Rich in history, elegant architecture and manicured public spaces, Hamburg is a gem of a city in the North of Germany! Situated on the banks of the River Elbe, Hamburg is home to Europe's third busiest port and has a long-standing connection to the sea.
Every year Hamburg welcomes more and more visitors, and it's not hard to see why. The city has a famous night-life scene, lots of museums to give you a touch of culture, and also plenty of parks and sporting facilities to get out and get active.
To save you the trouble of wondering what to do in Hamburg, we've put together a list of recommendations so you can get the best out of your trip to Hamburg, Germany.
Our Favorite Places to Stay in Hamburg!
Give yourself the chance of having the best time in Hamburg, Germany by choosing accommodation that is fairly central in location, and close to many Hamburg attractions.
The Coolest Hostel in Hamburg
Clean and tidy
In a vibrant neighborhood
Located in the vibrant neighborhood of Altona there are lots of quaint little bars and cafes to frequent at night, and is close to the S-Bahn which makes getting around the city super easy!
A Great Budget Hotel in Hamburg
Warm and welcoming staff
Close to bus/train station
Understated from the outside, this hotel right next to the main train and bus stations will make you feel like a VIP guest in a 5-star hotel!
Don't worry! We put together a best cheap hostels in Hamburg article with great budget options!
The Best Luxury Hotel in Hamburg
Luxurious and spacious rooms
Quiet, peaceful atmosphere
Guests are made to feel like royalty in this 5-star hotel in Rothenbaum, a suburb in Hamburg renowned for its opulence and boutique clothing stores.
The Best Travel Backpack EVER MADE!?!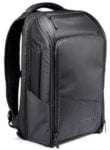 We are obsessed with backpacks – we've tried them all! And our favourite carry on backpack in the WORLD is the Nomatic Travel Backpack. This backpack has revolutionized the backpack industry and will change the way you travel forever :) Check it out here!
• The 31 Best Things to Do in Hamburg •
Futuristic architecture
Amazing views over the River Elbe
Ride the world's longest escalator
Hamburg's newest cultural landmark, the Elbphilharmonie, is an astounding piece of architecture built on top of an old harbor warehouse on the banks of the River Elbe.
At the heart of the Elbphilharmonie is the grand hall, a futuristically-designed concert hall where every seat in the 2,100 capacity audience is within 100 feet of the conductor.
The sights in Munich are amazing – check out the coolest tours in Munich!
World's largest model train exhibit
Fun for all ages
Hamburg's top attraction
Miniatur Wunderland is the world's largest model train exhibit, with two floors of displays! It is constantly growing and visitors are able to view multiple modelers and technicians working on new layouts and scenes for future exhibits.
Plan your visit in advance to get the most out of your trip, you won't want to miss the intricate detail and fine workmanship of this popular Hamburg attraction!
See Hamburg from the water
Learn about maritime history
Europe's third busiest port
When in Hamburg, a harbor cruise on the river Elbe is a must! A variety of cruises exploring Germany's largest port city depart daily from Landungsbrücken.
These cruises wind their way through the canals of the Speicherstadt, pass the container terminal and continue past some of the city's most expensive houses in Blankenese.
Not finding the right hostel? Hamburg has a selection of party hostels too!
#4 – Walk or Cycle Through the Alter Elbtunnel
One of the Best Free Things to do in Hamburg
Built in 1911
A relic of Hamburg's past
A marvel of German engineering
For something different, take a walk (or cycle) through the old Elbe tunnel, 80 feet below the surface of the River Elbe. When built it provided a welcomed connection between Central Hamburg and the shipyards on the South side of the river.
Now a protected national monument, it provides a unique way to get to a show at the Theatre House.
Old iconic warehouses
UNESCO World Heritage Site
Photographer's dream
Also in the port of Hamburg you'll find the historic warehouse district (Speicherstadt). The striking red warehouses, lying between narrow canals, were once a duty-free zone where coffee and spices were stored.
Today the area is home to many offices, interesting museums and high-end apartments.
| Pro Travel Tip
Looking for the ultimate travel experience? Look no further than WayAway Plus – where every booking comes with expert support and cashback!
#6 – Stroll Through Planten un Blomen
Hamburg's "green lung"
Old Botanical Garden of Hamburg
Great place to relax
Planten un Blomen is an urban park in the heart of the city. It has the largest Japanese garden in Europe, a Japanese teahouse, a tropical plant house, a lake and lush grassed lawns.
In winter it features an outdoor ice rink, and in summer hosts a program of outdoor entertainment, concerts, and activities for kids.
#7 – See Incredible Animals at the Tierpark Hagenbeck
Great thing in Hamburg to do with kids
See exotic animals
Feed the giraffes
Take a guided tour
What better way to entertain the kids than a trip to the zoo? Tierpark Hagenbeck (Hamburg Zoo) is known for being the first zoo to use open enclosures surrounded by moats, rather than barred cages, providing a more natural barrier between visitors and the animals.
There is also an aquarium where you can watch predators like crocodiles and sharks feeding.
Editor's Note: If you'll be in Munich, check out the top things to do in Munich during your visit!
Hamburg's most famous church
Incredible views over city
Discounted admission with Hamburg Card
Fondly referred to as the "Michel" by locals, the 18th-century cathedral is Hamburg's best known architectural landmark. Its famous clock tower, soaring above the city roofs has been a beacon for sailors since the 1680s.
While visiting you can climb to the top of the clock tower for great views of the city, or take a tour of the church and visit the crypt.
Need to save money? Check out the cheapest hostels in Berlin!
Chocolate museum
Create your dream chocolate
Give in to your sweet tooth
Discover a sweeter side of Hamburg with a visit to the Chocoversum by Hachez, a museum with an interactive experience in which everything revolves around chocolate!
Follow the journey of cocoa beans from cultivation to the finished chocolate bar, while enjoying samples of chocolate through the various stages of production!
Hamburg's iconic town hall
Centrally located
Private tours available
Town Hall (Hamburger Rathaus) is the perfect place to start a day of sightseeing around Hamburg. Located in the Altstadt quarter of the city center, from here many other Hamburg attractions are a short walk away.
Admire the beautiful architecture from the outside, or take a tour that explores inside the grand old building that is still the seat of local government, and moves onto other historical locations.
Still haven't booked for Dresden? Find out where to stay in Dresden for any type of trip!
Quiet suburb
Stately homes
See the Treppenviertel
Experience the area of Hamburg known as Blankenese with its winding little streets, little villas on the Elbe and beautiful houses with idyllic gardens. Walk through the tranquil area in Western Hamburg and let the hustle and bustle of the Hanseatic City melt away.
Stroll the beautiful and expansive parks past old stately homes and see the famous Treppenviertel.
Year-round performances
Musical ticket
Includes ferry shuttle
Hamburg has a whole host of theatres featuring a wonderful selection of musicals, symphonies and operas. Particular favorites for locals and visitors are the theatres in Hamburg Harbor that offer year-round performances.
Take the ferry across from Landungsbrueken, combine it with dinner and make a night of it!
Munich is Big! Don't be overwhelmed though, check out our no-stress guide to where to stay in Munich!
European paintings
Features works by Runge, Liebermann, Munch
Closed on Mondays
One of the most important art museums in Germany, Hamburger Kunsthalle is a must for all art-lovers!
The museum specializes in European painting, and it's impressive collection ranges from the Old Masters to modern art. It's a huge museum spread across three historic buildings, which themselves are worth the admission alone.
#14 – Visit the St Nikolai Memorial
War memorial
Destroyed in air raids in 1943
Promotes international peace movements
St. Nikolai Memorial is Hamburg's most important World War II memorial. Set in the ruins of the St. Nikolai Church the museum highlights the atrocities and impact of the war.
Ride the glass elevator up to the fifth highest church tower in the world to a 250-foot high viewing platform for amazing views overlooking the harbor, the Alster lakes and Hamburg's city center.
Will you also visit Dusseldorf? Check out where we like to stay in Dusseldorf!
#15 – Heighten Your Senses at Dialog in the Dark
One of the Best Fun Things to Do in Hamburg!
Explore life in the dark
Private tours available
Book in advance
One of the best and most educational museums in Hamburg, Dialog in the Dark offers the unique opportunity to experience life as a blind person!
Inside, visitors explore without the use of sight aided by a blind guide and a walking stick. The experience heightens your other senses and demonstrates the everyday difficulties facing the blind.
Picnic by the lake
Enjoy some fresh air
Go sailing
Escape the crowds and enjoy the serene atmosphere of Alster Lake, just a few minutes walk from downtown Hamburg. There are many walking paths and grassy lawns on the banks of the lake, even a couple of bistros and ice-cream stands too.
In summer, rent a canoe or paddleboat and explore the numerous canals, or take a private sailing trip around the lake.
#17 – Explore the Hamburger Dom
Fun for the whole family!
One big carnival!
Kids love it
Open in Spring, Summer and Winter
The Hamburger Dom is the biggest and longest running fair in Germany, that attracts around ten million visitors per year!
There are three fairs per year held at fairgrounds near St Pauli, all lasting around 30 days at a time and featuring carnival rides, games, fireworks and typical German food.
Why are you visiting Nuremberg? Find out where to stay in Nuremberg based on what you want to do there!
#18 – Experience Panik City
Fun Things to Do for 20-year-olds
Enter another dimension
More a show than a museum
Tours every 30 minutes
The Panik City is a unique multimedia experience in the heart of the Reeperbahn revealing the personal and political side of rock legend, Udo Liedenberg.
If you've never heard of him before, don't worry, the multi-vision storytelling, interactive exhibits and augmented reality will quickly get you up to speed on Hamburg's greatest rock star!
#19 – Visit the Museum of Hamburg History
A Must-Do for History Buffs!
Germany's largest city history exhibition
Learn about Hamburg life
Closed on Mondays
The Museum of Hamburg History tells the story of Hamburg's past, from its 9th-century beginnings as Hammaburg up until the present.
In the largest city history exhibition in Germany, you'll learn about the development of Hamburg and its residents, including 14th-century pirates, Jewish life, the Great Fire of 1842, and rebuilding efforts after the war.
Have some time? Get out of the city with these epic day trips from Hamburg!
Family friendly fun
Museum with optical illusions
Picture-taking paradise!
Experience a fun-filled time at a trick art museum that transports you to a whole new world of imagination. MINDWAYS is packed full of life-size art, which invites you to jump into wild and outlandish scenes.
Take pictures as you go around leaping over the Grand Canyon, fighting off hungry dinosaurs, or drifting through time.
Dingy dungeon cells
Costumed tour guides
Be ready for a fright!
Hamburg Dungeon tells the history of Hamburg through guided tours of the catacombs of Speicherstadt, Hamburg's historic warehouse district. The tour is a spooky haunted house-style experience that will make the hair on the back of your neck stand up!
Actors guide you through a labyrinth of creepy exhibits, rickety walkways, a pirate ship and dungeon cells.
Dates back to 1703
Open on Sundays only
Arrive early
Hamburg's oldest and most traditional open-air market is a famous local hotspot for revelers rounding off a long night of partying on the Reeperbahn with a pre-dawn feast.
The early morning markets are a buzz of activity with loads of fishmongers, food vendors, live music and bargain wares on offer!
Haven't Booked for Hamburg? Read up on our favorite hostels in Hamburg (for any budget)!
#23 – Climb Aboard the U-Bootmuseum
Explore a 1970s Russian Submarine
Not for the claustrophobic
Private tours available
If you still haven't got enough history on your trip to Hamburg, then head down to the U-Bootmuseum and check out an ex-soviet submarine!
Get an idea of the working and living conditions on the vessel during times of war, while checking out the crew quarters, galley, torpedo room, engine room for free, or take a guided tour of the deck.
#24 – Shop in Jungfernsteig
Shopping district
Views of the Alster
Heart of Hamburg
Jungfernstieg is a street and promenade on the banks of the inner Alster lake, widely considered the center of Hamburg. Here you'll find lots of upmarket clothing shops, department stores and restaurants.
For a nice break, enjoy some time out on the steps overlooking the lake, or take a leisurely boat cruise in one of the many small ferries.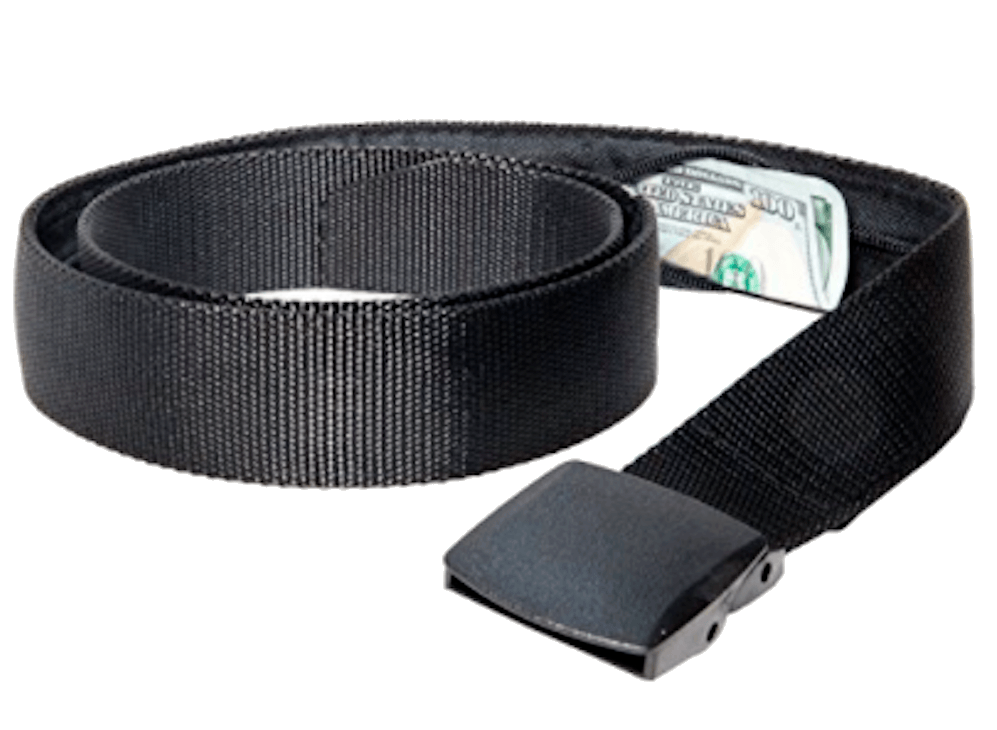 If you are traveling you should ALWAYS have emergency cash hidden on you! Security belts are great because they are affordable and can fit a ton of stuff in them (great for peace of mind!). Check out our favorite travel belt!
#25 – Catch a Game at the Volksparkstadion
Great Activity for Sports Fans!
First built in 1953
Renovated in 1999
Hamburger SV home stadium
The Volksparkstadion is the home to Hamburg's premier soccer team, Hamburger SV. This 57,000 capacity stadium, serves up a great atmosphere whenever the home team is playing.
Be sure to buy tickets in advance if you wish to soak up the experience of a live game, they sell out fast!
#26 – Visit the Museum fur Kunst und Gewerbe
Located near the Hauptbahnhof
Set in classical building
No crowds
Similar to the Victoria & Albert in London, the Museum für Kunst und Gewerbe in Hamburg focuses on showcasing fine art and beautiful decorations.
The museum is a great place to escape the crowds, view some elegant designs and appreciate classical craftsmanship ranging from Japanese pottery to Bauhaus furniture.
#27 – Experience a fun adventure at Opolum
A 'cool' thing to do in Hamburg in winter!
Located in the Warehouse District
Lasts 75 minutes
Will you succeed?
For an adrenaline-fuelled adventure steeped in mystery and intrigue, enter the Opolum in the Warehouse District.
Opolum combines theater, mystery, drama and escape room-type puzzles plunging you into a heart-pumping adventure that requires calm heads and keen eyes to succeed!
#28 – Visit the Ohlsdorf Cemetery
World's fourth-largest cemetery
Beautifully green
No admission fee
A cemetery isn't normally a place you'd want to visit, but in Ohlsdorf you'll find the biggest rural cemetery in the world, where many of Hamburg's most famous citizens are buried.
There are many green areas to wander around, plus plenty of elaborate and grand tombstones to admire.
#29 – Feel the Vibe at Millerntorstadion
Home to FC St Pauli
Great match atmosphere
Located in the Red-Light District
For the best atmosphere at a soccer stadium, you cannot beat Millerntorstadion, home to the famous FC St. Pauli. The club has a cult-like following across Germany and attracts passionate fans from all over Hamburg.
A tour of the stadium is available, led by a knowledgeable guide, and is well worth taking to learn about this quirky soccer club!
Fun nighttime excursion
Adults only
Visit Zur Ritze Boxing Club
Explore the red light district of Hamburg on an exciting tour that exposes the darker side of Hamburg's past, involving sex and crime. Hear anecdotes and details about the lives and loves in this district, and visit the boxing club in the basement of a well-known bar.
Learn the devious and dark history of this neighborhood, how characters and events have molded its character, and who rules the streets.
Wax-work museum
Free audio guides
Special tours for kids available
The Panoptikum is the Hamburg equivalent of Madame Tussaud's. As the oldest wax-works museum in Germany, it's worth a visit to see its display of famous historical, cultural, and scientific characters.
See life-sized replicas of your favorite celebrities and take a selfie with Carl Lagerfeld, Michael Schuhmacher or Barack Obama!
Final Thoughts
That took a while, but we got there in the end… listing the top 31 Hamburg points of interest and fun things to do. No matter if you are looking for crazy fun things to do at night, funny things to do in public places or just want to visit Hamburg tourist attractions we've covered them all.
Hamburg is a unique place to visit in Germany, and a trip to the city will not disappoint. There is lots of good food on offer and the people are friendly. Don't forget to try some local dishes, explore on foot and do as the locals do. Enjoy!
***Disclaimer*** Some of the links in this post are affiliate links. This means that if you book your accommodation through the site, One Weird Globe will earn a small commission at no extra cost to you. Your support helps me keep the site going :)
Latest posts by Aiden Higgins
(see all)