When it comes to California, Los Angeles is usually at the top of everyone's list.
But within easy rich of this sprawling city are some truly amazing day trips that will have you falling in love with California. Mountains, deserts, lakes and a whole lot of unique history make this US state a hotbed of intrigue.
So we've rounded up the best day trips from Los Angeles to make life easy for you when you're looking for an escape from the city. From day trips for couples from Los Angeles to ones more suited to families, there's a whole lot of choice.
There are even some iconic train routes, so we've included some of the top day trips from Los Angeles by train, too.
What are you waiting for? Discover a world outside of the city limits below…
Editor's note – Need a place to stay in LA? Check out our 15 best hostels in Los Angeles!
Quick Answer: Best Day Trips from Los Angeles
Best Places to Stay in Los Angeles
Los Angeles may be home to Hollywood and high-end gated communities, but the city is a huge sprawling metropolis and some areas are much less safe than others. Not only that, but you won't want to end up in a hotel the other side of the city from all of the interesting places that you plan to visit on a day trip.
• Best Hostel in Los Angeles •
Just a short walk from Santa Monica Beach, staying at this hostel is all about living the good life. The surrounding area is busy with shops and eateries – plus the hostel puts on social events like bar crawls. They even serve a free breakfast in the morning to help you with the hangover.
• Best Budget Hotel in Los Angeles •
A super chilled out and relaxing place to stay, this budget hotel in Los Angeles is a great option for those who want to feel secure. The local neighbourhood may be quiet, but it's also only a short walk to a lot of top places. The shared kitchen and outdoor spaces are an added bonus.
Looking for something different? Check out our guide to party hostels in Los Angeles!
• Best Luxury Hotel in Los Angeles •
Why not splash the cash a little for your trip to LA and book a room at this landmark hotel? This place has seen more celebrity guests than you could ever dream of! Built to look like a French chateau, this hotel screams old Hollywood glamour. Select a room, a suite or even a bungalow, put on some fancy clothes and sit in the bar pretending you're in an old movie.
#1 Best Day Trip from Los Angeles –Train Ride from Los Angeles to San Diego
Day Trips from Los Angeles by Train
Ocean views

Spanish colonial history

Beats the freeway!
Hop on the iconic railway along the Amtrak Pacific coastline and cruise along the coast to San Diego on this top day trip from Los Angeles by train.
And the best thing about this day trip from Los Angeles is that you don't have to sit on the freeway along with everyone else in their cars: the train ride takes only a couple of hours and also features beautiful views of the Pacific Ocean. The train even has free Wi-Fi!
At San Diego's Union Station there's the San Diego Old Town State Historic Park just a few steps from the train station. Here you can learn all about the history of the original Spanish settlement in the area, as well the history of Christianity in the state.
Exploring around this place is quite literally like taking a step back in time. But if you get to Solana Beach you can enjoy a day soaking up the sun and walking along the sand.
The Best Travel Backpack EVER MADE!?!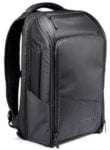 We are obsessed with backpacks – we've tried them all! And our favourite carry on backpack in the WORLD is the Nomatic Travel Backpack. This backpack has revolutionized the backpack industry and will change the way you travel forever :) Check it out here!
#2 – San Clemente
Perfect for surfers

Enjoy boutique shopping

A slice of classic beachside history
Take the train along the Surfliner Route from Los Angeles' Union Station and get off at San Clemente, where you'll be only a few paces from the sand.
Located in southern Orange County, this is a hub for surfers and has grown into a thriving beach destination without all of the development that comes with it. It's all about a laid-back atmosphere, cute shopping streets with boutique shops and delicious restaurants.
It's a breath of fresh air from the gritty city streets of LA.
The beaches in San Clemente are pretty spectacular. Enjoy the rolling waves at North Beach or take a stroll along the picturesque historic pier at San Clemente State Park – it's 1,200 feet long and dates back to 1928 (in fact, the Amtrak station is just at the foot of the pier).
So with the convenience combined with the chilled slice of beach life you get to enjoy at San Clemente, this one makes for a simple day trip from Los Angeles by train.
#3 – San Luis Obispo
Perfect for train lovers

Spot dolphins from the train

Eat a lot of tacos
Sometimes the train ride is more about the attraction than the destination. So if you like train rides that feature sensational scenery, then the day trip from Los Angeles by train to San Luis Obispo is the one for you.
This train ride is iconic. The train carriages chug through Simi Valley – a jagged desert landscape that straight from a Western film – as well as the rolling green fields of Ventura Country, lacing its way across the land until it meets the blue of the Pacific Ocean, where it zips across the clifftops high above the sea. You may even be able to spot dolphins from your vantage point.
Certainly, a train ride to remember.
The destination, San Luis Obispo, is a small town 200 miles along the coast from Los Angeles. There are many places to get some good food here (think burritos and tacos) before you make the journey back as the sun sets.
#4 – Santa Barbara
Hipster-friendly destination

Great food scene

Chance to surf
The perfect day trip from Los Angeles, this one takes the coastal Surfliner Route to Santa Barbara from LA's Union Station. Set on the centre of the Californian coast, surrounded by the Ynez Mountains, once you're in Santa Barbara there's a lot to do.
If you're hungry, you're in luck: there is a whole host of unbelievably tasty Mexican food to get stuck into – from restaurants to street food. And as you chow down, take some time to people watch since the local life here is lively and colourful.
Check out one of the many galleries, wineries or cool coffee shops in the Funk Zone – where you can also rent some surf gear to rent. Then head to the beach to catch some waves.
The beachside eateries serve up fantastic seafood, especially paired with a glass of local wine. And if you're getting the train you don't have to worry about driving back after a few drinks!
On this relaxed day trip from Los Angeles, you can while away the rest of the afternoon lazing on the sand before catching the train back to the buzz of the city.
Love Ice Cream? Don't miss out on the Best Ice Cream Parlours of Los Angeles!
Staying Safe in Los Angeles
While Los Angeles is super safe, no matter where you are traveling, you NEED to have great travel insurance. We have personally tested TONS of travel insurance companies, and World Nomads is our favorite (and most affordable!).
Fill out the form below to get a quote so you can have a stress-free time traveling around USA!
Romantic Day Trips from Los Angeles for Couples
Perfect for architecture lovers

Lots of Danish food to try

Plenty of history
For a unique and romantic day trip from Los Angeles for couples, the trip to interesting Solvang – via the laid-back city of Santa Barbara – is the perfect option.
You can discover what the California coast has to offer as you drive northwards from LA along the iconic Highway 1. Stop off at a historic Spanish mission and learn about the early days of Spanish colonialism, before taking a chilled break on the sandy beaches of Santa Barbara.
The highlight of this top day trip from Los Angeles is the Danish town of Solvang, an authentic village complete with European architecture, such as charming houses and idyllic windmills. You can even stop off for some freshly baked Danish pastries.
Round up the day by visiting the magnificent Hurst Castle – an elaborate Spanish style estate built in 1919 by newspaper oligarch William Randolph Hurst. Antique treasures abound in this building, such as Ancient Greek vases dating back to 800 BC!
Perfect for shopaholics

Ride the amazing aerial tramway

Iconic city landmarks
Take a trip to the resort city of Palm Springs in southern California for a day of palm-lined streets, shiny malls and luxury hotels in the middle of the Sonoran Desert.
Palm Springs is famous for its shopping, so why not take a romantic day trip from Los Angeles with your partner and hit up the best stores in town? There's Palm Canyon Drive with its cool boutique stores, but for something more affordable you could buy yourselves a new wardrobe at one of the outlet stores that dot Palm Springs.
But it's not all about shopping. This is a perfect day trip from Los Angeles if getting away from the city is what you want.
At Palm Springs you can take a soaring aerial tramway ride up the sheer cliffs of Chino Canyon, and float across the edge of the valley to the top, all the while looking upon the valley below from 5,000 feet above.
Hungry? Pop in for lunch at one of the many restaurants on the world-renowned Rodeo Drive.
Not traveling 4-star? These cheap hostels in Los Angeles won't disappoint you!
#7 – Big Bear Lake
Watersports to enjoy

Great for nature lovers

Beautiful views
The reservoir of Big Bear Lake sits nestled in the San Bernardino Mountains and is surrounded by forests and beautiful natural scenery. The road trip here is as picturesque as the destination – you might be stopping every few miles just for a photo opportunity on the two-hour drive.
One of the most romantic day trips from Los Angeles for couples, Big Bear Lake is all about calm and serenity and is a perfect chance to spend some peaceful time together walking in breathtaking beauty.
There are, of course, plenty of activities from hiking among the old pine forests and horseriding to canoeing on the lake itself. You can even try out waterskiing or tubing if you are looking for something a little more adrenaline-inducing.
There's also a historical museum here where you can learn about the indigenous Serrano Indians that used to populate the area, plus there's plenty here to educate you about the gold mining days and cowboys.
And then there's the road trip back. All in all, one of the best driving day trips from Los Angeles you could go on.
In fact, it's not at all unlikely that you end up loving this magical place so much that you choose to extend your stay. If that does happen, there's a truly epic guide on how to spend a weekend at Big Bear Lake!
#8 – Joshua Tree
Perfect for nature lovers

Plenty of great hikes

Astounding scenery
The iconic Joshua Tree is famous for playing host to many musicians as they soul search and go on a psychedelic journey in the Sonoran Desert. But it's famous for its amazing landscape, too.
This easy day trip from Los Angeles to the Joshua Tree National Park can be packed full of interesting stopping off points, too.
There's the Cholla Cactus Garden, some great hiking routes – such as the Arch Rock Trail with its strange rock formations, and then, of course, there are the thousands of iconic Jousha trees themselves.
When it comes to outdoor day trips from Los Angeles, Joshua Tree is the perfect balance of easy to get to but also rugged and wild enough to feel worlds away from the city. Take your time in the park to enjoy the scenery and spend a while hiking, and find a secluded spot for you and your partner to eat a picnic in the astounding landscape.
Especially if you're adventurous, this is the perfect romantic day trip from Los Angeles for couples. Just make sure to bring plenty of water!
Perfect for petrolheads

Fantastic scenery

Classic Americana on offer
A great way to see California is by car – and an even better way to see it is on two wheels. So for a great day trip from Los Angeles for couples, how about a motorcycle tour?
Yes, couples can self-guide themselves from central LA on your very own motorbikes, touring the fantastic and recognisable desert landscape of California, ending up at Borrego Springs – featuring views across the land to the Salton Sea.
Stopping off at Julian is a great part of this romantic day trip from Los Angeles. This town was once a hardworking mining town but has now become renowned for its apple pie. So why not take a break with a slice? You can't get more Americana than that!
And on the way back loop around onto the Pacific Coast Highway for incredible panoramic views and picturesque beach resort towns. You could even stop off at one of them, maybe Laguna or Huntington Beach, as the sun sets over the sea.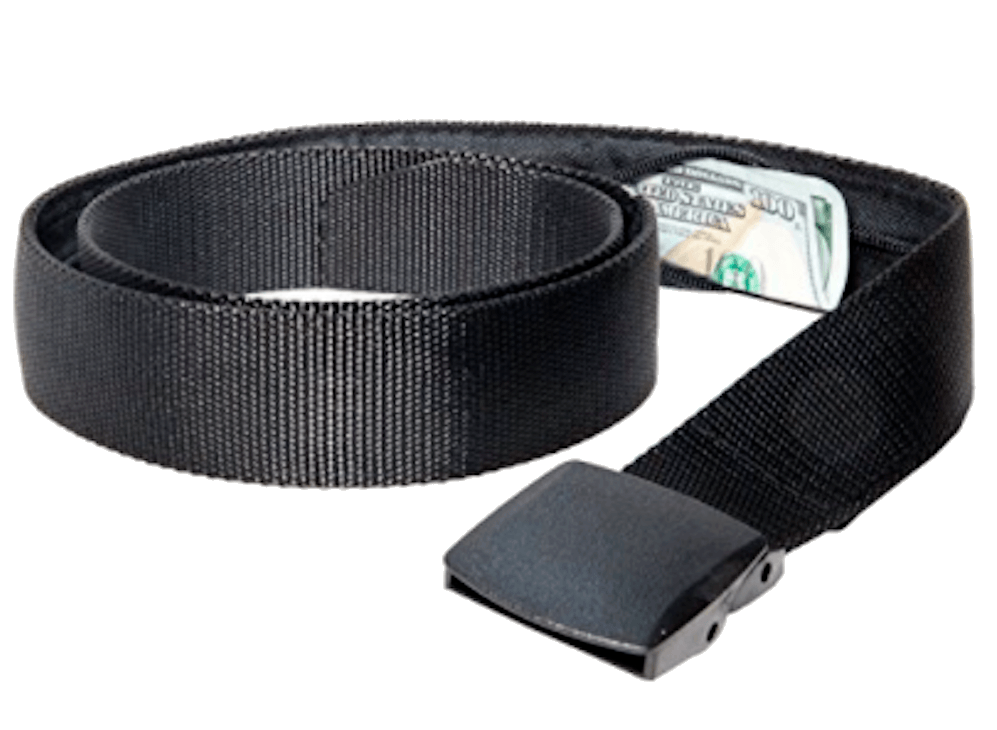 If you are traveling you should ALWAYS have emergency cash hidden on you! Security belts are great because they are affordable and can fit a ton of stuff in them (great for peace of mind!). Check out our favorite travel belt!
Best Day Trips from Los Angeles with Kids
Perfect for Disney fans

Fun rides for all ages

Magical themed worlds to explore
The first of its kind in the world, Disneyland California opened its doors in 1955 and has been serving up larger than life slices of fun ever since, which is why it makes for one of best day trips from Los Angeles with kids. Situated in nearby Anaheim, Disneyland is easy to get to.
This is the only Disneyland in the world to have been designed and built under the direct supervision of Walt Disney himself, to make sure his vision remained one that was true to what Disney stands for: magic – and plenty of it.
Here your children can meet their favourite characters, classic mascots like Mickey Mouse as well as newer additions to the Disney family in Elsa and Moana. There are also rides, of course! Blast off into the cosmos on Space Mountain, ride the rattling Thunder Mountain or jump into a swashbuckling adventure on the Pirates of the Caribbean ride – and much more besides.
Especially if your children are big Disney fans, this is easily one of the best day trips from Los Angeles with kids, and one that's bound to make lasting memories.
Get to see deep sea fish up close

Enjoy a relaxed time on the boat

Keep your catch and cook it later!
For a fun family day trip from Los Angeles, a fishing trip is bound to keep everybody entertained. And it's not just any fishing: this is deep sea fishing, so your children get to see some whoppers hooked from the depths of the Pacific Ocean!
From Newport Beach is Los Angeles, you'll travel southwest of the city to Santa Catalina Island: a haven for diving, hiking and, of course, fishing. You'll get to see ocean fish like tuna, barracuda, red snapper and sea bass – if you can catch them! It will be a memorable experience for you and your children as you struggle to pull in some of these large fish.
Sailing with a friendly crew, the boat comes with a snack bar and kitchen, meaning you and your little ones won't get hungry as you bob around on the sea.
Though it's a catch and release fishing trip, there's also the option to keep your fish and have it cleaned, so if you're staying in self-catering facilities you'll be the ones cooking up a freshly caught dinner for yourselves and your children.
Great for movie fanatics

Easy to get to

Rides and attractions
Set to the northwest of central Los Angeles, Universal Studios is a great option when it comes to looking for a good day trip from Los Angeles with kids.
With a VIP ticket to Universal Studios, not only will you get to skip the lines entrance as well as rides and attractions, but you'll also be granted a peek behind the scenes of real life, working movie studios themselves.
Here you'll get to be up close and personal with King Kong in a dramatic 3D ride, run around the literally magical Wizarding World of Harry Potter and watch your favourite Transformers in action. There's even The Simpsons ride!
So it won't be just children, but parents who love films and all things Hollywood won't be bored at this fun day trip from Los Angeles, that's for sure. There are also plenty of places to eat and drink here, so nobody will go hungry.
When you're done for the day and you've seen everything you can see, it's an easy route back to your Los Angeles accommodation and time to rest easy that everyone's had an action-packed day.
Great for nature lovers

Thrill rides and attractions

Chances to learn about marine animals
For a whole lot of fascinating and fun times spent with your family, a trip to SeaWorld San Diego is a great option for a day trip from Los Angeles with kids. Not only does this place feature some amazing opportunities for learning about sea creatures, but there are rides here too!
So you can read up about sharks as you watch the fearsome animals swim in huge tanks, watch the rainbow flourishes of coral reefs and the marine life to be found there, and even watch penguins splashing around.
There are exciting rides too, like the snowy simulator of Wild Arctic, and the totally adrenaline pumping Journey To Atlantis water coaster – prepare to be soaked on that one!
A great way to escape the bustle of the city for a day, SeaWorld is an educational and totally fun place where you and your children are bound to have a great time. Easily one of the top day trips from Los Angeles (even without kids)!
Final Thoughts on the Best Day Trips from Los Angeles
Those were the best day trips from Los Angeles. You can have a lot of fun exploring the surrounding area away from the urban hustle and bustle, a world of Western movie backdrops and picturesque towns.
From dramatic train along the Pacific coast to some of the best theme parks in the world, everyone from those who want a relaxed time to those with kids to entertain, there's so much to see on the doorstep of Los Angeles that staying in the city the whole time would be a waste!
And if you're on a couples holiday? There are some great romantic day trips from Los Angeles. Imagine you and your partner on a motorbike road trip for the day, or visiting the chilled and luxurious Palm Springs for some retail therapy.
Time to plan your trip to Los Angeles and remember: there's more to California than the city!
PS If you want to explore more of California, this list of the 11 best hostels near Yosemite will show you the BEST hostels so you can explore like a boss :)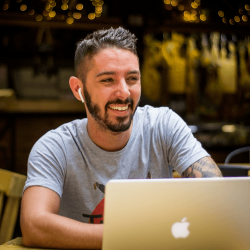 Latest posts by Aaron Radcliffe
(see all)