Melbourne is a bustling and busy sky-scraper filled city in the Australian state of Victoria. This metropolitan city is jam-packed with exciting events from music and theatre to food and wine!
Melbourne offers travelers a dizzying array of things to do and see. Maybe you're craving a bit of fresh air and time away from the busy streets?
Look no further than our guide here on the best day trips from Melbourne. We'll give you an insider peek into all the best places to visit and the must-see sites to check off your list!
So after you've taken in a few days of city life, plan a day trip or two to make sure you soak up more of what Australia has to offer.
Quick Answer: Best Day Trips from Melbourne
Best Places to Stay in Melbourne
In a city this big, you want to make sure you know where you're headed after a long flight or journey. We have handpicked three great accommodation choices for you. Relax. We've got you covered on where to stay in Melbourne.
• Best Hostel in Melbourne •
Central location with lots of common areas
United Backpackers is a top-notch hostel with a movie room, community kitchen, and hostel bar. There are also daily tours that leave from the hostel, so it's a great place to get to know the city and to make new friends.
Australia is alive! And you'll find these party hostels have some of the best events around!
• Best Budget Hotel in Melbourne •
Quality accommodation at the right price!
With rooms around $60 a night, the Tolarno Hotel is a great spot when looking for a budget hotel. It is located around 4.5km from the city center, which is why the price is a bit lower than usual for Melbourne. However, the hotel has all the amenities you need for a comfortable stay: free wifi, a 24-hour front desk, and luggage storage.
• Best Luxury Hotel in Melbourne •
The Hotel Windsor has been a favorite hotel of politicians and celebrities with its immaculate rooms and impeccable service. The hotel's restaurant also offers afternoon tea, a Hotel Windsor Tradition.
Visit Squeaky Beach

Lilly Pilly Gully Nature Walk

Hike Mt. Oberon
Wilsons Promontory National Park is fondly called "The Prom" by the locals. Although high school prom dances may disappoint, this national park sure won't. It is the state's biggest coastal wilderness area. It is a three-hour drive from Melbourne, with plenty of wildlife to spot and trails to follow.
Visit Squeaky Beach and take in the beautiful white quartz sands. The beach takes its name from the grains of white quartz that make a squeaking sound when you walk on them.
The Lilly Pilly Gully Nature Walk is a favorite walk, as it'll take you through the temperate rainforest, and through the Prom's forested interior including the stunning eucalypt forest.
If you're up for a bit more of a trek, hike to the summit of Mt. Oberon. It shouldn't take you more than an hour, so it's really not too bad of a trek! The top offers hikers one of the best viewpoints of the park below.
Get a professional guide in Brisbane! These tours in Brisbane are absolutely INCREDIBLE!
Best Day Trip from Melbourne by Train
Ride the Puffing Billy Steam Train

Hike the Devil's Elbow

Dandenong Ranges Botanic Garden
Instead of taking your car the short 35km drive from Melbourne to the Dandenong Ranges, travel in style by taking the charming Puffing Billy Steam Train. This classic train ride on an old steam engine will take you through epic mountain passes with plenty of scenery to enjoy from the train's windows.
The Dandenong Ranges are a set of low mountains that rise up to 633 meters high at Mount Dandenong. There are plenty of rolling hills to stroll through and rainforest to explore. If you're up for a challenge, do the 5.5km hike up Mt Dandenong through the Devil's Elbows. It's one of the signatures climbs that this range has to offer!
Lastly, stop by the Dandenong Ranges Botanic Garden to bask in the glory of the 104-acre garden filled to the brim with rhododendrons, azaleas, camellias, daffodils and cherries. Curious how many daffodils there are to see? 250,000 in total. Holy flowers! Entrance to the garden is free and it is open daily.
The Best Travel Backpack EVER MADE!?!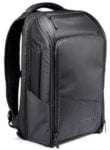 We are obsessed with backpacks – we've tried them all! And our favourite carry on backpack in the WORLD is the Nomatic Travel Backpack. This backpack has revolutionized the backpack industry and will change the way you travel forever :) Check it out here!
Best Day Trip from Melbourne by Car
12 Apostles Helicopter Tour

Cape Otway Lightstation

Koala-Spotting on Kennett River
Drive 200km from Melbourne and you'll find yourself on the Great Ocean Road. This stretch of coastline is one of the best road trips in all of Australia. Drive along the steep sea cliffs and pass by the beautiful beaches. This long stretch of coastline is a true road trip heaven.
Get off the road and take to the sky with a 12 Apostles Helicopter tour. It's a little pricey but this scenic flight will be a trip in the skies you never forget!
Stop by the Cape Otway Lightstation, which is one of Australia's most important lighthouses. It stands 90 meters above the ocean and you can take the stairs to the lighthouse balcony to take in the view. If you're lucky, you might even catch sight of whales in the sea below.
Go for a nice nature walk to see koalas in the wild on Kennett River. As you walk through the manna gum forest, you'll enjoy views of the coast as you look for koalas crunching on eucalyptus leaves!
Enjoy your stay in Melbourne! Check out our guide for what to do in Melbourne while you're there!
Best Day Trip from Melbourne with Kids
Sovereign Hill

Kryal Castle

Ballarat Wildlife Park
The easiest way to get to Ballarat is to hop on a direct train from Melbourne's Southern Cross Station, and after less than 90 minutes you'll arrive at the historic Ballarat Railway Station.
There was a huge gold rush in the middle of the 19th century in Victoria, and Ballarat is home to the only armed rebellion in Australian history. They're pretty peaceful people after all. But the gold prospectors wanted more rights, so a battle was deemed necessary. Visit Sovereign Hill to witness the gold mining history in action. This 25-acre living museum has been set up just like a mining town and is filled with costumed characters and working exhibits. You can even pan for gold!
Kryal Castle is a medieval land that begins with a journey through the Dragon's Labyrinth. There are lots of activities to do and attractions to see. Make sure you watch a joust!
After swinging your sword, head over to the Ballarat Wildlife Park to see Australia's many creatures and critters up close and personal. Hand-feed a kangaroo while you're there.
Need specifics? We also have our favorite hostels near Central Station Sydney!
#5 – Peninsula Hot Springs
Great for a quiet get away!
Soak in the Hot Springs

Get a Massage

Take a Yoga Class
The Peninsula Hot Springs makes for a relaxing day trip from Melbourne if you're in need of some good R&R time, or if you just love being pampered. The water comes from the natural hot springs located 637 meters underground. Enjoy a long soak in the many pools or private baths.
Treat yourself to a massage at the day spa at the Peninsula Hot Springs. Feel the stress positively melt away with a hot stone massage.
Surrender to the yoga mat, and take a yoga class at the Peninsula Hot Springs. After the class, bathe in bathhouse and relax in the healing waters.
Staying Safe in Melbourne
While Melbourne is super safe, no matter where you are traveling, you NEED to have great travel insurance. We have personally tested TONS of travel insurance companies, and World Nomads is our favorite (and most affordable!).
Fill out the form below to get a quote so you can have a stress-free time traveling around Australia!
Looking for a deal? Our recommended budget hostels in Melbourne won't break the bank!
Winter sports enthusiasts will LOVE this day trip!
Ski Mount Buller

Cross Country Ski

Toboggan Ride
Need a city escape? From June through September, hit the slopes of Mount Buller with your ski or snowboard. This is one epic ski park with 22 lifts taking people to three different terrain parks. There is a total of 300 hectares of slopes to trail blaze.
If you would rather not whizz down a mountain of ice and snow, how about walking through it by cross country skiing? With 9km of trails to traverse, you surely won't get bored.
Hang out in the village and sip some hot-coco. Enjoy a laugh at the Village Snowplay Park and take a toboggan down the mini-slopes.
There is also a "Snow Guarantee" so if you book during peak season and there isn't adequate snow coverage, Mount Buller Resort will refund your money on all prepaid accommodation, tickets, rentals, and lessons. Your winter holiday is now guaranteed.
Editor's Tip: Beat the crowds by booking a hostel near Sydney Airport and getting out for a morning tour!
Great day trip for couples!
Hike the Beach Trails

Swim with the Dolphins

Maze and Lavender Gardens
The Mornington Peninsula is around a 90-minute drive from Melbourne. This is one of our favorite seaside escapes from the busy city of Melbourne. Whether you want to lay on the sand, get a massage, enjoy a glass of pinot noir, or cast a fishing line the Mornington Peninsula is the place to be.
Hike the beach trails for a nice afternoon in the sun. With nearly 100 walking tracks, trails, and short walks you have more options than you could hope for! Do a coastal walk along the beach or even go for a stroll through the bird-filled wetlands.
Is swimming with dolphins on your bucket list? The Mornington Peninsula is your place to do it! You can also take a dolphin cruise if you don't want to get in the water.
Visiting the hedge maze and lavender farm is a truly unique thing to do! The Lavender blooms year round, so no matter what time of year you visit, you won't miss a thing!
Looking for the Party? We've got you covered with our guide to the best party hostels in Melbourne!
#8 – Grampians National Park
A must do for nature lovers
Hiking

Aboriginal Rock Art Sites

Waterfalls
Head out of the city and drive 260km to Grampians National Park. Get ready for rugged crags and panoramic lookouts. It's a hiker's dream up here!
Take to the trails and traverse the rugged range. Hike up to the Reeds Lookout or the Boroka Lookout to take in magnificent views!
Check out the Aboriginal traditional rock art sites. If you want to learn more about the history, as well as the ecology of the park as a whole, stop by the Brambuk: The National Park and Cultural Centre.
The tallest waterfall in Victoria is here in the Grampians. The MacKenzie Falls is a spectacular sight to behold! Just note that swimming isn't allowed at the base of the falls, so no need to pack a swimsuit. If you just can't get enough waterfalls, pop over to Beehive Falls and Fish Falls too!
Sydney is alive! And you'll find these party hostels have some of the best events around!
Best Romantic Day Trip from Melbourne for Couples
Winery Tours

Yarra Valley Dairy

Healesville Sanctuary
The Yarra Valley just happens to be one of Australia's best wine producing areas. I can hear the engine of your car starting right now. Hurry on over to the many wineries in the Yarra Valley. Take a tour and sample a glass or two! The Yarra Valley is only an hour drive away. We recommend visiting Bird on a Wire and Giant Steps.
Feeling hungry after a few glasses of Shiraz? Make sure you stop by the Yarra Valley farm to sample handmade farmhouse cheeses. Most of the cheeses are soft and are made with cow's milk or goat's milk. Don't forget to savor the delectable Persian Fetta.
If you're in the mood to snuggle with a baby koala, visit the Healesville Sanctuary to make friend with some native Australian animals. Cuddling with baby koalas may or may not occur during your visit, but you're sure to at least see them snoozing in the trees!
Melbourne has some INCREDIBLE sights! Take one of the top tours in Melbourne to really discover this city!
#10 – Lorne
Surfing

Fishing

Teddy's Lookout
Lorne is waiting for you. Travel around 140km from Melbourne and find a quiet reprieve in Lorne. This darling seaside town has the perfect mix of natural beauty and an almost Mediterranean vibe. Take to the beach and go swimming or surfing. Lorne does have beach breaks for beginners and seasoned surfers too. No matter what kind of swell you're hoping for, we think you'll find it in Lorne!
Cast a line and try your hand at catching some trevally or whiting fish. If you don't feel like catching your own dinner, you can also buy fresh fish from the co-op right there on the pier.
Head on over to Teddy's Lookout, a quick 5-minute drive from the city of Lorne and enjoy a beautiful view of the coast and the Great Ocean Road too! It makes for a lovely after lunch walk as well, if you'd rather spend less time in the car.
Australia is amazing! And the best hostels in Perth will blow you away!
Recommended day trip for Animal Lovers!
See the Seal Colony

Penguin Parade

Animal Spotting
To get from Melbourne to Phillip Island, catch a bus or a train. Either way, you'll have to switch to another bus or train in Dandenong. For a more fun option, hop on board the inter-island passenger ferry.
Phillip Island is known for its wild landscape and wildlife. This island is home sweet home to thousands of seals. You can't miss them, thousands of them, basking in the sunshine on the rocks.
And then there is the Penguin Parade. At sunset, you can watch hundreds of penguins coming ashore as the sun sets over the water to burrow into their sandy home! To coin a local phrase: 'Take a waddle on the wild side.'
If you just can't get enough animals in your life, go for a walk and try to spot koalas, kangaroos, wallabies, wombats, and dingoes!
Haven't Booked for Byron Bay? Read up on our favorite hostels in Byron Bay (for any budget)!
#12 – The Macedon Ranges
Hanging Rock

Memorial Cross

Holgate Pub
Is it time for a wilderness escape? Drive less than one hour out of Melbourne and experience all the Macedon Ranges has to offer. There is a 105-meter high volcano, long extinct, that has been eroded into tall columns. This unique volcanic rock formation is referred to as Hanging Rock. Aboriginals used to call Hanging Rock home until the mid-19th century when they were forced to leave it. You can climb to the top of Hanging Rock in around 50 minutes. Or bring a picnic basket, and lunch with a sandwich at its base.
Take in the views from the Memorial Cross, which stands 21 meters tall. This cross honors those who lost their lives in WWI. The view from the cross allows onlookers to see the whole southern plain towards Port Phillip Bay.
After a day of exploring, enjoy a local brew at the local craft brewery, Holgate Pub. Treat yourself to a tasting paddle filled with eight of their homemade brews!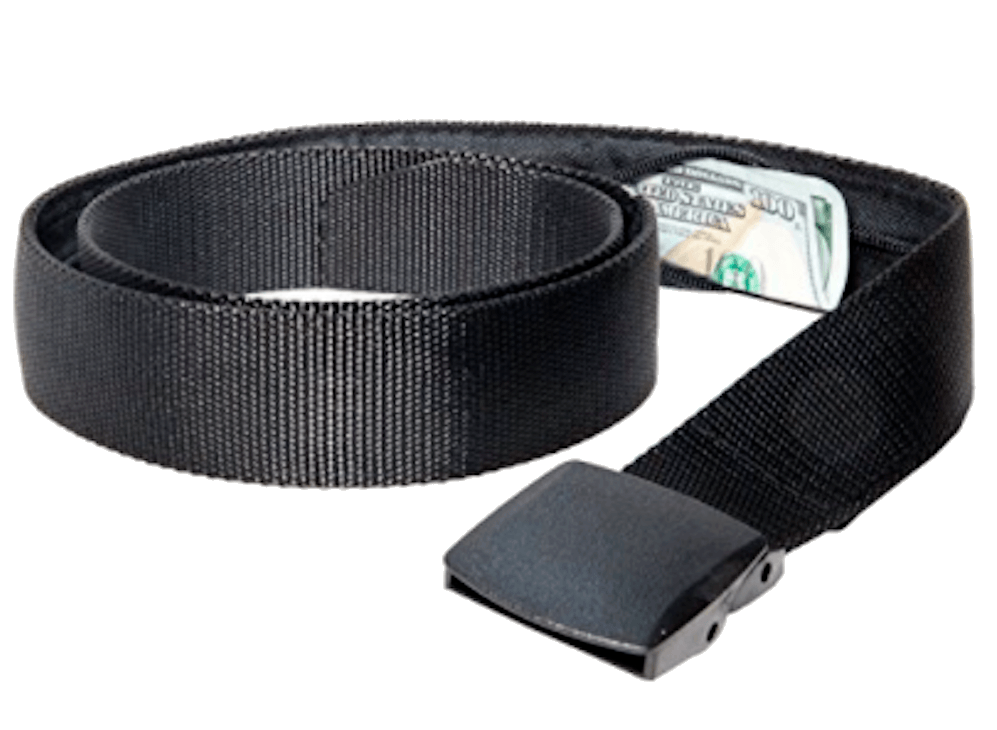 If you are traveling you should ALWAYS have emergency cash hidden on you! Security belts are great because they are affordable and can fit a ton of stuff in them (great for peace of mind!). Check out our favorite travel belt!
#13 – St Kilda
Best Cheap Day Trip from Melbourne
St Kilda Beach

Luna Park

St Kilda Esplanade Market
Catch a tram from the central business district (CBD) in Melbourne and arrive in St Kilda in just 20 quick minutes. You can always walk 6km from the city center if you're in the mood for a jaunt. St Kilda is known as one of the hippest spots around the Melbourne area, filled quirky cafes and bars and raucous nightlife.
Pack your beach towel and lay down on the 700 meters of sand between the St Kilda Marina and the St Kilda Harbour. Rather not lay down with a book? Give kitesurfing or windsurfing a try!
Check out the city's beloved theme park, Luna Park. Walk through Mr. Moons smile and ride the 20 rides! This park opened in 1912, so it's rustic and charming. The perfect place to spend a few hours of fun.
Stop by the St Kilda Esplanade Market and meander through the 250 open-air stalls. You can find nearly anything and everything at this market, from jams to jewelry! This market opened in 1970 and has been a St Kilda favorite ever since.
Before your trip, find out about Melbourne's best hostels!
Head to the Spa

Soak in the Mineral Springs

The Convent
Drive 115km from Melbourne and find yourself in Daylesford if you're in need of some pampering. Time to feel like the princess you are! Or the prince. Either way, the Hepburn Bathhouse and Spa is the place to be. Indulge in a massage or a mud bath before heading to the Hepburn Springs. Enjoy a soothing soak in these healing mineral waters.
Visit The Convent. This is not actually a nunnery, no. It's a delightful 19th-century mansion that rests atop Wombat Hill. Check out the art galleries, chapel, and museum at The Convent. There are three levels of fine art to peruse that exhibits the work of international, national, and local artists.
Editor's Tip: make friends by staying at a cool hostel in Sydney!
#15 – Geelong
Cool get away for retirees!
Geelong Botanic Gardens

National Wool Museum

Geelong Gallery
Geelong is the second largest city in Victoria and resides 75km south of Melbourne. Despite its size, Geelong offers visitors a quieter and slower pace of life than Melbourne.
Spend a relaxing afternoon wandering around the Geelong Botanic Gardens. The gardens were established in 1851, and conserve plants from around the world. Added perk: the gardens are free to visit.
Stop by the National Wool Museum and learn about the history of Australian world, fiber, and textiles. Learn the story of wool from start to finish! Tickets are $8 for adults and $5 for kids.
Visit the Geelong Art Gallery. Bask in the vast 4,000 works of art! It's a small gallery though that can be comfortably walked through in an hour or two. This museum is free to visit. Only if you want to check out some of the temporary exhibits will you be expected to pay a small fee.
Conclusion to the Best Day Trips from Melbourne
In need of some quiet relaxation and a massage? Or how about hiking Hanging Rock or seeing the penguin parade?
Sometimes what you're looking for just isn't inside big city walls, nor found on busy streets. Head outside of Melbourne to take in the spectacular wilderness and wildlife, and make memories that will last a lifetime.
It's time for your city escape! Which of the best day trips from Melbourne will you take?
***Disclaimer*** Some of the links in this post are affiliate links. This means that if you book your accommodation through the site, One Weird Globe will earn a small commission at no extra cost to you. Your support helps me keep the site going :)
Latest posts by Lily Allen-Duenas
(see all)