Melbourne is the coastal capital of the southeastern state of Victoria in Australia. The city is known for its cafe-filled laneways and prominent coffee culture, as well as an eclectic mix of worldly influences and incredible art galleries and museums.
If you're planning on experiencing the exciting mix of style, sport, culture, and dining in Melbourne and are looking for budget accommodation with style and elegance, look no further.
The city has many Melbourne hostels and backpackers that are kept to high standards and offer affordable accommodation. This means that you have more to spend on exploring, and enjoying one of the world's most liveable cities!
Quick Answer: Best Cheap Hostels in Melbourne
Best Overall Cheap Hostel in Melbourne: Flinders Backpackers
Best Cheap and Sophisticated Hostel in Melbourne: Space Hotel
Best Cheap Hostel in Melbourne's CBD: Nomads All Nations
Best Cheap Hostel in Melbourne's Hip Fritzroy Area: The Nunnery
Best Cheap Hostel in Melbourne near the Beach: Nomads St. Kilda
Best Cheap Youth Hostel in Melbourne: Habitat HQ
Best Cheap Hostel in Melbourne for Peace and Quiet: The Ritz for Backpackers
Best Overall Cheap Hostel in Melbourne!
Located in the heart of Melbourne CBD!
Close to Melbourne's funky cafes and shopping district
All-you-can-eat free breakfast and unlimited make-your-own pancakes!
Flinder's backpackers is in the perfect location in Melbourne to explore all the cafes and shops. It is also conveniently located nearby Flinders Station and Federation Square!
They have a common room with a pool table and TV to relax and make friends with fellow travelers, plus they offer free unlimited breakfast and pancakes!
Located right opposite Flinders Street Station in the heart of Melbourne!
Great atmosphere with amazing local staff
Free walking tours offered to guests daily!
United backpackers is centrally located with easy access to Melbourne's laneway culture as it offers accommodation that is full of quirky personality!
The hostel has a basement bar open 7 nights a week featuring a different event each night, and has many chill and play areas to hang out or relax!
Best Cheap and Sophisticated Hostel in Melbourne!
Modern hostel where luxury meets budget in Melbourne!
Comfortable accommodation between the CBD and popular Lygon Street
Facilities including Bar & Restaurant, Gym, Games Space, Lounge and Cinema!
Space hotel is a new age hostel with all the comforts of modern society at an affordable price with comfortable beds and smart technology!
The hostel has its own bar and restaurant, as well as jacuzzi, gym, games lounge and cinema, plus the multiculturalism of Melbourne on its doorstep.
1 entertainment and events based hostel in Melbourne!
Located near the beach in the hip area of St. Kilda
Free pancakes every morning!
This amazing events based hostel offers accommodation in the popular St. Kilda area where you'll find loads of great cafes and an on-site bar!
You'll get free WiFi, free activities and free events, not to mention its one of the hostels in Melbourne that offers free pancakes to guests every morning!
The Best Travel Backpack EVER MADE!?!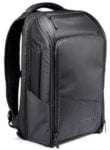 We are obsessed with backpacks – we've tried them all! And our favourite carry on backpack in the WORLD is the Nomatic Travel Backpack. This backpack has revolutionized the backpack industry and will change the way you travel forever :) Check it out here!
Best Cheap Hostel in Melbourne's CBD!
Events based hostel in the heart of Melbourne CBD!
Charming, traditional style backpackers with an edgy vibe
5-minute walk from Southern Cross Station and trams right outside!
Nomads have rooms to suit all kinds of travelers with easy access to transport from the heart of Melbourne's CBD!
The bar at nomads is the perfect place for solo travelers to meet people and make friends to explore Melbourne's incredible sights and culture.
The sights in Melbourne are amazing – check out the coolest tours in Melbourne!
Great hostel for the working-holiday traveler and backpacker
Conveniently located in the heart of St. Kilda
Free drink on arrival and free daily breakfast!
Summer House backpackers has a strong focus on life/work balance as many of the guests are working full time or searching for employment.
They have some great events and live music, plus food and drink specials throughout the week, as well as many bars and restaurants to explore around the area!
Once you've booked, check what there is to do in Byron Bay!
Best Cheap Hostel in Melbourne's Hip Fitzroy Area!
A beautiful old 19th-century building in Fitzroy
Surrounded by the best of Melbourne's live music, cafes, and bars
Free breakfast daily and free weekly pub crawls!
Fitzroy is Melbourne's hipster hub that is an easy 10-minute walk away from the CBD and surrounded by all the best nightlife, live music and pubs in the area.
The Melbourne Museum and Carlton Gardens are just across the road and there are a variety of rooms to choose from for any budget!
MUST READ! We've organized the best places to stay in Blue Mountains for all types of trips!
Central to Melbourne city, beach and St. Kilda
Maximum 4-bed mixed or female dormitory rooms
Free tea, coffee, pasta and rice available!
Urban Central offers clean, maximum 4-bed dorms that are serviced daily and each has a personal locker for each guest, plus you'll get your own power point in the dorms.
You'll find public transport available right outside the hostel and the train station is an easy short walk away.
Not sure what to do in Melbourne? We break it down in this guide to Melbourne!
Best Cheap Hostel in Melbourne near the Beach!
Located walking distance from the beach in St. Kilda
Rooms to cater to all types of travelers and budgets
Free breakfast, tea, and coffee served every morning!
Nomads have 16 dorms for all types of travelers and offer easy access to the tram lines that take you to Melbourne's CBD. It's also just a short walk from the beach!
They host events on most nights like free pizza nights, free movie nights with popcorn, free family dinners, free tours around Melbourne and many more!
Amazing old hostel built in 1901!
A very friendly hostel offering a personal and homely environment
Friendly staff to help you plan your sightseeing around Melbourne!
Home at the Mansion is a hostel that offers a homely environment in an old building with the friendliest staff, and encourages guests to make themselves feel comfortable!
It has been nominated for many awards and is a genuine and authentic option for affordable accommodation in Melbourne!
Short on time in Melbourne? Doesn't matter we have trips from Melbourne you can do in one day!
Budget accommodation with style in Melbourne!
Located in the free city tram zone for easy access to the city
Free events hosted throughout the week
Located in front of the famous Queen Victoria's market and with easy access to all the best sights and places in Melbourne's CBD.
They have events throughout the week like trivia nights, pool and beer pong competitions, live music, and fun Sunday Sessions!
Editor's Note: You can have a great time in Melbourne staying at one of the top party hostels!
Best Cheap Youth Hostel in Melbourne!
Relaxed, friendly and spacious atmosphere in St. Kilda
Walking distance from the beach and 20 minutes from the city
Award-winning modern accommodation in Melbourne!
This Melbourne hostel in St. Kilda offers a variety of accommodation options and is close to St. Kilda's famous cafes, bars, and restaurants.
The hostel boasts of being a modern and environmentally friendly option for budget accommodation and are also an international youth hostel!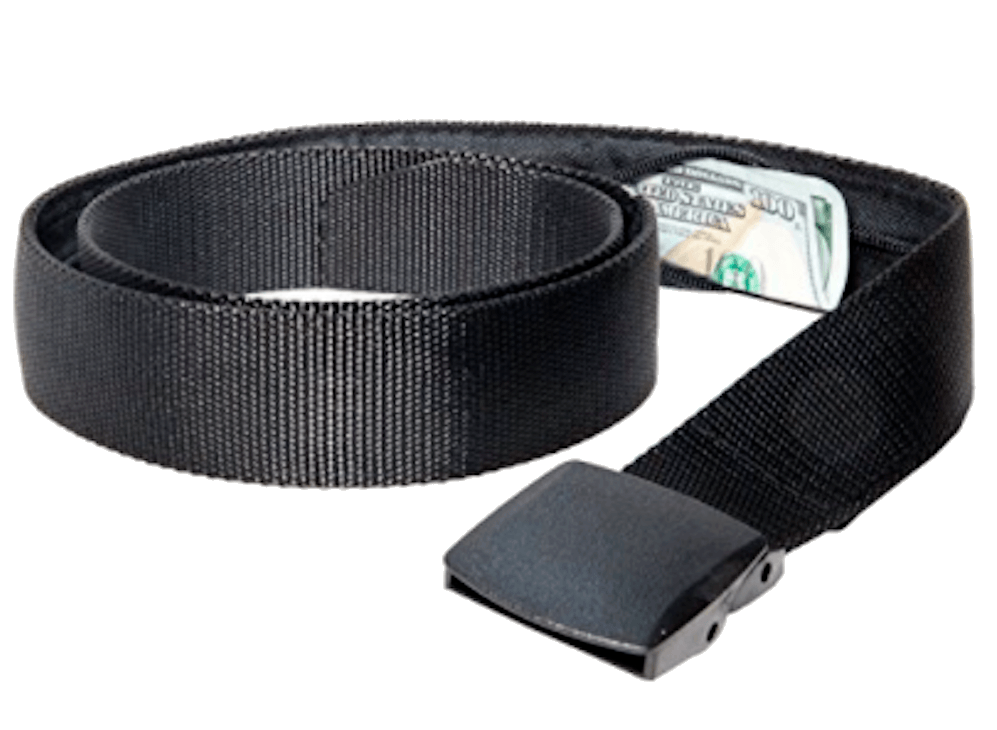 If you are traveling you should ALWAYS have emergency cash hidden on you! Security belts are great because they are affordable and can fit a ton of stuff in them (great for peace of mind!). Check out our favorite travel belt!
Situated next to the iconic Queen Victoria market
Near cafe-filled laneways, bars, and great nightlife
A great hostel to meet travelers and make new friends!
Discovery Melbourne offers a multitude of rooms over 4 levels in the heart of Melbourne's CBD and close to great shops, cafes and bars!
They have a shared common room and bar to play pool and make new friends before heading out to explore Melbourne's exciting culture.
Brand new hostel with the best location and great vibes!
Free WiFi, breakfast and events hosted daily
Just a short walk from the Southern Cross Station
Melbourne City Backpackers is a new hostel in town that promises guests the best atmosphere possible in Melbourne City.
They offer long-term prices for those who are planning on staying in Melbourne for a while and host events daily at the hostel.
Best Cheap Hostel in Melbourne for Peace and Quiet
An alcohol-free hostel with no parties or excessive noise
Offering special prices for long-term stayers
Free breakfast and events offered daily
This alcohol-free hostel is just 5 minutes away from the popular St. Kilda and is intended mainly for long term stayers in Melbourne.
They host activities at the hostel like pool competitions, free BBQ, pasta nights, movie nights, and have trams to the city right outside the door!
Haven't Booked for Melbourne? Read up on our favorite hostels in Melbourne (for any budget)!
Perfectly located in the happenings of St. Kilda!
Offers free breakfast, free WiFi, and free wine and cheese nights!
Great atmosphere and a great place to meet new people!
This hostel located above the Windsor Alehouse on Punt Road has something for every type of traveler.
They host trivia and open-mic nights and have cheap backpacker meals and great drink deals available as well as all the freebies on offer!
A fun hostel located right in the heart of the city!
24-hour reception with friendly staff to help
Modern facilities and a rooftop with amazing city views!
Melbourne Central YHA is a friendly hostel in the heart of the city and offers free WiFi throughout the property and modern facilities.
They have an amazing rooftop for guests to use and socialize with others. It has BBQ facilities and the most amazing city views!
Not sure what to do in Hobart? We break it down in this guide to Hobart!
Conclusion on Melbourne Australia Hostels
Melbourne, Australia has a range of cultural activities and attractions that entice travelers from all over the world to come and discover, with great Melbourne hostels to choose from!
Whether you're looking to explore the vibrant art scene or the massive coffee and cafe culture, or simply to explore this riveting city that has so much to offer any type of traveler, there's a budget accommodation option to suit your tastes.
These cheap hostels, Melbourne, are all clean and comfortable and host events to help you make new friends in the city.  They'll also show you the way, and help you explore the markets, shops, restaurants, and bars!
We hope this guide has helped you to find the Melbourne hostel that suits your needs best, to make your stay the best it can be in this hip and vibrant city!
***Disclaimer*** Some of the links in this post are affiliate links. This means that if you book your accommodation through the site, One Weird Globe will earn a small commission at no extra cost to you. Your support helps me keep the site going :)
Latest posts by Clair Ricketts
(see all)