As the major economic and cultural hub of the United States, New York City has something to offer just about everyone who visits. But the sheer density of activities and people, almost eight and a half million, can certainly turn your eyes outward to take a breath from the Big Apple, but is there anything nearby worth seeing?
Well in short, YES! Nestled between Niagara Falls, Boston, Philadelphia, and Washington D.C., there are countless opportunities to explore! We've narrowed down the field of best day trips from New York to 14 of our favorites.
Whether a romantic get away with your significant other, or a family outing, or a quick flight to America's interior, we've found adventures for every occasion!
Let's dive straight in with the romantic day trips from New York and find your perfect getaway!
Quick Answer: Best Day Trips from New York
Best Places to Stay in New York
The world famous city of New York might have a ton of fantastic day trips and activities to enjoy, but do you know where you're going to stay? It's a pretty sizable city with a choice of very different neighborhoods to base yourself in. Don't worry: here's a selection of the best places to stay in New York so you can simply enjoy your trip to the Big Apple.
• Best Hostel in New York •
Perfect for solo travellers
When in New York why not go local and stay at The Local. The hostel blows any competition out of the water with its chilled out vibes, live music nights and games nights. The top New York hostel makes it easy to meet other like-minded people and feels like a safe and friendly place. The location is super close to Central Manhattan, too.
That's not all! We have more hostels around JFK Airport for you to check out!
• Best Budget Hotel in New York •
Easy public transport links
A simple, homely place, this is a top choice for a budget stay in the city. The location is just steps from the subway station with an express line to Manhattan and there's also a bus stop close by. The friendly staff cook up breakfast for guests each morning and the rooms here have that cool 'old New York' vibe to them.
Looking for a deal? Our recommended budget hostels in New York won't break the bank!
• Best Luxury Hotel in New York •
Close to Empire State Building
Luxury and the Langham go hand in hand. The rooms here are exquisite with plush carpets and shiny furnishings. The location on 5th Avenue means that it's amidst all of the elegance and excitement of the city. After a busy day of sightseeing you'll be welcomed back to the 5 star hotel by the professional staff.
Staying Safe in New York
While New York is super safe, no matter where you are traveling, you NEED to have great travel insurance. We have personally tested TONS of travel insurance companies, and World Nomads is our favorite (and most affordable!).
Fill out the form below to get a quote so you can have a stress-free time traveling around USA!
Romantic Day Trips from New York for Couples
Visit the renowned Cake Boss Bakery

See the birthplace of famous American singer Frank Sinatra

View New York's impressive skyline from across the bay
Just across the bay from New York City lies the state of New Jersey. Its proximity makes an excellent and easy day-trip to get away from the hustle and bustle of the big city for some sweet eats and sightseeing with your significant other.
You'll see the birthplace of Frank Sinatra, one of the famous Rat Pack singers, as well as the more somber War Memorial and Liberty State Park, proving a well-rounded exposure to American history and culture.
You'll also have the opportunity to indulge your sweet-tooth at Carlo's Bakery, home of the Cake Boss, as you try some of their tasty creations. This full day experience is perfect for couples escaping from New York for a day, but still wish to have occasional glimpses of the skyline and Statue of Liberty.
The Best Travel Backpack EVER MADE!?!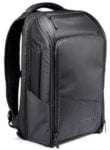 We are obsessed with backpacks – we've tried them all! And our favourite carry on backpack in the WORLD is the Nomatic Travel Backpack. This backpack has revolutionized the backpack industry and will change the way you travel forever :) Check it out here!
Bask in the history of Philadelphia

Enjoy a romantic horse-drawn buggy ride

Indulge in some country cooking for lunch
For a romantic day trip from New York into the very heart of American history and unique countryside culture, this trip offers everything you could need and more. You'll travel straight from New York to Philadelphia and stop at one of the earliest inhabited streets in the entire nation, Elfert Alley.
You'll also have the opportunity to soak in the history of America's formation at Independence Hall, where both the Declaration of Independence and Constitution were signed, and the nearby Liberty Bell.
After Philadelphia, you'll head out to the famous Amish community in Lancaster County. Learn what it's like living without modern technology as you stroll through an Amish market, enjoy some country cooking at lunch, and take a horse-drawn buggy ride through farming country. This trip is perfect for a couple looking to explore American culture beyond New York and bask in the peacefulness of country living.
Editor's Tip: Beat the crowds by booking a hostel near Times Square New York and getting out for a morning tour!
Buffett Lunch with a view

All transportation from New York hotel included
Now is your chance to see the site of 'going over the falls in a barrel', as Annie Taylor did in 1901, by visiting the majestic Niagara Falls for yourself. The beauty and luxury of this trip is perfect for a romantic get away from the Big Apple, with just a quick 1-hour flight between you and the falls.
Depending on the season you'll either get up close and personal with the falls by boat or descend in a 125ft elevator for an even closer look behind the famous waterfall. In either case, you'll also be treated to a buffet style lunch with an unobstructed view of the falls.
A quick flight will get you back to New York in no time, and transportation directly back to your hotel is included. An easy and low-stress day to leave the hustle and bustle of the big city behind.
Planning to visit New York? Some of the best hostels are near Central Park NYC!
Visit Millennium Park

Stroll the Magnificent Mile

Hop-on hop-off bus tour
Chicago, also known as the 'Windy City', is easily within your reach for a romantic day of exploring some of the best eateries and sights, and you'll be back in New York City that same night!
You can take in the sights of the Magnificent Mile as you stroll past the many fantastic shops and food venues in the very heart of the city. Or you could head towards Skydeck Chicago, a 103-story viewing platform where you can see all of Chicago below you, and the four nearest states!
Lunch at the Hard Rock Café is included in your trip, and you can then use that extra energy to explore Millennium Park.
The park's fantastic gardens, exhibitions, and architecture is the perfect place to enjoy a sunny afternoon before heading back to New York.
Best Day Trips from New York With Kids
Visit Harvard College

Visit Massachusetts Institute of Technology Campus

View the USS Constitution 'Old Ironsides'
This tour offers a break from New York with a generous portion of American history for the historically minded families out there. You'll view the picturesque Connecticut countryside as you head north from New York before arriving at the historical center of American academia, Harvard.
After a tour of the campus, you'll head across the Charles River into Boston to explore one of the behemoth centers of American History.
From lunch at the world-famous Quincy Market to viewing Trinity Church, to seeing the site of the Boston Tea Party, you're sure to get an excellent taste of American culture and history.
Your trip will conclude with a visit to one of America's earliest symbols of naval power at the USS Constitution, where you'll learn of 'Old Ironsides' role in Barbary Wars.
The diversity of activities and sights, along with the famous clam chowder at Quincy Market, make this one of the best day trips from New York for families looking for a quick break from the big city.
See the White House and Capitol Building

Visiting the Smithsonian Air and Space Museum

View the world-famous Lincoln Memorial
If your family is more interested in the political history of America, and the current inner workings of its government, then a family day trip from New York to Washington D.C. may be the perfect option. Head to Capitol hill to see the very heart America's government as you view the White House, Senate, and Capitol Building.
After Capitol hill, you can then satisfy your inner scientist with a visit to the Smithsonian Air and Space Museum, a definite favorite for the kids.
This trip also features tours of a few of the most distinctive memorials in the country, including the Lincoln and Vietnam memorials.
You'll also have the opportunity to see the world-famous Arlington National Cemetery, final resting place of the Kennedy Family, before heading back to New York.
While you are exchanging one big city for another, Washington D.C. is absolutely bursting with the history of the American government that is sure to keep you and your family enthralled for the entire day.
View dramatic seabirds

Potentially sea bottlenose dolphins

A chance to view the majestic humpback whale
If your family is suffering from 'city fever' and sees the Atlantic Ocean beckoning from beyond New York, then a day on the ocean may be the perfect break as you go looking for whales.
You'll depart from the Queens borough of New York and be treated early on to views of gannets diving for a snack and, if you're lucky, a peregrine falcon shooting through the sky.
As you head further out into the bay, you'll hopefully catch sight of the hundreds of bottlenose dolphins that frequent the area.
As you approach Ambrose Channel, the entrance to the New York harbor, be sure to keep your eyes peeled for the distinctive spray of a Humpback whale. Kids will be fascinated watching these majestic creatures cut through the water and will undoubtedly help the crew keep count of all your wildlife sightings.
A whale watching trip may be the perfect day trip from New York for families. With a breath of crisp sea air and some fascinating animal sightings, everyone is sure to have a fun and relaxing experience away from the big city.
#8 – Storm King Art Center
Visit 500 acres of sculpture gardens

Fascinating contemporary art on a natural backdrop

Eat at the tasty Storm King Café
If you want to get off the beaten path in New York, then the Storm King Art Center just a short drive north of the city may be the best day trip from New York by car. The center is located on 500 acres of pristine gardens and forests that is perhaps one of the largest outdoor contemporary art centers in the entire nation, and often ranked as one of the best in the world!
From impressive and large-scale steel structures all the way to the more subtle earth and stone works, the center boasts a little something for everyone. The Storm King Café is also a tasty option to keep your energy levels up for your exploration of the grounds.
The collection of art is also constantly changing as the center features temporary exhibitions from different artists and museums from around the world. With a striking contrast of nature and art, along with its incredibly peaceful environment, Storm King is certainly a relaxing getaway from the Big Apple for families.
Day Trips from New York by Train
Hop-on and Hop-off

Lunch at the Hard Rock Café

Visit Independence Hall
New York's central location on the eastern seaboard makes it an ideal rail hub for connecting to many other locations. One such location is the beautiful city of Philadelphia. A two-hour train journey from New York will land you in the very heart of this historic city.
The famous Independence Hall is easily within range for you to see where the American Nation was signed into existence. Your lunch at the iconic Hard Rock café is included to rest and recharge before heading out for even more sightseeing.
After lunch, you have the option to head towards one of the numerous museums in the area such as the National Constitution Center or the Simeone Foundation Automobile Museum.
Before catching your train back to New York, we certainly recommend sampling one of the many eateries scattered around 30th Street Rail Station.
Hop-on hop-off bus tour

Visit the National Archives and other landmarks

Lunch at the Hard Rock Café
If the bus ride to Washington D.C. that we mentioned above seems unappealing, consider a day trip from New York by train! A quick and relaxing rail journey will land you in D.C. by mid-morning, and you'll have a full day of sight-seeing ahead of you.
You can hop on and off your bus tour at any of the many fascinating locations around the city. View the original 'Charters of Freedom', the Declaration of Independence, Constitution, and Bill of Rights, at the National Archives if you're in the mood for America's origin history.
Head to the Smithsonian Air and Space Museum if the history of science and flight is more appealing.
Lunch at the Hard Rock café can keep your energy levels up before heading to the Museum of Natural History if you wish.
If you prefer a more up close and personal examination of American history, head to Ford's Theater to see the site of the infamous Lincoln assassination. A pleasant and gratifying train journey back to New York rounds off your day in the Nation's capital.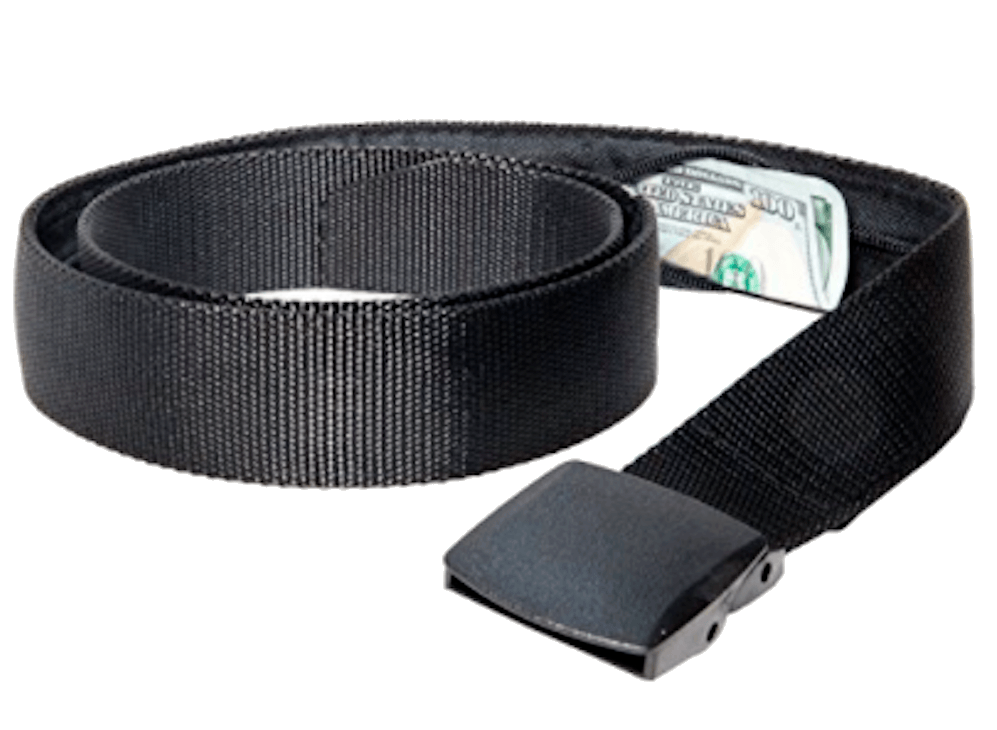 If you are traveling you should ALWAYS have emergency cash hidden on you! Security belts are great because they are affordable and can fit a ton of stuff in them (great for peace of mind!). Check out our favorite travel belt!
Shop at Faneuil Hall

Visit Fenway Park

Lunch at the Hard Rock Café
A pleasant northbound train journey can transport you to one of the oldest cities in America for a full day of sightseeing, shopping, and delicious food. Founded in 1630, Boston offers an attraction for almost every visitor.
If you're interested in America's love of baseball, head over to iconic Fenway Park, home of the Boston Red Sox.
If you're more historically inclined, your hop on and off bus can carry you to the historic USS Constitution where you'll learn of its fascinating history from commissioning to deployment abroad with its five sister ships.
Lunch at the Hard Rock Café is included in your tour, and don't forget to save room for the delicious eateries you'll pass as you take a relaxing stroll through Faneuil Hall, a massive market featuring some of the best shopping and food in Boston.
Editor's Note: Get to know the city from these great hostels near Penn Station!
Cheap Day Trips from New York
Visit Liberty Island

Discover the history of Ellis Island

Visit the Immigration Museum
If a quick break from the city sounds appealing, but you'd prefer not to break the bank, then an easy and cheap day trip from New York City to Liberty and Ellis Islands may be exactly what you're looking for.
Your direct ferry from New York to Liberty island will take you to the very symbol of American freedom, the Statue of Liberty (or Lady Liberty). The impressive monument was a gift to the American people from France, designed by Frederick Bartholdi, in 1886 and has been America's greeter to the world since that time.
Every immigrant entering the United States through Ellis Island was greeted by this symbol of freedom as they sought better lives, and your next stop on this day trip is this same entry point on Ellis. Explore what was the busiest immigration center in the entire country for over 60 years and discover the incredible history of the island at the Immigration Museum.
Over 200 high-class outlets

Excellent food options

Shuttle Included
You don't have to stay in New York City to experience some of the best shopping in the area! If a break from the city sounds attractive, and a shopping trip even more so, then consider a low-cost day trip to Woodbury Common.
This center boasts over 200 premium outlets where you are almost guaranteed to find anything you need. The list of top-tier offerings includes Gucci, Burberry, Michael Kors, and much more!
If you need a break from shopping, take a load off at one of the many eateries in the area to recharge your batteries before wading back into the shopping.
Once you've had your fill, your shuttle will take you straight back to where you began in New York. Remember, this is a bank-friendly option to get out of the city, but we can't say the same for your shopping habits!
Sail on board the schooner Adirondack

View the breathtaking Palisade cliffs

Experience the wonder of Autumn foliage
If you're lucky enough to be visiting New York during Autumn and feel like experiencing the wonderous autumn colors for which North America is renowned, then climb aboard the Adirondack for an unforgettable experience!
You'll be treated to views of New York's upper west side as you begin your cruise up the Hudson, but you'll soon leave the city behind as you drift into the wonderful nature of the area. The reason for North America's famous autumns will soon be obvious as brilliant forests of red, yellow, and orange come into view for you to enjoy from the comfort of the schooner.
These colors will soon be interrupted by the imposing palisade cliffs, an imposing geological feature that is well worth some pictures.
Your comfortable trip onboard the Adirondack will be complemented by hot drinks throughout the trip, and you're sure to have a relaxing break for the big city.
There you go!
New York doesn't hold a monopoly over the best destinations on the eastern seaboard, and our list of the best day trips from New York will guide you to many of the fascinating locations outside the city limits. If you're in need of somewhere to stay, check out our best hostels in New York to save you time and money.
Looking to drive yourself on an adventure? Then one of the best day trips by car is to the Storm King Art Center. Or enjoy provided transportation by shuttle or train to get to many of the cultural hubs in the area, such as Boston and Philadelphia, that offer perfect getaways for both couples and families.
From history to fantastic food, to culture, the area around New York is simply bursting with options. So go ahead, give New York City a break and explore!
Have fun and stay safe, eh?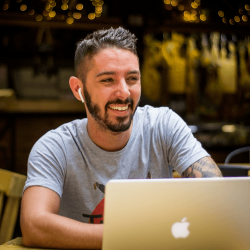 Latest posts by Aaron Radcliffe
(see all)