A trip to New York City is a true bucket-list event. No matter your interests, there is something for everyone in The Big Apple! It draws in countless visitors from around the world each year, offering an abundance of attractions and activities.
It's a popular tourist destination and there are lots of accommodations to choose from. New York City hostels are a great option. They can help you save money on your trip, so you can spend it on other things!
Here is our list of the 17 best cheap hostels in New York City!
Quick Answer: Best Cheap Hostels in New York City
Best Overall Cheap Hostel in New York – NY Moore Hostel
Best Cheap Hostel in New York Near Times Square – Chelsea International Hostel
Best Cheap Youth Hostel in New York – International Student Center
Best Cheap Boutique Hostel in New York – Broadway Hotel and Hostel
Best Cheap Hostel in New York for Solo Travellers – Jazz on Columbus Circle
Best Cheap Hostel in New York Near Central Park – West Side YMCA
Best Overall Cheap Hostel in New York!
Conveniently located in Brooklyn with easy access to Manhattan

Full-size kitchen with food preparation amenities

24-hour reception, so there's always someone to answer your questions
There are many reasons why we love NY Moore Hostel so much. For starters, it has a vibrant and colorful atmosphere with comfortable and modern rooms. It's also the perfect place for socializing and meeting fellow travelers. Enjoy movie night in the common room, have a free hot drink in the coffee lounge, or relax in the courtyard with outdoor seating.
Let's narrow it down! Near JFK Airport are some of the best hostels!
This hostel houses Manhattan's largest private outdoor patio

Huge self-catering kitchen with 36-burners!

A quick subway ride to Central Park and Times Square
HI NYC Hostel has everything you need for an epic stay in the Big Apple! The sociable atmosphere will make you feel right at home. There are free activities and guided tours offered daily. Their 24-hour Information desk is always there to help with any questions you may have, and the lounge and game room is open 24/7!
This hostel rocks! Read our in depth HI NYC HOSTEL New York review to find out why!
A friendly staff that will make your stay in NYC as eventful as possible

Scheduled events where you can meet your fellow hostellers

Computer lounge and free WIFI
The Local NYC hostel has a modern and edgy feel to it. All rooms have ensuite bathrooms, a reading light, locked storage space, and free towels. There is an on-site bar that makes it easy to meet fellow travelers. You can relax on the roof terrace and take in the gorgeous views of NYC's skyline. With its lively atmosphere, this is one of the best NYC hostels for socializing!
Spare time? Don't miss out on Niagara Falls. Our tip: grab a convenient bus ticket from New York to Niagara Falls.
Best Cheap Hostel in New York Near Times Square
Located in Manhattan's Chelsea district

You can walk to many popular NYC attractions

Free pizza every Wednesday evening!
The Chelsea International Hostel is a great value-for-money. It is conveniently located in the heart of the city and offers a free continental breakfast each morning. This hostel has simple, functioning rooms. You won't find any bunk-beds here, only single or double beds. There is an open courtyard, two kitchens, and a common room.
The Best Travel Backpack EVER MADE!?!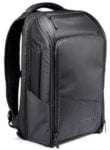 We are obsessed with backpacks – we've tried them all! And our favourite carry on backpack in the WORLD is the Nomatic Travel Backpack. This backpack has revolutionized the backpack industry and will change the way you travel forever :) Check it out here!
Best Cheap Youth Hostel in New York
Located just 1/2 block from Central Park

Many of New York's best museums are within walking distance

There is a large common room and self-catering kitchen
The International Student Center is one of the best youth hostels NYC has to offer! It is located within walking distance to many of New York's most popular attractions, making it ideal for your New York City backpacking trip. You'll relax in knowing that this NYC hostel is located in a safe and quiet residential neighborhood in Manhattan's Upper West Side.
Have some time? Get out of the city with these epic day trips from New York!
10-minute train ride from the hostel to Times Square

Surrounded by bars, restaurants, supermarkets, laundry facilities, and cafes

Rooms are contemporary and clean
Located in one of the most trendy areas of Queens, this New York hostel has a relaxed and laid-back vibe. It has a simple and modern aesthetic, making it easy to wind down and relax after a busy day out seeing the city. There is free high-speed WIFI that runs throughout all the areas of the property.
Want to book a Villa? Have a look at the best villas in Orlando!
The lobby has a cafe/restaurant and common area

Multilingual staff to help you with all your travel needs!

Located in Manhattan's most fashionable neighborhood
Blue Moon Hotel is a funky and artistic jazz-themed hotel and hostel. It's located in a great neighborhood; next to cafes, bars and restaurants. This New York City hostel is within walking distance to Greenwich Village, SoHo, Chinatown and Little Italy! There is also a metro station just around the corner that will easily connect you to the rest of the city!
Need to see more of the USA? These day trips from Seattle will show you the coolest areas around.
Convenient location next to Chinatown and public transportation

Welcoming atmosphere and a friendly and accommodating staff

Mixed dorms and female-only rooms are available
Canal Loft Hotel offers guests shared and private rooms. The property is very well maintained, ultra-clean, and has modern amenities. It's in a prime location of New York City, next to Chinatown and the main touristy areas of the city. There is a 24-hour reception and no curfew. When staying at this hostel, New York attractions will be easily accessible!
Planning to visit New York? Some of the best hostels are near Times Square New York!

Brand new fully renovated hostel with shared and private room options

Both single sexed and mixed dorms available

Each room has a private bathroom
The Q4 Hotel has a sleek and modern design and offers guests all the necessary hostel amenities. There is a common room with games for guests to enjoy, a TV lounge to relax and watch movies, and a communal kitchen and dining area. There's no curfew, reception is open 24/7 and free high-speed WIFI runs throughout the building!
Editor's note: Save a bit of cash in Los Angeles with our guide to budget hostels in Los Angeles!
Best Cheap Boutique Hostel in New York
Trendy boutique-style hostel in NYC

Offers two-bed dorms and private ensuite rooms

Elegant and posh design throughout the hostel
As far as boutique hostels in New York City go, this is definitely our favorite! Their contemporary design mixed with vintage NYC architecture will make you feel like a real New Yorker. There is a lounge with plasma screen TV's, a library with a fireplace, and a gourmet kitchen! Daily housekeeping is provided, including linen, towel, and pillow changes.
Let's narrow it down! Near Central Park NYC are some of the best hostels!
Best Cheap Hostel in New York for Solo Travellers
Common areas on every floor with TVs for guest entertainment

Located near the Columbus Circle traffic circle and Central Park

Daily housekeeping, free bedding and towels
Jazz on Columbus Circle is one of the best hostels in New York for solo travelers. Guests will feel safe and secure with key-card room access, free in-room lockers, and 24-hour reception. Choose between a female dorm, mixed dorm, or a private room. The neighborhood is surrounded by shops and eateries, as well as many of the city's top attractions.
USA is amazing! And the best hostels in New York will blow you away!
Best Cheap Hostel in New York Near Central Park
Located just across the street from

Central Park

Fitness center with weight lifting/cardiovascular equipment and 2 indoor swimming pools

Each guest room has a TV and air-conditioner
As far as hostels in NYC go, the West Side YMCA has one of the best locations you could ask for! For fitness junkies, this is one of the best hostels New York has to offer! Their large gym has 100 free group exercise classes that are offered to guests every week!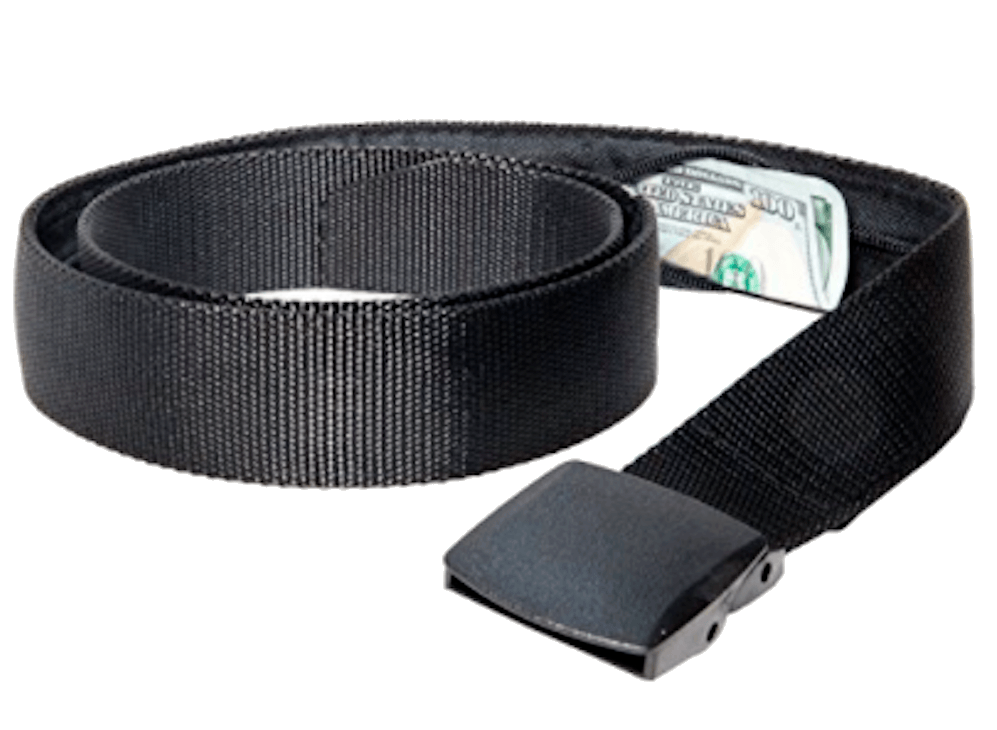 If you are traveling you should ALWAYS have emergency cash hidden on you! Security belts are great because they are affordable and can fit a ton of stuff in them (great for peace of mind!). Check out our favorite travel belt!
Located on the Upper West Side of Manhattan

Within walking distance to many NYC attractions

Spacious and modern rooms
Central Park West Hostel has a great location that will make exploring the Big Apple super convenient! You'll be within walking distance to shops, restaurants, bars, and more! This hostel has a private lounge, a lobby, and a cafe! There is a 24-hour reception and no curfew, so you can come and go as you please!
Located in Williamsburg, a trendy neighborhood in Brooklyn

20-minute walk to the heart of Manhattan

A great hostel for youth travelers, backpackers, and students
The International Student Residences is one of the best budget hostels NYC has to offer! This hostel has a common-room area, a well-equipped kitchen, and a friendly, multilingual staff that can help you with all your travel needs! The closest subway station is just one block away, and will connect you to the rest of the city!
There is an outdoor terrace and common room, perfect for socializing!

Prime New York City location

24-hour reception and security
Jazz on the Park Youth Hostel offers a social and relaxed environment where travelers can meet other guests and enjoy all that New York City has to offer! It is primely located next to the city's subway lines and New York's top attractions. Female-only dorms and mixed dorms are offered with 2, 4, 6, or 8-bed options.
Great location next to many NYC attractions

Fitness center with free exercise classes and weight-lifting equipment

Great area of the city to experience NYC's vibrant nightlife
The Vanderbilt YMCA offers guests a comfortable and enjoyable stay in NYC. The rooms at this hostel are private but have shared bathroom facilities located down the corridors. All rooms include Cable TV, air-conditioning, housekeeping, and lockers. Free WIFI, a self-catering kitchen and luggage storage is also provided for all guests.
Editor's Tip: Beat the crowds by booking a hostel near Penn Station and getting out for a morning tour!
Large continental breakfast is served daily for USD $10.00

10-minute train ride from the hostel to Times Square

3rd-floor rooms and above all have private balconies
Hotel and Hostel Vetiver is one of the more unique New York hostels. There are many different room types to choose from, with options and prices that suit different budgets. Families traveling with children will especially like this hostel, you'll receive hotel-like amenities but with hostel-like prices!
Conclusion
New York City is full of energy and excitement all hours of the day, it's no wonder it's nicknamed the "city that never sleeps." If you're planning on visiting The Big Apple, we hope you found this list of hostels helpful.
As you can tell, there are some pretty unique and fun options to choose from! If this is your first time staying in a hostel, NYC is a great place to experience the amazing hostel culture! Any one of these hostels will be sure to make your trip even more epic, and suit whatever vacation vibe you're going for!
***Disclaimer*** Some of the links in this post are affiliate links. This means that if you book your accommodation through the site, One Weird Globe will earn a small commission at no extra cost to you. Your support helps me keep the site going :)
Latest posts by Clair Ricketts
(see all)