The capital city of Norway is notorious for being pristine clean. You can expect Oslo to be uber modern, neat, and orderly, with wonderful public facilities for all the savvy travelers out there. Oslo just happens to be the 9th safest country in the world, and it sure shows.
A few days in Oslo is all you'll need to experience all the city has to offer: wonderful museums, romantic city walks, and great shopping. However, you may want to venture out a bit to check out some of those incredible forests, fjords, and other Norwegian treasures outside of Oslo! Let me be your guide to the best day trips from Oslo.
Quick Answer: Best Day Trips from Oslo
Best Day Trip from Oslo by Train – Lillehammer
Best Day Trips from Oslo by Car – Kongsberg
Best Romantic Day Trip from Oslo for Couples – Bergen
Best Day Trip from Oslo with Kids – Ålesund
Best Cheap Day Trip from Oslo – Bygdøy
Best Places to Stay in Oslo
When going to a city capital, it can be overwhelming to choose where to stay. To make things a little easier for you, I've compiled a quick list of three great accommodation choices for you. Depending on your budget, choose one of those sure-to-please accommodation options.
• Best Hostel in Oslo •
Best budget deal and super close to the train station.
For less than 30 euros a night, you can stay in the super conveniently located Anker hostel that is close to the train station and the botanical gardens. It has an elevator for those who don't like to lug their luggage upstairs!
Not finding the right hostel? Oslo has a selection of party hostels too!
• Best Budget Hotel in Oslo •
Convenient location and rooms have attached kitchenettes!
The Cochs Pensjonat is known for being conveniently located, about a ten-minute walk from the city center. The building itself is stunningly old and historic. Inside, you'll find the rooms are very clean and the staff is known for being friendly and helpful. A simple complimentary breakfast is provided.
• Best Luxury Hotel in Oslo •
Located directly in the city center with a huge swimming pool!
You can't get closer to the city center than the historic and extravagant Grand Hotel. The Grand Hotel has saunas, hot tubs, an indoor pool, spa, and a fitness center. The Grand Hotel is for travelers who do indeed want a grand stay!
Travel can be expensive! But then again, Oslo's cheap hostels will show you how little it can cost!
#1 – Lillehammer
Best Day Trip from Oslo by Train
Visit Maihaugen, the open-air museum
Experience winter festivities like skiing and dog sledding
Check out the Fabrikken for handmade artisan treasures
Lillehammer is just a quick two-hour train ride from Oslo. Lillehammer is home to a plethora of museums to check out from the Postal Museum to the Road Museum to the infamous Maihaugen open-air museum. The Maihaugen displays buildings way back from the 1200s all the way up to the present day. It's drool-worthy for the architecture lovers out there!
Known for hosting the 1994 Winter Olympics, Lillehammer has five ski resorts to enjoy. If you're not a ski-bunny or snowboarding-extraordinaire, there are plenty of other winter activities to enjoy from sleigh rides, dog sledding, and ice fishing.
Lastly, the Fabrikken is a very cool and hip spot for tourists to check out. It is an old factory building that has been converted into a stunning artist workspace.
#2 – Old Town Fredrikstad
Great for History Lovers!
Walk the Fortress path
Visit the Kongsten Fort and the island-bound Akerøya Fort
Meander around the boatyard
Hop on a train and after just a bit over an hour, you'll find yourself in a darling 17th century Old Town of Fredrikstad, which is actually the best-preserved fortress town in Scandinavia. Interestingly, the fortress was constructed in a star shape out of water-filled moats.
The Fortress Path is a self-guided walk around the city that is marked with handy little signs that will lead you to places and buildings that are historically significant. Moreover, the Kongsten Fort is about a fifteen-minute walk from the Old Town's fortress and sits atop a steep hill. It offers a lovely view of the fortress below, as well as having a vast garden to walk around.
Also, the Akerøya Fort is situated on an uninhabited island just off the Old Town and is stunning to take in from the shoreline. Lastly, take a walk through the boatyard to observe the workers repair and build wooden boats.
The Best Travel Backpack EVER MADE!?!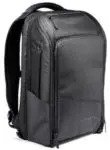 We are obsessed with backpacks – we've tried them all! And our favourite carry on backpack in the WORLD is the Nomatic Travel Backpack. This backpack has revolutionized the backpack industry and will change the way you travel forever :) Check it out here!
#3 – Kongsberg
Best Day Trips from Oslo by Car
Hit the ski slopes
Tour the King's Silver Mine
Hike the surrounding forests
Kongsberg is just over an hour drive from Oslo. And if you don't have a car, you can get to Kongsberg from Oslo by train. The Kongsberg Ski Resort has a chairlift that will 1600 meters to the top of the mountain so you can barrel down the snowy mountainside.
The King's Mines was an active mine from 1623 to 1958 and has more than 200 individual mines tunneled kilometers deep into the mountain. During the months of May through August, you can tour the mine using a rail system.
Gorgeous, lush green forests surround Kongsberg, and it is worth taking a break from the streets and taking a stroll through the nature. Knute is a mountain located approximately 10 kilometers outside of Kongsberg, and it's a lovely place to go hiking too.
A must do for nature lovers
Tackle the famous cliff Preikestolen
Beer and Bacalao tasting tour
Stand on a special boulder in the Kjerag Kjeragbolten
Stavanger is about 7.5 hours away from Oslo by car. Given the distance, you may want to turn this little road trip rendezvous into an overnight experience, but Stavanger is a not to miss spot for all nature lovers out there.
Preikestolen, which translates to Pulpit Rock, is just a quick hour car ride from Stavanger. Preikestolen does offer hikers gorgeous views of the Lysefjorden fjord, and is worth the uphill four to six-hour trek!
When you're in Stavanger, after a long car trip or a strenuous day hiking what is better than cozying up in good restaurants with good drinks and good food! Try the local beer, breads, cheeses, and bacalao—a quintessential Norwegian dish!
1084 meters above Lysefjorden, there just happens to be a giant boulder tightly sandwiched in mountain crevasse called the Kjerag Kjeragbolten. What a unique spot to snap a photo and to take in some breathtaking views!
Norway is amazing! And the best hostels in Oslo will blow you away!
Best Romantic Day Trip from Oslo for Couples
Follow the Hanseatic trail and walk along the wharf
Private tour to Sognefjord, Gudvangen, & Flåm
Check out the Bergenhus fortress
Bergen is most easily reached by a quick flight. Around 20 flights run every day from Oslo to Bergen, so it's easy as pie to catch a convenient flight time. If you're interested in a train ride, expect it to take around 7 hours.
Hold hands with your partner as you stroll the streets of Bergen. You'll find yourselves dazzled with the maritime ambiance. There is a charming wharf to walk along and there is also a trail that you can follow— the trail of the Hanseatic merchants!
While it isn't technically in Bergen city proper, there is nothing more romantic than taking a private tour to the Sognefjord, Gudvangen, and Flåm from Bergen. Bergen is the perfect spot to take-off from. Enjoy a ferry ride along the fjords and a gorgeous train journey.
The Bergenhus Fortress is located just inside the entrance of the Bergen harbour and is a stunning stone castle— day-trip date perfection!
Best Day Trip from Oslo with Kids
Atlantic Sea Park
Lighthouse tour with a local
Hang out with Alpacas at the Hakallegarden
Located a 7-hour drive from Oslo, or just a quick flight away, Ålesund makes for a wonderful day trip. There are plenty of hiking, fishing, and kayaking opportunities in the area, as well as ski slopes to enjoy in the winter.
The Atlantic Sea Park is one of Scandinavia's largest saltwater aquariums. It has 11 large landscape aquariums, 2 touch pools, and 2 activity pools to keep the whole family engaged and entertained! There's not much to complain about when you get to watch otters, seals, and penguins play.
The lighthouse tour with a local is a wonderful way to get to know the ins and outs of Ålesund. As part of your tour, you'll drive up to the Aksla viewpoint to take in the breathtaking views of Ålesund and from up high.
The Hakallegarden is an alpaca farm that is also home to other barnyard animals. It's the perfect place for kids to interact with animals, all set in the lovely Norwegian countryside right next to the bay.
Best Cheap Day Trip from Oslo
Hike and Bike
Tour the Royal Manor and organic farm
Cruise the Fjords
You can't get much cheaper or closer to Oslo than Bygdøy. Bygdøy is located on a forested peninsula just four miles west of Oslo. You can reach Bygdøy easily by public transportation or by car.
Take a day not spending a dollar by walking the coastline, which is sprinkled with quiet and calm beaches. There are also wonderful hiking and biking trails that weave throughout the woods and forests.
The Bygdøy Royal Manor is actually a 200-acre organic farm. It is a historic manor that has been a part of the Norwegian Royal Family since 1305. Now, it is a scenic area and historic farm that offers visitors plenty of walking paths.
It may be a tiny splurge for the budget travelers out there, but this is worth every penny! On a traditional wooden sailing ship, you'll get to cruise by various islands, which includes Hovedøya, the Dyna Lighthouse, and of course, Bygdøy.
Staying Safe in Oslo
While Oslo is super safe, no matter where you are traveling, you NEED to have great travel insurance. We have personally tested TONS of travel insurance companies, and World Nomads is our favorite (and most affordable!).
Fill out the form below to get a quote so you can have a stress-free time traveling around Norway!
Visit the Arctic Cathedral
Cruise around the Fjords
Visit the World's Northernmost Botanical Garden
Tromsø is renowned for being a spectacular place to view the Northern lights. It is a city in Northern Norway that is above the Arctic Circle that will take about 21 hours to reach by car, or just take a quick two-hour flight. Tromsø is known for its famous Arctic Cathedral which was built in 1965, a stunning glass church that brightens the Tromsø skyline!
Take a cruise of the fjords and spot puffins, whales, and dolphins from the water or take a Northern Lights tour. You might even catch sight of reindeer on the shoreline! On the cruise, you will stay snuggled inside the warm cabin or you can wear insulated body suits to stay on the deck.
Tromsø is also home to the world's northernmost botanical garden. Quite a gorgeous garden to take a stroll through!
Sample fresh peaches and tour the orchards
Visit Hardangervidda
Tour the Simadal Fjord and see the waterfalls
Eidfjord is a small village situated along the second biggest fjord in Norway. Surprisingly, it is known for its beautiful orchards. Eidfjord is actually called the Fruit Garden of Norway. Expect to see flowering apple, peach, pear, and cherry trees!
Eidfjord is just a quick trip away from Hardangervidda, which is the biggest high mountain plateau in all of Europe. In this National park, you will see wild reindeer and giant waterfalls.
It's also worthwhile to take a tour out of Eidfjord Harbor towards Simadal Fjord. On this water cruise, you'll spot seals and a lot of seabirds. You will also pass by a waterfall that will almost fall directly onto the boat!
Why are you visiting Oslo? Find out where to stay in Oslo based on what you want to do there!
#10 – Tønsberg
Great day trip for couples!
See the world-famous Oseberg ship
Walk around the Mount Slottsfjell fortress
Visit the next door island's communities: Nøtterøy and Tjøm
Tønsberg is Norway's oldest city. The famous Oseberg Viking ship was found in Tønsberg in 1904, but a full-scale replica is on display in the harbor. It's quite the majestic ship to behold!
Additionally, Tønsberg has the largest ruin site in Scandinavia, Mount Slottsfjell. When you visit Mount Slottsfjell you'll see the stunning 13th-century fortress and tower, as well as the interesting Slottsfjel Museum. In the summer there is a popular international musical festival there called Slottsfjellfestivalen.
Just a stone's throw away from Tønsberg sits the small island communities of Nøtterøy and Tjøme. You can stay on the islands themselves if you want to turn your day trip into an overnight excursion!
#11 – Drøbak
Perfect for Seafood Lovers!
Shop at the Christmas Market
Visit the Lutefisk Museum
Sample Shrimp in the Harbor
Drøbak is less than an hour bus ride from Oslo. You can also reach Drøbak by boat, which is actually a cheaper way to reach Drøbak. The 1.5-hour boat ride will offer great sightseeing opportunities along the ride!
Drøbak is also known as "Christmas Town" and has a stellar Christmas Market each year. You can find anything and everything at this market!
The Lutefisk Museum is the only one of its kind in the world! That's not surprising though, as it's a museum that features one of Norway's most traditional dishes. Lutefisk is made from stock fish of cod, soaked in an alkaline solution and then steamed. Delicious or not? Visit the museum and then head over to a local restaurant to try it!
If Lutefisk isn't your thing, you can always sample fresh shrimp in the harbor. The catch of the day is sure to be scrumptious.
#12 – Henie Onstad Kunstsenter Art Center
Recommended day trip for art lovers
Walk around the sculpture park
Check out the contemporary and modern art exhibits
Catch a concert or theatrical production
The Henie Onstad Kunstsenter is an incredible art museum located in Oslo. It's just 15 minutes outside of the city center and is a must-do for every art lover out there! This museum showcases modern and contemporary art, with six or seven big exhibitions a year. There is also a wonderful sculpture park outside of the museum to peruse.
Along with the featuring leading contemporary local and international artists, the Henie Onstad Kunstsenter also has a substantial collection from renowned artists from Matisse to Picasso.
The museum is also a hub for other art mediums past the paintbrush and palette. Lots of music concerts and theatrical performances are held on-site throughout the year, so when you plan your visit make sure you check out their schedule of events.
#13 – Ytre Hvaler National Park
Snorkel to see the coral reefs and kelp forests
Kayak to explore the coastal landscape
Go fishing
Ytre Hvaler National Park is quite easy to reach as it is just under a two-hour drive from Oslo. Ytre Hvaler is known for its rich underwater ecosystem full of flourishing coral and kelp. When you think of Norway, you probably don't think of snorkeling. But in the summertime, grab a mask and fins and take a peek at the underwater world! Interestingly, there are over 50 submarine wrecks to try to find!
Take in the beautiful Ytre Hvaler coastline by kayak. It's a great way to explore the park and to get to take in a new perspective of the unique coastal woodland that has been crafted over the millennia by wind, waves, and ice.
If you are looking for a more relaxing afternoon, pass the time with a fishing pole in hand. If you just don't think a day trip is enough, you can rent a cabin or you can go camping!
#14 – Færder National Park, Vestfold
Plan a canoe trip
Visit the "Worlds End"
Relax on the shoreline and go fishing
Færder National Park is located in Vestfold, which is just over an hour and a half by car from Oslo. The Færder National Park is mostly a marine park that has some small islands to visit and there's plenty of activities to do off the coastline!
It's always a fun idea to take a more active role in your time on the water, isn't it?. Instead of sitting passively in the cabin of a boat, why not pick up a paddle and canoe down the coast! Swimming is also a popular activity and so are water sports.
The "Worlds End," also called the Verdens Ende, is located at the southernmost tip of the island of Tjøme in Færder National Park. It is a gorgeous spot to visit as it offers panoramic views of the Skagerrak.
If you feel like really basking in the scenic landscape, grab a fishing pole and sit by the water's edge. There are no fishing fees in Norway, so enjoy catching a cod or two!
#15 – Ekeberg
See the ancient petroglyphs
Stroll through the sculpture park
Visit the Ekeberg Park and former Nautical College
Ekeberg is just a hop, skip, and a jump away from Oslo. It's just 2 miles southeast of the city center. It's a nice walk if you're in the mood for putting on your walking shoes or if not, just hop on a local bus.
Ekeberg is home to incredible 5,000-year-old rock carvings. These petroglyphs feature 13 figures, which are mostly elks and one solitary human body. These petroglyphs are incredible pieces of ancient history to catch a glimpse of!
The Ekeberg Park has a handful of outdoor art sculptures that you can spot on your walk through the tree-studded paths. You can expect to see works of art from famous international artists like Salvador Dalí! The park also gives a great view of the Oslo Harbor and Oslofjord. Don't miss out on the picture-perfect views.
#16 – Lake Mjøsa
Hook a trout and go fishing
Enjoy a Boat Ride
Alpine Ski in the Winter
Hop on a train from Oslo and within a quick hour you'll find yourself at the largest lake in Norway, Lake Mjøsa. Curiously, it is also one of the deepest lakes in all of Europe.
Lake Mjøsa is home to over 20 species of fish, which makes fishing one of the most popular activities. It's fairly common for visitors to hook a large trout. How big? We're talking around 10 kilos!
As the lake is so deep, it stays fairly cold year round. It is not recommended to go swimming there or to do water sports there, as the depth adds a danger element to the mix. So if you want to venture out into the lake, do it by boat! To the North of Lake Mjosa is wonderful hiking trails and even alpine skiing in the wintertime. There are also all different winter activities and sports to enjoy in the winter too!
#17 – TusenFryd Family Park
Recommended day trip for families
Ride the Roller Coasters
Get spooked in the 5D Haunted House
Get your splash on at the BadeFryd water park
The TusenFryd Family Park is just a brief 20-minute drive south of Oslo. There is also a convenient bus that can take you there if you're not traveling with a car. The TusenFryd Family Park is renowned for its huge roller coasters and 5D haunted houses. Did you think 4D was cool, well get ready for 5D!
Definitely ride the roller coasters if you're up for the giant ups, downs, and all around! If you're not in the mood for roller coaster mania, try out the other fun rides like SuperSplash, SpaceShot, ThunderCoaster, SpeedMonster and SpinSpider. There are over twenty rides to enjoy.
Nearby to the TusenFryd is the BadeFryd water park which is the perfect place to cool off in the summer heat! There are big water slides and lots of fun water rides.

If you are traveling you should ALWAYS have emergency cash hidden on you! Security belts are great because they are affordable and can fit a ton of stuff in them (great for peace of mind!). Check out our favorite travel belt!
#18 – Geiranger
Visit the Seven Sisters Waterfall
Geirangerfjord
Flydalsjuvet
Geiranger is about a six-hour car ride from Oslo. The Seven Sisters waterfall has seven different streams that all fall down from up high, as high as 250 meters! It is truly one of the most incredible waterfalls in all of Norway to visit.
Geirangerfjord is oftentimes called the "jewel in the crown" of the fjords of Norway. It is known for having almost fairytale landscape and for inducing an atmosphere of wonder and awe. The 20-kilometer section of the fjord between Hellesylt and Geiranger is in the shape of an "S", and that "definitely stands for stunning!
Visit Flydalsjuvet to snag an impressive view of Geiranger and Geirangerfjorden. Flydalsjuvet is very easy to reach from the road, which makes it even better as you don't have to trek too far to reach it. There are two different viewpoints to survey the landscape from in Flydalsjuvet, an upper and lower plateau, with a gangway running through it.
Bicycle across the islands
Sea kayaking
Nature Cruise Safari
Lofoten is in Northern tip of Norway, so it's best to take a quick 3-hour plane ride as a car trip could clock in around 22 hours. Lofoten is renowned for its gorgeous scenery with lots of steep mountains and charming, colorful buildings. Lofoten has bicycle routes covering the islands, so it couldn't be more convenient to hop on a bicycle and take the city by storm!
Lofoten is the perfect place for sea kayaking. You can cruise the Trollfjord, and all around the Skrova Island. What makes sea kayaking in Lofoten even better is that there are plenty of wildlife to observe from the water. You'll likely see birds, seals, porpoises, and even whales!
If you'd rather not explore with a paddle in hand, a sea cruise is a nice and comfortable way to check out the islands. Relax and watch the Trollfjord landscape unfold and keep your eyes out for the sea and land creatures too.
#20 – Jostedal Glacier
Recommended day trip for hiking enthusiasts
See the glaciers
Hiking
Kayak the glacier lakes
The Jostedal Glacier is about a 10-hour bus ride from Oslo. 10 hours is nothing to spend in a car or bus when we're talking about visiting the biggest glacier in continental Europe!
The Jostedal Glacier is part of the Jostedalsbreen National Park which also has many other glaciers, both big and small, inside the park as well. What is also incredible is that the Jostedal Glacier divides two of the longest fjords in the world, the Sognefjord and the Nordfjord.
Most of the national park has to be visited on foot, as the landscape is relatively untouched. Definitely a perfect place for hiking! If you'd rather check out the glacial lakes for by kayaking, you can kayak in early summer through autumn when it isn't frozen.
#21 – Molde
Take in the view of 222 mountains
Visit the Romsdal Museum
Go for a scenic drive
Molde is about 7 hours by car from Oslo. It is a fairly busy town, despite the fact that it has only 24,000 inhabitants. Molde is known as the "Town of Roses," and has a famous International Jazz Festival and International Literature Festival each year. The most stunning view is the view of 222 mountain peaks at the Molde Panorama. Take in this incredible sight by a nice hike up the Varden trail, or you can always just drive a car up the mountain if you're feeling tired!
The Romsdal Museum is a fascinating and free museum that is made up of several different buildings that each signify a different era in the history of Norway. You can also catch a show of traditional Norweigan dances and fiddle music playing!
Sit back and enjoy a drive through the Romsdal mountains. Although this drive is not for the faint hearted as it's full of hairpin curves and mountain cliffs, it's worth it for the breath-taking views!
Conclusion to the Best Day Trips from Oslo
The capital of Norway offers travelers many exciting activity options, from lovely museums to scenic streets to stroll down. In general, people say that 3 days in Oslo is more than enough, so if you're in Norway for a bit more time and you're hungry for more Norwegian delights I hope that this article proved to be insightful and informative! From Bergen to Bygdøy, Norway has a lot more to offer than just Oslo!
***Disclaimer*** Some of the links in this post are affiliate links. This means that if you book your accommodation through the site, One Weird Globe will earn a small commission at no extra cost to you. Your support helps me keep the site going :)
Latest posts by Lily Allen-Duenas
(see all)