Prague is a vibrant and ethereal city; a true modern fairy tale. Famous for its charming architecture, historic castle, magical cathedrals and majestic bridges, it's no wonder that this enchanting city is one of the most popular travel destinations in Central Europe.
But, the magic doesn't stop in Prague! Within a short distance of the city centre are a myriad of villages, castles, attractions and natural paradises just waiting to be explored. Which is why we wrote this insider's guide to the 18 best day trips from Prague.
Put together by our expert travel writers, this guide will help you find a day trip that's perfect for you. Whether you're a history buff, a culture vulture, or a family with kids, there's something for travelers of all ages and styles on this list.
Let's get to it. Here are the 18 best day trip from Prague.
Editor's note – Need a budget-friendly place to stay? Check out our 21 best hostels in Prague!
Quick Answer: Best Day Trips from Prague
Best Places to Stay in Prague
With its charming old town and winding streets Prague has become a popular weekend break destination for many in Europe. If you want to spend some time outside of the city on day trip, you'll most likely want to base yourself close enough to public transport so the trips are easy, but close enough to the action so you can soak up the authentic atmosphere.
• Best Hostel in Prague •
Incredible historical building
This top hostel in Prague is one of the most beautiful we have ever seen. Set inside a 17th century building the whole place has been delicately designed to retain traditional features. Dorm rooms are spacious and airy whilst private rooms are mind blowingly amazing. All that and only a 10 minute walk to a metro and Prague castle. You just have to check this place out.
• Best Budget Hotel in Prague •
Budget friendly, the Residence Milada has a lot to offer the humble shoestring traveller. This is the kind of place that will fill your instagram feed with pictures of its parquet floors, high ceilings and leafy neo-renaissance facade. Choose from simple rooms and family suites. The surrounding area of Letna is busy with shops, cool cafes and beer garden to hang out in and good transport links.
• Best Luxury Hotel in Prague •
Totally stunning city views
Deluxe is probably the best way to describe this style of this hotel. Think orange spa, grand four poster beds and gleaming chandeliers. This is a luxury hotel for those of you who want to spend time unwinding in the city and enjoying some amazing city views. The location in the heart of Mala Strana makes it easy for day trips from the city.
Traveling as a solo traveler? Check out our best hostels for solo travelers in Prague.
#1 – Best Day Trip from

Prague – Brno
Day Trips from Prague by Train
Enjoy all the benefits of Prague without the throngs of tourists by taking a relaxing and interesting day trip to Brno.
The second largest city in the Czech Republic, Brno is the largest city in the Moravian region. Founded nearly 1,000 years ago, Brno is home to a number of Moravian institutions and organizations that keep this region's rich history and culture alive.
The city centre of Brno is a feast for the eyes. This area of the city is filled with historic buildings, ancient churches, opulent fountains and charming streets and alleys. It's the perfect place to spend an afternoon exploring.
Pop over to Moravian square, the largest square in the city, and see the immense and iconic Church of St. James. The largest gothic church in Brno, the Church of St. James sits atop the Brno Ossuary, the second largest ossuary in all of Europe.
Whether you're a culture vulture or a history buff, there's something for everyone in Brno, Czech Republic.
The Best Travel Backpack EVER MADE!?!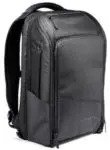 We are obsessed with backpacks – we've tried them all! And our favourite carry on backpack in the WORLD is the Nomatic Travel Backpack. This backpack has revolutionized the backpack industry and will change the way you travel forever :) Check it out here!
Step back in time and enjoy a fairy tale day in Český Krumlov. Full of baroque buildings, colourful cafes, a charming castle and an old town square, you won't find a better day trip from Prague than Český Krumlov.
Český Krumlov's most notable attraction is the Český Krumlov State Castle and Chateau. Home to museums, theatres, lush gardens and gothic cellars, this complex is free to visit and the perfect place to start your day. Pack a picnic lunch which you can enjoy in the Chateau Gardens surrounded by beautiful flowers, a quaint duck pond, and gnarly, twisted trees.
After lunch, head into the city centre and simply lose yourself in the crooked and winding alleyways. There's no better way to experience the magic of this charming Czech city than by wandering between the buildings and along the cobbled streets.
Český Krumlov is one of the easiest towns to access from Prague, with buses and trains running throughout the day. It's a very popular destination with tourists. In the high season, be prepared for packed streets and long lines when visitors outnumber the locals.
Get more bang for your buck by packing in three UNESCO World Heritage Sites into one outstanding day trip from Prague. The Bohemian-Moravian Highlands are home to Třebíč, Zdar and Telč, three towns where the architecture is stunning, the history is rich and culture can be found around every turn.
Telč is a small and quiet town. It's one of the best-preserved examples of a Bohemian and Moravian Renaissance city with its large town square and colourful architecture. One of the prettiest towns in the Czech Republic, Telč makes for a great stop for a few photos or a stroll on your day trip from Prague to the Highlands.
Next up is Třebíč. A short drive down from Telč, Třebíč is where you'll find one of the most well-preserved Jewish areas in Europe. The town's layout illustrates how interconnected the lives of the Jewish and Christian societies were until the tragic holocaust of the 1930s/40s. One of the city's most famous sites is the Rear Synagogue, which has been restored following the war.
End your day with a stop in Zdar, a small village that contains a pilgrimage church. The Pilgrimage Church of St. John of Nepomuk at Zelena Hora is located on a hill just outside of town. Make the short climb to the top and view one of the most important works of architect, Jan Santini.
For a breath of fresh air, head outside of the city to the stunning Bohemian Switzerland National Park. Located nearly two hours northwest of the city, Bohemian Switzerland National Park encompasses nearly 80 square kilometres of gorgeous scenery, soaring sandstone cliffs, verdant nature, giant rock formations and great hiking.
One of the highlights of Bohemian Switzerland National Park is the Pravcicka Brana, or Pravcicka Gate, the largest sandstone arch in Europe. Snap pics of the arch itself and then turn around for unbelievable views of the valley below.
For hikers and outdoor enthusiasts, this is a day trip from Prague you won't want to miss.
Vienna is one of the most beautiful and grand cities in Europe. It's the cultural, economic, historic and political centre of Austria. Adventurous travelers looking to add a few more miles to their passports will be happy to learn that you can take a day trip from Prague to Vienna with relative ease.
Trains run between these two cosmopolitan capitals frequently throughout the day. The journey takes upwards of four hours each way, but if you're up for a long day of adventure, a day trip to Vienna is the perfect way to see this cultural giant.
Dresden is a city with a rich and diverse history. Located in the German Federal State of Saxony, this beautiful and charming city is easily accessed from Prague via train.
Dresden's historic centre is compact, walkable and full of interesting attractions and landmarks. Nearly 75% of the city was destroyed during the war. Today, many of the landmarks have been restored to their former glory and still ooze historic charm.
Dresden's most famous landmark is Frauenkirche, with its grand dome. Not only is the church itself a sight to behold, but climb to the top of the tower and take in stunning views of the city below.
#7 – Wrocław, Poland
Looking to check more countries off your list? Why not pop over to Poland!
Wrocław is the largest city in the west of Poland. Home to one of the largest market squares in Europe, this town is home to colourful buildings, charming architecture, a rich history, and a myriad of sneaky gnomes hanging about.
Located under five hours from Prague, it's possible to visit this Polish city as a day trip from Prague. Your early morning departure won't seem so bad once you find yourself enveloped in this gorgeous city!
Staying Safe in Prague
While Prague is super safe, no matter where you are traveling, you NEED to have great travel insurance. We have personally tested TONS of travel insurance companies, and World Nomads is our favorite (and most affordable!).
Fill out the form below to get a quote so you can have a stress-free time traveling around Czech Republic!
Romantic Day Trips from Prague for Couples
Escape the hustle and bustle of Prague for paradise. Located north of the city in North Bohemia is Český ráj, a protected landscape area that is home to stunning natural scenery. A great destination for hiking, biking and outdoor enthusiasts, a day trip from Prague to Český ráj is a must for adventurous couples.
Bohemian Paradise cover more than 150 square kilometres. It's one of the most beautiful places in the Czech Republic thanks to its diverse landscape and breathtaking views.
Shutterbugs will want to have their cameras at the ready as they pass through this pristine nature reserve. Packed with notable ruins, impressive castles, interesting rock formations, and panoramic views, incredible beauty awaits you around every curve!
#9 – Olomouc
Olomouc is a small student town located in the province of Moravia. The sixth largest city in the Czech Republic, it has a picturesque Old Town and charming streets, making it a fantastic destination for a day trip from Prague.
Just over two and a half hours by train from the capital, Olomouc is a compact yet very appealing town. It has many beautiful historic sites to be seen and is best explored on foot.
Start your day by visiting the Old Town. Here you'll find a wealth of historic sights to see, from the enormous Town Hall to the Holy Trinity Column, which is the largest column in Europe.
Olomouc is also home to an Astronomical clock. Often compared to it's more famous cousin in Prague, the Astronomical clock in Olomouc dates back to the 15th century and features a unique design and decorations.
End your day trip to Olomouc by visiting one of the town's fantastic beer gardens or cosying up in an underground tea house.
Price anxiety? We get it too, so we made an article for the best budget hostels in Prague!
Karlovy Vary is a beautiful spa town in Bohemia, in the western Czech Republic. Also known as Carlsbad, Karlovy Vary is famous throughout Europe for its hot springs, thermal baths, colourful architecture and the stunning natural landscapes that surround it.
Couples looking for a romantic break from the busy city capital should look no further than Karlovy Vary. At just over three hours from Prague, the trip to this picturesque Central European city might be long, but it's more than worth it!
Spend a day wandering the cobbled streets of this stunning town. Outdoor enthusiasts will love exploring the hills outside the city which are rich with lush nature and well-marked hiking trails. Before heading home, soothe your muscles in one of the town's many spas for a truly relaxing and luxurious day trip from Prague.
For beer lovers, there's no better day trip from Prague then Plzen. The fourth largest town in the Czech Republic, Plzen is best known as the home and birthplace of the Pilsener – a light and refreshing pale ale beer.
One of the highlights of Plzen is the Pilsner Urquell Brewery. Built in 1842, this historic brewery will delight and fascinating everyone from history buffs to beer fans. The brewery offers tours daily that will teach you the history of this storied beer, and will give you the opportunity to sample this thirst quenching and delicious beverage.
Located just over an hour north of Prague, getting to Plsen couldn't be easier. Trains depart regularly throughout the day from Prague's main train stations and drop you off just five minutes from Plzen centre.
#12 – Poděbrady
Poděbrady is one of the most famous spa towns in the Czech Republic. A short 50-minute train ride northeast of the capital, Poděbrady is a small and pleasant town where rest and relaxation are the number one goal.
Famous for its hot springs and harmonious atmosphere, Poděbrady is the perfect day trip from Prague for couples looking to recharge during their travels. Whether you opt for a walk in nature or a soothing spa service, you won't regret this short day trip.
If you're looking for a break from the crowds and the chaos, a day trip from Prague to České Budějovice is perfect for you!
Located in South Bohemia, České Budějovice is a city that brims with history and culture just waiting to be explored. At the centre of the city is the immense Přemysl Otakar II Square. Full of colour and character, this is where you'll find many of the city's most notable landmarks, including the Town Hall, St. Nicholas' Cathedral, Samson's Fountain and the 72-meter tall Black Tower.
České Budějovice is also the home of Pivovar Budějovický Budvar, the home of "Budvar" beer. Tours of the brewery can be arranged for a nominal fee and give visitors a behind-the-scenes look at how one of their favourite beverages is made, and have a sample or two at the end.
P.S. – Save a bit of cash in Czech Republic with our EPIC guide to the most AMAZING places to visit and things to see in Czech Republic!
Best Day Trips from Prague with Kids
Kutná Hora is a small town just over an hours journey from Prague. A medieval silver mining town, Kutná Hora was once the second largest city in the Czech Republic. Today, approximately 21,000 people call this Central Bohemian town home.
Sedlec Ossuary is by far the most famous attraction in Kutná Hora. Better known as the "Bone Church," this small Roman Catholic cathedral is decorated with the bones of approximately 40,000 people.
Even the fixtures, including a massive chandelier and a crucifix style arrangement near the main altar, have been created using human bones. Although macabre, the bone church is an unusual and interesting sight that will peak the interest of travelers of all ages.

If you are traveling you should ALWAYS have emergency cash hidden on you! Security belts are great because they are affordable and can fit a ton of stuff in them (great for peace of mind!). Check out our favorite travel belt!
Spend a day swimming, splashing, laughing and playing at Aquapalace Prague. Located in the city of Čestlice, Aquapalace is a short one-hour metro ride from the centre of Prague.
Aquapalace Prague is the largest water park in Central Europe. It has eight water slides, a 450 m long water river, a diving cliff, artificial waves, and indoor and outdoor pools.
While your kids are having the time of their lives in the water park, adults can pop over to Sauna World to enjoy a wide variety of wellness services, including 14 heating rooms, Roman baths, and Finnish and outdoor saunas.
If you are traveling to Prague, you gotta check out our article on Prague's coolest neighborhoods!
A day trip from Prague to Terezin Concentration Camp is a sombre, sorrowful and educational excursion for families.
Situated an hour outside of the Czech capital city, Terezin Concentration Camp is a chilling reminder of the Nazi occupation of World War II. Built on the site of an 18th-century military camp, Terezin Concentration Camp was where the Nazi regime imprisoned hundreds of thousands of Jews throughout the war.
This day trip is best experienced with a knowledgeable guide, who will share with you the realities, history and impacts of the Second World War in Europe. You'll explore the sites of the Jewish Ghetto and the town school, and visit the monument to the tens of thousands of Jews who lost their lives there.
Although technically part of Prague, your family will love a day trip to Prague ZOO. Located in the Troja district in the north part of the city, getting to Prague is relatively quick and painless. Simply hop on the metro and in no time you'll be wandering the paths and spotting your favorite animals.
Covering 140 acres of land, Prague ZOO is home to more than 4,200 animals from approximately 650 species. Here, you can see everything from polar bears and fur seals to lions, tigers, gorillas and more!
Kids of all ages will love getting to know their favourite animals and seeing them up close and personal!
Located three hours south of Prague is Konopiště Castle. The most notable attraction in the small town of Benešov, Konopiště Castle is famous for being the residence of Archduke Franz Ferdinand.
Built in the late-13th century, the castle was purchased by the Archduke in 1887 and was used for several decades as his personal hunting lodge and grounds. Following the Archduke's assassination and World War I, the castle was turned into a museum which showcases information and artefacts from the Austro-Hungarian empire.
Today, the castle is home to the largest collection of mounted animals in Europe. As you browse the castle halls, take note of the busts of wild boar, birds of prey and antlers that are on display.
Outside, visitors can explore the grounds and see the two live bears and myriad of peafowl that call the castle's moat and beautifully manicured gardens home.
Conclusion to the Best Day Trips from Prague
The Czech Republic is a country rich in history, culture and natural beauty. Outside of the capital, you'll find enchanting castles, magical villages, exciting attractions and breathtaking nature. No matter your age or interest, there's truly something for everyone!
Thanks to Prague's central location, getting around the countryside (and beyond) couldn't be easier. With regular, fast and efficient trains and buses, you'll never have to worry about getting from one place to the next.
Whether you're a solo traveler, a couple on your honeymoon, or an adventurous family with kids, the villages and countryside surrounding Prague are packed with interesting, awe-inspiring, emotional and educational attractions to see and experience. If you're aftger accommodation and looking to rage in Prague, our kickass list of the 11 best party hostels in Prague will show you everything you need to know to get your drink on!
So what are you waiting for? It's time to explore Prague – and beyond!
Have we missed anything? Let us know in the comments below!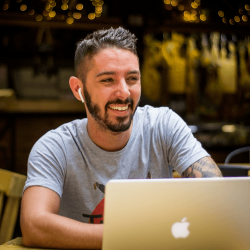 Latest posts by Aaron Radcliffe
(see all)