The Czech capital, Prague, is a popular tourist destination thanks to its mesmerising architecture and vast beer scene. At times, walking through the city can feel like being in a fairytale!
Due to the sheer size of the city, figuring out where to stay can be difficult. Some areas are a little more hidden, whilst others can be quite hilly and difficult to get around.
That's where we come in! We have created this guide of the seven best areas in Prague to help you figure out where to stay during your visit to the city. Whether you want historic sights, great nightlife or a quiet suburb for a family trip, we have you covered.
So let's get started!
Quick Tips – Where to Stay in Prague
Where to Stay in Prague
Looking for a specific place to stay? These are our highest recommendations for places to stay in Prague
With the sun coming in from the skylights into this elegant and minimalist BnB, you will be giving yourself the 5-star treatment when booking into this apartment! With its boutique design and a location right in the old town, you couldn't ask for a better place to stay!<
This designer accommodation wins the title of best hostel hands down! Offering both dorms and privates, it has an incredible social atmosphere that is perfect for meeting other guests to enjoy your travels with. The rain showers and freshly cooked breakfasts will add a touch of luxury to your stay.
Best Budget Hotel in Prague
If you are interested in history, Palac U Kocku is the best budget hotel in the city. It is housed within a protected building designed in the Baroque style. They also have great guest facilities, including free parking and a large buffet breakfast every morning. Its location in the heart of the Old Town is unbeatable!
Best Luxury Hotel in Prague
Located next to the castle, Hotel Savoy is in a fairly peaceful area and comes with soundproofed rooms to give you the best night sleep possible in the city! The on-site wellness centre is crammed with great holistic therapies and a well-equipped fitness suite. The rooms are elegantly designed with traditional furniture.
Prague 7 Best Neighborhoods to Stay in
Let's take a look, in more detail, at the five best neighbourhoods in Prague. Each caters to different interests, so be sure to pick the neighbourhood that's right for you.
Neighborhood #1 – Old Town
 Best neighbourhood in Prague for your first time!
COOLEST thing to do in Old Town – climb to the top of the Old Town Hall and marvel at the gorgeous panorama of the city
BEST place to visit in Old Town – visit the Charles Bridge and enjoy the medieval style architecture along the way
Prague's Old Town is often the first stop for any visitors to the city! This is where you will get the postcard perfect views of town squares, cobbled streets and ancient architecture. The area simply oozes tradition and charm. If your main interest in visiting Prague is its history, the Old Town is really the only place to stay.
Aside from the historic appeal, the Old Town also features some of the city's best-known bars where you can try out the famous Czech beer! Josefov, formerly the Jewish Quarter, is also an important area within the Old Town where you can learn about the pogroms and the impact of WWII on the city. If you are staying a few days in Prague – this is your place!
More Awesome Things to do and see in Old Town
The Golden Tiger Pub is a popular local haunt and a great place to dive into local drinking culture – just be aware that smoking is allowed

If you want something a little artsier, Duende Cafe Bar is a great place to grab a drink at very good prices

The Astronomical Clock is a popular tourist attraction that has a small show every hour – a bit touristy, but worth a quick visit

The Old Town Square combines all of the architectural histories prevalent in the area, and each building has its own story to tell

La Dégustation Bohême Bourgeoise is often named the best restaurant in Prague – the food is great, but it is best saved for those looking to splurge
Best Air BnB in Old Town
With its artsy design and a location putting you right in the heart of the historic district of Prague, you will be just minutes away from all the best sights of the city! Complete with spacious rooms and a boutique atmosphere, you will feel right at home!
Best Hostel Old Town
This family run hostel is located right in the heart of the Old Town, a mere two minute walk away from Old Town Square! Breakfast is provided, as well as daily room service. The reception staff are very knowledgeable about the city and can advise you on the best locations across Prague.
Best Budget Hotel in Old Town
Set within a historic Baroque House, this hotel takes you right back to Old Prague and provides a very traditional experience! It is right next to the Old Town Square – perfect for those staying for a short visit. A buffet breakfast with hot and cold food is provided every morning, and free parking is available.
View on Booking.com    View on HotelsCombined
Best Luxury Hotel in Old Town
This luxurious five-star hotel features magnificent views across the rooftops of Prague's Old Town! Rooms are beautifully decorated and come with luxury bathtubs, as well as showers. The complimentary breakfast has vegetarian, vegan and gluten free options, and they also provide free parking for all guests.
View on Booking.com    View on HotelsCombined
P.S. – Save a bit of cash in Prague with our EPIC guide to the best hostels in Prague!
Neighborhood #2 – New Town
 Where to stay in Prague close to everything!
COOLEST thing to do in New Town – have a meal at Jidelna Svetozor, a soviet era restaurant that is more about the experience than the food
BEST place to visit in New Town – Wenceslas Square is the main hub of the area, with numerous bars, restaurants and casinos on offer
Despite the name, New Town actually dates back to 1348, meaning it is also packed with interesting historical attractions! Despite this, it does still have more of a modern feel and is perfect for those looking for Soviet era attractions such as Jidelna Svetozor, where you can experience what restaurants were like during Communist times.
The area centres around Wenceslas Square, which is often regarded as the centre of the entire city thanks to its wide array of entertainment and dining facilities! Many of the public transport stations are based here, keeping you well connected with the rest of the city and even further beyond in Central Europe.
More Awesome Things to do and see in New Town
Every Saturday, a farmers market lines the riverfront of the New Town where you can sample some of the city's modern cuisine

Getting sick of beer? Try some cocktails instead at Funky Bee, which has an innovative menu and surprisingly cheap prices

Need to unwind after a long day of exploring? Cat Café Prague does what it says on the tin – enjoy a coffee and cuddle some cats!

Architecture fans need to head to the Dancing House, designed by postmodernist architect Frank Gehry

The National Museum is split into two areas – the old museum has varied exhibits, whilst the new museum depicts the communist history of the Czech Republic
Best Air BnB in New Town
This is one historic BnB you will not want to miss! Bringing together vintage charm and modern comfort, you will have a stay unlike any other! With its very own balcony and a location near all the best bars and restaurants, you will be staying in the heart of Prague!
Best Hostel New Town
Sophie's Hostel has a welcoming atmosphere and clean appearance thanks to the minimalist design! They offer both dorms and privates, and there is a large café and bar on-site where you can mingle with other guests. Bathrooms come with rain showers, adding a little touch of luxury to your stay.
Best Budget Hotel in New Town
This family-run hotel features creative design and art on every wall! Rooms are well equipped with modern conveniences, giving you the ultimate in comfort. Free high-speed WiFi is available throughout the property. There are also some free parking options nearby, and it is located close to a major tram stop.
View on Booking.com    View on HotelsCombined
Best Luxury Hotel in New Town
La Ballerina Hotel is elegantly decorated with classic furniture and luxury fixtures and fittings! Guests at this five-star hotel are given access to the spa and wellness centre at their sister hotel nearby, and a large buffet breakfast is provided every morning. Rooms are fully air conditioned and have coffee making equipment.
View on Booking.com    View on HotelsCombined
The Best Travel Backpack EVER MADE!?!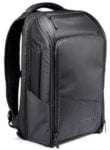 We are obsessed with backpacks – we've tried them all! And our favourite carry on backpack in the WORLD is the Nomatic Travel Backpack. This backpack has revolutionized the backpack industry and will change the way you travel forever :) Check it out here!
Neighborhood #3 – Zizkov
 Where to stay in Prague for nightlife!
COOLEST thing to do in Zizkov – relax in Riegrovy Sady, the local park where you can watch the sunset over Prague Castle
BEST place to visit in Zizkov – admire the quirky statues climbing up the side of the TV Tower, and then head up to the top for views across Prague
A lot of the bars and nightclubs in Old Town, whilst more popular, are very touristy. Whilst they are touristy for a reason, we suggest Zizkov as an alternative nightlife area if you want a more local experience in some of the wildest bars in town. Zizkov is regarded is the area with the most bars per person in Europe!
Beyond the nightlife, Zizkov is mostly a residential area however still has its charms during the day. The restaurants and cafés serve typical Czech cuisine and excellent coffee! It has a somewhat alternative atmosphere, making it the ideal stomping ground for creatives visiting the city.
More Awesome Things to do and see in Zizkov
If you want to sample the best in craft beer in Prague, head to Beer Geek where they have 32 different draft beers to offer

Kino Aero is a quirky cinema offering independent movies in multiple languages – they also have a great bar where you can discuss the films with other viewers

Get the party started early at Pivo a Párek, who offer great beers and hot dogs throughout the day

A trip to a cemetery might seem a little morbid, but Olsany Cemetery has some intriguing art deco monuments to look at

The Church of Most Sacred Heart Our Lord features the largest clock in the Czech Republic and stunning interior architecture
Best Air BnB in Zizkov
With a skylight letting in sun to fill the spacious and stylish rooms, you will never be wanting to check out of this boutique BnB! Other than its stunning minimalist design, this stay will have you within a stone's throw of some of the best bars and restaurants!
Best Hostel Zizkov
Hostel One Prague aim to give their guests the best hostel experience possible! They have fantastic communal spaces and social events where you can meet other guests, or simply unwind after a day of exploring. They have free WiFi throughout the hostel, and regular communal dinners at low prices.
Best Budget Hotel in Zizkov
This basic hotel has excellent prices, and being based in one of the cheapest neighborhoods in Prague is perfect for those on a budget! Rooms are decorated with hardwood floors and modern conveniences, maximising your comfort during your stay. The on-site bar serves a continental breakfast every day.
View on Booking.com    View on HotelsCombined
Best Luxury Hotel in Zizkov
This is undoubtedly Prague's most exclusive hotel! As the name suggests, there is only one room available – and if you are lucky enough to be able to book it, we suggest you absolutely must. It is located within the TV Tower, giving you unbeatable views over the city every morning. A luxury hamper is provided upon arrival.
View on Booking.com    View on HotelsCombined
Check this out – these are the wildest and craziest party hostels in Prague!
Neighborhood #4 – Mala Strana
 Best neighbourhood in Prague for families!
COOLEST thing to do in Mala Strana – take a laid back tour of the city with Prague On Segway – perfect for families looking to get to know the area
BEST place to visit in Mala Strana – the John Lennon Graffiti Wall is a popular tourist attraction where you can scribble your name in homage to the late musician
Located just a short walk across the Charles Bridge from the Old Town, Mala Strana is perfect for families that want to be close to the main attractions whilst staying in a quieter part of the city! The area can only be described as picturesque, with winding cobbled streets and epic views across the river.
The calm atmosphere makes it the best place to unwind in the city, and the facilities available are excellent! The restaurants in the area are particularly family-friendly, offering a good mix of traditional and modern cuisine. Even the bars are friendlier, with many of them happy to accept families.
More Awesome Things to do and see in Mala Strana
U Modre Kachnicky is an excellent restaurant in the heart of the area where you can sample traditional duck dishes from Czechia

Smiricky Palace is a gorgeous building that once hosted the Smirice noble family, and is now a major tourist attraction

Discover the works of Franz Kafka at the museum dedicated to the German novelist who lived in the city

For great views across Mala Strana, the river and the Old Town, head up Petrin Hill – perfect for a family picnic

Though not a family friendly attraction, other visitors will enjoy the live jazz performances at U Maleho Glena as well as their excellent drinks
Best Air BnB in Mala Strana
If you are wanting a break from the white uniform apartments, this BnB will have you staying in a home decked out in antique furnishings and vintage charm. While still giving you all the comforts you need, this BnB will have you staying in a historic part of local history!
Best Hostel Mala Strana
As the name suggests, this hostel is located right next to the Charles Bridge – perfect for getting to all the main attractions within a short walk! They offer dorms and private rooms, as well as apartment style accommodation. They offer free movie nights and excellent social spaces for meeting other guests.
Best Budget Hotel in Mala Strana
This small but perfectly formed hotel is housed within a converted 19th-century building, adding to the traditional ambience of the interior! A large buffet breakfast is provided every morning, setting you up for the busy day ahead. A tram stop is located nearby, giving you quick access to the city centre.
View on Booking.com      View on HotelsCombined
Best Luxury Hotel in Mala Strana
This is the ultimate splurge option for families in Prague! Housed in a neo-Renaissance building, it features contemporary fittings within a traditional setting. Only a short walk from major attractions, it is ideal for exploring the city at an easy pace. There is a free spa area with fitness suite, and rooms are soundproofed.
View on Booking.com    View on HotelsCombined
Check this out! These are the coolest day trips from Prague, Czech Republic!
Neighborhood #5 – Holesovice
 Where to stay in Prague on a budget!
COOLEST thing to do in Holesovice – discover experimental arts and circus performances at Jatka 78
BEST place to visit in Holesovice – climb the hill in Letna Park where you can see the Prague Metronome, a symbolic replacement for the former Stalin statue
Located in the peninsula above the city centre, Holesovice is a large area encompassing many great attractions! Once the centre for industry in Prague, it has become a little bit of a hipster area with many of the converted warehouses now hosting art galleries, performance spaces and modern restaurants.
This alternative atmosphere results in Holesovice also being one of the cheapest neighborhoods in Prague! Backpackers, in particular, will love this combination of youth culture and low prices, and the easy access to the city centre means you still have plenty of room to explore the more well-known attractions.
More Awesome Things to do and see in Holesovice
Stromovka is the largest park in Prague with multiple facilities including skate parks, cafés and horse stables

Holesovice Market opens daily with multiple vendors offering souvenirs, clothing and food – great for those that enjoy haggling

DOX Centre for Contemporary Art houses locally significant works that provide commentary on contemporary issues

Want to party with the local youth crowd? Cross Club has an industrial feel, with cheap drinks and rotating dance music DJs

For a calmer drinking experience, there is a beer garden in Letna Park just beneath the Metronome with nice views across the river
Check this out! Prague has a great selection of ridiculously cheap hostels too!
Best Air BnB in Holesovice
Blending together old-world style and modern comfort, this artsy BnB will make your jaw drop with its unique design and one of a kind atmosphere! With its sunny rooms and cozy lounge, this is the perfect place to call it a day after exploring Prague!
Best Hostel Holesovice
Sir Toby's Hostel has a very friendly atmosphere and encourages socialisation between guests through various events! They host beer tastings, trivia nights and crepe making classes free of charge to guests throughout the week. The outdoor area also has a BBQ – perfect for visits during the summer.
Best Budget Hotel in Holesovice
This modern hotel is located a three-minute walk from Holesovice Metro Station, allowing you to explore the rest of the city with ease! Rooms are fully air-conditioned and are equipped with kitchenettes – perfect if you want to self cater. They also provide a complimentary breakfast every morning.
View on Booking.com    View on HotelsCombined
Best Luxury Hotel in Holesovice
There aren't any luxury hotels in Holesovice, however, Letná Apartments offer a great accommodation option for those looking to splurge! Rooms are fully equipped with modern kitchenettes and dishwashers, and free toiletries are provided to all guests. Each apartment comes with high-speed WiFi and a washing machine.
View on Booking.com    View on HotelsCombined
Editor's Note – If you are visiting Czech Republic, you HAVE to check out our article about some of the most AMAZING places to visit and things to see in Czech Republic!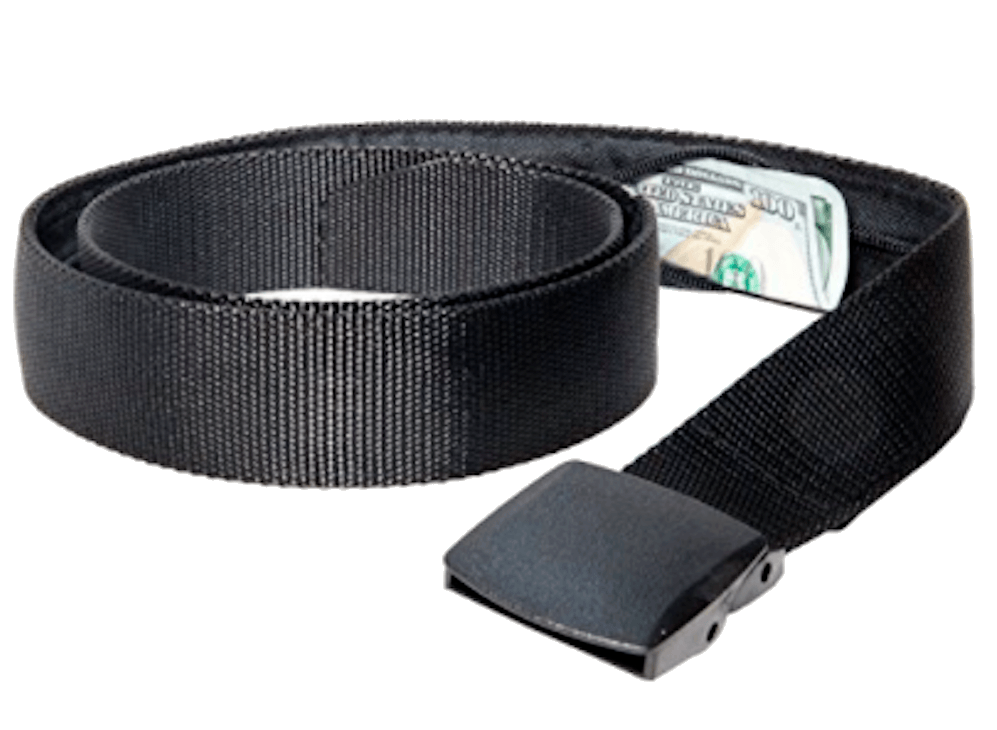 If you are traveling you should ALWAYS have emergency cash hidden on you! Security belts are great because they are affordable and can fit a ton of stuff in them (great for peace of mind!). Check out our favorite travel belt!
Neighborhood #6 – Hradcany
 Best neighbourhood in Prague for couples!
COOLEST thing to do in Hradcany – climb St Vitus Cathedral tower to take in the breathtaking views across Prague
BEST place to visit in Hradcany – it goes without saying that you should visit Prague Castle whilst in the area
Hradcany, which is Czech for castle, is the home of Prague Castle! This spectacular monument is so mesmerising that Mick Jagger himself paid for it to be lit at night, allowing it sparkle in all of its splendour every evening. The cobbled streets and relaxed atmosphere make this the perfect destination for a romantic getaway.
Most of the buildings in the area date back to the medieval period, transporting you through Prague's history with every turn. The small restaurants are much more subdued than in the Old Town, and even compared to those in neighbouring Mala Strana! This provides the perfect setting for a romantic evening in Prague.
More Awesome Things to do and see in Hradcany
Visit St George's Basilica, the second oldest church in the Castle complex with gorgeous baroque architecture

The Golden Lane is the perfect destination for a romantic stroll in the city, lined with 11 historic houses right next to the castle

Barock is an interesting bar for people watching, and they offer fantastic Japanese style light bites to accompany your drink

Hradcany is packed with excellent cafés to enjoy a light lunch or breakfast – we recommend Cafe Louvre for its fabulous French cuisine

Admire art from the Renaissance and Baroque periods at the Prague Castle Picture Gallery
Best Air BnB in Hradcany
Putting you into a UNESCO heritage house, this BnB will give you a one of a kind experience in a part of local history! With its homey decor, vintage charm, and thoughtful touches, this is one stay that will have you never wanting to leave Prague!
Best Hostel Hradcany
Located within a 17th Century Baroque house, Hostel Santini oozes history and charm – perfect for backpackers that want to experience Prague's past! They provide a pub crawl every night where you can mingle with guests from the hostel, as well as others in the area. A free breakfast is also available.
Best Budget Hotel in Hradcany
This hotel is set on Loreta Square, an idyllic public meeting place with calm gardens and beautiful scenery! The building itself dates back to 1384 and has been beautifully refurbished to compliment its history whilst still adding touches of modern comfort. A buffet breakfast is offered every morning.
View on Booking.com    View on HotelsCombined
Best Luxury Hotel in Hradcany
This plush 5-star hotel is our top pick for luxury accommodation in Prague! They have a huge wellness centre that includes a Finnish sauna, hot tub and fitness centre. They also provide massage and beauty treatments at an additional fee. A large breakfast spread is laid out every morning with typical Czech treats.
View on Booking.com    View on HotelsCombined
Neighborhood #7 – Vinohrady
 Best off the beaten path neighbourhood in Prague!
COOLEST thing to do in Vinohrady – catch the sunset, or enjoy a picnic during the day, at Riegrovy Sady, the second largest park in Prague
BEST place to visit in Vinohrady – head to Peace Square to marvel at the art deco architecture of Vinohrady houses
Though tourism numbers are picking up, Vinohrady is significantly less touristy than the central districts of Prague but still offers some excellent attractions! The art deco buildings of the area attract architecture enthusiasts looking for something a bit different from the Medieval Old Town.
Vinohrady has also transformed from its roots as a major wine growing area to now be one of the leafiest districts of Prague. The green spaces are popular with locals looking to kick back and relax with a beer and are the perfect spot to unwind after a busy day of exploring. If you want to keep away from the tourist crowds, Vinohrady is the place for you!
More Awesome Things to do and see in Vinohrady
Vinohrady is the main district for LGBTQ friendly nightlife, and TERMAX is a particularly popular bar with neon lighting and cheap drinks

Catch a performance at the State Opera House, or simply admire the magnificent neo-Renaissance architecture

The large beer garden in Riegrovy Sady is a great place to catch a drink and soak up the atmosphere of the city

If the weather is not on your side, head to the Prague Beer Museum which has an excellent beer hall attached

Looking for vegetarian eats? Etnosvet is the leading vegetarian restaurant in the city with a wide menu offering Czech and international cuisine
Best Air BnB in Vinohrady
Luxurious and stylish, this BnB takes all the best of modern style and old-world charm and brings it together into one place! With its high ceilings, bright rooms, and trendy design, you are sure to never be wanting to part from this unique BnB!
Best Hostel Vinohrady
Post Hostel Prague offers excellent social facilities, with daily activities arranged for you to meet up with other guests! They have a large games room within the hostel, and also organise tours and beer crawls around the city. WiFi is available throughout, and the reception offers good prices on beer and snacks.
Best Budget Hotel in Vinohrady
Though the decor still harks back to the communist era, Anna Hotel is well-rated thanks to its warm atmosphere and great facilities! There is a winter garden on-site where you can sit back and relax away from the bustling city, and free WiFi is available in every room. A buffet breakfast is served daily.
View on Booking.com    View on HotelsCombined
Best Luxury Hotel in Vinohrady
This luxury five-star hotel is situated within a building dating back to 1897, showcasing the vibrant art deco architecture of the area! The wellness centre on-site has a fitness suite, sauna, aroma showers and hot tub – all entirely complimentary for guests. The restaurant serves modern takes on Czech cuisine.
View on Booking.com    View on HotelsCombined
Final Thoughts on Where to Stay in Prague?
It's easy to see why Prague is a popular destination with tourists from across the world! The city's architecture showcases a variety of European styles and tells the story of the city's history. There are also plenty of excellent bars, restaurants and shopping boutiques to be discovered.
Choosing the best area in Prague is hard, but we would have to go with Mala Strana! Whilst the city centre can get very busy during tourist season, Mala Strana offers a calm respite whilst still being quite close to the major attractions.
That being said, all of the areas mentioned in this guide have their own unique charms and we hope this guide has helped you choose the best spot for you during your upcoming trip to the Golden City.
Have we missed anything? Let us know in the comments.
Editor's Note – No matter where you are traveling, you NEED to have great travel insurance. We have personally tested TONS of travel insurance companies, and can say without a doubt that World Nomads is the absolute best (and most affordable!). Fill out the form below to get a quote.
***Disclaimer*** Some of the links in this post are affiliate links. This means that if you book your accommodation through the site, One Weird Globe will earn a small commission at no extra cost to you. Your support helps me keep the site going :)
Latest posts by Aiden Higgins
(see all)