Singapore is a city-state that seamlessly combines history and modernity. It has incredible food, great shopping, vibrant nightlife and modern skyscrapers, while also boasting a variety of Asian influences. In short, Singapore is a pretty amazing destination.
But what if you want to explore outside of the city? Where can you go for a quick but interesting day trip?
That's why we wrote this guide to the best day trips from Singapore.
Broken down into four easy-to-read categories, this list will help you decided exactly where to go on a day trip from Singapore. Whether you're travelling with kids or own your own, we've got you covered! From cheap and fast to long and luxurious, we have options that will work for any occasion.
Let's get to it. Here are the 18 best day trips from Singapore.
Editor's note – Need a place to stay in Singapore? Check out our 15 best hostels in Singapore!
Quick Answer – Best Day Trips from Singapore
Best Places to Stay in Singapore
Singapore may be a small nation, but it packs a surprising punch when it comes to culture and cuisine. The selection of hotels and hostels in Singapore is also pretty epic, from low key backpacker digs, all the way high-end luxury. Here's a selection of the best places to stay in Singapore so you can see just what is so special about the city state.
• Best Hostel in Singapore •
Backpackers MAY feel a little priced out of Singapore, but don't worry. This trendy hostel is located among all of the energy and cheap hangouts of Little India so you can stay within your budget. Book yourself a bed at this top hostel in Singapore and you also get to enjoy a free breakfast every day, too!
• Best Budget Hotel in Singapore •
Great location for street food.
If you really want your own private room in Singapore, but have a tight budget, this hotel is the answer. Rooms are affordable but clean, plus the location is close to a ton of street food stalls and all the deliciousness of the local hawker centres for cheap eats. There's a bus stop and MRT stop just five minutes away.
• Best Luxury Hotel in Singapore •
When it comes to modern Singapore luxury, it has to be the landmark that is the Marina Bay Sands Hotel. The kind of place that you should stay at least once in your life, sip cocktails on the rooftop and swim in the infinity pool as you gaze at the city skyline. There's simply nothing better.
Day Trips from Singapore by Train
Easy to get to
Loads of fun
Plenty of things to see and do
A day of fun and excitement await you at Adventure Cove Waterpark. A quick trip south on the subway, Adventure Cove Waterpark is one of the best day trips you can take by train.
It is home to Southeast Asia's first hydro-magnetic coaster and a gigantic water pool. Here you can swim, splash and play all day.
For a more relaxing adventure, grab a tube and float your way down the Adventure River. You'll pass through the 14 of the park's themed zones, including the sea creature grotto and tropical jungle garden.
For an unforgettable experience, strap on a tank and explore the world beneath the waves as you swim with 20,000 friendly fish over a colourful coral reef.
The Best Travel Backpack EVER MADE!?!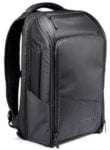 We are obsessed with backpacks – we've tried them all! And our favourite carry on backpack in the WORLD is the Nomatic Travel Backpack. This backpack has revolutionized the backpack industry and will change the way you travel forever :) Check it out here!
Relatively untouched
A MUST for history buffs
Incredible sites and landmarks
On the eastern edge of Singapore is Changi Village. An area renowned for its historical landmarks, Changi is where you'll find significant and storied sites from Singapore's World War II legacy.
Unlike other parts of the island, Changi is a quiet area. It has remained relatively untouched since the end of the War and still retains much of its old charm and architecture.
One of the area's most important sites is Changi Chapel and Museum. A memorial to the notorious WWII Japanese POW camp, here you can see a replica of the original chapel and view exhibits and displays about the prison and its prisoners.
You can also visit Changi Beach, the site of the Sook Ching massacre, where between 50,000 and 100,000 young men were killed in 1942.
Need to save money? Check out the cheapest hostels in Singapore!
#3 – Johor Bahru
Easy to get to
Plenty of historic and modern attractions
Exquisite museums and galleries
Across the border in Malaysia is Johor Bahru. Accessed in less than an hour by subway, Johor Bahru is an excellent day trip by train.
Johor Bahru boasts a great mix of historic and modern landmarks. Here you'll find everything from the Grand Palace and Mahmoodiah Royal Mausoleum to the City Square and Sultan Ibrahim Building. Whether you like your architecture old or new, you'll be pleased with what you see in Johor Bahru.
The city is also home to ornate temples and shrines, unique museums, and art galleries showcasing the best in contemporary and ancient Malaysian arts.
For a quick and cheap bite to eat, head to a Hawker centre. Here you'll find a variety of pushcarts, vans, and stalls selling drinks and dishes from around the world.
A MUST for birdwatchers
Fun for travellers of all ages
Interesting day out
Spread your wings and spend an interesting day at Jurong Bird Park, the largest bird paradise in Asia and one of the best places to visit in Singapore.
Located on the western slope of Jurong Hill, the Bird Park can be reached in less than an hour by subway. It covers 200,000 square meters and is home to 5,000 birds from 400 species.
The park is divided into a number of different zones, each catering to a specific type of bird. Some of the more popular zones include Penguin Coast, Pelican Cove, Lory Loft, and Hornbills and Toucans. In each area, you see these rare, colourful and incredible birds up close.
For a unique experience, visit the Breeding and Research Centre. Here you can watch as the parks "eggs-pert" provide round the clock care to eggs and chicks from critically endangered species.
Good for shopping
Packed market hall
Great for cycling and walking
Tampines New Town is a residential area in eastern Singapore. It is the city-state's third-largest new town and boasts a number of fun features.
Tampines is a mecca for shoppers. It is home to three large shopping malls and a retail park and boasts everything from giant big box stores to unique boutiques and local designers.
It also has a number of lush parks and urban green spaces. Each of Tampines three main parks have foot and cycle paths, perfect for exploring this unique new town.
Fancy a bite to each, head to the Round Market. It is the only perfectly round market hall in Singapore and is where you can buy a delicious array of fish, fruit, meat and vegetables, as well as expertly cooked dishes.
Staying Safe in Singapore
While Singapore is super safe, no matter where you are traveling, you NEED to have great travel insurance. We have personally tested TONS of travel insurance companies, and World Nomads is our favorite (and most affordable!).
Fill out the form below to get a quote so you can have a stress-free time traveling around Singapore!
#6 –Bintan
Romantic Day Trips from Singapore for Couples
Relaxing and romantic resorts
Beautiful beaches
Two very different sides
You won't find a more romantic day trip for couples than Bintan. One of the Riau Islands of Indonesia, Bintan is famous for its white sand beaches, lush jungles, and its high-end resorts.
Bintan is an island divided in two. On the one side, you have Bintan Resorts. Here you'll find pristine beaches, manicured golf courses, and a wide range of sports and activities. Bintan Resorts is separated from the rest of the island by thick forests and armed checkpoints.
On the other side of the island, you have the "real" Bintan. One of the oldest cities in Indonesia, Bintan once had a reputation for prostitution and gambling. Today, it is more known for its beaches, its colourful town and its vibrant market.
A MUST for animals lovers
A unique experience
An interesting after dark adventure
One of the most popular attractions in Singapore, the Night Safari lets you not only learn about your favourite animals but also lets you see them in action well after dark.
Singapore Night Safari gives you an after-hours look at more than 2,500 nocturnal animals. Get up close as animals including elephants, wallaby and cats, graze, frolic and hunt under the moon and stars.
Cuddle up nice and cosy as a guide drives you throughout the park. They'll share stories and facts about the animals, as well as answer any questions you might have.
Make it a night to remember by dining on a four-course meal under the stars, as exotic animals wander by.
#8 – Desaru
Pristine beach
Incredibly scenery
Relaxing and romantic
Shimmering turquoise waters, vast white sand beaches and blue sky for days; Desaru is quite close to paradise on earth.
This stunning coastal resort area is located in the Kota Tinggi District of Malaysia. It can be reached in just 30-minutes by ferry, which departs from the Changi Ferry Terminal.
Desaru beach is far and away the most famous attractions in the area. It has 22 kilometres of pristine sand and shallow clear waters. It's a good place for snorkelling and surfing, or simply soaking up the sun.
Further inland you'll find the Desaru Ostrich Farm as well as Desaru Fruit Farm, which has 100 cultivars of fruit as well as a small zoo.
#9 – Kusu Island
Easy to get to
Off-the-beaten-path
Incredible nature
Located south-west of Singapore's Sentosa Island is the small island of Kusu. Although it lies just 5.6 kilometres off the shores of Singapore, it remains relatively overlooked by tourists.
Kusu Island is renowned for its nature. It is not only surrounded by the stunning cobalt seas but it is covered with blue lagoons, pristine beaches and an abundance of wildlife.
Here you'll also find an interesting collection of religious temples and sacred historic sights. The main highlights of the island are undoubtedly the three Malay shrines and Chinese Temples located here. The shrines are all painted bright yellow and stand out amongst the lush green forest. They can be reached by climbing 152 steps to the top of the hill.
Best Day Trips from Singapore with Kids
A MUST for lego fans
Fun for the whole family
Interactive and exciting
Iskandar Puteri is one of the most fun day trips you can take from Singapore. Home to Legoland Malaysia, the Sanrio Hello Kitty Park, and Thomas Town, you're sure to win Parents of the Year by taking your kids here.
Legoland Malaysia is a 510,000 square meter complex that is home to a theme park and waterpark. The main Legoland Park is composed of more than 70 rides, slides and shows distributed amongst the various lands. Explore Lego Kingdoms and Ninjago World while enjoying an action-packed day of adventure!
Iskandar Puteri is also the home the official Hello Kitty theme park. Unlike Legoland, this park has but one ride, and instead focuses on games and fun. It also has a Hello Kitty Café where you can meet your favourite Sanrio characters.
Great for all ages
Incredible experience
Special and unforgettable experiences
S.E.A. Aquarium is the largest oceanarium in the world. It is located on Singapore's Sentosa Island and can be reached in just 21 minutes by train. The aquarium is home to more than 100,000 marine animals from more than 1,000 species of fish, amphibians and mammals.
One of S.E.A.'s most famous attractions is the Indo-pacific Bottlenose Dolphins. Smaller and slimmer than common bottlenose dolphins, you and your little ones can watch as these very social creatures swim, dance and play beneath the waves.
At the aquarium, you'll also have the chance to see mischievous octopi, colourful clownfish, and quirky hammerhead sharks.
Want an experience your family won't soon forget? Upgrade your visit and you could find yourself swimming near some of your favourite fish and mammals.
Theme parks galore
Great for shopping
Fun for everyone
A small island off the south coast of Singapore, Sentosa is a hub of activities and attractions. It is one of the most exciting and vibrant areas of Singapore. With a casino, shopping, verdant nature and amusement parks, there really is something for everyone in Sentosa.
Resorts World Sentosa is undeniably the island most popular attraction. Here you'll find the Casino, the Aquarium and a museum, as well as the Universal Studios Singapore and Adventure Cove Waterpark. With exhilarating rides and incredible attractions, you're spoiled for choice on Sentosa Island.
Sentosa is also popular with tourists and locals alike thanks to its stunning white sand beaches. On Sentosa, you'll find the perfect place to lay down a towel and soak up those stunning Singaporean rays.
A MUST for animal lovers
Unique experience
Exciting and enchanting for kids of all ages.
The Singapore Zoo is one of the best rainforest zoos in the world. It covers 28 hectares of land and is home to 315 different species of animals.
Lions, tigers and bears – oh my! Singapore Zoo is a great day trip for families. Not only can you see some of your favourite animals, but you'll also have the chance to learn all about them.
At the zoo, you can see lemurs, rhinos, zebras and giraffes, as well as the largest captive colony of orangutans in the world!
Take a behind the scenes tour and you'll encounter some of the zoo's scariest residents, including snakes and dragons. You'll have the chance to feed these amazing reptiles and create memories your kids will never forget.
Great for movie buffs
Ideal for kids young and old
Vibrant, exciting and fun
Universal Studios Singapore is a massive theme park located on Sentosa Island. It boasts 28 rides, shows and attractions divided between seven different themed zones.
Kids of all ages will love a day trip from Singapore to Universal Studios. Super young travellers will enjoy spending the day in the Far Far Away zone. Themed after the Shrek film franchise, here your little ones can go on rides geared for them and they can meet all their favourite characters, including Shrek himself!
More adventurous kids will love exploring The Lost World. Themed around Jurassic Park and Waterworld, The Lost World has towering roller coasters, river rapids and – of course – plenty of dinosaurs encounters and adventures!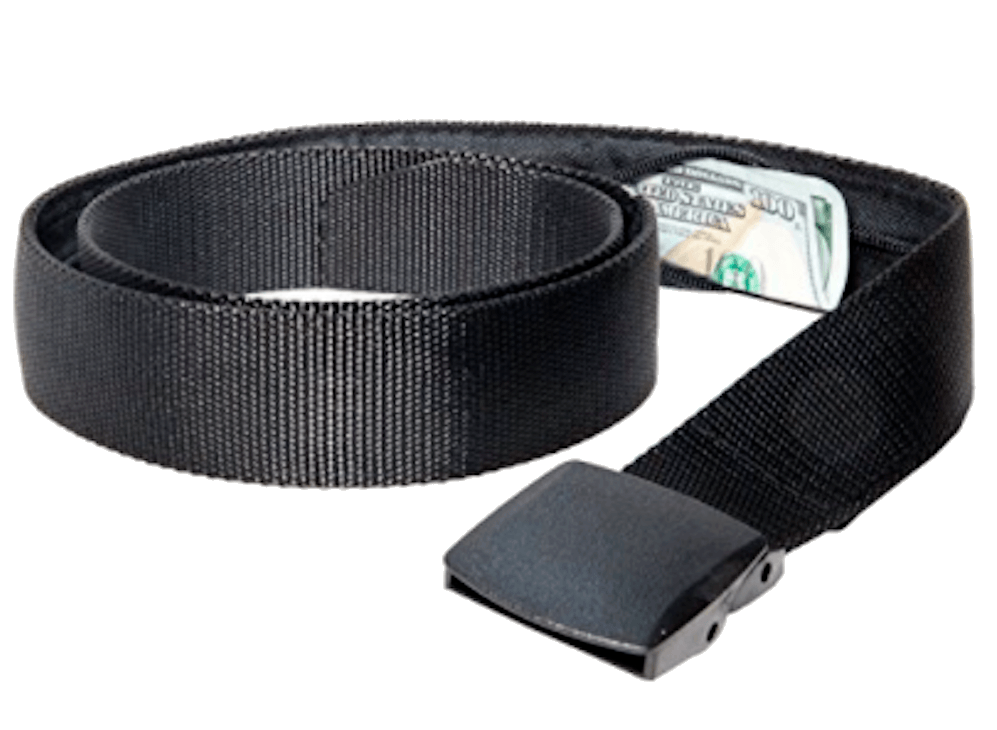 If you are traveling you should ALWAYS have emergency cash hidden on you! Security belts are great because they are affordable and can fit a ton of stuff in them (great for peace of mind!). Check out our favorite travel belt!
#15 –Batam
Cheap Day Trips from Singapore
Great for nightlife
Easy to get to
Plenty of activities and attractions
Twenty kilometres from Singapore is Batam, a small but busy Indonesian Island. Home to nearly one million people, Batam is famous for its beaches, resorts, and its naughty nightlife.
Some of the best beaches on Batam can be found down at the Barelang Islands. Connected to Batam via a series of bridges, here you'll find overgrown jungle and several colonies of macaque monkeys.
On the western side of the island is Waterfront City. There is a myriad of activities and attractions in Waterfront City, including go-kart racing, beaches and swimming, as well as jet-skis, parasailing and a fishing pond.
Waterfront City is also where you'll find a good selection of nightlife options, ranging from Western-style pubs to dodgy karaoke lounges.
#16 – Malacca
Unique history and culture
Great food
Lots of museums and galleries
Malacca is a vibrant Malaysian city that has a unique blend of history, culture and modernity. A short bus ride away, it is a great option for a cheap day trip from Singapore.
Malacca's Heritage Area is packed with ancient attractions and landmarks. It is home to Cheng Hoon Teng Temple, one of the oldest Chinese temples in Malaysia, as well as Christ Church, Dutch Square and Masjid Kampung Hulu.
The Heritage Area is also where you'll find diverse museums, covering topics such as Malay and Islamic history, and maritime activity.
When in Malacca, be sure to sample some of the cities peculiar dishes, such as Cencaluk, which is made of fermented krills. You'll also have the chance to eat a selection of Portuguese-Eurasian foods, including the incredibly popular and fiery devil curries.
#17 – Pulau Ubin
A quiet getaway
Easy to access
Animal encounters
Pulau Ubin is a rustic getaway with beautiful coastlines, bike paths and gorgeous natural scenery. It is also home to the last surviving rural villages of Singapore.
The island's main attraction is the Chek Jawa wetlands. These 100-hectare wetlands are composed of several unique ecosystems and are home to a myriad of plants and animals. A boardwalk runs overtop of the wetlands, which allows visitors to observe the plants and animals without disturbing them. Keep your eyes peeled for octopus, starfish, sea hares and cuttlefish as you explore this area.
You might even come across dogs, monkeys or roaming wild boars, as you explore the island on foot or bike.
Bonus Trip! – Saint John's Island
A relaxing island oasis
A mecca for outdoor activities
Beautiful scenery
Saint John's Island has an interesting history. In the early-20th-century, it was home to a quarantine, which held immigrant who tested positive for cholera and leprosy. It was then used, until 1975, as a detention and drug rehabilitation centre.
Today, Saint John's Island is a peaceful getaway where tourists can relax and enjoy the sunshine.
The island lies 6.5 kilometres off the southern coast of Singapore and spans more than 40 hectares. It is home to beaches and turquoise waters and is a haven for outdoor activities.
Outdoor adventurers will love spending a day on Saint John's Island. Here you can fish off the shores, rent bikes and explore the island, or slip into your suit and go for a swim in one of the many lagoons. You'll also find hiking and walking routes, picnic grounds, and – of course – great sand beaches.
Final Thoughts on the Best Day Trips from Singapore
For adventurous travellers and curious tourists, Singapore is a great jumping off point for exploring more of Southeast Asia. In a matter of minutes, you can cross the borders to Malaysia and Indonesia and experience new villages, histories and cultures. Or, you can travel within the city and enjoy all that Singapore has to offer.
In this article, we've highlighted the 18 best day trips from Singapore – including island getaways and romantic days out to animal encounters and theme park adventures.
Whether you travel near or far, each destination has something and new different for travellers. From rich histories and diverse cultures to vibrant nightlife and outdoor adventures, there's something for everyone on this list!
Have we missed anything? Let us know in the comments below!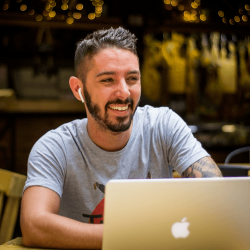 Latest posts by Aaron Radcliffe
(see all)