Singapore is a unique city-state located in Southeast Asia that mixes old world heritage with booming financial and contemporary charm.
Rich in Asian culture and steeped in colonial heritage, Singapore is one of the most multi-cultural countries in the world. Almost 40% of Singapore's citizens are foreigners, which is represented by its diverse architecture, ethnic cuisine, and four national languages.
Located near the equator, Singapore is an ecological epicenter of tropical rainforests, rugged mountains, and crystal clear beaches. The country is comprised of 63 individual islands, providing endless options to enjoy its dynamic, natural landscape.
Singapore has plenty of activities and places to explore, and we've curated a list of the most exciting spots to visit!
Staying safe in Singapore
Singapore has a very low crime rate and is considered the safest country in Asia and even one of the safest countries in the world. Most neighborhoods in the city center are perfectly safe, even if you are traveling alone or at night.
While dangerous activity rarely happens to tourists, you should still take precaution when it comes to petty crimes like pickpocketing. Keep an eye on your personal belongings when you are at the airport, walking down a busy street, or riding on public transportation.
But while Singapore is very safe as a whole, no matter where you travel you absolutely NEED to have travel insurance.
Travel insurance is the best way to keep you and your belongings safe and secure while you are traveling abroad. We have personally tested TONS of travel insurance companies, and can say without a doubt that World Nomads is the absolute best (and most affordable!). Fill out the form below to get a quote :)
#1 – Sentosa Island
Easily one of the most fun places to check out in Singapore
Thrilling theme and amusement parks

Family friendly activities for everyone

Relaxing beaches for sunbathing
For an exhilarating day of amusement and fun, head over to Sentosa Island. This manmade island spans over 5 square km and is chock full of activities, theme parks, and restaurants guaranteed to keep the entire family entertained. Spend the day relaxing on one of the island's beaches, or get your thrills racing down rollercoasters and water slides at one of the dozen amusement parks and museums.
There are also plenty of resorts and hotels for those looking to extend their stay on Sentosa. The island can be reached by bus, monorail, ferry, and even cable car directly from the mainland at HarbourFront Centre. Also, check out some of the other coolest day trips from Singapore!
Tiger Sky Tower is a 131 meter high observation tower that provides some of the most breathtaking views of Sentosa and Singapore
Madame Tussauds Singapore features some of the most realistic wax figures of celebrities, musicians and politicians from around the world.
Resorts World Sentosa is an attraction that is home to over four lavish hotels, two casinos, and even a Universal Studios theme park.
Palawan Beach is white sand beach located on the south of Sentosa filled with family attractions, casual dining facilities, and cocktails bars.
Our Favorite Places to Stay in Sentosa Island, Singapore
#2 – Arab Street
One of the most unique places to visit in Singapore!
Unique home goods and decor shopping

Cozy restaurants and cafes

Center of Singapore's Muslim community
Despite its name, Arab Street is actually an area that covers multiple streets that make up Singapore's largest Muslim quarter. Scattered with trendy boutiques and international restaurants, Arab Street is quickly becoming one of Singapore's top artistic and creative neighborhoods. Arab Street's vibrant community of Islamic culture makes this a colorful and enticing district to visit day and night. Whether you're shopping for traditional souvenirs like perfumes and textiles, or looking for hip home decor, modern art, or vintage clothing, you're likely to find something that calls your name here on Arab Street.
The Sultan Mosque is a national monument built by the first Sultan of Singapore that is located in the center of Arab Street. It's the biggest mosque in Singapore and can be recognized by its massive golden dome and orange facade.
Fabric Shops can be found throughout Arab Street. Shop for silks, linens, cotton in a variety of Asian and Middle Eastern designs, or purchases traditional tapestries at one of the local textile stores.
Haiji Lane is one of the narrowest alleys in Singapore and your one stop shop for independent artists, vintage clothing and handmade crafts on Arab Street.
Editor's note: Save a bit of cash in Singapore with our guide to budget hostels in Singapore!
#3 – Chinatown
One of the most amazing places in Singapore!
Fine, casual and street dining options

Affordable shopping markets

Center of Singapore's Chinese community
If you're looking for delicious street eats, traditional asian shopping, and stunning landmarks, then don't forget to visit Singapore's Chinatown. Although Chinatown is divided into four central districts, its main attractions can easily be explored in a day and by foot.
Spend the morning dining on dim sum dumplings and bargaining for souvenirs to take back home. During the evening, watch the bustling streets come alive as tourists and locals flock to the neighborhood for dinner, cocktails and dancing. Chinatown has hotels, restaurants and shops for every budget, making it one of the best neighborhoods to explore.
The Buddha Tooth Relic Temple is a four story temple that is home to a solid gold sacred relic. Tours are offered daily where you can visit the museum which is filled with ancient artifacts, a teahouse and even a gift shop.
Singapore Chinatown Street Market is your shopping headquarters for handicrafts, tech products and affordable clothing. The market spans multiple streets and is an exciting attraction that gets busier when the sun goes down at night.
Sri Mariamman Temple is the oldest shrine in Sinapore, and honors the Hindu Goddess, Mariamman. Come to view the elaborate Hindu deities and figurines that adorned the temple's prayer hall and courtyard.
Our Favorite Places to Stay in Chinatown, Singapore
Recommended reading – Check out the COOLEST Hostels in Singapore!
The Best Travel Backpack EVER MADE!?!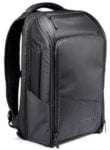 We are obsessed with backpacks – we've tried them all! And our favourite carry on backpack in the WORLD is the Nomatic Travel Backpack. This backpack has revolutionized the backpack industry and will change the way you travel forever :) Check it out here!
#4 – The Quays
A must-see for foodies!
Waterfront dining

Perfect for watching the sunset or sunrise

Historic pedestrian walkway
The Quays of Singapore are vital pieces to the country's economic and cultural success. The Singapore River is home to three main quays that have seen restoration and refurbishment throughout the years.
Once a busy commercial trade hub of lorries and boats, the quays have been transformed and are now popular tourist destinations that attract millions of visitors each year. Spend the day walking the wooden docks, or enjoy breathtaking views at one of the many riverfront restaurants that line each of the different quays.
Boat Quay is one of the best areas to enjoy fresh seafood in Singapore. Colorful restaurants and cocktail lounges light up the night sky and reflect off the river, making this quay the most romantic setting for a magical night.
Clarke Quay is the most developed quay, offering plenty of modern and trendy dining and drinking options for your night out on the town. Whether you're looking for fine dining, live music, or raging nightclubs, you're sure to find something at Clarke Quay to keep you going until the sun comes up.
Robertson Quay is more laid back than Boat and Clarke Quay, but still offers many options when it comes to restaurants and bars. If you're looking for something less touristy, then Robertson Quay is your best shot, as it attracts more locals due to its distance from the city center.
#5 – Little India
Certainly one of the most exotic places to see in Singapore!
Colorful, elaborate temples

Cheap accommodation and dining

Center of Singapore's Indian community
Little India is multi-cultural neighborhood dedicated to Singapore's Indian community. Situated near the financial district on Serangoon Road, Little India is an energetic hub of colorful temples, international cuisine, and traditional antique shops.
Hotels in Little India are also more affordable than other districts of Singapore, making this one of the top go-to areas for budget travelers. If you visit during the weekend, keep in mind that Sundays are extremely busy, and the streets and shopping centers can be overcrowded with tourists and visitors.
Sri Veeramakaliamman Temple is an eye-catching Hindu temple dating back to the 19th century. The top of the temple is adorned with hundreds of figurines of Gods and Goddesses, making this one of the most unique buildings in all of Singapore.
Mustafa Centre is a shopper's paradise. This shopping mall is not only open 24 hours a day, but it's also one of the most affordable places to shop in Singapore.
The Sakya Muni Buddha Gaya Temple, or the Temple of 1,000 lights is a Buddhist temple that is home to an impressive 15 meter tall Buddha. This Thai-influenced temple is different from other attractions you'll find in Little India, making it a unique experience when visiting the district.
Our Favorite Places to Stay in Little India
#6 – Changi Beach
Sunbathe with the locals

Catch and BBQ your own fish

Escape the bustling city
Located in Eastern Singapore, Changi Beach is a perfect place to spend the weekend soaking up the sun's bright rays and splashing in the water.
With it's miles of white, sandy beaches, Changi Beach is a popular location for fishing, boating or even enjoying a low-key BBQ with friends. For a truly memorable experience, try to get up early to catch and unforgettable view of the sunrise over the ocean.
Run or Cycle at Changi Beach on the provided 3k running and cycling path. Situated away from the hustle of the city, you'll be able to exercise in peace without bumping shoulders with the tourists.
Changi Village is a hub of local eateries and cafes if you forgot to bring your own food to BBQ. Don't forget to visit the Hawker Centre for local delicacies like delicious, famous fried wanton fritters!
The Changi Chapel and Museum is a somber reminder of the civilians that were detained in Singapore during the Japanese control. The historical gallery includes photos, illustrations and letters that were curated in the 1940s.
Our Favorite Places to Stay in Changi Beach
#7 – St. John's Island
Second most popular Island (outside of Sentosa)

Can be booked overnight

Home to the Tropical Marine Science Institute
If you're looking for a quick escape from the mainland, then hop onboard a quick ferry from the World Trade Centre to visit St. John's Island! Once you step foot on the island, you'll have a wide range of water and outdoor activities to choose from.
Whether you're looking to play in the water, take a trek on the walking path, or kick around a ball on the soccer field, you'll find something at this tranquil getaway.
The Holiday Bungalow is a private home that can be rented if you choose to stay overnight on this secluded island. It can hold up to 10 people and is perfect if you want some peace and quiet away from the bustle of the city. A larger, dormitory style hostel can also be booked if you're an individual traveler.
Swimming and Snorkely can be done in one of the island's many crystal clear lagoons, where tropical fish and colorful coral can be easily spotted.
Fishing is also a popular sport on the island. Don't forget to bring your own fishing pole and bait, so you can catch some lunch a cook it right there on one of the island's BBQ grills.
#8 – Lazarus Island
Least visited island in Singapore

Crystal clear water and white sand beaches

Meet Pirate – the one eyed cat
One of the most exclusive islands in Singapore is a short 15-minute ferry from the Marina South Pier. Lazarus Island is mostly known just to locals, as many tourists have yet to discover this quiet, secluded island. While there aren't many provided activities on Lazarus Island, you'll have enough space and time to do whatever you please without being bothered by others.
Cat feeding the island's resident stray cats is a great way to make friends with these local felines. Bring a bag of cat food with you on the ferry and you'll have plenty of kitty companions to keep you company during your trip.
Eat fresh coconuts right off one of the 1,000 coconut trees the line the island and make up its lush, green forest. Nothing says relaxation like the refreshing juice from a coconut right on a secluded island.
Take a swim off the shores of Lazarus Island and you'll have all the tropical fish to yourself. Since there are very few people in the water, you won't have to share the water with others.
#9 – Bukit Timah Nature Reserve
Hike through a rainforest

Classified as a national ASEAN Heritage Park

View the first specimens of native Malayan plants
Located just 12km from the busy center of Singapore is Bukit Timah Nature Reserve. Hikers and nature lovers will enjoy the diverse ecological system since the reserve contains more than 40% of plants and trees that were originally native only to Singapore.
If you're looking for a bit of exercise, then you'll have the opportunity to climb Bukit Timah Hill, the highest hilltop and one of the last remaining protected rainforest areas in the country.
The Exhibition Hall is the best place to learn all about the variety of flora and fauna life that grows in the nature reserve.
Buke Timah Hill has hiking trails if you are looking to venture up and explore one of Singapore's most popular mountains. The type of forest is classified as a hill dipterocarp forest, something you'll only experience in Peninsular Malaysia.
Mountain Biking is popular on one of the many predefined biking trails. This 6.5km loop winds through the hill and forests and is an exciting yet difficult ride that should be left to moderate or advanced bikers.
Our Favorite Places to Stay in Bukit Timah Nature Reserve
#10 – Gardens by the Bay
A beautiful outdoor place to visit in Singapore
Explore flora from regions around the world

250 acres of garden and greenery

Learn about the important role plants play to Singapore
For one of Singapore's most unique attractions, visit the Gardens by the Bay. This outdoor recreation space was originally built to bring more greenery, plants, and flowers into the city center of Singapore.
Gardens by the Bay is comprised of three waterfront gardens, glass conservatories, and several themed gardens where you can spend the whole day exploring. This national landmark should definitely not be missed during your visit to Singapore!
The Bay East Garden is the garden to visit if you're looking for one of the best views of Singapore's cityscape. Walk through the 2k waterfront promenade (that once was the main site of the Youth Olympics) for a glimpse of this picturesque landscape.
The Flower Dome is a glass greenhouse that is home to a multitude of tropical plants found all over the world. This dome features several exhibits and even includes an olive grove, a restaurant, and live flower shows.
Supertree Grove is a technically futuristic representation of how plants live and grow. These 25-50 meter tall "trees" mimic the functions of real plants, but they come alive at night with a nightly animated color and light show.
Our Favorite Places to Stay in Gardens by the Bay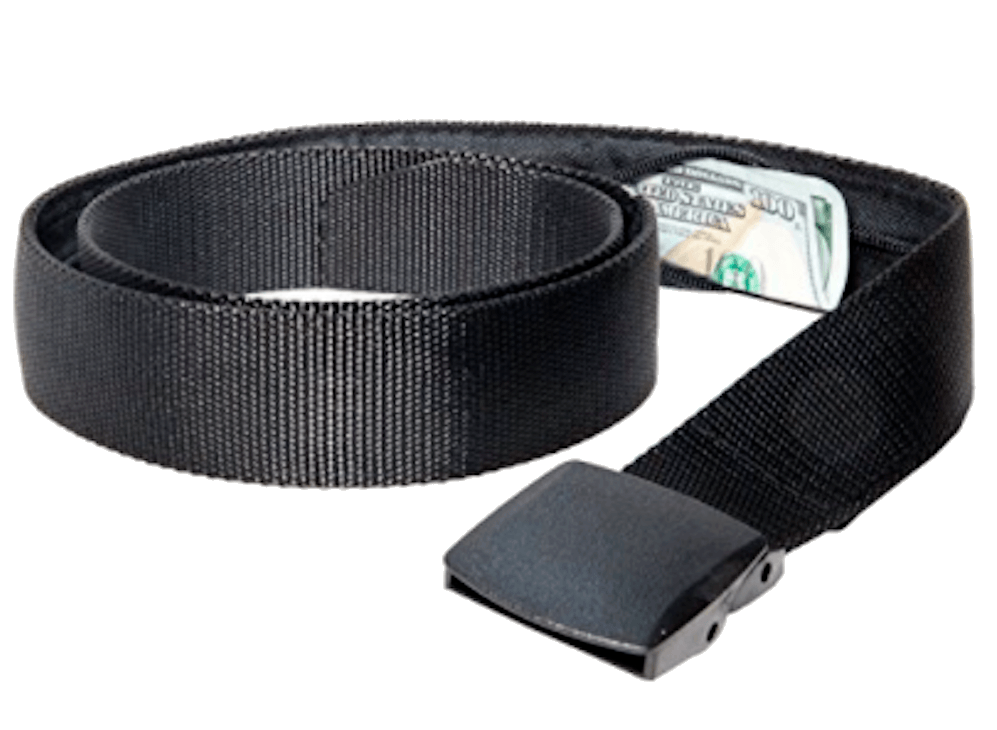 If you are traveling you should ALWAYS have emergency cash hidden on you! Security belts are great because they are affordable and can fit a ton of stuff in them (great for peace of mind!). Check out our favorite travel belt!
#11 – Marina Bay
Possibly one of the most important places to visit in Singapore
Fine Dining, expensive shopping, luxurious nightlife

Home to dozens of museums and exhibits

Sky high views of the whole country
Marina Bay is a magnificent showcase of Singapore's ever expanding cosmopolitan development. Located directly on the Singapore River, Marina Bay is a collection of towering skyscrapers, posh resorts and modern sculptures that is also home to dozens of key Singaporean attractions. Put on your fanciest suit and dress if you want to fit in with the locals at Marina Bay. This is definitely the place to be if you want to see the luxurious metropolitan side of Singapore.
Marina Bay Sands is the largest resort in Singapore with the best views of the city. Whether you're standing on top of the 360 degree observation deck or watching the sunset from the edge of the rooftop infinity pool, you're guaranteed to see the skyline from a unique perspective.
The Shops at Marina Bay Sands is the large shopping mall where you can find the biggest names in fashion forward brands. The shopping center is located inside the Marina Bay Sands resort next to the casino.
The ArtScience Museum has exhibits showcasing some of the world's biggest advancements towards technology, science and history. Come here for rotating exhibits, grandiose art installations, and interactive multimedia collaborations.
Our Favorite Places to Stay in Marina Bay
#12 – Orchard Road
A great place in Singapore if you love to shop!
Every type of shop imaginable

Handcrafted cocktails bars

Fine dining and fancy resorts
Calling all shopping addicts! Orchard Road is your shopping paradise smack dab in the middle of Singapore. Dating back to the 1830s, Orchard Road has quickly become the largest shopping mecca in the entire country.
With over 5,000 individual shops and restaurants, you'll have to try hard to not find something to take back home! From handmade boutique sellers, to internal department store brands, you'll find ever type of store here on Orchard Road.
TANGS is Singapore's largest and oldest department store. Originally opening in 1958, this extravagant shopping center has all your favorite designers and brands.
ION Orchard is a department store that is an astounding eight levels high. Not only can you shop to your heart's desire at ION, but you'll also be able to see over 4,500 types of whisky at The Grande Whisky Collection, a museum located within the store. If whisky is not your thing, check out the art gallery also located in the department store.
Far East Plaza is a mall where you can find more affordable brands. This shopping center also has electronics, cosmetics and a variety of tourist souvenirs.
Our Favorite Places to Stay in Orchard Road
#13 – Singapore Botanic Gardens
Eat at a Michelin Star restaurant in the gardens

Walk through rainforests and see waterfalls

See the largest orchid collection in the world
Deemed a UNESCO World Heritage Site, the Singapore Botanic Gardens is a peaceful oasis in the middle of the city. Home to over 10,000 different types of flora, the Singapore Botanic Gardens contain several different exhibits where you can views some of the most beautiful and rare foliage from around the world.
Since it is open until midnight every day and does not charge a fee to enter, you will definitely not want to miss a chance to stroll through this beautiful garden.
National Orchid Garden is the biggest highlight in the Singapore Botanic Gardens. Here you'll find over 3,000 types of vibrant and colorful orchids and orchid hybrids.
The Singapore Botanic Garden Rainforest is a mini rainforest located within the garden itself. Walk through the lush vegetation and experience one of the natural rainforest habitats in the country. This is one of the two remaining rainforests left in Singapore.
Jacob Ballas Children's Garden is Asia's first garden for children and contains playgrounds, tree houses and interactive exhibits to teach your little ones the importance that plants and flowers have on our society.
Our Favorite Places to Stay in Singapore Botanic Gardens
#14 – Labrador Nature Reserve
Explore the only rocky sea cliff in Singapore

View remnants and artifacts from World War II

Hike, walk or bike on the provided trails
Located in Southern Singapore, the Labrador Nature Reserve is different to the other lush and floral parks in the country. Walk to the edge of the Singapore's only rocky cliff and climb over the 10 hectares of stoney shores.
The reserve is also home to many relics and artifacts from World War II, making this an excellent place to learn more about Singapore's rich history.
Labrador Nature and Coastal Walk is a stretch of three different trails that lead you through the reserve. Walk on the Bukit Chermin Boardwalk for an elevated view of the ocean, or stroll through The Alexandra Garden Trail to view some of the reserve's plants and gardens.
War relics can be found throughout the reserve, and is the perfect spot for any history buff. Climb through mysterious tunnels or visit the fort that was once used during World War II.
ComChest Green is the reserve's community center where you can view ocean in a more tranquil setting. Often visited by Sinapore's senior citizens, the ComChest Green is filled with benches and chairs so you can relax and listen to the roar of the ocean.
Our Favorite Places to Stay in Labrador Nature Reserve
#15 – Chestnut Nature Park
Singapore's largest park

Hike and bike on the provided trails

A photographer's paradise
To escape Singapore's summer heat, head to Chestnut Nature Park for outdoor recreational fun! Made of up two separate parks, Chestnut Nature Park South and North, you'll have plenty of space to hike, walk or bike through the dense forest greenery.
Don't forget to bring your camera, as there are many unique vantage points for the perfect picture. The park is also known for its effort to conserve some rare biological plants, so you'll have the opportunity to see some native trees that you can only find in Singapore.
Hiking is popular through both Chestnut Nature Park South and Chestnut Nature Park North. Both trails are over 2km in length, and wind through different types of vegetation from thick forests to open fields.
Mountain Biking can be done in the park's multiple bike trails depending on your skill level. There is also a bike park at the Chestnut Pump Track where you can practice your extreme jumping and riding technique. There are a total of 11 trails specifically for bikes, all ranging from beginner to intermediate level.
Our Favorite Places to Stay in Chestnut Nature Park
#16 – Kampong Lorong Buangkok
One of the most underrated places to see in Singapore
Slow paced, rural family life

Last remaining village in the country

Visit housing, shops and a mosque
To experience what life was once like in Singapore before the skyscrapers and shopping malls, visit Kampong Lorong Buangkok, one of the last remaining villages in Singapore.
Although it was originally built in the 1950s, the village seems like you've been transported to a different world. Now home to only 30 families (who pay around $13 in rent), Kampong Loron Buangkok is a tiny, quaint that will show you a glimpse into old school, Singaporean rural life.
Walking is the best way to experience the true essence of Kampong Lorogn Buangkok. Although some redevelopment is being done, you'll have the opportunity to look at the remaining 28 residential homes on the property, and to maybe even meet some of the locals.
The Chinese Temple and Mosque are the two remaining non-housing buildings located in Kampong Lorogn Buangkok. They are situated side by side, and provide a place of worship for the locals as well as visitors to the small village.
Our Favorite Places to Stay in Kampong Lorong Buangkok
#17 – Tiong Bahru
Quite the quirky place in Singapore
Lively street art and graffiti

Art deco architecture

Trendy cafes and galleries
Tiong Bahru is a hip neighborhood that is definitely worth exploring while you are in Singapore. The mix of historic buildings and modern apartments make Tiong Bahru architecturally distinct from other neighborhoods in the area.
You'll find many students, hipsters and artists walking the quiet streets, jumping from cafes or visiting the different art galleries that are scattered about.
Tiong Bahru Market is a large hawker centre where you can purchase a wide variety of local snacks, fresh fish and meat, and tropical produce. The relaxed atmosphere and cheap eats make this market a truly local Singaporean experience.
Seng Poh Tea Garden is a quaint park in the middle of Tiong Bahru. Located on the corner of Seng Poh Road, you'll find the first piece Tiong Bahru's public art (designed by Lim Nang Sang) in the middle of this tranquil oasis.
Antique Shopping is a must in Tiong Bahru. From used books to vintage records, you'll find a memorable keepsake of Singapore here to take back home with you.
Our Favorite Places to Stay in Tiong Bahru
#18 – Dempsey Hill
A very cool place in Singapore to go for a day!
Unique dining and shopping

Nature, epicurean and city trails

Family fun for all ages
Dempsey Hill is a quiet neighborhood centrally located next to the glamorous shopping mecca of Orchid Road. This district has had its fair share of facelifts, from its start as a nutmeg plantation in the 1850s to a repurposed military camp during the World War II.
Now, Dempsey Hill is a contemporary getaway for world class dining, boutique shopping, and peaceful outdoor walking trails.
Candlenut is the first Peranakan Michelin star restaurant in the world. Known for it's authentic al fresco dining and bright airy interior, you'll experience an innovative and modern concept of Singaporean delicacies here at Candlenut.
Loewen by Dempsey Hill is a recreational area that has something exciting for the whole family. Channel your creative side at the Impressions Art Studio, or even give your four legged friend a spa day at the Wagington Luxury Pet Hotel!
Dempsey Hill Walking Trails are the perfect way to explore the neighborhood on foot. Four different trails lead you through the streets and parks where you can learn more about how the town was transformed into the modern neighborhood you see today.
Our Favorite Places to Stay in Dempsey Hill
#19 – Civic District
Historic architecture and roots

Upscale hotels and restaurants

Museum and classic art central
Historic Singapore is centered around the 200 year old neighborhood of the Civic District. Once home to Singapore's old Parliament House and Government Offices, the Civic District is now a refurbished, modern collection of the country's most elaborate, colognial buildings.
The ritzy hotels that line the streets still cater to the affluent celebrities and politicians that visit Singapore, making the Civic District an iconic stop on your tour through the islands.
The Raffles Hotel is the most upscale hotel in the neighborhood, and is known as the birthplace for serving the infamous Singapore Sling cocktail at the historic Long Bar.
The Victoria Theatre and Concert Hall is a grandiose center that was originally built to house the Singapore Symphony Orchestra. It has undergone several renovations over the years, but remains one of the most iconic cultural and art facilities in the city.
The National Gallery Singapore is the largest museum of Southeast Asian art in the world. The building was formally the City Hall and Supreme Court, but was later transformed in 2015 to the art gallery that stands there today.
#20 – Geylang Serai
All the street snacks you can imagine

Residential neighborhood

Tiny family run shops
Singapore is a country steeped in many unique cultures, all of which can be found in the neighborhood of Geylang Serai. Here you'll find the locals scampering around the traditional markets and bazaars, or visiting the neighborhood's historic temples and religious buildings.
You'll also eat very well in Geylang Serai, thanks to its many affordable food stalls, wet markets and local eateries that can be easily found around the busy streets.
Geylang Serai Market serves up some of the best Singaporean and Malay food in the city. Try traditional dishes of sweet and sour stingray, braised beef in coconut milk, or steamed rice cakes with sugar for a delectable treat.
The Intan was once a family residence that was recently remodeled into a post-war museum. Here you'll find a collection of antiques, artifacts and photographs about the local Peranakan culture.
Sri Sivan Temple is a Hindu religious site dedicated to the deity Shiva. The elaborate octagonal temple was originally destroyed in the war and rebuilt in Geylang Serai in the early 1990s.
Our Favorite Places to Stay in Geylang Serai
#21 – Holland Village
More expats than locals

Big name restaurant chains

Tons of pubs and bars for a night out
For another trendy modern neighborhood, visit Holland Village or as the locals call it, Holland V. Frequented by expats and younger, wealthy Singaporeans, Holland V has many of the popular chains of local eateries and restaurants that you might find in other large international cities.
Singapore's Dutch community built the neighborhood in the early 1900s, which is apparent by the European architecture facades and low-rise buildings located in the area.
TAKSU is a popular art gallery dedicated to showcasing contemporary and modern Southeast Asian art. You'll find everything from sculptures to painting to interactive installations from new and established artists alike.
The Holland Drive Market and Food Centre is where you will want to eat if you are looking for local specialties rather than international cuisine. This hawker centre serves up a variety of Singaporean street food and dishes.
Holland Road Shopping Centre is a landmark establishment in the center of Holland V. This mall has art and craft stores, a supermarket and even a few massage parlors if you're looking to unwind after a big day of shopping.
Our Favorite Places to Stay in Holland Village
#22 – Haw Par Villa
Over 1,000 statues

Depictions of Confuscionism
Built in the early 1900s, Haw Par Villa is known as the Nightmare Theme Park, and is a unique outdoor gallery and exhibit through Chinese ancient folklore. Due to the decay of the statues and lack of international food, the park does not attract many tourists, which is great if you're looking to explore the underrated side of Singapore.
Ten Courts of Hell is a bazaar depiction of how hell is represented in Chinese and Buddhist culture.
Chinese Zodiac Diaramas can also be see in Haw Par Villa, and show the statues of figurines of the twelve animals of the Chinese Zodiac.
Our Favorite Places to Stay in Haw Par Villa
#23 – East Coast Park
BBQ with friends and family at one of the 80 BBQ pits

Exhilarating cable skiing in the water

Relax on 15km of beach coastline
East Coast Park is a dream for any outdoor recreation enthusiast! Brimming with plenty of beach and water activities like volleyball, cable skiing, and cycling paths, East Coast Park is the perfect place to get out of the city if you're looking to have some fun.
If you'd rather spend the day relaxing, then you can play in the sand and sun bathe on the wide stretches of white beaches in the park.
Mana Mana Beach Club is the main spot to enjoy every type of water sport activities. You can rent a boat, windsurf, snorkel and kayak equipment on-site, or participate in the sport programs and classes that are offered at the club.
Camping is allowed throughout the park if you are interested in staying overnight. Keep in mind that you are required to register for a camping permit first.
Marine Cove Children's Playground is a large area for kids to have fun at East Coast Park. There is a three-story jungle gym area, rope bridges, and even a mini climbing wall.
Our Favorite Places to Stay in East Coast Park
#24 – Kusu Island
One of the most religious places to see in Singapore
85,000 square meters

Site of the sacred annual Kusu Pilgrimage

An island that is off the beaten path
A 45 minute ride south from mainland Singapore drops you off at Kusu Island. Legend has it that a Kusu (the Malay word for tortoise) turned himself into the island in order to save two sailors that were stranded.
While Kusu island has several beautiful beaches, it's mostly popular with visitors who are looking to explore another some of Singapore's religious temples and sites.
Kramats are shrines that are dedicated to Malay saints and there are currently three karamats located on Kusu Island. Visitors climb the 152 steps up a short hill and pray at the shrines in order to bring wealth, happy marriage and harmony to their lives.
Da Bo Gong and Tua Pek Kong are two Chinese shrines dedicated to the Goddess of Mercy. These vibrant red temples are known to bring prosperity and good health to those who come to pray.
Snorkeling is quite popular in the swimming lagoons around the island. Make sure your bring your own equipment and snacks, as there are not places to rent on the island.
Our Favorite Places to Stay in Kusu Island
#25 – Mount Serapong
Explore an abandon World War II fort

Easy hike for all ages

View a circular pit that once housed a mortar gun
Also known as Clement Hill, Mount Serapong was once the site of a military base back in the late 1800s. You'll make your way up a paved road and through lush greenery to find the decommissioned fort at the top.
If you're looking to explore a non-touristy destination that only a few visitors have climbed, then think about adding a hike up to Mount Serapong to your itinerary.
Fort Serapong is situated at the top of Mount Serapong. Now an ancient ruin overrun with vines and shrubs, the old fort was once the site of the British Coastal rule from 1885-1942. You'll have the opportunity to climb through the abandon tunnels and underground rooms. Beware of the watch towers on the premises, as they are not as stable and may be a potential risk hazard.
The Viewpoint at the top of Mount Serapong is worth the hike up the hill itself. You'll see an astonishing view of the Singaporean skyline peaking through the trees and foliage in the area.
Our Favorite Places to Stay in Mount Serapong
Final Thoughts
Whether you're looking to swim in the crystal clear waters of the tropical islands, dine on top of the glitzy, metropolitan skyscrapers, or discover artifacts from archeological sites, Singapore has something every type of visitor. Get out there and explore everything is amazing country has to offer!
***Disclaimer*** Some of the links in this post are affiliate links. This means that if you book your accommodation through the site, One Weird Globe will earn a small commission at no extra cost to you. Your support helps me keep the site going :)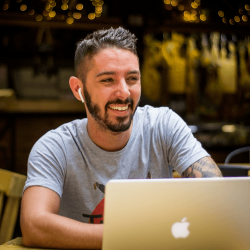 Latest posts by Aaron Radcliffe
(see all)