Some hiking purists may scoff at them, but anyone who's been out for a stroll during the heat of summer will know how tight, restrictive, and sweaty a traditional pair of hiking boots or hiking shoes can feel.
The answer is the hiking sandal! Far from being an ordinary flip flop/thong, hiking sandals are engineered by many of the same companies that producing hiking boots. Comfortable, protective, but also airy, hiking sandals are the perfect accompaniment to gentler hikes or those in hotter climes.
With this in mind, we've picked out what we think are the best hiking sandals of the moment for both men and women, so you can have a clearer understanding of what's out there before making a decision!
Quick Summary: The Best Hiking Sandals
Overall best hiking sandals for men
The Keen Newport H2 takes out crown as the best overall hiking sandal for men because of its combination of great features and its very reasonable pricing. Consisting of a mid-sole of compressed EVA as a base, your feet remain comfortable even hours into a trail.
The tough protective toe cap ensures you don't have to worry about catching toes on any loose rocks while bouldering, and the upper material helps repel water to have the Newports dry as quickly as possible after a soaking.
The ridged soles ensures superb grip even in the wet, and the draw-string lacing system makes them super quick and easy to take on and off.
Are the Keen Newport H2 sandals for you?
Simply put, the Keen Newport H2 is a great choice of hiking sandal, which is why we made them our overall top choice. The blend of softer mid-sole for comfort, harder toe cap for protection, and quick drying water repelling material uppers make them suitable for most hiking adventures, and that's before we've even mentioned the impressive price point!
P.S. – Save a bit of cash in Traveling with our EPIC guide to the awesome Travel Money Belts!
Best hiking sandal for men with narrow feet
One of a slowly growing number of hiking sandals intended for use in and around water, the Binshun Fisherman Athletic sandals packs a real punch.
Though hiking boots made from leather have a reputation for being stiff and therefore uncomfortable, this is far from true for the Fisherman Athletic, which are made up of a soft real leather upper.
Air holes within the leather provide extra breathability, while the design at large ensures quick drying of feet while on the move. The adjustable velcro strap system employed at both heel and side means narrower feet won't slip and slide about inside them, but won't face pinches or squeezing either.
Are the Binshun Fisherman Athletic for you?
If your narrow feet make finding a good fitting pair of hiking sandals difficult to find, then take not of the Binshun Fisherman Athletic! Not only will they keep your feet from moving inside the sandal on the trail, but they are comfortable to wear and versatile in use too.
Editor's Note – Check out these awesome best Rain Pants!
Best hiking sandal for men with wide feet
The Ventero by Columbia fit into the striped back style of hiking sandal, making the perfect for men with wide feet. It also makes them very lightweight.
Constructed from synthetic leather, they have a tasteful look and wouldn't look out of place at a summer function such as a barbeque,while having all the strength and support you would expect from a hiking sandal.
And thanks to a duplicated hook and loop closure system your feet won't be slipping about, whichever trail you opt for! Finally, the sole's Omni-Grip technology offers good levels of grip on the trail, so you won't fear slipping or ankles twisting.
Are the Columbia Ventero for you?
Striped back yet secure, and offering great traction in addition to a classic summer style thanks to the synthetic leather material uppers, the Columbia Ventero make for a trustworthy pair of hiking sandals for anyone with wider feet. They are not only comfortable and lightweight, but durable too.
Have a friend who loves hiking? Check out this awesome list of 21 gifts for hikers!
P.S. – Save a bit of cash in Traveling with our EPIC guide to the best baby Carriers for Hiking!
Best hiking sandals for men with flat feet
Erring towards a more open style of hiking sandal, the Merrell Kahuna III still offers a good amount of protection to the heel and sides of the feet. Elastic straps at the heel, together with closures at the front and ankle, ensure an excellent fit.
What's more, the highly textured under sole offers unbeatable grip, while providing great foot support in the insole thanks to air cushioning.
There's an always welcome anti-microbial solution impregnated into the stretchy lycra neoprene inner lining, and a smart looking suede upper that would look equally fine on the beach or in the park.
Are the Merrell Kahuna III for you?
The Merrell Kahuna III hiking sandals offer a little bit of everything. There's the good fit thanks to the adjustable double closure and elastic heel, comfort from the insole air cushioning, a huge amount of grip thanks to the heavily textured under sole, and an anti-microbial inner lining too. What more could you want?
Editor's Note – You can also check out our article about the best Travel Strollers!
Overall best hiking sandals for women
Demonstrating an incredibly high level of manufacturing quality, the Northside Burke II looks to have evolved out of a great pair of sneakers, with a high degree of cover as a result.
A higher sole than can be found on other hiking sandals keeps your feet well away from the dust of the trail, while the tough toe cap ensures your digits are safe too! The draw-string laces keep the Burke II on your feet, and the mesh internal lining is soft, ensuring there's little rubbing even after a day's walking.
Thanks to their closure system, these hiking sandals are suitable for those with both narrower and wider feet, making them a more than decent overall hiking sandal.
Are the Northside Burke II for you?
With a matchless build quality to them, and a superb style, the Northside Burke II are a phenomenal women's hiking sandal. Every detail seems to have been considered and taken care of, from the raised sole to the internal mesh lining that's gentle on the skin. Their closure system means they are suitable for narrow and wide feet, and can be used with hiking socks for those who prefer to walk this way.
Recommended Article – Take a look at our AMAZING guide about the best Travel Jackets!
The Best Travel Backpack EVER MADE!?!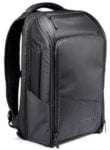 We are obsessed with backpacks – we've tried them all! And our favourite carry on backpack in the WORLD is the Nomatic Travel Backpack. This backpack has revolutionized the backpack industry and will change the way you travel forever :) Check it out here!
Best hiking sandals for women with narrow feet
Those with narrow feet will appreciate the ability to draw together all sides of the Keen Arroyo II women's hiking sandals with the draw string laces.
Making the best of a closed design, coming close to being a traditional hiking shoe with side air vents, these hiking sandals have a strong front cap to protect toes on the trail, and great heel protection too.
In fact, your whole foot is pretty well protected from sharp stones and any rugged terrain you might face! Intended for the more serious hikers among us, some may find them a little harder than other models, but overall the Arroyo II manages to successfully combine defense and breath ability.
Are the Keen Arroyo II for you?
Tough and durable are just two of the words that spring to mind when we think of the Arroyo II hiking sandals by Keen. Made to last whatever the terrain you encounter, these hiking sandals are bound to last and last, all the while providing great protection without compromising on breathability.
Best hiking sandals for women with wide feet
Take a glancing look at any of Chaco's hiking sandals and you'd be forgiven for thinking anyone would be made to use them of the trail because of their stripped back design.
However, Chaco hiking sandals consistently get rave reviews, and the Zvolv X2 Athletic are no exception.The wide webbing that comprises the only security is incredibly comfortable on the feet, with a customized fit coming from the double strap clasp.
A textured insole provides additional grip and stability while hiking, while the tough outer sole is hard enough to survive anything the trail can throw at it.
Are the Chaco Zvolv X2 Athletic for you?
If you're searching for a lightweight hiking sandal that fits a wider woman's foot shape then the minimalist webbing design of the Chaco Zvolv X2 Athletic are definitely for you! Breathable, grippy, and durable, the adjustable straps mean ensuring a comfortable fit is a simple one with a tough buckle that won't let you down.
Editor's Note – You can also check out our article about the best Travel Hammocks.
Best hiking sandals for women with flat feet
A similarly pared back design to the men's Columbia Ventero, the ECCO Yucatan are more than a match for flat and problem feet. The insole provides plenty of internal foot support, while the thick outer soles have a great level of grip even on dry rocky climbs.
A stretchy duplicate hook and loop closure system holds your feet securely without feeling unnecessarily tight, and nor do the soles feel unduly heavy after a day on the trail. There's just the right amount of upper foot protection for most hikers, while maintaining plenty of air ports to aid the faster evaporation of sweat.
Are the ECCO Yucatan for you?
Any woman searching for a lightweight and striped back hiking sandal will appreciate the ECCO Yucatan. Add to the that the extremely comfortable insoles that makes them suitable for flat and other problem feet, and you have a very good pair of hiking sandals all round, with fastenings that don't feel like they are trying to strangle your feet, and enough protection for most hikers and trails.
Editor's Note – You can also check out our article about the best Travel Daypacks.
Best of the rest
With a lower profile unusual in our review of the best hiking sandals, Teva have added something just a little bit different with their Omnium, available for men and women. The closed design also makes the Omnium similar to other hybrid shoe-sandals on our list.
There's an upper that dries quickly, even while still on your feet, meaning you won't have to endure the damp for longer than necessary while walking, and a really grippy sole that stretches right around the sandal to protect both heel and toe as well.
Air vents provide the necessary breathability, while the Omnium are secured by a combination of draw string laces and buckle closure.
Are the Teva Omnium for you?
The quick drying nature of the Teva Omnium make them the hiking sandal of choice for anyone who repeatedly steps in and out of water or across boggy ground and is fed up of then remaining with wet feet for the rest of a long walk, with all the problems that can result. But they also offer great grip and protection thanks to the rubber sole, foot security due to the multiple closures, and breathability too!
These hiking sandals are another specifically intended for use in or around water. Sporting a more open sandal design than the Teva Omnium, the All Out Blaze Sieve Convertible by Merrell has a waterproof leather upper in addition to the waterproof nature of the sole, which comprises of a lightweight material called Vibram. Three different adjustable closures ensure the best of fits even with wet feet!
Are the Merrell All Out Blaze Sieve Convertible hiking sandals for you?
If you find yourself getting in and out of water – say while rafting – you'll appreciate that these hiking sandals have been specifically designed and constructed with you in mind. Securing well on your feet, and with a waterproof leather upper, these fine sandals are completed with a lightweight sole with enough grip to ensure a solid footing both in and out of the water.
Recommended Article – have you checked out our article about the best Carry on Backpacks?
These women's hiking sandals by Keen are another pair of hiking sandals with a lower profile for those who prefer to feel lighter on their feet.
They come with plenty of air vents for breathability, but still secure the foot well thanks to their draw string lace system that incorporates the entire front of the foot from ankle to toe.
You'll also find a good amount of toe and heel protection on the Clearwater CNX, and a grippy but thin and lightweight sole to tackle those tougher areas of the trail. These sandals are also water resistant and quick drying, and come in five alternate colors too!
Are the Keen Clearwater CNX for you?
If you're a woman looking for a pair of hiking sandals that are both lightweight but incredibly grippy whatever the conditions, you've found them! Other advantages include the fact the open style makes them great for breathability, while there is still good protection for the foot as a whole, including heel and toe. Finally, they are also quick dryer, a great advantage when on the trail for hours at a time.
The choice is yours!
There's a whole world of hiking sandals out there for men and women, and we've done our best to bring you our top picks for hiking sandals. Whether you're looking for a sandal with an open or closed style, or closer to a hiking shoe or boot than a sandal, we've given you all you need to know to make the right choice. That choice is now yours!
Editor's Note – No matter where you are traveling, you NEED to have great travel insurance. We have personally tested TONS of travel insurance companies, and can say without a doubt that World Nomads is the absolute best (and most affordable!). Fill out the form below to get a quote.
***Disclaimer*** Some of the links in this post are affiliate links. This means that if you book your accommodation through the site, One Weird Globe will earn a small commission at no extra cost to you. Your support helps me keep the site going :)
Latest posts by Clair Ricketts
(see all)