Lagos in southern Portugal is all about beaches with amazing rock formations, cliffs and caves, its historic old town filled with heritage buildings, and having a good time at all of its bars and clubs.
There are loads of hostels in Lagos, but which ones are the best when it comes to having a good time, getting to know people or simply partying? There are almost too many options!
Don't worry! We've done the legwork and found the best party hostels in Lagos for you, so all you need to do is check our list for the one that suits you.
Without further ado, let's have a look and see what's happening!
15 Best Party Hostels in Lagos
Best Overall Party Hostel in Lagos
Why we like Rising Cock Party Hostel…
We like that this top hostel in Lagos has been going strong since 2004, the longevity of such a well known party hostel says a lot about how good it's going to be. The free pub crawls, amazing staff, great atmosphere, huge sun terrace for nursing those hangovers – all of it adds up to the best party hostel in Lagos!
Rising Cock Party Hostel is perfect for…
If what you're looking for is a good ol' party time at one of the best hostels in Lagos, then Rising Cock would be a good choice for you. Party hostels can be a little grubby sometimes, so staying at this one which is very clean makes a big difference. You can party every night, meet great people and remain fresh and clean the whole time!
Haven't Booked for Portugal? Read up on our favorite hostels in Portugal (for any budget)!
Why we like Sol A Sol Hostel…
Not every party hostel has to have a 100% hectic atmosphere all of the time. In fact we love when a party hostel balances the good times between partying and more of a chilled vibe, so we like the atmosphere at this Lagos backpackers hostel, Sol A Sol, quite a lot.
Sol A Sol Hostel is perfect for…
If you like the sound of fun on the beach, rooftop BBQs, nightly pub crawls then this is the Lagos party hostel for you! But on top of that the staff at this place make it even more of a social vibe by including 'family dinners', which is a great opportunity to meet fellow travellers.
Portugal is alive! And you'll find these party hostels have some of the best events around!
Why we like Cloud 9 Hostel…
What we like the most about this recommended hostel in Lagos is the fact that it's extremely social. There are nightly events and activities, a huge rooftop terrace which is great for hanging out with new friends – but the location in the old town and close to the beach is a great plus, too.
Cloud 9 Hostel is perfect for…
If location is important to you in a party hostel, then you'll like Cloud 9. It's really near the strip, which means bar and club options are but a few minutes' walk away. And when you need to just chill after a particularly… late night? Just walk to the beach and sit in the sun with a cold drink.
Why we like Bura Surfhouse…
We love the layout of this party hostel in Lagos: it's open plan, features a pool complete with poolside bar, plus a rooftop terrace. On top of that the breakfast is free, and there's an in-house chef to make sure things stay tasty when it comes to food. The dorms are simple and clean and the private rooms are boutique-style, which we like.
Bura Surfhouse is perfect for…
If you're looking for a homely, good all-rounder of a party hostel, someplace where partying isn't the priority but where it still definitely does happen, then Bura Surfhouse is a good option. Foodies will love the delicious free breakfast. And for those who want to check out the old town, it's not far from this top hostel in Lagos.
The Best Travel Backpack EVER MADE!?!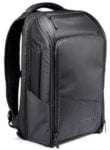 We are obsessed with backpacks – we've tried them all! And our favourite carry on backpack in the WORLD is the Nomatic Travel Backpack. This backpack has revolutionized the backpack industry and will change the way you travel forever :) Check it out here!
Why we like The Stumble Inn…
We absolutely love the decor of this budget hostel in Lagos. Though it's a party hostel, it definitely does the cute vibe very well, with a great outdoor courtyard to chill in on top of clean rooms and common spaces. We also like that the staff are very welcoming – it's always a bonus!
The Stumble Inn is perfect for…
Solo travellers. This Lagos backpackers hostel features that classic sort of hostel atmosphere, where people talk to each other and the staff get to know you, making your solo travel in Lagos feel like going away with some good friends. If that sounds like you, then you'll love staying at The Stumble Inn.
Do you love party hostels? These are the most amazing party hostels in Lisbon!
Why we like JJs Yard…
The staff often make a hostel stay, and the staff at this recommended hostel in Lagos are definitely some of the best you'll meet. They're fun (and funny), very helpful and kind, as well as knowledgeable when it comes to things to do in Lagos. We love the pub crawls and tours they offer here, too.
JJs Yard is perfect for…
If you want somewhere fun to stay in Lagos, then JJs Yard is the place for you. This budget hostel in Lagos has a welcoming, fun-loving atmosphere that instantly makes you feel at ease. If you're a sociable person who maybe gets bored at quiet hostels, that definitely won't happen here!
Why we like Top City Hostel…
This is easily one of the coolest hostels in Lagos. Very easily. The decor is new and very chic, making it feel like staying at a boutique hotel but for a fraction of the price. We love that of course. And we also like the cute motto of this place: friendship, fun and fiesta!
Top City Hostel is perfect for…
Couples or flashpackers. Simply because the design of this top hostel in Lagos is very cool, we think it will really appeal to those who want to chill (and have fun) in stylish surroundings. Solo travellers will like this place, too, since it's easy to make friends in the common areas – the 1 Euro sangria helps, though!
Do you love hostels? These are the most amazing hostels in Peniche!
Why we like Hutch House Hostel…
The host of this party hostel in Lagos is great – his tours of the cliffs and the caves at night are particularly good, which just come as an added bonus to an already great atmosphere. He's very knowledgeable about Lagos, making it easy to find cool things to do and places to eat in the city.
Hutch House Hostel is perfect for…
If you like having fun and always need something to do when you're on holiday, then staying here would be good for you. There are loads of activities going on daily, from kayaking and dolphin watching to beach BBQs and volleyball, it's a fun atmosphere that suits any fun-loving person.
Editor's Note – No matter where you are traveling, you NEED to have great travel insurance. We have personally tested TONS of travel insurance companies, and can say without a doubt that World Nomads is the absolute best (and most affordable!). Fill out this form to get a quote for your trip to Lagos!
Why we like Algarve Surf Hostel…
This budget hostel in Lagos is another contender for the coolest hostel in Lagos, too: newly renovated and filled with nice design touches, it's definitely a cool place to stay and hang out. We love that there's a good party scene at this hostel, but not so much that it means you can't sleep at night – the best of both worlds!
Algarve Surf Hostel is perfect for…
If you're not that interested in being right near the centre of town, but just prefer somewhere nice to stay with a (very good) free breakfast and a great atmosphere, well, this place is the hostel for you! And if you just want to chill by the pool all day? You can do that here, of course.
Don't stop the party! Read up on Europe's best party hostels too!
Why we like Old Town Hostel…
The atmosphere at this party hostel in Lagos is just perfect, which we love. The staff are funny, like to join in the fun and generally make the vibes here really great for meeting people and having a good time. We like the location in the old town, meaning the beach and the main strip with its bars are both close.
Old Town Hostel is perfect for…
Solo travellers and groups of friends travelling together will definitely find this place a lot of fun. If you're by yourself, you can meet people really easily, and if you're with friends you've just found yourself a super fun place for you and your mates for the next few days. It's all about those family dinners!
Once you've booked, check what there is to do in Lagos!
Why we like Suntrap Hostel…
We love that this top hostel in Lagos has been recently renovated. It's set in a 100-year-old building and the renovations just make the inside look like something from a design magazine. It's definitely one of the coolest hostels in Lagos – and that's without even taking into account the free wine every night!
Suntrap Hostel is perfect for…
If location is important to you then you'll like this place a lot: it's a short walk to the beach and also to nearby grocery stores, so you can grab a fizzy drink when you've had a bit too much wine the night before. The rooftop terrace is also a great place to chill.
Why we like The Shelter…
The good vibes at The Shelter are all down to the two founders of this top hostel in Lagos, who are keen nature-lovers and surfers, giving this place exactly the sort of laid-back, surfery party atmosphere that we really like. The courtyard area is a great space to socialise and the interiors are cool.
The Shelter is perfect for…
If a very chilled out and homely hostel sounds like your sort of thing, then you should look at staying at this party hostel in Lagos when you're in town. It's not about wild partying, but more about just having fun, which is something that would definitely suit backpackers who have been travelling continuously for a while.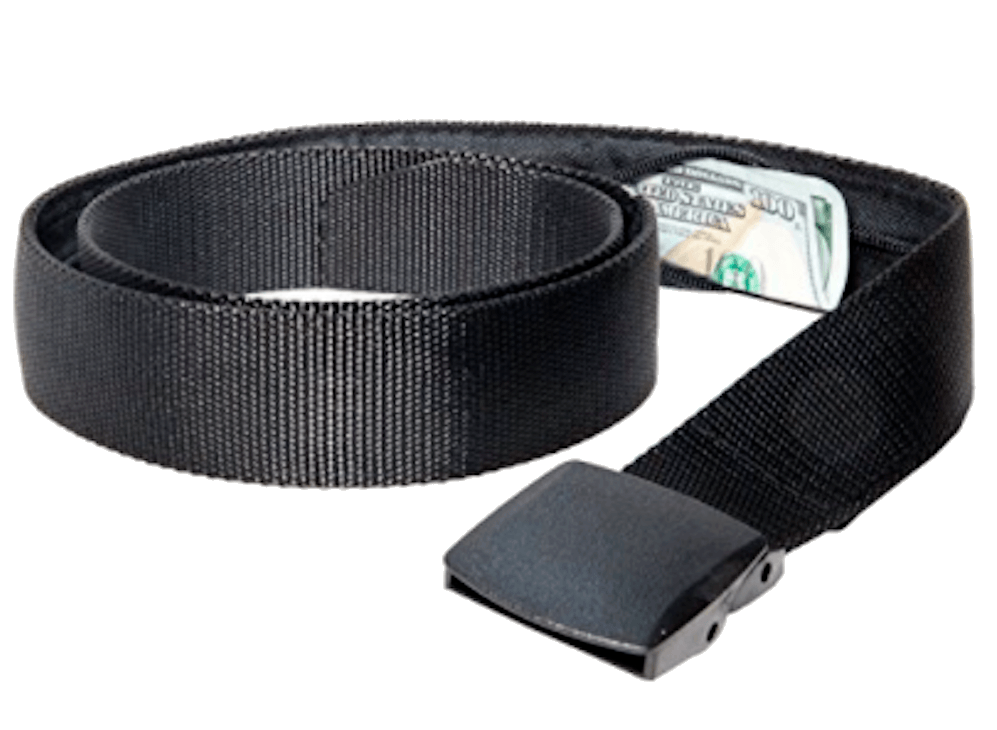 If you are traveling you should ALWAYS have emergency cash hidden on you! Security belts are great because they are affordable and can fit a ton of stuff in them (great for peace of mind!). Check out our favorite travel belt!
Why we like Olive Hostel Lagos…
Not so much a party hostel in Lagos as one with a relaxed atmosphere, very good friendly vibes, great staff, a welcoming feel to it and simple, homely decor. We love it. Of course the port wine tasting and complimentary sangria helps bring a little bit of party atmosphere to the place, too.
Olive Hostel Lagos is perfect for…
If you want to have a good time in Lagos but don't really want to spend the whole time completely drunk, this is a great option. It's got all sorts of things going for it, free alcohol some days – sure – but there's also rooftop yoga and a calm atmosphere that is great. Especially if you're coming to the end of your time travelling and you need a detox.
Why we like The 17 Hostel…
The 17 Hostel has some really bright, colourful decor and really light spaces, making it a pretty cool hostel in Lagos. Whilst it's not necessarily a party hostel, the vibe is great and the owner is always on hand to make sure you enjoy your nights out in the city!
The 17 Hostel is perfect for…
Party people who don't want to party too close to home. Sure, partying is fun, but if the party is happening at your actual hostel sometimes it can get a bit much. So the location of this chilled place is great and the owner knows a thing or two about where to go to have the best time in Lagos. Can't fault that!
Why we like Good Vibes Hostel…
Good Vibes hostel is very well located. It's a short walk to bars, restaurants and clubs, making it easy to explore what Lagos' nightlife has to offer, which we like a lot. We also like the quiet atmosphere, but we really love the air-con – keeping cool in the heat can be difficult without it!
Good Vibes Hostel is perfect for…
If you're more about exploring a city than just sitting in your hostel getting drunk, then Good Vibes is the place for you. It's in a great location: the beach, the bars, and the old town are just on the doorstep of this place. Couples who want a chilled, affordable place to stay will like it here.
FAQ's
What are Party Hostels in Lagos Like?
A cool combination of relaxed beach vibes and classy modern style can be found at most party hostels in Lagos! In addition to having great social atmospheres and central locations, party hostels are also usually very clean, well-staffed, and will sometimes organize other activities and tours around Lagos during your stay.
How Much do Party Hostels in Lagos Cost?
A one night stay in a dormitory room is usually in the $15 to $25 range, although you can find some cheaper options. For a private room, you'll be looking at around $50 on average, sometimes more or less depending on the location and facilities offered.
Are Party Hostels in Lagos Safe?
Lagos is generally a safe travel destination, and hostels usually have good security features in place to prevent any issues from coming up during your stay. Of course, whenever you are traveling it is always a good idea to be cautious especially if you're going out at night and partying!
Conclusion to the best party hostels in Lagos, Portugal
Traveling through Portugal? Check out our top hostels in Lisbon and top hostels in Porto!
If you're after adventure while you're in town, check out the 20 best day trips from Lagos!
There you have it – the best party hostels in Lagos. Who knew there were so many!
And not only that, but they're all clean, feature some really great staff, and some of them are really stylish. That's not the usual for party hostels, is it? Well, in Lagos it is!
That means there's something for everyone – flashpackers with money to spare, couples who want to stay somewhere a little bit posh, solo travellers who want something fun to do every minute of the day.
And if you can't choose from all the great party hostels on our list? You should try out the best party hostel in Lagos: Rising Cock Party Hostel is a good option for anyone looking for good times!
***Disclaimer*** Some of the links in this post are affiliate links. This means that if you book your accommodation through the site, One Weird Globe will earn a small commission at no extra cost to you. Your support helps me keep the site going :)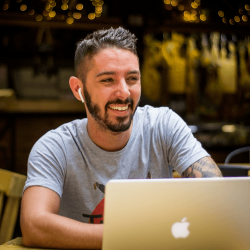 Latest posts by Aaron Radcliffe
(see all)