A large island country in the Caribbean, Jamaica is a popular honeymoon destination and a hotspot for people looking to enjoy gorgeous beaches, a tropical climate, indigenous culture, a laid-back lifestyle, and rich diversity of flora and fauna.
The nation is famous for Bob Marley and reggae music, Rastafarianism, and delicious cuisine. With world-class resorts and a wealth of things to see and do, there are plenty of reasons to add Jamaica to your travel bucket list.
While there's rarely trouble within the stunning resort complexes, Jamaica has a reputation of being unsafe in some areas. High levels of poverty combined with high levels of drug use do contribute to substantial risks towards tourists.
Don't be disheartened though! There are plenty of ways to enjoy the tropical island idyll of Jamaica without worrying yourself senseless about your trip. Following some basic safety advice and using your common sense goes a long way to ensuring you have a great holiday.
To put your mind at ease further we've created a list of the very best places to visit in Jamaica; you can plan your exciting Jamaica trip with greater peace of mind.
Spoiler alert: some of the best places to visit in Jamaica will certainly amaze you!
Best places to stay in Jamaica
Best Hostel in Jamaica
Located close to Montego Bay, one of the most popular tourist neighbourhoods in Jamaica, the cheap and cheerful Wooflip Hostel is a terrific base for anyone looking for comfort at affordable prices and a sociable vibe.
There are mixed dorms and private rooms and you can mingle and meet others in the common areas. Whip up a feast in the shared kitchen, catch up your laundry, surf the free Wi-Fi, and make use of facilities like the tour desk, bike rentals, and airport transfers (additional fees apply).
Best Hotel in Jamaica
The Grove Country Villa is one of the best places to stay in Jamaica's pleasant town of Mandeville. Check into an en suite double room and enjoy amenities like a TV, free Wi-Fi, and safe.
The interconnected rooms make it a good choice for families as well as couples. You can prep your own meals in the kitchen, relax in the garden, and chill out in the communal lounge. A hearty breakfast is included in the prices.
Top-Class Luxury Hotel in Jamaica
– If you're thinking about where to stay in Jamaica for top-class luxury, The Cliff Hotel is perfect. One of the best places to stay in Jamaica for high-class service and top-notch facilities, you can enjoy a range of treatments in the blissful spa, relax by the large outdoor pool and sun terrace, and treat yourself at the hairdressers. There a tour desk and a gift shop too.
The onsite restaurant serves tasty meals. There are various rooms and villas to choose between, accommodating different sized groups. All are en suite and come with a balcony or patio, TV, free Wi-Fi, safety deposit box, and separate seating area. It's located in Negril.
Staying safe in Jamaica
As long as travellers are aware of the very real risks when visiting Jamaica, heed safety advice, and don't let their guard down, it's perfectly possible to enjoy Jamaica and get out and about rather than remaining in the resort all the time.
Statistics show that Jamaica has some of the highest per-capita homicide rates in the world, although most violent crimes are between locals, with drugs, politics, and gangs playing a major role. Tourists are most likely to be a victim of theft.
Lock hotel rooms and windows at all times and make use of safety deposit boxes. Don't carry expensive items when sightseeing and certainly don't flash the cash. Be wary of pickpockets and always keep hold of your bags. While there is usually a high police presence in tourist areas the integrity of the police is often questioned. Avoid quiet areas, even in the daytime.
Be cautious of using bank cards—ATMs can be tampered with and credit card skimming is a problem.
Neighbourhoods in Jamaica to avoid include Cassava Piece, Mountain View, Spanish Town, Tivoli Gardens, Grant's Pen, Arnett Gardens, and Trench Town around Kingston. Steer clear of Hart Street and Clavers Street, Rose Heights, Mount Salem, Canterbury, Flankers, Barret Town, and Norwood around Montego Bay.
Solo female travellers should take care to avoid revealing their accommodations and avoid uncomfortable situations—harassment is fairly common and sexual assault is unfortunately not unheard of.
Don't drink excessively and avoid quiet areas. Homophobia is rife in Jamaica. Gay and lesbian travellers may be subjected to verbal or physical assaults. Jamaica is not a good destination for LGBT travellers.
Don't use public transport, especially at night. Use licensed taxis. If you rent a car, always keep windows up and doors locked, know what areas to avoid, try to avoid driving at night, and be especially cautious when stopping at traffic lights.
Park in well-lit and busy places. Keep in mind that roads may not be well maintained and accidents are common. Tours and with local guides can be good ways of exploring Jamaica.
Avoid demonstrations, follow any curfews, avoid drugs. Harassment is common—walk with purpose, issue a firm "no" to vendors, and ignore antagonistic slurs. Heed hurricane warnings and stay indoors. September to November is hurricane season.
Pregnant women should be especially cautious in Jamaica due to outbreaks of the Zika virus (spread by mosquito bites). Malaria and dengue fever may also be transmitted through mosquito bites. Health wise, be sure to also stay hydrated and use sun cream.
Travel insurance is the best way to keep you and your belongings safe and secure while you are traveling abroad. We have personally tested TONS of travel insurance companies, and can say without a doubt that World Nomads is the absolute best (and most affordable!). Fill out the form below to get a quote :)
And now onto what you've been waiting for … the best places to visit in Jamaica!
#1 – Kingston
Possibly one of the most important places to visit in Jamaica
Jamaican capital city
Visit Bob Marley's former home
Cultural heart of Jamaica
Great place for foodies
Why it's awesome: Kingston is the vibrant capital of Jamaica. A pulsating city with a cultural heart, the metropolis boasts a renowned music scene, culinary appeal, markets, historical hotspots, architectural beauties, museums, and more.
The city has gone through a revival, with much regeneration work, improvements to infrastructure, and many makeovers. There's also a pumping nightlife. While many travellers bypass the capital and head straight for the beaches, this is the place to really get under the skin of Jamaica and learn more about the local culture, traditions, and ways of life.
Plus, while the streets are crowded with locals, it's not excessively touristy when compared with other parts of the island nation. People could spend weeks in Kingston and still find plenty more great things to see and do!
What to do there: The Bob Marley museum is one of the most famous places in Jamaica's capital, home to personal items that once belonged to the famous reggae musician and heaps of memorabilia.
It's the former home of the late star and the tours provide anecdotes about the man, his life, and his music. Trench Town Culture Yard is another Jamaica must-see for music lovers. Visit the Arawak Museum to learn about indigenous island life, admire art in the National Gallery of Jamaica, and take a step back in time at Devon House.
Shop till you drop in Kingston Craft Market and sample iconic dishes like jerk chicken, codfish, and curried mutton, accompanied by hot sauces and finished with fresh tropical fruits.
You'll find some of the most incredible places to eat in Jamaica along Kingston's streets. Relax in Hope Botanical Gardens, hope a boat ride across to Lime Cay, learn more about Jamaican history at Liberty Hall, unwind in Emancipation Park, and catch a football game at the National Stadium.
Pause for a few moments of contemplation in Holy Trinity Cathedral, one of the main religious landmarks in Jamaica, pay your respects in National Hero's Park, and take a tour of the fascinating Port Royal. Home to the ruins of Fort Charles ad Fort Rocky, visiting the former pirate hangout is a Jamaica must do. At night, hop between the cool bars and clubs and sip on island rum.
Haven't Booked for Jamaica? Read up on our favorite hostels in Jamaica (for any budget)!
#2 – Blue Mountains
A beautiful and scenic place to check out in Jamaica
Home to Jamaica's tallest mountain
Excellent hiking and biking
Diverse wildlife
Stunning views
Why it's awesome: The picturesque Blue Mountains are among the most beautiful natural hotspots in Jamaica. Located in the east of the island and stretching for some 45 kilometres (28 miles), the mountain range is usually shrouded in low-hanging mists that give them a blueish tinge.
The namesake Blue Mountain is the country's tallest peak, standing at a towering 2,255+ metres (7,400+ feet). The summit offers amazing views that can reach all the way to Cuba and Haiti on a clear day. The mountainous forests are filled with an abundance of flora and fauna and the area offers terrific hiking and biking opportunities.
What to do there: Explore the forests of the Blue Mountains and spot diverse wildlife, including the Papilo homerus butterfly, which is the second-biggest butterfly on the planet.
Watch as many species of birds flit through the skies and between the tree branches, admire the riot of colours created by the many wildflowers, and spot small mammals and lizards scuttling through the undergrowth.
If you see the Jamaican bamboo in bloom you're in for a rare treat—the interesting plant only flowers every 33 years! Visit the rolling grasslands on the lower slopes and pay a visit to the plantations and farms that grow the beans used to make the well-known Blue Mountain Coffee. Sip a cup of the famous beverage and buy beans and grinds to take home with you.
Spend a magical day (or longer!) hiking or cycling through the mountains. Tackle Catherine's Peak and see the natural spring used to source a lot of the country's bottled water. Discover the natural wonders of Holywell Nature Reserve (part of the Blue and John Crow Mountains National Park).
If you're feeling energetic, hike the Peak Trail to reach the top of Blue Mountain itself. The walk is challenging but the glorious views from the peak are more than worth it! Be sure to wear suitable footwear and carry plenty of drinking water.
The Best Travel Backpack EVER MADE!?!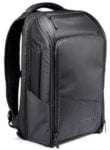 We are obsessed with backpacks – we've tried them all! And our favourite carry on backpack in the WORLD is the Nomatic Travel Backpack. This backpack has revolutionized the backpack industry and will change the way you travel forever :) Check it out here!
#3 – Negril
One of the most romantic places to visit in Jamaica!
Spectacular beaches
Gorgeous sunsets
Varied activities and attractions
Water sports
Why it's awesome: Gorgeous Negril is famous for its pristine white sandy beaches and its ruggedly attractive cliffs. The waters are clean, clear, and delightfully warm, the sands are soft and enticing, and you can wade pretty far out into the sea.
Among the most stunning towns in the country, Negril is also one of the most romantic places to visit in Jamaica. The vibe is relaxed, there are plenty of accommodations right on the beachfront, there are tons of great places to eat and drink, and the local attractions are pretty cool too. With a good selection of water sports, there are plenty of ways to fill your time with adventure too.
What to do there: Bask on the soft, sandy beaches and top up your tan, take a dip in the dazzling sea, and return to the sands in the evening to witness a spectacular sunset over the waves. Negril is famed for being one of the best places in Jamaica for its incredible sunset vistas. Take a ride in a glass-bottomed boat and explore the underwater world with a spot of snorkelling.
You can also arrange trips that include activities like scuba diving and sea fishing. Watch in awe as the cliff divers perform their daring stunts close to the popular Rick's Café, stroll hand in hand with your love along the edges of the scenic Martha Bray River, and learn about local rum production (as well as sampling local drinks) at the Appleton Rum Estate.
The eco-resort of Royal Palm Reserve is a Jamaica must-do for anyone interested in wildlife and Barney's Flower & Hummingbird Garden is a delightful attraction when you travel to Jamaica's Negril with children. Perfect for families, couples, and friends, head to Kool Runnings Adventure Park for thrills galore. It has a water park, go-karts, paintball, bungee trampoline, and more.
#4 – Morant Bay
One of Jamaica's coolest historical sites!
Fascinating history
War memorial
Pretty beach
Charming lighthouse
Why it's awesome: Within easy reach of Kingston, Morant Bay is one of the most interesting historical points of interest in Jamaica. Today a relaxed and peaceful town, it was the scene of a major uprising.
The Morant Bay Rebellian of October 1865 was one of the country's most significant historical events, a rebellion where black plantation workers (and descendants of former slaves) rebelled against the poor conditions.
Many people lost their lives, the court was burned down, and numerous people were punished. To date, it was the only peasant rebellion in Jamaica.
What to do there: Wander through the town and remember its past and visit the remains of Morant Bay Fort. Constructed in the late 1750s, the ruins still have several cannons and you can see a plaque that remembers almost 80 people whose bodies were found in the area in the 1970s.
They are thought to have died in the rebellions. Although the old courthouses burned down on two separate occasions, there is a new court that opened in 2014. Visit the 1865 St.
Thomas Parish Church, pay your respects to fallen soldiers who perished during WWI at the peaceful Memorial Garden, admire Morant Point lighthouse, and relax on the tree-lined sands of Lyssons Beach.
Love the Caribbean? Wondering is the Dominican Republic safe? We answer all of your questions!
#5 – Windsor Mineral Spring
One of the more unique places to visit in Jamaica!
Unusual natural feature
Relaxation opportunities
Scenic surroundings
Water that burns!
Why it's awesome: Located in St. Ann and also known as Firewater Pond, visiting Windsor Mineral Spring is one of the more unusual things to do in Jamaica.
The mineral-rich waters have long been thought to have healing properties but there is something even more incredible about this spring—the water can actually be set on fire! The bubbling water is surrounded by gorgeous natural scenery and the ambience is tranquil.
What to do there: While it is possible to take a dip in the water of Windsor Mineral Spring, caution is advised—nothing would ruin a soothing dip quicker than bursting into flames! It is perhaps safer to simply paddle through the waters, although that can still be risky.
Massages are available for a more relaxing experience or you can even have a go at cooking on the burning waters. Even if you just choose to watch the unusual combination of fire and water it's still an impressive place to visit in Jamaica.
#6 – Falmouth
A very cool place in Jamaica to go for a day
Strong sense of history
Unusual bio-luminescent waters
Grand old homes
Family-friendly attractions
Why it's awesome: Easy to reach from the two popular tourist centres of Montego Bay and Ochos Rios, the town of Falmouth is a charming and atmospheric old town with a beautiful waterfront and handsome buildings from the Georgian period.
Once a wealthy centre of trade that was famous for sugar, coffee, and rum, today it has a strong sense of heritage and there are also a few natural attractions and unusual things to do.
What to do there: Take a walk around the town, either independently or with a guide, and see the various historic buildings. Highlights include Vermont House, Tharp House, the former Masonic temple and now a Baptist Church of the Baptist Manse, the Barrett House, and the courthouse.
Experience the hustle and bustle of Albert George Market, take a tour of the 1750s Hampden Estate, which is one of Jamaica's oldest rum estates, and visit Good Hope Great House. Take kids to the exciting Jamaica Swamp Safari Village, home to crocodiles, alligators, iguanas, monkeys, snakes, birds, and more.
A Jamaica must-see, don't miss the Glistening Waters Lagoon at night time when it shimmers and shines due to all the bio-luminescence. You can swim in the glowing waters and take a boat ride on the sparkling marvel.
#7 – Treasure Beach
One of the most incredible free places to go to in Jamaica
Remote and offbeat beach
Scenic views
Snorkelling
Relaxation
Why it's awesome: Situated in St. Elizabeth, Treasure Beach is a picture-perfect gem. The idyllic and tranquil beach stretches for around 9.7 kilometres (six miles) and rarely feels crowded. The sands are soft and golden and the waters are clear and blue.
The atmosphere is relaxed and there are simple beach shacks dotted along the edges where you can grab snacks and refreshments. It's a perfect place for escaping the stresses and strains of everyday life and luxuriating in the laid-back Jamaican lifestyle.
What to do there: Stroll along the sandy expanses and stumble across tucked-away coves and blissfully empty sands. It really will feel as though you've discovered your very own slice of tropical paradise at Treasure Beach!
Swim in the enticing waters and go snorkelling to spot various aquatic creatures. Soak up the breath-taking views and snap plenty of pictures to make the folks back at home jealous.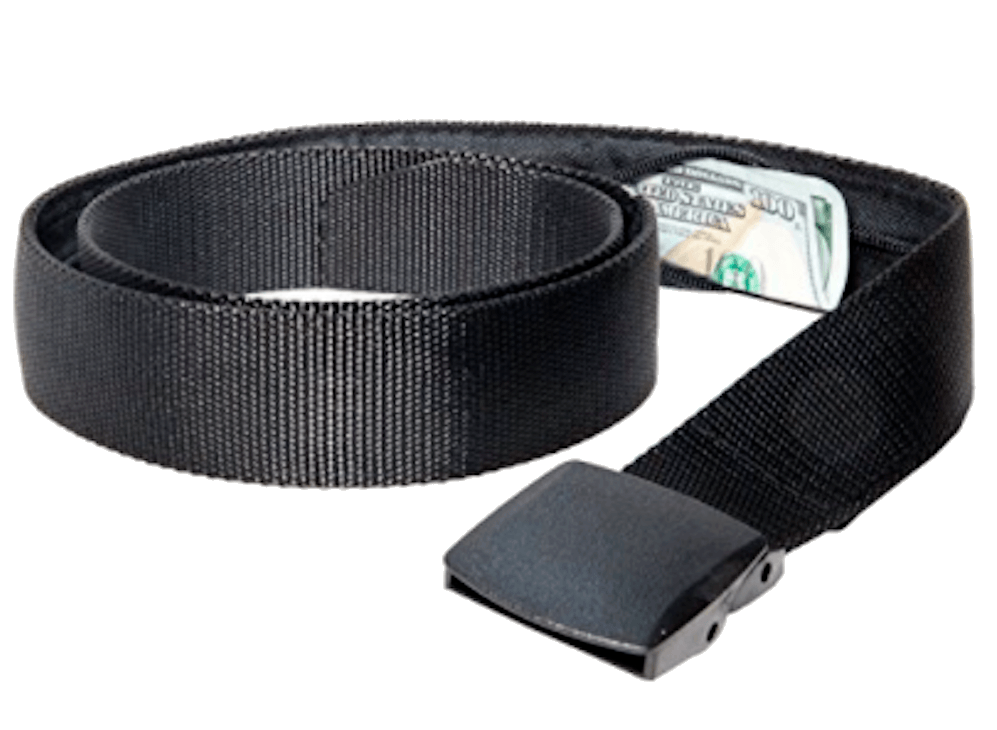 If you are traveling you should ALWAYS have emergency cash hidden on you! Security belts are great because they are affordable and can fit a ton of stuff in them (great for peace of mind!). Check out our favorite travel belt!
#8 – Montego Bay
Easily one of the most fun places to check out in Jamaica
Major tourist resort
Beautiful beaches
Lively city centre
Diverse activities
Why it's awesome: Also sometimes referred to by the shorter name of MoBay, Montego Bay is one of the most popular tourist resorts in Jamaica. The country's second-largest city, it was visited by famous explorer Christopher Columbus in the late 1400s. Well-known for stunning beaches, a vibrant nightlife, and duty-free shopping, there's something for everyone in Montego Bay.
From historic plantations and a bustling downtown to the verdant countryside and lush gardens, you'll find plenty to keep you busy. And, if all that wasn't enough, there are tons of activities to try and a wealth of top-notch accommodations with awesome facilities too.
What to do there: Take a leisurely walk around downtown for a taste of authentic Jamaica. Admire the architecture around the main square, peruse the array of goods offered by street vendors, and savour delicious local fare.
Visit Greenwood Great House, which sits surrounded by scenic hills, saunter along the Hip Strip, appreciate the eco-efforts, art, and views at Ahhh… Ras Natango Gallery and Garden, and learn more about the White Witch of Rose Hall (Annie Palmer) at the atmospheric former plantation house of Rose Hall Great House, which is chock-full of period furnishings.
Bask on gorgeous beaches like Doctor's Cave Beach and Cornwall Beach, snorkel and dive in Montego Bay Marine Park, go zip lining in the jungles, have watery fun at the family-friendly Aquasol Theme Park, try your hand at bamboo rafting, and much more.
A few more of the best places to visit in Jamaica
Firefly is an unknown (but awesome!) place to see in Jamaica; located in St. Mary Parish, the impressive hilltop home was once home to famous writer and actor Noel Coward. There are several gorgeous waterfalls to enjoy around Jamaica, including the beloved scenic treasure of Dunn's River Falls.
The resort of Ochos Rios has fun aplenty, including Dolphin's Cove and Turtle River Falls and Gardens (a cool but underrated place to visit in Jamaica). Descend into the Green Grotto Caves, take a day trip to Booby Island, and chill at Black River. Don't forget to check this list of the best things to do in Jamaica when on vacation to make sure that you don't miss any of the best bits!
***Disclaimer*** Some of the links in this post are affiliate links. This means that if you book your accommodation through the site, One Weird Globe will earn a small commission at no extra cost to you. Your support helps me keep the site going :)
Latest posts by Clair Ricketts
(see all)