The huge Russian capital of Moscow is jostling with iconic sights. Just head to the infamous Red Square, home to Saint Basil's Cathedral, and the imposing Kremlin, where Lenin lies to this day.
Russia, however, is an impossibly huge country. And being so big there's a lot of things to see, even just outside of Moscow – a great idea when the city just feels too much.
Our guide to the best day trips from Moscow has been made with exploring in mind. We've included amazing day trips from Moscow by train, days out for couples – even family and budget-friendly excursions, so there's something for everyone.
Look no further than below to see what mysterious Russia has to offer on a Moscow day trip…
Editor's note – Looking for a place to crash in the Russian capital? Check out our 15 best hostels in Moscow!
Quick Answer: Best Day Trips from Moscow
Best Places to Stay in Moscow
Moscow might have a hardy image but staying in the city will show you its softer side. Choosing the right area to stay in the Moscow will open the city up to you and you'll enjoy all of the day trips around the Russian capital city in a totally hassle free way.
•
Best Hostel in Moscow
•
This top Moscow hostel is in a great location – so there's a metro station in easy walk (one stop to the Kremlin), the neighbourhood is chill, and you can even stroll easily to the acclaimed Gogol Center from here. But the staff are also very good and the interiors of the hostel itself feel rustic and homely.
•
Best Budget Hotel in Moscow
•
Incredible value for money
A 4-star hotel? The best budget hotel in Moscow? Yes, it's true. All the elegance of this art nouveau building and its classic interiors can be yours for a bargain of a price. There's also a buffet breakfast and an Italian restaurant, which sounds good to us! Plus the location is great: it's just a five minute stroll from Arbatskaya station.
•
Best Luxury Hotel in Moscow
•
Complete old world luxury
A sublime and historic hotel that first opened its doors in 1903, the Hotel National Moscow is the place to be for old world luxury and refinement. Definitely. Sip on drinks in the elegant bar in the evening, wake up with a coffee in the atrium courtyard, enjoy a dip in the pool, or simply laze around in your super luxe room.
#1 Best Day Trip from Moscow –St Petersburg
Day Trips from Moscow by Train
High-speed train

See famous sites

Eat local food
Use your time in Russia to see not just one but two of its incredible cities, and take this one day trip from Moscow by train to St Petersburg and all its top sights. The high-speed train from the centre of Moscow speeds you across the land to reach St Petersburg in four hours.
Take a tour that'll navigate you to the best sight in the city so you can pack as much as possible into the time you have there.
You can see the stunning Hermitage Museum, as well as the Winter Palace, the Church of the Spilled Blood and St Peter & Paul Cathedral. If you have time, you can enjoy a boat ride along the picturesque canals of St Petersburg.
You'll even get to sample some of the city's cuisine on your route to its various attractions, as well as enjoy a Russian coffee in a charming cafe in the city.
Make your way back to Moscow on the train after having an action-packed day in Russia's second city.
The Best Travel Backpack EVER MADE!?!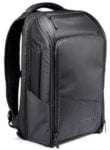 We are obsessed with backpacks – we've tried them all! And our favourite carry on backpack in the WORLD is the Nomatic Travel Backpack. This backpack has revolutionized the backpack industry and will change the way you travel forever :) Check it out here!
#2 – Monino
Visit an old air base

See Russian military planes

Great for history fans
If you're a fan of aviation then this is going to be a super fun day trip by train from Moscow for you. The town of Monino is located around 20 miles from Moscow and is relativity unspectacular… Except for its amazing aviation museum.
The day trip from Moscow to Monino takes around an hour by train through the Moscow suburbs, and once you arrive at the station you'll need to walk around a mile to reach the museum itself, but the journey will be well worth it  
The Central Air Force Museum is the largest of its kind the world and is bursting with Russian aircraft as well as a whole host of other interesting exhibits.
A great place to take kids for the day, the museum has over 180 Russian aircraft to see around this old airbase. There's old planes from the Second World War as well as amazing amphibious aircraft.
You can also learn about Russian military aviation history with a pretty fascinating tour by ex-pilots, which will help make it a day to remember.
Fun train trip

Historical fortress

Try local food
A great day trip from Moscow by train, you will get to see the real daily life of Moscow as you hop on the metro from Moscow central railway station. Travel with your guide out of the city and out into the surrounding countryside.
As you make the hour and a half train journey you'll get the chance to chat with your guide, learn about interesting historical facts and ask some questions about Kolomna – or maybe just about Russian life!
On arrival in Kolomna, you'll see for yourself the amazing historical fortress: the Kolomna Kremlin. Dating all the way back to the 15th century, your guide will show you the fortress with its 17 soaring towers and red walls.
Treat yourself to lunch and then, if you're into food (like we are), we suggest you take a detour to the Kalachnaya Museum – which is dedicated to the incredibly sweet traditional pastila, also known as a 'Kolomna marshmallow'.
With renewed energy from the sweet, sweet snacks, spend the afternoon at the Museum Forging Settlement with its collection of ancient relics.
#4 – Kaluga
Amazing museum

Learn all about space travel  

Interesting history
A really interesting and educational day trip from Moscow by train, this one takes you through rural Russia on the express train to Kaluga. Once in this riverside city make your way to the Tsiolkovsky State Museum of the History of Cosmonautics – or simply, the Space Museum.
Dedicated to cosmonauts, it was the first museum in the world to space exploration and is a truly fascinating place to spend the day away from the city.
Fans of architecture should bring their camera along for the day too, the museum which was built in 1961 is an amazing brutalist creation built with the future in mind. The cornerstone was laid by Yuri Gagarin himself and the museum is dedicated to a rocket science pioneer: Konstantin Tsiolkovsky.
Inside you'll be in awe of the feats of humanity as they launched themselves into space… Get up close to life-sized models of famous rockets including Sputnik 1 and learn about the science behind space travel. An ideal day trip for children as well as adults, it's also a good day trip from Moscow away from tourist crowds.
Staying Safe in Moscow
While Moscow is super safe, no matter where you are traveling, you NEED to have great travel insurance. We have personally tested TONS of travel insurance companies, and World Nomads is our favorite (and most affordable!).
Fill out the form below to get a quote so you can have a stress-free time traveling around Russia!
Romantic Day Trips from Moscow for Couples
Historical sites

Traditional food

See a tea ceremony
Spend a day away from the city with your other half as you explore one of the oldest towns in the region. This romantic day trip from Moscow for couples whisks you away from the city along the Moscow River to spend the day in Zvenigorod.
This old town is jammed full of history and you'll start your tour together with a visit to the 14th century Savvino-Storozhevsky Monastery. The town is a glimpse into a Russia of the past and a great way to understand more about the Moscow countryside.
Sample the refreshing kvass, a Russian speciality drink that's enjoyed in the summer months. And make sure you spare enough time to enjoy a long lunch together in one of the town's cafes; there'll be a variety of traditional dishes served and you can learn all about the local food (great for foodies).
Make a trip for dessert at the literally delicious Russian Dessert Museum, where you can also experience a Russian tea ceremony – complete with the traditional samovar, of course.
Finally round up your day trip with a stroll around the wonderful grounds of Ershovo Estate, an old country estate located just outside town.
Visit the ancient capital

UNESCO World Heritage Site

Amazing scenery
Spend the day exploring the old town close to Moscow and see more of the rural life in the province. Take this day trip from Moscow for couples and discover ancient architecture and old traditions that are an intrinsic part of this region's culture and heritage.
On your trip, you'll be able to make stops off at picturesque Russian churches made from white stone and see quaint, old fortified towns before arriving in Vladimir itself.
The medieval capital of Russia, it's rich in history, with a few UNESCO World Heritage Sites under its belt in the form of the fortress-like Cathedral of Saint Demetrius, the imposing Golden Gate, and the grand, golden-domed Assumption Cathedral – all of which date back to the mid-1100s.
Head north to the small town north of Suzdal with its many well-maintained historical monuments and colourful churches. The town is surrounded by green fields and is a romantic place to take a stroll with your other half and explore one of the many quintessential white churches of the area.
Great for history fans

Try out a traditional banya

Three-course Russian meal
This is a fun day trip from Moscow for couples which will treat you both to a truly Russian experience. The tour will take you to see some of the many charming historic towns that surround Moscow – such as Sergiyev Posad, to visit the famous Trinity Lavra of St. Sergius monastery, of course.
The monastery is a must-see sight on a day trip from Moscow, but the best part of the day is that you get to really enjoy part of Russian culture at a banya.
The traditional sauna is part of more than 1,000 years of tradition and you and your partner will be able to try one out for yourself.
The traditional wooden sauna is situated on a stunning lake and you'll have a whole three hours to spend learning all about the customs and enjoy a treatment. Try out an exfoliating skin scrub Russian style called a venki – you may have seen this before, and it sort of resembles being hit with the branch of a tree (complete with dry leaves) to get the blood flowing, of course. 
After all of the preening, and lot of sweating and just a little bit of pain, you can then run out of the hothouse and cool off in the lake outside. And then the real secret ingredient of the banya this time around is tucking into a hearty three-course traditional Russian dinner.
Day Trips from Moscow with Kids
UNESCO site

Old town

Traditional lunch
A fun day trip from Moscow with kids that means you get to ride on a train together and learn all about Russian history. Sergiyev Posad is a fantastic destination for an easy day trip from Moscow that packs a lot into the day.
Make your first stop in the city a visit to the UNESCO-protected Troitse-Sergieva Lavra and then head out to for a stroll around the old city along the small streets with charming traditional houses. Do as the locals have done for years and take some bread to feed the ducks with your children at the Kelarskiy Pond which was created in 1552.
Make sure you see the Assumption Cathedral in the town's Kremlin that was influenced by Ivan the Terrible himself and go inside the site of the first wooden church – still an important place for pilgrimages. Enjoy a traditional dumpling lunch together as you and your children learn all about Russian life.
Learn how to cook

Wear traditional clothes

Fun games
A really great way for your family to learn all about traditional life in Russia, this day trip from Moscow for kids will get you all time-travelling back to the past as you visit Russian huts.
Your guide will take you to the rustic hut which comes with a Russian stove and interiors made of natural materials. Inside the hut, you will be able to taste old traditional Russian food, from red caviar and tea from a samovar.
You can all learn how to cook a traditional Russian dish over the stove and sample some tasty pickles. The whole day will be a unique experience and a way to understand more about the country as a whole.
After eating you'll get dressed up in traditional Russian dress and take part in old games which will be a lot of fun for everyone. And, if you really want to round up the day in style, you can try out a real Russian bath!
Guided tour

Historical architecture

Scenic road trip
For a day away from the city crowds surrounded by Russian history, enjoy this day trip from Moscow to Yaroslavl.
You and your family will get driven with a guide all the way through amazing landscapes to this old historical city with its ancient streets and architecture from the 16th and 17th centuries.
Your guide will tell you all tales of Yaroslav the Wise, a prince that helped to shape Russia through uniting principalities.
You will get to hear all about more recent Russian history and have the chance to ask lots of questions – the perfect opportunity for you all to learn more about Russia.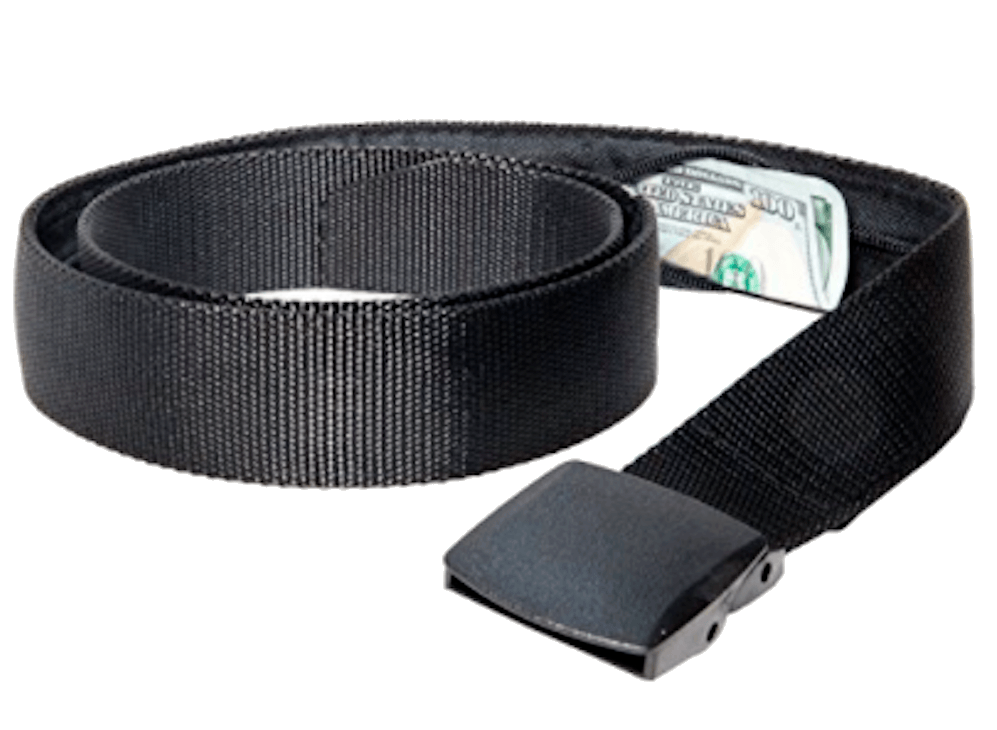 If you are traveling you should ALWAYS have emergency cash hidden on you! Security belts are great because they are affordable and can fit a ton of stuff in them (great for peace of mind!). Check out our favorite travel belt!
#11 –Gorki Leninskiye
Best Cheap Day Trips from Moscow
Soviet history

Amazing architecture

Intriguing museum
Around 30 kilometres south of the Russian capital city itself, Gorki Leninskiye makes for a cheap day trip from Moscow. Keep costs low by travelling on public transport with a mix of train travel and local bus to reach this on the banks of the River Turovka.
The estate, more like a museum complex, is historically interesting as it's where Lenin lived and died. Naturally, Gorki Leninskiye is practically saturated with statues and monuments from that era.
Not only interesting for its part in Soviet history but also for its mix of architectural styles; the softer classical style of Lenin's actual old house and the blocky harshness of the Lenin museum.
The Museum of Political History – as it is now known – is made of black and white marble and is designated to celebrate Lenin and his life.
It's easy to spend a few hours here getting lost reading old documents, scanning old photographs and being taken aback by the towering statue of Lenin himself in the entrance way, complete with flowing red cloth.
The house itself can only be visited on a tour in Russian but, all the same, it's a unique glimpse into another time – you can even see Lenin's old bathroom!
#12 – Serpukhov
Historic town

Easy to reach by train

Grand buildings to see
Serpukhov is another bastion of history in the Moscow area that deserves a visit from anybody interested in learning about Russia's centuries-old heritage. Checking this town out makes for a great cheap day trip from Moscow: you'll be there in under two hours from Moscow's Kurskiy Vokzal station.
This city was founded in 1339, originally to protect Moscow from southern invasions, became a princedom, then itself was conquered by Tatars. A citadel was built to repel invades in 1556… but by the 19th-century residents were pinching bits of its limestone for their own houses.
You can still see it on a hill in town. The main sight here is, in fact, the extravagant Moscow Baroque style Trinity Cathedral, built in the 17th century.
Elsewhere there's the 500-year-old Vysotsky Monastery, home to the apparently miracle-working icon 'Inexhaustible Chalice', which is said to cure those suffering from drug addictions and alcoholism.
#13 – Dmitrov
Explore one of Moscow's oldest towns.

Learn about Russian history

Easy train ride from Moscow
An easy hour and fifteen minutes by train from Savyelovskiy Station, this cheap day trip from Moscow to Dmitrov is a great chance to soak up some more historic culture to be found in Moscow Oblast.
This town was incredibly founded in the 12th century (1154 to be precise) and has existed ever since, with its current iteration filled with charming centuries-old buildings complete with pastel coloured facades.
For facts and artefacts, head over to the Museum-Reserve Dmitrov Kremlin. Set in a beautiful building, you can also wander around the ruins of the old castle (or kremlin) marvelling at the history in the air.
Elsewhere there's the ornate 1760s Vvedenskaya Church piercing the sky as well as The Cathedral of Sts. Boris and Gleb.
One of the most ancient towns in the Moscow region, curiously Dmitrov also had the accolade of 'The Best Run Town In Russia' awarded to it in 2005, which certainly has us wondering.
Final Thoughts on the Best Day Trips from Moscow
There's more heritage and history in the Moscow region than you might even be able to fit into years of exploration.
Towns and cities nearby chart the rise of the Russian capital itself, and you can see it for yourself: grand cathedrals, imposing fortresses and monastery's are often a quick day trip from Moscow.
From romantic excursions that see couples being whisked around the famous Golden Circle of the most historically important of Moscow's satellite cities, to family days out to show your children the weird and wonderful world of Russian cosmonautics, there's something for everyone on our guide to Moscow's top day trips.
And we even included cheap day trips from Moscow, often involving an affordable train ride out of the city, to suit you if you're on a budget.
Get ready for an adventure. Moscow is massive, but Russia is even bigger!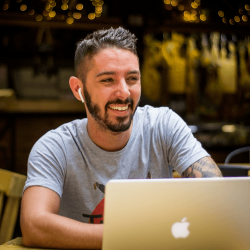 Latest posts by Aaron Radcliffe
(see all)