Blackpool is one of the largest seaside resorts in the UK and is located on the northwest coast of England. This seaside town is home to some of the most popular resorts in England, with its various attraction sites and endless activities to try out. From the magnificent beaches to the best spots to eat, this article will feature 21 different locations you can visit to experience the magic of Blackpool to its fullest.
• The 21 Best Things to Do in Blackpool •
#1 – Sandcastle water park
This is the largest indoor waterpark in the UK and one of the largest in Europe, featuring over 18 thrilling slides, a wave machine, an arcade, and other exciting activities. Besides all the thrilling rides the park offers, if you feel like spending a more relaxed time, you can float along the lazy river or go shopping inside the water park. Moreover, the water park has various snack bars and restaurant options, making it pretty convenient for families to grab a bite before continuing to try out all the rides the park offers.
#2 – Grosvenor Casino
Pay attention, poker lovers! You don't need to go to Las Vegas to have an exhilarating poker experience because the Grosvenor casino happens to be one of the largest poker rooms in Blackpool. It offers live entertainment weekly ranging from gaming sites, new restaurants, and a card room with tournaments that take place every day. The casino also has a late-night bar with an elegant ambiance, making it the perfect spot to enjoy drinks with friends or go for a date night.
#3 – Fleetwood Market
If you're looking for the perfect place to have the proper seaside shopping experience, this would be the perfect place. With over 200 stalls and local vendors, this traditional market has a wide selection of items ranging from jewelry to clothes and even household goods, making it the ideal spot to shop and buy souvenirs for friends and family back home.
And if you feel like getting some food amidst your busy shopping day, this marketplace also has an on-site restaurant and cafe where you can get delicious meals and a wide variety of snack options to indulge in as you continue your mini adventure.
The Best Travel Backpack EVER MADE!?!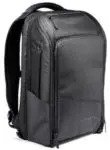 We are obsessed with backpacks – we've tried them all! And our favourite carry on backpack in the WORLD is the Nomatic Travel Backpack. This backpack has revolutionized the backpack industry and will change the way you travel forever :) Check it out here!
#4 – Grundy Art Gallery
The Grundy Art Gallery is the perfect place to admire the works of various local and regional artists. This gallery first opened in 1911 and now operates a program that arranges historical, modern and contemporary visual art exhibitions which showcase the variety of artwork being made to this day. The artworks displayed in this free exhibition feature works of established and aspiring artists from all over the UK and a selection of regularly rotating exhibitions.
England is amazing! And the best hostels in London will blow you away!
#5 – Sea Life Blackpool
This place is a beautiful way to learn about the various wonders of the ocean as it features over 2,500 creatures, from rescued species to other rare animals that are nearly impossible to find elsewhere. It also features a variety of displays and exhibits about sea animals, making it the perfect place to learn about marine life and conservation. This site will also allow you to participate in various interactive activities, such as Snorkeling with Sharks and Turtle Feeding.
#6 – North Pier
This place was first opened in 1863 and now offers a variety of live entertainment events throughout the year. At the front of the pier, you will see a large arcade with gaming machines where you can test yourself against the latest arcade games and have a chance to win different prizes.
The North Pier also has a variety of shops, restaurants, and fairground rides, making it the perfect spot to take a stroll and explore the scenery of the pier. This attraction also has a luxurious lounge bar, Bloom Bar, with live entertainment and a magnificent view of the Black Tower and the Irish Sea.
Traveling as a couple? Check out our best hostels for couples in Brighton.
#7 – Stanley park
This public park is known to be one of the calmest areas in Blackpool, with various gardens and a boating lake, making it the perfect place to meditate or go on a bike ride. The park also has many open spaces, making it an ideal spot to have a picnic and enjoy a meal outdoors while appreciating the serene view of the landscape.
Besides exploring the magnificent Italian Garden, Rose Garden, and Remembrance Garden, you can also break a sweat by participating in different activities such as tennis, mini-golf, bowling, and trampolines. The park also occasionally hosts local functions such as sporting events or live musical concerts.
#8 – The Blackpool Tower
This tourist attraction spot opened in 1894 and now offers spectacular views of the Irish Sea, and even North Wales on clear days. The Tower also has a ballroom, where afternoon tea dances are held. These themed nights feature different ballroom dance styles, from tango to waltz, which you can either choose to participate in or just watch from the comfort of your own seat. Seize the chance to try the unique activities this tower offers, like the family bars or the 8K Virtual Reality Roller Coaster.
Check out our best hostels for couples in Manchester.
#9 – Blackpool Zoo
Blackpool Zoo is a popular attraction located in the seaside resort of Blackpool, Lancashire, where visitors can explore and learn about wildlife conservation. This award-winning zoo is a spot that the whole family can visit and thoroughly enjoy together, with its spectacular views of over 1500 exotic animals, such as sea lions, penguins, camels, and even zebras.
This place is the perfect spot for animal lovers as visitors not only get to watch and learn about various rare species but also get to personally feed some of the animals, such as the seals and penguins.
#10 – Winter gardens Blackpool
Since its opening in 1878, the Winter Garden Blackpool has had many visitors in its collection of ballrooms, exhibition halls, and theaters. One of the venues in the Winter Garden is the Opera House, which happens to be one of the largest theaters in the UK, with a capacity of over 3000 guests.
This venue was often used to host shows and events worldwide and has been a major attraction site for numerous tourists over the years. The theater has a classic and elegant vibe as well as a friendly and helpful staff team, making it the ideal spot to sit back and enjoy the show.
Looking to make friends in London? One of these cool party hostels might be for you!
#11 – The Grand Theater
The Grand Theater was designed in 1894, making it the oldest theater in Blackpool. This theater is located in the heart of Blackpool and showcases a variety of events and shows ranging from stand-up comedies to well-known musicals, thrillers, and other family entertainment programs.
The theater also offers captioned and BSL-interpreted performances as well as wheelchair-accessible seats to accommodate visitors with disabilities. Moreover, you may call the theater for any other accommodations that you or your loved ones may require to ensure that everyone experiences the greatness of the performances to their fullest.
#12 – The Comedy Carpet
This must-visit spot is one of the largest pieces of public art in the UK. This artistic attraction is located on the Promenade and consists of a 2,200 sq meter floor covered with jokes, puns, and various collections of famous catchphrases from some of the UK's best comedians.
The letters used in this carpet range from the size of a few centimeters to nearly a meter tall, so the jokes can be seen from different sides of the carpet and can even be viewed well from the height of the Tower. It also makes a unique and creative background for taking selfies and photos with friends, family, or solo.
Looking for something different? Check out our guide to party hostels in Manchester!
#13 – Blackpool Pleasure Beach
This spot happens to be Blackpool's most popular amusement park and one of the most famous tourist attractions in the UK. The Blackpool pleasure beach is one of the 20 most visited amusement parks in the world, with over 5 million annual visits, it's recommended to go there during the end of the summer in order to avoid the crowd during their busiest season.
This park has a wide selection of rollercoaster rides, 4D cinemas, an ice skating show featuring Olympic-level skaters, Nickelodeon Land with smaller rides for the younger children, and various restaurants to suit their visitors' differing tastes. Try to book your tickets online because the prices are 10 pounds lower (from 42 to 32 pounds for an adult) than they are at the gate.
#14 – Madame Tussaud's Waxworks
Madame Tussaud's Waxworks is a wax museum that features lifelike wax figures of various famous musicians, athletes, and television characters. Families or individuals can visit this infamous wax museum and get close-up pictures with wax figurines of their favorite celebrities and would also be an entertaining way to learn about some of the town's most famous figures.
This museum also has a marvel zone, where the guests can fully immerse themselves in the world of their favorite comics and see realistic replicas of their favorite characters. To make this experience even more surreal, the Marvel Zone has some interactive activities, such as allowing the guests to enter an ice cave and lift Thor's hammer or test their strength against Hulk.
Need to see more of England? These day trips from London will show you the coolest areas around.
#15 – The Blackpool Tower Dungeon
This famous attraction provides a thrilling experience that'll take you back to Lancashire's history. This tour has ten shows and features special effects, realistic and authentic sets, and a brilliant set of actors that'll take you through 1000 years of Lancashire's history with a mix of frightful and humorous storytelling styles.
The mesmerizing attraction is the best way to learn about the darker side of Blackpool's history through an exciting and interactive adventure, making it the perfect spot for those with a bold heart.

If you are traveling you should ALWAYS have emergency cash hidden on you! Security belts are great because they are affordable and can fit a ton of stuff in them (great for peace of mind!). Check out our favorite travel belt!
#16 – Ascent Trampoline Park
This indoor leisure park features over 140 interconnected trampolines and a wide range of other activities, such as wall climbing, an indoor cave, a dodgeball arena, and a slam dunk area.
In case you feel hungry or dehydrated after engaging in the various activities available, the park also has a cafe area with diverse choices of foods and beverages sold at very reasonable prices!
#17 – Blackpool South Pier
This popular attraction has been open since 1893 and features a collection of restaurants, shops, and exciting rides for children. The Blackpool South Pier is also well known for being a good spot for fishing as it's positioned on the seafront, increasing the chances of successfully catching fish.
It also has a mini theme park that has go-karting, trampolines, and some other thrilling activities like Skycoaster and Skyscreamer bungee rides for the adrenaline junkies.
#18 – Blackpool Beach
There's no better way to unwind and relax on vacation than spending some time by the seaside in the warm sand and watching the waves roll in. This destination can be the perfect spot to have a family picnic while occasionally taking a dip in the ocean, building sand castles, and enjoying the therapeutic sounds of the waves crashing on the shore.
Make sure you go towards the summer or spring season because it might get a little too cold during the winter and autumn.
#19 – Blackpool Tramway
This Tramway happens to be one of the oldest electric tramways in the world, dating back to 1885. This tramway travels from Blackpool all the way to Fleetwood. With comfortable seats and friendly staff, this is one of the most relaxed methods to admiring the magnificent sights and various wonders of Blackpool.
You get to travel over 18 kilometers and can bring snacks, water and a neck pillow with you to make your trip more comfortable. Tickets to the tramway are just under 3 pounds and you can only purchase them in person.
#20 – Dunes Splash World
This indoor water park provides a tropical poolside experience as it's set at 84 degrees and has various water activities, river rides, hot tubs, water slides, and bubble spa sections. The park also has a poolside cafe where you can find various types of beverages and food options, which you can have in between different rides.
This park is the perfect spot for a family day out, an adventurous trip with friends, and a great way to cool off during a hot summer day. Make sure you bring spare clothes to change into after playing.
#21 – Blackpool Model Village
This attraction is a realistic miniature world located in a gorgeous landscape near Stanley Park. It features hundreds of different scenes made of handcrafted models and figures which recreate various places, such as a farmyard scene, a model railway, and a shopping center.
The village also has quizzes along the way, which encourages you to pay attention and pick hints as you stroll by. Visitors can use these quizzes and form a fun competition to figure out the quizzes between their friends or families to make the tour more enjoyable.
Conclusion
That brings us to the end of our list of activities you can try during your trip to the charming town of Blackpool. These are some of the many reasons why Blackpool is considered one of the top holiday destinations in Europe and is generally a great place to visit year-round.
Remember, if you are traveling around the peak season, reserve all your activities online to ensure that your most anticipated activities aren't overbooked by the time you get there.
***Disclaimer*** Some of the links in this post are affiliate links. This means that if you book your accommodation through the site, One Weird Globe will earn a small commission at no extra cost to you. Your support helps me keep the site going :)
Latest posts by Aiden Higgins
(see all)