Cardiff is Wales's capital city and one of England's most visited cities. Cardiff is an hour and 50 minutes away from London, and you can easily travel there by train.
Over 25 million people visit Cardiff yearly, making it the 6th most visited city in the UK and the most visited city in Wales. It's mostly known for its breathtaking castles and arcades, but there are plenty of different activities you can enjoy in this bustling city.
In this article, we have compiled 22 activities you could do and places to visit in Cardiff, whether you're visiting for a few days or vacationing for longer.
• The 21 Best Things to Do in Cardiff •
#1 – Cardiff Castle
Wales is known for its rich history and great contribution to the United Kingdom we know today. Cardiff castle is home to 2,000 years worth of history and is the historical pride of Wales. This castle has been there since the Roman occupation, Victorian times, and both world wars.
You'll learn a lot about the British Empire's history and see monuments and statues dating thousands of years back. The castle has also run plenty of renovations over the years, making it one of the best-maintained historic sites in the UK. The entrance ticket for an adult is 14 pounds and 10 pounds for children.
#2 – Bute Park
If you're visiting Cardiff castle, don't leave without visiting Bute park just behind the renowned castle. This park is known as the city's green heart thanks to its outstanding tree collection and wildlife. The park also has a small play area for visitors with children, and if you get hungry along your trip, you can always grab a snack from the several cafes conveniently located in the park.
The park also hosts multiple events related to environmental awareness or well-being throughout the year, so check their schedule on the website to see if anything is happening during your visit.
#3 – Alexandras Garden
This beautiful garden dates back over a century and is home to multiple historical statues and monuments like the Statue of Lord Aberdare and also houses the Welsh National War Memorial. A large flower bed is in the middle of the rectangular park, making it perfect for taking pictures, having a quiet picnic, or a romantic walk with loved ones in this unique space. The park does not have an entrance fee and is a great place to visit if you want to learn about Welsh history while enjoying a walk and fresh air.
The Best Travel Backpack EVER MADE!?!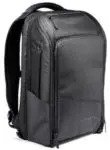 We are obsessed with backpacks – we've tried them all! And our favourite carry on backpack in the WORLD is the Nomatic Travel Backpack. This backpack has revolutionized the backpack industry and will change the way you travel forever :) Check it out here!
#4 – Principiality Stadium
Principality Stadium is a dream come true for all rugby fans, especially the Cardiff team supporters. This Stadium also hosts large events and concerts in Wales thanks to its 79,000 audience capacity. This Stadium is the largest rugby stadium in Wales and one the top 5 largest rugby stadiums in the UK. This Stadium was built in 1999 for the Rugby world cup finals and remained one of the rugby pride of the UK.
You can stop by to watch a match if you are visiting during the rugby season, or attend one of the events, so stay updated by visiting their website and booking your tickets prior to your visit. If you're a die-hard rugby fan, you can book a stadium tour held multiple times a year, to learn all the history of the Welsh rugby team and capture pictures and memories that will stay with you forever.
England is amazing! And the best hostels in London will blow you away!
#5 – National Museum of Wales (Cardiff)
This museum is Wales' treasure and houses hundreds of historical statues, paintings, monuments, and more in the multidisciplinary government-run building. You can attend one of the many galleries inside, be walked through the whole evolution of Wales, or attend the multiple exhibitions and workshops hosted in the vicinity all year long.
The museum has a super interactive and easy-to-navigate website, so you can always visit, find something you like, and book your ticket before visiting. Entrance to the Museum is usually free, but the independent events inside might be paid, so check in advance.
#6 – Cardiff City Stadium
This football stadium is the largest in Wales and can host around 33,000 fans. You can catch a football game over the weekend and weeknight, from May till August. However, if you visit in the off-season, you can still book a stadium tour or attend one of the various events or carnivals that happen throughout the year.
Traveling as a couple? Check out our best hostels for couples in Brighton.
#7 – Cardiff Bay
If you're in for a picnic with family or friends facing a gorgeous scenery of a lake and castles around you, then Cardiff bay is a perfect pick. It's a short bus ride from the city center and is way calmer than the busy city center. Plenty of the places mentioned in this article are located along the bay, but you can always choose to just sit on one of the benches to read a book, eat by the lake or take a walk along the bay. There are also parks for children with food stalls and public bathrooms.
#8 – Caerphilly Castle
Don't leave Wales without visiting the second-largest castle in the UK. It is located right outside of Cardiff on the route to Bargoed Rhymney. This castle is worth mentioning because it is the largest castle in wales and the second largest in England after Windsor castle, dating back to the 13th century.
You will feel like you're inside a fairytale, from the humungous entrance gate to the tall wales and stunning architecture. Remember that the castle has been undergoing an extensive renovation this year, so you can only visit it on weekends.
Check out our best hostels for couples in Manchester.
#9 – Castell Coch
Located in Cardiff Bay, Coch castle is a beautiful castle that also dates back to the 13th century. It's also known as the red castle and is so huge that you can see it from all sides of the bay. It stands out from other castles because of its conical roofs, just like the castles in you would imagine as a child.
You can visit this castle with children or with friends and be accompanied by a guide to show you the breathtaking architecture of the castle and educate you about the empires that lived and ruled in the gorgeous castle. Make sure you check if the castle is open for visitors online before visiting in person.
#10 – Wales Millennium Center
This center is a must-visit for tourists that appreciate creative architectural designs. Every type of event, carnival, festival, and workshop is hosted under this diverse center. You can attend school concerts, talent shows, competitions, and professional concerts or join one of the vast choices of courses and educational classes are given on various activities.
The center has a capacity of 2,500 people and is open from the morning until 6 pm. It's a great place to go to if you have kids because they can stay busy painting, coloring, and socializing with other kids their age. This center is also an excellent choice for people traveling with children with disabilities because they have specialists to ensure your child is well taken care of and has a good time.
Looking to make friends in London? One of these cool party hostels might be for you!
#11 – Cardiff Bay Marina
If you're a sucker for great scenery, the Cardiff marina is the perfect place to be. It faces the river, and you can do multiple water activities solo or with loved ones. You can enjoy a calm and romantic boat ride across the lake or visit the waterfront, which has a lively nightlife packed with live music and fancy restaurants.
The Cardiff Bay Marina it's a perfect spot for a romantic dinner or a classy night out with friends. There are also fancy hotels located along the bay, so make sure you visit one of the rooftop bars to get a beautiful view of the city and the lake.
#12 – 24-hour hop-on, hop-off bus tour
This is exactly as the name says; you get to go on a double-deck bus and get on a tour that lasts 24 hours, where you get to visit 11 stops across Cardiff that are known to be its most popular tourist attractions. This tour comes with a tour guide to show you around, and you get to take pictures and hang around for a short while at every stop.
This is an exciting activity to do solo or with friends. Make sure you book your tickets earlier, especially during peak seasons because of the high demand. Tickets cost almost 15 pounds for an adult, and the tour is also accessible to tourists in a wheelchair.
Looking for something different? Check out our guide to party hostels in Manchester!
#13 – Cardiff Central Market
This market is a must-visit for shopaholics or people that want to get souvenirs for friends and families back home. Its located in the center of Cardiff and has been running for over 100 years. Although some of it has been closed since 2022 (like its famous meat market), you can still find items like pots, pans, souvenirs, independent stores, fresh fruits and vegetables, and more.
If you're feeling adventurous, you can go to the market alone and stroll through the market while mingling with locals and fellow tourists. If you want to find the best deals and products, it's preferable to go with a local or conduct your research before going.
Need to see more of England? These day trips from London will show you the coolest areas around.
#14 – Royal Arcade
The Royal Arcade is the oldest arcade in Cardiff and Wales, dating back to the Victorian era. This arcade has been renovated over the years and now houses dozens of luxury shops, chic cafes, and renowned restaurants.
If you're in for a classy evening in the heart of Cardiff, take a stroll down the royal arcade and have a shopping spree in the 28 carefully picked stores. You can go gold shopping, buy antiques, or buy beautiful flower pots and plants. You can also enjoy brunch or dinner with friends or family when you're finished touring the arcade.
#15 – Cardiff White Water Centre
The white water center is a great destination for adventure lovers and anyone who enjoys intense water games. White water rafting truly tests your skills because each session lasts two hours, and the water force can get pretty high, making it a great challenge for every visitor. You can go water rafting individually or with a family, but children below the age of 12 are prohibited from playing these games.
Each raft can fit a maximum of six people, so come in numbers less than that or split equally into two rafts. Tickets are 55 pounds per person, and it's preferable to book your tickets online, as this place gets pretty packed with youngsters and families during peak seasons.

If you are traveling you should ALWAYS have emergency cash hidden on you! Security belts are great because they are affordable and can fit a ton of stuff in them (great for peace of mind!). Check out our favorite travel belt!
#16 – Fresh the Baguette Bar
This might be in the top three of the finest Italian restaurants in Cardiff, especially for Italian cuisine lovers. The restaurant is located in the city center, and it is known for its scrumptious sandwiches, pasta, and a lovely bar with plenty of cocktails and drinks to choose from. It's a perfect restaurant for lunch pickup or a simple brunch with friends. They also have plenty of vegan and vegetarian options, and is accessible to visitors on a wheelchair.
#17 – Centenary Walk
As you can see, a lot of activities in Cardiff do include walking, and this activity might be the best of them. The centenary walk is a 3.6 km trail in the center with over 41 tourists attraction, including monuments, statues, a beautiful library, and a few of the attractions we have mentioned above, like the Cardiff market.
This walk is brilliant because you don't need a tour guide or maps to get by; instead, you only need to follow the route, and you will get a great insight into Cardiff in a few hours and burn some calories on the way.
#18 – Morgan Arcade
Here is one more must-visit arcade in Cardiff. It is one of the best-preserved arcades in Cardiff and is home to luxurious boutiques, patisseries, galleries, and restaurants. If you want an all-in-one arcade with beautiful sceneries is the place to be.
You can go through their websites to check out the dozens of shops and activities available and select the ones you like. You can also go there for window shopping or to immerse yourself in the Cardiff way of life and mingle with locals.
#19 – Revolution Bar
Revolution bar is one of the biggest bars in Cardiff, with a cocktail menu stacked with 50 different options. The bar is located conveniently close to the city center. The best part is they are also known for having divine foods ranging from finger food to full meals, s sip away your drinks while enjoying world-class dishes and bites.
Keep in mind the bar is open till 3 am most days, but the restaurant closes before midnight. The bar also hosts brunch on certain days; you can check out the dates on their website to plan accordingly.
#20 – Clwb Ifor Bach
This club may be hard to pronounce, but it's one of the most popular destinations for music lovers who want to enjoy a classy night of live music and rock concerts. This club is also often visited by famous figures because of its classy vibes and superb local, international, and emerging talents performing all night long. It's a few minutes walk from the city center making and hosts different themed events almost every day of the week.
#21 – Metro Cardiff
This club is visited mainly by youngsters and college students. It has one of the largest dance floors in Cardiff, so if you enjoy dancing your night away, this place is for you. The most common music genre is alternative rock and house music. It's also known to be budget-friendly because there is no entrance fee, and the drinks are affordable, so it's great for students or travelers traveling on a budget. It's a great place to visit if you want to mingle and party with the youngsters of Cardiff.
Conclusion
Cardiff is a bustling city, and the fact that it's close to London makes it a whole more accessible to anyone visiting or living in London. The activities we covered has something for almost all kind of travelers, so pick the ones you love and make sure you book these activities online in advance if you're going during peak tourist seasons.
***Disclaimer*** Some of the links in this post are affiliate links. This means that if you book your accommodation through the site, One Weird Globe will earn a small commission at no extra cost to you. Your support helps me keep the site going :)
Latest posts by Aiden Higgins
(see all)