Boredom is hard to come by in North Carolina's burgeoning capital. An energetic metropolis with an irresistible Southern charm, Raleigh features an eclectic collection of attractions to satisfy travelers of all types.
From its craft breweries and trendy districts to educational museums, the city overflows with fascinating diversions and attractions. What's more, Raleigh is truly an aesthetically pleasing hub filled with lush landscapes and Instagram-worthy green spaces.
But, don't just take my word for it. I suggest that you go and see the city for yourself. And, guess what? We're helping you plan a memorable trip here by highlighting the top things to do in Raleigh.
• The 15 Best Things to Do in Raleigh •
#1 – North Carolina Museum of Natural Sciences
Free admission

Tons of captivating exhibits

Has an exceptional cafe
They don't call this museum the city's most beloved attraction for nothing. Not only is it free for everyone, but it also has a cafe that features a smorgasbord of extremely delicious goodies. Furthermore, it has a plethora of exhibits that will fascinate visitors of all ages.
And, of course, the museum is educational, with outstanding exhibits providing priceless insights into the history of natural science. There's a museum wing too where visitors can unleash their inner Einstein and perform some experiments.
Short on time in X? Doesn't matter we have trips from Raleigh you can do in one day!
#2 – Pullen Park
NC's first public park

Family-friendly attraction

Classic amusement park rides
Opened in 1887, the historic Pullen Park is one of the oldest amusement parks in the world. Besides its historic charm, this kiddie wonderland is also famous for its fantastic recreational opportunities for families.
The amusement park features a mini train, pedal boats, softball and baseball fields, and a wondrous carousel made in 1911 that is still in operation today. It's also home to an arts center, tennis courts, and a groundbreaking performing arts venue. To cap it all off, the rides at this park are super affordable.
The Best Travel Backpack EVER MADE!?!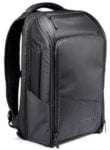 We are obsessed with backpacks – we've tried them all! And our favourite carry on backpack in the WORLD is the Nomatic Travel Backpack. This backpack has revolutionized the backpack industry and will change the way you travel forever :) Check it out here!
#3 – James B. Hunt Library
Innovative exhibits

Striking architecture

Extraordinary features
Who says libraries are boring? At James B. Hunt Library, you'll see a myriad of exhibits that will leave you speechless and in awe. Iconic and bold, the architectural design of the library itself is enough to impress you with its beguiling design of solar fins and glass.
Once you're inside, you'll be mesmerized by an array of dazzling technological wonders, such as touchscreen kiosks and digital curved display screens. And, best of all, it has a robot designed to fetch and grab books from the library's underground storage area.
Let's simplify this! Here are our favorite areas to stay in Raleigh!
#4 – North Carolina Museum of Art
Has an outdoor park

Two buildings filled with exhibits

Magnificent contemporary art
The North Carolina Museum of Art will enthrall and entertain you in so many ways. As you explore this sprawling museum, you'll find an outdoor park with trails, a theater and fabulous works of art. Then, you'll discover a couple of buildings filled with special exhibits, education studios, and galleries.
Permanent art collections of the museum include innovative modern art, Judaic and African artworks, paintings from European masters, and Egyptian artifacts. There's a collection of elaborate sculptures made by Auguste Rodin in the museum's West Building.
#5 – North Carolina State Capitol
Free tours on Saturdays

National Historic Landmark

Educational programs
No list of the best things to do in Raleigh is complete without a tour of the North Carolina State Capitol. Originally built in 1796, this National Historic Landmark is rich in American history. And the best way to learn about its history is to take a free tour of the Capitol.
Touring the Capitol also lets you enjoy a slew of picture-perfect sights, including its Greek architecture. As a bonus, the Capitol has a cornucopia of events throughout the year. In December, the Capitol hosts festival holiday celebrations, like its annual Christmas tree lighting.
#6 – Historic Yates Mill County Park
174 acres of land

Tranquil and relaxing

Full of activities
With a whopping land area of 174 acres, this environmental research center and wildlife refuge provides ample opportunities for adventure. If you want to stretch your legs, you may hit the area's scenic hiking trails.
Likewise, you can explore the 24-acre pond as well as the Historic Yates Mill, which is the last surviving gristmill in Wake County. Take a tour of this mill, and learn more about the process of corn grinding. Admission to the mill is free, while the tour will cost you around $3.
#7 – Lake Crabtree County Park
Outdoor recreation center

Budget-friendly activities

Picturesque sights
Lake Crabtree County Park is a haven of fun for outdoor connoisseurs. Home to a 520-acre lake, this county park beckons mountain hikers, kayakers, and hikers with its wide range of outdoor activities.
There's a fishing pier, picnic facilities, playgrounds, seasonal boat rentals, and nature trails. And, the best part is, you can enjoy all these recreational adventures without breaking the bank. In fact, most of them can be experienced for everyone's favorite price of zero dollars.
#8 – Raleigh Beer Garden
Over 350 tap beers

Rooftop garden

Tantalizing menu
Fond of tap beers? Then, don't forget to pencil in a pit stop to Raleigh Beer Garden. With over 300 beers on tap, it holds the record for the largest beer selection in the world, according to the Guinness World Records.
And, to make your experience here even more relaxing, it boasts a rooftop garden where you can hang out when the weather is good. There's also a full menu offering everything from charcuterie plates and cheese to handcrafted pizzas.
#9 – Historic Oakwood Cemetery
Get a tour guide

Victorian landscapes

Gorgeous historic oaks
A visit to a cemetery isn't usually the first thing that comes to mind when you think of attractions and places to go. But, the Historic Oakwood Cemetery isn't your average burial ground. With its glistening streams, towering oaks and elaborate statues, it's even a great spot for photography.
It's also an exceptional example of mortuary art and Victorian landscaping. For a memorable experience, hire a guide who'll detail the history of brave soldiers and notable people who have made this cemetery their final resting place.
#10 – Marbles Kids Museum
Educational attractions

Interactive exhibits

Family-friendly activities
Although it's mainly designed for kids aged 10 and younger, this children's museum can be a fun pit stop for the entire gang. With its giant state-of-the-art 3D screen, adults and teens will have a blast watching blockbuster hits inside the museum.
The museum also has themed displays designed to spark children's curiosity and imagination through exploration of new experiences and ideas. Plus, the museum will help kiddos unleash their creative side the "Art Loft" exhibit.
#11 – North Carolina Museum of History
Smithsonian affiliate

Admission free

Intriguing exhibits
The North Carolina Museum of History highlights the past and heritage of the state through a medley of permanent exhibits. An unmissable exhibit in this museum is the permanent 20,000-square-foot "Story of North Carolina", which beautifully traces the history of the state across 14,000 years.
Other noteworthy museum displays include its historic full-size houses and a life-size replica of the famous Wright Flyer. Additionally, other exhibitions focus on wondrous themes, like the Civil War and sports.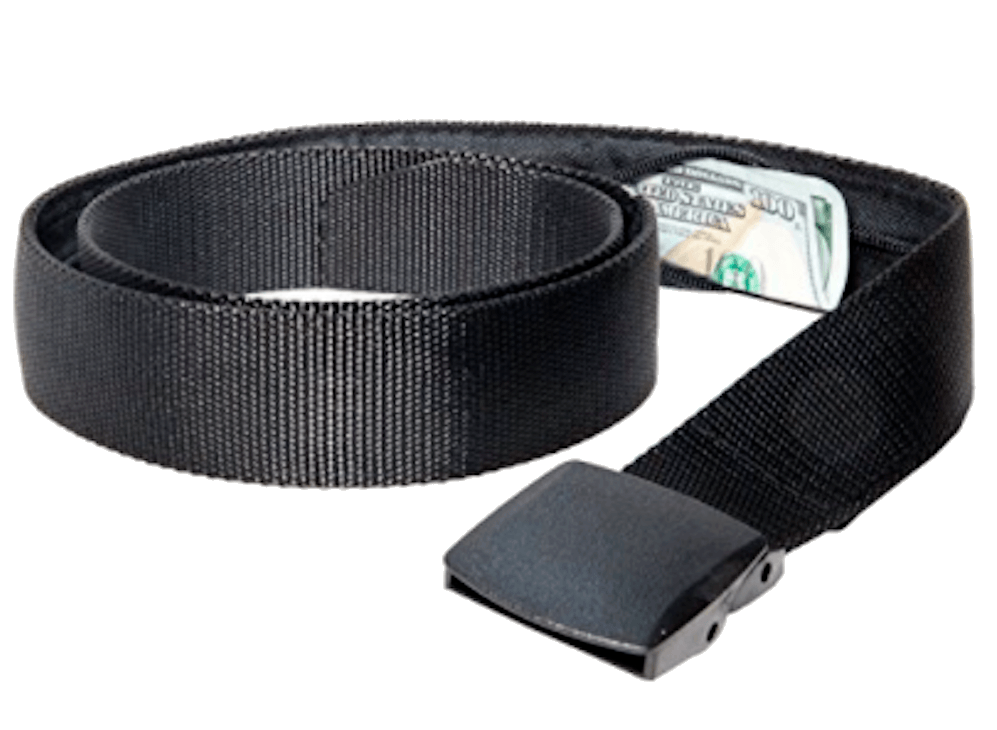 If you are traveling you should ALWAYS have emergency cash hidden on you! Security belts are great because they are affordable and can fit a ton of stuff in them (great for peace of mind!). Check out our favorite travel belt!
#12 – Neuse River Trail
Picturesque 28-mile pathway

Outdoor recreation

Budget-friendly experiences
The Neuse River Greenway Trail is an eye-catching 28-mile uninterrupted and paved green pathway that stretches to the Wake County line from Falls Lake. Open year-round, this trail is perfect for roller-bladers, cyclists, runners, walkers, and joggers.
And, with its Instagram-worthy bridges, winding boardwalk, and historic sites, this greenway is also a great spot to do some sightseeing in Raleigh. As a bonus, you'll bump into a bunch of friendly, smiling strangers along the pathway.
#13 – JC Raulston Arboretum
No admission fee

Get a tour

Tons of fragrant blooms
Nature lovers will absolutely find their bliss at JC Raulston Arboretum. And, trust me, your nose and eyes will be enchanted and appeased by the floral treasures thriving at the JC Raulston Arboretum.
There are also towering and visually enticing trees dotting this arboretum, including the seven-son's tree, the golden chain tree, and the muku tree. To get a deep insight into the vegetation and flowers, take a tour. Tours are available every Sunday from March through to October.
#14 – Pope House Museum
Free tours on Saturdays

Eye-opening exhibits

African-American history
Pope House Museum is the only African-American house museum in North Carolina. And, as you explore the museum, you'll get a glimpse into the life of Dr. Pope, who is one of the city's most notable African-American citizens.
Established in 1901, this house museum has plenty of incredible artifacts that honor the legacy of the Dr. Pope. In addition, the facade is pretty easy on the eye, thanks to thorough restorative care. And, like most of the city's top attractions, the museum's admission is free.
#15 – William B. Umstead State Park
6,000 acres

Wildlife haven

Urban recreation center
There's no shortage of outdoor fun at William B. Umstead State Park. Hikers will find over 20 miles of fantastic trails on this 6,000-acre recreational hub. Furthermore, it has about 13 miles of trails for mountain biking enthusiasts.
Not in the mood for a biking or hiking escapade? You can also fish, camp, or paddle at this urban park. To top it all off, it's a natural habitat for an array of wildlife, including blue herons, deer, raccoons, and beavers.
Final thoughts on things to do in Raleigh, NC
Raleigh is, truthfully, a little underrated, compared to other American destinations. But, with its continuous growth and waves of new attractions every year, it will soon give the top destinations a run for their money.
From educational museums and an innovative library to lush parks, this city is teeming with wonders and attractions to amaze travelers. And, unlike other cities, most of its attractions are free, making it a terrific option for budget-conscious travelers.
Is there something that you want to share with us? Want to add something to our list? Please share your thoughts using the comment section below.
***Disclaimer*** Some of the links in this post are affiliate links. This means that if you book your accommodation through the site, One Weird Globe will earn a small commission at no extra cost to you. Your support helps me keep the site going :)
Latest posts by Aiden Higgins
(see all)