Richmond – the historic capital of Virginia – is emerging as an irresistible can't-miss travel destination. Famous for its Civil War remnants, Richmond lets you discover an essential episode of America's history through its monuments, museums, and cobblestone streets.
What's more, the city is constantly evolving, adding new pieces of modern-day marvels to its treasure chest. With chic art galleries, sophisticated lounges, and nature spots, the city also beckons hipsters, intrepid travelers, Instagram influencers, and families.
Inspired to explore RVA? Bring out your smartphone, or pen, and start building your vacation game plan with our recommended top things to do in Richmond, VA.
• The 15 Best Things to Do in Richmond •
#1 – Virginia State Capitol
Free guided tours

Elaborate architecture

Historical attraction
Kick-start your Richmond adventure with a visit to the historic and eye-catching Virginia State Capitol. For everyone's favorite price of zero dollars, you can enjoy a guided tour of the capitol and gain priceless insights into the building, city, and state.
As you take this tour, spend time admiring the gorgeous Monumental Classical style architecture of this downtown attraction. As a bonus, the capitol is surrounded by numerous monuments dedicated to notable Virginians, such as George Washington and Edgar Allan Poe.
Ready to book? We've put together our favorite places to stay in Richmond so you don't have to stress!
#2 – Virginia Museum of Fine Arts
Features 20th-century European art

Free admission

22,000 permanent items
With over 20,000 permanent exhibits, the VMFA is one of North America's largest and most comprehensive art museums. Even better, it houses outstanding collections that are the envy of several museums in larger international and national cities.
While exploring the museum, you'll see stellar European works of art by famous artists, like Georges Braque and Pablo Picasso. Furthermore, you'll love the McGlothlin Collection of American Art as well as its Tibetan, Indian, and African art displays.
Have some time? Get out of the city with these epic day trips from Richmond!
#3 – Hollywood Cemetery
Get a tour guide

US Historic District

Interesting history
A cemetery isn't normally the first place that comes to mind when you think of places to visit in Richmond. But the Hollywood Cemetery isn't your typical burial ground. In fact, it had been listed on the US National Register of Historic Places and declared a US Historic District.
You can take a guided tour and learn more about the people who have made this cemetery their final resting place, including the six Virginia governors and two presidents. As a bonus, the cemetery has winding paths and rolling hills that overlook the James River.
The Best Travel Backpack EVER MADE!?!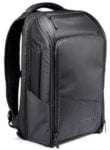 We are obsessed with backpacks – we've tried them all! And our favourite carry on backpack in the WORLD is the Nomatic Travel Backpack. This backpack has revolutionized the backpack industry and will change the way you travel forever :) Check it out here!
#4 – Lewis Ginter Botanical Garden
Stunning year-round

Family-friendly events

50 acres of gorgeous flora
Lewis Ginter Botanical Garden will no doubt surprise and amaze you. With an extraordinary domed conservatory and fragrant blooms, this 50-acre garden draws tons of visitors every day. Besides its fantastic flora, the garden also hosts family-friendly events throughout the year.
And guess what? Kids will have a blast cooling off in the garden's water-play area. There's also a kiddie garden where children can climb, dig, and play. Meanwhile, adults will appreciate the rose garden housing more than 70 varieties.
#5 – Virginia Holocaust Museum
Moving exhibits

Eye-opening experience

Artistic displays
They don't call this institution one of the best and most impressive Holocaust museums in America for nothing. From its beginnings to its horrible aftermath, the museum provides visitors with a detailed and thorough history of this tragedy.
Inside the museum, you'll discover exhibits, like personal stories, photos, and artifacts, that shed light on this event. To me, the museum's most impactful exhibit is the real-life Guterwagen (goods wagon), used to transport prisoners by the Nazis.
#6 – Science Museum of Virginia
Educational exhibits

Dynamic programs

A kid-friendly museum
Wondering what to do in Richmond when it's raining or cold? Well, do yourself a favor and pencil in a pit stop to the Science Museum of Virginia. With a slew of interactive exhibits, this museum is sure to pique your interest.
The museum is divided into themed sections, including geology, health, electricity, and space. To make things even better, the museum has a dome theater with a 76-foot-tall screen, which is known as the largest of its kind in Virginia.
#7 – Maymont
Has a majestic mansion

Tons of family-oriented attractions

Remarkable museum exhibits
Built in the 189s, this historic 100-acre estate overflows with fun for travelers of all stripes. Whether you're traveling alone or with your family, you'll have a swell time exploring this estate. After all, Maymont is home to a carriage collection and a children's petting farm.
Not to mention, it features a sprawling park, a ton of gardens, an arboretum, and a mansion. By the way, the mansion is quite a remarkable museum, too, filled with outstanding treasures that the original owners have collected during their trips.
#8 – Carytown
Hip restaurants and shops

Eclectic vibe

Perfect spot for sightseeing
Each neighborhood in Richmond has its own unique ambiance, quirks, and charms. Carytown is, hands down, the most fascinating and energetic of all the city's diverse neighborhoods, with an eclectic blend of hip restaurants, fashion stores, and antique shops.
Famed for its artsy flair, the neighborhood hosts a plethora of year-round events, including Reggae and Ska events and Fashion First. Plus, it hosts the country's largest watermelon festival, the Carytown Watermelon Festival.
#9 – City Hall building
Visit the building's 19th floor

Breathtaking views

Unique experience
Want to enjoy spectacular views of the city? Head to the downtown area and make your way to the 19th floor of Richmond's City Hall building. Once there, go to the enclosed section that perfectly overlooks the whole city.
Trust me; you'll have a great time soaking up the seemingly endless view of the James River, the capitol grounds, and the Governor's mansion. To see this view, just hit the "OD" button on the elevator, and you'll be on your way to one of the city's highest points.
#10 – Belle Isle
Scenic skyline views

Free attraction

Long and interesting history
You don't have to spend a fortune to snap a photo of Richmond's stellar skyline. Just head to this small island within James River, and you'll be rewarded with an Instagrammable view of this sweet sight.
From the Tredegar Iron Works building to the Hollywood Cemetery, you'll catch a ton of landmarks from this city park; it has an intriguing history dating back to 1607. Additionally, it's a great spot for rock climbing, cycling, and a picnic.
#11 – The American Civil War Museum
Multiple exhibits

Three separate locations

Educational experience
The American Civil War Museum is actually made up of three sites. Two of them are in Richmond: the White House of the Confederacy and the American Civil War Museum at Historic Tredegar. Meanwhile, the Museum of the Confederacy-Appomattox is located in Appomattox.
Of course, these sites are an absolute must-see for Civil War and history buffs. Our favorite is the Historic Tredegar's "A People's Contest," which chronologically explores the Civil War through the eyes of civilians and military leaders.
#12 – Short Pump Town Center
More than 140 shops

Tons of entertainment

Free events
Need a little retail therapy in Richmond? Why not go on a shopping spree at the Short Pump Town Center? With more than 140 shops, this shopping haven will give you plenty of terrific choices, including all-American brands and flagship stores.
After your shopping adventure, head to any of the center's breweries and bars, which mostly have live music. There's even a comedy club at this mall. On top of it all, the mall hosts events that delight kids and adults alike.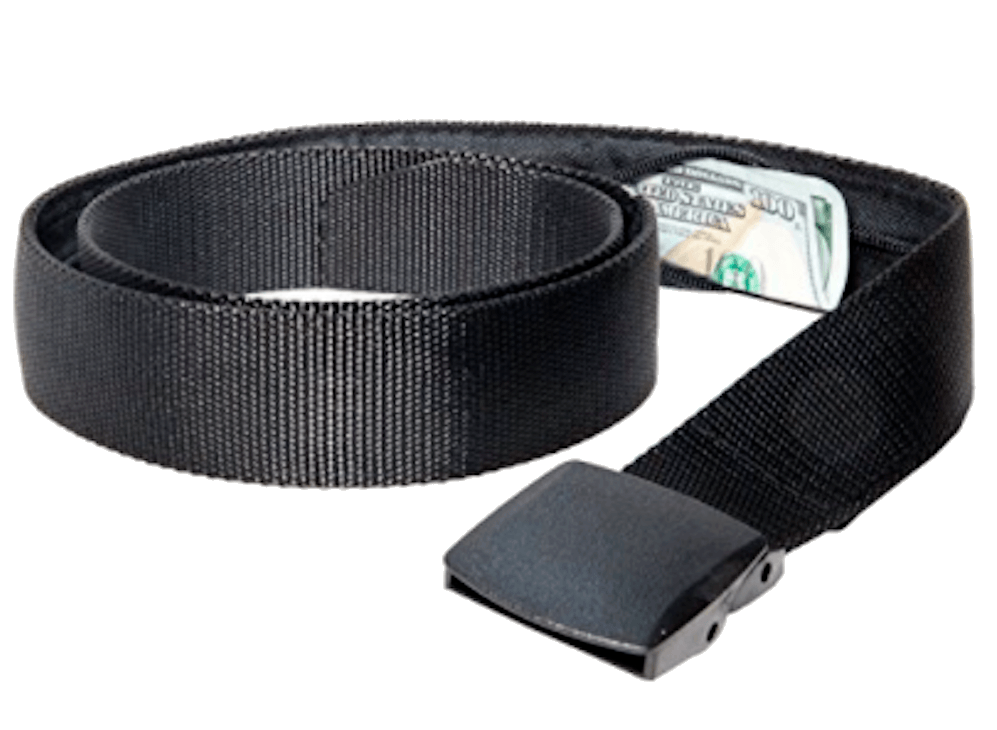 If you are traveling you should ALWAYS have emergency cash hidden on you! Security belts are great because they are affordable and can fit a ton of stuff in them (great for peace of mind!). Check out our favorite travel belt!
#13 – Riverfront Canal Walk
Picturesque 1.25-mile pathway

Outdoor concerts

Historic statues and sights
The Riverfront Canal Walk is a one-of-a-kind experience that will take you on a journey across four centuries of history. As you walk this pathway, you'll spot sculptures, statues, medallions, and other outdoor exhibits that tell Richmond's story.
There are also notable places along the way, including the Box Brown Plaza and American Civil War Center. And though it seems like an activity hardwired for history buffs, it can be an interesting experience for photographers and Instagram junkies as well.
#14 – Kings Dominion
400-acre theme and water park

Perfect for thrill-seekers

Family-friendly attractions
Itching to take a break from the non-stop history lessons in Richmond? You might want to drive 25 miles to Kings Dominion from Richmond. With a plethora of rides, this amusement park will give you a memorable adrenaline rush and scores of exhilarating memories.
For a mind-blowing pit stop, hit the wooden Grizzly coaster, which will take you through a lush forest. Amazingly, entrance to the Soak City water park is part of your admission fee. There are also shaded picnic spots where you can relax and enjoy delectable food.
#15 – Church Hill Historic District
Pre-Civil War charm

Antebellum homes

Historic marvels
Get a glimpse of pre-Civil War Richmond with a little exploration in the Church Hill Historic District. Home to around 70 antebellum houses, this historic district is drenched in culture and history. Additionally, it's where you'll find the famous St. John's Episcopal Church.
Spend some time touring this church, which was established in 1741. Afterward, make your way to the Old Stone House, home to the Edgar Allan Poe Museum. Here, you'll discover a bevy of Poe's personal items, documents, and original manuscripts.
Final thoughts on things to do in Richmond, VA
Richmond is somewhat a paradox. Although it's rapidly growing and evolving, it still clings to its beautiful past, making it one of America's most beguiling cities. From educational museums to Civil War remnants, this city is truly a paradise for anyone who loves American history.
But, it's a pretty chic and attractive destination for youngsters and hipsters, too. With a youthful culture and a wave of new attractions, the city is definitely turning into an eclectic and fun, historic city.
Is there something you would like to add to our list? Feel free to share your thoughts with us through the comment section.
***Disclaimer*** Some of the links in this post are affiliate links. This means that if you book your accommodation through the site, One Weird Globe will earn a small commission at no extra cost to you. Your support helps me keep the site going :)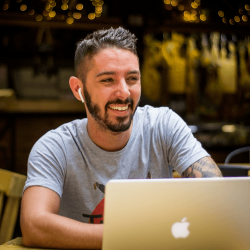 Latest posts by Aaron Radcliffe
(see all)