Richmond is an exceptional and gorgeous metropolis with never-ending possibilities. From Civil War remnants to towering skyscrapers, the city bursts with Instagram-worthy sights that will unleash your inner shutterbug. 
What's more, the capital of Virginia is a thriving hub for outdoor fun, shopping, and culture. Yet, we still recommend taking day trips from Richmond. With its ideal location, the city is truly a terrific starting point for bucket-list-worthy day trips. 
To the east, you'll find spectacular beaches suited for travelers. Drive a few miles to the west, and you'll catch serene mountains with heavenly views. And there's a whole wide, striking state in between too. 
So, spice up your Richmond vacation, and take any of these fun-filled day trips.
Quick Answer: Best Day Trips from Richmond
#1 – Washington DC
Best Day Trip From Richmond by Train
Tons of free attractions 

Smithsonian museums

Vibrant arts scene
No list of the best day trips from Richmond is complete without the nation's capital. From the country's most iconic sights to learning about American government and history, the city offers an endless array of fascinating experiences. 
Start your day trip here on a high note with a visit to the White House. Then, head to the city's other must-see landmarks, including the Smithsonian Museums, United States Capitol, and the Lincoln Memorial. 
And the best part is, you can enjoy a plethora of sights and experiences in Washington DC in just one day.
Enjoy your stay in Richmond! Check out our guide for what to do in Richmond while you're there!
#2 – Virginia Beach, VA
Best Day Trip from Richmond with Kids
Kid-friendly museums 

Gorgeous beaches with gentle waters

Famous boardwalk 
Traveling with a bunch of sprightly kiddos? Do yourself a favor and enjoy a short yet sweet day trip to Virginia Beach. With a famous boardwalk and fabulous beaches, this family-friendly destination promises to give you a day full of spills, thrills, and entertainment. 
As a bonus, the city features a host of kid-friendly attractions, including the Military Aviation Museum and Virginia Aquarium & Marine Science Center. And if you're not in the mood for any lively activity here, you can just relax on the beach and soak up the laid-back ambiance.
The Best Travel Backpack EVER MADE!?!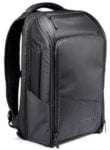 We are obsessed with backpacks – we've tried them all! And our favourite carry on backpack in the WORLD is the Nomatic Travel Backpack. This backpack has revolutionized the backpack industry and will change the way you travel forever :) Check it out here!
#3 – Shenandoah National Park
Best Cheap Day Trip from Richmond
Full of mesmerizing natural wonders

Plenty of outdoor adventures 

Scenic sights 
You don't have to spend a fortune to experience an epic day trip from Richmond. With an insatiable adventurous spirit and a full gas tank, you can see scores of Instagram-worthy sights in Shenandoah National Park. 
In fact, you may just drink in the irresistible beauty of the park by following the Skyline Drive. No matter what season, this 105-mile stretch overflows with awe-inspiring views. Of course, the park also beckons travelers with a wide range of outdoor activities. 
You can go horseback riding, hiking, and fishing in this park. Furthermore, the park is home to a myriad of creatures, making it a terrific day trip for animal lovers.
Still haven't booked for Richmond? Find out where to stay in Richmond for any type of trip!
#4 – Charlottesville
Best Romantic Day Trip from Richmond for Couples
Easy-going, romantic vibe

Perfect for all couples  

Offers indoor and outdoor fun
Nestled picturesquely in the foothills of the Blue Ridge Mountains, this university town is an absolute delight. With elements of relaxation, romance, and adventure, Charlottesville lures and captivates those traveling with their partner. 
Whether you're a history buff or an outdoor adventurer, you'll find a cornucopia of attractions on your Charlottesville day trip as well. A can't-miss attraction for couples here is Thomas Jefferson's mountaintop plantation, Monticello. 
Also, if you're traveling with children, make a pit stop at the Virginia Discovery Museum.
#5 – Baltimore
Best Day Trip from Richmond by Car
Drenched in history and culture 

Diverse collection of attractions 

Burgeoning dining scene
Baltimore is a culture-rich, vibrant, and action-packed East Coast city. With a revitalized Inner Harbor, a sophisticated culinary scene, and contemporary museums, the city wows history buffs, outdoor enthusiasts, and art-loving types. 
Since you're visiting the city for a day, we suggest you spend most of your time in Baltimore Inner Harbor. As you explore this popular harbor, you'll discover countless enticing and exhilarating attractions. 
Our favorites include the world-class National Aquarium and the Baltimore Maritime Museum's historic ships.
#6 – Williamsburg
Great for History Lovers
Living history museum 

Home to Busch Gardens 

Tons of costumed guides 
Journey back in time with a visit to the capital of the Virginia Colony in the 1700s. Located just an hour away from Richmond, this town is one of Virginia's most historic towns and is a popular option for a day trip. 
Kick-start your day trip in Williamsburg by exploring Colonial Williamsburg. Known as the world's largest living museum, this attraction gives you a deep insight into the colonists' lives before the Revolutionary War. 
Afterward, brush up your knowledge of American history with a stop to the Historic Jamestown and Jamestown Settlement. If you need a little break from the non-stop history lesson, hit the insanely fun roller coasters at Busch Gardens.
#7 – Greensboro
Everyone will Love this Day Trip
Unrivaled Southern hospitality 

Family-friendly destination

Plenty of historical riches 
Want to venture outside the borders of Virginia and Maryland? Why not take a soothing and fun drive to Greensboro? Set right in the heart of North Carolina, Greensboro offers an endless medley of options for entertainment and adventure. 
Although known for its Civil Rights museum, the city offers more than just a history lesson for day-trippers. Art aficionados, for instance, can fill their day appreciating the city's numerous first-class galleries. 
Meanwhile, families can keep themselves entertained for the entire day hitting the Greensboro Science Center and the Greensboro Children's Museum.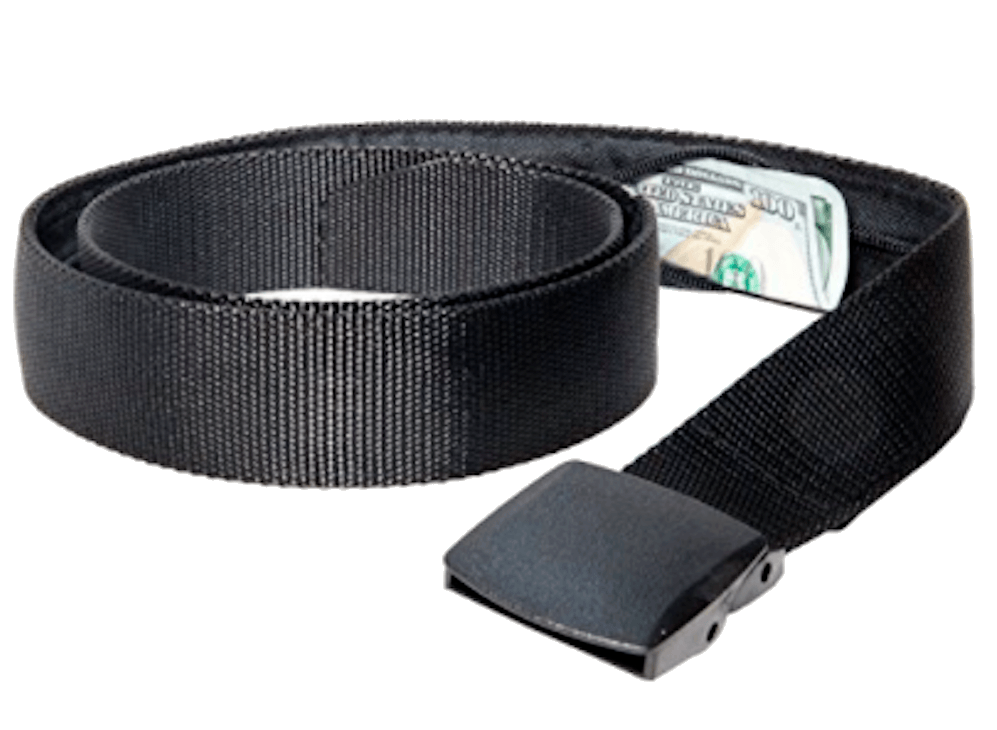 If you are traveling you should ALWAYS have emergency cash hidden on you! Security belts are great because they are affordable and can fit a ton of stuff in them (great for peace of mind!). Check out our favorite travel belt!
#8 – Lake Anna
A Must-do for Nature Lovers
Refreshing and restorative ambiance 

Perfect spot for fishing 

Offers ranger-led programs 
Sit by the lake, crack open a beer, and take in the laid-back atmosphere at this 13,000-acre reservoir. With a swimming beach, the lake is also perfect for families aching for a wet and wild adventure. Likewise, there's a pond for anyone fond of fishing 
Ideal for adventure-loving day-trippers, the lake also offers a range of exciting water sports. You can bring your own jet-ski or boat, or rent from any lake-side outfitter. Furthermore, the lake boasts a ton of hiking trails as well as ranger-led kayak tours.
#9 – Annapolis
Recommended Day Trip for Sailing Enthusiasts
Stunning waterfront views 

Numerous sailing adventures 

Lively Arts District 
They don't call Annapolis the "sailing capital of America" for nothing. With internationally famous sailing events and waterfront views, it's easy to see why the city has earned this moniker. And trust me, you'll find countless choices for sailing adventures and water fun in Annapolis. 
For an epic day trip in this waterfront hub, take a picturesque Annapolis Harbor Cruise. Alternatively, you can experience the Schooner Windward and learn the art of yachting. 
Not to mention, the city offers fascinating Chesapeake Bay escapades, like kayaking, paddle boarding, and canoeing. Traveling with children? Guess what? They are sure to find their bliss by taking a Pirate Adventures expedition. 
Besides its water attractions, the city also has a vibrant Art District and incredible shopping choices on Maryland Avenue.
#10 – Philadelphia
A Very Hip and Cool Historic City
Notable historic landmarks 

Chic cafe culture 

Ideal for shopaholics 
It's a long drive from Richmond to Philly, but it's definitely a trip you won't regret. We recommend that you make an early start to this city where a seemingly endless list of things to do awaits you. 
From the Liberty Bell to the Independence Hall, the city is home to some of America's most iconic landmarks. Plus, it has a trendy and booming cafe culture that will impress youngsters. On top of it all, the city is a shopper's paradise with dozens of superb malls and markets.
#11 – Staunton
Cool Day Trip for Foodies
Exceptional culinary scene 

Small town charm 

Unique attractions 
Don't let its size deceive you! Sure, it's a little small compared to the other day trips mentioned on this list, but this town bursts with excitement and fun, especially for foodies. As a matter of fact, the town has evolved into a full-fledged and beloved foodie destination in the South. 
Satisfy your cravings and taste buds at Zynodoa, where you'll discover upscale Virginia-inspired treats, like bruleed cast-iron cornbread. You could also indulge in a hearty and tasty lunch at Mike Lund Food with fresh Shenandoah ingredients and flavorful dishes. 
Once you have appeased your food cravings, spend time exploring Staunton's attractions, such as the Frontier Culture Museum. 
Final Thoughts on Day Trips from Richmond, VA
There's never a dull moment in Richmond. With a mixture of world-class museums, parks, and modern-day attractions, Richmond will keep you entertained and enthralled for weeks. 
And if ever you want to add an extra element of adventure to your vacation, you can easily take a trip to any of the destinations mentioned above. With Richmond as your base, you'll be within driving distance of celebrated cities such as Washington DC and Philadelphia. 
Even better, the city offers quick access to beaches, mountains, and small, underrated towns like Staunton. Whether you're a foodie, outdoor adventures, or history buff, these day trips guarantee you a bevy of lasting travel memories.
***Disclaimer*** Some of the links in this post are affiliate links. This means that if you book your accommodation through the site, One Weird Globe will earn a small commission at no extra cost to you. Your support helps me keep the site going :)
Latest posts by Aiden Higgins
(see all)