Sapporo is one of Japan's coolest cities. The capital of the northernmost island region of Hokkaido, Sapporo has a fairly recent history, and is famous for its annual snow and ice festival which sees millions of visitors coming to admire the sculptures and light shows.
There's beer to learn about, heritage buildings from the 19th century to check out, and nearby wildernesses to explore. No wonder people want to visit!
We've created a comprehensive list of the very best things to do in Sapporo so that you can make a killer itinerary for your trip to this chilly city.
Our favourite places to stay in Sapporo!
Sapporo is a big city – the biggest on the northern island of Hokkaido and the fifth biggest in Japan. Needless to say, finding accommodation to fit your travel style and budget here can be tricky, so we've selected a few of our favourite places to stay in Sapporo for you.
The Best Hostel in Sapporo
Self catering facilities
Close to Odori Park
A trendy kind of place with great food on offer and cool places to hang out, this Sapporo hostel is also super clean and well looked after by the helpful staff.
The Best Budget Hotel in Sapporo
Library
Free tea and coffee
Right near the station, this budget option in Sapporo is an updated business hotel: think bright rooms, crisp, clean linen and even Japanese style communal baths to enjoy.
The Best Luxury Hotel in Sapporo
Spa and gym on offer
Well appointed rooms
True to its name, this high-end hotel in Sapporo is grand. It even comes complete with its own shopping arcade and seven dining options to choose from. You'll never go hungry.
• The 17 Best Things to Do in Sapporo •
Go at sunset
Panoramic views of Sapporo
Skip the line
A good way to start any trip, anywhere, would be to get a good view of the place you're visiting. That's no different in Sapporo. Its TV Tower, much like its Tokyo equivalent, was built in 1957 and has an observation deck at 90.3 metres.
Red and white by day, illuminated at night, it's a popular spot for visitors to the city – especially when those lights come on. One of the quintessential things to do in Sapporo.
#2 – See the sights of Nijo Market
Open from 7 a.m. to 6 p.m.
Grab something to eat down Noren Yokocho
See local life
Another good way to get acquainted with a new place is to check out its markets. Nijo Market, Sapporo's central fish market, is the place to go for all things mercantile in the Hokkaido capital.
Taking up an entire block of the city, here is where you can see local life in action – and local sea life, too. Sea urchins, snow crabs and a whole lot more. If you feel like a seafood breakfast, stop by a super fresh uni ikura donburi – sea urchin and salmon eggs on rice.
Slurp your noodles
Don't skip out Ganso Ramen Alley
Try regional cuisine
Eating, like in many places in Japan, is one of the best things to do in Sapporo. Japan has a lot of regional specialities and this chilly city is no different. Eating is the best way to get to know Sapporo.
Here you can feast on local delights such as miso ramen with a side of gyoza, Hokkaido cheese (and butter) thanks to all its dairy farms, slurp soup curry and enjoy a soft-serve ice cream – all specialities of the city.
The Best Travel Backpack EVER MADE!?!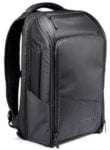 We are obsessed with backpacks – we've tried them all! And our favourite carry on backpack in the WORLD is the Nomatic Travel Backpack. This backpack has revolutionized the backpack industry and will change the way you travel forever :) Check it out here!
See historic sites
Learn about the city's past
Snap some cool architecture
Sapporo has been a major city of Japan for 150 years. Its origins began with the opening of Japan to foreign powers in the 1850s and the restoration of the Meiji Emperor in 1868.
Discover a slice of this history by indulging in the city's western architecture. Hokkaido University is littered with western buildings; the former Hokkaido Government Building; the marine blue Kohaikan – one of the city's oldest buildings; and Sapporo Shiryokan, the former court of appeal in the city.
MUST READ! We've organized the best places to stay in Sapporo for all types of trips!
Meet a local
See a unique side to the city
Immerse yourself in culture
One of the best things to do in Sapporo, especially if you're looking to get off the beaten track and away from the tourist trail, would be to go on a tour with a local. Who knows their city better than someone who lives in it?
Meeting up with a local will ensure that you get to see not only all the top sights, but a few hidden gems and local favourites as well, making your trip to the city a super interesting one.
Spectacular views
Spot the Pacific Ocean on a clear day
Finish with a trip to the onsen (hot spring)
For one of the best outdoorsy things to do in Sapporo, you should definitely check out Mt. Tarumae. An active volcano which last erupted in 1982, hiking up Mt. Tarumae is an exhilarating way to spend your time here.
Standing at a height of 1,041 metres above sea level, this prominent mountain provides a good way to get out into nature. Follow a well maintained, but steep, trail; from the 7th station it takes about an hour to reach the rim of the volcano itself.
See historic architecture
Easy to reach from Sapporo
Get great views from the ropeway
A trip to Otaru would definitely be one of the best day trips from Sapporo you could take. It's less than an hour from the capital, but has a whole different, much more low key atmosphere.
Otaru is filled with heritage buildings, many canals lined with red brick warehouses and many other vestiges of the past. There's even a candle-lit festival in February, making for a pretty romantic thing to do in Sapporo.
#8 – Hang out in Odori Park
Take a picnic in summer
Snap ice sculptures in winter
Local hang out
Sapporo's largest urban park, Odori Park (dating back to 1871) spans around 1.5 kilometres, intersecting the city – separating it between north and south – and being the place of many of its annual and seasonal celebrations and festivals.
Whilst it's a great place to hang out in summer, visiting the park is one of the best things to do in Sapporo in winter because of the Sapporo Snow Festival, turning the park from popular picnic spot into a place that hosts snow and ice sculptures.
Easy day trip from Sapporo
Stunning natural scenery
Get the ropeway for views from Mt Usu
The eighth largest lake in Japan, Lake Shikotsu is a lake surrounded by mountains, of which three are volcanoes. In fact, the lake itself is set in a volcanic caldera that formed around 40 to 50,000 years ago.
This place is all about its stunning scenery. One of the best outdoorsy things to do in Sapporo, visiting here and taking in the breathtaking vistas and the mountainous landscape is well worth it. We highly recommend getting your fill of the views here!
#10 – Sample Sapporo Beer
Learn about Japanese beer
Eat in atmosphere beer halls
Sample a heritage beverage
One of the famous exports of Sapporo is its beer, which has been brewed in the city since 1877. For one of the best things to do in Sapporo – especially if you like beer – heading to the Sapporo Beer Museum should be your top priority.
Recently renovated, it's here that you can sample the Fukkoku Sapporo Bakushu – a unique beer that's still brewed using the same methods from 1881 when it originated. Located in Sapporo Garden Park, this genuine heritage site isn't just for beer lovers – there's plenty of history here, too.
After dark activity
See a different side to the city
Eat local food
Sapporo gets cold. Really cold. One way the locals deal with this is by spending a lot of time inside the city's bars and izakaya (Japanese style bar). There's a reason why Sapporo beer is the most popular in Japan!
For one of the best things to do in Japan at night, start with hitting the streets of Susukino – the city's Downtown district – where you can sip sake, shochu and highballs in izakaya whilst eating fresh seafood and a selection of grilled meats.
Get active
Unique snowy hike
Warm up in an onsen afterwards
Sapporo has no shortage of snow in winter, so one of the best ways to see the wealth of wild nature surrounding Sapporo would be to head out on a snowshoe hike.
The Toyohira River Trail is a pretty cool way to see the frozen backcountry. Try to spot the local wildlife as you crunch along the powdery snow through the wintry woods. Stop off at Hohekyo Onsen for hot springs – one of the largest in the country.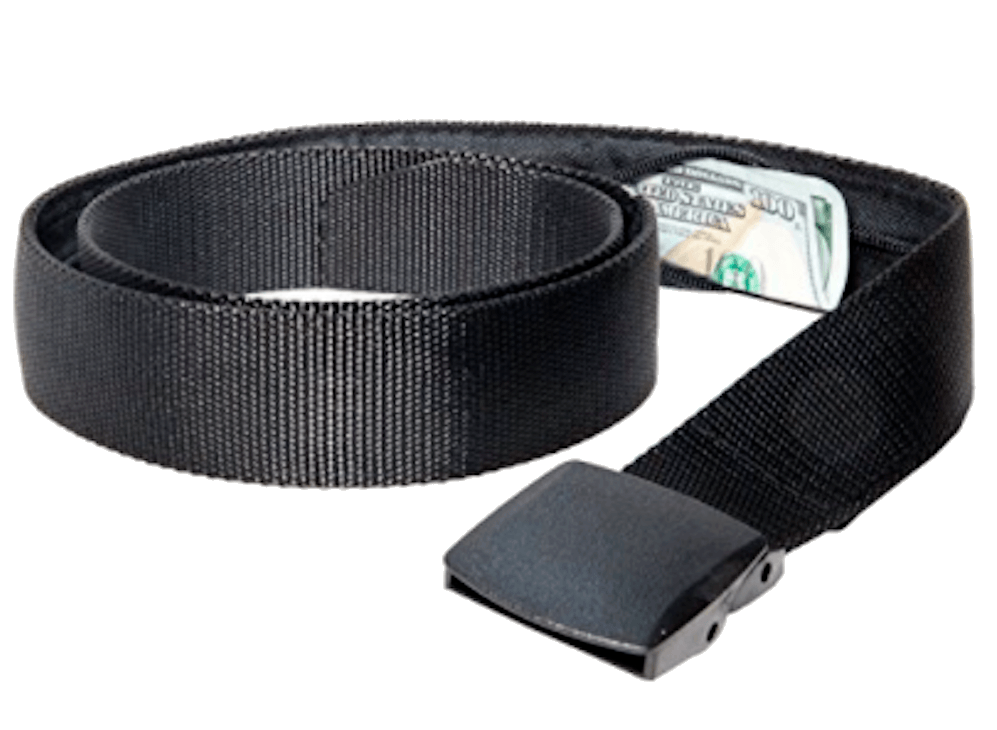 If you are traveling you should ALWAYS have emergency cash hidden on you! Security belts are great because they are affordable and can fit a ton of stuff in them (great for peace of mind!). Check out our favorite travel belt!
Unique thing to do in Sapporo
Learn a new skill
Meet a friendly local
Ok, so maybe you already know how to cook – but do you know how to cook Japanese style? Probably not. That's why we are recommending this awesome thing to do in Sapporo.
It's cool to visit a city and bring back souvenirs, but imagine if the souvenir you brought back was the ability to cook and prepare amazing food. Uniquely, you can visit a local's home in residential Sapporo, where you'll get taught about sushi, somen and yakitori – all in expert fashion.
Best views of the city
Get skip the line tickets
A must-do
One of the best views in Sapporo has to be from atop Mount Moiwa. Don't worry though, you don't have to hike up there: Mount Moiwa has it's very own ropeway, which will take you to an altitude of 1,200 metres above sea level.
So, simply hop on a gondola for yourself and you'll be at the top of the mountain in under five minutes. The views of the city are pretty amazing, but they're spectacular at sunset and when the city begins to sparkle at night.
Good for your health!
Unique Japanese experience
Try hot spring manju (steamed buns)
Jozenkai is a popular hot spring and all round great destination for people looking to get out of the city and relax in an onsen. If you've never tried onsen before, this is definitely a good thing to do in Sapporo for you.
Though going to onsen involves not wearing any clothes, don't worry! It's totally normal and, once you're in that hot and relaxing, health-giving water, you won't even care. A special Japanese experience. You'll leave feeling totally relaxed – and wanting to do it all over again.
Unique boat trip
Amazing natural scenery
Wrap up warm (it's freezing!)
One of the coolest things to do in Sapporo would be to take a short day trip to Monbetsu, for the chance to take a cruise on the frozen Sea of Okhotsk.
At Monbetsu, hop aboard the icebreaker ship that is the Garinko-go II and set sail on the sub-zero temperatures of the sea. Smash through sea ice and admire a world you most likely have never seen before – only on TV!
#17 – Pay your respects at Hokkaido Shrine
See a Shinto shrine
Uniquely Japanese
Get a Hokkaido Shrine stamp
A Shinto Shrine set in Maruyama Park, the aptly named Hokkaido Shrine was set up in 1869 on the orders of newly enthroned emperor Meiji. A visit to the shrine is a peaceful thing to do and one of the unmissable things to do in Sapporo.
It's a particularly beautiful spot during cherry blossom, when the many cherry trees (about 1,400 of them) are in their full, candy floss pink bloom.
Final thoughts on the best things to do in Sapporo
Those were the top things to do in Sapporo – everything that's good about the city put in one place to make it super simple for you to plan your trip to this very cool city.
We made sure that we put something for just about everyone on our handy list; from couples to families and those looking for something a little more offbeat – it's all there.
From snowshoeing and climbing mountains, to relaxing in an onsen and learning how to make Japanese food… There's tons to do!
Have you been to Sapporo before? If so, let us know if we've missed anything awesome off our list!
***Disclaimer*** Some of the links in this post are affiliate links. This means that if you book your accommodation through the site, One Weird Globe will earn a small commission at no extra cost to you. Your support helps me keep the site going :)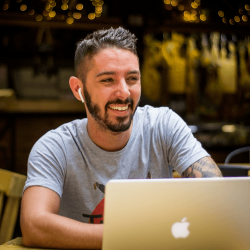 Latest posts by Aaron Radcliffe
(see all)