Basel is a charming city on the Swiss border with France and Germany. Whilst the airport is often used as a gateway for travelling around the three countries, the city itself is packed with historic architecture and a creative flare waiting to be discovered!
Though Basel is quite a small city, it's neighborhoods vary in what they have to offer. This can make it tricky when trying to decide where to stay during your time there. Most of the central neighborhoods are safe, but it's nevertheless still important to gather your bearings before you start exploring.
That is why we built this guide! We have figured out the five best neighborhoods in Basel and categorised them based on what they are best for.
So let's just get started!
Quick Tips – Where to Stay in Basel
Where to Stay in Basel
Looking for a specific place to stay? These are our highest recommendations for places to stay in Basel.
Best Budget Hotel in Basel
A centrally located hotel in Basel but one that is fantastic for nature lovers, Hotel Birsighof is our top pick for the best budget friendly place to stay in Basel. The hotel offers beautiful rooms overlooking the garden and courtyard, which has a backdrop of a dark green forest.
Best Mid-range Hotel in Basel
If you're looking for a mid-range hotel with fantastic facilities in Basel, then look no further then Movenpick Hotel Base. On-site you will find deluxe rooms along with wellness area featuring a fitness centre and sauna.
Best Luxury Hotel in Basel
Hyperion Hotel Basel boasts some of the most luxurious amenities in the city. On-site, you will find a spa area, a complimentary mini bar, 2 chic bars, and an executive lounge with panoramic views overlooking the city.
Basel 5 Best Neighborhoods to Stay in
Let's take a look, in more detail, at the five best neighbourhoods in Basel. Each caters to different interests, so be sure to pick the neighbourhood that's right for you.
Neighborhood #1 – Altstadt Grossbasel
Best neighborhood in Basel for your first time!
COOLEST thing to do in Altstadt Grossbasel – hop on one of the multiple boat cruise operators along the Rhine
BEST place to visit in Altstadt Grossbasel – Basler Münster is the main church in the area and a popular first attraction for most visitors
The historic heart of the city, Grossbasel is the more touristy of the two Altstadts – but not without good reason! Altstadt Grossbasel has gorgeous architecture, ancient culture and intriguing snippets of Swiss history around every corner. Whether you want to learn about the city's past, or simply sample its authentic cuisine, Altstadt Grossbasel is the neighborhood for you.
It also has great transport links to other areas of the city and the three countries that surround Basel! There is a train station just south of the area that connects to the other stations north of the river. There are also plenty of boats that provide cruise trips down the river to other cities on the Rhine.
More Awesome Things to do and see in Altstadt Grossbasel
The Mittlere Brücke is the main bridge in the city, with great art exhibits on display during the Art Basel event every year
Like Basler Münster, Rathaus is a major attraction in the city that is visited by large swathes of tourists year-round due to its unique red color
Kunsthalle Basel is the main art gallery in the city that specialises in modern art – with large artworks, individual paintings and video graphics work all on display
To sample some excellent Swiss-German cuisine, head to Schlüsselzunft – they have great prices alongside the excellent ratings
Marktplatz is home to the largest market in Basel, with fresh ingredients and cooked delicacies on display alongside souvenirs and clothing
Best Budget Hotel in Altstadt Grossbasel
Switzerland is a notoriously expensive country, however, Motel One Basel offers some fantastic rates on their rooms – perfect for backpackers that want a little more privacy than what they might expect from a hostel! They also offer a complimentary breakfast and high speed WiFi access, allowing you to enjoy some additional comforts without breaking the bank.
Best Mid-range Hotel in Altstadt Grossbasel
For even more of an upgrade, Gast und Kulturhaus Der Teufelhof offers rooms that are decorated to reflect the creative atmosphere of the city! Fine artists from across the world have their work displayed in the hotel. The on-site restaurant also uses this creativity to deliver a range of innovative dishes inspired by world cuisines.
Best Luxury Hotel in Altstadt Grossbasel
This beautiful five star hotel is situated right on the banks of the Rhine, giving you unbeatable views across this marvellous city! It is one of the oldest hotels in Europe and has maintained a high-quality reputation throughout its entire history. The on-site restaurant has been awarded three Michelin stars.
Heading to Geneva? Save some money with our guide to the coolest hostels in Geneva!
Neighborhood #2 – Gundeldingen
Where to stay in Basel close to everything!
COOLEST thing to do in Gundeldingen – catch a ride on one of the many rental bikes surrounding the main station
BEST place to visit in Gundeldingen – get away from the hustle and bustle of the city in one of the area's parks, such as Pruntrutermatte
Located just south of Basel Vorstadt and Altstadt Grossbasel, Gundeldingen is the location of the largest train station in the city! This keeps you well connected with the rest of the city, the airport, and further afield in the tri-national area. If you want to be within easy travelling distance of all the best areas, this is the place to be.
Whilst Gundeldingen doesn't have many tourist attractions, it still has some great entertainment facilities! There are some interesting restaurants surrounding the station – especially if you are on a budget. Bars are also a little bit cheaper in this neighborhood, making it a good option if you are watching your bank balance.
More Awesome Things to do and see in Gundeldingen
Head to the Turkish district if you are on a budget where you can grab a cheap kebab that will keep you full for the rest of the day
The Marian Garten is a large park to the east of Gundeldingen with beautiful walkways and basic recreational facilities
Bonvivant offer a great selection of cuisines from across Europe – they are particularly well known for their excellent steaks
Mum's Kitchen Vietnamese Food is another fantastic restaurant if you are on a budget with hearty Southeast Asian meals
Blindekuh Basel is the city's main darkness restaurant, where you are invited to simply use your taste buds and sense of smell
Best Budget Hotel in Gundeldingen
Located right next to the train station, this is the perfect choice for those on a budget visiting the city for a short period of time! A complimentary breakfast buffet is provided every morning, with vegetarian options available. Rooms are beautifully decorated with a contemporary design and are packed with modern conveniences.
Best Mid-range Hotel in Gundeldingen
This incredible four star hotel is situated in the heart of Gundeldingen and provides immaculate facilities for its guests. This includes a range of deluxe rooms with plush beds and boutique en-suites, along with a selection of epic shared facilities including a fitness center, swimming pool and sauna.
Best Luxury Hotel in Gundeldingen
Another great choice right next to the train station, the GAIA Hotel will add a touch of luxury to your stay in Basel! This four star hotel is located in a historic building, allowing you to experience a small piece of Switzerland's past. There is a large business centre on-site, making it a good option for corporate visitors.
The Best Travel Backpack EVER MADE!?!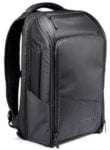 We are obsessed with backpacks – we've tried them all! And our favourite carry on backpack in the WORLD is the Nomatic Travel Backpack. This backpack has revolutionized the backpack industry and will change the way you travel forever :) Check it out here!
Neighborhood #3 – Altstadt Kleinbasel
Best neighborhood in Basel for nightlife!
COOLEST thing to do in Altstadt Kleinbasel – dance at Jägerhalle, the largest club in the city with reasonable drinks prices
BEST place to visit in Altstadt Kleinbasel – Art Basel is mostly based in this area, and throughout the year the best exhibits are displayed in the eponymous museum
Altstadt Kleinbasel is the other side of the old town, and a little bit more modern in atmosphere than Grossbasel! This has created the perfect environment to experience the best of the city's nightlife, with a wide range of bars offering great cocktails, music and local beers throughout the evenings.
Kleinbasel is also the central hub for Art Basel festivities, making it one of the most popular areas during the annual festival! Even when the festival has ended, Altstadt Kleinbasel maintains its creative atmosphere with numerous art galleries – many of which are independently owned – and excellent concert venues.
More Awesome Things to do and see in Altstadt Kleinbasel
Musical Theatre Basel is, as the name suggests, the main theatre for musical productions visiting the city – catch an internationally renowned performance here
During the summer, the main path along the riverside becomes a large social space with bars, street food trucks and performers the entire length
Another popular summer activity for locals is to grab a floatation aid and swim down the river Rhine – brace yourself because even in the warmer months it can get chilly
Irrsinn Bar is the main rock bar in the city and is becoming increasingly popular with the local youth thanks to the cheap drinks on offer
Situated right on the banks of the river, Rhywyera not only comes with excellent views but also has one of the most decadent menus in the area
Best Budget Hotel in Altstadt Kleinbasel
This is another fantastic budget option for visitors to the Kleinbasel neighborhood, and all guests are given a free public transport card for the duration of their stay! They provide a complimentary breakfast buffet every morning – as well as access to high-speed WiFi and on-site parking facilities.
Best Mid-range hotel in Altstadt Kleinbasel
Kleinbasel is a notoriously expensive area, so for those to stay in the heart of the nightlife district this mid-range hotel can be a great way to save money! Despite only being a two star hotel, Rheinfelderhof offers great levels of service. A complimentary breakfast buffet is served every morning.
Best Luxury Hotel in Altstadt Kleinbasel
The Hyperion Hotel is based in one of the tallest buildings in the city, giving you unbeatable views across the skyline! There is a great wellness centre on-site including a sauna and fitness facility. Rooms are fully air conditioned and have complimentary minibars – and of course, breakfast is provided every morning.
Will you also visit Zurich? Check out where we like to stay in Zurich!
Neighborhood #4 – Bachletten
Where to stay in Basel for families!
COOLEST thing to do in Bachletten – before you brave the cool waters of the Rhine, head to Rialto Hallenbad to practice your swimming strokes
BEST place to visit in Bachletten – Basel Zoo is located in the corner of the area and is well rated by families visiting the city
Bachletten is a calm suburb located next to Gundeldingen – giving you easy access to the public transport network without the hustle and bustle of city living. This makes it the perfect choice for families visiting the city that want somewhere a bit more laid back! It is also within walking distance of the Altstadt and has some interesting attractions of its own.
Perhaps the most famous attraction in the area, Basel Zoo is packed with animal exhibits and information about conservation efforts! Long a popular day out for families, this is a must-do if you are visiting the city with children. There are also plenty of excellent restaurants nearby.
More Awesome Things to do and see in Bachletten
Schützenmatt Park is a nice spot for a calm stroll through the local nature – perfect for a family picnic
Benkenpark is another great outdoor space, with plenty of fantastic family-friendly facilities including bicycle hire points
Kirche Allerheiligen is an interesting religious attraction just south of Bachletten – interesting architecturally, it has a less crowded feel than the city centre churches
Radius 39 is an easy-going cafe offering typical light breakfast fare – they are famous locally for their fresh croissants
Restaurant Pavilion im Park, situated in the heart of Schützenmatt, has some of the best Italian cuisine in the whole of Switzerland
Best Budget Hotel in Bachletten
Hotel Balgera is located on the boundaries between Bachletten, Vorstadt and Gundeldingen, giving you easy access to most of the main attractions and transport facilities! The on-site restaurant specialises in Japanese cuisine, and a buffet breakfast is provided every morning. They also have parking facilities and free high-speed WiFi throughout.
Best Mid-range Hotel in Bachletten
A homely bed-and-breakfast with a traditional Swedish design, this is the perfect place to stay if you want an authentic stay in Basel. B&B Laupenring features a beautiful outdoor terrace and garden area along with a hearty free breakfast every morning.
Best Luxury Hotel in Bachletten
As a largely residential area, a great option for staying in Bachletten is to stay in a serviced apartment! Unique Serviced Living offer great options across the city – including two apartments in Bachletten. The superior apartment is great for small families and groups of people, whilst the studio is perfect for individuals and couples.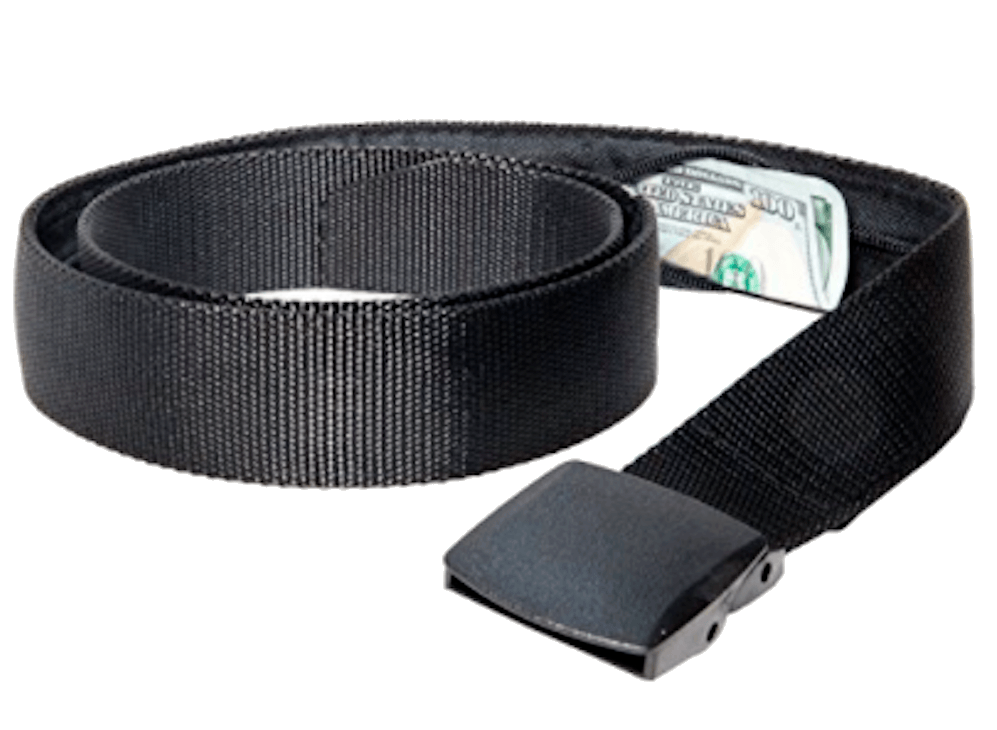 If you are traveling you should ALWAYS have emergency cash hidden on you! Security belts are great because they are affordable and can fit a ton of stuff in them (great for peace of mind!). Check out our favorite travel belt!
Neighborhood #5 – Basel Vorstadt
Best neighborhood in Basel for couples!
COOLEST thing to do in Basel Vorstadt – pick up some fresh local produce at the Alte Markthalle
BEST place to visit in Basel Vorstadt – head to the Museum of Modern Art where you can check out exhibits by national and international artists
Basel Vorstadt is the area surrounding Altstadt Grossbasel. Though sometimes restricted to the area between the Old Town and Gundeldingen, it often also includes St Alban and Am Ring – which is the definition we use for this guide. It is a much more modern district than the immediate centre, and has excellent facilities!
The St Alban neighborhood has a very calm vibe, whilst Am Ring and Vorstadt proper both have a busy city feel that contributes to the vibrant atmosphere of Basel. The neighborhood is somewhat up and coming in terms of tourism thanks to its effortless blend of old and new. This also creates a romantic atmosphere – perfect for couples visiting the city!
More Awesome Things to do and see in Basel Vorstadt
Kunsthaus Baselland is a smaller art gallery where you can view experimental works by up and coming artists
Basel Historical Museum features exhibits dedicated to the history of the city, as well as the surrounding region – it also has a beautiful garden within the grounds
There is a Botanic Garden situated between Am Ring and the Altstadt – the perfect spot for a romantic stroll
For a great date night restaurant, head to Restaurant Aeschenplatz – they have a fantastic selection of Swiss cuisine
Noohn Restaurant and Lounge Bar is also a good choice – especially if you are looking for a more laid-back vibe with a great drinks menu
Best Budget Hotel in Basel Vorstadt
For a little more privacy, Hotel Birsighof is a well-priced hotel with private rooms located right in the heart of Vorstadt. This makes it a fantastic choice for young couples that are sticking to a tight budget! A complimentary breakfast is provided every morning, with a wide selection of treats from across Europe.
Best Mid-range Hotel in Basel Vorstadt
A swanky hotel with reasonable prices, this is a great place to stay in Basel Vorstadt for those traveling to Switzerland on a mid-range budget. On-site at the hotel you will find a cozy shared lounge area, sleek bar, and evening entrainment. It also has a fantastic location in the heart of the central Basel Vorstadt neighborhood, meaning you will find pretty much everything you need within a short walk of the property.
Best Luxury Hotel in Basel Vorstadt
Like Bachletten, Basel Vorstadt is a little more residential than the city centre. This apartment is a fantastic choice for those looking to splurge on a great accommodation in the heart of the neighborhood! A complimentary breakfast is provided, and there is a well-equipped kitchen – perfect for self-catering in Basel.
Final Thoughts on Where to Stay in Basel?
Basel is a gorgeous city that serves as an excellent gateway to Switzerland! It has an international feel thanks to its status as a tri-national city – providing great links not just to Switzerland but also to France and Germany. If you want a truly European experience, you can't go wrong with a trip to Basel.
For the best area, we would have to go with Altstadt Kleinbasel! Whilst not as big on attractions as Grossbasel, it has a very creative ambience that truly showcases the artistic attitude of the city and its residents. It is also the perfect location to experience the Art Basel festivities every year.
That being said, all of the areas on this guide are great for experiencing the city and have their own charms. Whilst we have stuck to the city proper, there are also some great neighborhoods in the French and German sections that are perfect for those on a budget. We hope this guide has helped you to better plan your itinerary in this piece of Swiss gold!
Have we missed anything? Let us know in the comments!
***Disclaimer*** Some of the links in this post are affiliate links. This means that if you book your accommodation through the site, One Weird Globe will earn a small commission at no extra cost to you. Your support helps me keep the site going :)
Latest posts by Clair Ricketts
(see all)