Located in the German-speaking part of Switzerland, Zürich is the largest city in the country and therefore acts as a major gateway. Known as a major financial hub of the world, the city is packed with a good mix of ultra modern and traditional Swiss architecture – as well as some fantastic tourist attractions!
As Switzerland is one of the most expensive countries in the world, it is important to consider your budget when choosing where to stay in Zürich. Areas are also not quite as distinct in the city as they are in others, making it difficult to figure out the best base.
That is where we come in! We've built this guide to the seven best areas in Zürich to help you plan your upcoming trip to the city.
So let's just get started!
Quick Tips – Where to Stay in Zurich
Where to Stay in Zurich
Looking for a specific place to stay? These are our highest recommendations for places to stay in Zurich.
Best Budget Hotel in Zurich
If you're looking for an affordable accommodation option in one of Europe's most expensive cities, California House is an excellent choice. The hotel has modern and brightly lit rooms, along with easy connections to the city center and waterfront areas.
Very good breakfast
Facilities for disabled guests
Tea/coffee maker in all rooms
Read More
Best Mid-range Hotel in Zurich
Hotel Krone Unterstrass
Very good breakfast
Facilities for disabled guests
Tea/coffee maker in all rooms
Read More
For those seeking a peaceful and mid-range budget retreat while remaining conveniently close to the vibrant city of Zurich, the Hotel Krone Unterstrass is a perfect choice. Located in a tranquil neighborhood in West Zurich, it offers an ideal setting for a restful night's sleep.
Best Luxury Hotel in Zurich
Earning its well-deserved reputation as one of the most luxurious 5-star hotels in Switzerland, The Widder Hotel has to be our top pick for the best luxurious hotel in Zurich. Its stunning traditional exterior is seamlessly paired with contemporary interiors, creating an atmosphere of pure luxury during your stay.
Zurich 7 Best Neighborhoods to Stay in
Let's take a look, in more detail, at the five best neighbourhoods in Zurich. Each caters to different interests, so be sure to pick the neighbourhood that's right for you.
Neighborhood #1 – Zurich West
Best neighbourhood in Zurich for your first time!
COOLEST thing to do in Zürich West – scale Prime Tower and admire the views across Zurich from the top
BEST place to visit in Zürich West – indulge in a new form of creative media at the Museum of Digital Art
Zürich West is an area experiencing a huge revival! Formerly one of the city's industrial areas, an influx of young professionals and students over the past few years has resulted in plenty of fantastic attractions, restaurants and bars. For first time visitors, Zurich West offers an insight into the modern side of Switzerland.
The area is also a major creative hub, with plenty of fantastic art galleries waiting to be explored. As one of the hippest neighborhoods in the city, it has a very youthful atmosphere and vibrant culture. For young travellers to the city, Zurich West is definitely the place to be!
More Awesome Things to do and see in Zurich West
Wander along Im Viadukt, a new retail district lined with local boutiques and high-quality restaurants
For more great local food, head down to Markthalle where you can pick up fresh ingredients and Swiss specialities
Schiffbau is another great retail area with plenty of great boutiques and restaurants – the perfect spot to grab a classic Swiss souvenir
Check out local listings to find out which events and exhibits currently occupy the abandoned warehouses across the area
Head into Clouds restaurant – situated on the 35th floor of Prime Tower, you can enjoy some fine dining with marvellous views
Best Budget Hotel in Zurich West
Ibis are world famous for their budget-friendly comfort, and their Zurich City West hotel is based right in the heart of this up and coming area! The new hotel has uber-modern furnishings and great levels of service. All rooms are fully air-conditioned, and there is a private car park beneath the hotel.
Best Mid-range Hotel in Zurich West
The Hotel Krone Unterstrass has a fantastic location for those who enjoy a quiet location to get a good night's rest but also want to be close enough to the hustle and bustle of central Zurich. The hotel is situated inside a peaceful neighborhood in West Zurich, just a short tram ride from the city center station.
Best Luxury Hotel in Zurich West
Though there aren't many splurge options currently in Zurich West, the Marriott is located just across the river and provides easy access to the area! This five-star hotel has excellent facilities including a gym, sauna and solarium. An American style buffet breakfast is provided every morning.
Neighborhood #2 – Bahnhofstrasse
Where to stay in Zurich close to everything!
COOLEST thing to do in Bahnhofstrasse – wander through the beautiful Limmat waterfront with plenty of great photo opportunities along the way
BEST place to visit in Bahnhofstrasse – visit Fraumünster Church where you can admire the stained glass windows and traditional architecture
Bahnhofstrasse is the main street running through the city centre. This area is popular with business travellers and those who wish to be based centrally thanks to its unbeatable location next to the main train station. This area gives you easy access not just to Zurich and the rest of Switzerland, but even further afield to Germany, Italy and France!
Though by far the most expensive area in the city in terms of accommodation and dining, there are plenty of unique free attractions waiting to be discovered! The sculptures along the Limmat River are popular with tourists looking for unique Instagram shots.
More Awesome Things to do and see in Bahnhofstrasse
Paradeplatz is the main square in the city where businesspeople, tourists and locals all stop for coffee or lunch
It's not often that police headquarters are a tourist attraction, but their building in Zurich houses the famous Giacometti Murals
Get away from the city crowds and bask in nature at the Old Botanical Garden – only a short walk away from the train station
Learn about Swiss traditions, iconic toys and childhood at the Zürcher Spielzeugmuseum
Connect with Swiss German creativity at Museum Strauhof – featuring works by artists and writers
Lindenhofkeller is the place to go for authentic Swiss cuisine – they've been open since 1806!
Best Budget Hotel in Bahnhofstrasse
Located right next to the train station, Hotel Arlette Beim is perfect for backpackers that are only staying in the city for a night or two! All rooms are fully air-conditioned and have high-speed internet access through WLAN connection. A continental breakfast is included and can be delivered to your room.
Looking for a deal? Our recommended budget hostels in Zurich won't break the bank!
Best Mid-range Hotel in Bahnhofstrasse
This budget boutique is also located right next to the train station, making it ideally located for getting around all of the main sights in the city! Rooms are kitted out with luxury mattresses, widescreen TVs and Molton Brown bathroom accessories. A daily buffet breakfast is included in the rate.
MUST READ! We've organized the best places to stay in Basel for all types of trips!
Best Luxury Hotel in Bahnhofstrasse
This is the highest rated five-star hotel in Zurich – and it's easy to see why! The gorgeous traditional façade is complemented by modern interiors that add a sense of luxury to your stay. The on-site restaurant has won multiple awards and serves modern cuisine as well as some traditional Swiss dishes.
The Best Travel Backpack EVER MADE!?!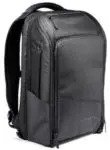 We are obsessed with backpacks – we've tried them all! And our favourite carry on backpack in the WORLD is the Nomatic Travel Backpack. This backpack has revolutionized the backpack industry and will change the way you travel forever :) Check it out here!
Neighborhood #3 – District 4
Where to stay in Zurich for nightlife!
COOLEST thing to do in District 4 – dance the night away at Plaza Club and Bar, a popular local haunt
BEST place to visit in District 4 – visit Bäckeranlage, a large park that often hosts concerts and has great chill out spots
Just west of the city centre, District 4 is the place to be if you want to take advantage of Zürich's eclectic nightlife! Most of the city's best-known clubs are located in the area, letting you keep the party going all night long.
During the day, District 4 also has some great parks where you can unwind and mingle with locals! The local restaurants offer a great mix between fine dining and cheap eats – perfect for getting over the hangover. It is also well connected by public transport to the Hauptbahnhof and Old Town areas.
More Awesome Things to do and see in District 4
If you are more interested in alternative music and indie rock, Gonzo Nightclub is the place to be
For a more upscale nightlife experience, Vagabundo Bar offer excellent cocktails and laid back vibes
Denim lovers will enjoy a trip to Jeansmuseum – a truly unique museum detailing the history of the garment and its uses
Caduff's Wine Loft has a great selection of wines from across the world and host regular wine nights
Check out the listings for Alte Kaserne – they host a wide range of events across the year showcasing different aspects of local culture
Best Budget Hotel in District 4
As a two star accommodation, Hotel Gregory is quite a basic hotel but is perfect if you are sticking to a strict budget in notoriously expensive Zurich! They offer a continental breakfast every morning, and free high-speed WiFi can be accessed throughout the property. There is also private parking on-site.
Best Mid-range Hotel in District 4
Pension fuerDich is a collection of apartments and private rooms in the heart of District 4! They are perfect for backpackers looking for ultimate privacy, and most come with kitchenettes which are great for self-catering. The communal bar and cafe is located in the basement, where you can mingle with other guests.
Best Luxury Hotel in District 4
This trendy five-star hotel is located on the boundary between District 4 and Zurich West, giving you access to two of Zurich's most vibrant neighborhoods! The on-site restaurant serves some of the finest steaks in the city, and the bar area has a large terrace that can be used throughout the summer months.
Heading to Geneva too? Save some money with our budget guide to Geneva's best hostels!
Neighborhood #4 – District 2
Best neighbourhood in Zurich for families!
COOLEST thing to do in District 2 – unwind at Thermalbad & Spa Zurich with their wide range of spa facilities and holistic therapies
BEST place to visit in District 2 – dive into international football at the FIFA World Football Museum
District 2 is a huge area covering the west side of the lake, giving you a peaceful atmosphere and great views across the Swiss landscape! For families, this gives you a nice break from the busy centre and also creates more of a local feel across the neighborhood. There are also plenty of great outdoor activities available throughout the district.
In terms of dining and shopping, many of the establishments in District 2 are locally owned, allowing you to get up close and personal with real life in Zurich! This results in a strong community atmosphere where you will feel right at home.
More Awesome Things to do and see in District 2
Take a trip to the Rietberg Museum where you can browse their vast collections of art as well as admire the more modern design exhibits
The Botanical Gardens of Zurich, not to be confused with the Old Botanic Gardens in the centre, are a peaceful retreat away from city life
During the summer, Strandbad Mythenquai is packed with locals as it is the only beach located within the city
Hire a bike and cycle along the Lake Zurich Promenade – Rieter Park is also located along the lakeside and has excellent facilities!
Dine at Belvoirpark Swiss Restaurant – they offer an excellent selection of traditional and modern Swiss cuisine
Best Budget Hotel in District 2
Another great hotel from ibis, their Zurich Adliswil property is great for families that want to stick to a budget whilst in the city! The modern restaurant has a roof terrace and serves a complimentary continental breakfast every morning. Free parking is available on-site – perfect if you have hired a car.
Best Mid-range Hotel in District 2
This 4-star hotel has one of the best locations in the city with it being situated right in the very heart of Zurich, with top landmarks such as the famous Bahnhofstrasse, the Tonhalle concert hall, and Lake Zurich being on its doorstep. The beautifully modern rooms all come with ergonomic beds which are equipped with special air cushioning.
Best Luxury Hotel in District 2
For families looking to splurge whilst in Zurich, Alden Suite is a fantastic five-star option with luxury interiors that draw inspiration from Swiss tradition! All rooms come with their own hot tub, and guests can request gym equipment – giving you some extra privacy whilst keeping up with your fitness routine.
Neighborhood #5 – Altstadt
Where to stay in Zurich on a budget!
COOLEST thing to do in Altstadt – head to the Kulturhaus Helferei where you can watch a number of great performances from local and international acts
BEST place to visit in Altstadt – discover Grossmünster Church, a major historic building built in the Romanesque style
It isn't often that we recommend the historic centre for budget travellers, but Zürich's status as a financial capital means that most of the more expensive attractions are on the other side of the river! Altstadt is designed to be tourist-friendly, so has plenty of great accommodation and dining options to suit all budgets.
As the name suggests, this is the place to be if you are interested in historic architecture and traditional culture! There are beautiful buildings around every corner, and some of the oldest restaurants and bars spill out onto the cobbled streets of Altstadt.
More Awesome Things to do and see in Altstadt
If you are interested in independent art galleries, Musée Visionnaire has some great exhibits on up and coming artists from across the globe
The Zurich Town Hall (known in German as Rathaus) is an iconic landmark of the city exhibiting traditional architecture
Grande Café and Bar is a popular watering hole for locals – they serve excellent coffee, as well as a wide range of liquor in the evenings
Café Schober is another local institution offering some excellent Swiss pastries at even more delicious prices!
The Cabaret Voltaire Art Centre is an important cultural landmark in the city exhibiting the finest examples of local creativity
Best Budget Hotel in Altstadt
Hotel Bristol Zurich is just north of the Altstadt, resulting in a more peaceful environment to unwind in after a long day of exploring! Rooms come with all the modern conveniences you could need for a short stay in the city. A complimentary buffet breakfast is provided, as is free high-speed WiFi.
Best Mid-range Hotel in Altstadt
This beautiful 3-star hotel features charming and modernly designed en-suite rooms all of which come with air conditioning and some come with breathtaking views overlooking the Altstadt neighborhood.
Best Luxury Hotel in Altstadt
Though there are no luxury hotels in Altstadt, this five-star luxury penthouse is the epitome of style right in the heart of the Old Town! There are two bedrooms in the apartment, and the kitchen is well equipped with a dishwasher, modern appliances and various luxury cookwares. WiFi is also included.

If you are traveling you should ALWAYS have emergency cash hidden on you! Security belts are great because they are affordable and can fit a ton of stuff in them (great for peace of mind!). Check out our favorite travel belt!
Neighborhood #6 – Seefeld
Best neighbourhood in Zurich for couples!
COOLEST thing to do in Seefeld – wander around the romantic Chinese Garden and admire the exotic plants and great lakeside views
BEST place to visit in Seefeld – shop for luxury goods at the Foundation E.G. Burle Collection
Though technically part of District 8, Seefeld deserves to be considered a district in its own right. With the most popular waterfront area in the city, Seefeld is a very upmarket location with excellent dining options! This classy vibe, paired with the romantic green spaces, make it ideal for couples looking for a short break in Zurich.
During the summer the area comes alive with markets, festivals and recreational activities – at times making it more popular than the city centre! Despite being mostly residential it retains a vibrant atmosphere and youthful vibe. If you are willing to splash the cash, Seefeld is a great choice.
More Awesome Things to do and see in Seefeld
Head to Burkliplatz during the summer – a flea market held every weekend where you can pick up vintage goods and unique souvenirs
Catch a performance at the Zurich Opera House, a building that is an architectural attraction in its own right
Try out some gambling at the Zurichhorn Casino – located right next to the waterfront and surrounded by excellent restaurants and bars
Head down to the lido areas in the summer to bathe in the lake – they offer both unisex and gender separated bathing areas
Dine at Fischtube – located right on the waterfront, they offer excellent seafood and a massive wine menu
Best Budget Hotel in Seefeld
This inn is designed for couples, and if you are on a backpacker budget this is by far your best option in Seefeld! Each room is equipped with modern furnishings and romantic finishes that create a welcoming atmosphere. Free WiFi is available throughout the property, and there is a small garden on-site.
Best Mid-range Hotel in Seefeld
This family-run hotel offers both regular rooms and apartment suites! It is only a short walk away from the lakeside and is right next to a major tram stop into the city centre. Apartments are well equipped with spacious kitchens, and many of the rooms come with balconies overlooking the Chinese Garden.
Best Luxury Hotel in Seefeld
Right in the north of Seefeld, La Réserve Eden Au Lac is an exquisite five-star hotel that is perfect for couples looking to splurge on a romantic getaway! It is located right on the lakeside, giving you unbeatable views across the city and surrounding landscapes. There is a rooftop bar on-site, and an excellent restaurant.
Neighborhood #7 – District 8
Best neighbourhood in Zurich for a longer stay!
COOLEST thing to do in District 8 – take in a performance by local and national acts at Salon Theatre
BEST place to visit in District 8 – the Tram Museum Zurich is a unique attraction that attracts transport enthusiasts from across the country
If you are staying in Zurich for a few weeks, District 8 is a great place to settle into! Well connected with the city centre, it is popular with locals and business commuters. It has a very local atmosphere, creating a real sense of community spirit around every corner.
Despite being mostly residential, there are still some great attractions for visitors to discover! The area is full of underrated restaurants where you can mingle with locals and sample some real Swiss food without the gimmicks. The cultural venues and museums also have more of a local slant, helping you get up close to contemporary Swiss life.
More Awesome Things to do and see in District 8
Le Corbusier House is a modern art gallery situated between District 8 and Seefeld dedicated to the work of the famous architect
For a truly upmarket shopping experience, head to Tentazione by A.L. and try out their personal shopper experience
Christopher Guy Gallery exhibits some interesting contemporary photography works from across the globe
Unwind at Hammam Basar – styled like a typical Turkish bathhouse, they also offer supplementary holistic treatments
The View is a brand new rooftop bar with comfortable seating and a relaxed cocktail menu, as well as great wine selection
Best Budget Hotel in District 8
One of the few hotels located within District 8 itself, California House is a fantastic budget option if you still want the privacy of your own room! It is situated right next to a major tram route, connecting you with the city centre and waterfront areas in no time. Free high-speed WiFi can be accessed throughout.
Best Mid-range Hotel in District 8
With an impeccable location, just a stone's throw away from Lake Zurich's promenade and spectacular Opera House, Boutique Hotel NI-MO is a great place to stay in District 8 if you're on a mid-range budget. The hotel has a range of deluxe rooms, all come with sleek parquet flooring and contemporary en-suites.
Best Luxury Hotel in District 8
Situated just north of District 8, between Seefeld and the Altstadt, Opera Hotel Zurich is perfectly located for getting around the best attractions in the city – especially during the summer! They offer an excellent continental breakfast with vegan and gluten free options. Rooms are well equipped with modern conveniences.
Final Thoughts on Where to Stay in Zurich?
Though Zurich is mostly well known as a financial centre and major gateway to Switzerland, there are plenty of historic and cultural attractions waiting to be discovered! As the largest city in the country, it provides a great insight into the Swiss way of life.
For the best area, we have to go with the Altstadt! Despite being the historic centre, it is often overlooked by visitors making it surprisingly budget-friendly. It is well connected with the rest of the city, and is the perfect base for visitors.
That being said, everywhere mentioned in this guide has its own benefits. We hope we have helped you to plan the perfect itinerary in Zurich!
Have we missed anything? Let us know in the comments!
Editor's Note – No matter where you are traveling, you NEED to have great travel insurance. We have personally tested TONS of travel insurance companies, and can say without a doubt that World Nomads is the absolute best (and most affordable!). Fill out this form to get a quote for your trip to Zurich !
***Disclaimer*** Some of the links in this post are affiliate links. This means that if you book your accommodation through the site, One Weird Globe will earn a small commission at no extra cost to you. Your support helps me keep the site going :)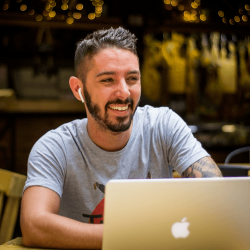 Latest posts by Aaron Radcliffe
(see all)