The capital of Tasmania in Australia, Hobart is a popular entry point for those looking to explore the island! Surrounded by mountains on one side and the sea on the other, it is a great place to discover the natural beauty Tasmania is known for.
Hobart is quite a small and compact city – but its neighborhood boundaries aren't clearly defined. It also sprawls right along the coast, so it's important to base yourself in an area close to everything you want to see.
That's why we've built this guide! We've figured out the seven best neighborhoods in Hobart and categorised them by who they are best for. Whether you're looking for nightlife or nature, we have you covered.
So let's get started!
Quick Tips – Where to Stay in Hobart
Where to Stay in Hobart
Looking for a specific place to stay? These are our highest recommendations for places to stay in Hobart.
Free parking
Family rooms
Tea/coffee maker in all rooms
Read More
Best Budget Hotel in Hobart
Edinburgh Gallery Bed and Breakfast
Free parking
Family rooms
Tea/coffee maker in all rooms
Read More
A beautiful grand Edwardian-style house built in the early 1900s, The Edinburgh Gallery Bed and Breakfast is full of retro furnishings and is a super cool place to stay in Hobart. The hotel has budget-friendly prices and comes with a free continental breakfast every morning making it a great place to stay for savvy travelers.
Best Mid-range Hotel in Hobart
An incredible hotel with great facilities and an epic location, Vibe Hotel Hobart, is our top pick for the best mid-range hotel in Hobart. On-site at the hostel, you will find a fitness center, restaurant, and bar area, along with a spacious lobby area.
Best Luxury Hotel in Hobart
A property located within a historic landmark, Marylands Lodge, is one of the coolest places to stay in Hobart. With luxurious facilities and a fantastic location in North Hobart, you have pretty much everything you need at this hotel.
Hobart 7 Best Neighborhoods to Stay in
Let's take a look, in more detail, at the seven best neighbourhoods in Hobart. Each caters to different interests, so be sure to pick the neighbourhood that's right for you.
Neighborhood #1 – Midtown
Best neighborhood in Hobart for your first time!
COOLEST thing to do in Midtown – climb to the top of Eaglehawk Hangliding Lookout to enjoy the views – our try out hangliding for yourself!
BEST place to visit in Midtown – check out Farm Gate Market to pick up some local produce and even a few souvenirs
Located between Downtown and North Hobart, Midtown is an up and coming neighborhood that has a cool and hip atmosphere! Though formally part of the Downtown district, locals and business owners in this area completely regenerated the neighborhood a few years ago into a new Midtown area.
This regeneration has resulted in some great local boutiques, independent restaurants and bustling galleries! Australian café culture is alive and well in Midtown, and this is the area where you will find some of the best coffee shops in the whole state. For first time visitors, Midtown gives you an interesting perspective on the city.
More Awesome Things to do and see in Midtown
Hobart Repertory Theatre is based in the area, giving you the chance to check out local independent theatrical talent
Check out the Antiques Warehouse, an interesting cornucopia of restored furniture – with some hidden gems worth considering
Captain Bligh's Brewery is a major craft beer house in the area – they offer tours, and also have a bar attached where you can sample their products
Bury Me Standing is the most popular breakfast spot in the area – with quirky decor and great coffee, it's the best way to wake up every morning
Midtown has a very multicultural dining scene – we recommend Etties for Spanish tapas, or Rude Boy for innovative Carribean inspired cuisine
Best Budget Hotel in Midtown
Though a fairly basic hotel, Harringtons102 offer fantastic bedroom suites at a fraction of the cost of similar accommodation choices in the city! Every room comes with a spacious en-suite, as well as full air conditioning and coffee making facilities. Free WiFi can be accessed throughout the property.
Best Mid-range Hotel in Midtown
The famous chain of Best Western has a beautiful branch in the center of Midtown and is the perfect place to base yourself for exploring the Tasmanian capital! The hotel has deluxe and modern facilities and is within walking distance of some of Hobart's top sites, including Battery Point, Salamanca Place, and the glistening Hobart waterfront.
Best Luxury Hotel in Midtown
Apartments are a popular choice for visitors to Tasmania, and this four and a half star aparthotel gives you the privacy of your own apartment with the convenience of hotel facilities! Private parking is available for all guests, and there is a complimentary breakfast offered every morning with multiple options available.
Neighborhood #2 – Hobart CBD
Where to stay in Hobart close to everything!
COOLEST thing to do in Hobart CBD – shop at the Cat and Fiddle Arcade, packed with locally owned boutiques selling quality goods
BEST place to visit in Hobart CBD – Franklin Wharf has some interesting sculptures about the city's history and stunning views across the waterfront
As you would expect, the Central Business District is the heart of the city and where you will find the majority of the attractions! The main transport services begin and end here, giving you easy access to the rest of the city as well as other parts of southern Tasmania. The waterfront area also has ferry services to other parts of the island.
The Central Business District is a popular shopping destination with visitors and locals alike! It has a good mix of international brands, locally-owned boutiques and everything in between. It is also where you will find many of the historic and political attractions about the city and Tasmania as a whole.
More Awesome Things to do and see in Hobart CBD
The Maritime Museum of Tasmania has some excellent exhibits about the history of seafaring, migration and fishing on the island
Franklin Square is the main hub in the centre of the city, surrounded by cafés, shops and small restaurants
Art Mob is an innovative museum that specialises in contemporary works from across Tasmania
Henry Jones Design Gallery, on the other hand, is dedicated to all things design from across Australia and the rest of the world
Hope and Anchor Tavern is a must-visit for anyone interested in seafood – they offer modern takes on Australian classics using only the freshest ingredients
Best Budget Hotel in Hobart CBD
Though more of a mid-range hotel, Customs House comes with a three and a half star rating – giving you a little more bang for your buck when compared to similarly priced hotels in the Central Business District! They offer a complimentary breakfast every morning with vegan and gluten-free options.
Best Mid-range Hotel in Hobart CBD
One of the best features of Vibe Hotel Hobart is the incredible terrace that overlooks the tall buildings of Hobart CBD! Here is the ultimate place to kick back and relax with a beer or two and watch the sun go down. Along with this, the rooms at Vibe Hotel Hobart are incredible, with sleek and modern furnishings and beds that you will sink into.
Best Luxury Hotel in Hobart CBD
Located right on the waterfront, this five star hotel comes with unbeatable views of the harbour – as well as the surrounding natural beauty! Rooms are well equipped with modern conveniences, and the spacious en-suite bathrooms are completed with luxury toiletries. They also offer a complimentary breakfast.
The Best Travel Backpack EVER MADE!?!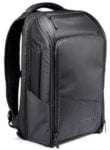 We are obsessed with backpacks – we've tried them all! And our favourite carry on backpack in the WORLD is the Nomatic Travel Backpack. This backpack has revolutionized the backpack industry and will change the way you travel forever :) Check it out here!
Neighborhood #3 – North Hobart
Where to stay in Hobart for nightlife!
COOLEST thing to do in North Hobart – mingle with locals at Republic Bar & Cafe, the most popular nightlife venue in the city
BEST place to visit in North Hobart – Contemporary Art Tasmania is the largest modern art gallery in the state with great exhibits from Australia and beyond
North Hobart has always been one of the coolest neighborhoods in the Tasmanian capital – but recent regeneration efforts have made it an even more vibrant place to stay! Though Hobart isn't a big nightlife destination in general, North Hobart offers an excellent selection of bars and clubs to keep party-goers entertained.
Nightlife aside, North Hobart is a creative neighborhood that has plenty of other attractions to offer! There are some interesting examples of street art across the neighborhood, as well as art galleries with a modern twist. Most of the shops and restaurants are locally owned, embedding you in the community.
More Awesome Things to do and see in North Hobart
hobARTwalks is the only tour based in the city that emphasises the creative community, with a good mix of different styles discussed
Tasmania Inn Hotel is another interesting nightlife venue – it is a little bit out of the way, but ideal if you want something more alternative
Dazzle the local revellers with your performance skills at Superstar Karaoke – they also have regular theme nights
During the day, head to State Cinema – the largest movie theatre in the city, they showcase both blockbusters and small local festivals
North Hobart is known for its multicultural cuisine – with Asian restaurants dominating the Elizabeth Street area
Before your trip, find out about Perth's best hostels!
Best Budget Hotel in North Hobart
Housed entirely within a 19th-century building, this historic bed and breakfast is the perfect way to acclimatise to the unique atmosphere of North Hobart! Rooms are fully heated – ideal if you are visiting the area during the winter as it is one of the coldest in the country. They also have a great breakfast selection.
Best Mid-range Hotel in North Hobart
Clean and super-modern facilities are what you will find at the Black Buffalo, all at budget-friendly prices, making it perfect for those who don't want to splash out on a lavish hotel. Along with this, there are multiple different room options, including family-sized rooms and deluxe doubles, making it great for all types of travelers.
Best Luxury Hotel in North Hobart
Another great five star choice, Maylands Lodge is housed within a historic mansion right in the heart of the New Town area of Hobart! This gives you a peaceful backdrop that is still within easy walking distance of the main attractions of North Hobart. They offer a complimentary continental breakfast.
Have your dates picked? Read up on hostels in Sydney before you book!
Neighborhood #4 – South Hobart
Best neighborhood in Hobart for families!
COOLEST thing to do in South Hobart – Adventure Seekers offer a variety of tours for those interested in the outdoors
BEST place to visit in South Hobart – South Hobart is a leafy district known for its parks, including the magnificent Cascade Gardens
South Hobart is an expansive area that connects the city centre with the surrounding mountains! This makes it one of the best areas in the city to take in the natural beauty of Tasmania. It is also great for families thanks to the calm and easygoing atmosphere. South Hobart is a mostly residential area, so you will get to enjoy a local vibe.
Public transport is good quality across Hobart, so you are only a short trip away from the main attractions of the city centre. Though South Hobart doesn't have much to offer in typical tourist attractions, there are plenty of great tour companies based in the area – especially if you want to explore outside of the city!
More Awesome Things to do and see in South Hobart
Cascade Brewery, located right next to the gardens of the same name, is the oldest brewery in the country – they run regular tours of the facility
Cascades Female Factory is a major historic site dedicated to the role of women in shaping Tasmanian society
Hike up to Eagleneck Point – this is one of the easier hikes, so ideal for all the family, and comes with panoramic views of Hobart
Cyclingo are local tour providers that help you discover the city by bike – equipment and guides are all included in their packages
Ginger Brown is a much loved suburban café in South Hobart offering innovative brunch dishes and unbeatable coffee
Best Budget Hotel in South Hobart
Another one closer to the mid-range budget, families won't be disappointed with a stay in this bed and breakfast that is absolutely worth the extra cost! It is locally owned, giving it a welcoming atmosphere with knowledgeable staff that can help you plan your stay. They also have on-site parking.
Best Mid-range Hotel in South Hobart
Unfortunately, South Hobart isn't home to any mid-range hotels, however, we have found this incredible apartment as an alternative. Beautifully designed with a homely yet boutique feel it is a magical place to stay in South Hobart. It also has a fantastic location too, with it being just a short distance away from the beautiful beaches of Short Beach and Lords Beach.
Best Luxury Hotel in South Hobart
This five star boutique hotel comes with magnificent views of Mount Wellington! They have fantastic facilities within the hotel – including a grand library that comes complete with a fireplace. They also offer in-room massage treatments, and the breakfast comes with continental and full English options, as well as vegetarian choices.
Editor's Tip: make friends by staying at a cool hostel in Byron Bay!
Neighborhood #5 – West Hobart
Where to stay in Hobart on a budget!
COOLEST thing to do in West Hobart – discover the city in style with a Rolls Royce tour from Rolls on Tour
BEST place to visit in West Hobart – Caldew Park is a great spot to unwind and soak up the leafy atmosphere of the neighborhood
Just above South Hobart, West Hobart is another residential area where you can soak up the local atmosphere! Whilst Tasmania is one of the most expensive states in an already notoriously expensive country, West Hobart offers some cheaper dining and drinking options that make it ideal for those on a strict budget.
Like neighboring South Hobart, there aren't many tourist attractions in West Hobart. Nevertheless, the restaurants, bars and boutiques all have a more authentic character that allows you to truly experience the city like a local! There are also some great natural attractions in the surrounding area.
More Awesome Things to do and see in West Hobart
For one of the more challenging hikes in the city, head up Knocklofty – the major mountain overlooking the city
If you're visiting as a family, Train Park has a great playground complete with large slides and merry go rounds
The Waratah Hotel has transformed into an inexpensive nightlife venue – though technically in Midtown, it is only a short walk away from West Hobart
Grab some heart Aussie grub at the Lansdowne Café
Best Budget Hotel in West Hobart
Despite being a three and a half star hotel, Hotel Mayfair is considerably cheaper than other similar hotels in Hobart! For budget travellers, this ensures your money does a lot more work. Rooms are spacious and come with modern conveniences – including spa baths for a small additional fee.
Best Mid-range Hotel in West Hobart
With breathtaking panoramic views of Hobart and super modern facilities this is an amazing place to stay in West Hobart. On-site at this bed and breakfast-style hotel you will find a hot tub, garden and terrace area along with a selection of suite-style rooms.
Best Luxury Hotel in West Hobart
Another excellent aparthotel, Bay View Villas give you the privacy of your own villa with the convenience of being located within a hotel complex! Rooms come with balconies that offer views either of the harbour or the city, and all units come with well-equipped kitchens – ideal for those that are self-catering.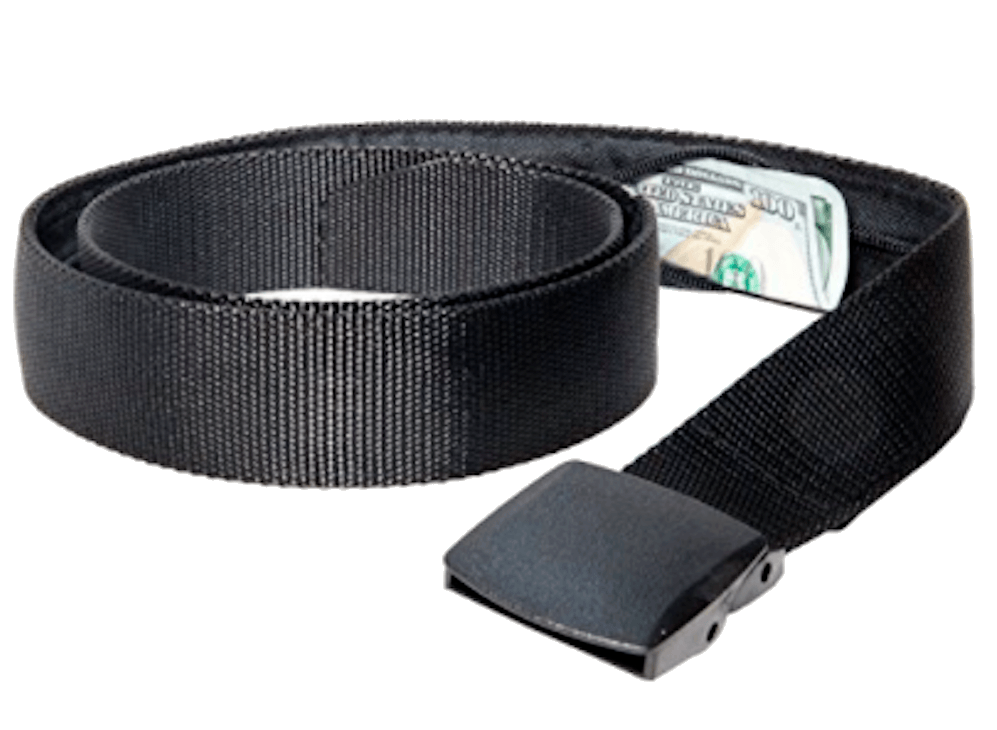 If you are traveling you should ALWAYS have emergency cash hidden on you! Security belts are great because they are affordable and can fit a ton of stuff in them (great for peace of mind!). Check out our favorite travel belt!
Neighborhood #6 – Glebe
Best neighborhood in Hobart for couples!
COOLEST thing to do in Glebe – sample wines from across Tasmania and learn about its production at Glaetzer Dixon Family Winemakers
BEST place to visit in Glebe – Hobart Domain is the main park in the city centre, stretching along the waterfront
Glebe is a small residential neighborhood sandwiched between midtown and the waterfront. This upscale area is perfect for couples that want to enjoy the finer things on offer in Hobart! From wine to fine dining, this is ideal for those that want to discover some of the city's luxury attractions.
Even if you are on a small budget, Glebe still has plenty to offer! The large park right next to it has a number of free and inexpensive attractions to keep you entertained – as well as some of the best views in the city. It is also well connected with the CBD, Midtown and North Hobart.
More Awesome Things to do and see in Glebe
Learn about Tasmania's past as one of Britain's penal colonies in Australia at Hobart Convict Penitentiary
The Hobart Cenotaph is a beautiful monument and surrounding garden dedicated to ANZAC soldiers that fought in the first world war
Tasmanian Inn Hotel offers a more upscale nightlife option, with a wide array of local wines and some delectable cocktails
If you want to head on a date during the day, head over to Little Missy Patisserie – they have the best cakes in the city hands down
Best Budget Hotel in Glebe
If you want the convenience and privacy of an aparthotel, Quest Trinity House is a little more budget-friendly than the other picks in this guide! They offer a complimentary breakfast every morning, and there are free parking facilities available on-site for hotel guests. There is also a barbecue facility available year-round.
Best Mid-range Hotel in Glebe
The Corinda Collection Hotel is on the upper end of things in terms of a mid-range hotel, we have to admit, but a place we think is actually pretty good value for a luxury 4.5-star hotel. The Corinda Collection is an 1870s-designed hotel and provides custom-designed rooms with a funky flare to them, making it a totally unique place to stay.
Best Luxury Hotel in Glebe
This elegant four and a half star hotel is right on the waterfront – treating couples that choose to stay here to romantic views across the harbour! There is a large fitness suite on-site, as well as an indoor pool near the top of the hotel where you can also admire panoramic views of the city.
Not finding the right hostel? Sydney has a selection of party hostels too!
Neighborhood #7 – Battery Point
Best neighborhood in Hobart for local character!
COOLEST thing to do in Battery Point – sample some local cuisine and pick up fresh ingredients to make it yourself from Salamanca Market
BEST place to visit in Battery Point – Narryna Heritage Museum is dedicated to the history of the city
Whilst Battery Park is mostly a residential neighborhood these days, it was once the centre of the city and still has many of its historic buildings! This combination of historic backdrops and local culture makes it one of the most vibrant neighborhoods to gain an authentic insight into how residents of the city live.
Aside from the historic attractions, Battery Park is also known for its bustling Salamanca Market – where residents from across the city will grab a bite to eat, as well as some fresh produce and trinket! The surrounding area is also home to boutiques, galleries and restaurants.
More Awesome Things to do and see in Battery Point
Salamanca Arts Centre differs from other galleries in the city in that it only showcases work by people who have connections to Hobart
Short Beach is the only beach to speak of in the city – making it a popular destination throughout the summer months
Battery Point Sculpture Trail winds through local art installations that detail local history, culture and iconography
Machine Laundry Café might be busy, but not without good reason – they offer large plates at reasonable prices
Best Budget Hotel in Battery Point
Though the hotel itself is quite basic, it boasts a neighboring bar and restaurant where guests can enjoy generous discounts and a vibrant atmosphere! Rooms come with fridges – perfect if you are self-catering or need to store any of your purchases from the Salamanca market.
Best Mid-range Hotel in Battery Point
As you can probably tell by the name, the Grand Old Duke Hotel has a magnificently grand design with huge four-poster beds and Victorian furnishings. The hotel also has a great central location just a 5-minute walk from top sites including the Salamanca Markets and a selection of other iconic landmarks.
Best Luxury Hotel in Battery Point
Another excellent five star hotel, the Salamanca Wharf Hotel is right on the waterfront – giving you unspoiled views of both the harbour and the city centre! Rooms are kitted out in modern furnishings, including hardwood floors and sturdy beds. The on-site restaurant offers locally sourced dishes.
Stay close to the action! We have an article specifically for the best hostels near Sydney Airport!
Final Thoughts on Where to Stay in Hobart?
Hobart is an interesting destination that should not be left of your Australia itinerary! It perfectly combines local culture with a cool atmosphere and beautiful scenery nearby. It also has some interesting historic sites and a tonne of fantastic restaurants.
For the best area, we're going to go with Battery Point! Despite being the historic centre, much of the hustle and bustle has moved to the CBD – creating a good mix of great facilities and a laid-back vibe in Battery Point.
That being said, every area mentioned in this guide has something unique to offer! We hope we have helped you to plan your upcoming trip to the Tasmanian capital.
Did we miss anything? Let us know in the comments!
***Disclaimer*** Some of the links in this post are affiliate links. This means that if you book your accommodation through the site, One Weird Globe will earn a small commission at no extra cost to you. Your support helps me keep the site going :)
Latest posts by Clair Ricketts
(see all)