Hobart, located on the stunning island of Tasmania, is the southernmost city in Australia. This is a destination that entices visitors from across the globe due to its picture-perfect surroundings and many activities and attractions!
If you're after the best things to do in Hobart, Tasmania, then follow our guide below! Whether you're into adventure, nature, relaxing somewhere peaceful, or soaking up the unique vibe in the city, Hobart will have it! Here is our ultimate guide of the best things to do in Hobart, Australia.
Our Favorite Places to Stay in Hobart!
When choosing accommodation in Hobart, Australia, it's important to stay somewhere central. This will allow you to do more during your Hobart itinerary and make the most out of your trip! Here are some of our favorite places to stay in Hobart.
The Coolest Hostel in Hobart
Modern and clean rooms
Excellent central location
Montacute Boutique Bunkhouse is one of the cleanest and most well looked after hostels out there! This place has amazing private and shared rooms, a stellar location, and really fun outdoor and indoor communal areas!
A Great Budget Hotel in Hobart
Great facilities
Comfortable and well positioned
Alabama Hotel is a really fun place to stay in Hobart. It offers all of the facilities that you would expect from a high-end establishment at an affordable rate. Enjoy the excellent location, cool bar, and well-equipped rooms here.
Want to see all of Hobart? Get started with accommodation in Hobart's best neighborhoods!
The Best Luxury Hotel in Hobart
A high standard of luxury
Offers unbeatable views
For the ultimate stay in Hobart, be sure to check-in at the MACq 01 Hotel! This establishment is completely luxurious, with everything you would dream of in a hotel. The waterside location offers amazing views from each room, while the hotel design is really well thought out.
The Best Travel Backpack EVER MADE!?!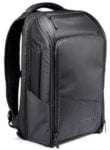 We are obsessed with backpacks – we've tried them all! And our favourite carry on backpack in the WORLD is the Nomatic Travel Backpack. This backpack has revolutionized the backpack industry and will change the way you travel forever :) Check it out here!
• The 31 Best Things to Do in Hobart •
A gourmet tour
Includes a lighthouse tour
See local wildlife
Bruny Island is a must-visit destination in Hobart! This place is famous for its amazing food, wine, and natural beauty.
This tour lets you taste some of the best local produce of Bruny Island, explore the lighthouse, see wallabies, and more!
Heading to Sydney? Save some money with our guide to the coolest hostels in Sydney!
#2 – Visit the Salamanca Markets
One of the best things to do in downtown Hobart
Open every Saturday
An extremely popular market
Discover local artisanal produce
Hobart is famous for its artisanal products, local fare, and creative residents. Visit the Salamanca in Hobart to experience some of the best products available in Tasmania!
Wander between the 300 open-air stalls, taste delicious food, and enjoy the friendly atmosphere!
See Australia's native animals
Learn about wildlife
A guided tour
When in Tasmania, witnessing the local wildlife is a must! Take a visit to the Bonorong Wildlife Sanctuary for an unforgettable experience!
You'll get to see the native Tasmanian wildlife up close while you learn about all the different creatures of the area. A fun and informative activity!
Editor's Recommendation! These are the staff pick for the top hostels in Melbourne (for all budgets!)
#4 – Indulge at Street Eats @ Franko
One of the best cheap things to do in Hobart!
Every Friday evening
A fun local event
Loads of amazing food
For one of the favorite foodie events in Hobart, be sure to visit the Street Eats @ Frank market on a Friday evening. This is an essential food stop in Hobart!
With food trucks, live music, market stalls, and a bar, this is a great way to spend your Friday night!
Visit Freycinet National Park
Scenic views and walks
Includes delicious seafood
When looking at what to do in Hobart, a visit to Freycinet National Park and Wineglass Bay is a must! This area shows off the amazing natural beauty of Tasmania!
Enjoy walks in nature, beautiful views, picture-perfect beaches, and seafood lunch during your day here.
The sights in Melbourne are amazing – check out the coolest tours in Melbourne!
#6 – Admire the MONA Museum
A 'cool' thing to do in Hobart in winter
A brilliant art gallery
Uniquely designed
A high-tech gallery
The MONA Museum of Old and New Art is a must-visit destination in Hobart! You don't have to be an art lover to enjoy the impressive design, views, and high technological setup of the gallery!
This museum boasts some of the best local art around – a cultural gem in Hobart!
A relaxing cruise
Includes lunch
See marine life
Peppermint Bay is a stunning Hobart destination! Enjoy it at its best through this luxurious lunch cruise.
Look out for dolphins, whales, seabirds, and seals as you take in the amazing views and fresh open air!
Brisbane has some INCREDIBLE sights! Take one of the top tours in Brisbane to really discover this city!
#8 – Hobart Museum and Art Gallery
A must-do for history buffs!
Brilliant exhibitions
Located in a heritage building
Right on the waterfront
Hobart is home to some fantastic museums and galleries, with the Hobart Museum being one of the best! This is a great place to learn more about your surroundings.
The heritage building and waterfront location also make this a must-visit attraction!
Amazing nature
See waterfalls and wildlife
Breathtaking views
One of the best things to do in Tasmania is to explore the unspoiled natural beauty of the land! Spend a day taking in the spectacular scenery of Mt. Field, Mt. Wellington, and Bonorong.
You will get to see beautiful wilderness landscapes, waterfalls, local wildlife, and take in some of the best natural views during an exciting day out!
Coach tram sightseeing tour
Visit important landmarks
Learn about the city
Hobart has many attractions, and exploring the city is a great way to discover the unique culture and interesting history of the place!
Take this guided tour to visit some of the best landmarks and attractions around Hobart city! This is a great way to understand Hobart a little better.
See the hidden gems of Cairns! With the best tours and sights in Cairns.
#11 – Eat Oysters
A must-do for food lovers!
Hobart is a top foodie destination
The oysters here are famous
Many great restaurants in town
When visiting Hobart, enjoying some of the local oysters is a must! Hobart is surrounded by world-class oyster farms, and when in town, trying these out is a must!
There are plenty of great restaurants and cafes in Hobart. Spend some time exploring these and finding your favorite!
Enjoy a 3-hour cruise
Includes island sightseeing
Experience marine life
Wondering what to do in Hobart, Tasmania? Experiencing the natural beauty and marine life is essential! Take this 3-hour eco-tour to discover more.
You'll get to cruise around in a boat, spotting whales, dolphins, and more! Learn about the local environment and enjoy the magnificent views!
See the historic Bruny Lighthouse
Take a guided tour
Great panoramic views
Bruny Lighthouse is a landmark attraction in Hobart! You can take a tour of this site where you will learn all about its historical importance.
Enjoy the amazing views and natural surroundings from the balcony on top!
Get a professional guide in Sydney! These tours in Sydney are absolutely INCREDIBLE!
1270 meters above sea level
Spectacular views
Hop-on hop-off bus tour
Reaching the top of Kunanyi/Mount Wellington is an unbeatable Hobart experience! Spend some time at the summit enjoying the breath-taking panoramic views and fresh air.
This hop-on hop-off bus tour includes 5 stops, and it makes reaching these high up places easy! There are well-kept walkways on the top with the best views in Hobart!
An important historic site
Includes return bus tickets
An award-winning attraction
Port Arthur is one of the top Tasmania attractions – an essential addition to your Hobart itinerary! Explore this historic site at your own pace and take in all the beauty around you.
Port Arthur offers unbeatable history and scenery. You will have 4 hours to explore the area between your comfortable bus transfer from Hobart.
Editor's Note: If you'll be in Melbourne, check out the top things to do in Melbourne during your visit!
#16 – Wander Through Battery Point
Lots of interesting shops
Hosts great markets
Top Hobart restaurants
Battery Point is located at the southern end of the waterfront. This charming neighborhood is full of lovely shops, cafes, restaurants, and stunning buildings.
Battery Point is also home to some important historical and architectural sites in Hobart. This is an interesting and fun place to explore!
Australia's oldest brewery
Heritage gardens and historic buildings
See the brewing process
The Cascade Brewery is the oldest brewery in Australia! Take a tour of this historic site to learn all about beer and its history in Hobart.
You will get to see the brewing process, taste the amazing beers, as well as take in the heritage gardens and historic grounds.
Going to Airlie Beach? This guide on fun stuff to do in Airlie Beach hits all the highlights!
A scenic flight
A unique experience
See all of Hobart
Hobart is a truly beautiful place, and there's not much of a better way to experience it than from a helicopter! Take this 20-minute scenic flight for an unforgettable experience!
You will get to see all of Hobart from above, all while enjoying the unrivaled helicopter experience.
Serious outdoor fun
See caves, cliffs, and beaches
Enjoy the idyllic waters
The best things to do in Tasmania often involve outdoor activity. Take this awesome kayak tour to experience just how beautiful the surrounding coastline is!
You will get to paddle between dramatic cliffs, caves, and hidden beaches. Look out for the marine life, and enjoy a delicious picnic lunch!
Editor's note: Save a bit of cash in Melbourne with our guide to budget hostels in Melbourne!
A 4-hour hike
Includes a knowledgeable guide
Unbeatable mountain views
Mt. Wellington is one of the top attractions in beautiful Hobart. If you are feeling active, enjoy a scenic hike up to its breath-taking summit!
Your guide will show you the way as you take in the stunning views and nature around you. Stop at a mountainside cafe along the way!
Enjoy the Agrarian Kitchen Eatery
Visit the Derwent Valley
Taste amazing local wines and food
If you love food and wine, then this tour is a must! You will get to visit one of the best restaurants in the area, the Agrarian Kitchen Eatery, for an unrivaled culinary experience!
The tour also includes plenty of wine and food tastings in the lovely Derwent Valley. Guided by an expert local, you will also learn a great deal about the local fare here.
#22 – Join a Heritage City Walk
A must-do for history buffs!
Follow a heritage tour map
Group tours are available
Discover the history of Hobart
Hobart has a really interesting heritage, something that can be discovered through the city's heritage walk. You can join in on an organized tour, or do it yourself through a self-guided map.
Learn all about this early Australian settlement and discover some of its most important landmarks and old sites!
An awesome nature adventure
See wildlife
Amazing views
Take a cruise to the awesome Tasman Peninsula to witness some of the most dramatic landscapes and natural sights around Hobart!
The tour includes a visit to the Tasmanian Devil Conservation Park, as well as a breathtaking 3-hour wilderness cruise.
Traveling on a budget? Have you seen our cheap hostel recommendations for Sydney?
Abundant wildlife
Rich history
A beautiful island
There are many amazing nature reserves around Hobart, and the Maria Island National Park is one of the best! Take a day to visit this beautiful location and admire its wildlife.
You will get to see marine animals, as well as explore the rich indigenous and European history. This is a fun and informative day out!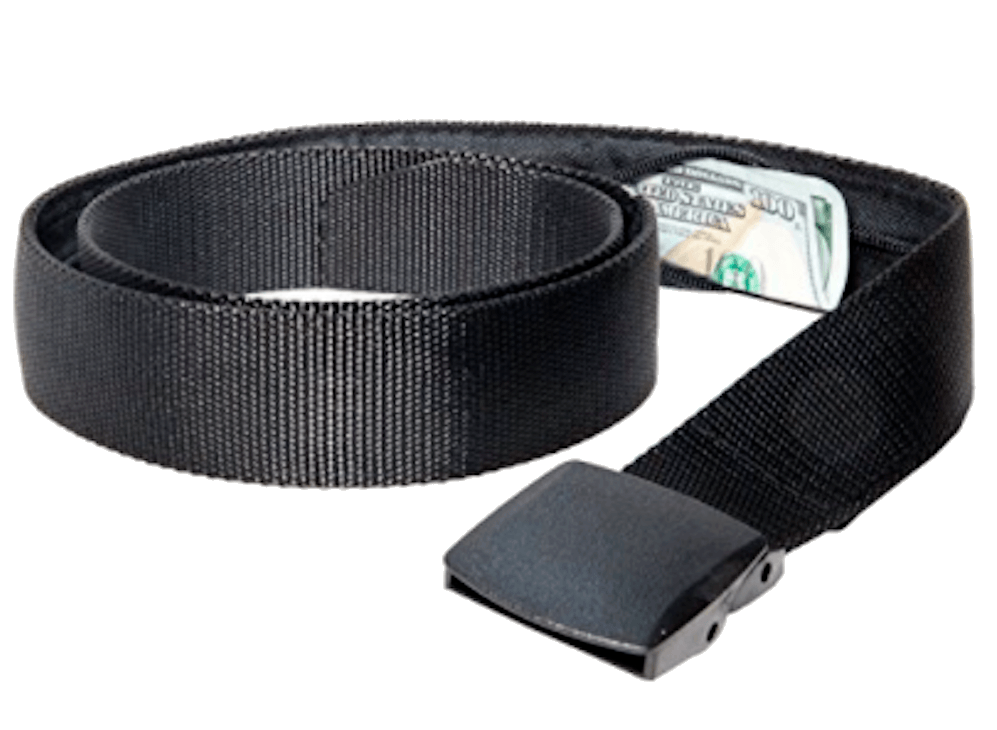 If you are traveling you should ALWAYS have emergency cash hidden on you! Security belts are great because they are affordable and can fit a ton of stuff in them (great for peace of mind!). Check out our favorite travel belt!
Witness amazing natural beauty
The best views around Hobart
A private guided tour
Wineglass Bay and its surrounds is one of the top Hobart attractions! Take this private tour to experience it at its best!
You will get to see Spikey Bridge, have an amazing lunch at a special location, visit Freycinet National Park, and walk around Wineglass Bay. This is a stunning place with amazing views!
#26 – Visit the Female Factory
An interesting site in Hobart
A World Heritage Site
An old women's prison
Interesting tours available
The Female Factory is one of the 11 Australian convict sites. This is a World Heritage site, and an important part of Australian history.
Join an informative tour of the small building and learn all about its fascinating past! This is a great historical stop in Hobart!
#27 – Take a River Derwent Cruise
A relaxing outdoor activity
Short cruise options on the river
The river flows over 124 miles
A great perspective on Hobart
The famous River Derwent flows through Hobart, and it offers one of the best perspectives of the city! A number of short cruises are available in Hobart, perfect for a sunny day!
This is a beautiful way to enjoy the river and the many pleasant sights along its banks!
#28 – Taste Local Whisky at Lark Distillery
A fun stop at the Hobart Waterfront
Visit an interesting distillery
Learn about the distilling process
Taste quality local whisky
Hobart has many food and drink attractions, with Lark Distillery being one of the most popular! Visit this Waterfront distillery to get a taste of local whisky, and experience the distilling process.
There are a number of drink options available here, and it's a great way to learn more about the local artisanal products!
Explore the Hobart beer scene
Guided by a knowledgeable local
Taste up to 10 local beers
If whisky isn't your thing, then why not try some of the local craft beer? Hobart has a number of great breweries, and this tour is a fun way to experience them!
Your guide will teach you about local beer and take you to the different breweries on this enjoyable walking tour.
#30 – Admire the Royal Tasmanian Botanical Gardens
A peaceful place in Hobart
34-acre gardens
Plenty of plants and trees
A quiet breath of fresh air
Hobart has plenty of natural beauty, and the Royal Tasmanian Botanical Gardens are one of the best examples of this! These gardens boast a wide variety of plants, flowers, and trees.
The gardens date back to 1818 and are just as interesting as they are beautiful. A great place to walk around or have a picnic!
#31 – Farm Gate Market
Held every Sunday
Supports local producers
Plenty of artisanal products
If you are wondering where the locals go to shop in Hobart, Australia, check out a  food market! The Farm Gate Market is one of the best and most popular!
Taste plenty of local produce and enjoy the variety of artisanal goods on display.
Final Thoughts
There are so many Hobart, Australia points of interest, all appealing to a wide range of people. This city is surrounded by magnificent natural beauty and national parks, with impressive mountains, rivers, and coastlines!
There is also a rich history and cultural heritage here. Hobart is a city like no other, and we hope that this guide has helped you to experience all of the best things to do in this fantastic destination!
***Disclaimer*** Some of the links in this post are affiliate links. This means that if you book your accommodation through the site, One Weird Globe will earn a small commission at no extra cost to you. Your support helps me keep the site going :)
Latest posts by Clair Ricketts
(see all)