Located in Ireland's 'sunny south east', Kilkenny is an often overlooked city that has a lot to offer tourists looking to discover the real Ireland! Its combination of rural charm and city conveniences make it the ideal base for visitors to the country. If you want to discover how Irish people really live and learn a lesser told side of their history, Kilkenny is well worth the visit.
As the smallest city in Ireland, figuring out a base might seem simple but still has its challenges. Tourism infrastructure isn't as well developed as in other cities in the country, so where you are ideally based depends on whether or not you have a car and what you are looking for.
That's why we've developed this guide! Due to the small size of the city, we've gone even further and figured out the five best places to stay in County Kilkenny – giving you even further insight into the real Ireland.
So let's get started!
Quick Tips – Where to Stay in Kilkenny
Where to Stay in Kilkenny
Looking for a specific place to stay? These are our highest recommendations for places to stay in Kilkenny.
Bar
Facilities for disabled guests
Kilkenny Station is 10 minutes away on foot.
Read More
Best Budget Hotel in Kilkenny
Zuni Hotel
Bar
Facilities for disabled guests
Kilkenny Station is 10 minutes away on foot.
Read More
Ideal for guests traveling to Southeast Ireland on a budget, this hotel offers some of the best facilities at budget-friendly prices. The modern furnishings in the rooms and common areas lend a luxurious touch without the high price tag.
Best Mid-range Hotel in Kilkenny
Langtons Hotel Kilkenny boasts one of the best locations in Kilkenny n near MacDonagh Junction in the heart of medieval Kilkenny, making it the perfect base for exploring the city's top attractions. It also has swanky yet traditional furnishings making for a comfortable stay.
Best Luxury Hotel in Kilkenny
Located on the picturesque riverbanks, the Kilkenny River Court Hotel offers charming views of the city from both the common areas and rooms. The award-winning hotel features a sunny terrace, where guests can enjoy a complimentary breakfast and a cup of coffee.
Kilkenny 5 Best Neighborhoods to Stay in
Let's take a look, in more detail, at the five best neighbourhoods in Kilkenny. Each caters to different interests, so be sure to pick the neighbourhood that's right for you.
Neighborhood #1 – Kilkenny City Centre
Best neighbourhood in Kilkenny for your first time!
COOLEST thing to do in Kilkenny City Centre – wander along the city's canals with the official walking route departing from Canal Square
BEST place to visit in Kilkenny City Centre – Kilkenny Castle and Gardens is the main attraction in the city, dating back to the Norman era
For most tourists wanting to discover Ireland's beautiful South East region, Kilkenny City Centre is a great starting point! This is where you will find most of the historic attractions in the city, and be able to indulge in authentic Irish culture. It is also a creative hub, with many of Ireland's up and coming artists and performers hosting shows in the area throughout the year.
Though Kilkenny is not a nightlife destination, its city centre has some excellent bars that are worth trying out! Whether you want to sample Irish whisky, dance with locals in intimate nightclubs or try out modern cocktails, there's something for everyone along the main street running through the area.
More Awesome Things to do and see in Kilkenny City Centre
St Mary's Medieval Mile Museum is a somewhat modern attraction within a historic building, featuring artefacts from across County Kilkenny
St Canice's Cathedral is the second largest medieval cathedral in the Republic of Ireland, making it a major attraction in the city
Smithwick's Experience allows you to explore an Irish brewery, learn how beer is made and wander around a museum dedicated to the globally renowned drink
The Grapevine Café and Wine Bar is a popular nightlife spot that serves drinks and tapas – they also have nightly live performances!
Langtons Club is the most popular nightclub in the city – definitely smaller than what you would get in larger cities but nevertheless interesting
Kytelers Inn is another famous pub, known as a centre for ancient witchcraft – and their equally magical beer selection
Best Budget Hotel in Kilkenny City Centre
With free on-site parking, this is a great hotel for those who have hired a car to explore further afield in South East Ireland! Rooms are equipped with modern furnishings, giving the hotel a luxury vibe despite the cheaper rates. A full Irish breakfast is provided every morning, and vegetarian options are available.
Best Mid-range Hotel in Kilkenny City Centre
Situated in one of the hottest locations in the city, right in the shadow of Kilkenny Castle, the Kilkenny Hibernian Hotel is in the perfect location for those looking for action-filled days in the Irish city. The hotel also has amazing on-site facilities, including deluxe rooms along with its brand-new Harper's Restaurant and 2 swanky bars.
Best Luxury Hotel in Kilkenny City Centre
This four-star hotel is located right next to Kilkenny Castle – giving you unbeatable access to the city's historical attractions! There is a large wellness centre on-site with a spa, massage facilities and beauty treatments. They also have a great corporate suite that is perfect for business travellers in the area.
Looking to make friends in Dublin? One of these cool party hostels might be for you!
Neighborhood #2 – MacDonagh Junction
Where to stay in Kilkenny close to everything!
COOLEST thing to do in MacDonagh Junction – sample some of the best Irish whiskeys at the Dylan Whisky Bar
BEST place to visit in MacDonagh Junction – Maudlin Castle is a small tower in the area with huge historical significance to the city
Located just across the river, MacDonagh Junction gives you easy access to the city centre! It is also where the train and bus stations are located, allowing you to travel further afield in County Kilkenny as well as towards Dublin, Cork and Waterford. If you are only using Kilkenny as a base for discovering Ireland, this is a great choice.
Whilst it does not have nearly as many attractions as the city centre, MacDonagh Junction still has some charms that are great for those interested in modern Irish culture! With excellent shopping facilities, bars and restaurants around every corner, you will be spoilt for choice on how to spend your time in the area.
More Awesome Things to do and see in MacDonagh Junction
MacDonagh Junction is the largest shopping centre in the city, with a variety of local and international brands and boutiques
Though Kilkenny Cycles is mostly a bicycle shop, they do offer hire facilities giving you a fun way to explore the city and surrounding region
For casual dining, head to Roma Café where you can sample some of the best fish and chips in the country
The World's End Bar is something of a local institution, with live performances in the evenings and full Irish breakfasts in the morning
As Kilkenny is a hub for contemporary Irish culture, you can't miss out on a live show – Set Theatre has an excellent programme year round
There is a small community of Portuguese migrants in the area, and Algarve Grill is a great stop for sampling their cuisine
Best Budget Hotel in MacDonagh Junction
The Kilford Arms also offers free parking – perfect for those hiring a car or camper to discover Ireland with! Only a short walk from the public transit stations, they also provide a continental breakfast with vegetarian and gluten-free options. The on-site restaurant is popular with locals and tourists alike, with typical Irish fare.
Best Mid-range Hotel in MacDonagh Junction
Langtons Hotel Kilkenny has a fantastic location near MacDonagh Junction in the heart of medieval Kilkenny! This means guests staying at the hotel are within walking distance of the famous Kilkenny Castle, along with plenty of shops, cafes, and bars.
Best Luxury Hotel in MacDonagh Junction
Situated on the banks of the river, Kilkenny River Court Hotel provides you with quaint views across the city! Rooms are spacious and beautifully decorated in a contemporary style. The award-winning restaurant has a sunny terrace where you can admire the views and provides a complimentary breakfast.
The Best Travel Backpack EVER MADE!?!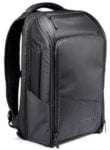 We are obsessed with backpacks – we've tried them all! And our favourite carry on backpack in the WORLD is the Nomatic Travel Backpack. This backpack has revolutionized the backpack industry and will change the way you travel forever :) Check it out here!
Neighborhood #3 – Graignamanagh
Best neighbourhood in Kilkenny for families!
COOLEST thing to do in Graignamanagh – try your hand at angling in the river – you can hire equipment from the local pubs
BEST place to visit in Graignamanagh – visit the remains of the historic Duiske Abbey – a monastery that dates back to the 13th century
Graignamanagh is a small village in County Kilkenny that is perfect for families looking to discover rural life in Ireland! The quaint setting provides a peaceful atmosphere where you can enjoy the local culture and admire historic architecture. Formerly dominated by the monastery, it has since grown into a minor tourist village with excellent facilities.
One of the biggest draws of Graignamanagh is it's outdoor attractions. If you are interested in fishing, hiking and cycling, there are plenty of excellent facilities around the town and most pubs offer angling equipment for hire. This makes it a fantastic choice for families that want a more outdoorsy vacation in the heart of Ireland's Sunny South East!
More Awesome Things to do and see in Graignamanagh
Head to Waterside Bike&Hike where you can hire bikes to ride along the Barrow Towpath – an idyllic adventure through the Irish countryside
Brandon Hill is a fairly easy hike, making it ideal for families with young children – it is the highest point in County Kilkenny
Graignamanagh is a major wool production town, and Cushendale Woolen Mills offer some excellent souvenirs
Dine at Waterside Restaurant – one of the best-rated eateries in town, they have an upmarket vibe and great wine menu
For something a bit more traditional, Murray's Pub offers some great Irish grub and have live traditional music performances every Sunday
Visit the town during the Town of Books Festival, where residents celebrate their literary history by turning every business and restaurant into a bookstore
Best Budget Hotel in Graignamanagh
Holiday homes are a popular choice for visitors to the Irish Countryside, and Ullard Holiday Homes are particularly great for families visiting the region! Apartments come with terraces overlooking the magnificent countryside – allowing you to soak up the best of Ireland's Sunny South East. Kitchens are well equipped with modern conveniences.
Best Mid-range Hotel in Graignamanagh
All the rooms at the Waterside Guesthouse are beautifully decorated with wooden furnishings and feature incredible views overlooking the river. Guests staying at the Waterside Guesthouse also get a complimentary Full English/Irish or vegetarian breakfast every single morning, which is perfect for fuelling yourself for a day of exploring Kilkenny.
Best Luxury Hotel in Graignamanagh
The Step House Hotel is a beautiful 4-star boutique hotel located in the picturesque village of Borris just a short drive from Graignanmanagh. The hotel is traditionally decorated with authentic yet luxurious furnishings, including marble bathrooms and rainforest showers.
Neighborhood #4 – Freshford
Where to stay in Kilkenny for couples!
COOLEST thing to do in Freshford – visiting in October? Try your chances at the Irish Conker Championship!
BEST place to visit in Freshford – St Lachtains Church is one of the main attractions in the town, dating back to 622AD
Freshford is another interesting small town in County Kilkenny that provides a relaxing getaway from urban life! For couples, Freshford provides a romantic setting where you can enjoy the Irish countryside and discover the rural culture. Whether you want to participate in quirky local events or take a horse ride through the area, this is one of the coolest things to do in Ireland.
Freshford is a little bit less touristy than other areas of County Kilkenny, giving you a calm respite from the busy crowds of Ireland's cities. Nevertheless, the town itself is well connected with Kilkenny City and beyond. Many of the attractions are just outside of the town, however, so we do recommend hiring a car – as with most rural parts of Ireland.
More Awesome Things to do and see in Freshford
Head to Nuenna Farm Equestrian Centre where you can try out horse riding and admire the County Kilkenny countryside
Brown's Wood, which surrounds Freshford, is the perfect spot for a romantic stroll through local nature
Book a seat at Loop Restaurant – they are only open three days a week but offer afternoon tea and dinner menus
Ballylarkin Abbey is the ruins of a Catholic monastery that was built in the 14th century – great if you are fond of Gothic architecture
Uppercourt Manor was a former bishops palace that has a turbulent history including murder and slavery
Drive out to the Slieveardagh Hills for a challenging hike around the Irish countryside
Best Budget Hotel in Freshford
Larkside Cottage is another excellent holiday home that would make the perfect rural retreat for couples visiting County Limerick! The kitchen is well equipped with modern conveniences – including a dishwasher. This quaint little cottage is surrounded by a tranquil garden where you can relax and enjoy the sunshine.
Need specifics? We also have our favorite hostels near Temple Bar Dublin!
Best Mid-range Hotel in Freshford
Castle View B&B has one of the most beautiful hotel views in Kilkenny with it being situated in the Freshford countryside, meaning it has surrounding views of rolling green hills. It also has a fantastic location for exploring the walking and biking trails in Kilkenny along with being just a short drive to Kilkenny city center.
Best Luxury Hotel in Freshford
With nearly a 10-star rating on booking.com with over 250 reviews, the Grange Manor had to make our list of the best luxury hotels in Kilkenny! The hotel is situated just outside of Freshford on 26 acres of landscaped grounds and offers guest grand and traditional rooms inside a beautiful Manor House.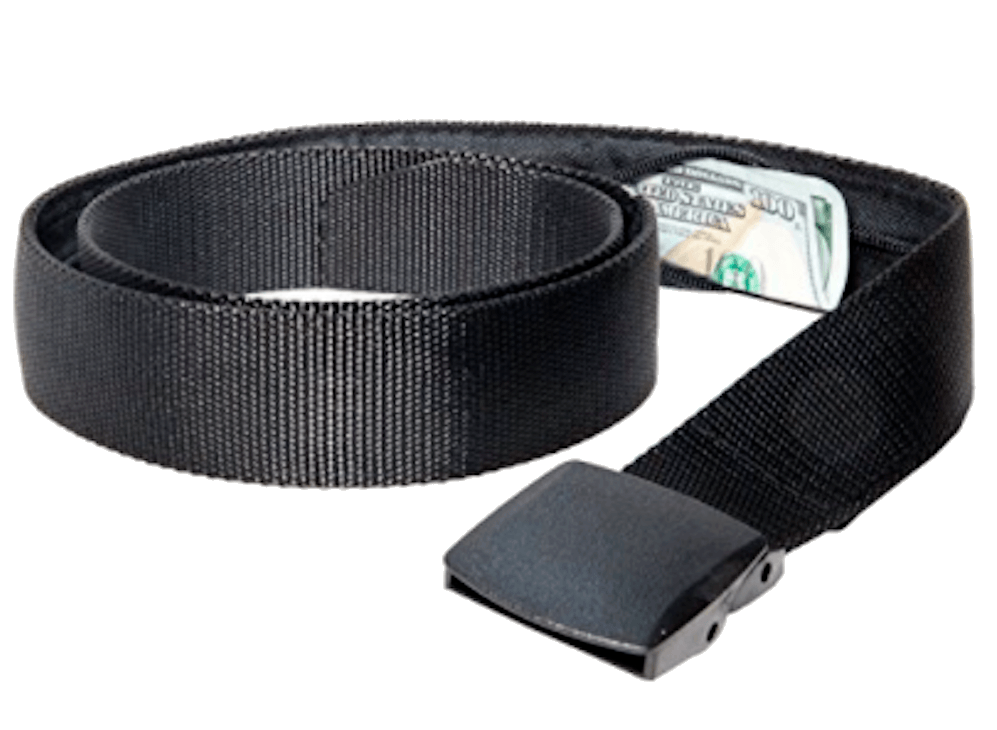 If you are traveling you should ALWAYS have emergency cash hidden on you! Security belts are great because they are affordable and can fit a ton of stuff in them (great for peace of mind!). Check out our favorite travel belt!
Neighborhood #5 – Castlecomer
Best neighbourhood in Kilkenny off the beaten path!
COOLEST thing to do in Castlecomer – try out a spot of Golf at the 18 hole Castlecomer Golf Club course
BEST place to visit in Castlecomer – the Church of the Immaculate Conception is a gothic church built during the Irish famine – interesting for history buffs
Castlecomer might be the largest town in County Kilkenny outside of the city itself, but it still has smaller tourist numbers. This makes it the perfect destination for seeing a more authentic side to life in modern Ireland! Formerly the site of a large castle, Castlecomer is packed with historic attractions.
There are also plenty of cultural delights around the town – including great restaurants and bars where you can mingle with locals and discover rural life in County Kilkenny! With a river running through the town, it is a very picturesque setting and has plenty of great hiking and cycling trails. Castlecomer is also well connected with Kilkenny City via public transport, giving you easy access to other parts of the region.
More Awesome Things to do and see in Castiecomer
Castlecomer Discovery Park is a huge forested area with walking trails, children's parks and a coal experience tour where you can learn about the industrial history of the town
There are two large lakes in the centre of the park where you can go fishing for rainbow trout – equipment hire is available from the area and is well priced
Visiting during New Year? The Welly Race is a quirky local tradition where people race in fancy dress and wellies to raise money for charity – afterwards, there is a parade
Brennan's is the most central pub in Castlecomer offering a variety of typical Irish pub and a great selection of beers and whiskeys
The Vaults Bar & Lounge is a more upmarket experience where you can enjoy innovative cuisine and a large cocktail menu
St Mary's Church is another historic church in the town which was rebuilt in the 18th century after the rebellion
Best Budget Hotel in Castlecomer
Also located just outside of Castlecomer in nearby Durrow, Weir View is a fantastic off-the-beaten-path retreat for those seeking a quiet retreat in the Irish countryside! They offer a continental breakfast, as well as a buffet option if you have a larger appetite. There is a large garden area for guests to relax in after a day of exploring.
Best Mid-range Hotel in Castlecomer
Castlecomer isn't home to many hotels, but this beautiful B&B that is peacefully located just outside of Castlecomer in Carlow is a great option if you want to be nearby. The hotel has a homely atmosphere with special added touches and a super friendly team of staff!
Best Luxury Hotel in Castlecomer
Located right in the heart of Castlecomer, Avalon House Hotel is a gorgeous four-star accommodation that is the pinnacle of luxury in County Kilkenny! The on-site restaurant is not just popular with guests but also with locals in the town. Rooms are fully kitted out with modern conveniences and air conditioning – perfect during those long Irish summers.
Final Thoughts on Where to Stay in Kilkenny?
Kilkenny is a gorgeous city that offers plenty of excellent attractions for visitors looking to discover the real Ireland! The surrounding County Kilkenny area is also packed with quaint towns and villages that offer an insight into rural life in the country. If you want a relaxing getaway, you should definitely go with County Kilkenny!
For the best area it really is a no brainer – Kilkenny City Centre is our top pick! Not only does it have the most attractions and accommodation options, but it is also well connected with the rest of the county and further afield in Ireland.
Nevertheless, each of the neighborhoods and towns mentioned in this guide have their own charms. We hope we have helped you to plan your itinerary for your upcoming trip to Kilkenny in Ireland's Sunny South East!
Have we missed anything? Let us know in the comments!
Editor's Note – No matter where you are traveling, you NEED to have great travel insurance. We have personally tested TONS of travel insurance companies, and can say without a doubt that World Nomads is the absolute best (and most affordable!). Fill out this form to get a quote for your trip to Kilkenny!
***Disclaimer*** Some of the links in this post are affiliate links. This means that if you book your accommodation through the site, One Weird Globe will earn a small commission at no extra cost to you. Your support helps me keep the site going :)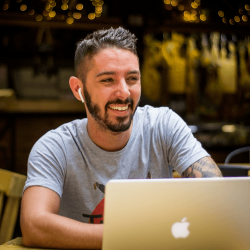 Latest posts by Aaron Radcliffe
(see all)