Part of the Twin Cities area alongside Saint Paul, Minneapolis is the largest city in Minnesota and an increasingly more popular destination for tourists wishing to discover the Midwest! With great bars, modern restaurants and a laid-back culture, Minneapolis is well worth a visit.
Most large cities in the United States are fairly difficult to get around, and Minneapolis is no exception. Whilst public transport is reasonable, districts are large and sprawling.
That's why we've built this guide! We've figured out the seven best neighborhoods in Minneapolis and categorised them by what they are best for.
So let's get started!
Quick Tips – Where to Stay in Minneapolis
Where to Stay in Minneapolis
Looking for a specific place to stay? These are our highest recommendations for places to stay in Minneapolis.
Best Budget Hotel in Minneapolis
Moxy Hotel boasts rooms with trendy décor with captivating finishing touches, such as complimentary guitars for guests to enjoy. It also has an excellent location in Uptown.
Best Mid-range Hotel in Minneapolis
The famous ALoft hotel chain has an incredible hotel in Minneapolis. The hotel is one of the most sought-after options for those seeking a mid-range accommodation option near the city center.
Best Luxury Hotel in Minneapolis
With its on-site restaurant, heated indoor pool, and cutting-edge fitness center, Hyatt Regency Minneapolis stands out as one of the best luxurious hotels in Minneapolis.
Minneapolis 7 Best Neighborhoods to Stay in
Let's take a look, in more detail, at the seven best neighbourhoods in Minneapolis. Each caters to different interests, so be sure to pick the neighbourhood that's right for you.
Neighborhood #1 – Uptown
Best neighborhood in Minneapolis for your first time!
COOLEST thing to do in Uptown – bathe in the neighboring lakes during the summer months – Cedar Lake is particularly popular!
BEST place to visit in Uptown – Minneapolis Institute of Arts is a massive gallery that is entirely free to enter!
Located within the Southwest area of the city, Uptown is a vibrant neighborhood that connects Downtown with the suburbs! For first time visitors, Uptown is a great introduction to Minneapolis as it comes with the same eclectic mix of activities without the hustle and bustle of the Downtown neighborhood.
Whilst not out pick for nightlife, Uptown still has some great options for when the sun goes down! In particular, it is a popular choice with locals that would rather spend their time relaxing at a bar than partying at a nightclub.
More Awesome Things to do and see in Uptown
The Museum of Russian Art is a truly unique attraction by US standards that showcases 20th Century art from the country
Lyndale Park is a massive green space that has gardens, an arboretum and even a bird sanctuary
Hop on board the Como-Harriet Streetcar – though mostly a heritage attraction these days, it connects Lake Harriet and Lake Calhoun
CC Club is the premier destination for locals looking to enjoy the alternative atmosphere of the club as well as the cheap drinks
Minneapolis isn't known for its café culture, but Dogwood Coffee aim to change that – they hire highly skilled barista and roast their own beans
Best Budget Hotel in Uptown
MOXY Hotels are known for their budget-friendly comfort, and their brand new Minneapolis hotel is the perfect example of this! Rooms feature stylish décor with interesting finishing touches – including complimentary guitars for guest use. The on-site restaurant provides live entertainment in the evenings, and complimentary parking is available.
Best Mid-range Hotel in Uptown
This four star hotel comes with a large sauna and indoor pool! It is located right in the heart of Uptown, keeping you well connected to all of the main attractions in the area. There is a fitness centre on-site, and the hotel restaurant offers a locally sourced menu with craft beers and wines.
Best Luxury Hotel in Uptown
Boasting an on-site restaurant and indoor pool, a fancy restaurant along with a state-of-the-art fitness center, Hyatt Regency Minneapolis is one of the most luxurious hotels in Downtown Minneapolis.
Neighborhood #2 – Downtown
Where to stay in Minneapolis close to everything!
COOLEST thing to do in Downtown – catch a major league baseball game at Target Field, home of the Minnesota Twins
BEST place to visit in Downtown – Minneapolis Sculpture Garden is free to enter and showcases a variety of artists
As with most cities in the world, Downtown is the most central district in Minneapolis and the best base for those that want to get around easily! The city has a surprisingly good public transport service, so even those without a car won't have a problem exploring the outer districts from this area.
Downtown is also where you will find most of the city's historic attractions, museums and parks! If you want to throw yourself in the deep end, Downtown can be another great choice for those visiting the city for the first time as it has a great array of everything that makes the city an interesting destination.
More Awesome Things to do and see in Downtown
Not only is the Orpheum Theatre a major historic attraction, but they also host regular Broadway productions that visit the city
The Hitching Company offer excellent tours of the city's historic attractions – as well as the chance to ride a horse-drawn carriage around the city centre
The Foshay Tower, once the tallest building in the city, houses a museum about its construction as well as a viewing deck
Nicollet Mall is the main shopping street running through Downtown that has undergone recent pedestrianisation
Atlas Grill is a restaurant that offers a little something for everyone – their menu has an international scope and some excellent wines
Best Budget Hotel in Downtown
Another popular hotel chain, the Holiday Inn are renowned worldwide for their excellent levels of service and budget-friendly rates! Located within walking distance of the convention centre, this hotel gives you easy access to both Downtown and Uptown. A complimentary American style breakfast is provided every morning.
Best Mid-range Hotel in Downtown
This brand new hotel chain is a popular choice for those wanting to stay near the city centre without spending a lot of money! Whilst there aren't any hostels in Downtown, aloft comes with some great communal spaces where you can mingle with other guests. They also have a large fitness suite.
Best Luxury Hotel in Downtown
This four star hotel towers over Downtown, giving you unparalleled views across the city centre and towards the Mississippi River! Rooms are well equipped with modern conveniences including docking stations and cable TV. There is a large gym with up-to-date equipment, and a complimentary breakfast every morning.
The Best Travel Backpack EVER MADE!?!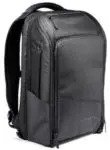 We are obsessed with backpacks – we've tried them all! And our favourite carry on backpack in the WORLD is the Nomatic Travel Backpack. This backpack has revolutionized the backpack industry and will change the way you travel forever :) Check it out here!
Neighborhood #3 – Warehouse District
Where to stay in Minneapolis for nightlife!
COOLEST thing to do in Warehouse District – head to Hennepin Avenue in the evenings, where most of the nightlife is centred
BEST place to visit in Warehouse District – the Bob Dylan Mural is a huge piece of street art dedicated to the late singer
Though officially part of Downtown, the Warehouse District has a distinct atmosphere that makes it the most popular destination for nightlife! This is where you will find the biggest collection of nightclubs – from regular dance clubs to some more alternative offerings if you want something a bit different.
During the day it is also a major cultural hub for the city! There are a few art galleries dotted around the district where you can check out pieces by local artists, and even purchases some of your favourites to take home.
More Awesome Things to do and see in Warehouse District
BarFly is one of the most popular nightclubs in the area – it is housed within a historic building and has an intimate vibe
The Warehouse District is also a popular destination for the local LGBTQ+ crowd – with Gay 90's being the largest venue
Fulton Brewing Company is a popular craft beer house where you can sample their products and take a tour of the facilities
Head over to Nicollet Island – this small river island is home to a major shopping and dining precinct
Beat your hangover with a meal at Cuzzy's – they serve the heaping plates the Midwest is known for at a very budget-friendly price
Best Budget Hotel in Warehouse District
TownePlace Suites offer self-catering rooms right in the heart of the Warehouse District! Each room comes with a well-equipped kitchen, as well as full air conditioning and spacious en-suite bathrooms. There is a large outdoor pool open throughout the summer, as well as a fitness suite.
Best Mid-range Hotel in Warehouse District
Nicollet Island is located in the middle of the river between the Warehouse District and Northeast Minneapolis. This hotel allows you to enjoy close proximity to the main nightlife district whilst still maintaining a level of calm in the immediate vicinity! It also comes with fantastic facilities.
Best Luxury Hotel in Warehouse District
The Radisson Blu are known for their luxurious hotels – and their Minneapolis accommodation has been rated five stars! The hotel is directly connected to the Skyway system, giving you easy access to all of the major areas of the city centre. There is an excellent restaurant on-site that provides a complimentary breakfast.
Neighborhood #4 – South
Best neighborhood in Minneapolis for families!
COOLEST thing to do in South – grab a movie at the Parkway Theatre, a historic cinema in the heart of the area
BEST place to visit in South – Minneapolis Institute of Arts has a contemporary focus, with excellent photography exhibits
South Minneapolis offers a calm respite away from the bustling city centre! This makes it the ideal destination for families that want to be relatively close to the main attractions but with a calmer atmosphere. It is well connected by public transport – and has good links to neighboring Saint Paul.
The area also has some fantastic, family-friendly attractions that really embed you in local life! South Minneapolis is known for its independent bookstores, record shops and old cinemas where you can revel in creative artefacts from the nation's past.
More Awesome Things to do and see in South
The American Swedish Institute details the story of Swedish immigrants to Minnesota and other areas of the Midwest
Dreamhaven Books and Comics is arguably the most popular of the city's bookstores, with a vast collection of second-hand titles
Midtown Global Market is a collection of food vendors open at varying times and featuring cuisines from across the world
For a more typical sit-down experience, Pepito's is a popular choice for families with young children thanks to their great kids menu and quick service
Best Budget Hotel in South
This one star motel is as basic as it gets – but they also offer some of the cheapest rates going in Minneapolis! For backpackers opting to stay in the area, it offers everything you need for a short stay. Free parking is available, as well as access to decent quality WiFi.
Best Mid-range Hotel in South
Courtyard is Marriott's mid-range brand – and though this is a little pricier than other budget hotels in this guide, it gives families visiting the city the best of both worlds when it comes to facilities and price! There is a heated indoor pool on-site, and an American style breakfast every morning.
Best Luxury Hotel in South
For families opting to splash out on extra comforts, the Sheraton Hotel is a great choice! It is located between South Minneapolis and Midtown, meaning you are still well connected to some of the best city centre attractions. There is a large fitness centre on-site, as well as a 24 hour business suite.
Neighborhood #5 – Northeast
Where to stay in Minneapolis on a budget!
COOLEST thing to do in Northeast – Human on a Stick offer some great segway tours through the area
BEST place to visit in Northeast – the Grain Belt Brewery Complex is a fine example of Romanesque architecture in the area
The Northeast region of Minneapolis is one of the hippest neighborhoods in the city! Once a working-class neighborhood inhabited mostly by Eastern European migrants, the area has been somewhat gentrified in recent years and now boasts a string of independent bars, restaurants and boutiques.
This progressive attitude has resulted in a thriving creative arts scene! Not only does the region hold the largest art tour in the country, but it also has some excellent independent galleries open year-round as well as travelling exhibitions from across the world. This alternative neighborhood is one of the cheapest in town, and well worth considering on any itinerary.
More Awesome Things to do and see in Northeast
Art-A-Whirl is the largest art tour in the United States and is held on the third weekend of May – art galleries open their doors and provide free talks
Boom Island Park is a great spot to unwind and admire the views of the river – there are also bike rental facilities nearby
331 Club offer live music sessions every night, as well as a good range of inexpensive beers, wines and ciders
Old St Anthony is where you will find many of the best eateries in the city – we recommend Gorkha Palace in particular for great Himalayan cuisine
Best Budget Hotel in Northeast
This 3-star hotel offers some great room options and fantastic shared facilities at budget-friendly rates. At the hotel, you can expect to find spacious and brightly colored rooms along with an outdoor pool area and on-site gym.
Best Mid-range Hotel in Northeast
If you're looking for a modern and luxurious hotel in Northeast Minneapolis but at reasonable prices, then this is the perfect hotel for you. For those summer months, the Element Minneapolis Downtown North Loop hotel has a beautiful outdoor fireplace and a picnic area perfect for unwinding after a day of exploring.
Best Luxury Hotel in Northeast
There aren't any luxury hotels in the Northeast, however, the Hewing Hotel is only a short walk away over in the Warehouse District! Rooms are beautifully decorated to reflect the colonial era parlours and are packed with local literature and artwork. An American style breakfast is included.

If you are traveling you should ALWAYS have emergency cash hidden on you! Security belts are great because they are affordable and can fit a ton of stuff in them (great for peace of mind!). Check out our favorite travel belt!
Neighborhood #6 – Southeast
Best neighborhood in Minneapolis for couples!
COOLEST thing to do in Southeast – catch a wide range of live music performances at the Varsity Theatre in Dinkytown
BEST place to visit in Southeast – the Mississippi River is the perfect spot for a romantic stroll in the city
Southeast Minneapolis is not actually located in the south east of the city – but its location east of the Mississippi River is what gives it its name. Similar in atmosphere to South Minneapolis, the Southeast's location along the waterfront gives it a more romantic atmosphere – perfect for couples that want a relaxing getaway.
It is also home to the local university, which hosts a wide range of cultural and art venues! Dinkytown, in particular, is a popular part of the neighborhood with some historic buildings and very worthwhile restaurants waiting to be discovered.
More Awesome Things to do and see in Southeast
Annie's Parlour offer a great range of burgers and other fast food items – and they have a great patio overlooking the city
East Hennepin is the street that divides Southeast and Northeast Minneapolis – it is known for its local boutiques and markets
Weisman Art Museum is run by the university, however, the Frank Gehry designed building houses some interesting modern pieces for free
Kitty Cat Klub is one of the most upmarket nightlife options in the city – perfect for a couple's night out!
Best Budget Hotel in Southeast
Hampton Inn and Suites is Hilton's mid-range brand – and whilst it is a little outside most budgets, it is well worth spending extra to enjoy their additional comforts. Rooms are spacious and equipped with modern furnishings, and breakfast is included in the rate.
Best Mid-range Hotel in Southeast
Located right next to the university, this two star hotel is the best choice for travelers looking to save money on a stay in the area but with modern facilities It is also a great pick for young couples that want to enjoy a more communal atmosphere whilst still benefiting from a private room.
Best Luxury Hotel in Southeast
Also located close to the university, this is a truly magnificent four star hotel that provides views across the Mississippi River and towards the city centre! The on-site restaurant is open to both hotel guests and the general public, allowing you to kick back and mingle with locals over a cocktail.
Neighborhood #7 – North
Best neighborhood in Minneapolis for local culture!
COOLEST thing to do in North – enjoy the wide and varied food scene that North Minneapolis is known for
BEST place to visit in North – unwind at Theodore Wirth Park, a large green space with excellent facilities
North Minneapolis is one of the least visited neighborhoods in the city – but for those willing to discover a more authentic side of local life it can be a very rewarding destination! Though mostly residential, there are some great commercial spaces in the area where you can mingle with locals.
Speaking of restaurants – North Minneapolis is known amongst locals as a true hidden gem for sampling some great cuisine! Like much of the rest of the city, the food scene here is very multicultural, drawing upon some of the world's most renowned cuisines to create vibrant dishes.
More Awesome Things to do and see in North
Capri Theatre is the main cinema in the area – though not as famous as others mentioned in this guide, it has a quirky atmosphere and great prices
Tootie's on Lowry offer some truly delectable burgers – the portion sizes are large, and the ever-changing menu is inspired by global cuisines
Donny Dirk's Zombie Den is a truly unique place to start your night out – especially if you are interested in horror and the macabre
Steamworks Coffee and Tea are becoming a household name across America, and their unique brand of speciality coffee has an outlet in North Minneapolis
Best Budget Hotel in North
Part of the Marriott's budget offerings, the AC Hotel is perfect for backpackers that want to enjoy some additional comforts without breaking the bank! Rooms are fully equipped with modern furnishings and large en-suites complete with luxury toiletries. A breakfast buffet is also available.
Best Mid-range Hotel in North
Situated just north of downtown Minneapolis, this hotel has one of the best locations in the city, nearby top sites, bars, and cafes. The hotel has a modern atmosphere with a selection of room options, all of which have deluxe bathrooms equipped with limestone counters and stylish glass basins.
Best Luxury Hotel in North
Also located on the boundary between North Minneapolis and Downtown, Le Meridien Chambers gives you the best of both worlds! This four and a half star boutique is well equipped, and rooms include walk-in rain showers and air conditioning. Breakfast is also provided.
Final Thoughts on Where to Stay in Minneapolis?
Minneapolis is a dazzling city set along the Mississippi River that has a lot to offer for visitors wanting to discover the Midwest! Though often left off itineraries in favour of larger cities such as Chicago, it is well worth considering as a cheaper and more authentic alternative.
For the best neighborhood, we have to go with the Warehouse District! It is well connected to all the other areas of the city and has the best offerings in terms of dining, nightlife and entertainment.
That being said, Minneapolis is a reasonably safe city and all of the areas mentioned in this guide have their own charms. We hope we have helped you to plan your upcoming trip to the Minnesota metropolis.
Did we miss anything? Let us know in the comments!
***Disclaimer*** Some of the links in this post are affiliate links. This means that if you book your accommodation through the site, One Weird Globe will earn a small commission at no extra cost to you. Your support helps me keep the site going :)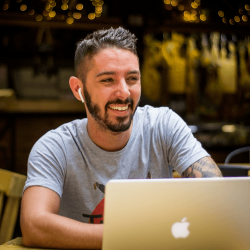 Latest posts by Aaron Radcliffe
(see all)