Amsterdam is one of the most exciting, fun and mysterious cities in Europe. It has so much to offer all types of travelers, from a rich history and diverse culture to world-class art and wild nightlife.
But what if you need a break from the city? With Amsterdam so well connected to towns throughout the Netherlands, it can be overwhelming to choose exactly where you want to go.
That's why we put together this guide to the 15 best day trips from Amsterdam. We'll erase any of your doubts and fears, and will help you narrow down exactly how you want to spend your time in the Netherlands.
Whether you want to explore the countryside, see windmills, eat all the cheese, or spend a day living in a fairy tale, we've got a day trip that's perfect for you!
So let's get to it. Here are the top 15 best day trips from Amsterdam.
Editor's note – Ready to meet cool, like-minded travelers? Check out our 20 best hostels in Amsterdam!
Quick Answer: Best Day Trips from Amsterdam
Best Places to Stay in Amsterdam
Amsterdam sees its fair share of tourists and that means a massive choice of hotels and hostels in the city. Not only can the amount of accommodation on offer in Amsterdam be confusing, there's also a whole host of different areas you can choose to base yourself in too. To take the stress away from your hotel search, here's the best places to stay in Amsterdam.
•
Best Hostel in Amsterdam
•
Right in the middle of the vibrant historic area around Dam Square and Royal Palace, staying here means being in the life of the city. Dorm rooms are simple, but clean, cool and bright. There's a popping bar on the ground floor where you can have a few cheeky drinks before heading out for a night in Amsterdam.
•
Best Budget Hotel in Amsterdam
•
Easy walking distance to top sites
This place is a budget hotel so don't expect to be treated to waiter service, but the rooms here are safe and clean which is what matters. The hotel is decorated in a modern style and beds are big and pretty comfortable too. We have to say though, the best thing is the location in walking distance to the River Amstel and De Pijp's sites.
•
Best Luxury Hotel in Amsterdam
•
Great for public transport
Oozing all of the cool that Amsterdam has to offer, this 5-star hotel is all about understated style. Housed inside 17th- and 18th-century canal houses, there's a shaded courtyard, large guest rooms and a pretty swanky bar to enjoy. Not only that, but the location is right near to a tram stop and an easy walk to museums and cafes.
#1 Best Day Trip from Amsterdam

 – Rotterdam
Day Trips from Amsterdam by Train
The second largest city in the Netherlands, Rotterdam is, in many ways, the opposite of Amsterdam. This up-and-coming city is well known for its cool architecture, trendy food scene, and hip city atmosphere. A day trip from Amsterdam to Rotterdam is certainly a must for anyone visiting the Netherlands.
The first thing you'll notice upon arriving in Rotterdam is the unique and interesting architecture. Much of the old city was destroyed during the Second World War and unlike in other European cities, the Rotterdam City Council decided not to restore what had been but to create something completely new and modern.
While wandering throughout the city, keep your eyes peeled for the famous Cube houses and other funky properties.
When you're ready for a snack, make your way to the Markthal. This large indoor marketplace is home to hundreds of shops and stalls, selling everything from meat and cheese to vegetables and fruit. This is also an excellent place to sample raw herring – a Dutch speciality.
While in the Markthal, make sure you look up to see the magnificent and colorful ceiling – one of the largest works of art in the world.
The Best Travel Backpack EVER MADE!?!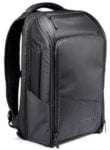 We are obsessed with backpacks – we've tried them all! And our favourite carry on backpack in the WORLD is the Nomatic Travel Backpack. This backpack has revolutionized the backpack industry and will change the way you travel forever :) Check it out here!
Political junkies and history buffs will love taking a day trip from Amsterdam to The Hague.
Known as the "judicial capital of the world," The Hague is where many international courts are located, and where some of the world's most notorious criminals have been punished. It is also the seat of the Dutch parliament and government, and the residence of the king. Tour the courts, see the palace and admire the great architecture as you explore this one of a kind city.
But there's more to The Hague than courts and criminals. The Hague is also home to a bustling art scene. Pop over to the Mauritshuis Museum to see Johannes Vermeer's famous "Girl with the Pearl Earring" painting. Fans of eclectic M.C. Escher will also enjoy getting lost in his world at Het Paleis, which hosts a permanent collection of his graphic designs.
Last but not least, step back into nature by enjoying The Hague's lush and verdant surroundings. Located on the North Sea, The Hague is packed with parks and green spaces and enjoys 11 kilometres of relaxing and beautiful coastline.
Travel Tip: Check out this Epic Guide for a Bucket List of things to do in Amsterdam City!
The fourth largest city in the Netherlands, Utrecht is booming with energy and life! Much smaller and more laid-back than Amsterdam, this central Dutch city is where you'll find picturesque streets, booming nightlife, and a fantastic art and culture scene.
Dom church is the historic, cultural and religious centre of the city. Dominating Domplein, Dom Church is an excellent example of Gothic architecture with its ornate detail and lavish interior.
For a spectacular view of the city, climb the 450 steps to the top of the 112 meters tall Dom Toren, the tallest church tower in the Netherlands. Rumour has it that, on a clear day, you can see as far away as Rotterdam and Amsterdam.
Utrecht is also a great city to visit if you're looking for a little fun after dark. Thanks to its vibrant student population, the city is bursting with nightclubs, bars, restaurants and cafes. Whether you want to dance until dawn or enjoy a few cheeky cocktails, there's something for every taste in Utrecht.
#4 – Düsseldorf, Germany
Collect an extra stamp on your passport by taking a short trip across the border into Germany.
Trains to the western German city of Düsseldorf depart regularly throughout the day, making this day trip from Amsterdam not only easy but very accessible.
Düsseldorf is the seventh largest city in Germany. Located on the shores of the Rhine River, it's famous for its lively nightlife, luxury shopping, cultural events, modern architecture and its colourful carnival.
Spend your day exploring Düsseldorf's Old Town. Almost completely destroyed during World War II, this area of the city was rebuilt to look like a historic German town. Wander the cobbled streets, browse the shops, and enjoy the sights as you make your way through this charming downtown quarter.
When it's time for lunch, pop into one of the many bars, inns and restaurants that are located in Old Town, and dig into traditional meals like mustard roast pork, pea soup and rye bread with cheeses, best washed down with a locally brewed Altbier.
Let's narrow it down! Near Amsterdam Central Station are some of the best hostels!
Amsterdam's central location makes it a great jumping off point for exploring more of Europe. Simply hop on a train and in a matter of hours you'll be out and about exploring a different country.
One of the easiest international day trips to take from Amsterdam is Brussels, which is just a short two-hour train ride south of the Dutch capital.
Your first stop upon arriving in Brussels must be the Grand Palace-Grote Markt. The heart, soul and centre of the city, this stunning square is surrounded by large and lavish 300-year-old buildings. When it's time for a snack, hop over to one of the many chocolate and waffle shops that surround the square to indulge in these delicious and decadent treats.
Brussels is also a great day trip destination for fans of comic books and graphic artists. Dotted throughout the city are colourful and vibrant murals depicting favourite characters, like Tintin, the Smurfs, Broussaile and more. Keep your eyes peeled for these fun and funky works of art as you make your way through the city.
MUST READ – Take a look at our guide to the best places to visit in Netherlands!
Either on its own or paired with Brussels, a day trip from Amsterdam to Bruges is always a good idea.
Located in northern Belgium, Bruges is a small town that is full of charm and delight. Its compact town centre is made up of winding cobblestone streets and is one of the best preserved pre-motorised cities in Europe. With its historic market square and its colourful guild houses, the centre of Bruges is nothing short of a picture perfect postcard.
For a stunning view of the city and its surroundings, climb the 366 steps to the top of the Belfy tower. Enjoy unparalleled, panoramic views from this perch 83-meter up in the sky.
One of the best ways to explore the city is by getting off the streets and hopping on a boat. Not only will you see the city from a different vantage point but you'll have the opportunity to explore some areas that are not reachable by road. There's really no better introduction to Bruges than by exploring its canals.
Staying Safe in Amsterdam
While Amsterdam is super safe, no matter where you are traveling, you NEED to have great travel insurance. We have personally tested TONS of travel insurance companies, and World Nomads is our favorite (and most affordable!).
Fill out the form below to get a quote so you can have a stress-free time traveling around Netherlands!
Romantic Day Trips from Amsterdam for Couples
You don't need to be a green thumb or flower enthusiast to enjoy a day trip to Keukenhof Gardens. Even if you can't tell a weed from a fern, you'll be blown away by the stunning sights and fantastic floras at this Southern Holland hotspot!
Keukenhof is an impressive green space located outside of the small town of Lisse. It covers more than 32 hectares of land and this enormous garden boasts more than 7 million blooms.
Although relatively quiet most of the year, Keukenhof comes alive for a few weeks each spring. Between late-March and early-May, millions upon millions of flowers bloom and showcase almost every colour imaginable. Grab your camera and wander throughout the rows of daffodils, crocuses, hyacinths, and, of course, tulips, that make up this stunning floral exhibition.
Beat the crowds and enjoy the gardens all to yourself – or at least without the throngs of people – by visiting early in the morning or towards the end of the day.
Travel can be expensive! But then again, Amsterdam's cheap hostels will show you how little it can cost!
Haarlem is a quintessential fairy tale city just outside of Amsterdam. It's the perfect destination for a day trip if you're short on time, or simply want to enjoy a magical day.
Only 15 minutes away by train, Haarlem is a charming city on the river Spaarne. Its main attraction is its quaint city centre. Boasting a variety of ornate buildings and exquisite museums, there's plenty to see and do in this delightful Dutch city.
Start your visit by exploring Grote Markt. Haarlem's main square is where you'll find several monumental buildings including Saint Bavo Church, Hoofdwacht, and City Hall.
Haarlem is also a great destination for sampling Dutch delicacies. Offering up everything from sandwiches and stroopwafels to frites and mayo, your taste buds will be more than satisfied in Haarlem.
Recommended reading – The 7 Best Neighborhoods in Amsterdam, Netherlands (for all budgets!).
Giethoorn is one of the most unique towns in the Netherlands. This small village is located in Overijssel, nearly two hours northeast of Amsterdam.
Giethoorn is famously referred to as the "Venice of the Netherlands." Just like its Italian counterpart, Giethoorn is a mostly pedestrian city that favours canals and boats over concrete and cars. It does have a great system of cycle and footpaths, but to access this village you're going to have to hop aboard and set sail!
Take a day trip from Amsterdam to Giethoorn and enjoy a relaxing day surrounded by lush landscape and idyllic scenery.
For foodies and people who love to eat, a day trip from Amsterdam to Gouda is a must!
Gouda is a typical Dutch city located in the province of South-Holland. Its compact city centre is where you'll see historic buildings, stunning canals, and impressive monuments.
But let's be honest, Gouda is really famous for one thing, and that thing is cheese! Gouda is the birthplace of the cheese that bears its name, which has been produced locally since the middle ages. In addition to the numerous cheese shops, the city hosts a weekly Cheese market every Thursday throughout the summer. You won't have any trouble finding samples as you explore this quaint Dutch village.
But there's more to Gouda than just cheese. The city is also home to the famous stroopwafels. First produced in Gouda in 1784, this traditional Dutch cookie consists of two thin wafers with a delicious layer of gooey caramel in between.
Come to Gouda hungry and you're bound to leave happy!
Kinderdijk is a small village in the Alblasserwaard polder of the Netherlands. A UNESCO World Heritage Site, Kinderdijk is popular with tourists thanks to the 19 traditional wooden windmills that dot the landscape.
One of the best ways to see the windmills is by renting a bike. Exploring this region on two wheels not only helps you cover more ground, but you'll be able to cycle right to the windmills and see the detail up close. The surrounding landscape itself is very interesting, making for a fun-filled day on two wheels.
Kinderdijk is located more than two hours south of Amsterdam. Although there is no direct train – you'll have to transfer to a bus in Utrecht – transportation runs frequently to and from the town centre.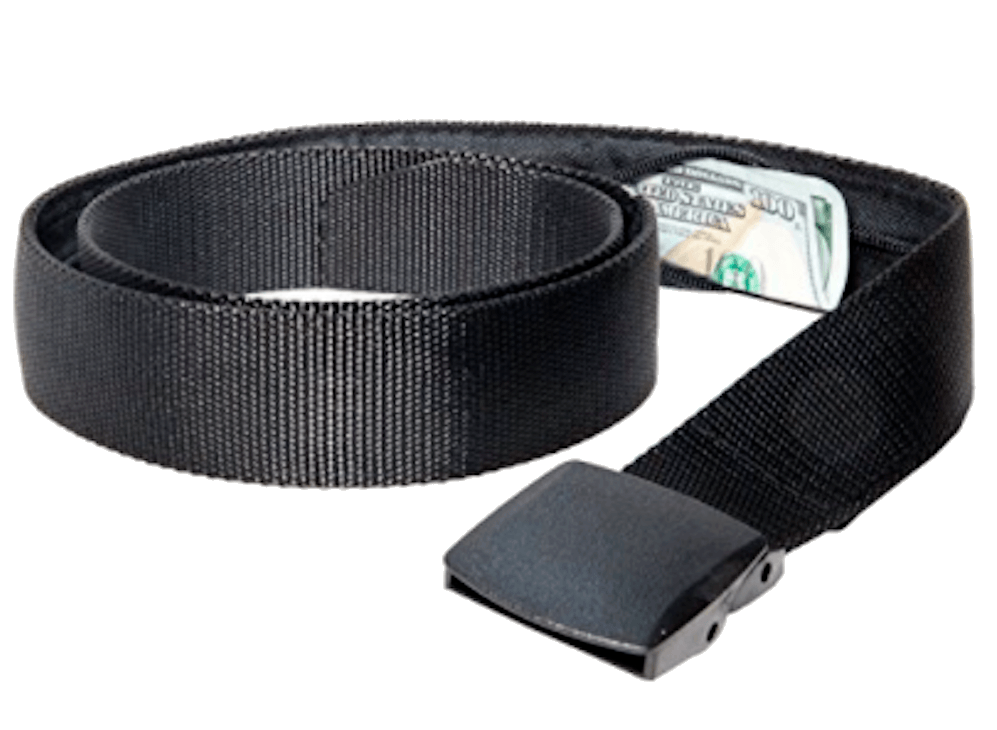 If you are traveling you should ALWAYS have emergency cash hidden on you! Security belts are great because they are affordable and can fit a ton of stuff in them (great for peace of mind!). Check out our favorite travel belt!
#12 – Amsterdam Forest
Best Day Trips from Amsterdam with Kids
Get back to nature with a day trip to Amsterdam Forest. Located just 15 minutes outside of the city, Amsterdam Forest – or Amsterdamse Bos – is a large, artificial park. It spans an impressive 1,000 hectares and is one of the largest city parks in Europe. To put it in perspective, Amsterdam Forest is three times the size of New York's Central Park!
A fantastic day trip for the whole family, Amsterdam Forest is bursting with outdoor fun and excitement. It's home to more than 14 kilometres of well-marked paths and trails, perfect for walks or bike rides through the trees. There's also a goat farm, Ridammerhoeve, where you can feed and cuddle with baby goats, as well as try a variety of treats, including goat's milk ice cream.
For a little more adventure, visit the Fun Forest Climbing Park where you can swing through the trees and fly through the air while navigating the nine different climbing obstacle courses. Whether you're young or old, you certainly won't be bored at the Amsterdam Forest.
Check this out – These are easily the 7 coolest neighborhoods in Amsterdam, Netherlands!
Step back in time and enjoy the Netherlands of the 19th-century with a day trip from Amsterdam to Zaanse Shans. An open-air conservation area and museum, this small village is located on the east bank of the Zaan River, 30-45 minutes north of Amsterdam city centre.
Zaanse Shans is a quintessential Dutch village that showcases how Dutch people lived and worked throughout the 19th-century. It features traditional architecture, restored homes, working windmills and so much more.
The town is also home to a number of craftsman workshops which welcome visitors to lend a hand and learn new skills. Your little ones will certainly love getting their hands dirty as they make their own clogs, chocolates and delicious stroopwafels.
Alkmaar is located on the peninsula of Holland, just 40 minutes north of Amsterdam. This charming little town is famous for its stunning natural scenery, quaint Dutch houses and its amazing cheese market.
Located in the centre of the city, the cheese market is a fun day trip from Amsterdam for the whole family. Here you can not only sample various types of cheese, but you can learn about the cheese making process and what makes each variety so very special. Although, the market is more show than substance it is still worthy of your time.
Every Friday morning throughout the spring and summer, a replica historic cheese market is held that includes cheese porters in traditional costumes. Time your visit to coincide with this colourful, fun and kitschy folkloric spectacle.
For a day of enchantment and wonder, look no further than Efteling. A theme park and leisure complex in Kaatsheuvel, Efteling is one of the oldest amusement parks in the world, and one of the largest in Europe.
Themed around fairy tales, legends and myths, Efteling caters children and adults who enjoy magical tales, fantastic fables and time-honoured folklore. It's divided into five fantastical realms, each with their own theme.
Droomvulcht (dream flight) is the most famous attraction at the park and a must for anyone who visits. Strap yourself in and embark on a breathtaking journey as you fly high above a detailed fairyland, home to pixie, trolls and stunning surroundings.
Another can't miss is a walk through Sprookjesbos, the Fairy Tale Forest. The oldest part of the park, Fairy Tale Forest takes guests through 28 fairy tales, including Sleeping Beauty, the Frog Prince, the Little Mermaid and Rapunzel. Enjoy these animated and interactive displays as you wander through this enchanted land.
Final Thoughts on the Best Day Trips from Amsterdam
The Netherlands is one of the most fun countries to explore in Europe. From vibrant and international metropoles to small and traditional villages, it has an amazing wealth of history, culture and stunning natural scenery.
Amsterdam's central location makes traveling by train incredibly easy. There are so many links to charming villages, historic sights and cities big and small, that you won't need to worry about transportation.
Whether you're a culture vulture, a history buff, a food fanatic, or a family of intrepid travelers, there's a day trip from Amsterdam that will be perfect for you! If you're looking to party, our epic guide to the 11 best party hostels in Amsterdam will show you everything you need to have a blast- Netherlands style!
This list of the 17 best hostels near Amsterdam Airport will show you the BEST hostels so you can travel like a boss :)
So, pack your bags because it's time to explore Amsterdam – and beyond!
Have we missed anything? Let us know in the comments below!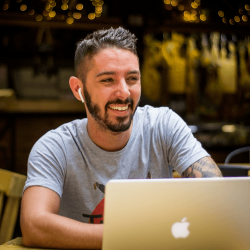 Latest posts by Aaron Radcliffe
(see all)