As the capital of the Netherlands, Amsterdam is one of Europe's most visited cities. Dubbed the Venice of the North, the city is known for its gorgeous canals, world-class art galleries and liberal attitude! It is popular with nightlife seekers, culture enthusiasts and history buffs.
As it is such a large city, figuring out where to stay can be difficult. The massive tourism industry has created a city with multiple districts offering different kinds of attractions.
That's where we come in! We have created this guide to the seven best areas of Amsterdam to help you choose the best area for your needs – whether you are a backpacker, family or couple.
Let's jump right into it!
Quick Tips – Where to Stay in Amsterdam
Where to Stay in Amsterdam
Looking for a specific place to stay? These are our highest recommendations for places to stay in Amsterdam
Best Air BnB in Amsterdam
You would never in a hundred years have imagined that one of the most boutique and luxurious stays in Amsterdam would be found in a houseboat. With its stunning decor and location downtown, this is the best place to call home while in Amsterdam!
Clink are a fantastic hostel brand that manages to design creative accommodations with excellent social facilities. ClinkNOORD offers great prices – especially when compared with the rest of the city – in a peaceful setting. The free ferry to the city centre is nearby, keeping you well connected during your stay.
Best Budget Hotel in Amsterdam
't Hotel
 Non-smoking rooms

 Daily housekeeping
Read More
This hotel is based within a historic canal house, giving you a traditional experience whilst staying in the city! The on-site café is popular with locals, and the complimentary breakfast they provide is well rated in guest reviews. This is the ideal budget choice for staying in the heart of the action.
Best Luxury Hotel in Amsterdam
This is another great hotel in a historical building as it is set across 25 traditional canal houses. It has recently been renovated, giving guests a good balance between traditional design and modern conveniences! The upscale restaurant on-site serves fantastic local cuisine, as well as innovative dishes inspired from across the world.
Amsterdam 7 Best Neighborhoods to Stay in
Let's take a look, in more detail, at the five best neighbourhoods in Amsterdam. Each caters to different interests, so be sure to pick the neighbourhood that's right for you.
Neighborhood #1 – Jordaan
Best neighbourhood in Amsterdam for your first time!
COOLEST thing to do in Jordaan – pick up some local produce, including Dutch cheeses, at Noordermarkt
BEST place to visit in Jordaan – the Anne Frank House is located just across a canal from Jordaan, depicting the lives of the Frank family during the Holocaust
Jordaan is a trendy neighbourhood just to the west of Centrum. Once the city's working-class area, it has since transformed into a hipster hub popular with tourists and locals alike! The stylish streets are lined with independent art galleries, shopping boutiques and world-class restaurants.
Despite this rise in hipster culture, Jordaan still retains some of its authentic atmosphere, letting visitors experience real Dutch culture whilst wandering its streets! The area has always been one of the most alternative parts of Amsterdam and remains a bastion of the city's liberal attitudes and carefree atmosphere. For first time visitors, this is your best chance to see the real Amsterdam, whilst still staying close to the tourist attractions.
More Awesome Things to do and see in Jordan
For nightlife, Maloe Melo offers a unique experience with a 1950s rockabilly vibe, cheap drinks and a Dutch rocker crowd

Cafe Chris is Jordaan's oldest bar – it is a little touristy these days, but has some interesting ties to the community

Hutspot is an excellent retail destination showcasing the best of modern Dutch design for clothes, accessories and homewares

Head to Theater Amsterdam where you can catch a live performance depicting historical, cultural and political issues about the Netherlands

Are you just craving a burger? Keep away from the international chains and head to Burgermeeseter for quality ingredients
Best Air BnB in Jordaan
This cozy and homey apartment will have you staying in a bright apartment overlooking the famous Amsterdam canals! With its chic vibes and boutique atmosphere, you will never be wanting to leave your home away from home in the Netherlands!
Best Hostel Jordaan
Shelter Jordan is a niche hostel in the south of Jordaan that offers a quiet atmosphere and a wide range of social events! It is a Christian hostel, so no drugs or alcohol are permitted in the building, however, all guests are welcome. Free breakfasts are provided every morning, as well as high-speed WiFi throughout.
Best Budget Hotel in Jordaan
Located a short walk from the Anne Frank House, Linden Hotel is well located for exploring both Jordaan and Centrum! They offer a buffet breakfast every morning, and rooms come with their own tea and coffee making facilities. The fully renovated building combines traditional architecture with modern design.
View on Booking.com    View on HotelsCombined
Best Luxury Hotel in Jordaan
Pulitzer Amsterdam is a hotel located across 25 converted canal houses in the prestigious Prinsengracht area of the city! The on-site restaurant offers high-quality Dutch cuisine as well as a complimentary buffet breakfast every morning. Rooms come with luxury toiletries and bike repair sets – preparing you for your time in Amsterdam.
View on Booking.com    View on HotelsCombined
Editor's Recommendation – These are the 20 great hostels in Amsterdam!
Neighborhood #2 – Centrum
Where to stay in Amsterdam close to everything!
COOLEST thing to do in Centrum – Free Walking Tours Amsterdam provide a great overview of the area, as well as daily alternative tours
BEST place to visit in Centrum – Rembrandt House is a small museum dedicated to the life of the famous Dutch artist
Centrum is the main hub of Amsterdam offering quaint canals, vibrant nightlife areas and most of Amsterdam's best-known attractions. Centraal Station is in the north of the area, giving you direct access to most of the city as well as further afield in the Netherlands and wider Europe!
There is truly something for everyone in this part of the city! The Red Light District and all of the best-known coffee shops are here – however, it also contains a large portion of Amsterdam's historic and cultural attractions. Amsterdam's old centre is truly the beating heart of the city, and where most tourists begin their time in the Venice of the North.
More Awesome Things to do and see in Centrum
Wander around Nieuwmarkt, the oldest area of the city where you can enjoy discovering the unique architecture of Amsterdam

Discover the turbulent history of Judaism in Amsterdam with the Amsterdam Jewish Tour which takes you to the synagogues and holocaust memorial

Pick up some tulips, as well as other Dutch flowers, at the floating Flower Market on the Singel Canal in Muntplein

Learn about Amsterdam's liberal attitude at the Hash Museum, or head to the Sexmuseum to discover how prostitution became legal

Belgique is a popular, albeit quite small, bar offering a wide range of Belgian beers – you may have to queue
Best Air BnB in Centrum
You are sure to fall in love with this cute and charming studio nestled into one of the iconic canal houses of Amsterdam. There is no better place to truly experience the local culture than calling one of these 17th-century buildings your new home! 
Best Hostel Centrum
There are plenty of excellent hostels in Amsterdam's Centrum area, and Flying Pig Downtown is one of the best rated! Dorm rooms are well designed, and each bed has its own reading light and charging port. The reception offers discounts on tours and attractions, as well as hostel merchandise and souvenirs.
Best Budget Hotel in Centrum
Contained within a historic canal house, 't Hotel is a great way to experience traditional life in Amsterdam! Rooms are well equipped with coffee making facilities, central heating and large bathroom suites. A complimentary continental breakfast is provided every morning to guests, and free WiFi is available throughout.
View on Booking.com    View on HotelsCombined
Best Luxury Hotel in Centrum
This five-star hotel right in the heart of Centrum is the epitome of elegance! There is a Michelin starred restaurant on-site offering quality cuisine with fresh ingredients. They also serve a buffet breakfast each morning that caters to a variety of dietary requirements. There is an indoor pool on-site, as well as spa facilities.
View on Booking.com    View on HotelsCombined
The Best Travel Backpack EVER MADE!?!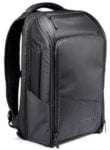 We are obsessed with backpacks – we've tried them all! And our favourite carry on backpack in the WORLD is the Nomatic Travel Backpack. This backpack has revolutionized the backpack industry and will change the way you travel forever :) Check it out here!
Neighborhood #3 – De Pijp
Where to stay in Amsterdam for nightlife!
COOLEST thing to do in De Pijp – dance the night away in De Pijp's vibrant Latin Quarter
BEST place to visit in De Pijp – visit the Heineken Brewery to learn about how the iconic beer is made and try out some samples
If you want typical, touristy nightlife then stick to Centrum – for a more authentic, local experience with vibrant bars and alternative nightclubs, head to De Pijp! De Pijp has been a popular destination for creatives for decades and exudes a Bohemian atmosphere that reels in the young, alternative crowd to this day.
This ultra-trendy part of town also has excellent restaurants and cafés, giving you the perfect place to experience the rising stars of cuisine in Amsterdam – or even to simply grab a meal that will help you beat your hangover! Most of the action is based in the Latin Quarter, where you will find multicultural treasures waiting to be discovered.
More Awesome Things to do and see in De Pijp
Wander around Albert Cuypmarkt – the largest market in the Netherlands with food, souvenirs and clothing

Tolbar operates as a restaurant and a creative space during the day and transforms into a vibrant bar in the evenings

Watch the latest in European independent cinema at the Rialto Theatre, located in the heart of De Pijp

If you need a strong cup of coffee to help you beat the hangover, try out Scandinavian Embassy that sells the finest in speciality brews

De Pijp is known for its multicultural atmosphere and great international restaurants – we suggest Izakaya for the best in Japanese cuisine
Best Air BnB in De Pijp
Elegant and cozy, Amsterdam continues to roll out stunning BnBs with this luxurious penthouse with its artsy yet vintage decor and views overlooking the city! For an experience unlike any other, this is sure to be your home away from home in Amsterdam!
Best Hostel De Pijp
Hostel Sarphati is a laid back hostel that offers both dorm accommodation and private rooms! They have bicycle hire available, as well as laundry facilities for an additional fee. A free breakfast is provided every morning, and WiFi is available throughout the property. This is a very friendly and welcoming hostel.
Stay close to the action! We have an article specifically for the best hostels near Amsterdam Central station!
Best Budget Hotel in De Pijp
Despite only being a one-star hotel, Bicycle Hotel comes with excellent guest reviews thanks to its location and facilities. A full Dutch breakfast is provided every morning, allowing you to sample some delicacies from the region. Environmentally conscious travellers will love the eco-friendly ethos of this hotel that uses solar power!
View on Booking.com    View on HotelsCombined
Best Luxury Hotel in De Pijp
This luxury five-star hotel, located in the south of De Pijp, is one of the leading accommodation options in Amsterdam with fantastic guest reviews! There is an indoor pool within the hotel, as well as a spa centre and gym. There are four restaurants on-site – all of which have been awarded Michelin stars.
View on Booking.com    View on HotelsCombined
P.S. – These are the wildest and craziest party hostels in all of Amsterdam!
Neighborhood #4 – Westerpark
Best neighbourhood in Amsterdam for families!
COOLEST thing to do in Westerpark – bring the kids to the park in the area where you can enjoy picnics, a swimming area and even a petting zoo
BEST place to visit in Westerpark – visit Westergasfabriek – a former gas works that has transformed into a creative dining and retail space!
Located to the west of Jordaan, Westerpark is a great base if you want to stay close to the city but are put off by the bustling atmosphere of the centre! The laid back atmosphere, excellent park and wide range of tourist facilities make it an excellent option for families hoping to enjoy the city.
Westerpark is named after the large park in the area, which becomes a vibrant hub during the summer months when locals enjoy picnics and the large swimming area. It has a petting zoo open throughout the year that is sure to keep the kids happy! For backpackers and couples, there are also great nightlife spots in Westerpark.
More Awesome Things to do and see in Westerpark
Head to Haarlemmerstraat and Haarlemmerdijk, two of the best shopping streets in the entirety of the Netherlands

Learn about the Amsterdam School architectural style, and its significance to politics and art in the country, at Museum Het Schip

Restaurant WestergasTerras is a great place to sample typical Dutch cuisine and admire the nature on their large terrace area

Interested in wine? Head to Wester Wijnfabriek where you can choose from a selection of over 70 wines to sample

REM Eiland is a quirky restaurant based in a tower that stands 22 meters above the river and once hosted a pirate radio station
Best Air BnB in Westerpark
With its thoughtful touches of home and atmosphere that make the apartment stand out from the rest, you will find no better place to base yourself out of while on holiday in Amsterdam! Putting you in one of the coolest neighborhoods in town, you will feel right at home!
Best Hostel Westerpark
Dutchies Hostel looks after backpackers with excellent levels of service and a wide range of complimentary facilities! The recently opened hostel features a modern design that creates a spacious and welcoming spot to stay and mingle with other guests. A restaurant, terrace and TV room are on-site, providing excellent social spaces.
Don't worry! We put together a best cheap hostels in Amsterdam article with great budget options!
Best Budget Hotel in Westerpark
This magnificent hotel is unbeatable for families visiting Amsterdam on a budget that want to be close to the centre whilst still enjoying the peace and quiet of Westerpark! The hotel is environmentally conscious, with recycling and cashless sale points helping them to maintain this ethos. A large breakfast buffet is provided.
View on Booking.com    View on HotelsCombined
Best Luxury Hotel in Westerpark
For families looking to embed themselves in the creative spirit of Amsterdam, WestCord Art Hotel is a worthy choice for splashing out on! There is an outdoor swimming pool – a rarity in Amsterdam – and a large buffet breakfast that caters to most dietary requirements. Rooms come with Nespresso coffee machines and rain showers.
View on Booking.com    View on HotelsCombined
Traveling to Amsterdam? These are the best hostels near the Amsterdam International Airport
Neighborhood #5 – Noord
Where to stay in Amsterdam on a budget!
COOLEST thing to do in Noord – take a sailing lesson, or hire a boat if you already know what you're doing, at Sailing School of Amsterdam
BEST place to visit in Noord – EYE Film Museum has an excellent exhibition for movie buffs interested in experimental video art
Noord is an area experiencing rapid development in Amsterdam! Once overlooked by most tourists, there are plenty of excellent attractions popping up all over the area. There is a free ferry service from Centraal to Amsterdam Noord, keeping you well connected to the city centre. This makes it a great option for those looking to save money on accommodation.
Though it is experiencing some expansion, Noord is one of the lesser populated neighbourhoods in Amsterdam giving you a more laid-back and easy-going experience than other parts of the city! The modern attractions have been designed with tourists in mind, giving you some truly unique experiences.
More Awesome Things to do and see in Noord
Head up the A'Dam Tower, a new entertainment complex with restaurants and bars – as well as a viewpoint and swing at the top for those who are brave enough

Nieuw Dakota is an exciting new art space in Amsterdam Noord featuring works from both established and up and coming artists from the Netherlands

Buiksloot is a fascinating area to visit where you can discover traditional houses from the Netherlands pioneering era

Visit Fromagerie Abraham Kef to pick up some traditional Dutch cheese, as well as new innovations, at great prices

If you're interested in classical music performances, Het Concertgemaal have regular concerts where the audience is invited to mingle with the artists
Best Air BnB in Noord
This studio apartment goes above and beyond to make sure you fall in love with this BnB. Complete with stylish decor, spacious rooms, and even its very own garden, this makes for the perfect place to call home while on holiday in Amsterdam!
Best Hostel Noord
ClinkNOORD is located right next to the terminal for the free ferry, allowing you to enjoy the calm of Noord whilst still being within a couple of minutes of the city centre! Clink are an international hostel brand that brings their creativity to abandoned spaces, designing comfortable hostels with guests in mind.
Best Budget Hotel in Noord
Though a little bit further out, Botel offers a truly unique experience for guests choosing to stay in Noord! As the name suggests, the hotel is hosted entirely within a boat located on the IJ river. The hotel runs their own free ferry to Amsterdam Centraal twice an hour, giving you convenient access to the city.
View on Booking.com    View on HotelsCombined
Best Luxury Hotel in Noord
Located within the NDSM shipyard, this hotel uses cutting edge interior design to transform an abandoned shipbuilding facility into a five-star luxury accommodation! There is a free ferry terminal within a two-minute walk, giving you easy access to the city centre. Rooms are creatively themed, with luxury fixtures and fittings.
Booking.com    View on HotelsCombined
MUST READ – Heading to Amsterdam next? Check out our post about some of the most fun day trips from Amsterdam!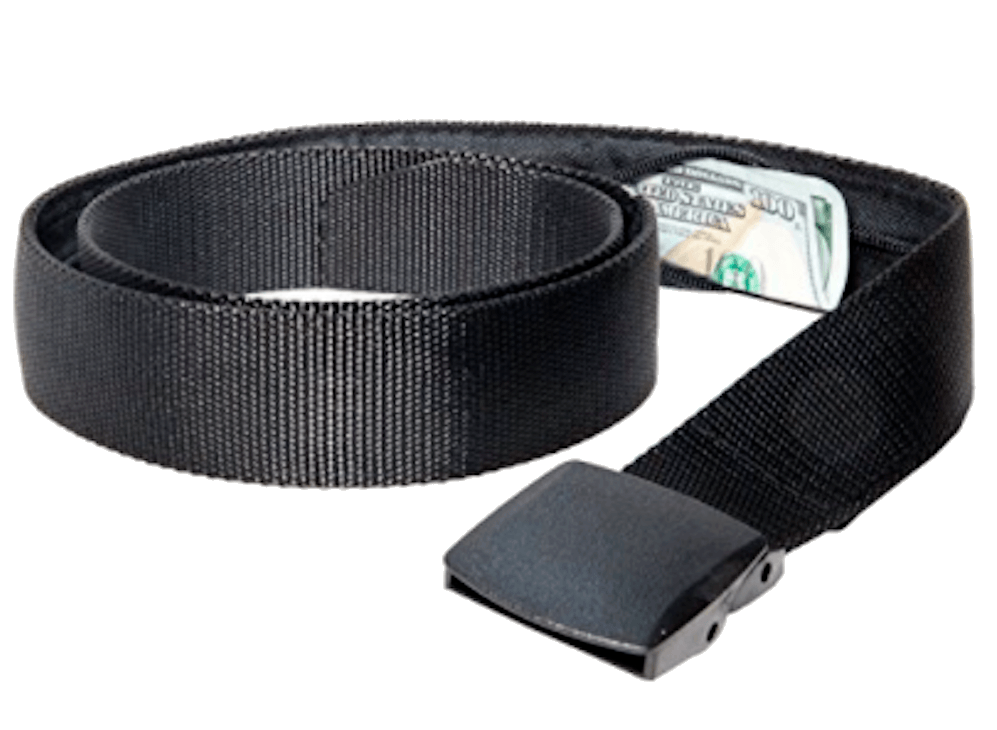 If you are traveling you should ALWAYS have emergency cash hidden on you! Security belts are great because they are affordable and can fit a ton of stuff in them (great for peace of mind!). Check out our favorite travel belt!
Neighborhood #6 – De Plantage
Best neighbourhood in Amsterdam for couples!
COOLEST thing to do in Plantage – discover Amsterdam's craft beer scene with a tour and tasting session at Brouwerij 't IJ
BEST place to visit in Plantage – Artis Royal Zoo has a wide collection of animals from across the world, as well as a planetarium and aquarium
De Plantage is a leafy neighbourhood located to the east of Centrum, giving you a calm space to enjoy beautiful nature and romantic walks around the area! For couples, De Plantage provides a welcome respite from the busy city centre, whilst also having some excellent attractions of its own.
Right in the centre of the area, Artis Royal Zoo is the main attraction and the largest zoo in the country! It also has a great planetarium where you can enjoy some stargazing and an aquarium with sea creatures from across the globe. De Plantage, at times, feels more like a small countryside village than an inner-city suburb.
More Awesome Things to do and see in De Plantage
Visit De Gooyer, the only functioning windmill within Amsterdam – you can't go inside, but it is a great spot for taking photos

The world's oldest botanical garden – Hortus Botanicus – is located right in the centre of De Plantage, just next to the zoo

Verzetsmuseum is a sobering experience where you can learn about the impact of WWII on the Netherlands and the Dutch Resistance

Koffiehuis van den Volksbond is a small restaurant built within a converted coffeehouse for workers of the city – a great spot for mingling with locals

Hôtel Droog is a cultural hub right in the heart of De Plantage, providing unique coffee shops, restaurants and boutique design stores
Best Air BnB in De Plantage
Sunny and spacious, this BnB will have you calling one of the largest and most beautiful flats in all of Amsterdam your new home while on holiday. Situated in a quiet neighborhood, you will have complete relaxation with all the best sites a short walk away!
Best Hostel De Plantage
Generator are a popular European brand of hostels, and their Amsterdam hostel offers both privates and dorms! There is a small store on-site selling souvenirs as well as convenience items you might have forgotten to bring with you. There are large social spaces, including a terrace, where you can mingle with other guests.
Best Budget Hotel in De Plantage
Named after the famous Dutch artist, Hotel Rembrandt is an artistic hotel offering traditional Dutch design in all of its rooms. A buffet breakfast is served every morning and is highly rated by previous guests. Some rooms come with balconies and garden access, allowing you to admire the beautiful scenery of De Plantage!
View on Booking.com    View on HotelsCombined
Best Luxury Hotel in De Plantage
Hyatt Regency is a modern hotel located just outside De Plantage, giving you easy access to the area as well as to Centrum! Rooms are fully air-conditioned, and there is a fitness centre on-site. A complimentary buffet breakfast is provided every morning, and free high-speed WiFi is available throughout.
View on Booking.com    View on HotelsCombined
The Netherlands are amazing – these are the coolest places to visit in all The Netherlands!
Neighborhood #7 – Oud Zuid
Best neighbourhood in Amsterdam for museums!
COOLEST thing to do in Oud Zuid – shop until you drop at the Beethovenstraat, a popular retail destination with locals
BEST place to visit in Oud Zuid – visit the museum district for a wide range of exhibits including the Van Gogh Museum and Rijksmuseum
Just south of Centrum, Oud Zuid is home to Amsterdam's museum district! This is where you will discover a great range of galleries and museums to keep you entertained for days. The Rijksmuseum is particularly popular with visitors, and those interested in Van Gogh will love learning about his life and admiring his works at the museum dedicated to him.
Aside from the museum district, Oud Zuid also offers some excellent shopping destinations – including Beethovenstraat which is particularly popular with Amsterdam locals! Simply walking along the leafy streets of Oud Zuid is an enjoyable activity, where you can admire the huge manors along the way.
More Awesome Things to do and see in Oud Zuid
Head to the House of Bols where you can sample the many different flavours on offer by the world famous liquor company

Vondelpark is the largest green space in the city centre and a popular hangout spot for locals – perfect for sitting back and enjoying a beer in the summer

If you are interested in cosmetics, Skins offer a wide range of niche products that serve a variety of purposes

Go south to Strand Zuid, the most popular beach in the area and the perfect relaxation spot in the city during the warmer months

Royal Concertgebouw is one of the most renowned concert halls in the world, offering a wide range of classical music performances
Best Air BnB in Oud Zuid
This chic and boutique BnB is sure to win you over with its undeniable charm, great location, and even a terrace perfect for kicking back and relaxing after a long day of exploring! With a nearby tram, all the best places in Amsterdam are just a short ride away!
Best Hostel Oud Zuid
Stayokay Amsterdam Vondelpark is the best hostel if you want to be based near the museums! It has views over Vondelpark and a great sociable atmosphere that will make you feel right at home. Run by Hostelling International, it provides excellent levels of service and comes with great customer reviews.
Best Budget Hotel in Oud Zuid
This hotel has excellent reviews thanks to its warm and welcoming atmosphere! It is located within walking distance of the museums and is close to convenient public transport links to the centre. A continental breakfast is served every morning and comes with options to suit a variety of dietary needs.
View on Booking.com    View on HotelsCombined
Best Luxury Hotel in Oud Zuid
This luxurious hotel is a real diamond within the Oud Zuid region. The incredible architecture of the exterior makes it an attraction in its own right, and the levels of service are second to none! There is a large wellness suite on-site offering an indoor pool and a sauna, as well as a full fitness suite and holistic therapies.
View on Booking.com    View on HotelsCombined
Final Thoughts on Where to Stay in Amsterdam?
Amsterdam is an incredible city and it is easy to see why it is one of Europe's leading tourist destinations! Beyond the coffeeshops and Red Light District, the city offers excellent attractions to cater for those interested in art, culture and cuisine.
For the best area, we have to go with Jordaan! This neighbourhood strikes a good balance between having good tourism facilities whilst still maintaining an authentic atmosphere. It is also well connected to the rest of the city.
We hope this guide has helped you pick the best area for your upcoming trip to Amsterdam! Each district has something unique to offer, and we're sure you will feel welcome wherever you decide to stay.
Have we missed anything? Let us know in the comments!
Editor's Note – No matter where you are traveling, you NEED to have great travel insurance. We have personally tested TONS of travel insurance companies, and can say without a doubt that World Nomads is the absolute best (and most affordable!). Fill out this form to get a quote for your trip to Amsterdam!
***Disclaimer*** Some of the links in this post are affiliate links. This means that if you book your accommodation through the site, One Weird Globe will earn a small commission at no extra cost to you. Your support helps me keep the site going :)
Latest posts by Clair Ricketts
(see all)