Amsterdam is an amazing city to visit, with so many attractions and landmarks drawing in tourists throughout the year. It's a frequently traveled location and usually found on most traveler's bucket lists.
Places like the Anne Frank House, the Van Gogh Museum, and the magnificent canals make this city an in-demand destination.
The city's popularity, though, also makes it an expensive place to visit. The cost of accommodation in the city is a put-off for some. Thankfully, there's a plethora of cheap hostels for backpackers and young travelers to enjoy this city without the high cost!
This list will show you 17 of the best cheap hostels in Amsterdam, and help you decide which one is best for you.
Quick Answer: Best Cheap Hostels in Amsterdam
Best Overall Cheap Hostel in Amsterdam – Meininger Amsterdam City West
Best Cheap Hostel in Amsterdam for Females Only – Hostelle
Best Cheap Youth Hostel in Amsterdam – Generator Amsterdam
Best Cheap Hostel in Amsterdam Near The Red Light District – The White Tulip Hostel
Best Cheap Hostel in Amsterdam Near Dam Square – Old Quarter
Best Cheap Hostel in Amsterdam Near De Wallen – Globe Center Hostel
Best Cheap Hostel in Amsterdam Near The Anne Frank House – Amsterdam Hostel Annemarie
Best Overall Cheap Hostel in Amsterdam!
Conveniently located close to the city and 15 minutes from Amsterdam airport!
This is the perfect starting point for any trip to Amsterdam.
Enjoy drinks at the onsite bar and use of the guest kitchen.
We absolutely love Meininger Hostel, not just for its cozy homelike feel and amazingly low rates, but also for its convenient location. The hostel is situated almost next door to the Sloterdijk transport hub, making for easy access to Amsterdam's top attractions. Enjoy clean, comfy rooms with access to a social room, bar and guest kitchen.
Stay in the heart of Amsterdam's art culture.
This hostel has no curfew for guests.
Van Gogh, Stedelijk Art, and Rijksmuseum all on your doorstep.
If you're an art lover, Hostel Van Gogh will steal your heart. Located right in the city's art and culture hub, the hostel pays tribute to the artist it's named after. Many of the walls inside are decorated with replicas of Van Gogh's most famous pieces.
Before your trip, find out about Amsterdam's best hostels!
Large and spacious premises, with an energetic and busy vibe!
Private bathrooms attached to each dorm room.
Delicious breakfast served at the onsite restaurant – for an extra fee.
We can't help but love the hotel feel to this snazzy hostel! Especially since it's much cheaper than a hotel. Its large, welcoming chill areas are perfect for meeting other travelers. The rooms are comfy, spacious and tastefully decorated, and offer a bit of privacy even in a shared dorm. Be sure to order their scrumptious breakfast, or have a drink in the cafeteria.
Not finding the right hostel? Amsterdam has a selection of party hostels too!
Pssst! Looking for more tips on how to enjoy Amsterdam on the cheap? Check out this Guide to Budget travel in Amsterdam!
Best Cheap Hostel in Amsterdam for Females Only!
The first – and currently only – exclusively female hostel in Amsterdam!
Individually themed dorm rooms, some designed by local artists.
Enjoy movie nights, walking tours, and other social events.
Ladies traveling on a budget will love this feminine hostel, the only one of its kind in Amsterdam. Enjoy some girl-power chats with other female travelers, and take part in some of the fun social meetings. With a fully equipped self-serving kitchen, cheap prices, comfy rooms, and friendly staff, Hostelle is a winner.
The Best Travel Backpack EVER MADE!?!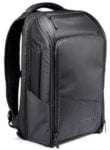 We are obsessed with backpacks – we've tried them all! And our favourite carry on backpack in the WORLD is the Nomatic Travel Backpack. This backpack has revolutionized the backpack industry and will change the way you travel forever :) Check it out here!
A Christian-based drug- and alcohol-free hostel.
Free breakfast every morning – consisting of hot and cold food!
Located in the heart of the city with easy access to transport.
This hostel is perfect for a more laid-back stay. Shelter City creates a safe, homey environment for Christian travelers to Amsterdam. Situated next to the Nieuwmarkt square, guest can enjoy the cultural diversity of the hostel's surroundings. Enjoy free breakfast, free wifi, and a quiet spot to lay your head after a long day of sightseeing.
Need specifics? We also have our favorite hostels near Amsterdam Airport!
Centrally located in Amsterdam, with great access to attractions!
Modern, new-age designed building – inside and out.
Custom-built beds with headboards to ensure privacy.
We love Via Amsterdam, and so will you! Situated near a student campus, the area is always busy and electric, a great spot if you are spending three days in Amsterdam. Amenities are close by, and the staff members are ready and waiting to help you discover everything Amsterdam has to offer. It all comes together when you find your comfy bed waiting for you.
Best Cheap Youth Hostel in Amsterdam!
Dorm rooms and private rooms on offer.
Reception open to help with queries 24/7, as well as the laundry room!
Onsite store stocks necessity items such as toothbrushes, etc.
This contemporary hostel has turned a zoological university into one of the most happening hostels in Amsterdam, Netherlands! Enjoy spacious social rooms, comfy dorm rooms, and a host of convenient offers. The hostel has a laundry room, 24/7 reception, as well as free wifi and bike rentals. All at a cheap price!
Planning to visit Amsterdam? Some of the best hostels are near Amsterdam Central Station!
Best Cheap Hostel in Amsterdam Near The Red Light District!
Located in the heart of the Red Light District.
Great for travelers looking to enjoy Amsterdam's nightlife!
Friendly Irish pub below the hostel offers great food and drinks.
Contrary to its name, the white tulip is vibrant and colorful inside, with each of its rooms painted a different color. Guests can enjoy free wifi, free walking tours, and friendly, helpful reception staff. The hostel is drug-free, and it's proudly kept clean and tidy.
Slightly removed from the busy city center, but still with great access!
Clean and spacious dorm rooms, as well as private and double rooms.
Welcoming lounge area to enjoy snacks and drinks with new friends.
We love A&O Amsterdam Zuidoost because of its cleanliness, and extra friendly staff. A 15-minute journey from the city center, this hostel offers a bit more of a relaxed vibe, with access to transport when needed. There is staff on call 24/7 if you have queries or need help.
Need to see more of Netherlands? These day trips from Amsterdam will show you the coolest areas around.
Hostel beds with a difference – sleep in a capsule!
Over 18s only. No children allowed here.
Budget accommodation in a comfortable setting.
De Bedstee is for anyone looking for something unique. Instead of your usual dorm rooms, this hostel offers 'capsules' – beds built into a 'closet'. These closet beds are equipped with a charging port for your phone, a small luggage compartment, and a comfy bed lit up by mood lights.
Best Cheap Hostel in Amsterdam Near Dam Square!
Located just 500 meters from Dam Square – where the best parties happen!
Twin-shared rooms are available with gorgeous canal views.
Simple but clean and cozy shared rooms.
We love the Old Quarter hostel because it's so close to all the happening vibes in Amsterdam! A short walk from the Dam square, the hostel offers a great location and fabulous views of the canal. Guests can also enjoy a tasty breakfast, at a low extra charge, or drinks in the hostel's bar.
Will you also visit Netherlands? We've covered Netherlands's top places too!
Situated in the heart of Amsterdam close to the main attractions!
The rooms are decorated with Hollywood movie themed decor.
24-hour reception desk with no curfew or lockout.
As its name suggests, the Heart of Amsterdam Hostel is located right in the heart of this vibrant city. The hostel is close to the Dam Square, The Red Light District, and the main shopping areas. As a guest, you'll enjoy free luggage storage, free wifi, and free bed linen and towels.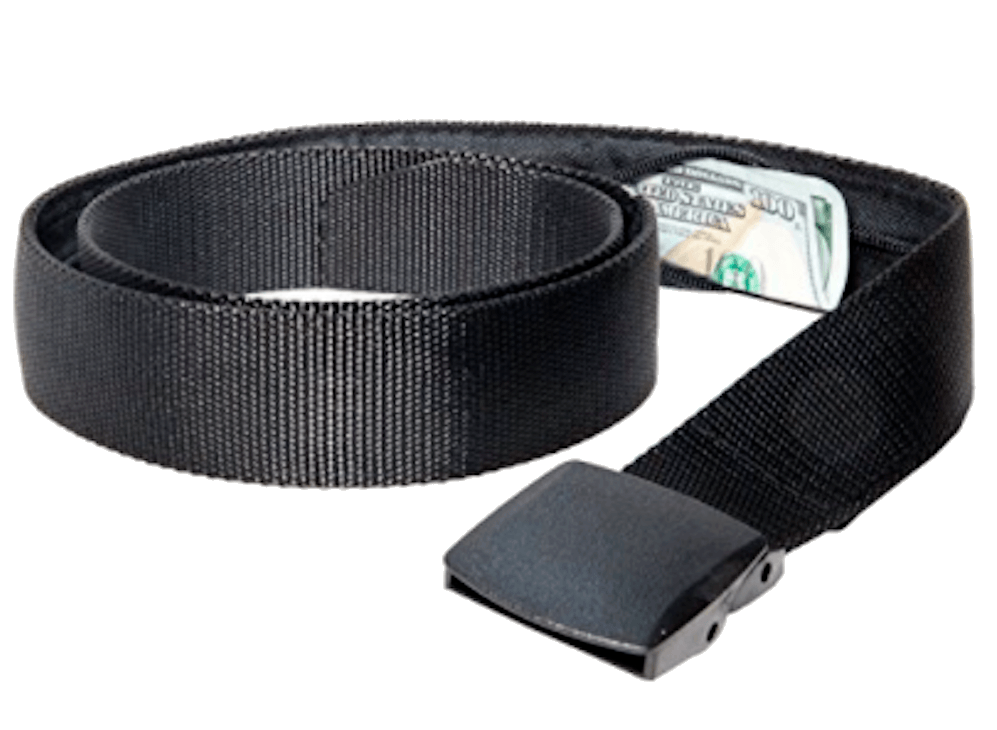 If you are traveling you should ALWAYS have emergency cash hidden on you! Security belts are great because they are affordable and can fit a ton of stuff in them (great for peace of mind!). Check out our favorite travel belt!
Hostel built in an 18th-century canal house.
Surrounded by calm and peaceful views!
22 modern and comfy rooms available to book.
The Hermitage Hotel is a modern, sleek hostel, offering stylishly decorated rooms. The rooms all have private bathrooms and are furnished in a minimalistic way. Guests can enjoy views of a historic garden, as well as the charming canals. The hostel has no curfew, and a continental breakfast is offered at a low cost each morning.
Enjoy drinks at the 24-hour bar and join a game of pool!
Close to the biggest tourist attractions in Amsterdam.
Single, Double, Triple, and Quad rooms available.
We love Travel Hotel! Each room is unique, due to the hostel being in a historic monumental building. The hostel is within walking distance of the Central train station and allows for easy access across the city. There are many restaurants, bars, and pubs in the neighborhood as well, making this a great spot to enjoy the city's nightlife.
Want to see all of Amsterdam? Get started with accommodation in Amsterdam's best neighborhoods!
Best Cheap Hostel in Amsterdam Near De Wallen!
The largest collection of shared dorms in Amsterdam!
Located in The Red Light District, amidst the busy tourist traffic.
Best known for its popular sports bar which shows all the big games.
There's tons to love at Globe Center, the brightly colored rooms, the friendly staff, and the energetic vibe of the neighborhood. But, most of all, we love their popular sports bar, which offers delicious food and happy hour drinks. Even though it's close to bars and restaurants, most guests are able to get a peaceful night's sleep here!
Great value for money
Free breakfast for all guests!
Enjoy free wifi, use of the communal kitchen, and free walking tours from the hostel.
Sarphati is a tiny, but homey accommodation, located conveniently close to all the main places to see in Amsterdam. One of the more budget-friendly Amsterdam hostels, it has also recently undergone renovations and is now even better than before. The staff is friendly, welcoming and ready to help with any travel queries.
Best Cheap Hostel in Amsterdam Near The Anne Frank House!
The staff is young and multilingual, ready to help with information.
Free wifi, free linen, and free breakfast!
Located within walking distance to all big attractions.
The Annemarie hostel is centrally located and ideal for the weary traveler. It offers the perfect spot to sleep after a busy day of exploring Amsterdam. The rooms are tastefully and minimally decorated, and the facilities are in great condition. The best part, perhaps, is the divine free breakfast offered.
Conclusion
If you're heading to Amsterdam and want to find cheap, but comfy accommodation, you'll be wise to pick any of the hostels mentioned above. Be sure to book in advance for some of the more popular ones, and remember to take note of the check in and check out times.
Luckily, Amsterdam is a relatively small city, and easy to navigate around. So, while hostels in Amsterdam city center are always winners, you could pick accommodation a bit removed and still be conveniently located.
Wherever you decide to spend your sleeping hours, we're sure that the city will enthrall and delight you.
***Disclaimer*** Some of the links in this post are affiliate links. This means that if you book your accommodation through the site, One Weird Globe will earn a small commission at no extra cost to you. Your support helps me keep the site going :)
Latest posts by Aiden Higgins
(see all)