The capital and largest city in Greece, Athens, is an unforgettable destination for travellers. It has incredible history, world-renowned landmarks, exquisite culture and delicious food. Athens is certainly one of Europe's crown jewels.
But there's more to Greece than just the capital. That's why we wrote this epic guide to the best day trips from Athens.
Unique to One Weird Globe, this guide for the 16 best day trips from Athens is designed with one purpose – to help YOU find the best destination based on your travel interests.
So whether you're looking to island hop, explore ancient ruins, or indulge in delicious food, our list will help you plan an amazing vacation.
Let's jump right into it. Here are the 16 best day trips from Athens, Greece.
Editor's note – need a place to stay while in Athens? Check out our 15 best hostels in Athens!
Quick Answer: Best Day Trips from Athens
Best Places to Stay in Athens
Athens is one of the world's oldest cities – the Acropolis is definitely a testament to that. But choosing where to stay in Athens can be tricky. Today it's a sprawling city, so deciding on an area, whether it's away from all the history but well connected, or in a more traditional area, depends on what suits you.
• Best Hostel in Athens •
An amazing social atmosphere, tons of events and walking tours, excellent facilities, fun atmosphere, high-speed wi-fi, friendly staff and a whole lot more easily make Athens Backpackers the best hostel in Athens. There's even a very decent free breakfast served up each morning!
• Best Budget Hotel in Athens •
Boutique style for a snip of the price
You'll feel like you've paid a lot more for the room you check into at this top budget hotel in Athens. Museum Hotel is all about colour pops and muted greys for a chic finish in its rooms that make it feel very stylish. Location is amazing too, with sights and public transport in easy walking distance.
Editor's Note: You can have a great time in Athens staying at one of the top party hostels!
• Best Luxury Hotel in Athens •
Staying here you'll be in walking distance to a bunch of Athens' attractions, but most of all you'll be treated to polished rooms, stylish furnishings, a spa and outdoor pools – and with high-end service to match. It's easily the best luxury hotel in Athens.
#1 Best Day Trip from Athens – Piraeus
Day Trips from Athens by Train
Easy to get to
A lively and vibrant city centre
Incredible seafood options
For a quick and easy day trip head to the port town of Piraeus. A short 20-minute train ride from Athens, Piraeus is a small city with a compact centre, interesting museums and ample opportunities to eat fresh, delicious and inexpensive seafood.
Most travellers visit Piraeus as a stopover en route to the islands. But, we'd recommend you take a little time to navigate the cobbled streets and alleys of this charming town.
One of Piraeus' main attractions is the Archaeological Museum of Piraeus. Established in 1935, here you can see bronze statues of Apollo and Athena, as well as a fine collection of funerary stelae.
Moreover, the city is home to many Greek Orthodox, Roman Catholic and Evangelist churches.
Fancy a snack? Piraeus is where you can find a great selection of food stands and stalls. Indulge in fresh and delicious seafood, snacks, sweets and treats.
The Best Travel Backpack EVER MADE!?!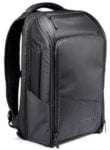 We are obsessed with backpacks – we've tried them all! And our favourite carry on backpack in the WORLD is the Nomatic Travel Backpack. This backpack has revolutionized the backpack industry and will change the way you travel forever :) Check it out here!
A MUST for anyone visiting Athens
A great day out for history buffs
An unforgettable excursion for shutterbugs
The Acropolis is undoubtedly one of the most famous landmarks in all of Greece. Although it technically lies within the Athens city limits, we highly recommend you take a day to visit this incredible historic site.
The Athenian Acropolis is an ancient city that sits high above Athens. It's perched on a rock plateau that offers amazing views out over the city and an awesome selection of ancient architecture. The Acropolis is comprised of several historic buildings including the Parthenon, the Temple of Athena Nike, the Erectheion, and the Propylaea.
Also nearby, you'll find the New Acropolis Museum, the Theatre of Dionysis, and the Odeon of Herodes Atticus, an ancient theatre that is still used today for plays, concerts and other performances.
No trip to Athens is complete without a visit to the Acropolis. As such, it's very popular with tourists. We recommend that you plan your trip for early in the day so you can enjoy this iconic site without the hoards of tourists. Also, brush up on the history of the site by checking out some of these facts about the Parthenon.
Looking for the Party? We've got you covered with our guide to the best party hostels in Greece!
A MUST for nature lovers
Once-in-a-lifetime experience
Unbelievable scenery
A visit to Meteora is a long but worthwhile day trip from Athens by train. The journey can take anywhere between four and five-and-a-half hours, but the views of the Greek countryside are exquisite.
Located near the towns of Kalampaka and Kastraki in northwestern Thessaly, Meteora is an incredible sight to behold. Sitting atop towering rock pinnacles are monasteries built to serve the monks and nuns of the Eastern Orthodox Church. 24 monasteries were built between the 14th and 16th centuries. Today, only six survive, but they are open to tourists to explore and observe. It is the largest and most important complexes of Eastern Orthodox monasteries in the world.
The best way to experience Meteora is on foot. Although it may look daunting, walking around the complexes is not difficult. Wear comfortable shoes and modest clothing, and prepare for an unforgettable day.
A MUST for history buffs
An affordable day trip option
Incredible ancient ruins
An archaeological site northwest of Athens, Delphi is one of the most popular day trip options from the capital. This historic site offers intriguing landmarks, incredible views and a chance to explore ancient history.
Delphi's most famous attraction is by far the Sanctuary of Apollo – or the Temple to Apollo. The ruins of a 2,500-year-old temple, the Sanctuary of Apollo was once considered the centre of the world. It was visited by everyone from Greek royals to regular citizens who sought counsel from its famous Oracle, a priestess who claimed to channel Apollo himself. Nowadays, visitors can roam throughout the ruins and enjoy the stunning views of the mountains and countryside.
Want to explore beyond the ruins? The region of Delphi is home to many hiking and cycling trails that weave throughout the mountains and countryside.
Not finding the right hostel? Mykonos has a selection of party hostels too!
#5 – Corinth
Archaeological sites
Easy to get to
Perfect for history buffs
A quick one-hour train ride west is Corinth. A small city with a rich history, Corinth is a great day trip for anyone interested in history, culture, and archaeological sites.
The modern city Corinth was built in 1858 after an earthquake levelled the ancient town of the same name. The old town, which is located approximately 5 kilometres outside of the new city, is an enthralling and enjoyable day trip from Athens.
Here you can tour the archaeological site and ruins of old Corinth. You can visit the Temple of Apollo, Acrocorinth, the Ancient Theatre and the Roman Odeum.
There's also plenty to see and do in new Corinth. From enjoying a day of sand, surf and sun at Kalama beach to sampling local wines and coffees at independent bistros, a day trip from Athens to Corinth is a great combination of the old and the new!
Staying Safe in Athens
While Athens is super safe, no matter where you are traveling, you NEED to have great travel insurance. We have personally tested TONS of travel insurance companies, and World Nomads is our favorite (and most affordable!).
Fill out the form below to get a quote so you can have a stress-free time traveling around Greece!
Romantic Day Trips from Athens for Couples
Historic charm
A very romantic setting
Colourful houses and attractive architecture.
Nafplio is a small town in the Peloponnese region of Greece. It has a lovely romantic downtown with meandering streets, cosy lanes, and historic charm. It is the perfect destination for couples looking for a romantic day trip from Athens.
Boasting a compact city centre, the old city of Nafplio can be walked, from end to end, in less than 15 minutes. This small area is packed with historic attractions, cultural institutions, colourful buildings and quiet cafes. It's where you can experience a delightful slice of authentic Greek life.
Some of Nafplio's main attraction include Vouleftikon, the first parliament of the Greek Nation; the National Gallery; and, Palamidi Fortress.
Whether you're a history buff, culture vulture, or just a curious traveller, a day trip from Athens to Nafplio is always a good idea.
Quiet and serene
Epic animal encounters
Incredible sailing adventure
Moni is an uninhabited island located south of Athens in the Saronic Sea. It is only accessible by catamaran or boat and has all the makings for a romantic and memorable say at sea.
If you're interested in taking a break from the city and getting back to nature, Moni is the destination for you. This island is covered in lush forests and is populated by wild deer, peacocks, and goats. The animals are incredibly friendly and not at all shy. As you make your way across Moni, don't be surprised if they come right up and beg for a snack!
Reward yourself after a long journey by lounging on pristine Moni Island Beach, where you can enjoy incredible views and a relaxing afternoon in paradise. With it's sparkling azure waters and its golden sands, it's easy to lose yourself in time as you lounge on Moni Island Beach.
Recommended reading – The 7 AMAZING Neighborhoods in Corfu, Greece (for all budgets!).
A cosmopolitan city
Epic nightlife
Iconic whitewashed buildings with royal blue accents
If you love to party, a (very full) day trip from Athens to Mykonos is a must! One of the top nightlife destinations in Europe, Mykonos is where you can drink and dance from dusk until dawn!
This small island in the Aegean Sea is one of the most popular tourist destinations in Greece. It has a cosmopolitan atmosphere, bustling beaches, iconic sights – and yes – incredibly nightlife! For a rocking good time, head to Cavo Paradiso, Babylon, or the Skandinavian Bar and Club, where you can own the dancefloor and sip signature cocktails.
But there's more to Mykonos that discotheques and thumping bass. The island is also where you can find the iconic 16th-century Windmills, Little Venice and the Panagia Paraportinani.
Whether you're a night owl or a culture vulture, there's something for everyone in Mykonos.
Iconic sunsets
Incredible views
Colourful beaches
Another epic but unforgettable day trip from Athens is Santorini. An island made famous by countless Instagrams, Santorini is a volcanic island in the Cyclades group of Greek Islands. It is located between Ios and Anafi and is a whopping 300 kilometres south of Athens.
Santorini is popular around the world for charming whitewashed villages, amazing views, iconic sunsets over Oia, and for its colourful pebble beaches.
Travellers wanting to stretch their legs after the long journey should walk along the caldera from Fira to Oia. This 10.5-kilometre trail takes you along mountainsides and cliffs and through small villages. It is without a doubt one of the best ways to see and experience the island.
Looking for something a little more relaxed? Santorini is home to a great selection of beaches including Black, Red and White Beaches, as well as charming wineries and traditional restaurants.
Planning to stay in Kos a while? You'll want to know about the best day trips in the area!
Great for nature lovers
Perfect for a relaxing day away from the city
The journey is fast and the tickets are cheap
Just over an hour outside of Athens, Agistri is a day trip that will make you feel like you're worlds away!
A small island in Attica, Greece, Agistri can be easily reached by ferry or hydrofoil. It has incredible beaches, verdant forests and plenty of natural scenery to view.
Nature lovers and hiking enthusiasts will love taking a day trip from Athens to Agistri. The island is covered with a pine tree forest just waiting to be explored.
Looking for more of a relaxing day trip? No problem! Agistri has three very beautiful beaches, including one nudist beach, with crystal clear waters and amazing views. The Scala Beach is the only one of the three that is made of sand, but all of Agistri's beaches are the perfect setting for a romantic day out.
Amazing views
Relatively remote
Pristine beaches
An hour by ferry, Poros isn't just an easy excursion, but an incredibly fun day trip for couples.
Comprised of two islands separated by a narrow sea channel, Poros is a charming and quaint destination. It has great beaches, historic landmarks and plenty of natural scenery to explore and enjoy.
Poros' most famous landmark is the Clock Tower. Built in 1927 on the tallest hill in town, the Clock Tower is often the first and last thing travellers see on the island. For an incredible view of the island and the sea, climb to the top of the tower and take it all in.
Other noteworthy sites include the Monastery of Poros, the Temple of Poseidon, and the Archaeological Museum of Poros.
If you fancy a day at the beach, Poros is perfect. The island is home to a handful of easily accessible beaches where you can lounge, swim, read and relax under the Grecian sun.
Underrated island destination
Great for everyone
Incredible pistachios and traditional pistachio sweets
Aegina is one of the closest islands to Athens, yet tourists wildly ignore it.
Although small, Aegina packs a mighty punch. It has charming villages, wonderful beaches, historic sights and a pretty good nightlife scene.
Aegina Town is the largest village on the island. It's where you'll find the majority of the food, shopping and nightlife options, including Avli and Perdikiotika.
History buffs will be thoroughly entertained by exploring the island and visiting historic sites including the Temple of Aphaia, the archaeological site of Kolona, and St. Nektarios church.
For unbeatable views, climb to the top of Mt Oros and gaze out over the Saronic Gulf.
Don't forget to try Aegina's pistachios. Famous throughout Greece, these little green nuts are grown on the island and used in a variety of incredibly delicious sweets and treats.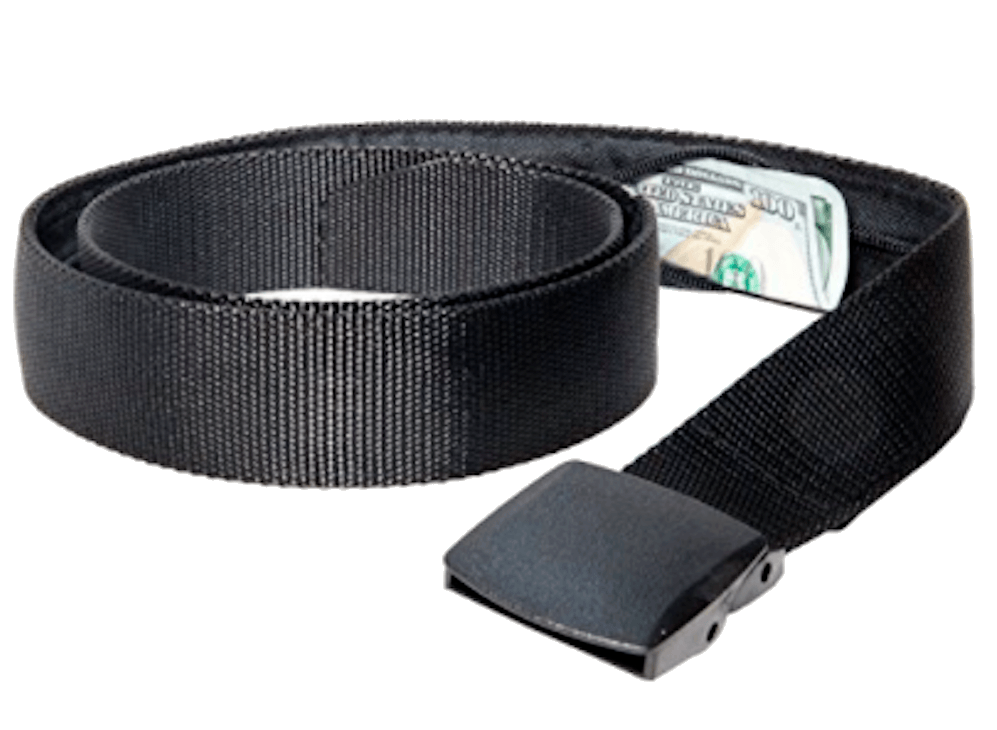 If you are traveling you should ALWAYS have emergency cash hidden on you! Security belts are great because they are affordable and can fit a ton of stuff in them (great for peace of mind!). Check out our favorite travel belt!
Best Day Trips from Athens with Kids
Ideal for history buffs
Beautiful views
Plenty of sites to explore
The archaeological site of Mycenae is a day trip the whole family will enjoy. It is located approximately 90 kilometres south-west of Athens and can be easily accessed by car, bus or guided tour.
The town of Mycenae was a major centre of Greek civilization between 1600 and 1100 B.C. It has been used as a historical setting for many works of Greek literature, including the poems of Homer.
The archaeological site of Mycenae is home to a number of notable ruins, including the Lionesses Gate, the tomb of King Agamemnon, and the Acropolis. It covers more than 30,000 square meters of land, which also includes the very interesting and informative Mycenae Archaeology Museum.
You will feel as though you've stepped back in time as you explore these ancient sites.
Inexpensive
Out of this world sunsets
Fascinating ancient temples
The southernmost tip of the Attic peninsula, Cape Sounio is a two-hour drive southeast of Athens.
Cape Sounio's most famous attraction is the Temple of Poseidon. It is perched almost 60 meters atop craggy rocks and overlooks the Saronic Gulf. The temple was built between 444-440 BC and consists of nine well-preserved columns.
If you can, try to visit Cape Sounio towards the end of the day. Not only will you escape the crowds of tourists, but also you'll be treated to an amazing and colourful sunset over the temple.
Sounio is also a great place to indulge in some fresh and delicious seafood. This small town is home to a handful of great tavernas that serve incredible dishes and local delicacies.
A day trip from Athens to Cape Sounio is great for your eyes and your stomach!
Amazing views
Delicious restaurants
Unique experiences
Hydra is without a doubt one of the most popular day trips from Athens – and it's easy to see why. With its historic sites, incredible restaurants and amazing views, you'd regret NOT taking a trip to this charming island.
You'll have to leave the car behind when you visit Hydra as motorized vehicles are forbidden. Getting around the town is easy enough on foot, but if you'd like to explore further you'll have to hop in a water taxi or mount a donkey – talk about a unique experience!
The main attractions in Hydra include the Cathedral of Hydra, with it ornate detail and stunning interior; the Hydra Museum; and, the old Hydriote mansions, which gives you a glimpse into traditional life on the island.
Prepare to eat and drink well on Hydra. This small island has a good selection of restaurants and tavernas where you can sample local dishes and indulge in an ouzo or two.
An amazing and unforgettable experience
Incredible archaeological ruins
Impressive views throughout the journey
Epidaurus is a small city located on the Argolid Peninsula of Greece. It can be reached in just over two hours from Athens and boasts a number of iconic attractions and interesting historic sights.
When visiting Epidaurus you can't miss the opportunity to explore the massive Ancient Theatre. Constructed by Polykleitos the Younger, the theatre held a maximum audience of 14,000 spectators for it's musical and dramatic acts.
Not only is it one of the best-preserved theatres of Ancient Greece, but it is still in use today. Want an unforgettable experience; try to time your visit with a performance so you can enjoy the amazing acoustics in this incredible location.
While in Epidaurus, you can also visit the Sanctuary of Asklepios, the Church of Agios Nikolaos and the Medieval Castle. All ancient sites with intriguing histories, legends and stories to tell.
Final Thoughts on the Best Day Trips from Athens
Compiling a list of the best day trips from Athens isn't an easy task. With so many interesting towns, villages and islands all bursting with history, culture, beaches and fun, you're spoiled for choice. Thankfully, our expert travel writers have done it so you don't have to!
With the help of this guide, you'll know exactly where to go and what to see in and around Athens. Whether you're looking for an incredible train journey, an all-night party, a romantic day for two, or a day trip the whole family will love, we've got you covered!
All that's left now is for you to pack your bags and have a great trip!
Have we missed anything? Let us know in the comments below.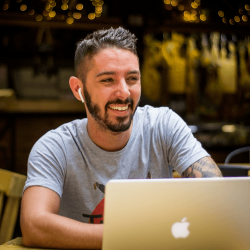 Latest posts by Aaron Radcliffe
(see all)