Arguably packed with the best beaches in the Dodecanese Islands, Kos is one of the hottest spots in Greece. It's not all about beaches though. Ancient buildings from Greek and Roman times and quaint tavernas punctuate the rugged mountainous landscapes.
Most people choose to stay in Kos Town, which is lively and fun. However, it's very small and you might find yourself longing for a change of scenery after a few days on the island. But what can you do?
Well, let us help you! In this article, we'll take a look at some of the best day trips from Kos. We'll also give you some tips on how to spend your time on the island if you don't want to get seasick.
So, let's jump right in and explore the best day trips in and around Kos!
Quick Answer: Best Day Trips from Kos
Best Places to Stay in Kos
Kos measures 8km by 40km, so it really isn't that big. You'd think in that case, that it would be really easy to pick somewhere to stay. Not always! Want a traditional Greek village well off the beaten tourist track? Zia or Antimachia may be for you. Looking for some luxury? Consider one of the beach resorts dotted around the island. However, most people end up in Kos Town, and that's where we've based our search!
•

Best Budget Hotel in Kos

•
Relax in the terrace and garden, located in a quiet and residential area
Looking to keep your costs low while travelling to Kos? Then we've found the best place for you to stay. Americana Hotel offers very reasonable prices, but you get a lot of bang for your buck too. A marble bathroom, walk-in shower, and toiletries are all very welcome after a long, hot day of exploring the island!
Looking for a villa? Check out these AMAZING Villas in Kos!
•

Best Mid Range Hotel in Kos

•
Less than 1km from the exquisite Lambi Beach
This boutique hotel isn't too expensive, and there's nothing better on holiday than sitting around an outdoor pool! Of course, you might not spend too much time doing that as you're super close to one of the best beaches on the island: Lambi! Many rooms come with a balcony, perfect for couples who want to watch the sunset!
Kos is incredible! There are tons of things to do there!
•

Best Luxury Hotel in Kos

•
Five star hotel with a complimentary breakfast and its own private beach
Just a hop, skip, and a jump away from Kos Town Beach, this is the best luxury hotel in Kos. If the beach is getting too crowded, why not just head to the private one belonging to the hotel? You certainly won't be disturbed by any of the riff-raff! Rooms come with aircon and free Wi-Fi, so you can stay comfortable and connected!
Don't worry! We have more hostels in our article on the best party hostels in Greece!
Best Day Trip from Kos
Discover Europe's largest accessible volcanic crater
Have a bite to eat in the traditional tavernas of Mandraki
Get some snaps of the picturesque harbour for your Instagram
Kos is great, but you can't exactly say it's untouched. However, nearby Nisyros is still off the beaten tourist track, and it makes for an awesome day trip from Kos. Directly south of the island, it's just under 1.5 hours by ferry.
The most obvious reason to visit Nisyros is that you'll find Europe's largest volcanic crater here. In fact, it's still active. So, if you feel the temperature getting unbearable, it's time to get out of there!
After exploring the volcano, check out the picturesque towns on the island. Mandraki is a fabulous place to spot for a spot of lunch at a traditional taverna. You'll be greeted with a smile and some mouth-watering food! If you've still time left over before your ferry back, there are plenty of laid back beaches to enjoy.
Greece is amazing! And the best hostels in Mykonos will blow you away!
Best Day Trip from Kos by Boat
Check out the Medieval Fortress built from the remains of Halicarnassus Mausoleum
Just 50 minutes from Kos by ferry
Get another stamp for your passport by travelling into Turkey
Just 1.5 hours by boat from the island, you'll find the best day trip from Kos by ferry. Just don't forget to take your passport, as you'll be entering Turkey. Not just another country, but an entirely different continent!
The city used to belong to Greece and was known as Halicarnassus. The medieval fortress that stands today is well worth a visit. It was built with stones from one of the 7 wonders of the ancient world, the Halicarnassus Mausoleum.
If history's not your bag, you'll be pleased to know there's a lot more of Bodrum to explore. In the main town, you can enjoy Turkish food and drink. However, if you're only in Turkey for the day you may as well get a bath at a proper hammam!
The Best Travel Backpack EVER MADE!?!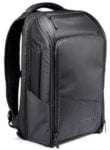 We are obsessed with backpacks – we've tried them all! And our favourite carry on backpack in the WORLD is the Nomatic Travel Backpack. This backpack has revolutionized the backpack industry and will change the way you travel forever :) Check it out here!
Take a tour of Kos Island by jeep
Scale the highest peak on Kos Island
Enjoy a delicious Greek lunch at a taverna
If you want to get out into the rugged terrain of the island, there are very few places off-limits on this awesome 4 x 4 tour of the island. In a comfortable Land Rover SUV, you won't notice the unpaved roads as you scale the highest peak on Kos, Mount Dikaos.
On a day up at Mount Dikaos, you're in for stunning panoramic views across the island that aren't on the beaten tourist track. It's also possible to rent your own transport and hike up Mount Dikaos. Just be sure that you bring plenty of water and snacks for the journey if this is the case!
When enjoying a tour option, you'll often have the opportunity to enjoy a mountain village like Zia. It's a lovely place to stop for lunch at a traditional taverna!
If you happen to be on a longer road trip on the Aegean Coast, you can still visit Dikaos sans the tour. Just make sure you have a rental with good suspension!
Have your dates picked? Read up on hostels in Santorini before you book!
Soak in the therapeutic waters of Therma Natural Spa Beach
Take a guided tour to avoid the long taxi queues
Relax those aching muscles after any difficult hikes
Kos boasts some of the best beaches in Greece, so it's quite difficult to pick which one to visit. Well, first, anyway! However, Therma Beach has something that sets it apart from all the other beaches on the island. And you won't want to miss it!
Usually, if you spend a day at a spa, it'll be expensive. That's not the case here though! Therma Natural Spa Beach will allow you to soak those aching muscles. Perfect if you've hiked up Mount Dikaos or you've spent the previous day walking around a volcanic crater.
It can be tricky getting to the spas, especially if you don't speak Greek. Local taxis can be expensive so why not consider a guided tour instead?
Not finding the right hostel? Mykonos has a selection of party hostels too!
#5 – Asklepieion
Visit one of the best-preserved healing temples of Ancient Greece
Named after a doctor so skilled that he could raise people from the dead (allegedly)!
See where the Hippocratic Oath was written
One of the most popular attractions in Kos, Asklepieion is well worth making the journey. The temple is dedicated to the Ancient Greek god of medicine, Asclepius, the son of Apollo. According to legend, he was such a great healer that he could raise people from the dead!
It's only 4km from Kos Town, but there's enough here for a day out. The hike from town is rewarding but can be tricky in the summer when the temperatures are north of 30. So, make sure you bring water and sun protection!
The temple is beautifully preserved, and you'll be able to see patients' rooms, as it was used as a hospital too! You may be surprised to know that the medical Hippocratic Oath was written here at Asklepieion!
Staying Safe in Kos
The island of Kos is a very safe place to visit. It has a great infrastructure for tourism and if you're concerned about getting off the beaten track, there are plenty of tours which will keep you safe and sound. Scam and pickpocketing risks do exist, as it's such a popular tourist destination. So, use common sense and travel awareness to suss anything out. Luckily, most travellers who go to Kos find that the biggest danger is sunburn!

Best Romantic Day Trip from Kos for Couples
Have a romantic experience on the tiny and tranquil island of Pserimos
Swim and snorkel in the turquoise waters
Get to know one of the 80 locals who inhabit the island
If you often get seasick but want to visit a nearby island, then Pserimos is one of the closest in the Aegean Sea. It's a small and tranquil island away from the hordes of tourists, and a perfect romantic day trip from Kos for couples. So, if you're travelling with your other half, listen up!
Pserimos offers you a true Greek island experience, as you can swim in azure waters before heading for lunch at a traditional taverna. See the octopus drying on lines caught by one of only 80 inhabitants on the island.
Take a stroll through the main village of the island, Avlaki. Even though it's so close to Turkey, you'll see blue and white flags flying everywhere!
Editor's Note: Get to know the city from these great hostels near Athens Airport!
Discover a traditional Greek mountain village
Often combined with a day trip to Asklepieion
This picturesque village is the highest point on the island of Kos
Wondering about what the highest settlement on Kos looks like? You probably weren't but we bet we've got your attention now! This Greek mountain village is an ideal opportunity to sample what life is like away from the traditional tourist area.
Zia is hidden away in the lush green forests and running waters of Kos's highlands. It's a lovely place to stop for some food or to pick up souvenirs for friends and family back home.
The picturesque town is close to Mount Dikaos, so if you're planning on some holiday hiking it might even be worth spending a night staying up here. Even if you don't want to ascend the mountain, you'll certainly want to catch the sunset views from here. They truly are sublime!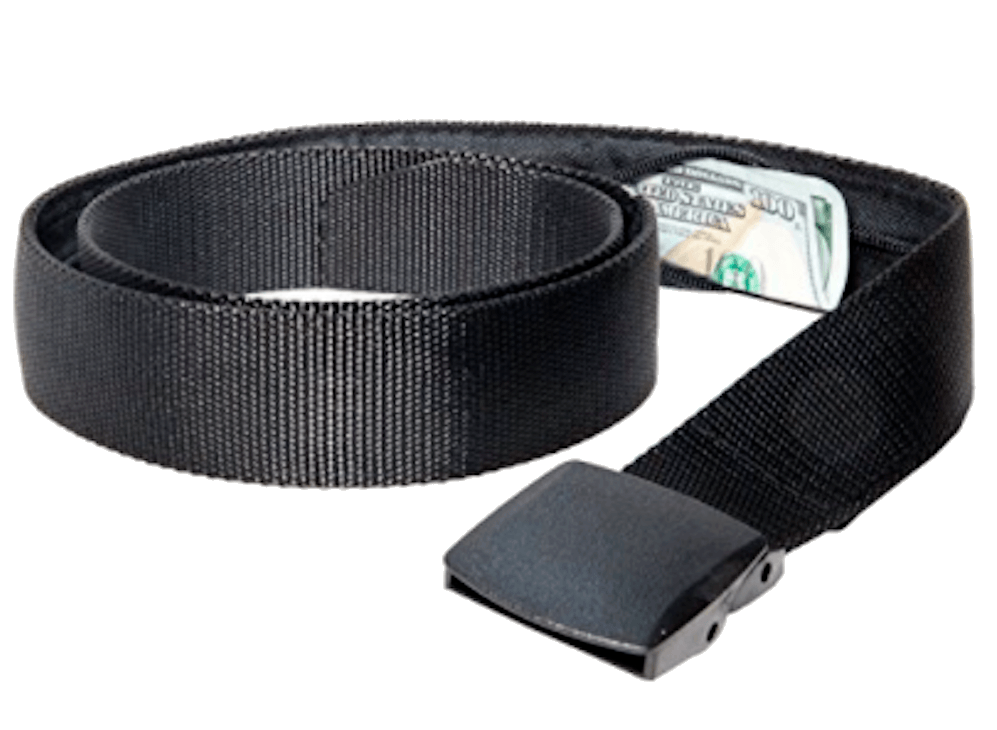 If you are traveling you should ALWAYS have emergency cash hidden on you! Security belts are great because they are affordable and can fit a ton of stuff in them (great for peace of mind!). Check out our favorite travel belt!
#8 – Paradise Beach
Best Day Trip from Kos with Kids
Enjoy one of the best days out without leaving the island itself
Quite possibly the most famous beach on Kos
Loads of cool water sports to get involved with
Probably the best-known beach on the whole of Kos, Paradise Beach is the best day trip from Kos with kids. It's as far from Kos Town as you can go, right in the southwest corner of the island and over 50km away. However, once you arrive at this stunning stretch of sand that journey will be worth every minute and bump in the road!
When seeing the white sands and turquoise waters, you could be forgiven for thinking you've arrived on a Caribbean island. There are several water sports on offer too, including banana boat riding and a host of other activities. Of course, if you want to just chill out, you're welcome to just find a spot to lay your towel, or rent a sunbed for €3!
Will you be in Athens a while? Here's your guide to the top day trips from Athens for exploring the area!
Best Cheap Day Trip from Kos
Sail through the natural fjord of Vathi
One of the best rock climbing destinations in Greece
Buy souvenirs from some of the best sponge divers in the world
Kalymnos is another of the Dodecanese Islands within a stone's throw from Kos. Because it's so easy to get to, this is your best bet if you're searching for a cheap day trip from Kos! It's got plenty of character and there's loads more to this one than just quaint tavernas and beaches. Although, what more could you want from a Greek holiday?!
Not only is Kalymnos a good place for a day trip, but it's also somewhere you could spend a few days. Especially if you're into rock climbing. This pretty island is one of the best rock climbing destinations in the Mediterranean. Every year, there's a festival dedicated to the sport!
If climbing is a little too strenuous, head to the island capital, Porthia. Here, you can check out the sponges on sale. Why sponges? Well, the island is only home to some of the best sponge divers in the world… Although it's not as popular an activity nowadays.
Need more specifics? Here are the best neighborhoods in Kos to stay!
#10 – Aquatica Water Park
Relax on the Lazy River
Enjoy water slides with excellent views of the ocean
A great place for a fun day out with the entire family
If you're looking for another of the best day trips from Kos with kids, check out Aquatica Water Park. Nothing puts a smile on the face of the kids quite like zooming down a near-vertical slide at high speed, right?!
And having a chance to lie back and float on the lazy river is an opportunity that mum and dad sure won't want to miss. If all that isn't enough, the water park has some sublime views of the Aegean Sea too!
Aquatica Water Park is a 30km drive from Kos Town, and it'll probably take you around 40 minutes to get there. If you don't rent a car, check with your hotel or in the local travel agents in town. They're sure to be able to get you on a tour or point you in the right direction at least!
Will you also visit Corfu? Check out where we like to stay in Corfu!
#11 – Roman Odeon and Ancient Agora of Kos
See two of the most important Roman sites on the island
Within easy reach of the harbour town of Kos
Get fabulous views across the island and the Aegean Sea
You've seen the Ancient Greek Temple, Asklepieion, now it's time to get acquainted with the Roman history of Kos. Yes, unbelievably, the Romans made it all the way here.
You've no excuse not to visit here either, it's one of the easiest day trips from Kos Town. In fact, the Roman ruins are just outside the city walls. The most impressive and best-preserved include the Odeon and Ancient Agora. An agora was an outdoor public space used for markets and conferences.
The Odeon is more of a theatre-style structure, and it's used nowadays for important concerts. The marble seats have been restored back to their 2nd century glory, and it's a fascinating place to take in a performance of any kind!
Bonus Trip! – Antimachia Castle
Venetian Castle dating back to the 14th century
Check out the Venetian Churches inside, from the 16th and 18th centuries respectively
Superb views over the village of Antimachia
You probably wouldn't associate castles so much with Greece, especially when you think of all the temples, agoras, and amphitheatres around. However, in Antimachia, a castle is exactly what you'll find.
The Venetian castle dates all the way back to the 14th century, and it's a perfectly preserved medieval structure. Inside you'll find the churches of Agios Nikolaos and Agia Paraskevi, definitely worth a little bit of your time.
The village of the same name is incredibly picturesque and it's famous for the music and traditional dances that come from here. This is a great day trip from Kos if you're interested in history and culture.
Editor's Recommendation! These are the staff pick for the top hostels in Athens (for all budgets!)
Conclusion to the Best Day Trips from Kos
So, that concludes our post on the best day trips in and around Kos. From paradise islands, volcanic craters, and idyllic swimming spots, you'll find the ideal place for you either on or in close proximity to this gorgeous island.
See ancient Greek and Roman buildings near Kos Town or at Asklepieion. Natural attractions more your thing? Then don't miss Nisyros or Mount Dikaos. If you fancy a day off from history and culture, head to the island's great water park – especially good if you're travelling to Kos with kids!
There's so much to do on the island that it's impossible to be bored. All that's left is for us to wish you can incredible trip to Greece.
If you think we've missed anything off, leave us a comment below!
***Disclaimer*** Some of the links in this post are affiliate links. This means that if you book your accommodation through the site, One Weird Globe will earn a small commission at no extra cost to you. Your support helps me keep the site going :)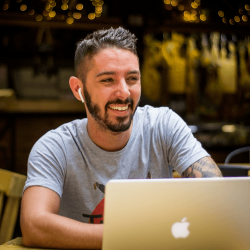 Latest posts by Aaron Radcliffe
(see all)