Corfu is the most populated of Greece's Ionian Islands to the west of the mainland. It has a lot to offer visitors – from mountainous scenery in the north, to calm beaches in the south. Having been controlled by many different countries in the past, it has a varied and rich culture that is waiting to be explored!
As there are so many towns in Corfu, it can be hard to figure out the right one to stay in. Each has something different to offer, and which one is best depends on what you want out of your time on the island.
That's why we've created this guide! We've picked the seven best areas in Corfu for visitors based on what kind of traveller you are.
So let's get started!
Quick Tips – Where to Stay in Corfu
Where to Stay in Corfu
Looking for a specific place to stay? These are our highest recommendations for places to stay in Corfu.
There aren't many houses with a view like this one. You'll be able to sip your morning coffee in the breakfast nook staring out of it too. Staying here will give your time in Benitses that extra wow factor!
Best Accommodation for Backpackers in Corfu
The Pink Palace is perhaps the best known hostel on the island and it is easy to see why! The 24 hour bar is perfect for meeting other guests, and they have excellent social activities throughout the year. They also provide free airport transfers for guests staying more than two days.
Best Budget Hotel in Corfu
Based in beautiful Benitses, Potamaki is an excellent budget option for your first visit to the island! Located right on the beach, it gives you great access to all of the facilities available in the town and even has a private fresh-water pool area for guests to use. They also provide an excellent breakfast.
Best Luxury Hotel in Corfu
This truly is the pinnacle of luxury in Corfu! As the highest rated five star hotel in Corfu Town, not only does it give you great access to the rest of the island – it also has fantastic views across Garitsa Bay. The outdoor pool, on-site restaurant and adjoining casino are all highly rated with previous guests.
Corfu 7 Best Neighborhoods to Stay in
Let's take a look, in more detail, at the five best neighbourhoods in Corfu. Each caters to different interests, so be sure to pick the neighbourhood that's right for you.
Neighborhood #1 – Benitses
Best neighbourhood in Corfu for your first time!
COOLEST thing to do in Benitses – take a day trip to the mainland with a cruise in a small boat from the harbour
BEST place to visit in Benitses – discover a huge collection of marine life exhibits at the Corfu Sea Museum
Once one of Corfu's biggest party destinations, Benitses has since transformed into a calm beach town that is perfect for soaking up the local culture! Still retaining the tourism infrastructure from its days as one of the island's biggest resorts, Benitses is a convenient location to base yourself on the island.
It is easily accessed from Corfu Town and has great connections around the island. By far the most popular attraction in Benitses is the vast beach with golden sands and incredible swimming areas. There are some historical attractions just outside the town, and the fishing village atmosphere makes it a more traditional experience!
More Awesome Things to do and see in Benitses
Check out the Achilleion Palace – built for an Austro-Hungarian Empress and featuring a wide variety of architectural styles

Explore the vast sandy beach in the town, or take a tour to some of the more secluded options along the West Coast of Corfu

Head to Laopetra, a small restaurant in the main street offering typical Corfiot cuisine such as sofritos and tsigareli

Take a trip south to Agios Ioannis Peristeron and try out some watersports at Aqua Funtastic

Hike around the neighbouring mountains – a popular trail leads from Benitses to Gastouri, an idyllic village to the north
Best VRBO in Benitses
There aren't many houses with a view like this one. You'll be able to sip your morning coffee in the breakfast nook staring out of it too. Staying here will give your time in Benitses that extra wow factor!
Best Hotel for Backpackers in Benitses
Faliraki Apartments are some of the best priced suites available on the island, offering you some privacy and your own kitchen! What makes it a great choice for backpackers is the private beach with a small bar, allowing you to mingle with other guests in the complex. Free parking is also available.
Check this out – These are the top villas in Kos!
Best Budget Hotel in Benitses
Located right on the beach, the Potamaki Beach Hotel is surrounded by natural beauty and is the perfect place to unwind whilst on Corfu! Most of the rooms are pretty basic, however, come with sea views and a complimentary breakfast every morning. There is a large pool and terrace for guests to enjoy.
Will you be in Kos a while? Here's your guide to the top day trips from Kos for exploring the area!
Best Luxury Hotel in Benitses
This gorgeous five star hotel boasts sweeping vistas across the Corfu coast and a large pool area with terrace! Guests also have their own private beach area away from the main tourist strip, giving you a more exclusive experience. A complimentary buffet breakfast is provided every morning.
Heading to Athens next? Check out the coolest hostels in Athens
Neighborhood #2 – Corfu Town
Where to stay in Corfu close to everything!
COOLEST thing to do in Corfu Town – take a Vespa tour through the winding streets with Corfu Vespa Tours & Rentals
BEST place to visit in Corfu Town – marvel at the beautiful architecture of the Old Town, known for its two castles
Corfu Town is home to the main port and airport on the island. This means it is well connected to most of the other resorts across Corfu, making it the perfect base if you want to explore more than one area. The town itself is colourful and vibrant, with plenty of excellent restaurants and cultural attractions!
The most popular part is definitely the Old Town! Known colloquially as Kastropolis (City of Castles), this area has some of the oldest architecture on the island. From the main square at Spianada to Liston Promenade, there are plenty of interesting historical sites telling the story of Corfu's turbulent past.
More Awesome Things to do and see in Corfu Town
Take a tour with Horse Riding Kourkoumeli for a unique vantage point across the city and its hills

Interested in surfing? The largest surf club is located in the north of Corfu Town and offers a variety of activities for all levels

Palaio Frourio was built during Venetian rule over Corfu and offers excellent views towards the Mediterranean Sea!

Pane & Souvlaki is an excellent budget dining option located in the main town square with traditional Greek food and quick service

If you want to sample some excellent beers, Firi Firi Beer House has a huge selection from across Greece and the rest of the world!
Best VRBO in Corfu Town
Although not quite in Corfu Town, but very close, you will find this cozy apartment with two verandas an absolute treat and cheap as chips! With an abundance of natural light, this flat will make you feel right at home while exploring all the sights of the old city!
Don't worry! We have more hostels in our article on the best party hostels in Greece!
Best Hotel for Backpackers in Corfu Town
This large accommodation offers a dorm room as well as private suites and apartments to suit all kinds of backpacker! High speed WiFi is available throughout LOC Hospitality Suites, making it a popular option for digital nomads visiting the island. All rooms are air conditioned and most suites come with kitchens.
Best Budget Hotel in Corfu Town
Located two minutes from the main square, this is one of the most central hotels within Corfu Town! The hotel boasts excellent views over the coast, as well as relaxing decor inside. There is free WiFi throughout the property, and a continental breakfast is provided every morning.
Best Luxury Hotel in Corfu Town
This luxurious hotel has mesmerising views over Garitsa Bay! Its secluded location provides a peaceful environment that is still well connected to Corfu Town. A spa centre and outdoor pool are on-site, as well as a fine dining restaurant and adjoining casino. Rooms are elegantly equipped with marble bathrooms.
The Best Travel Backpack EVER MADE!?!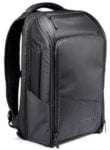 We are obsessed with backpacks – we've tried them all! And our favourite carry on backpack in the WORLD is the Nomatic Travel Backpack. This backpack has revolutionized the backpack industry and will change the way you travel forever :) Check it out here!
Neighborhood #3 – Kavos
Where to stay in Corfu for nightlife!
COOLEST thing to do in Kavos – enjoy cheap drinks, great music and a buzzing atmosphere at Atlantis – the highest rated nightclub in Kavos
BEST place to visit in Kavos – take a tour to Secret Beach for a break from the loud atmosphere of Kavos' main strip
Kavos is arguably the most infamous of Corfu's party towns – but if you're simply looking for a place to party whilst on the island then this is the place to be. Popular with 18-30 package vacationers from the UK and Germany, Kavos' main strip is packed with eclectic bars and clubs, as well as cheap restaurants!
The fun doesn't stop at sunrise, either! The main strip transforms into a bustling market during the day selling a variety of souvenirs and clothing. During the summer a wide range of boat and pool parties are hosted across the town. If you're looking to get away from the thrills of central Kavos, there are also some great secluded spots on the beaches surrounding the area.
More Awesome Things to do and see in Kavos
Cool off at the Ice Bar – a bit more relaxed than other nightlife venues in Kavos and great for your first stop on a night out

Enjoy the huge chain of inflatables and slides at Kavos Aqua Park – suitable for adults and kids, but mostly popular with the young adult crowd

Want to take in some Greek culture whilst in town? Head to Aristos Taverna to sample some excellent cuisine at great prices

Keep the party going during the day at a pool party in the town – the most popular are at the Island Beach Resort and are open to everyone

Try out scuba diving, snorkelling and stand-up paddleboarding with one of the water sports providers along the coast
Best VRBO in Kavos
With room for three travelers, this apartment is a little slice of paradise in serene surroundings decorated with emerald green tones. After a night on the town, it's a great place to relax and St. Peters beach is just 550 meters away!
Best Hotel for Backpackers in Kavos
These budget friendly studios are the perfect getaway for backpackers that want to be based near Kavos! Located right on the seafront, they come with excellent views of the surrounding scenery and the village below. There is a small communal garden and pool area, with a snack bar on-site.
No plans tonight? Check into one of Mykonos's party hostels for more than just a place to sleep!
Best Budget Hotel in Kavos
Located a two minute walk from Kavos Beach, Kavos Plaza is well located for experiencing the vibrant nightlife of the town! There is a pool on-site, as well as a garden area and bar. All rooms come with a pool view, and WiFi is available throughout the property. A buffet breakfast is provided every morning.
Best Luxury Hotel in Kavos
This luxurious accommodation is located a little bit out of Kavos, giving you peace and quiet away from the loud nightlife, whilst also still being easily accessible from the town! Each suite and villa comes with a kitchen and large bathroom. The communal areas include a swimming pool, jacuzzi and bar.
Do you love hostels? These are the most amazing hostels in Mykonos
Neighborhood #4 – Dassia
Best neighbourhood in Corfu for families!
COOLEST thing to do in Dassia – enjoy some of the watersports on offer – the Banana Boat is particularly popular with families
BEST place to visit in Dassia – take in Greek culture at Eric's Place, where you can also try out some Greek dancing!
Dassia is a popular resort in the north of Corfu with a family friendly vibe and excellent tourism facilities! The beach is the major highlight of the town, with child friendly sections proving popular with families. There are also plenty of watersports activities – from banana boats and stand-up paddleboards to jet skis and scuba diving. This is ideal for an active holiday.
The main strip along the coast is also home to a wide variety of boutique stores, authentic restaurants and lively bars. There are some more general tourist shops as well if you are simply looking for a budget-friendly souvenir!
More Awesome Things to do and see in Dassia
Hire a boat to explore the coastline, or enjoy some jet skiing, with Corfu Boat Hire on the south of the beach

Walk along the coastal road to pick up some local crafts including pottery, clothing and olive wood souvenirs

Learn how to paint ceramics and take a unique souvenir home with you at Earth Ceramic Arts

Enjoy a horse trek through the Corfu countryside with Trailriders, located just 10 minutes West of Dassia and ideal for families

Head north to the neighbouring town of Ipsos if you are looking for lively, yet still family friendly, nightlife
Best VRBO in Dassia
Rentals in the area can be expensive, but this one is affordable and spacious! You'll enjoy the spacious terrace and the bright and airy atmosphere. Upon request, can ask the property own to join two rentals at a time, to turn them into an apartment for a larger family!
Best Hostel Dassia
This hostel has a very artsy atmosphere and is the perfect choice for creatives looking for somewhere quirky to stay on the island! Located five minutes north of Dassia, it is a little secluded but has a friendly atmosphere – ideal for mingling with other guests. They also accept families.
Best Budget Hotel in Dassia
This beautiful hotel, set within an olive garden, takes inspiration from nature to create a calm environment! All of the rooms are brightly decorated and come with air conditioning. There is a small pool with terrace, and a 5-a-side football court on-site. A complimentary continental breakfast is provided every morning.
Best Luxury Hotel in Dassia
This magnificent resort is located right in the heart of Dassia and has 450 metres of private beach. Rooms are beautifully designed and all come with a balcony providing views of the surrounding nature and seaside. There are tennis courts, a fitness centre and a large pool on-site, as well as seven restaurants!
Like Hostels? Have a look at the coolest hostels in Santorini
Neighborhood #5 – Messonghi
Where to stay in Corfu on a budget!
COOLEST thing to do in Messonghi – rent a boat and enjoy the coastline from Stefanos Rent-a-Boat
BEST place to visit in Messonghi – check out the small beach that comes with shallow bathing areas, sunbeds and parasols
A great way to lower the cost of traveling to Greece is by staying in a budget neighborhood like Messonghi! Messonghi is somewhat a hidden gem in Corfu offering a great budget-friendly experience. The small beach is not as famous as the others on the island, but has a very secluded atmosphere and some great, well-priced tavernas along the coast!
The town is also well connected to other areas by transport and is a particularly great area for those looking to explore the southern half of the island! Neighbouring Moraitika also has some excellent nightlife options that come in considerably cheaper than bars and clubs in the larger resort areas.
More Awesome Things to do and see in Messonghi
Hire a bike from Corfu Bicycles and enjoy a relaxing ride around the coastline and further into the countryside

Take a tour of the Messonghi River and discover some off-the-beaten-path scenic areas with Dimitra J Tours

Sit back and relax with a cocktail on the waterfront at Barocca Beach Bar offering great drinks and light bites at low prices

Enjoy a traditional Greek meal, and listen to live music in the evenings, at the Olive Grove, set amongst native olive trees

For a relaxed nightlife experience, head to neighbouring Moraitika – Planet Bar is great for calmer nightlife, and Time Out Shisha Bar has a more vibrant music selection
Best VRBO in Messonghi
This self catered apartment is located just minutes from the beach, bars and restaurants. Whats even better is the balcony and the shared swimming pool waiting for you below! Its also well connected via public transport to make exploring very accessible.
Best Hotel for Backpackers in Messonghi
This is another great collection of studios and apartments for backpackers! The budget friendly accommodation is split between Messonghi and Moraitika, giving you great access to both towns. All rooms come with a balcony, and there is a large pool where you can mingle with other guests.
Best Budget Hotel in Messonghi
Located in Moraitika, just across the river from Messonghi, this hotel is a little bit closer to the nightlife attractions in the area! There is an outdoor swimming pool available for guests visiting in the summer, and a large garden area with a bar. A hot tub and entertainment lounge are available year round, and a complimentary breakfast is included.
Best Luxury Hotel in Messonghi
This hotel is the pinnacle of luxury in Southern Corfu, and despite being a splurge option is still relatively well priced! There is a huge pool with sun deck available, as well as a shared lounge area with entertainment in the evenings. The on-site restaurant serves Greek and international cuisine and offers a buffet breakfast every morning.
PS – have a look at our guide to the top hostels near Athens Airport, Greece – for all budgets!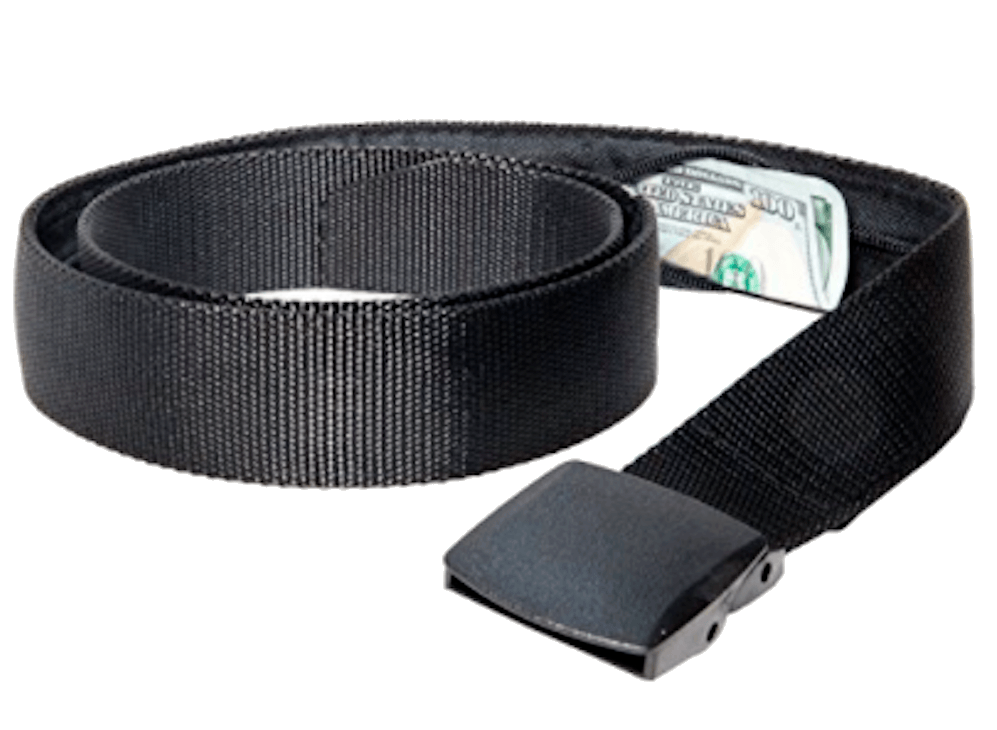 If you are traveling you should ALWAYS have emergency cash hidden on you! Security belts are great because they are affordable and can fit a ton of stuff in them (great for peace of mind!). Check out our favorite travel belt!
Neighborhood #6 – Kassiopi
Best neighbourhood in Corfu for couples!
COOLEST thing to do in Kassiopi – relax on one of the four beaches available in the town – Kanoni, Bataria, Avlaki and Kalamionas
BEST place to visit in Kassiopi – discover some of the island's ancient history and get great views of the town from Kassiopi Castle
During the day, Kassiopi has an easy-going fishing town atmosphere that makes it a popular choice for young couples looking for a relaxing getaway. There are four magnificent beaches surrounding the town, meaning you will be spoiled for choice for places to relax and admire the scenery!
At night the town comes alive with bustling restaurants and excellent bars, and the nightlife has a good mix between reserved options and more typical nightclubs with live DJs! Nevertheless, Kassiopi draws a different crowd than the more notorious Kavos and is perfect if you are looking for a more grown-up vacation.
More Awesome Things to do and see in Kassiopi
Head to Agathi's Lace Shop – the family run store showcases handmade lace products that make beautiful souvenirs

Discover Greek Orthodox Christianity and learn about the religious history of Corfu at Church of the Panayia Kassoptira

Want to hire a boat? The best options are at Kanoni Beach, and there are also some great watersports activities in the area

Take a bus tour to Old Perithia – an abandoned village that serves as a time capsule back to Venetian rule over the island

Harbour Bar is one of the most popular institutions in the town – they operate as a regular cafe during the day, but completely transform into a bustling nightclub by night
Best VRBO in Kassiopi
Not only with this flat have you staying in the center of one of the villages on the Greek coast, but will make you feel right at home with its warm and cozy rooms and wooden beamed ceilings. With all the best bars and restaurants nearby, there is no better place to base yourself out of!
Best Hostel Kassiopi
On an island that's pretty sparse when it comes to hotels, the Pink Palace shines as one of the most popular backpacker accommodations in Corfu! They offer free transfers for guests staying longer than two nights, as well as a 24-hour bar – perfect if you want to socialise with other guests. They also provide VIP access to nearby clubs.
Best Budget Hotel in Kassiopi
Located just south of Kassiopi Village, Saint Spiridon is a great budget option with some excellent facilities. There is a small outdoor swimming pool with a great terrace overlooking the beautiful countryside! Free high speed WiFi is available throughout the property, making it popular with travellers that need to stay connected.
Best Luxury Hotel in Kassiopi
This high-end hotel boasts four outdoor swimming pools, with a separate one for kids allowing the adults to relax in peace! There is a tennis court, a games room and a small fitness suite on-site, and high speed WiFi available throughout the property. An American style buffet breakfast is available from the on-site restaurant.
Heading to Athens? These are some of the best day trips from Athens!
Neighborhood #7 – Paleokastritsa
Best neighbourhood in Corfu for iconic scenery!
COOLEST thing to do in Paleokastritsa – marvel at the gorgeous views of cliffs and turquoise water at Paleokastritsa Beach
BEST place to visit in Paleokastritsa – head to the Corfu Aquarium to discover interesting marine life from around the island
Paleokastritsa is becoming an increasingly popular destination in the north-west of the island, and we suggest you visit before it becomes even more mainstream! Have you spotted some pictures on Instagram of crystal clear beaches and dramatic cliffsides? Chances are it was Paleokastritsa. This is one of the most beautiful parts of the island.
The idyllic village has a much more local vibe than the larger resorts on the east coast, with quaint tavernas and cosy bars lining the streets. There are also some excellent hiking trails surrounding the town, allowing you to take in the mountainous north of Corfu and views across all six bays!
More Awesome Things to do and see in Paleokastritsa
Walk up to Angelokastro – a Byzantine monument that provides views across all six bays and the forested mountains

Head to Tango Bar and Restaurant – located right on the cliffside, you will be rewarded with spectacular views to accompany the traditional Greek cuisine

Live the high life by hiring a private speedboat tour of the surrounding bays and islands – Paradise Beach is one of the most popular options

Try out scuba diving and snorkelling with Achilleon Diving Centre, located on the main harbour in the village

Sample Greek wine, olive oil and snack items at George's Cellar – a family owned food store
Best VRBO in Paleokastritsa
This quaint studio has one of the best views we've seen in Corfu! With its homey atmosphere and thoughtful touches, this is the perfect place to start your vacation. You may never want to leave!
Best Hotel for Backpackers in Paleokastritsa
Paleokastritsa is quite an expensive resort town, so if you are on a budget we suggest Villa Spiros as one of the best options. It is only one minute away from the village, and offers excellent communal facilities including a barbecue area and a small terrace overlooking the village below!
Best Budget Hotel in Paleokastritsa
If you're keeping to a budget but want a little bit of an upgrade, Zefiros is also an excellent option. The family-run hotel has a very welcoming atmosphere and is sure to be a highlight of your time in the area! All of the rooms have sea views and are fully air conditioned.
Best Luxury Hotel in Paleokastritsa
This breathtaking hotel is built right on top of a cliffside, giving you unbeatable views of the Paleokastritsa area! There are two pools to choose from on-site and free WiFi is available in all of the communal areas. Rooms have balconies that provide spectacular views across the Mediterranean sea.
Final Thoughts on Where to Stay in Corfu?
Corfu is an excellent destination to the west of Greece offering a wide variety of sights and activities! Whether you are looking for eclectic nightlife, intriguing historical attractions or great local food, there is something for you in Corfu.
Picking the best area is difficult, so for Corfu we have two top picks! If you are looking for culture and food, we strongly suggest heading to Corfu Town as it is a great base to explore elsewhere. If you're looking for a more relaxed trip it has to be Paleokastritsa, with its breathtaking views and secluded beaches.
We hope this guide has helped you decide where to stay on your trip to Corfu!
Have we missed anything? Let us know in the comments.
Editor's Note – No matter where you are traveling, you NEED to have great travel insurance. We have personally tested TONS of travel insurance companies, and can say without a doubt that World Nomads is the absolute best (and most affordable!). Fill out this form to get a quote for your trip to Corfu!
***Disclaimer*** Some of the links in this post are affiliate links. This means that if you book your accommodation through the site, One Weird Globe will earn a small commission at no extra cost to you. Your support helps me keep the site going :)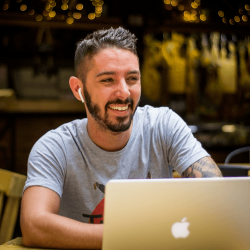 Latest posts by Aaron Radcliffe
(see all)