Bangkok is the big, bustling, brash and beautiful capital city of Thailand. It's famous for its incredible Buddhist temples, stunning old architecture, vibrant nightlife, and amazingly delicious street food.
But with so much to see in easy reach of the city itself, why not make the most of your time in Thailand and see more of what the country has to offer? You'll also get to escape the sweaty city streets too, and get to take a breath of fresh air in the wilds of nature.
So we've rounded up the best day trips from Bangkok, to help you get out of the city and into exploring the wilder – and more traditional side – of Thailand.
Not only that, but we've also mixed in a few entertaining options to keep kids happy, some day trips from Bangkok perfect for couples – and some of the best train rides you can find in Thailand.
It's time for your Thai adventures…
Editor's note – Looking for a place to crash in Bangkok? Check out our best hostels in Bangkok!
Quick Answer: Best Day Trips from Bangkok
Best Places to stay in Bangkok
Bangkok has so much going for it that it's no surprise that it's a top destination for travellers from all over the world. Partying, culture, and food galore makes it an exciting city to explore. The city is an ideal base for explore the surrounding Thai countryside, but it's important to book accomodation that makes it easy to get out of the city.
•
Best Hostel in Bangkok
•
Right in the middle of the MBK shopping mall, with a ton of different street food stalls around the area, you can get lost in two of Bangkok's biggest past-times: shopping and eating. The hostel itself features modern dorms with a lot of privacy and minimalist, industrial chic aesthetic and laid-back lounges to hang out in.
•
Best Budget Hotel in Bangkok
•
This budget hotel in Bangkok is not only super stylish, but it's got a great location too. From here it's just two miles to the fun of Arab Street plus there are a ton of shopping malls nearby (good to escape from the heat if you don't like shopping). There's a choice of rooms to suit your budget, too.
Solo Travelers will love these hostels in Bangkok.
•
Best Luxury Hotel in Bangkok
•
Amazing waterfront location
Honestly there's not much more you could want from a hotel in Bangkok. This is all about everything upscale and chic – with all the trimmings. Bathe with views of the river, relax in a jacuzzi surrounded by tropical trees, and dine on delicious delicacies in one of its restaurants. Life is good at this luxury hotel in Bangkok.
#1 Best Day Trip from Bangkok – Damnoen Saduak
Day Trips from Bangkok by Train
Incredible market
Fun adventure
Local life
Starting at Ban Na Kwang train station, getting a slice of the traditional market action is an easy day trip from Bangkok by train. Not only can visit the floating market at Damnoen Saduak, but also visit the unique Mae Klong railway market, too.
The railway market itself has been nicknamed Talat Rom Hup, which literally translates as 'umbrella pulldown market'. As the train moves through, the market disassembles itself and moves away from the rails, then springs back onto the tracks once the train has passed as though nothing has happened.
You can hop off the train here and take a stroll around the market yourself, tasting local food and getting lost in a weird and wonderful array of aromas.
Heading to Damnoen Saduak, this famous floating market (featured in Man With a Golden Gun, amongst other films) is a colourful spectrum of traditional street food, fresh fish, and even flowers. Chat to the friendly vendors and dig into to some delicious Thai dishes for yourself.
You'll want to bring your camera along on this amazing day trip from Bangkok, that's for sure.
The Best Travel Backpack EVER MADE!?!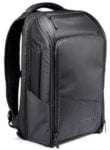 We are obsessed with backpacks – we've tried them all! And our favourite carry on backpack in the WORLD is the Nomatic Travel Backpack. This backpack has revolutionized the backpack industry and will change the way you travel forever :) Check it out here!
Great for history lovers
Scenic train ride
Important message
The train ride from Bangkok to Kanchanaburi is a must if you're interested in world history. And even if not, this day trip from Bangkok by train is a fantastic way to soak up the charming Thai countryside as it rushes past your window.
Kanchanaburi itself is a welcoming town, but with a dark past. In 1943, at the height of the Pacific War, the Japanese army used Allied prisoners of war as well as Southeast Asian labourers to build a railway – dubbed the Death Railway – from Thailand to support its military campaign in Burma. Tens of thousands lost their lives.
Nowadays the railway stands as a reminder to those who died.
Here you can actually get a train that goes over the bridge made famous by the war film, Bridge Over The River Kwai, and go to pay your respects at Hellfire Pass. Along the way you can see Japanese steam locomotives left like monuments.
Museums in the area, including the JEATH Museum, contain a wealth of information, stories and artefacts left over from this harrowing period of history.
Villa's in Koh Phi Phi are next level… Check out our insider guide to the 11 best villas in Koh Phi Phi!
#3 – Ayutthaya
Ancient history
Amazing temples
Island adventure
Packed full with centuries-old ruins and mystic temples, Ayutthaya was the ancient capital of Siam (an old kingdom of Thailand) – from the 14th century to 1767 when Burmese invaders burnt it to the ground.
This fascinating archaeological site is a warren of Buddhist temples, monasteries and statues, all situated on an island encompassed by three rivers. Since it was a place for foreign traders, from Burmese to Japanese, the once thriving capital city is full of different outside influences in its architecture.
One of the most iconic things to see here is the Buddha head that has been slowly overtaken by the gigantic roots of a fig tree. You can also visit Wat Yai Chai Mong Khon with its huge stupa and myriad rows of seated Buddha images.
The proximity of Ayutthaya to Bangkok means it is one of the easiest day trips from Bangkok by train you could ever go on. Hop on the train from Thailand's modern capital in the morning, and you'll soon be in amongst the ruins of Ayutthaya, snapping pics and marvelling at the sights.
Bangkok has some INCREDIBLE sights! Take one of the top tours in Bangkok to really discover this city!
#4 – Mahachai
Incredible market
Chances to see local life
Delicious seafood
Another of Thailand's famous markets can be seen at Mahachai. This is actually one of the largest fishing areas in the whole country – and this is definitely reflected in Mahachai's fish market.
Take a train ride from Bangkok through lush countryside, past colourful, traditional wooden homes, chugging through small, quaint train stations, before the train arrives at Mahachai.
The fish market itself is easily accessible from the station; in fact, it would be hard to miss it because the station is in the middle of it all. The fish and seafood on sale here have brought up the river from the sea, caught fresh that morning.
After an hour (or two) of observing the local energy and smelling the scent, you'd expect at a fish market, make sure you taste some of that food yourself from one of many local seafood restaurants at lunch. The freshness and quality are top notch.
Arriving early can make for an even more interesting day trip from Bangkok by train, as the many porters unload the catch and stall start setting up for a busy day of selling fish.
Editor's recommendation – 17 awesome hostels in Pai, Thailand
#5 – Hua Hin
Great for beach lovers
Kitesurfing fun
Interesting architecture
Though the train ride from Bangkok to Hua Hin may not be lightning fast, once you arrive in this popular seaside destination you'll forget all about any travel woes you might be having.
At Hua Hin – a favourite of Bangkok residents looking to unwind and have fun at this coastal town – you can simply soak up the sun on the sand.
Of course, there's more to Hua Hin than just lazing around, right? This is one of the best places for kitesurfing in Asia. It's also a popular spot for golfers and, if you're a fan of seafood, this is a great place to chow down on some amazing marine cuisine.
On this sunny day trip from Bangkok by train, you might want to pack in as much as possible. And if you do, there are also a smattering of historical sights you can visit at Hua Hin, including the railway station itself – built in 1968, it's a charming wooden building that was once a royal pavilion for Thai King himself.
There's also the amazing Spanish style Klay Kangwon Palace, dating back to 1929, where the Thai Royal Family still spend the hot summer months.
Staying Safe in Bangkok
While Bangkok is super safe, no matter where you are traveling, you NEED to have great travel insurance. We have personally tested TONS of travel insurance companies, and World Nomads is our favorite (and most affordable!).
Fill out the form below to get a quote so you can have a stress-free time traveling around Thailand!
Romantic Day Trips from Bangkok for Couples
Relaxing bicycle ride
Jungle adventure
Ancient temple
For a great day trip for couples from Bangkok, a visit to the nearby jungle oasis of Bang Krachao would suit those looking to escape the city madness for a while and surround themselves in greenery and wildlife.
It's an easy journey to get there out of the city, lying just a few miles south of the capital by ferry. It's a perfect way to explore another side of Thai life.
This jungle experience is a perfectly romantic day trip from Bangkok for couples: you can spend the afternoon pedalling along meandering pathways that criss-cross through the jungle, stumbling across local communities. Here you can really enjoy a slower, more tranquil pace of life.
There's canals, small villages and even a small, ancient temple to explore at Bang Krachao. Cycle through the temple gardens, with the city skyline rising as a backdrop, and you'll be surprised that you can be immersed in somewhere this peaceful so close to Bangkok.
It's a wonderful way to experience what life in the city would have been like hundreds of years before the skyscrapers and flyovers.
Looking for the Party? We've got you covered with our guide to the best party hostels in Thailand!
#7 – Rose Garden Thai Village
Local arts & crafts
Romantic walks
Cooking classes
Just 50 kilometres west of the capital in Nakhon Pathom Province – an hour and a half drive out of the city itself – is the cultural park of Samphran Riverside (also known as Rose Garden). It's a place to learn more about various aspects of Thai life and culture and makes for an interesting day trip for couples from Bangkok.
You and your partner can stroll around the simple and elegant traditional wooden houses of the park and take part in arts and crafts workshops, from umbrella painting and silk weaving to creating and decorating traditional pottery.
There's also the chance to sample some fantastic Thai food, or even turn your hand to being a chef yourself at one of the cooking classes on offer.
The outdoor food court here is a great opportunity to fill up for lunch, plus there's even a mini floating market under the shade of a beautiful banyan tree, which is handy if you don't have time to make it to Damnoen Saduak.
If you're lucky you might even catch a Thai wedding taking place around the lake.
Great hiking
Amazing nature
Famous waterfall
The UNESCO World Heritage Site of Khao Yai National Park offers up opportunities to trek in the jungle all day surrounded by stunning scenery. One of the best day trips from Bangkok for couples, starting early means you get the best chance for incredible views.
Hike through the park and you'll come across observation towers where you can soak up breathtaking vistas and even spot some of the wildlife that lives around the lakes and open grasslands here.
You can enjoy a traditional lunch at one of the locally owned restaurants at Khao Yai. And once you're full of tasty Thai food, make sure you visit the park headquarters to learn more about the ecology of the natural environment.
If you and your partner are adventurous, you'll love this place. There's even the Haew Suwat Waterfall, which is not only a pleasant place to take a hard-earned break after all that hiking, but it's also the same waterfall featured in the iconic film The Beach. (No jumping in like Leo, though – swimming is off limits).
#9 – Koh Kret
Indigenous culture
Traditional crafts
Rural setting
For the chance to visit a small island with a slow pace of traditional life, Koh Kret is a great option for a romantic day trip from Bangkok for couples.
An artificial island, this place is actually a Mon settlement – the Mon tribes being one of the many ethnic groups that make up Thailand. In fact, the Mon tribes once dominated this area the country between the 6th and 10th centuries.
Their lifestyle and traditions have been preserved at Koh Kret, one of the oldest settlements of Mon people. Because of this, you'll be able to get a glimpse into Mon culture, including simply decorated earthenware pottery and rural ways of life.
Explore the small hamlets and stop off for a drink to take a break from the heat of the day. And make sure you check out the Wat Poramai Yikawat, a Buddhist temple with Mon characteristics – namely the marble exteriors. Its leaning stupa is over 200 years old.
From central Bangkok, it's an affordable 100 Baht longtail boat and 2 Baht ferry to Koh Kret. It's best to go on a weekday, as it gets very busy on the weekend.
P.S. – Save a bit of cash in Thailand with our EPIC guide to the best hostels in Ko Phi Phi!
Beautiful scenery
Relaxing boat trip
Delicious food
Experience the agricultural heart of Thailand with this canal trip. You can easily pack a full day of excursions as you cruise along the canal in the sunshine, making for a picturesque day trip for couples from Bangkok.
Stop off at an orchid farm and be quite literally surrounded by thousands of orchids. Here you can learn about farm life in Thailand, which still remains daily life for the bulk of the country's population. You can even buy an orchid or two – for a snip of city prices.
As you travel down the Mahasawat Canal you'll gradually come across fruit orchards and rice paddies, and see Thai farmers working the land. You'll spot enormous fishing nets poised above the water, too.
Take a ride on a tractor – for the full farm experience, of course – and try a bit of the sweet produce for yourself, before stopping for lunch alongside the canal and trying out a whole lot of the unique delicacies on offer.
This is certainly a slow (and delicious) romantic day trip from Bangkok for couples.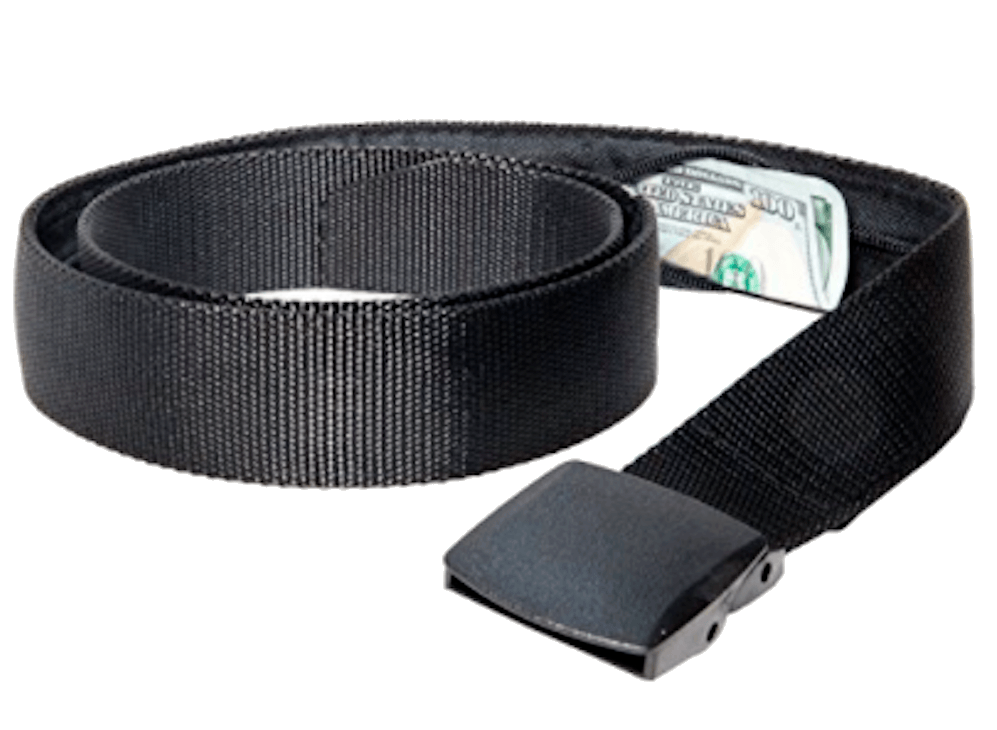 If you are traveling you should ALWAYS have emergency cash hidden on you! Security belts are great because they are affordable and can fit a ton of stuff in them (great for peace of mind!). Check out our favorite travel belt!
#11 –Lopburi
Best Day Trips from Bangkok with Kids
Loads of monkeys
Old town
Explore temples
One of Thailand's oldest cities, Lopburi is also known as 'Monkey City' and is a fun day trip from Bangkok with kids – and that's not just because of the monkeys.
Walking around the old town of Lopburi means you and your children get to discover the many temples and palaces that date back to the Khmer and Ayutthaya empires – many foreign dignitaries were entertained here centuries ago.
Curious and crumbling, you'll feel like you're walking into a time machine.
But the town seems to have been taken over by an army of macaques. You'll see them hanging from telephone wires, lounging on rooftops and scrabbling around for food from passers-by (one of their favourite pursuits).
There's even a 'Monkey Temple', where you can buy some treats to feed the cheeky and ever hungry macaques prowling around. And this always means some great photo opportunities to be had.
Children will love this unique day trip from Bangkok. It's fun seeing otherworldly temples, but it's also funny to see monkeys running around!
Phuket has some INCREDIBLE sights! Take one of the top tours in Phuket to really discover this city!
Meet friendly elephants
Learn about animal welfare
Have a bath!
Pattaya is often known as a raucous resort town, almost like a 'Sin City', but near to this thriving coastal town is the Elephant Jungle Sanctuary.
In a country where elephants have been integral to iconography and even history, here you can spend some time learning about the welfare of these gentle giants.
As more and more travellers learn that elephant rides aren't as cool as they once seemed – especially for the elephants themselves – this day trip from Bangkok with kids is the perfect way to teach little ones all about elephants and how these animals can enjoy a fulfilling life in the modern world.
Spend your day alongside the elephants themselves and learn about what elephants like to eat (you can even help make their meals), enjoy a mud spa with the elephants themselves, and then wash off as you take a dip in the water – together.
A fun and memorable day for everybody.
Ride rollercoasters
Magical fairytales
Great facilities
For a spot of excitement and fun, not much can beat this easy day trip from Bangkok for kids. That's right: Dream World is just an hour's drive north of the capital, in the neighbouring province of Pathum Thani.
This amusement park offers up all the action-packed adrenaline rushes that you'd expect (including three rollercoasters) – plus the gentler rides for smaller children, so nobody's left out.
There are different theme worlds here, from Fantasy Land where fairytales from all over the world come together in different rides and attractions, to Adventure Land where you'll find most of the park's thrill rides.
Filled with everything you'll need on a day trip from Bangkok with kids in tow, like places to eat and good facilities, it's a way to escape to a fantasy world from a day before returning to the busy city life of the Thai capital.
We're sure even adults will like this place!
Have fun in the splash park
Slide down fun waterslides
Fun rides
If you're feeling hot and sticky in the sweltering city and you need to cool off, here's a great way to do so – and with your children, too!
Whereas Dream World is all about land-based fun, Siam Park City is Thailand's largest water park, meaning you'll definitely get wet here and you'll have a good time doing so, too.
Not full of big roller coasters and scary drop towers, this is a perfect place to come with children big or small, with some fantastic rides on offer. There are splash pools, water slides of all different heights, and an artificial beach – you can even ride a log flume out of the mouth of a lion! What more could you want for a day full of family fun?
Located just east of the Thai capital, this really could be one of the easiest (and most fun) day trips from Bangkok for kids.
#15 – Koh Samet
Relaxing beach
Great food
Play in the sand
A tropical island located near to Bangkok, this island is a popular beach getaway for Thai families. Just a two and a half hour drive from the hustle and bustle of the city, then a zippy boat ride across to the island itself, it's easy to see why Koh Samet is a fun day trip from Bangkok with kids.
A day here consists of enjoying the quiet white sand beaches while your children splash around in the clear, shallow waters of the warm sea – all surrounded by beautiful natural scenery.
If you've only come to Thailand to stay in Bangkok and the surrounding area, and don't have time to travel to the famous Thai islands much further south, then Koh Samet is a great way to experience a glimmer of those gorgeous destinations.
Lunch – or snacks – is never too far away, thanks to a number of restaurants and beachside vendors that serve up cheap (and tasty) local restaurants. So after you're full, all you need to do is relax on a lounger and watch your kids play in paradise. Check out Guest House Koh Samet to book accommodation.
Conclusion to the Best Day Trips from Bangkok
The lush jungles and the paradise beaches, the ancient temples and picturesque villages, the storied waterways and traditional food… There's simply too much to see around Bangkok to spend all of your time in the city.
Need to stay near Khao San Road? Our list of the 13 best hostels near Khao San Road is designed to help you find a great hostel – no matter your budget! Need to stay near Phuket Airport? Check out our guide to the 11 best hostels near Phuket Airport.
Usually seen as backpacking destination, Thailand is actually a great place to travel with your partner or even with children. There's plenty to do to keep everybody entertained – and that's just in the Bangkok area. But if you are indeed looking to party, check out our 11coolest Party Hostels in Bangkok.
So, whether you want a theme park, a unique market, a paradise island, world history, amazing train rides, luscious countryside, adventurous trekking, there is quite literally all this and more to do on a simple day trip from Bangkok.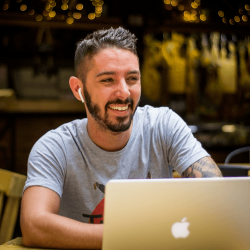 Latest posts by Aaron Radcliffe
(see all)