Brisbane is the largest city in Australia by area. The capital of Queensland should be high on the list of art lovers on a trip to Australia. The South Bank Cultural Institution boasts the Queensland Gallery of Modern Art, one of the most respected contemporary art museums in the entire country.
You'll also find cool museums dedicated to history and science in this part of the city. Further afield, you'll also find the Suncorp and Gabba stadiums – the perfect environment to take in some cricket or soccer during your stay.
Although there's plenty to enjoy within the city limits, you won't want to miss out on the plethora of things to once you get away from the hustle and bustle of the city. National parks aplenty, wide open and dazzling bays, and a number of animal sanctuaries waiting to be discovered. I'm here to guide you through the best day trips in Brisbane, so you'll have no trouble finding the perfect day out when you fancy a change of scenery!
Quick Answer: Best Day Trips from Brisbane
Best Places to Stay in Brisbane
In a big city like Brisbane, it can be tricky when it comes to making a decision on where to stay because there's so much choice! Below, I've selected three of the best accommodation in Brisbane to help you out a little – hopefully one of them will suit your budget and travel style!
• Best Hostel in Brisbane •
Rooftop terrace with lounge chairs and a great city view!
Hostels may be the best option when it comes to budget travelling, but this place packs an awful lot in for your money. As well as the rooftop terrace, making use of the free breakfast and the two lounge areas which come with Netflix!
Don't stop the party! Read up on Australia's best party hostels too!
• Best Budget Hotel in Brisbane •
Convenient five-minute walk from Melbourne Central Train Station
If you're planning day trips under your own steam, you couldn't be any better located than this excellent little hotel. There are a lot of facilities that'll make your stay comfy, including tea and coffee making facilities, a private bathroom, and some rooms even have balconies!
Have an early flight? Book a hostel near Brisbane AIRPORT to have a stress-free morning!
• Best Luxury Hotel in Brisbane •
Five-star hotel with spectacular views of the Brisbane River
The world-class service available at Emporium Hotel South Bank will make your stay truly memorable and special! There's a spa centre for you to use at your leisure too. If you don't get a chance to use the spa, you can at least pamper yourself with the complimentary toiletries in your own private bathroom!
#1 – Glasshouse Mountains
Best Day Trip from Brisbane by Train
Walk up Wild Horse Mountain and enjoy the views of the Sunshine Coast and the rest of the National Park
Scramble up to the summit of Mount Tibrogargan
Stop for a coffee with a view at one of the many cafes
The Glasshouse Mountains are the remnants of 11 volcanic peaks that sit just an hour away from Brisbane by train at the Southern End of the Sunshine Coast. It's not just a great tourism destination, but also an important area to the Gubbi Gubbi people, who are the traditional Aboriginal owners of the area. In fact, the mountains are registered as a landscape of national importance.
When visiting the mountains, you have lots of choices on how to spend your day. More relaxed tourists can amble along the walking trails, stopping for a picnic or at one of the many cafes in the area for a bite to eat. If you're looking for something more adrenaline fuelled, Mount Tibrogargan requires scrambling skills to reach the top, or Mount Beerwah is a challenging but enjoyable climb!
Heading to Sydney? Save some money with our guide to the coolest hostels in Sydney!
#2 – Girraween National Park and the Granite Belt
Best Day Trip from Brisbane by Car
Sample fresh produce and some of Australia's finest wines
Clamber over the huge granite boulders which make up the landscape of Girraween National Park
Go on a bushwalk to discover the area's unique flora and fauna
It'll take you a few hours to get to Girraween National Park from Brisbane, but the journey will be worth it and if you've got something with a big boot, you can bring back plenty of wine, fresh cheeses, and local produce to satisfy any food cravings you might get on the journey back!
Of course, Girraween isn't the only place in Australia that you can enjoy local wines. It is the only place that you'll find such mesmerising granite formations though – the boulders really don't look like they should be able to balance at such precipitous angles, but they manage it somehow! It's a really fun experience to clamber on the boulders and you'll get some really impressive photos!
The Best Travel Backpack EVER MADE!?!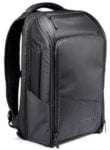 We are obsessed with backpacks – we've tried them all! And our favourite carry on backpack in the WORLD is the Nomatic Travel Backpack. This backpack has revolutionized the backpack industry and will change the way you travel forever :) Check it out here!
#3 – Byron Bay
Best Romantic Day Trip from Brisbane for Couples
Take a romantic stroll to the most easterly point of the Australian mainland
Sample fine international cuisine in one of the town's excellent restaurants
Catch a backstreet busking music performance before heading back to your accommodation
The beautiful Byron Bay is a 2-hour drive from Brisbane and you may end up wanting to stay here for longer than just a day trip! Although its popularity has been increasing exponentially in recent years, it has managed to hold onto its laidback surf vibe, and it's partly this atmosphere that makes it such a relaxing getaway for couples!
Take a walk along the golden sands of one of the town's 9 beaches, or head up towards the lighthouse on the Cape Byron Walking Track – stopping at the most easterly part on Australia's mainland. Next stop – Chile! It wouldn't be a trip to Byron Bay without having a go at surfing too – with beginner classes a fun option for something to do together!
Editor's Recommendation! These are the staff pick for the top hostels in Melbourne (for all budgets!)
Best Day Trip from Brisbane with Kids
Follow in the footsteps of one of the world's most respected and loved wildlife experts – Steve Irwin
Cuddle a cute koala or feed a bouncy kangaroo by hand
See how crocodiles behave and live in the wild with a show at the Crocoseum
Undoubtedly one of the best day trips from Brisbane for families is the world-famous Australia Zoo. The Zoo is packed with shows, experiences, and opportunities to get up close and personal with animals from Australia and further afield, while it's also an educational day out teaching about conservation and looking after our furry, scaly, and feathered friends.
The Zoo is spread across 1,000 acres in the Glasshouse mountains and the Sunshine Coast, so it's easy to incorporate it into a trip there (although you may need longer than a day). The zoo is the project and lifelong ambition of famous naturalist Steve Irwin, who sadly is not able to see the spectacle the zoo is today.
Best cheap day trip from Brisbane
Get up close and personal with koalas – you might even get the chance to cuddle one!
Meet many more marsupials, including cute kangaroos and wonderful wallabies
Enjoy the spectacle of the popular bird of prey show
Another excellent animal attraction within a stone's throw of Brisbane is the most famous koala sanctuary in the world – Lone Pine. However, there's so much more to the sanctuary than just koalas – although we can't argue that the highlight is definitely being able to cuddle these cute critters and get your photo taken with one!
After you've spent time with one of over 100 koalas who call the sanctuary home, admire owls, kites, and eagles at the bird of prey show or make for the platypus house, where you'll be able to see one of the world's most mysterious and unusual mammals! If all this is not enough, you can also enjoy the sheepdog show – a supreme demonstration of how to handle a dog!
Australia is amazing! And the best hostels in Cairns will blow you away!
Staying Safe in Brisbane
While Brisbane is super safe, no matter where you are traveling, you NEED to have great travel insurance. We have personally tested TONS of travel insurance companies, and World Nomads is our favorite (and most affordable!).
Fill out the form below to get a quote so you can have a stress-free time traveling around Australia!
Recommended day trip for outdoor enthusiasts
Scale Mount Warning to take in the views of the Byron Hinterland from the highest point in the region
Navigate your way through the subtropical rainforests at the foot of the mountain
Explore the biggest open shield volcano in the southern hemisphere
It's less than a two-hour drive from Brisbane to Mount Warning, and a 5.5-hour hike means you can easily squeeze in a return journey and a hike and get back to sample one of Brisbane's restaurants in time for dinner!
As it's the highest point in the region, you'll have fantastic panoramic views from the Gold Coast all the way down to Byron Bay.
If you have a little more time than just one day set aside, a really great idea is to do a sunrise hike to Mount Warning's Summit, camping the night before under the stars with a campfire and marshmallows!
Nature lovers will love this trip!
See humpback whales and dolphins in their natural habitat
Snorkel or dive among the offshore wrecks, or paddle above them in a kayak
Take a relaxing boat cruise off the Australian mainland onto Moreton Island
The beautiful Moreton Island has plenty to do and is the perfect getaway from the hustle and bustle of the big city lights of Brisbane. The 'winter' months are the best time to go whale watching when humpback whales are making their journey from Antarctica to the Great Barrier Reef. Other wildlife you might be lucky enough to spot includes turtles and tropical fish, especially if you're brave enough to go scuba diving or snorkelling among Moreton Island's offshore wrecks!
Moreton Island is sometimes referred to as Tangalooma thanks to the huge resort of this name on the island. Useful to know when you're doing further research!
Haven't Booked for Byron Bay? Read up on our favorite hostels in Byron Bay (for any budget)!
#8 – Eumundi Markets
A very cool and hip spot!
Explore Eumundi's markets which take place every Wednesday and Sunday
Top up on fresh food before heading to the coast for an afternoon or sunset picnic
Combine with a day trip to Noosa or the laid-back Lake MacKenzie
Eumundi is known for its markets, and they just keep getting bigger and bigger! This is the perfect place to pick up souvenirs for friends and family back home, and also to pick up some food to make yourself a picnic while you're in the area. The market has everything from stalls selling traditional artisanal handicrafts to locally grown cheese and bread.
Once you've finished at the markets, if you haven't filled your bags with tasty food, head to one of Eumundi's bars or enjoy a slice of the town's café culture.
Eumundi is also just 15 minutes away from the Noosa Botanical Gardens, so that's a good spot to head to once the markets wind down for the day!
Editor's Tip: make friends in Brisbane by staying at a cool social hostel!
Recommended day trip for families
Take a 4 X 4 trip around the world's fourth-largest sand island
Bring your binoculars to spot some of the most diverse bird species in Australia
See remnants of the Second World War at Bribie Island's bunkers
The magical Bribie Island is a perfect place for a day trip with the whole family. Most of the island is a national park, so you'll have to take a 4WD tour to get around, which mum, dad, and the kids are sure to love. While your bumping around the world's 4th largest sand island, keep your eyes peeled for the wildlife which includes kangaroos, other marsupials, and hundreds of species of birds.
From the island, you'll get stunning views of the Glasshouse mountains back on the mainland, another of the best day trips from Brisbane! Surprisingly enough, you can also find World War 2 bunkers on the island. Your 4WD driver will be able to tell you all about the historical significance of these seemingly out of place constructions!
Recommended day trip for surfers
Over 15km of walking tracks along clifftops and by beaches
Keep your eyes peeled for wildlife, as cute koalas are regularly seen in the park
Enjoy surfing on Noosa's main beach
Noosa Heads is one of the best-known towns on the Sunshine Coast, and it makes for a fun and easy day trip from Brisbane. Make sure that when you're taking advantage of the lovely walking trails in the national park you're keeping your eyes on the treetops – as that's where you're most likely to see wild koalas! We don't recommend you climb up to get too close though!
The beaches and coves of the national park are a great place to take a dip or even try your hand at stand up paddleboarding. One of the hiking trails, the Coastal Track is where you'll find Alexandria Bay. Do be aware that it is sometimes illegally used as a nudist beach, so if you're travelling with children it's probably best to take a detour at that point!
Recommended Article: Looking for the best hostels in Airlie Beach? Check out our EPIC Guide!
Great for a quiet getaway
See a plethora of wildlife in its natural habitat, including whales, dolphins, and kangaroos
Take advantage of the good weather and waves year round for swimming and surfing
Take a cruise around the island on a catamaran
Known as 'Straddie' among the locals, this gorgeous island just 25 minutes by ferry across Moreton Bay is another fabulous spot for a day trip out of Brisbane. If you've come for some beach time, you're in luck. Weather is good for sunbathing year round, just remember to bring a high factor sunscreen! When it's time to swim, wade out into the warm azure blue waters. Not only are they great for swimming but surfing too!
As with some of the other locations on this list, visiting in Australia's winter time means that you'll be able to witness humpback whales in their migration north from Antarctica. If you're lucky, you might get to see a pod of dolphins too. If you're really lucky, they might join you as you're surfing or bodyboarding!
Once you've booked, check what there is to do in Airlie Beach!
Find your way through the rainforest canopy on the Tamborine Rainforest Skywalk
See hundreds of glow worms lighting up the darkness of a cave
Hike around the incredible Scenic Rim
Mount Tamborine covers an area of 28 square kilometres and it offers something for all kinds of tourists, whether you're interested in outdoor pursuits, gorgeous scenery, art, or simply just kicking back and having a beer or two.
The national park consists of 6 distinct sections, such as waterfalls, walking tracks, and lookout points. The canopy walk gives you a unique bird's eye view of the rainforest from above, while you definitely shouldn't miss exploring the eerily lit glow worm cave. When you've finished with outdoor activities, head to one of the wineries or cheese makers for some tastings.
The icing on the cake when it comes to Mount Tamborine is taking a hot air balloon over the Scenic Rim at sunset. Absolutely magical!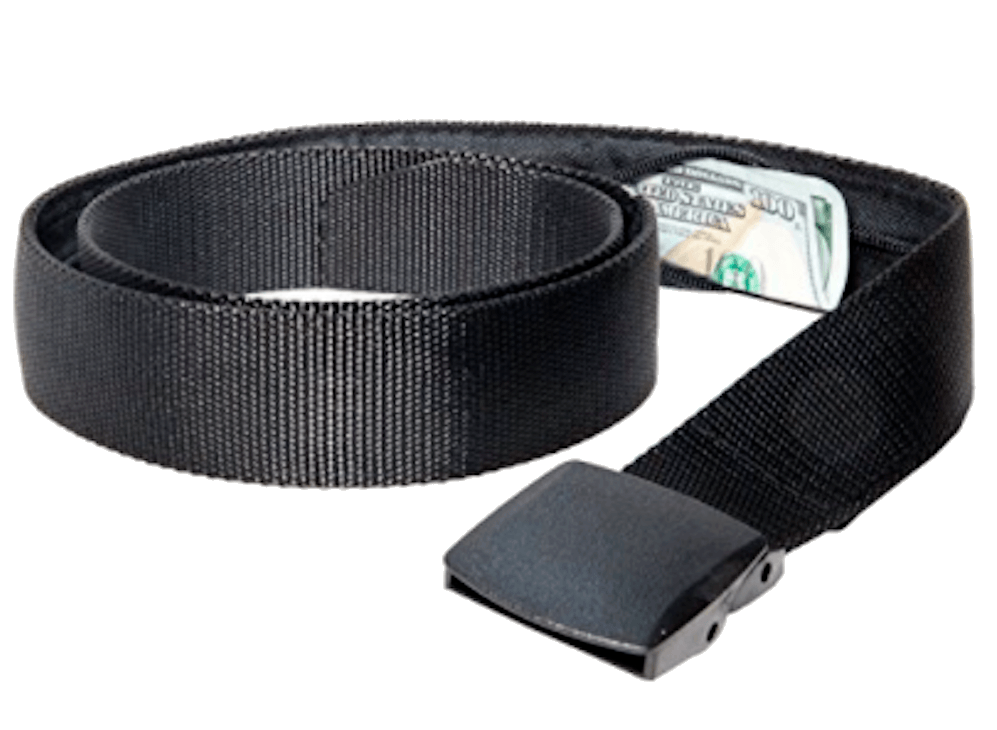 If you are traveling you should ALWAYS have emergency cash hidden on you! Security belts are great because they are affordable and can fit a ton of stuff in them (great for peace of mind!). Check out our favorite travel belt!
#13 – Wivenhoe Dam
Recommended day trip for doing water sports
Try your hand at a number of water-based activities, including kayaking, swimming, and even sailing!
Enjoy a picnic at one of the parks and picnic areas scattered around the shores of this manmade body of water
Try and spot wild koalas high up in the eucalyptus trees
If you'd have been looking at this list before 1970, it would look very different as the Wivenhoe Dam didn't even exist until then! It has so far succeeded in its quest to protect Brisbane from floods, and it's an easy day trip if you just follow the path of the Brisbane River! The resulting reservoir created is a fantastic place for a number of water sports including swimming, kayaking, and sailing.
Do a little bit of research into where the water-based activities take place, as not all areas of the lake allow for activities due to safety reasons. When you've finished in the water, unfurl your picnic blanket and enjoy some quality time with your family, friends, or whoever your travel companions may be. The first one to spot a koala up in the treetops gets the last bit of cake…
Don't stop the party! Read up on Melbourne's best party hostels too!
A must do for nature lovers
Witness colourful wild lorikeets up close
Learn about the terrifying Tasmanian Devil (no, we don't mean the cartoon!)
See local wildlife, conservation of which is given priority at this sanctuary
Although we've already included Australia Zoo and Lone Pine Koala Sanctuary, we couldn't miss out this fantastic wildlife sanctuary, as Currumbin's focus is geared largely towards the conservation and protection of the animals that call Queensland and Australia home.
Not only does this place allow you to get up close and personal with the animals, but it also has a great educational aspect too, so you can learn all about the animals and how they're cared for at the centre.
There are a number of daily shows that you can enjoy with the animals, and there's a miniature train inside the sanctuary too. Add in the Gruffalo trail, and the kids will have smiles plastered all over their faces. This is a really great day trip for both nature lovers and families travelling with small children!
Arriving late? Find the best hostels near Sydney AIRPORT for a worry-free arrival!
#15 – Toowoomba
A very cool and hip spot!
Immerse yourself in the peaceful environment of one of the best Japanese gardens in Australia
Head to the farmers market to buy some fresh produce to cook back at your hostel or enjoy at a picnic
Experience the thriving café culture that is fairly new to Toowoomba
This provincial day trip is 125 km from Brisbane, and it's a great place to go if the hustle and bustle of Brisbane has gotten a bit too much but you still want to have some degree of urbanisation around you! In recent years, Toowoomba's café culture has grown and is really beginning to thrive, so it's the perfect place to have a coffee, a bit of cake, and people watch before strolling through the back alleys to find street art murals.
As well as that, you can enjoy the farmer's market, cellar doors, and farmgate sales which offer delicious artisanal products. You're covered when it comes to natural beauty too – Toowomba boasts a carefully manicured Japanese Garden and an impressive lookout point.
Not sure what to do in Melbourne? We break it down in this guide to Melbourne!
Conclusion to the Best Day Trips from Brisbane
Queensland's capital city offers plenty for all types of tourists – from fascinating museums and galleries to a thriving food scene. A few days here is enough to get a hold on that before you might want to head out and see the incredible landscapes and wildlife that can be found surprisingly close to such a big city. If you're planning a trip to Brisbane, I hope that this article has been helpful and useful in providing you with some ideas you mightn't previously have considered. After all, Queensland has a lot to offer!
***Disclaimer*** Some of the links in this post are affiliate links. This means that if you book your accommodation through the site, One Weird Globe will earn a small commission at no extra cost to you. Your support helps me keep the site going :)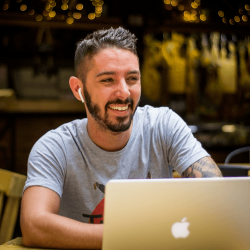 Latest posts by Aaron Radcliffe
(see all)