Airlie Beach is an area in the Whitsunday region of Queensland, Australia. There are plenty of activities to do in the Airlie Beach area, including visiting the Great Barrier Reef. Airlie Beach is, in fact, the best departure point for the incredible diving hotspot.
With a stunning view of the expansive Pioneer Bay, you're sure to be in awe for the majority of your visit. If you're a water baby, beach bum or lover of great views, you're sure to fall in love with this lovely neighborhood during your visit. Packed with exciting things to do and places to see, Airlie Beach is sure to hold the key to a magnificent vacation.
Our Favorite Places to Stay in Airlie Beach
Let's be honest, where you decide to stay can make or break your vacation. It's important to choose somewhere convenient that provides for all your vacation needs.
If you're thinking of staying in hostels all over Australia, check out our 11 favorite party hostels in Sydney!
The Coolest Hostel in Airlie Beach Queensland
Get your own room or share with others
Close to the famous Airlie Beach Lagoon
This quaint hostel has a tropical beach vibe to it, encouraging young and old to take part in its communal atmosphere.
A Great Budget Hotel in Airlie Beach Australia
The rooms are clean, elegant and stylish
There is an onsite restaurant
This boutique hotel is located in the heart of Airlie Beach, making all the main attractions in the area easily accessible.
The Best Luxury Hotel in Airlie Beach
Onsite swimming pool, restaurant, bar, and casino
Each room has a balcony with stunning views
The Airlie Beach Hotel has incredible facilities in a luxurious setting. If you're looking for a 5-star experience, there's no better place to stay in Airlie Beach.
The Best Travel Backpack EVER MADE!?!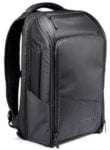 We are obsessed with backpacks – we've tried them all! And our favourite carry on backpack in the WORLD is the Nomatic Travel Backpack. This backpack has revolutionized the backpack industry and will change the way you travel forever :) Check it out here!
• The 31 Best Things to Do in Airlie Beach •
5 hours
Ride the fastest Whitsunday vessels
Visit exclusive snorkel sites
On this tour, you'll get the chance to experience diverse activities from a guided tour through the national park to snorkeling in pristine waters, you really will get to try it all.
You'll also get the chance to bask in the sun on the beautiful Whitehaven Beach.
8-hour Cruise
Visit the no.1 beach in Australia
Ride a custom-built vessel
On this cruise, you'll get the chance to explore underwater valleys, caves and coral formations in one of the best snorkeling locations worldwide. Airlie Beach diving is a great experience and the perfect way to spend your vacation.
During your tour, you'll also visit Whitehaven beach, which is known for its beautiful views.
5-hour jet skiing experience
Spot unique marine wildlife
Admire the stunning coastal scenery
There's nothing like zooming across turquoise seas to get the heart pumping and the adrenaline flowing. This thrilling adventure is one you won't want to miss!
Be sure to keep your eye out for the areas famous turtles that call the bay their home. Between July and September, you may even be lucky enough to see a humpback whale.
Editor's Recommendation! These are the staff pick for the top hostels in Melbourne (for all budgets!)
10-hour sailing adventure
Snorkel the reef
BBQ on the beach
Spend the day sailing the beautiful bay before getting the opportunity to snorkel at an incredible coral reef.
During your day of adventure, morning tea, a BBQ lunch, afternoon tea, and alcoholic beverages will be provided for you and your group.
5-hour tour
Feast on a fresh buffet lunch
Best photo opportunities in Whitsunday
On this tour, you'll get to see the Great Barrier Reef from above with a guaranteed window seat on your flight. You'll then get to paddle board and snorkel to examine the marine life up close.
You'll spend the rest of the day boating around the bay and spending plenty of time in the sun.
Australia is amazing! And the best hostels in Cairns will blow you away!
10-hour day-trip
Choose your own adventure
Indulge in exciting activities
In the morning you'll take a cruise through to Hamilton Island. After exploring the shops, boutiques, and galleries, you'll sit down for an incredibly delicious lunch.
You'll spend the rest of the afternoon as you please. Hiking, watersports and wildlife parks are just a few of the options you have available to you.
| Hot Travel Tip
Travel smarter with WayAway – take advantage of their Plus membership for exclusive content, expert support, and cashback on every flight and hotel room you book!
#7 – Visit Airlie Beach Lagoon
One of the best Free Things to Do in Airlie Beach
BBQ facilities
Lagoon
Plenty of open space
Why not spend the afternoon making a BBQ with the family at Airlie Beach Lagoon? There is plenty of open, grassy patches to set up a picnic and relax for the day.
If it's nice and warm, take a dip in the lagoon to cool off before heading back to lye and sunbathe on your picnic blanket.
Going to Byron Bay? This guide on fun stuff to do in Byron Bay hits all the highlights!
#8 – Browse The Airlie Beach Market
One of the Best Cheap Things to do in Airlie Beach
Free to attend
Bargain hunting
Meet and mingle with the locals
If you're looking for a souvenir to remember your delightful trip to Airlie Beach, Airlie Beach Market is the perfect place to go to.
They're open from the early morning until the late afternoon, so be sure to pop by for breakfast or lunch to enjoy a unique culinary experience.
Haven't Booked for Byron Bay? Read up on our favorite hostels in Byron Bay (for any budget)!
30-minute helicopter ride
Beach landing
Incredible photo opportunities
During your helicopter flight, you'll enjoy a birds-eye view of Daydream Island, Hamilton Island and many more!
You'll learn about the natural history of the area from the on-flight commentary before landing on a secluded beach. Although the flight is short, the trip is well worth it!
Heading to Sydney? Save some money with our guide to the coolest hostels in Sydney!
#10 – Have a BBQ on the Foreshore
Spend the evening outdoors
Great for those on a budget
Enjoy the evening in paradise
Lovely BBQ spots are open to the public on the Airlie Beach Foreshore. Make the most of them by spending the evening outdoors and making your dinner out in nature.
The cooler evenings will be a great relief after the heat of the day! Why not spend it outside enjoying the last of the sun's rays?
Need to get the most out of your travels? Taking a day trip from Sydney is a great way to see other parts without wasting tons of time relocating!
11-hour day trip
Explore Hamilton Island by foot
Enjoy a packed picnic lunch
Once you arrive on Hamilton Island, you'll be able to make use of the resort pools and beaches on the island at your own leisure.
Choose between a multitude of different hiking trails to explore the island, before heading back to your boat for the cruise back to Airlie Beach.
Editor's Tip: make friends in Brisbane by staying at a cool social hostel!
3-hour activity
Freefall at 220km per hour
Enjoy a scenic flight
During this tandem skydiving experience, you'll be taken on a scenic flight before jumping from an altitude of 15 000 feet directly over the Great Barrier Reef.
Your free fall will last for approximately 60 seconds before your parachute opens, and you glide gracefully to the beach below.
Travel the area by seaplane
Enjoy a water landing
Snorkel exclusive dive spots
During this 3 hour tour, you'll get the chance to fly over the beautiful tropical area of Whitsunday and the exquisite great barrier reef!
You'll enjoy a spectacular water landing before getting the chance to snorkel in an exclusive diving spot, where you can enjoy the gorgeous warm temperature of the sea water.
#14 – Discover Hydeaway Beach
Get away from the crowds
A short drive from Airlie Beach
Snorkeling opportunities
If you're looking for a little adventure that's off the beaten track, be sure to visit Hydeaway Beach (it sure does live up to its name). Although there is a town nearby, you're more than likely to have the beach all to yourself.
Be sure to take your snorkel with you as there are small reefs to be discovered.
5-hour segway ride
Enjoy close encounters with wildlife
Take advantage of photo opportunities
Before you head out on your forest adventure, you'll learn to ride the self-balancing segway. You'll then head deep into the rainforest to enjoy some of the best wildlife sightings in the area.
You'll enjoy 5.5 miles (9 kilometers) of luscious vegetation before heading back.
Recommended Article: Looking for the best hostels in Airlie Beach? Check out our EPIC Guide!
4-hour walk
Small group tour
Pick-up and drop-off
On this small group walk, you'll get the opportunity to walk through diverse landscapes, ranging from deep rainforest to beautiful coastlines.
You can choose to stop off along the way to enjoy a bit of sunbathing or for panoramic views of the Whitsunday islands.
5-hour guided hike
Explore the natural beauty
See cascading waterfalls
On this forest walking adventure, you'll get the chance to seek out the most unique flora and fauna that Airlie Beach has to offer!
After stopping to appreciate the majestic, cascading Cedar Creek waterfall, you'll get the chance to take a dip in the natural pools!
1-hour ride
Choose between sunset and evening ride
Visit 3 local restaurants
Travel around the beautiful Airlie Beach in a truly unique way – by tuk-tuk! Choose between a private evening, sunset or food tuk-tuk tour.
Discover the hidden secrets of Airlie Beach from a local's perspective and gain insight into the daily lives of the people that live there.
Before your trip, find out about Perth's best hostels!
5-hour experience
Solve mysteries
Suitable for all ages
On this interactive, haunted-house adventure, you'll have to use clues to solve the mystery and make your escape! Be sure to wear your thinking cap to this activity.
This is great fun for anyone who loves solving mysteries and problems! Are you up for the challenge?
Once you've booked, check what there is to do in Hobart!
25-minute banana raft ride
Life jackets provided
Children must be accompanied by an adult
See how long you manage to hold on to the banana raft being pulled by a high-speed boast! The raft hurtles across the turquoise waters in the Airlie Beach area.
It's important to note that this activity is not advisable to travelers with back problems.

9-hour fishing experience
Receive fishing tips from a guide
Snacks and lunch included
After a high-powered ride out to sea, you'll get the chance to catch fish species like the Red Emperor, Spangled Emperor, Coral Trout, Cod, Mackerel, Tuna and many more!
All fishing equipment provided. You don't need any experience, as your guide is an expert who is more than willing to show you the ropes!
Don't stop the party! Read up on Melbourne's best party hostels too! [different destination]
#22 – Enjoy a Sundowner Sunset Cruise
Very Romantic for Couples
2-hour cruise
Onboard dining
Perfect for socializing
Set sail on a sunset cruise from Airlie Beach and enjoy romantic sundowners while you watch the sun setting over the sea.
Enjoy a delicious meal out at sea on board a luxury deck. When dinner is done there'll be plenty of time for socializing or cuddling up with your significant other on the side ottoman.
#23 – Whitsunday Whale Watching Cruise From Airlie Beach
4-hour cruise
Includes lunch and light refreshments
Choice of morning or afternoon cruise
On this cruise, you'll maximize your chances of seeing humpback whales during your time in Airlie Beach.
Get the chance to spot the whales as they head north for their winter migration. Your guide is an experienced whale watcher who can give you great insight into the lives of these great big creatures.
#24 – Visit Less Popular Beaches
You won't need a helicopter to get there
Free!
Less crowded
Whitehaven is the most popular beach in Whitsunday, but it can be pricey to get there! But don't worry, there are plenty of beaches in the Whitsunday area that you won't need air transport to get to.
We recommend Boathaven or Cannonvale Beach as the best option if you're trying to avoid the crowds and the costs!
#25 – Go for a Hike
No guide needed
Free!
Enjoy time in nature
There are plenty of hikes around Airlie Beach, especially in the Conway National Park. Here you'll find trails that range from easy to 3-day hikes.
Whichever you decide to indulge in, there's no better way to enjoy the natural beauty of Airlie Beach!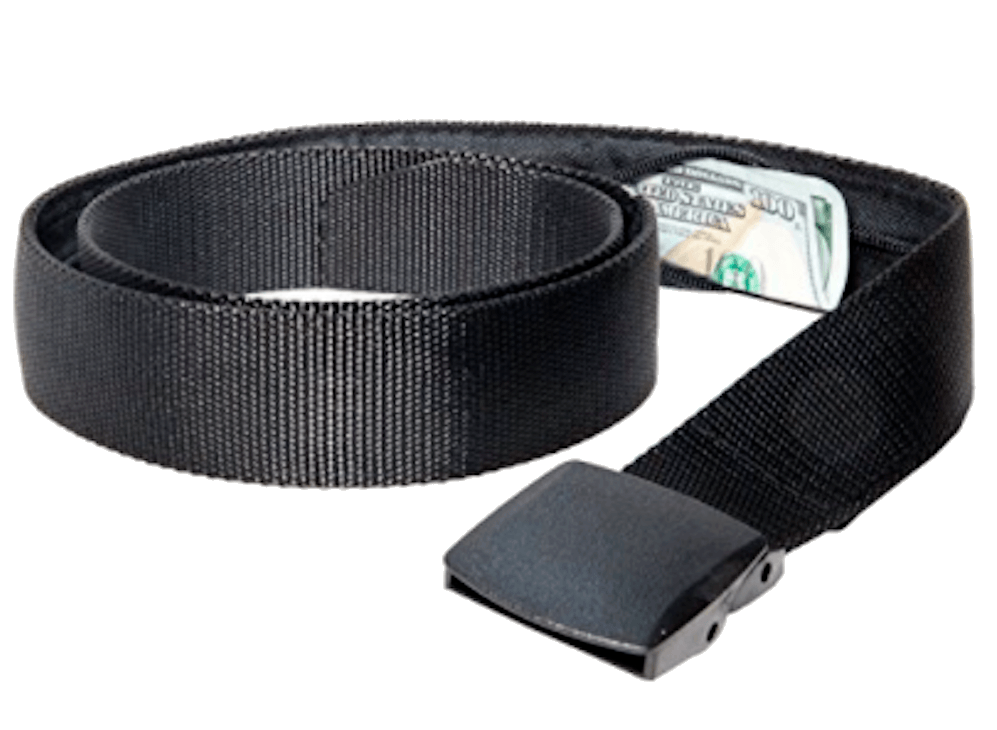 If you are traveling you should ALWAYS have emergency cash hidden on you! Security belts are great because they are affordable and can fit a ton of stuff in them (great for peace of mind!). Check out our favorite travel belt!
#26 – Go Birdwatching
There are thousands of bird species
All you need is binoculars
Not hard to spot
The birdlife in Whitsunday is very vocal creatures, making them easy to spot. During mating season, you'll see them puffing their chests and doing a feathery little dance to impress their female counterparts.
Be sure to bring your binoculars along for the trip as you won't want to miss a close up of these lovely creatures.
Arriving late? Find the best hostels near Sydney AIRPORT for a worry-free arrival!
#27 – Fish in Peter Faust Dam
Loaded with barramundi fish
Meter long fish
Free!
Every year, 20 000 barramundi fingerlings are loaded into the dam. These fish grow to be meters long making them a great eating fish because they'll feed the whole family.
If you go fishing at Peter Faust Dam, the odds will be in your favor and you're almost certain to make a great catch.
#28 – Learn to Sail
Just pay for the cost of a deckhand
Evening sailing trip
Whitsunday Sailing Club
Every Wednesday between 3 pm and 7 pm the Whitsunday Sailing Club hosts Twilight yacht racing. Don't worry if you've never sailed before, for just the cost of a deckhand, you could be sailing the high seas.
Novices are welcomed, so don't be nervous to pop by and give sailing a try.
#29 – Help Clean Up The Reef
Volunteer to clean up the reef
Join Eco Barge Clean Seas Inc
Help conserve paradise
Join the Eco Barge Clean Seas Inc. clean up the reef and the beaches in the Whitsunday area. A free barge ride will take you out to the reef, as well as to many beaches along the coastline.
After this activity, you'll leave feeling like you've made a difference.
#30 – Hike Up Mount Whitsunday
Hike with a convoy of other people
Enjoy spectacular views
Take great photos
Every morning you'll see plenty of people hiking up Mount Whitsunday as their morning exercise. So why not join them? It's a great way to stay active on your holiday and enjoy some incredible views!
Be sure to take your camera with you, you'll want to preserve the memory as long as possible!
#31 – Watch Cane Toad Racing
Very unique activity
Free!
Takes place every Thursday night
Head down to Magnums, a local pub that holds a very unique toad racing event every Thursday night. For many, it's just an excuse to spend some time at the pub and make a few bets.
But for a tourist, it's a very unique cultural experience that's sure to make you laugh.
Final Thoughts
Airlie Beach is a beautifully picturesque area tucked away amongst the Whitsunday islands. With turquoise waters, palm trees, white sandy beaches, and luscious rainforests, it's hard to call this place anything but paradise.
Every traveler's dream destination, this epic vacation spot leaves little left for the heart to desire! An action-packed holiday awaits if you decide to visit the wonderful Airlie Beach. Be sure to book your activities in advance to make the most of your Airlie Beach holiday!
Now that you know the very best things to do in Airlie Beach, you'd better get packing, because a fantastic adventure awaits you!
***Disclaimer*** Some of the links in this post are affiliate links. This means that if you book your accommodation through the site, One Weird Globe will earn a small commission at no extra cost to you. Your support helps me keep the site going :)
Latest posts by Aiden Higgins
(see all)