Budapest, the capital of Hungary is the 6th most popular city for tourists in Europe, attracting up to 4.4 million people per year! It's known for its castle, thermal springs, and some of the best (and cheapest) nightlife on the whole continent! It's little wonder that it's so high on many people's lists when it comes to planning a city break.
A few days in Budapest is enough to see the main sites and experience everything from the ruin bars to the striking neo-Gothic parliament building. However, you may want to swap fast-paced and hectic city life and get to know the Hungarian countryside, the towns which surround the capital, and some real hidden gems. In that case, you're in luck! In this article, we'll guide you through the best day trips from Budapest.
Quick Answer: Best Day Trips from Budapest
Best Places to Stay in Budapest
In a capital city, it can be a tricky decision choosing a place to stay. There are just so many options! To help you out, I've put together a list of 3 great accommodation choices. No matter what your budget is, one of these should be suitable for your trip!
• Best Hostel in Budapest •
Close to Budapest's most vibrant and happening nightlife!
If you want to stay in a top quality hostel and easily meet fellow like-minded travellers, then look no further than Flow Hostel. There are plenty of activities and social spaces to help you make the most of your time staying in this cool and classical old town building!
• Best Budget Hotel in Budapest •
Right on the doorstep of the Old Town!
Travelling to Budapest on a budget but don't want to stay in a hostel? No worries – we've got you covered with this cool and modern hotel. If you want to keep the costs down even further, you can cook in the shared kitchen and enjoy a night in!
• Best Luxury Hotel in Budapest •
Comes with a spa complex and indoor swimming pool!
If you're only going to be in Budapest for a short time, why not treat yourself to some real luxury? This five star option has plenty of space in its boutique rooms, or if you're feeling really flash, its decadent suites. Stay here for an unforgettable experience!
#1 – Esztergom
Best Day Trip from Budapest by Train
Visit the exquisite Esztergom Basilica – the home of the Hungarian Catholic Church
Stroll around the mishmash of architecture in the riverside Víziváros District
Head out into Duna-Ipoly National Park – Hungary's most biodiverse environment.
Less than a two-hour train journey of Budapest, the former royal capital of Hungary Esztergom is home to a plethora of museums and historical and cultural things to do. A good place to start is the Castle District, where many of these sites are located – including the ruins of the Hungarian Royal Palace.
Esztergom is where you'll find the largest church in Hungary – as well as a number of other religious buildings such as mosques and baroque churches in the Víziváros district.
You may be tempted to spend even longer than a day in Esztergom as there's so much to do. A great option is to get out and explore some of the surrounding natural beauty, which includes the Duna-Ipoly National Park and the Pilis Mountains. Here, you can hike among chalk cliffs and oak and beech forests.
#2 – Hollóko
Best day Trip from Budapest by Car
Step back in time to see how Hungarian communities lived centuries ago!
Holds a festival around Easter time that celebrates traditional food, artisanal crafts, and clothing.
Less than an hour away from Budapest by car!
Under an hour away from Budapest by car, the UNESCO World Heritage site of Hollóko is a small village which is still inhabited while being an open-air museum at the same time! The traditionally preserved village dates back to the 17th and 18th century, and it's here that you can see how life was before the agricultural revolution of the 20th century!
You can also see the ruins of a 13th-century castle and learn about how the locals live off the vineyards, orchards, and woods which surround the village.
You will need a car to get to Hollóko – it takes less than an hour but it's over 4 hours via public transport from Budapest! It's worth it though – especially if you're interested in Hungarian history and traditional culture!
The Best Travel Backpack EVER MADE!?!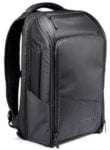 We are obsessed with backpacks – we've tried them all! And our favourite carry on backpack in the WORLD is the Nomatic Travel Backpack. This backpack has revolutionized the backpack industry and will change the way you travel forever :) Check it out here!
#3 – Velence Lake
Outdoor Enthusiasts will love this day trip!
Escape the hustle and bustle of the city with some natural beauty and peace and quiet!
Cycle 10km around Lake Velence
Take a picnic and relax on one of the sandy lakeside beaches
Hungary may be a landlocked country, but it's still possible to go to the beach thanks to beautiful spots like Lake Velence! Just an hour and a half from Budapest by train, this is the perfect getaway if you want to enjoy the quiet of the stunning Hungarian countryside!
There's plenty to do once you get here too – whether you just want to relax and sunbathe or take part in some outdoor activities. There's a path around the lake that you can use for cycling, or you can even take a kayak out on still blue waters of the lake itself!
If you visit here in the winter, you can have the truly magical experience of ice skating across the third largest lake in Europe!
Have your dates picked? Read up on hostels in Budapest before you book!
Best Romantic Day Trip from Budapest for Couples
Watch the sunset behind the picturesque cathedral in the peaceful main square
Soak in the 7 pools of therapeutic waters at the Eger Thermal Baths
Try traditional Hungarian wine in the Valley of the Beautiful Women
The quaint town of Eger is just two hours from Budapest by train and the narrow, cobbled streets of the old town are the perfect place to aimlessly wander with someone special.
Of course, there's still plenty to do other than just wandering. Eger boasts some real architectural and cultural treasures, the most famous being the Castle of Eger which overlooks the city. Take a guided tour to learn about its rich and complex history!
Eger is also on the doorstep of one of Hungary's wine producing regions, and you can't visit here without trying the local 'bull's blood.' This robust wine is the perfect accompaniment to red meat and spicy food. Perfect for a romantic dinner in the main square!
Editor's Note: If you'll be in Budapest, check out the top things to do in Budapest during your visit!
A must do for nature lovers!
Explore the vineyards and historic towns on the shores of Europe's largest freshwater lake.
Take a cruise across the clear waters of the 50-mile-long lake.
Hike the volcanic hills for spectacular views of Lake Balaton
There's so much to do at Lake Balaton that you would probably find enough for an entire week here, rather than just a day! It's a popular holiday destination for Hungarians who can't get enough of the resort towns, hiking trails, and vineyards on its 197km shoreline.
The Káli Basin is known as the Hungarian Tuscany, thanks to its stunning landscape but even more importantly – its wine production! This is the best part of Lake Balaton to visit if you're interested in the regions wine producing credentials, where you can visit cellars and of course, try a couple of glasses for yourself.
The Balaton Uplands are the best place if you're an outdoor enthusiast – trails criss-cross the hills and occasionally give way to a gorgeous panoramic view that'll have your Instagram followers green with envy!
Staying Safe in Budapest
While Budapest is super safe, no matter where you are traveling, you NEED to have great travel insurance. We have personally tested TONS of travel insurance companies, and World Nomads is our favorite (and most affordable!).
Fill out the form below to get a quote so you can have a stress-free time traveling around Hungary!
#6 – The Children's Railway
Best Day Trip from Budapest with Kids
Ride on a railway staffed entirely by children!
Combine riding on the Children's Railway with a chairlift ticket for a fun day out in the Buda Hills.
Less than an hour away from Budapest by public transport
This unusual attraction is a relic to Hungary's communist days, when the Children's Railway was developed to teach children teamwork and responsibility. The ticket office, signallers, and guards are all entirely staffed by children! You'll be pleased to know that the train driver and engineer are fully qualified adults though!
The journey is a scenic 11km trip which takes around 40 – 50 minutes. Doesn't sound enough for a day trip, but luckily The Children's Railway is surrounded by some other attractions perfect for a family day out – including Vadaspark Zoo and Challengeland Zipline Park.
You'll just have to hope that any of your kids get any ideas about re-located to Hungary and working on the railway themselves!
#7 – Miskolc
A very cool and hip spot!
Explore the nature reserves that surround Hungary's 4th largest city
Take the scenic forest train to the beautiful town of Lillafüred
Relax in the therapeutic waters of thermal baths hidden away in a cave!
Miskolc is an industrial city two and a half hours from Budapest by train, so it may be worth considering spending an overnight trip here rather than just a day trip! The city centre isn't the most fascinating in Hungary, but it's what's around that you should come to see.
Your first stop – Diósgyór Castle in the foothills of the Bükk Mountains. This used to be a retreat for Hungarian royalty, and it's a great place for the whole family in summer when there are a number of medieval fairs and re-enactments.
A scenic train ride to Lillafüred is also a must, where you'll find an elegant resort hotel, a terraced garden, and a pretty waterfall. However, Miskolc's piece de resistance is the cave bath, located in the karst limestone of the Bükk Mountains!
#8 – Aggtelek National Park and the Baradla Cave
Visit one of the longest and largest stalactite caves in the whole of Europe
Enjoy one of Hungary's most impressive UNESCO World Heritage sites
Catch a glimpse of the Hucul pony!
Aggtelek National Park covers over 200 square kilometres and is famed for its unique flora and fauna, and it's one of the spots in Europe where you can catch a glimpse of the Hucul Pony which inhabits the Carpathian Basin. There are even some tours where you can arrange to go horse-riding through the park itself! If you'd prefer just to walk, there are several trails marked through the hills of the park and admire the picturesque views.
The main attraction of Aggtelek National Park is not the plants are animals (although they're pretty cool), but the Baradla Cave – one of the largest caves in Europe. There are a number of others in the park too, but this is the best one to see to take stunning pictures!
Looking to make friends in Budapest? One of these cool party hostels might be for you!
Great for history lovers
Explore one of the largest and finest examples of a Baroque palace in the whole of Europe!
Learn more about Hungarian history and culture and temporary and permanent exhibitions
Take a stroll around the beautifully manicured palace park.
If you're looking for somewhere close to Budapest and don't want to spend the majority of your day travelling, why not take a look at the exquisite and opulent Gödölló Palace? In the days of the Austro-Hungarian empire, this was a favourite summer getaway of Emperor Franz Joseph and his wife Elisabeth, and it's really not hard to see why!
The best way to see the palace is with a guided tour of its impressive and gorgeous interior before heading out for a leisurely stroll in the landscaped gardens and the pavilion. Before heading back to Budapest, make sure you enjoy a hot drink at the palace café!
Looking for a deal? Our recommended budget hostels in Budapest won't break the bank!
Great for a quiet get away!
Wander down to the river's edge via the colourful and cosy streets
Admire the Baroque archways and well-preserved frescoes of the Blagoveshchensk Church
See the architecture that has inspired artists and creatives since the 1930s!
The small village of Szentendre is a perfect day trip from Budapest, thanks to being just an hour away by commuter train from the city centre! Another way to get to this beautiful town is on a Danube cruise.
If you're planning a spot of shopping in or near to Budapest, then this is the place to do it. There are a number of markets showcasing the region's arts, handicrafts, and artisanal products which will make the perfect souvenir for a friend or family member back home.
Szentendre is often the first stop on a day trip to the next location on our list, The Danube Bend and Vác. However, if you spend an entire day there you certainly won't be disappointed!
Cool getaway for retirees!
Relax on a cruise along Europe's longest river
Head to the top of Visegrád Hill for views of the famous Danube Bend
Pop over into neighbouring Slovakia across the Maria Valeria Bridge
Sometimes you don't want to bother with the hassle of working out the local public transport routes or hiring a car on holiday. You just want things to be as easy as possible, and with a cruise to the Danube Bend and Vác, that's exactly what you'll get.
Vác is a quaint and attractive town full of 18th-century bridges, squares, and merchant's homes all set around the stunning Cathedral of Mary's Ascension. Visiting just the town is a perfect romantic day out for couples!
A cruise to the Danube Bend and Vác often takes in some of the other locations on our list, such as Szentendre and Esztergom. This is the perfect alternative if you want to see those places in a whistle-stop tour!
#12 – Pécs
Best Cheap Day Trip from Budapest
Visit the museums which line pretty Káptalan Street
Enjoy delicious Hungarian cuisine in a traditional pub
Marvel at a domed Catholic church that used to be a mosque
The small Roman city of Pécs is just two hours from Budapest by train, located close to the Croatian border. Although there's lots to do here, you don't need to spend a lot of money to enjoy the city's sights – there's architectural treasures everywhere for you to peruse and enjoy without spending a penny. Some of the city's top attractions date as far back as the 11th century!
The charming and pretty Old Town and Medieval marketplace is a great place to wander around and try some Kürtőskalács or pick up some reasonably priced souvenirs for friends and family back home. If you are willing to break out of your budget and splash the cash, visit a ballet show at the Grand National Theatre of Pécs!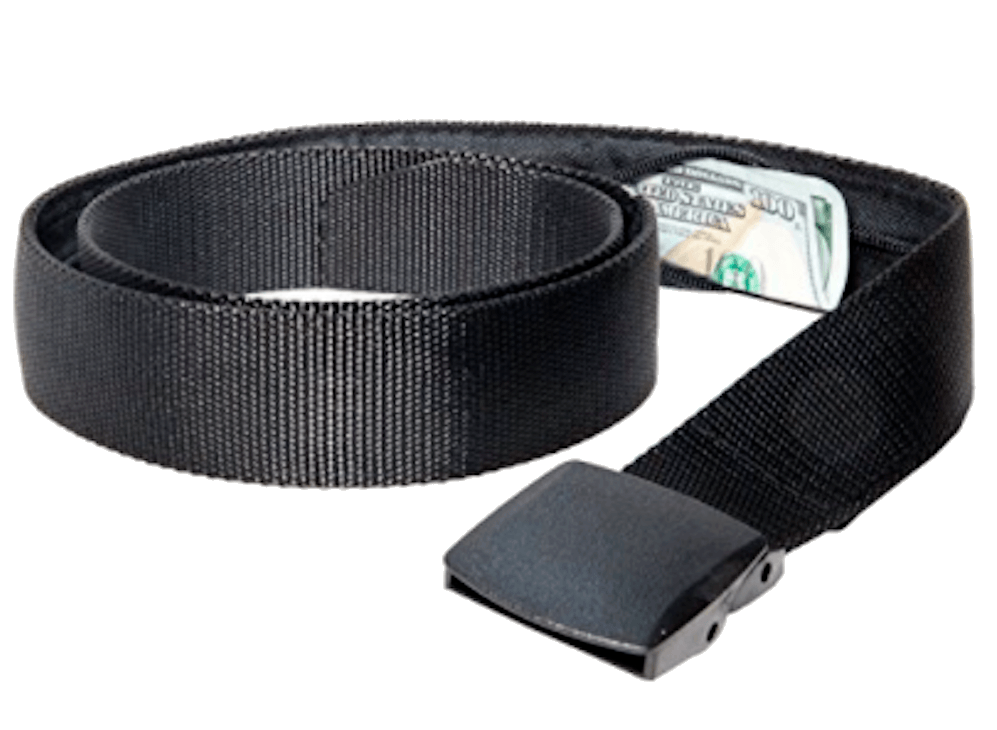 If you are traveling you should ALWAYS have emergency cash hidden on you! Security belts are great because they are affordable and can fit a ton of stuff in them (great for peace of mind!). Check out our favorite travel belt!
#13 – Nagytétény Castle and the Museum of Applied Arts
Art enthusiasts will LOVE this day trip
One of the easiest day trips from Budapest
Visit a fine art museum located inside a castle
Admire fine Hungarian and German furniture dating back to the 15th century
This easy and convenient day trip is under an hour away from Budapest by both car and public transport, and it's a real treat if you're into art! Technically within the city limits, the castle is in the heart of stunning countryside while it houses some precious art treasures from Hungary and across Europe.
As well as admiring the fine antique furniture that is over 500 years old, don't miss the collection of clocks and watches that date back to the 17th and 19th centuries – all of which are still in full working order!
If you're short on time in Budapest but still want to get out of the city, this is one of your best options as you can probably fit everything into half a day if you really want to!
Recommended day trip for architecture lovers
Discover one of the most charming small towns not only in Hungary but all of Europe.
Marvel at the 170+ listed buildings in Gyór's historic centre
If you're travelling by car, head to the historic archabbey at Pannonhalma
The picturesque town of Gyór is just over an hour from Budapest on the train and sits on a plain nestled between the three major rivers of the Danube, Rába, and Rábca. It's best-known for its plethora of Baroque architecture and boasts more than 170 listed buildings inside the quaint and scenic downtown area.
It's also possible to visit one of the most important Hungarian monuments from Gyór, the Pannonhalma Archabbey which is over 1,000 years old. In the historical complex, you can also admire the 13th-century Basilica and arboretum before taking some incredible panoramic photos of the Pannonhalma-Sokoróalja region – with vineyards as far as the eye can see!
Recommended day trip for seeing city life outside of Budapest!
Enjoy the slower paced life of a smaller Hungarian city
Visit the surrounding Puszta region and be charmed by an authentic horse farm
Take a tour out to the Hungarian Great Plains
Charming Kecskemét is right in the centre of Hungary's great plains, and roughly an hour away from the capital Budapest. The city is a beautiful baroque masterpiece which has plenty to see or do but is isolated enough to give the city plenty of its own character. The thing that Kecskemét is best known for is not its baroque architecture, but its equine culture!
From the city, you can embark on several tours that will take you out to the Great Plains where you can try your hand at horse riding, or simply just enjoy the spectacle of a horse show at Bugac. Kecskemét is a great place to take a break from the hustle and bustle of Budapest's city life while still having lots of things to keep you entertained!
Conclusion to the Best Day Trips from Budapest
There's lots of exciting options for travelling in Budapest, and most people generally spend a long weekend in the city before moving on to their next destination or heading home. If you're spending a week or a little longer in the city, I hope this article has been useful in helping you plan to see more of Hungary. From Esztergom to Eger, there's lots to love about this small central European country!
***Disclaimer*** Some of the links in this post are affiliate links. This means that if you book your accommodation through the site, One Weird Globe will earn a small commission at no extra cost to you. Your support helps me keep the site going :)
Latest posts by Aiden Higgins
(see all)