The city of Cartagena is famous for its colourful colonial architecture, cool graffiti, and its beaches facing the Caribbean sea. Exploring the cobblestoned lanes reveals a world packed full of bars, boutiques, and places to eat.
But there's much more to this part of Colombia than what you can find within this coastal city. Look outside and you'll find charming towns, coral reefs, and vast stretches of pristine jungle.
So look no further than our handy guide to the best day trips from Cartagena if you're thinking of exploring the places surrounding the city, and see what's on offer for you.
With everything from romantic day trips to family-friendly excursions, there's a whole lot to see and do around Cartagena.
Editor's note – Check out our 12 best hostels in Cartagena and find a place to stay that suits your style!
Quick Answer: Best Day Trips from Cartagena
Best Places to Stay in Cartagena
The colourful city of Cartagena sits on Colombia's Caribbean coast and is awash with colonial buildings and cobbled lanes. But depending on what you want from your time in the city, you should base yourself close to the beach for easy boat trips to surrounding islands, or in the centre of the Old Town for an authentic atmosphere.
• Best Hostel in Cartagena •
Smack bang in the heart of the walled city, this hostel is set inside an old colonial house and is surrounded by plazas that overflow with flowers. Choose from dorms or private rooms in this heritage building, and be greeted by a team of friendly staff who will help you plan your day trips.
Looking for something different? Check out our guide to party hostels in Cartagena!
• Best Budget Hotel in Cartagena •
This low key budget hostel in Cartagena is run by super helpful people who'll make you feel at home. The location is close to a busy local market and in easy reach of a boat trip to Isla Grande. There's also a bus stop close by which can take you around the city to see various sites.
Heading to Colombia? Save some money with our guide to the coolest hostels in Colombia!
• Best Luxury Hotel in Cartagena •
Design-led boutique style
In the heart of the old town, this charming hotel is a stylish place to stay in the city surrounded by restaurants and interesting sites. The spacious rooms here have balconies, marble bathrooms and huge beds. There's even a chilled rooftop pool, not bad at all for a sport to cool off in!
Staying Safe in Cartagena
While Cartagena is super safe, no matter where you are traveling, you NEED to have great travel insurance. We have personally tested TONS of travel insurance companies, and World Nomads is our favorite (and most affordable!).
Fill out the form below to get a quote so you can have a stress-free time traveling around Colombia!
Romantic Day Trips from Cartagena for Couples
Incredible adventure

Explore mangroves

Meet local communities
For an adventure together with your partner, it doesn't get better than this romantic day trip from Cartagena for couples. Hit the water as you canoe along the amazing channels and through tunnels that have been formed by mangroves in the swaps of Cienaga del la Virgen.
Get to grips with nature and understand more about this amazing ecosystem alongside local fishermen. The mangroves are vital to the surrounding areas and a vital habitat of the local wildlife, so spend a magical today canoeing among them with your partner and hear all about the animals that live here.
Stop off at secreted coves and hideaways along the water's edge and meet local families from a predominantly African origin that live off of fishing in the La Boquilla area. This a glimpse into a remote and rural world far away from the vibrancy of Cartagena and make for an eye-opening and memorable day out.
The Best Travel Backpack EVER MADE!?!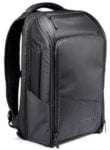 We are obsessed with backpacks – we've tried them all! And our favourite carry on backpack in the WORLD is the Nomatic Travel Backpack. This backpack has revolutionized the backpack industry and will change the way you travel forever :) Check it out here!
Speedboat trip

Explore a private island

Snorkelling
Spend the day in the blissful surroundings of the Rosario islands and treat you and your other half to a romantic day trip from Cartagena.
Hit the waves as you're whisked away on a speedboat across the sea to the heavenly archipelago nearby. You'll be able to catch a climb of Tierra Bomba island as you leave the cityscape behind you and become surrounded by the clear water of the beautiful Caribbean Sea.
You'll arrive at Isla del Sol, a private island which, you can imagine, has a pristine beach that's lapped by calm clear waters. You'll even get to use the swimming pool and bar of an eco-hotel, where you can also lunch by the sea.
There are some super scenic hikes to try out on the island where you won't come across another person for miles; or why not see what's living under water and take out a kayak and a snorkel?
Traveling as a family? Check out our best hostels for family in Cartagena.
Local life

Amazing food

Huge carnival
If you want to make the most of your trip to Cartagena by packing in some of the country's top sites then this trip to Barranquilla is for you.
Take this tour from the city and be taken all the way to the beauty of Barranquilla safely and quickly without having to worry about a thing. This hardworking city is located in Rio Magdalena and surrounded by the Caribbean Sea as well as tangles of mangroves.
It's a hot and sweaty place that will give you a glimpse into the real everyday life of Colombians.
The best time to visit is for its Carnaval, which is the largest street party in the whole of Colombia! Make sure you turn up to have fun among the crowds as you watch the colourful array of amazing floats, dancing and revelry.
The town is less touristed than many others along the coast but is packed full of fantastic places to eat and energetic bars to have a drink or two in.
Cruise the Caribbean

Dinner on board

Music and drinks
We all know that sunsets are romantic, but how can they be made more romantic? How about a tour on a yacht at sunset on the Caribbean Sea? That's right: this has to be one of the most romantic day trips from Cartagena for couples, a true slice of luxury and incredible surroundings.
Set sail for the open sea as you cruise around the bay with a drink in hand from the yacht's open bar. The helpful crew will be on hand to serve you and your partner with drinks, plus a meal will be served on board.
Relax on the backdrop of a sunset and music as you soak up the skyline together. Make sure to spot the lighthouse as you float in the waters around Castillo Grande, as well as views of Boca Grande, Manga and Getsemani.
Return back to the dock and be wowed by the views of the glistening old city at night.
#5 – Blue Apple House
Seclusion at a private beach house

Relax on the beach

Eco-minded place
A secluded secret gem of a romantic day out from Cartagena for couples, this is the place to go if you want a little seclusion together. An easy day trip and a laid-back enclave of cool, spend the day at Blue Apple House: a small private beach house.
Make sure you call beforehand and you'll have a table and seats waiting for you either by the pool or right on the sand. The staff will welcome you and serve up delicious food and drinks all day accompanied by the chilled out beats of the poolside DJ.
It's not just a place to go and relax either – the owners make sure to employ local staff and support local communities. There's also an eco mindset, and the staff work hard to make sure your day at the beach house is as ecologically minded as it can be. The ideal place to spend the day enjoying quality time together on the beach.
Day Trips from Cartagena with Kids
Learn more about Colombian life

Splash in the sea

Try local food
Get out and about and see some local life, learn more about the areas around the city, and spend time on the beach on this fun day trip from Cartagena with kids. Your family will love exploring more of Colombia as you leave Cartagena in the morning and drive towards the island of Manga.
Enjoy your time on the island and see the interesting Bosque neighbourhood with a visit to the Mamonal industrial area to learn more about the old industry that has affected the country.
Drive over the Campo Elias Teran Bridge and leave the city skyline behind as you arrive on the stunning island of Baru.
The rest of the day will be spend splashing on the shoreline in the calm waters and playing together on the sandy paradise beach. There are some fantastic places to stop off for local food if you want to try out some culinary specialities.
And then? While away some more house swimming and chilling out at Playa Blanca.
Editor's note – If you are going to stay in Bogotá, you should check out our article about Where to stay in Bogotá!
Visit a volcano

Cover yourself in mud

Swim in the lake
This top day trip from Cartagena with kids is bound to be a memorable one. Get picked up from your hotel and make the drive to the amazing Totumo Volcano where you'll have a whole lot of fun together. Located in Santa Catalina, the journey will take around an hour and a half but takes you through the scenic Bolivar region with its tropical landscapes.
Arrive at the volcano and hike to the top for amazing views of the lakes, lush forest and tops of jutting mountains. The volcano might be small but it's drenched in local tales and traditions.
It's said (apparently) that a priest poured holy water in the lava of the volcano to tame it, which is why, instead of spewing lava, a spa-like mud bath can be enjoyed there today.
Sit with your family in one of the mud baths; it's bound to make your children laugh as they cover themselves in mud. The baths are actually rich in minerals and are alleged to come with healing properties. Take a swim in the nearby lake to wash off the mud and the drive home feeling very refreshed indeed.

Meet local people

Learn how to fish

Canoe on the lagoons
Spend the day with locals as you and your family take a day trip to the countryside. A fantastic experience for children, you will be driven to La Boquilla to learn about fishermen and the lives of the local people who live in the area.
Try out fishing in the local way at two spectacular lagoons, Cienaga de Juan Polo and the Cienaga de la Virgen. Local fishermen will teach you and your children how to fish the local way and, if you're lucky, you might be able to catch a sea bass, or shrimps and crayfish.
Make the most of your family day trip from Cartagena and head out onto the water on a canoe and chat with the fisherman via your guide. There's plenty of amazing stories to hear and laughs to be had.
After a busy day of fishing, refresh yourself with a cold coconut to drink and cook up your day's catch at a local beachside restaurant.
#9 – San Basilio de Palenque
Important history

Learn about local community

UNESCO sites
A really fantastic experience and one of the best day trips from Cartagena with kids, especially if you want them to learn a little about Colombia's history.
Make your way to San Basilio de Palenque, located in the foothills of the Montes de Maria – just an hour's drive away from the centre of the city.
The town may be small but its cultural significance is so important that is has been declared a UNESCO site of Intangible Cultural Heritage of Humanity.
San Basilio de Palenque is considered one of the first 'free town' in the Americas and has an amazing history which is fascinating to learn about. The town has retained much of its oral and musical traditions and is home to mainly Afro-Colombians who are direct descendants of African slaves.
Visiting the town will be an eye-opener as you came face to face with the history of the slave trade and its lasting impact on Colombia and the world.
#10 – Usiacurí
Best
Budget

Day Trips from Cartagena
Colonial architecture

Charming town

Handmade souvenirs
Budget-friendly and full of character, a trip to Usiacuri is one of the best day trips from Cartagena. Usiacuri dates back to 1533 and is one of the oldest towns along the Atlantic coast in Colombia.
The charming coastal colonial town is just a couple of hours away by bus from Cartagena, meaning it's not just a pretty simple to get there, but it also makes for a budget day trip from Cartagena, too.
And it's a fascinating place to spend the day. Nestled among palm trees and with winding lanes, you'll be charmed by the historical Spanish colonial architecture and leafy, laid-back atmosphere of Usiacuri as you wander the streets.
The small population produces a whole array of artisan products crafted from a plant called iraa. The handmade goods are sold throughout the town and it's a great place to buy some interesting souvenirs including weavings, handbags and jewellery.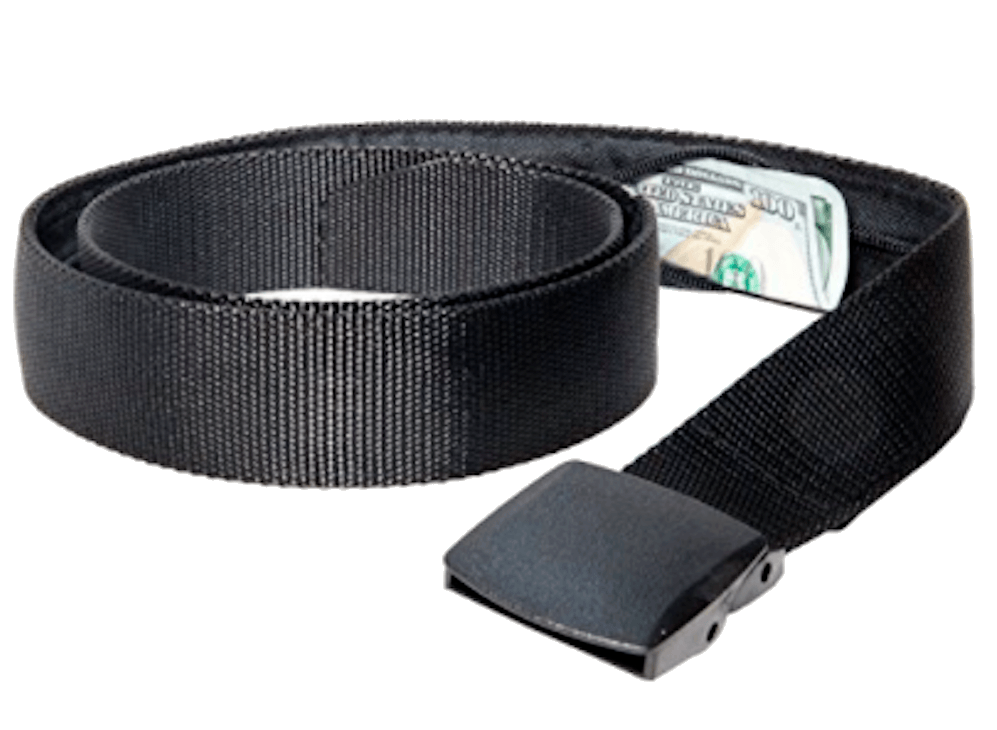 If you are traveling you should ALWAYS have emergency cash hidden on you! Security belts are great because they are affordable and can fit a ton of stuff in them (great for peace of mind!). Check out our favorite travel belt!
Meet local women

Support small community

Learn new skills
An interesting, creative and fun day trip from Cartagena, head out for the day to La Boquilla and learn something new. An awesome way to support a local initiative, spend the day meeting local ladies as they teach you about coconuts! The project is called Madres-Cabeza de Familia y sus Cocos, which translates as 'Mothers Head of Family and Their Coconuts' and is a collective of seven local women.
The ladies have been equipped with skills they learnt from a craft class sponsored by the foundation ProBoquilla and now produce various crafts themselves.
Spending the day with these friendly mothers is a lot of fun and you'll be able to learn how to make the accessories yourself. As you work on your jewellery together you can spend time chatting and laughing about life and sharing stories.
A fun and a worthwhile day trip that will leave you with fond memories and a better understanding of smaller communities in Colombia.
#12 – Sacred pools at Playa Koralia
Blissed out beach day

Indigenous area

Beautiful nature
For a Cartagena day trip with a focus on wellness, head to Playa Koralia. Close to Santa Marta to the north of the city, and fringing the foothills of the Sierra Nevada Mountains, this long coastline is rich with history and indigenous culture.
A day spent in this picturesque part of Colombia is an amazing and budget day trip from Cartagena. The area is home to many sacred pools that are infused with hydrotherapeutic minerals that can help heal various conditions. But you can also spend the day hiking among the many waterfalls in the foothills or kicking back on the beach.
On the pure white sandy beach itself, eco-lodges have set up to provide yoga on the beach alongside the peaceful atmosphere. You can spend the whole day here swinging in the hammock surrounded by nature whilst sipping on a smoothie.
#13 – Manzanillo Del Mar
Beach day

Local Colombian life

Tasty beach snacks
Not too far from the city limits, and a top budget day trip from Cartagena, is Manzanillo Del Mar. The scenic bay is the ideal place to spend the day on the beach; hop on the bus from the city and you'll soon be on the sand escaping the heat and swimming in the crystal clear waters of the sea.
Manzanillo is only 30 minutes north of the city, but unlike other beaches in the city, it's much calmer and peaceful without big tourist crowds. The area has a friendly atmosphere and is the ideal spot to spend the day lounging in the shallows surrounded by local people.
The area around the beach is simple and you can even rent yourself a thatched beach hut for a meagre sum of money if you want somewhere to shelter from the sun.
The small eateries along the sand serve up grilled local dishes and present a fantastic chance to try out authentic food surrounded by real Colombian life.
Bonus Trip! – Mercado de Bazurto
Great for market lovers

See authentic local life

Try some Colombian food
Set outside the centre of Cartagena, Mercado de Bazurto is a veritable market lover's heaven. This huge place is full of vibrant local life and isn't one to miss if what you're looking for is to experience a slice of real Colombia.
Because of its massive size, this budget day trip from Cartagena might be best experienced with a guide, who can help you navigate the maze-like market itself, but you can dive right in yourself, too. But it definitely helps if you've done this sort of thing before.
It isn't a tourist attraction by any means – it's dirty, loud, and full of fake sports apparel and everything else a big, untouristed market would be filled with.
Since it's so close to the centre of the old city, visiting the Mercado de Bazurto would work quite well as a half-day trip from Cartagena as well. Spend some time getting quite literally lost in this crazy market and try something tasty from a food stall while you're there.
Final Thoughts on the Best Day Trips from Cartagena
Wow, there are simply so many amazing experiences that you can have on a day trip from Cartagena.
If you thought Cartagena was going to be an amazing place to visit, then you're going to be blown away by the amount of once in a lifetime travel adventures that are on offer in the surrounding area – and all on an easy day trip from the city streets.
Spend time with your family on a day trip from Cartagena with kids as you learn about local culture and history, romance your partner on a yacht trip at sunset, or meet some local women and hear about their lives as they teach you new crafts.
Cartagena and all of its surrounding scenery is waiting for you…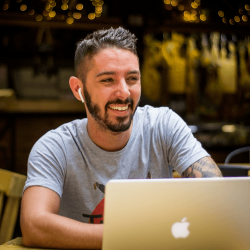 Latest posts by Aaron Radcliffe
(see all)