Looking to take a break from all the museums and the nightlife of Little Rock? Why not rev up your engine or hop on a train and head to one of the many parks and small towns within a few hours of Little Rock?
Not far from the capital of Arkansas, you'll find small towns teeming with charm and culture, as well as massive natural parks where you can get lost in the heart of America!
Arkansas isn't made up only of adventures; you can also take a load off, sit back, and relax at one of the many hot springs or natural springs found around Little Rock.
If you can't be bothered with all the planning that goes into a day trip from Little Rock, no worries! We've gathered all the best day trips from Little Rock into one place, so you can hit the road in no time!
Quick Answer: Best Day Trips from Little Rock
#1 – Memphis, Tennessee
Best day trip from Little Rock with kids
Graceland: Home of Elvis

Rock n' Soul Museum

Memphis Pyramid
Memphis is a town that truly needs no introduction. All the historical exhibits and rock and roll museums are just a short journey away from your hotel in Little Rock. Whether you're looking to dive into America's civil rights history or explore the life of Elvis, Memphis has a museum to suit you.
If you're traveling with children, Memphis has a host of ways to keep them entertained – including interactive exhibits and rides that the entire family can enjoy. With zoos and live music venues, Memphis is a town you're sure to want to visit again!
#2 – Buffalo National Park
Best cheap day trip from Little Rock
Canoeing and swimming

Hikes and mountain views

Family picnics
After spending some time in the big city, travelers are bound to want to find an escape from the concrete jungle and venture off into the wilderness. Lucky for you, Buffalo National Park is just a short drive away from Little Rock!
If you're a bit short on cash, Buffalo National Park is one of the cheapest day trips you can take from Little Rock. With its breathtaking hiking trails and stunning views of the countryside, you can get the experience of a lifetime without paying an arm and a leg!
Need more info? Here's a rundown of things to do in Little Rock to fill your time there!
#3 – Paris, AK
Best day trip from Little Rock by car
Climb Mount Magazine

The Eiffel Tower

Vineyards
Paris Arkansas may be easily confused with its neighbor across the Atlantic – it even has its own mock Eiffel Tower! But Paris Arkansas stands apart with its gorgeous views from Mount Magazine and vineyards where tourists can wine and dine in style.
Although Paris is a small town, it does not lack any of that traditional country charm. With boutique shops and restaurants, travelers can truly immerse themselves in the local lifestyle. The crowning jewel of Paris is the magnificent Mount Magazine, which offers stunning views out over the state!
| Pro Travel Tip
Experience the world like never before with WayAway Plus – your ultimate travel companion, offering cashback on all your hotels and flights, as well as its premium travel concierge service to help you with any issues that come up on your trip!
#4 – Hot Springs
Best romantic day trip from Little Rock for couples
Natural Hot Springs

Anthony Chapel

Botanical Gardens
Your day trip from Little Rock doesn't have to be spent sweating up a storm on a trail. Why not take a load off and relax at Hot Springs, Arkansas?
Hot Springs is, as you may have guessed, famous for its natural Hot Springs. The natural springs make for the perfect destination to ease those hiking aches and pains after exploring the nearby mountains.
After taking a long soak, Hot Springs even has botanical gardens – such as the Garvan Woodlands Gardens – where you can leisurely smell the roses before you find yourself mountain climbing again!
#5 – Walnut Ridge
Best day trip from Little Rock by train
Home of the Beatles Festival

Boutique Shops

S0uthern Hospitality
Get ready to hop on a train and embark on an adventure from Little Rock to Walnut Ridge! This unassuming town comes alive every year with the annual Beatles Festival. Even if you don't make it in time for the concert, you'll still find many things to do in this small town.
The first place travelers head to is the Beatles Park, where there are several murals honoring the world-famous band. You'll also find a guitar walk at Cavenaugh Park and a museum honoring veterans.
Still haven't booked for Little Rock? Find out where to stay in Little Rock for any type of trip!
#6 – Eureka Springs
A quirky and artsy stop in Arkansas
Thorn Crown Chapel

Explore the downtown

Beaver Lake
For a small-town, Eureka Springs truly comes alive! The heart of the community is the downtown, which channels European vibes mixed with southern charm. Tourists can hop from one pub to the next. With everything from boutique shops to restaurants serving delicious meals, you'll never have a dull moment!
Surrounding Eureka Springs are tons of places where you can get lost in nature. See the animals at the Turpentine Creek Wildlife Refuge or visit beautiful Beaver Lake.
#7 – Blanchard Springs Caverns
Best day trip during the summer
Age-old caves

Perfect place to beat the heat

Nearby hiking trails
Arkansas's summers are sweltering. So, why not take a day trip from Arkansas and go down under? We aren't talking about Australia; we're talking about the Blanchard Springs Caverns!
Located in the St Francis National Forest, the Blanchard Springs Caverns will take you deep into the earth. The vast caverns expose limestone pillars sure to take your breath away.
Once you leave the caves, the surrounding areas have tons of places to hike and picnic before you decide to pack it in and head back to Little Rock.
#8 – Murfreesboro
Make some waves!
Crater of Diamonds

Lake Greeson

Ka-Do-Ha Indian Village
Murfreesboro is truly a diamond in the rough. On the surface, Murfreesboro may just seem like just another small town, but from the second you set foot onto the pavement, you'll be blown away by its undeniable charm.
One attraction that puts Murfreesboro on the map is the Crater of Diamonds. This large field is a place where you can shuffle through the dirt and literally find jewels lying on top of the earth.
After striking it rich, travelers can take to the water on Lake Greeson or learn more about indigenous heritage at the Ka-Do-Ha village!
#9 – Bentonville
Home of the famous Wal-mart!
Wal-Mart Museum

Crystal Bridges Museum of Art

Compton Gardens
In Bentonville, you can explore the history of retail giant Wal-mart, but this is just the beginning of all of the things that this small Arkansas town offers!
Other than the historic buildings and charm of the downtown, Bentonville is also home to the Crystal Museum of American Art. When you're done wandering the exhibits, head to Compton Gardens to immerse yourself in the natural beauty of Bentonville.
#10 – Petit Jean State Park
Best hikes in Arkansas
Waterfalls

Hiking Trails

Unique Rock Formations
Arkansas does not lack in natural beauty. You can head to Mount Magazine one day and have a totally different experience when visiting Petit Jean State Park the next!
Petit Jean State Park is filled to the brim with hiking trails showcasing breathtaking rock formations and leading travelers to gorgeous waterfalls. Located just a short ride from Little Rock, this national park is one you'll never want to leave!
#11 – Heber Springs
Perfect place to go fishing
Greers Ferry Lake

Little Red River

Sugar Loaf Mountain
We hope you brought your fishing rod – Heber Springs is the perfect small town to get lost in the beauty of the wilderness and take life at a slower pace by the banks of the lake.
Even if you're looking to get your blood pumping, Heber Springs offers endless hiking trails leading through some of Arkansas's most gorgeous woods. With waterfalls and mountains, there is little that Heber Springs doesn't provide for any nature lover.
Final Thoughts on the Best Day Trips from Little Rock, AK
Little Rock makes for the perfect home base to explore the rest of the wonders throughout the state. Whether you're traveling solo or vacationing as a family, your dream holiday is only a short trip away.
Although you're bound to fall in love with the museums and history of Little Rock, no vacation would be complete without also exploring the natural beauty throughout Arkansas.
The quaint towns and acres of lush forests will have you wishing you never had to leave Little Rock. With so much adventure just down the road, Arkansas is a place you'll dream of returning to!
***Disclaimer*** Some of the links in this post are affiliate links. This means that if you book your accommodation through the site, One Weird Globe will earn a small commission at no extra cost to you. Your support helps me keep the site going :)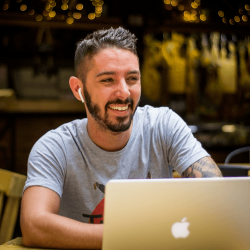 Latest posts by Aaron Radcliffe
(see all)