Straddling the great Arkansas River, the capital of Little Rock sits on the doorstep of some of America's most breathtaking expanses of wilderness. But before you head out to the mountains, you might want first to explore all the extensive museums and gorgeous sights of Little Rock!
With so much to do in Little Rock, it is easy to become overwhelmed with all of the parks, exhibits, libraries, trails, and eateries in the city. Do you really want to spend hours searching the internet to find all the best things to do in Little Rock?
We're saving you time and energy with this guide to the 15 best things to do in Little Rock! Whether you want to shop till you drop or dive deeper into Arkansas' history, we have a place for you!
Without further ado, let's take a look!
Quick Answer – Best things to do in Little Rock
• The 15 Best Things to Do in Little Rock •
Fun Things to Do in Little Rock
Little Rock has everything from museums to mountain hikes. No matter how you like to travel, this city is sure to have something that will make you fall head over heels in love!
#1 – Pinnacle National Park
Boat rental available

15 miles of trails!

Right by the Arkansas River
The city of Little Rock is located on the doorstep of some of the most beautiful landscapes in America. Lucky for you, travelers won't have to go too far to enjoy the great outdoors; breathtaking Pinnacle Mountain is located just 16 miles outside of downtown Little Rock!
Pinnacle Mountain has more than 15 miles of trails leading to the peak and along the gorgeous Arkansas River. With boat rentals and biking paths, there are so many ways to explore Pinnacle Mountain. That's why Pinnacle Mountain earns its spot as one of the most fun things to do in Little Rock!
Will you be in Little Rock a while? Here's your guide to the top day trips from Little Rock for exploring the area!
#2 – William J. Clinton Presidental Library
On-site museum

Elaborate displays

Be sure to get a tour!
The William J Clinton Presidential Library is so much more than just a place to do research; it is an extensive museum taking you through America's history during the Clinton administration. With exhibits exploring everything from what life is like in the White House to Little Rock's local history, guests are sure to find something that will take their fancy.
What really makes the Presidential Library one of the best things to do in downtown Little Rock is the mock Oval Office, where visitors can pose for pictures behind the president's desk!
Need more specifics? Here are the best neighborhoods in Little Rock to stay!
#3 – Little Rock River Market
Many local food options

Centrally located

Saturday farmers market
The heart of Little Rock's downtown is the River Market. In this historic renovated building, travelers will find tons of restaurants offering everything from southern food to international cuisine. If you want to catch a glimpse of local culture, be sure to head down to the River Market on a Saturday for the weekly farmers market.
Located in a central spot, tourists will be just minutes away from the Presidential Library and Heifer Village. With great food and tons to do, the River Market is one of the best things to do in Little Rock this weekend!
The Best Travel Backpack EVER MADE!?!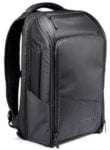 We are obsessed with backpacks – we've tried them all! And our favourite carry on backpack in the WORLD is the Nomatic Travel Backpack. This backpack has revolutionized the backpack industry and will change the way you travel forever :) Check it out here!
#4 –
MacArthur Museum of Arkansas Military History
Closed Sunday and Monday

Museums of local military history

Free admission
Are you looking for one of the best free things to do in Arkansas? Head over to the MacArthur Museum of Arkansas Military History. Named after the famed General Macarthur who fought during World War II and the Korean War, this museum will take you through Arkansas' history – from its territorial status until the present.
While walking through the museum, you'll discover everything from jeeps to century-old weapons. If you feel like you need a breath of fresh air, the museum is also surrounded by a beautiful local park!
#5 –
Esse Purse Museum
10 USD admission

History of purses

On-site store and gift shop
One of the more unique things to do in Little Rock is visiting the Esse Purse Museum. The exhibits here will take you through the history of the purse from the early 1900s to the present day. Showcasing everything from the lavish to the strange in purse designs, you're sure to find something that will spark your interest.
The Esse Purse Museum is also bound to make you want to start shopping. With its very own store, tourists will have a wide selection of unique purses to choose from!
Romantic Things to Do in Little Rock
Nothing quite compares to wandering down romantic lanes and paths hand in hand with your honey. If you're a couple coming to Little Rock, nothing will turn on the romance quite like these spots!
#6 -Wildwood Park
Hiking trails

Diverse gardens

Gorgeous lake
Known as a popular local spot for wedding photographers, there is no place in Little Rock quite like Wildwood Park if you're looking to turn on the romance. Not only will couples find miles of trails and a Swan Lake, but the Wildwood Park is also home to many arts projects, so don't be surprised if you hear music coming from the trees!
If you want to go fishing, head out on a hike, or cuddle up in a gazebo, Wildwood Park is the perfect place to take life at a slower pace!
#7 – The Old Mill
Gone With The Wind location

Historic grist mill

Don' forget to bring your camera!
A very cool thing to do in Little Rock is to head over to the famous filming location for the 1939 film, Gone With The Wind! The Old Mill is home to a restored 19th-century grist mill and some of the most gorgeous scenery in all of Little Rock.
Guided tours are available throughout the park, but many people choose to simply take a picnic lunch and spread out across the lawn to enjoy the breathtaking scenery.
#8 – Riverfront Park
Miles of hiking trails

Many bridges over the Arkansas River

Several historic markers
Riverfront Park has a little bit of everything for everyone! If you're a couple, this park by the Arkansas River is perfect for a sunset stroll by the water. Are you traveling with kids? Riverfront Park has spots like the Peabody Splash Park, where children can cool off and have some fun!
With several famous bridges crossing the river, visitors will be given unique views of the water and the Little Rock skyline. Top that off with many monuments commemorating local heroes, and you'll find there's always something new to discover at Riverfront Park!
Things to Do in Little Rock with Kids
If you're traveling as a family to Little Rock, you're in luck! Arkansas's capitol has plenty of fun things to do for kids of all ages!
#9 – Little Rock Zoo
Admission: 12.95 USD

Many animal exhibits

Great food options
Looking for a great thing to do in Little Rock with kids? Head over to the Little Rock Museum! With over 500 animals calling this zoo home, you'll be able to travel the world and see some of Earth's most amazing creatures in just a matter of hours!
With the Little Rock Zoo's great eating options and interactive displays, you won't have to worry about heading back and forth all over the city. The zoo's staff even have many demonstrations where you can see the animals in action!
Mobile scavenger hunt

Explore the sights of Little Rock

Perfect for all ages!
Adults love heading to historical monuments and museums, but kids may find being dragged to various old buildings a literal drag. Add an extra layer of fun to your holiday with the Little Rock Scavenger Hunt! Downloaded straight to your phone, the entire family can explore some of the best sights of the city while completing interactive challenges.
Whether you're a couple, a group of friends, or a family, the Little Rock Scavenger hunt is a great way to bring everyone closer together!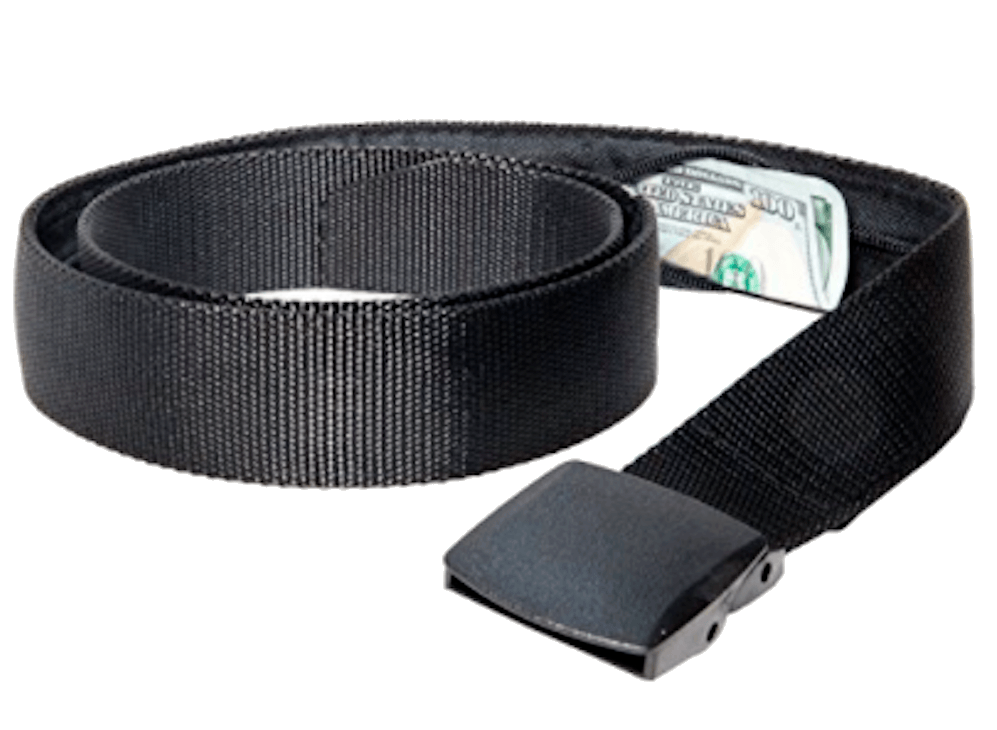 If you are traveling you should ALWAYS have emergency cash hidden on you! Security belts are great because they are affordable and can fit a ton of stuff in them (great for peace of mind!). Check out our favorite travel belt!
#11 – Museum of Discovery
Admission: 10 USD

Interactive exhibits

Fun for the whole family!
If you're looking for something that will challenge your brain while entertaining you for hours, the Museum of Discovery is for you! Located in the heart of downtown Little Rock, the entire family will learn all about nature and the weather through its interactive exhibits.
Get ready to experience an earthquake and take to the stage in some of the demonstrations – the Museums of Discovery is sure to be one of the major highlights during your holiday to Little Rock!
Free Things to Do in Little Rock
Are you on a budget? No need to worry! Whether you're looking to hike or check out Little Rock's extensive history, there are tons of free things to do in the city.
#12 –
Little Rock Central High School
National Historic Site

Tours available

Free to visit
Little Rock Central High School made headlines in 1957 for being the site of many demonstrations protesting the integration of American schools. Nine black students had to be escorted into their classrooms by the military to ensure their safety.
The still-active high school is now listed on the national register of historic places and offers tours taking visitors through this dark chapter of America's history. With its beautiful campus and thought-provoking exhibits, the Little Rock Central High School is one of the best free things to do in Little Rock.
#13 –
Historic Arkansas Museum
Closed Sunday and Monday

Seven galleries

Monthly events
The Historic Arkansas Museum will take you back to the past with its extensive exhibits and living history demonstrations. With everything from Native American roots to the modern age, the museums will showcase every aspect of Arkansas' story.
If you're looking to dig even deeper into the history of Arkansas, you can pay 2.50 USD to enter the Historic Grounds. Here, guests can interact with actors who demonstrate what life was like in Arkansas centuries ago.
#14 – Old State House Museum
Closed Sunday and Monday

Diverse gardens

Free admission
You can literally feel the history of the Old State House Museum from the second you step through the door. This breathtaking mansion was the seat of power for the state of Arkansas from 1833.
Although the Old State House is no longer the residence of the governer, it is still one of the most important buildings in Little Rock. With exhibits running through every room in this massive house, guests can learn more about the rich history of Arkansas' government.
#15 –
Big Dam Bridge
Longest pedestrian bridge in the US

Gorgeous views of the Arkansas River

Centrally located
After spending all that time exploring the exhibits of the museums indoors, be sure to head over to the Big Dam Bridge to get a breath of fresh air and the chance to take in some fantastic views of the Arkansas River!
No matter if you're bringing your bike or just heading out on foot, the Big Dam Bridge will show you a side of Little Rock that is sure to be one of your best memories from your holiday. With access to the Presidential Library and the River Market, exploring the bridge is a great way to break up your itinerary while exploring Little Rock.
Final Thoughts on Things to do in Little Rock
Acting as a gateway to all the gorgeous natural parks of Arkansas, Little Rock is sometimes overlooked as just a place to rest before setting out on a hike. But as you can see, one could spend weeks in Little Rock without scratching the surface of everything on offer!
As you begin exploring the streets of Little Rock, you'll discover even more spots that we weren't able to include in our list. The fun in Arkansas truly never stops!
So, pack up your bags – your adventure is right around the corner!
***Disclaimer*** Some of the links in this post are affiliate links. This means that if you book your accommodation through the site, One Weird Globe will earn a small commission at no extra cost to you. Your support helps me keep the site going :)
Latest posts by Clair Ricketts
(see all)