There's no place in Florida quite as serene, gorgeous and heavenly as Marco Island. With a laid-back tropical feel and miles of secluded beaches, this island paradise is sure to soothe your soul and rejuvenate your senses. 
But some folks get restless after days of relaxation and heavy doses of Vitamin Sea. Thankfully, you'll find a bevy of fantastic and lively destinations near the island. 
From historical wonders to blooming wildlife havens, there are scores of attractions near Marco Island that will add an extra element of adventure to your beach escape. 
And guess what? We're helping you experience a rocking and epic vacation here by highlighting the best day trips from Marco Island, FL. 
Quick Answers: Best Day Trips from Marco Island, FL
#1 – Naples
Best Day Trip from Marco Island by Car
Known for its high-end shopping

Sophisticated dining options 

Surprisingly affordable 
Naples is just a 30-minute drive from Marco Island, and it features everything you need for a pleasurable day trip. Mouth-watering food? Check! Excellent shopping choices and colorful culture? Absolutely! 
What's more, it boasts a diverse collection of attractions to satisfy travelers of all stripes and ages. From golf, museums and yoga classes to mangrove forests, the options for fun, adventure and leisure in Naples are seemingly endless. 
Our favorite attraction in Naples is its expansive boardwalk which offers awe-inspiring panoramas, especially during sunsets. Did we mention that it's free to visit for everyone?
Going to Marco Island, FL? This guide on fun stuff to do in Marco Island hits all the highlights!
#2 – Captiva Island
Best Romantic Day Trip from Marco Island for couples
Romantic sunsets

Quiet beaches 

Eclectic dining scene 
Captiva — the quirky and charming little sister of Sanibel — is an ideal day trip for couples who want to infuse a dash of romance into their vacation. With romantic sunsets and pristine beaches, you'll definitely feel romance in the air on this beautiful and wondrous island. 
Of course, the island has a burgeoning dining scene to appease the taste buds of any couple. On top of it all, the island has tons of seaside pursuits and recreational activities for the intrepid lovebirds, including paddling, sailing and swimming.
The Best Travel Backpack EVER MADE!?!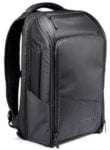 We are obsessed with backpacks – we've tried them all! And our favourite carry on backpack in the WORLD is the Nomatic Travel Backpack. This backpack has revolutionized the backpack industry and will change the way you travel forever :) Check it out here!
#3 – Bonita Springs
Best Day Trip from Marco Island with Kids
Educational, family-friendly attractions 

Full of outdoor pursuits 

Welcoming beach community 
Traveling with kids? Start your day trip to this city with a pit stop to the Nature Center at the Conservancy of Southwest. Here, you and your kids will have a blast learning about wildlife rehabilitation and conservation through its hands-on exhibits. 
Keep the momentum going by taking a boat ride to Dalton Discovery Center where you'll experience its splendid touch tanks. You can also visit the 2.5-mile sandy cove at Lover's Key State Park, and spend hours there birding, beach-combing, sandcastle building and sunbathing.
Still haven't booked for Marco Island? Find out where to stay in Marco Island for any type of trip!
#4 – Fort Myers
Best Cheap Day Trip from Marco Island
Tons of free attractions 

Known for its historic homes 

Fabulous beaches 
Fort Myers is a tad quieter in comparison to its party neighbors like Miami. Still, it makes an interesting and fun day trip, especially if you're looking for budget-friendly experiences. In Fort Myers, you'll discover a slew of attractions that won't cost you a dime. 
For one, you can spend hours spotting manatees and other charming animals at Lee County's Manatee Park. Likewise, you may explore and hike the trails at the 60-acre Matanzas Pass Preserve where you'll catch sight of turtles, owls, hawks, rabbits and raccoons.
#5 – Everglades National Park
Best Day Trip from Marco Island for Nature Lover
The country's largest subtropical wilderness 

Unparalleled and otherworldly landscapes 

American National Park 
No list of the best day trips from Marco Island is complete without a visit to the famous Everglades National Park. After all, this sprawling and extraordinary 1,508,243-acre national park is listed as a UNESCO World Heritage Site. 
For a memorable day trip in the Everglades, go on a sightseeing boat tour that will take into the heart of the region's mangrove swamps. Alternatively, you may appreciate the beauty and majesty of the area in rather exciting fashion by taking a guided eco tour.
#6 – Miami
A very cool and hip spot
Energetic city 

Stunning art deco architecture 

Trendy attractions 
They don't call Miami the "magic city" for nothing. With a variety of trendy and colorful sights, this city will give you a magical and unforgettable day trip from Marco Island. Since you're visiting the city for just a day, you should book a guided city tour. 
Most guided tours include visits to the Miami Seaquarium, Vizcaya Museum and Gardens and the South Beach Art Deco district. There are also tours designed to suit your interest in this eclectic and popular city.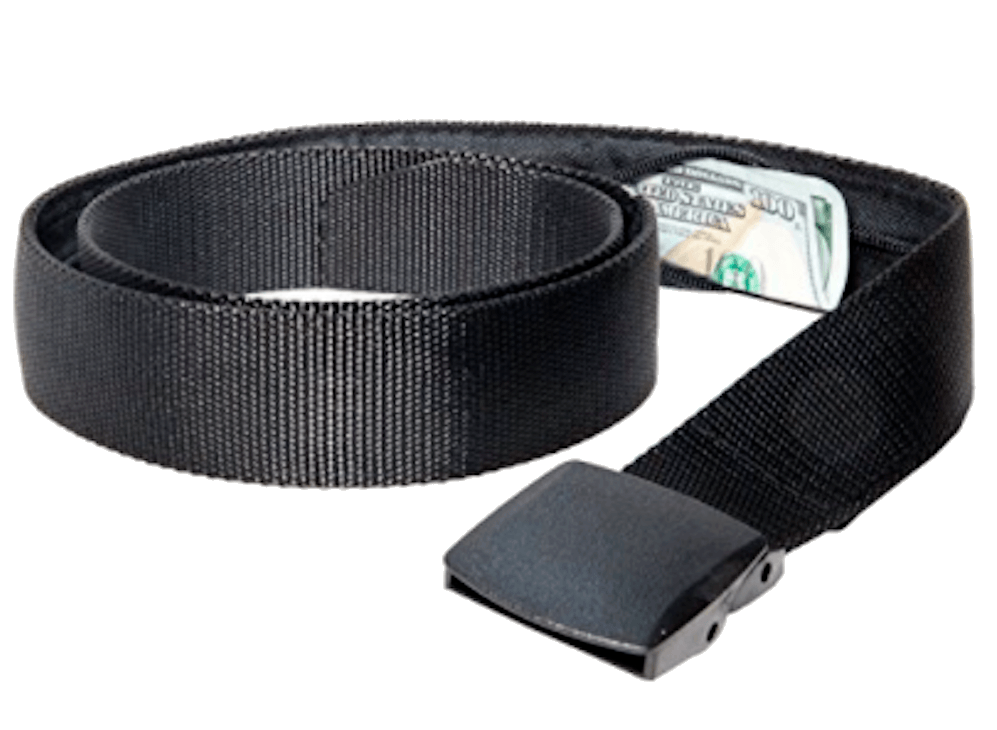 If you are traveling you should ALWAYS have emergency cash hidden on you! Security belts are great because they are affordable and can fit a ton of stuff in them (great for peace of mind!). Check out our favorite travel belt!
#7 – Koreshan State Park
Families will love this day trip
Full of outdoor recreation 

Historic sights 

Ideal for all ages 
Steeped in culture, this state park is a wondrous blend of outdoor recreation and history. As you explore this state park, you'll learn more about the Koreshan, which is a religious sect founded in 1893. 
For an historical experience, tour the well-preserved buildings of this state park. Afterwards, spend the rest of the day enjoying the recreational activities in its tranquil green space. Activities here include geo-caching, wildlife observation, hiking, boating and paddling.
#8 – Big Cypress National Preserve
Recommended day trip for outdoor enthusiasts
Home to several plant species 

A ton of wildlife 

Outdoor adventure playground 
Adventure junkies will, no doubt, find their bliss in this action-packed national reserve. Open since 1974, the park has been a playground for those who enjoy wildlife watching, kayaking, canoeing, cycling, hiking and off-roading. 
Plus, the swamp has some remote corners that can only be accessed by licensed and accredited off-road vehicles, or air-boats. On your way to these remote spots, you'll likely encounter a bundle of wild animals including turtles, crocodiles and alligators. 
As a bonus, the park is home to a wide range of plant species
#9 – Estero
An oasis of fun for shopaholics
Shopping destination 

Relaxed atmosphere 

Loads of unique attractions 
Don't let its size deceive you! Sure, the town is pretty small, compared to other cities and towns in Florida. But, amazingly, it's packed with attractions that will tantalize all types of travelers.
Usually vacation goers from Naples and Marco Island come to this destination for a little retail therapy. To get your shopping fix in Estero, head to the Coconut Point, home to several notable stores, such as Michael Kors and Apple. 
You may also stop by the Miromar Outlets which feature over 140 brand outlet and designer stores. After your shopping spree, don't forget to check out the area's terrific attractions, including the Koreshan State Historic Site and Stoneybrook Golf Course.
#10 – Matlacha
A must do for culture vultures
Colorful Instagram-worthy houses 

A slice of Old Florida 

Inexpensive day trip 
Matlacha is a colorful and funky glimpse of Old Florida. And, despite Florida's rapid development, this island has still retained its unique 19th-century fishing village ambiance. Even better, it's full of color and art and even looks like a hipster's dream. 
In Matlacha, you'll discover a cornucopia of colorful galleries, shops, waterfront restaurant and a community park. While visiting the island, drop by the Wild Child Art Gallery and Leoma Lovegrove and Gardens to immerse into the island's culture. 
Alternatively, you may take a guided tour of the island's eccentric and quaint art galleries, boutiques, bars and homes.
#11 – Pine Island
Active travelers will adore this day trip
Superb fishing spot 

A lot of water sports 

Peaceful island 
Pine Island is, no doubt, one of the most captivating day trips from Marco Island. Not only is it an idyllic piece of paradise, but it also overflows with exciting marine activities and water sports. 
Even though it doesn't have spectacular beaches, visitors can still enjoy a splashy adventure here by kayaking and canoeing the island's aquatic preserves. 
Surrounded by the Gulf Coast's sparkling and warm tropical waters, the island is also a godsend for anglers and is a well-known fishing spot. There's a picturesque boat cruise that will give you a unique perspective of this island as well. 
Final thoughts on Day Trips from Marco Island, FL 
There's no shortage of interesting and amazing day trips from Marco Island. Whether you're into fishing, hiking or hunting historical attractions, you'll find a host of day trips from this laid-back destination in Florida. 
Truthfully, these suggestions are just the tip of the iceberg. With an open mind and an adventurous spirit, you can visit a range of islands, towns and cities to satisfy your wanderlust from Marco Island, FL. 
Once you've had your fill of adventure, you may retreat back to Marco Island and chill like a boss. 
Is there something that you think we've missed? Want to add something to our list? Please , feel free to share your thoughts and ideas through the comment section below. Ciao!
***Disclaimer*** Some of the links in this post are affiliate links. This means that if you book your accommodation through the site, One Weird Globe will earn a small commission at no extra cost to you. Your support helps me keep the site going :)
Latest posts by Aiden Higgins
(see all)