Aching to escape your city grind and endless parade of bills and workload? Find your inner zen and bliss with a restorative beach retreat in Marco Island.
Sitting on Florida's southwestern edge, this island will soothe your weary soul with miles of glittering white sand beaches and deluxe resorts. While it's only a stone's throw away from Naples, Marco Island feels surprisingly serene and secluded.
What's more, the island overflows with activities to satisfy your wanderlust and quench your thirst for adventure. We're helping you experience a rocking trip here by rounding up the best things to do in Marco Island, Florida.
• The 15 Best Things to Do in Marco Island •
#1 – South Marco Island Beach
Convenient public beach

Plenty of amenities

Spectacular sunsets
Start your Marco Island vacation on a high note with a pit stop to this public beach. A paradise for beach bums, this pristine waterfront haven will mesmerize visitors with its stellar gulf views and glistening white sands.
You can spend the entire day on this beach swimming, relaxing, sunbathing and shelling. What's more, it's a terrific spot to watch charming dolphins in their natural habitat.
Did we mention that the beach has several facilities, including recreation options, restrooms and parking?
Have some time? Get out of the city with these epic day trips from Marco Island, FL!
#2 – Marco Island Historical Museum
Details the island's history

Interesting exhibits

Free admission
Get a glimpse of the island's beautiful past by exploring this fascinating museum on Heathwood Drive. As you explore this treasure trove, you'll discover a plethora of exhibits, including historic artifacts, archaeological finds and early photographs of the island.
Through the exhibits, the museum beautifully traces and highlights the area's development from a quaint fishing village to a famous tourist destination. There's also a nice gift shop inside the museum selling books, jewelry and some rather unusual souvenirs.
Want to see all of Marco Island? Get started with accommodation in Marco Island's best neighborhoods!
#3 – Briggs Nature Center
Perfect for outdoor enthusiasts

Plenty of wildlife

Open year round
Briggs is an absolute godsend for outdoor enthusiasts and nature lovers visiting Marco Island. Not only does it offer picture-perfect trails, but it's pretty remote as well. Not to mention, visitors will spot a multitude of animals as they enjoy a stroll on the center's boardwalk.
There's even a natural hatchery and breeding area for a range of animals, such as fish, sea turtles and birds. Some of the most animals you'll see in this nature center include woodpeckers, hawks, river otters, bobcats, snakes and bald eagles.
The Best Travel Backpack EVER MADE!?!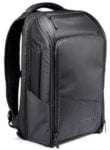 We are obsessed with backpacks – we've tried them all! And our favourite carry on backpack in the WORLD is the Nomatic Travel Backpack. This backpack has revolutionized the backpack industry and will change the way you travel forever :) Check it out here!
#4 – Cape Romano
Surreal, bizarre shapes

Accessible only by boat

Fishing spot
There's no attraction in Marco Island quite like Cape Romano. Built originally in the 1980s as a vacation home, this abandoned concrete conglomeration now looks like a scene from a sci-fi film. Trust me, these bizarre structures will level up your Instagram game.
If you're into alien-like, strange and surreal sights, you'll definitely love these bizarre shapes in the middle of the sea. Surprisingly, these weird concrete ruins attract scores of game fish making it a hot spot for fishermen.
#5 – Ten Thousand Islands National Wildlife Refuge
No entry fee

Numerous wildlife species

Ideal for outdoor exploration
Marco Island is actually the largest and most popular of the Ten Thousand Islands National Wildlife Refuge. But, guess what? There are dozens of uninhabited and hidden isles that are ideal and prime for exploration at this wildlife refuge.
Want to experience something memorable here? I suggest that you boat, canoe or kayak, and weave through the reserve's mangrove-filled estuaries.
Who knows? You might see egrets, herons, roseate spoonbills, white and brown pelicans, wood storks, crocodiles and otters on this journey.
| Travel Like A Pro
Get on the Plus side with WayAway's members-only content. Make your trips even more special with 24/7 travel support, exclusive content you won't find anywhere else, and cashback on all your expenses!
#6 – Salon And Spa Botanica
Superb facial treatments

Rejuvenating spa therapies

Other beauty services
Need a break from the non-stop beach escapades and sightseeing in Marco Island? Do yourself a favor and pamper yourself with an Aveda Aroma Massage at Salon and Spa Botanica.
Featuring the finest combination of massage techniques, Aveda aromas and products, this spa treatment will sooth your tense muscles and replenish your energy. You can also try their added treatments, including aromatherapy, hot stone, acupressure and subtle energy work.
While there, you may also check out their facials and other beauty treatments.
#7 – Tigertail Beach
Remote and inexpensive

Breathtaking scenery

Relaxing ambiance
Searching for remote, affordable and untouched beaches? Why not spend a few hours or a day at Tigertail Beach? With fewer tourists and an easy-going vibe, the beach is suitable for visitors who want to get away from the hustle and bustle of their city life.
Plus, it's one of Marco Island's best kept beachcombing and shelling secrets. From scallops to conchs, you'll uncover a myriad of great finds and gems on this beach. And, while the amenities are limited, there's still a snack bar, ample parking space and bathrooms on this cove.
#8 – The Dolphin Explorer
Approved by National Geographic

Kid-friendly experience

Educational tour
Traveling with kids? Looking for memorable tours and adventures? You might want to experience the popular and family-friendly Dolphin Explorer. Besides dolphins, it also lets you spot a bunch of other awesome creatures such as manatees.
There are guides who'll share some interesting tidbits about the area and creatures as well, making it an educational experience for everyone. Unlike other wildlife tours in the area, the Dolphin Explorer tour is approved by the world-renowned National Geographic.
#9 – Otter Mound Preserve
3-acre land area

Tropical forests

Fun nature trails
Situated in the Indian Hills area, this 3-acre preserve enthralls visitors with its refreshing backdrop and verdant landscapes. Known for its tropical forests, the preserve is indeed a sweet and relaxing break or epilogue for visitors who have had their fill of surf, sand and sun.
For those itching for some land-based activities, there are beautiful trails . These trails, however, aren't paved, meaning it's not suitable for families with little ones in strollers. On the bright side, it's a fun playground for intrepid mountain bikers, runners and hikers.
#10 – Keewaydin Island
Idyllic tropical retreat

Has abundant wildlife

Peaceful and eye-catching
If you're looking to escape the bustling South Florida crowds, then make sure to include this cove to your Marco Island travel itinerary. Untouched by modern-day development, this island has a no-car policy, and wows visitors with its idyllic and pristine nature setting.
Plus, the island is home to a multitude of animals including deer and boar. In fact, its beaches are nesting sites for loggerhead turtles. Whether you're a wildlife lover or a beach bum, you'll definitely have a swell time exploring this heavenly and majestic tropical island.
#11 – Marco Island Center for the Arts
Live entertainment

Incredible permanent exhibits

Loads of masterpieces
You don't have to spend a great deal of money to admire majestic Florida art masterpieces. At Marco Island Center for the Arts, you can easily spend hours admiring remarkable works of art for a rather affordable price tag.
With their natural themes and vibrant colors, these pieces will pique your interest even if you're not a big-time art lover. There's also live entertainment, film showings and guest speakers in this museum.
Best of all, it showcases temporary displays from regional and local artists.
#12 – Marco Walk Plaza
Endless shopping choices

Offers top-notch entertainment

Numerous dining options
Marco Walk Plaza is, hands down, the island's premier shopping destination. Catered towards the tropical island lifestyle, this chic mall is the ultimate place to get your shopping fix in this destination. Likewise, it offers everything you need to experience a rocking island vacation.
For instance, you can pick up high-quality swimsuits at Swim N' Sport, or hit Beach Daisy to find stylish outfits that locals wear. You may also visit Richard's Reef to score some cool souvenirs. Additionally, the mall houses several restaurants, a beauty salon and a dine-in movie theater.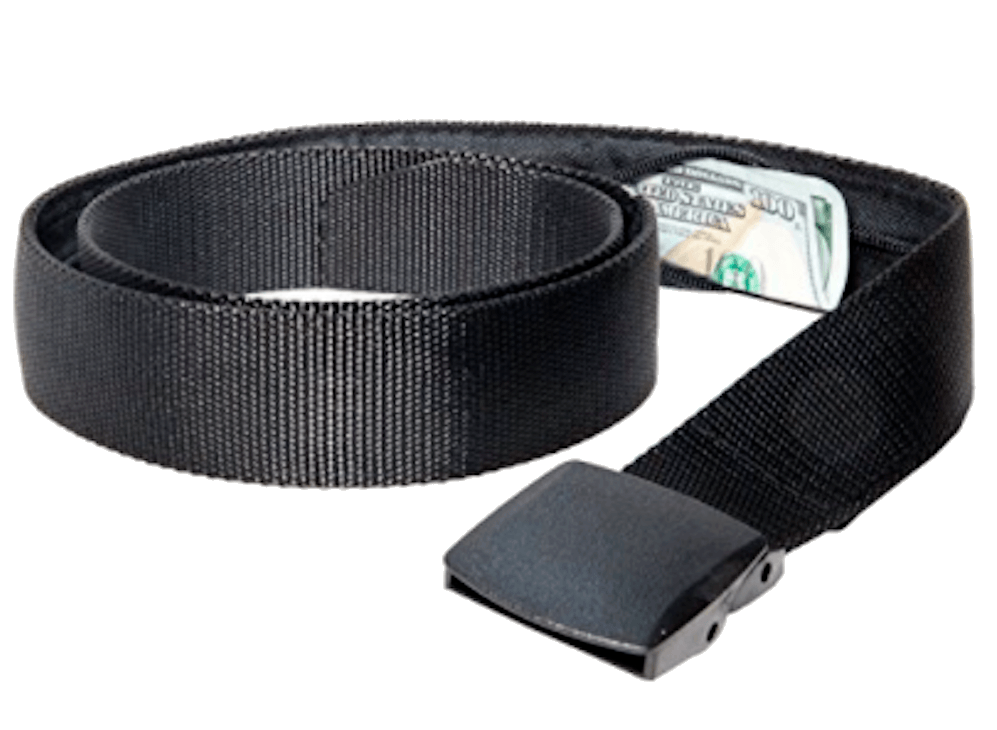 If you are traveling you should ALWAYS have emergency cash hidden on you! Security belts are great because they are affordable and can fit a ton of stuff in them (great for peace of mind!). Check out our favorite travel belt!
#13 – Marco Murder and Mayhem
Wonderfully bizarre experience

Unusual Marco Island attractions

Historical adventure
Want to see the island's macabre side? Intrigued by Native American graveyards, haunted hotels, ghosts and history? Why not add this one-of-a-kind tour to your list of things to do in Marco Island? For about two hours, this tour will take you to a number of haunted sites around the island.
Each pit stop is led by an enthusiastic and knowledgeable guide who'll share some interesting information about the place. These tours are pretty affordable too and usually start with an orientation and a complimentary drink.
#14 – Marco Island Brewery
Creative food hub

Wide range of beers on tap

Cozy ambiance
The perfect way to cap off a great day in Marco Island is to chill and enjoy a delightful drink in this brewery. Aside from its laid-back vibe, this brewhouse offers a wide selection of tap beers. You'll certainly adore their 3 house brews — Tigertail Red Ale, Pelican Pilsner and the Rock IPA.
Alternatively, you may sample any of their 40 beer varieties from across the world. Of course, the pub has delicious and filling goodies from eggplant caprese to sandwiches and pizza. You certainly won't get bored here either, thanks to its large and lively sports bar.
#15 – Corkscrew Swamp Sanctuary
Massive cypress swamp

Animal sanctuary

Bring insect repellent
With a whopping land area of 14,000 acres, this sanctuary is one of the country's largest cypress swamp areas. Even better, it's home to a mishmash of animal species that can be spotted from its elevated walkable boardwalk.
Expect to see predatory and wading birds, turtles, snakes and gators on your tour of this sanctuary. Also, the sights in this swamp sanctuary are otherworldly and photogenic. For a smooth sailing trip, pack a lot of insect repellent on your visit to this swamp.
Final Thoughts on Things to do in Marco Island, FL
As you can see, there's no shortage of incredible things to do in Marco Island. Although the island is known for its easy-going beaches and nature spots, it does have museums and other attractions to spice up your vacation.
Whether you're an intrepid outdoor explorer or art aficionado, there's something special for you in this destination. As a bonus, it's located near a bundle of tantalizing towns, islands and cities, like Fort Myer, Miami and Naples.
Is there something that you'd like to add on our list? Feel free to share your ideas, thoughts and suggestions using the comment section below.
***Disclaimer*** Some of the links in this post are affiliate links. This means that if you book your accommodation through the site, One Weird Globe will earn a small commission at no extra cost to you. Your support helps me keep the site going :)
Latest posts by Clair Ricketts
(see all)