Formerly crisis-ridden, Medellin is a marvellously magical place to travel to. This energetic city has so much going for it and is bursting with amazing things to do.
But what if you want to make more of your trip to the Colombian capital? Is it even possible to reach other iconic destinations in a day?
It's actually surprisingly simple and easy to take a day trip to the mountains and see a whole different side to Colombia.
If you're looking to take a trip out of the sweaty city to explore some natural wonder, there are some unforgettable day trips from the city that are not to be missed.
Travelling with children is no problem either, with our selection of family days out. We've also sourced romantic trips for couples; even if you're watching the pennies, there are some pretty amazing experiences to be had.
See what's on offer below…
Editor's note – Need a place to crash in the Colombian capital? Check out our 21 best hostels in Medellin!
Quick Answer: Best Day Trips from Medellin
Best Places to Stay in Medellin
The amazing city with a troubled past, Medellin has been become a popular destination on the humble travelling circuit. With its most violent days behind it, the city of the eternal spring has moved on. You're still going to want to ensure you book yourself accommodation in a friendly neighbourhood so you can enjoy yourself without worry.
• Best Hostel in Medellin •
Super close to public transport
This cool hostel in Medellin is in the best location for exploring the area. The nice neighborhood is not as touristy as Poblado, but with a lot going on still. It's also super close to a metro station, which makes it easy to get around to other areas of the city. The friendly staff will make sure your stay runs smoothly.
Editor's Note: You can have a great time in Medellin staying at one of the top party hostels!
• Best Budget Hotel in Medellin •
You might think you have turned up at the wrong hotel when you stay at this top budget hotel in Medellin. Seriously – you get a lot for your money, with modern rooms that come in a choice of sizes in a safe and quiet area. The location is only around 150 yards from Aguacatala Metro, which is an added bonus.
Need more specifics? Here are the best neighborhoods in Medellin to stay!
• Best Luxury Hotel in Medellin •
Why not take the chance to stay at an Intercontinental hotel in Medellin? The international hotel chain is known for high standards and luxury service, but the Medellin branch is pretty affordable. With a location overlooking the city, it's laid back, relaxed and feels safe and secure.
#1 Best Day Trip from Medellin – Metro Tour
Day Trips from Medellin by Train
Travel to far out districts

Ride the Metro Cable

Visit to Santo Domingo Library
Even though Colombia's train tracks are for the most part disused (or sold off), you can still have fun on the rails thanks to this day trip from Medellin by train.
Using the city's metro system, you get to see far-flung areas of the city that aren't usually seen by tourists. You get to learn about projects that have helped develop the city with an English speaking guide; you'll get an education on Medellin's past, its less fortunate districts, as well as its hopeful future.
You'll also get to ride the metrocable, part of the Medellin Metro system, up to more 'informal' settlements on the city hills for absolutely incredible views of the city. At the top, make a stop at Santo Domingo Library and find out how various projects have helped make this area a more popular place for visitors – and a source of pride for local residents.
Staying Safe in Medellin
While Medellin is super safe, no matter where you are traveling, you NEED to have great travel insurance. We have personally tested TONS of travel insurance companies, and World Nomads is our favorite (and most affordable!).
Fill out the form below to get a quote so you can have a stress-free time traveling around Colombia!
Romantic Day Trips from Medellin for Couples
Good for adrenaline junkies

Explore dirt tracks

Get to see Colombian countryside
Head out of the city on a romantic day trip from Medellin for a spot of adventure – just perfect for couples who like their holidays with a bit of adrenaline injected into them!
Go up the hillside and marvel over the valley below before you get completely kitted out with all the safety gear and protection pads that you'll need.
Then the main event starts. You'll be led around the landscape on your own quad bike, heading off road along exciting dirt tracks and zipping past local life surrounding the city – all the places you wouldn't usually be able to see. Your instructor can answer any of your questions and can guide you to a number of interesting locations.
Return back from nature to the buzz of the city in time for lunch!
The Best Travel Backpack EVER MADE!?!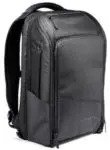 We are obsessed with backpacks – we've tried them all! And our favourite carry on backpack in the WORLD is the Nomatic Travel Backpack. This backpack has revolutionized the backpack industry and will change the way you travel forever :) Check it out here!
Amazing rock formation

Panoramic views

Colourful Colombian town
Get the chance to see some incredibly immense countryside on this amazing romantic day trip from Medellin for couples.
It's just an hour and a half drive to the border town of Guatape – also known as El Penol. When you arrive, you'll get to hike up a seemingly endless staircase up to the top of the gigantic La Piedra. This incredible jutting rock soars high 200 metres high above the town and weighs an estimated 10 million tons!
Needless to say, at the top, you'll be getting some amazing panoramic views across the beautiful lake and far across the countryside. Surprisingly, there's even a place to buy snacks and refreshments at the top.
Then it's onward to Guatape itself, complete with vibrant, colourful life. Spend a laid-back afternoon walking the cobbled lanes as you soak up the atmosphere.
Editor's Pick – These are the coolest boutique hostels in Medellin (for any budget!)
Coffee lovers paradise

Beautiful village

Farm visits
Coffee lovers rejoice: this day trip from Medellin is simply perfect for couples who share a soft spot for a cup of joe. Head northwest from Medellin and arrive at Jardin, a town known for its coffee plantations.
Here you'll get to learn all about the wonderful bean itself, how it starts off and how it ends up – nicely roasted, of course.
Once you're done sipping on a few coffees, for tasting purposes, of course, you'll head to the colourful town of Jardin itself. This small village is a dream of coffee addicts the world over, we're not going to lie. Small streets lead off the central plaza, which is packed with tables and chairs where locals sit and sip coffee late into the afternoon. You can join them if you feel like you can handle more coffee.
It may be a long journey, with the drive taking around 4 hours, but it's worth it.
#5 – San Rafael
Swim in rivers

Bustling town

Great for nature lovers
A low altitude tropical paradise, San Rafael is a great chance for you and your partner to slip into jungles and lush countryside. If you're both inclined towards nature and wildlife, this is the top romantic day trip from Medellin for you.
Dotted with blue waterfalls and criss-crossed with rivers that cascade down the mountains, making the trip here is well worth it for the sheer beauty on offer. It may take three hours by bus from Medellin, but for a nearby slice of complete wilderness, you can't go wrong.
The town of San Rafael itself features a busy central square, a beautiful church and terrace restaurants where you can tuck into tasty local dishes.
#6 – Cocorna
Plenty of adventures

Perfect for paragliding

Lush jungles
Just 2 hours from Medellin, Cocorna is a great place to come for those who like a spot of adventuring, surrounded as it is by plenty of forests and laced by rivers.
Tourists have been venturing to this slice of natural paradise since the 1980s, meaning that things are quite well established here and there are some great opportunities to try out some extreme sports; paragliding is particularly popular here.
You'll also get the chance to go horseback riding or perhaps try your hand at a bit of canyoning, or you could even just go on a simple hike in the stunning countryside.
There's almost no end of things to do for adventurous couples here, making it a perfectly romantic day trip from Medellin if getting grips with nature is your thing.
#7 – Jerico
Romantic town

Creative workshops

Lots of art galleries
Escape from the bustle and grit of the city and hit up the picture-perfect Jerico. For a romantic day trip from Medellin for couples, you can't get go wrong with this one.
It's a beautiful, traditional town that's not very well known at all by mass tourism. This is a low key, chilled out sort of place that's simply overflowing with heritage and interesting history.
Jerico is a welcoming and friendly place which also boasts a creative side – you can wander in and out of the museums and galleries here free of charge. But you can also get involved with all the creativity of Jerico thanks to a number of different workshops, from pottery to drama classes.
The town is home to many painters and artists and is bursting with creative energy – perfect for a creative couple!
Day Trips from Medellin with Kids
Fun waterpark

Meet amazing animals

Pablo Escobar's Estate
If you're looking for a slice of family fun on a day trip from Medellin with kids, this day out is unique; the theme park of Hacienda Napoles is actually set in the grounds of former drug lord Pablo Escobar's mansion (but maybe don't tell your children that).
Incredibly the amusement park has actually been developed in the extensive estate, and there's also the chance to venture around and see different wild animals, too. There are tigers to see here, as well as lions and even elephants! You'll even stumble across a replica of Victoria Falls.
There are also aquatic attractions to cool down in; take a trip along the Savage River on a rubber ring, get drenched on The Octopus ride, and splash about in the Aquasaurus.
This really is an unforgettable day – plus this tour also includes breakfast and lunch!
#9 – Andean Foothills
Jardín: Horseback Ride with Coffee Villa and Waterfall
Countryside adventure

Horse trekking

Coffee farm visit
Make an amazing trek on horseback with your children around the amazing natural landscapes near stunning Jardin.
A family day trip from Medellin that might be better suited to older than younger children, you'll make the journey to Jardin before getting on your horse and riding through the countryside – accompanied by a guide who'll give you facts about the area and make sure you all stay safe, too.
You'll make the stop at a huge coffee villa, where you'll get the chance to try out some amazing coffee directly from the plantation – plus, try some local snacks too (which your children will prefer more than the coffee).
The horse ride will take you through the foothills of the Andes, past incredible waterfalls where you can take a break and go for a refreshing in the cool waters.
Editor's note – If you are going to stay in Bogotá, you should check out our article about Where to stay in Bogotá!
Easy day trip

Visit flower farms

Educational
On this family day trip from Medellin, you'll be whisked from your hotel right the majestic mountains of Antioquia. You'll arrive at the charming village of Santa Elena, a cool 2,000 metres above sea level, and which is famous for its many different flower farms.
Traditional life is still the norm here and these rustic farms have been producing flowers in this region for many years. Meet the local farmers themselves on this day trip from Medellin for kids; you'll all learn about their traditions and how they grow their beautiful flowers.
You can also learn a spot of flower arranging, as the farmers tell you about the local Feria de Flores – the huge flower festival that takes place every year in Medellin; plus you'll meet a traditional silletero (flower vendor) and hear about their life farming flowers high up in the mountains.
Hear about local crafts

Meet local families

Make your own ceramics
Make your way to the eastern highlands of Medellin to the incredible Carmen de Viboral. This area is famous for its traditional pottery and ceramics, so spending the day here with your kids means you'll get to learn about the centuries-old techniques used by the artisans that work here.
The ceramics of Carmen de Viboral are unique to this region and, after a visit to the pottery museum to learn about the history of pottery in Colombia, you'll get to go to a pottery workshop and have a go at making ceramics yourself! A great family day trip from Medellin.
Your family can also meet a local family who runs a pottery factory, and you can hear about their lives – great for your children to learn about different cultures and lives different from their own.

If you are traveling you should ALWAYS have emergency cash hidden on you! Security belts are great because they are affordable and can fit a ton of stuff in them (great for peace of mind!). Check out our favorite travel belt!
Best Budget Day Trips from Medellin
Old town

Charming Square

Great cafes
Santa Fe de Antioquia is an authentic town founded in 1541 and comes complete with cobbled streets, colonial Spanish buildings and charming churches – the kind of place where you can spend the day lingering in cafes, eating amazing local food and a world that's seemingly frozen in time.
On this budget day trip from Medellin to Santa Fe you'll have a driver, who'll be full of knowledge and who will stop off anywhere you feel like stopping en route, making for a hassle-free and very affordable day out.
Just an hour and a half away, follow the same route as gentle crowds of wealthier Colombians who head out of the city to their farm retreats at the weekend. The temperature here is cooler than the city, making it pleasant all year round.
#13 – Parque Arvi
Easy to get there

Beautiful Nature

Laid back hikes
For an affordable slice of nature, very close to the city itself take an very reasonable cable car directly from the city to the eastern slopes of the Aburra Valley, this is Parque Arvi one of the best budget day trips from Medellin, you'll be in the beautiful forests of the nature reserve in almost no time.
Parque Arvi is actually not only an ecological nature reserve, there are also archaeological sites to be found. The main activity here? Hiking – and lots of it.
Numerous trails lead around the park where you'll be able to see not only mountainous forest scenery, highland streams all connected by well-paved walking routes, but you can also get to grips with an adventure playground (complete with ropeways, platforms and zip lines) which is as fun for adults as it is for kids.
And at Parque Arvi you don't need to worry about getting hungry: there's food and refreshments to be found dotted throughout the park making for a very convenient slice of easy wilderness right on the city's doorstep.
#14 – Río Claro Reserva Natural
Adventure activities

Beautiful scenery

Amazingly clear river
For more outdoor fun, hop on an affordable local bus and make a three-hour road trip to the Río Claro Reserva Natural. Sure, it may be a long trip but this nature reserve is worth it.
On this top budget day trip from Medellin, the main attraction is the mighty Rio Claro itself, famed for its crystalline waters. However, it's not all about marvelling at the river you can also have fun in, on and around this powerfully meandering river.
Go tubing with a drink, try out river rafting through the epic jungle scenery (you can even spot Howler Monkeys) or – for more land-based activities – go on a bracing to the Cueva de los Guacharos.
Not only is Río Claro Reserva Natural a place people who adventuring in the wilderness, but it's also a family-friendly destination so if you're in the city with your kids and you're looking for a Budget day trip from Medellin, this is one for you.
See the bright future of this district

Learn about its violent past

Amazing views of the city
Once a no-go zone in this Colombian city, Commune 13 is now considered safe to visit. A sprawling area set on the side of a mountain to the east of the centre of town, this is a budget day trip from Medellin: it's just a metrocable ride away.
But far from being a scary tour through an area rife with poverty, your visit to Commune 13 will show you that this district is most certainly on the rise. You can see this even just in the many sights that there are to see here.
Your guide will take you to the outdoor escalators that helped Commune 13 become less isolated from the city and improved access for all its citizens. There's also a replica of a village of the past built up here, which also features amazing views of Medellin below.
Graffiti and murals abound in Commune 13; you can marvel at these as your guide talks you through what was previously one of the most dangerous areas of the city.
Final Thoughts on the Best Day Trips from Medellin
All of our easy day trips from Medellin will mean you can have the most amazing time on your Colombian adventures. This incredible country is full of the most beautiful natural scenery which is just asking to be explored, as well as colourfully charming local towns and some pretty cool chances to try out adventure sports, too.
Our selection of the best day trips from Medellin will help you to plan a day out that suits your travel itinerary. Take your kids on a day out they won't forget to a local flower farm in the mountains close to the city, whisk your partner away on a romantic day trip from Medellin to amazingly awesome sights of Guatape; or hit up the outskirts of the city on the metro system. There is so much you can do.
And if money is a little tight, we've selected the best budget day trips for you, which mean you can still see a big slice of the surrounding countryside whilst staying within your travel budget.
Adios amigos!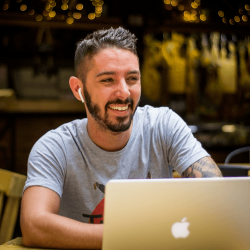 Latest posts by Aaron Radcliffe
(see all)