Italy bursts with history, culture and incredible food – and Milan is no exception. One of the oldest cities in Europe, Milan is a paradise for culture vultures, history buffs, fashionistas, football fanatics and fearless foodies. No matter what your interests, there's something for everyone in Milan.
But with charming towns and vibrant villages nearby, plus the exceptional Tuscan countryside just a short train ride away, there's plenty to see outside of the city.
That's why we wrote this guide to the best day trips from Milan, so you'll know exactly where to go based on your interests. Whether you're looking for nature walks, historic hangouts, spectacular sights or mouthwatering food, we've got you covered!
Here are the 18 best day trips from Milan, Italy.
Quick Answer: Best Day Trips from Milan
Best Places to Stay in Milan
Fashionable Milan has a world of choice for accommodation around the city, but not all of it is well located for taking day trips. To help solve the problem, here's a selection of hostels and hotels which will make getting around the city and to sights outside the city straightforward.
• Best Hostel in Milan •
Close to Milan Central Station
Make those day trips run smoothly and stay at this top Milan hostel. Situated only 50 metres from Milan Central Station, you won't have to worry about running late for a train. The cool hostel is only three stops from Duomo Square and a quick ride to a choice of top attractions across the city.
• Best Budget Hotel in Milan •
The perfect choice for a bargain stay in the city, this hotel is steps from the Gambara Metro Station and easy bus links, too. Take the red metro line and you'll be at Milan Cathedral in 10 minutes. Rooms are large and the friendly staff are always on hand to help guest out with any questions.
Editor's Note: You can have a great time in Milan staying at one of the top party hostels!
• Best Luxury Hotel in Milan •
Located next to the Montenapoleone Metro Station, you can leave this hotel and be on a train in minutes. From this design-led option, it's also a quick walk to the opera house and the city's cathedral: perfect for something central. Rooms at this upscale hotel are impeccably decorated with antiques and fine furnishings.
#1 – Best Day Trip from Milan – Bergamo
Day Trips from Milan by Train
Bursting with history
Stunning countryside
Located in the Lombardy region of Italy, Bergamo is a small town nestled at the foot of the Alps. One of the most beautiful cities in the region, Bergamo is city bursting with history, culture, and amazing sights.
At the heart of the city is the Piazza Vecchia. A mix of medieval and Renaissance architecture, Piazza Vecchia has stunning architectural detail, fabulous fountains and fascinating facades. Walk through the square and soak in the history of this exquisite spot.
One of the best ways to enjoy the countryside is to ride the funicolare from Citta Bassa up to Citta Alta. Much easier than walking, the funicolare lets you enjoy the sights from the comforts of your own flying car.
The Best Travel Backpack EVER MADE!?!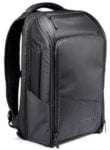 We are obsessed with backpacks – we've tried them all! And our favourite carry on backpack in the WORLD is the Nomatic Travel Backpack. This backpack has revolutionized the backpack industry and will change the way you travel forever :) Check it out here!
Great for culture vultures
Interesting history
A MUST for musicians
Cremona is a beautiful city with an interesting history and diverse culture. Located in the Lombardy region, a day trip from Milan to Cremona is fast and easy thanks to the many trains that run throughout the day.
A small city with a beautiful and historic centre, a day trip to Cremona is a must for history buffs, culture vultures and musicians and music lovers. The Cremona Cathedral – Duomo di Cremona – is a spectacular Roman Catholic cathedral built in the Romanesque style.
One of the most beautiful and detailed cathedrals outside of Milan, the interior of the Cremona Cathedral – Duomo di Cremona is decorated with important works of art, including Renaissance frescoes and an outstanding nave.
Cremona is also home to the Museum Stradivario. Built in the former workshop of Antonio Stradivarius, the museum houses a large collection of handcrafted string instruments. Any music lover will adore passing hours in this unique attraction.
Travel can be expensive! But then again, Milan's cheap hostels will show you how little it can cost!
Amazing photo opportunities
Delicious food
A lakeside city in Cantone Ticino, Lugano is a little slice of paradise located in the foothills of the Alps. An Italian-speaking city over the border in Switzerland, Lugano is where you can enjoy all the history, culture and delights of both countries rolled into one.
One of the main reasons to visit Lugano is to indulge in its myriad of outdoor activities. From swimming and skiing to boating and biking, this stunning city is bursting with fun and exciting things to do outside.
If you're more interested in indoor activities, Lugano has plenty of those as well. See incredible works of art at the Cantonal Art Museum, and the Museum of Modern Art. Or, you can browse the exhibits and displays at the Hermann Hesse Museum.
In Lugano, you can even take in an ice hockey match by watching top tier HC Lugano in action.
Easy to get to
Arts and culture
Full of history
Just fifteen kilometres north-east of Milan is Monza, a charming city with plenty of history, culture, food and fun!
Monza is the perfect destination if you're looking for a cheap, cheerful and quick day trip from Milan. Trains run frequently throughout the day, and the journey takes less than 20 minutes each way.
Monza is a medium-sized town with an attractive city centre. This pedestrian-only area is home to a robust shopping zone, as well as historical landmarks and tourist attractions. One of the highlights of Monza is the Duomo. Also known as the Cathedral of San Giovanni Battista, the Duomo dates back to the late-6th-century and houses the Iron Crown of Lombardy.
Also within Monza, you'll find the Villa Reale. One of the finest royal palaces in Italy, the Villa Reale was built in the 18th century for empress Marie-Therese of Austria. It boasts incredible detail and well-manicured grounds, perfect for an afternoon stroll in the sunshine.
Spectacular train journey
Incredible photo opportunities
Great outdoor activities
If you're someone who loves to travel by train, this is the day trip for you! Enjoy sweeping views of the breathtaking Swiss Alps as you journey from Milan through Tirano to St. Moritz, Switzerland.
The Bernina Express is one of the most incredible train trips on the planet. Depart from nearby Tirano and ascend more than 1,400 meters through the magnificent Swiss Alps. You'll be glued to the window as you make your way through forests and valleys, past snow-capped peaks and soaring mountaintops.
Once you arrive in St. Moritz, you'll have a wealth of attractions to keep you entertained.
A playground for outdoor activities, St. Moritz is a great base for skiing, snowboarding, hiking, and biking. There's also an artificial ice skating rink that lets visitors take a twirl in the summer months.
Other noteworthy attractions include the Leaning Tower, Heidi Hut, Chesa Futura, and Via Serlas, one of the most exclusive shopping streets in the world.
Staying Safe in Milan
While Milan is super safe, no matter where you are traveling, you NEED to have great travel insurance. We have personally tested TONS of travel insurance companies, and World Nomads is our favorite (and most affordable!).
Fill out the form below to get a quote so you can have a stress-free time traveling around Italy!
Romantic Day Trips from Milan for Couples
Learn a new skill
Sample delicious local delicacies
Interactive and fun experience
Taking a cooking class is a romantic and fun day you and your partner won't soon forget. Over the course of an afternoon, you'll learn to make traditional Milanese dishes, including pasta, pizza and risotto.
Following the instructions of a master chef, spend an afternoon getting your hands dirty and learning the finer details of preparing these beloved and delicious dishes. You'll learn the tricks of the trade and time-honoured secrets as you prepare and roll out dough for the perfect pasta or pizza.
Cap off the experience by sitting down and enjoying the fruits of your labour over a bottle of wine, surrounded by incredible sights and history.
Incredible scenery
A MUST for anyone who loves to hike
Great photo opportunities
Three hours south of Milan is the stunning and iconic Cinque Terre. Five villages spread out along the Italian Rivera, Cinque Terre is a region known for its colourful houses, lush and terraced landscapes, and fantastic hiking trails.
Cinque Terre boasts come of the best seaside hiking in the world. Well-marked and frequently used, the trails in Cinque Terre take you between the villages, through fields, forests and alongside cliffs. Wind your way through olive groves and enjoy dramatic ocean views on these incredible coastal paths.
This region is also well known for its cuisine. Indulge in delicious rice pie, omelettes and anchovies, as well as pasta, pizza and fresh seafood as you explore this incredible region.
Great for wine lovers
Spectacular views
Excellent outlet shopping
Franciacorta is one of Italy's best-kept secrets. Tucked away in the Province of Brescia, Franciacorta is an award-winning wine region surrounded by green, rolling hills and magnificent views.
Thanks to its terrain, micro-climate and a few other factors, Franciacorta boasts the ideal conditions for growing grapes and producing wine. The region is home to a number of high-quality and boutique wineries that craft a unique and delicious sparkling wine similar to prosecco.
Spend an afternoon in the wine region exploring the countryside, popping into the many wineries for a relaxing and romantic break.
Love to shop? Franciacorta is also home to the Franciacorta Outlet Village. Here you can find a myriad of fantastic designer fashions at a fraction of the price.
Stunning scenery
Beautiful architecture
Charming towns and villages
Lake Como is the third largest lake in Italy. It sits nestled in the foothills of the Alps and is surrounded by impressive alpine scenery, spectacular nature, and quaint and colourful towns.
There's plenty here that will entertain and enthral couples looking for a romantic day out.
Rent a boat and spent a day cruising along the glistening waters of the lake, taking a sneak peek at the stellar properties that line the shores. Who knows, you might even have a chance encounter with George Clooney, the town's most famous part-time resident.
The town itself is made up of pretty streets and winding cobblestone lanes. Lose yourself in your surrounding by exploring stunning Como.
MUST READ – Heading to Florence next? Check out our post about the coolest hostels Florence!
Beautiful natural scenery
Not overrun with tourists
A MUST for wine lovers
Oltrepo Pavese is one of the most underrated regions of Italy. Frequently called the Tuscany of the North, Oltrepo Pavese is a romantic and beautiful area known for its wine, food and rolling hills.
Located just an hour south of Milan by car, a day trip to Oltrepo Pavese is sure to excite the senses. The region is known for its simple yet spectacular dishes that highlight seasonal and local ingredients, like mushrooms, rabbit and wild boar.
Time your visit to overlap with lunch so you can indulge in the rich flavours and exquisite tastes of Oltrepo Pavese.
The region is also incredibly famous for its sparkling wines, including the vivace, frizzante and spumante. Whether you prefer red, wine or something in between, you'll be spoiled for choice in amazing Oltrepo Pavese.
Romantic and relaxing
Fantastic architecture and historic landmarks
Venice is one of the most romantic cities in the world. Easily reached in under two-and-a-half hours by train, a day trip from Milan to Venice is something you won't soon forget!
One of the most popular cities in Europe, Venice attracts millions of visitors each year to explore its cool cobblestone streets, marvel at its historic architecture, soak in its culture, and cruise along its iconic canals.
When in Venice, there are a few sights that top the list of must-sees. These include San Marco Square, Campanile di San Marco, Torre dell'Orologio, the iconic Rialto Bridge, and the Basilica di San Marco.
For the ultimate romantic experience, hire a gondola and cruise along the canal enjoying the sights and sounds of charming Venice.
Best Day Trips from Milan with Kids
Full of history
Arts and culture
Incredible food
A historic, artistic and cultural gem, Florence is a city that will entertain and enthral all members of your family. A great day trip from Milan with kids, in Florence you can enjoy an amazing array of activities, attractions and historic landmarks, as well as sample a variety of mouthwatering dishes.
The highlight of Florence are the museums. Home to the world-famous Uffizi museum, Florence is where you can see priceless and renowned works of art, including the Birth of Venus and Michelangelo's David.
Other famous sightseeing attractions include the spectacular Duomo di Firenze, the Ponte Vecchio, and the Boboli Gardens.
Fancy a snack? Florence is the place to tease your taste buds. On every corner, you'll find an array of sweet treats and savoury delights, from pizza and pasta to gelato and beyond. You won't believe your eyes – or your palette – at all of the amazing things on offer.
Outdoor adventures
Enjoy fresh air and nature
Lake Garda is the largest and most famous lake in Italy. Located in the Lombardy region, Larke Garda is tucked away in the shadow of the Dolomite Mountains. Surrounded by lush landscapes and charming villages, Lake Garda is an ideal day trip from Milan for families looking for a little fresh air and nature.
A playground for outdoor adventures, Lake Garda is where you can enjoy an afternoon of swimming, hiking, boating and biking.
Lake Garda is also close to two large theme and aqua parks. Located nearby, Gardaland and Canevaworld Resort are packed with rides, games and adventures perfect for kids of all ages.
Recommended Reading – Check out our article about the Best Places to visit in Italy.
#14 – Lake Maggiore
Easy to get to
Spectacular views
Plenty of all-ages activities
Located just 90 minutes north of Milan, Lake Maggiore feels like it's worlds away. Set in the Italian Lakes District, Lake Maggiore is a glistening blue lake surrounded by lush landscapes and verdant forests.
A fantastic day trip from Milan if you're travelling with kids, Lake Maggiore is flush with outdoor activities to keep your little ones entertained and engaged. From skiing and swimming to mountain biking, hang gliding and horseback riding, there's plenty to do here no matter the season.
But there's more to Lake Maggiore than outdoor adventures. The region is also home to the Borromeo Palace and Botanical Gardens and the Rosmini Museum.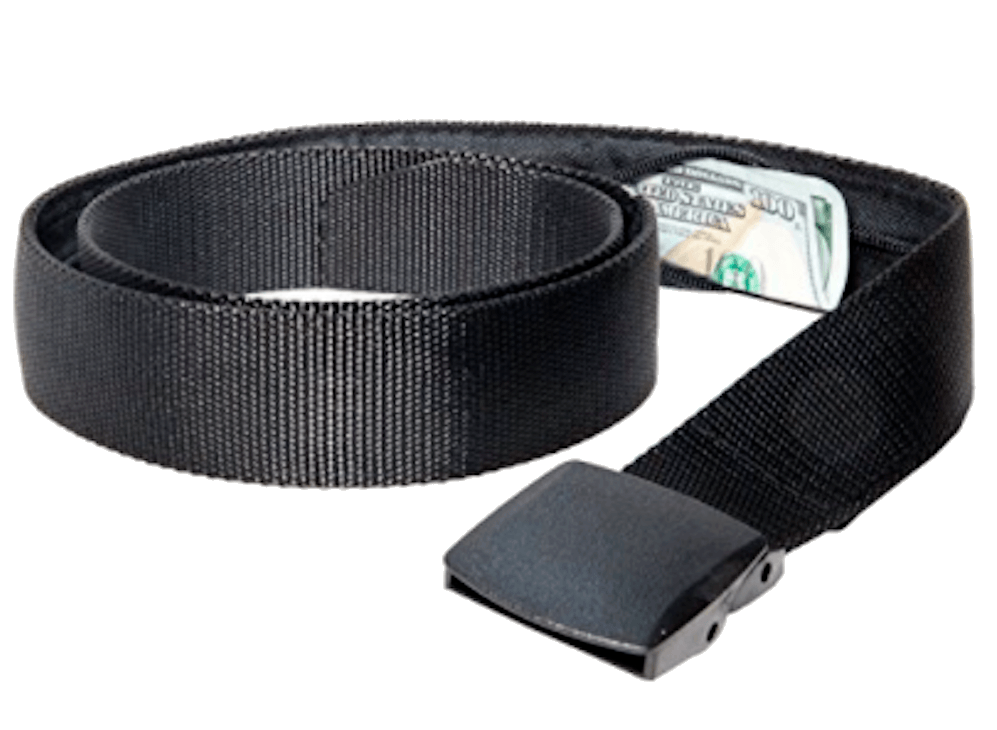 If you are traveling you should ALWAYS have emergency cash hidden on you! Security belts are great because they are affordable and can fit a ton of stuff in them (great for peace of mind!). Check out our favorite travel belt!
#15 – Parma
Eat well
Beautiful architecture
Full of history
A day trip from Milan to Parma will have your mouth watering and your taste buds on high alert.
Parma is a town famous for its incredible food offerings. From the eponymous Parmigiano-Reggiano to Proscuitto di Parma, this charming town is where you can eat very, very well! Make sure you take advantage of the incredible selection of Parma delicacies on offer by sipping and sampling your way through the town.
But Parma isn't all cheese, meat and pasta. This ancient town boasts a myriad of historic landmarks and attractions, including the Museo Glauco Lombardi, the Piazza Duomo and Garibaldi Square. Spend an afternoon strolling through the cobblestone streets and alleyways admiring the incredible architecture and stunning detail.
Cheap Day Trips from Milan
Unique setting
Wonderful ambience
The jewel in Como's crown, Bellagio sits at the centre of this spectacular region. Often called the pearl of Lake Como, Bellagio is a stunning town with incredible architecture, beautiful streets, and an impressive natural surrounding.
Bellagio has a reputation for attracting celebrities from throughout Europe and around the world. From politicians and royalty to movie stars and musicians, many of histories biggest names have enjoyed spending time in this lakeside town.
One of the most popular attractions in Bellagio is the Villa Serbelloni. Built in the 16th-century, this fantastic villa sits amongst rolling hills and lush lands. It boasts incredible views of the lake, well-manicured grounds and a myriad of exotic flora and fauna.
When you've had enough of the stunning sights, spend your day enjoying the very best of Bellagio's food and drinks scene at one of its many bars, restaurants and cafes.
Great for skiers and snowboarders
Outstanding historic and cultural attractions
Fantastic natural scenery
The site of the 2006 Winter Olympics, Turin is a fantastic day trip from Milan for anyone looking to escape the hustle and bustle of the city.
Turin holds the distinction of being the first capital city of modern Italy. Although it's often overlooked in favour of Rome, Florence and Milan, Turin boasts a great variety of palaces, churches and historic landmarks. When wandering throughout the town, be sure to see the Moie Antonelliana, the Cathedral of Saint John the Baptist, and the Palazzo Madama.
For a breath of fresh air, visit one of Turin's many urban green spaces. Valentino Park is the largest in the city and sits along the Po River. Visitors will also enjoy the River Po Park with its amazing views and charming atmosphere.
Bonus Trip! – Varese
Stunning views
Lakeside location
Relaxing atmosphere
Situated mid-way between Milan and the Swiss border is the cosy and charming town of Varese. Bursting with history and culture, Varese is where you can enjoy amazing views, a peaceful ambience and plenty of amazing landmarks.
Varese is best-known for its Art Nouveau villas and detailed palaces. The Palazzo e Giardini Estensi, Villa e Parco Mirabello and the Villa e Parco Augusto dominate Varese's hills offering stunning views and spectacular landscapes.
Sacro Monte di Varese, a UNESCO World Heritage Site, is without a doubt the regions most popular attraction. The devotional complex overlooks the town and boasts amazing vistas and bursts with history. Make your way to the top of the hill and enjoy panoramic views of the valley below.
Final Thoughts on the Best Day Trips from Milan
Milan is a truly exceptional city. But the towns, villages and countryside surrounding are also packed with history, culture, spectacular scenery and exceptional food. Plus, if you're looking for somewhere to stay, check out the 15 coolest and best hostels in Milan!
In this guide, we've covered the best day trips from Milan by interest and budget. We've done our best to include options that will cater to families, couples, and cost-conscious travellers. From historic adventures to outdoor activities, to romantic wine tours and breathtaking views, there's so much to see and do around Milan.
Travelling by train? No problem. Milan is well connected so you can go from Cinque Terre to the Swiss Alps with relative ease and in comfort and style.
So, what are you waiting for? It's time to pack your bags and explore Milan – and beyond!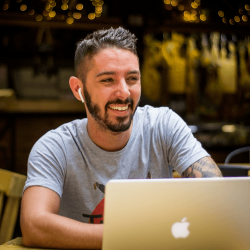 Latest posts by Aaron Radcliffe
(see all)