Every fashionista in the world knows about Milan! This stylish city is the second largest in Italy and a major hub for the international fashion industry. It also offers plenty of excellent historical, cultural and culinary attractions, as well as an upmarket nightlife scene.
The sheer size of Milan can make it hard to decide where to stay. It is important to get it right to ensure you enjoy your time in the city.
That's why we have created this guide! We have picked out the seven best areas in Milan to help you plan your upcoming trip.
So let's just get started!
Quick Tips – Where to Stay in Milan
Where to Stay in Milan
Looking for a specific place to stay? These are our highest recommendations for places to stay in Milan.
Best Budget Hotel in Milan
Hotel Milano Navigli, despite having budget-friendly prices, provides an abundance of luxurious touches, meaning its great value for money for a city that is notoriously expensive.
Best Mid-range Hotel in Milan
This beautiful 4-star hotel features an array of impressive amenities at mid-range prices. This includes a cocktail lounge, a fully equipped gym, along with a relaxing sauna named the perfect place to unwind.
Best Luxury Hotel in Milan
Château Monfort presents stunning themed rooms that seamlessly blend modern furnishings with classical French touches, making it our overall top pick for the best luxury hotel in Milan.
Traveling on a budget? Have you seen our cheap hostel recommendations for Rome?
Milan 7 Best Neighborhoods to Stay in
Let's take a look, in more detail, at the five best neighbourhoods in Milan. Each caters to different interests, so be sure to pick the neighbourhood that's right for you.
Neighborhood #1 – Centro Storico
Best neighbourhood in Milan for your first time!
COOLEST thing to do in Centro Storico – catch a performance at the Scala Opera Theatre, and marvel at the architecture from outside
BEST place to visit in Centro Storico – marvel at the Duomo di Milano, the most famous landmark in the city
Centro Storico is the main historic district in Milan and where you will find most of the best-known attractions! The piazza in the centre is the home of the famous Duomo, a magnificent gothic cathedral that has become a symbol of the city. This makes it the best option for first-time visitors getting to know the city.
Radiating out from the main piazza are large shopping boulevards, winding historic streets and a vast selection of restaurants and coffee shops! The entire area can be covered on foot, meaning you won't need to rely on public transport. Nevertheless, there are two metro lines keeping you connected to other parts of the city.
More Awesome Things to do and see in Centro Storico
Climb up to the roof of the Duomo where you will be rewarded with magnificent vistas of the surrounding city
Poldi Pezzoli Museum is the largest collection of private art in the world and has a great range of Italian and international artists
Corso Vittorio Emanuele hosts a lot of the major restaurants in the area – it's a little touristy, but great for your first day in the city
If you want to avoid the tourist traps, head to smaller stores like Luini that offer deep-fried pizza rolls at reasonable prices
Rinascente is a great place to start your night out in the city – they offer large glasses of wine that you can drink inside or on the street
Best Budget Hotel in Centro Storico
Named after the statue of the Virgin Mary that hangs above the entire city in the Duomo, Hotel La Madonnina is a stone's throw away from the famous church and well located for exploring the area! A complimentary buffet breakfast is included, as well as free newspapers to keep you up to date with current affairs.
Best Mid-range Hotel in Centro Storico
The Corner Duomo Hotel has a sleek and modern design perfect for those business travelers! All the rooms are brightly decorated with modern furnishings, including a smart flat-screen TV, deluxe beds, and air conditioning. As you can probably tell by the name, the hotel is also just a short walk away from the famous Duomo landmark.
Best Luxury Hotel in Centro Storico
Also a stone's throw away from the Duomo, Sina The Gray is an elegant hotel that has been rated five stars! There is a terrace and bar on-site, as well as a free smartphone in each room. For an additional fee, some rooms even come with their own fitness suite and Turkish baths – perfect if you just want some privacy.
Neighborhood #2 – Porta Nuova Isola
Where to stay in Milan close to everything!
COOLEST thing to do in Porta Nuova Isola – Milan is a major shopping city, and the modern stores in Porta Nuova Isola are great places for picking up souvenirs
BEST place to visit in Porta Nuova Isola – scale the Vertical Forest, a major skyscraper with a hanging garden at the top
Porta Nuova is Milan's ultra-modern business neighborhood! Located close to Garibaldi train station, it is well connected not just to the rest of Milan but also to further afield in Italy, Germany and Switzerland. If you want to be in the heart of the action, Porta Nuova is the place to be.
Neighboring Isola is often regarded as part of the same area, thanks to its contemporary atmosphere, however, has a character of its own. It is a bit of a hipster neighborhood, with converted warehouses now hosting restaurants, bars and local boutiques. It is also a great place to discover local art galleries.
More Awesome Things to do and see in Porta Nuova Isola
Climb to the top of the Unicredit Tower – one of the most recognisable skyscrapers in the city with panoramic views across the area
Corso Garibaldi is the main area outside the train station offering high street brands and international restaurant chains
At Gae Aulenti you will discover some more local shops with a boutique atmosphere, as well as innovative restaurants and wonderful coffee shops
Somewhat of a local institution, La Briciola is a popular meat restaurant serving the finest cuts and prepared in a way that melts in your mouth
Head to Radio Rooftop Bar, a buzzing nightlife venue where you can enjoy fine cocktails with marvellous views across Porta Nuova and Isola
Looking for a deal? Our recommended budget hostels in Milan won't break the bank!
Best Budget Hotel in Porta Nuova Isola
This beautiful hotel sits between Porta Nuova and Brera, giving you great access to two of Milan's best areas! Rooms are well decorated in a classic style, giving you the feel of a historic Milan apartment. An Italian breakfast is served every morning and they also provide a shuttle to both airports.
Best Mid-range Hotel in Nuova Isola
A beautiful hotel run by the IHG Hotel group, the famous hotel chain has really pushed the boat out with this property! On-site at the hotel, you will find a cocktail lounge and terrace, a gourmet breakfast buffet, a fully equipped gym, and a sauna!
Best Luxury Hotel in Porta Nuova Isola
This luxurious hotel is located directly opposite the central train station giving you easy access to the city and its surroundings! A large breakfast is served every morning with multiple options available to choose from. There is a rooftop restaurant providing great views across the city, as well as a large spa centre.
The Best Travel Backpack EVER MADE!?!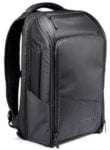 We are obsessed with backpacks – we've tried them all! And our favourite carry on backpack in the WORLD is the Nomatic Travel Backpack. This backpack has revolutionized the backpack industry and will change the way you travel forever :) Check it out here!
Neighborhood #3 – Navigli
Where to stay in Milan for nightlife!
COOLEST thing to do in Navigli – start the night off right with a Happy Boat ride down Naviglio Grande, complete with food and aperitivi
BEST place to visit in Navigli – Fiera di Senigallia is a popular flea market open once a week that offers great souvenirs
Navigli is the home to Milan's two major Canals – Naviglio Grande and Naviglio Pavese! The area is a major hot spot in the evenings where locals and tourists alike enjoy watching the sunset over the canals with a beverage in hand. It then transforms into a major nightlife district where you can party until sunrise.
During the day, Navigli is a much calmer neighborhood with an upmarket atmosphere. The bars become cafes and restaurants, and there are plenty of boutique stores lining the streets! Navigli is also a great place to pick up antiques and some more unique souvenirs than you would find in the centre.
More Awesome Things to do and see in Navigli
On the last Sunday of every month, Naviglio Pavese is transformed into an open-air antiques market where you can pick up great souvenirs and clothing
Erba Brusca is a marvellous restaurant that uses only the freshest of ingredients to create world-class dishes
For nightlife, most of the best bars are located along the Naviglio Grande – we suggest Mag Caffè for a more local party experience
Puerto Alegre is another popular choice with locals offering modern Latin music and excellent prices on drinks
If you want to enjoy historically significant nightlife, La Corte dei Miracoli is a vibrant cabaret bar just off the Naviglio Grande
Best Budget Hotel in Navigli
Despite being a three-star hotel, Hotel Milano Navigli offers a lot of luxury finishes giving you more value for your money! Rooms are fitted with modern technology, elegant design and large bathroom suites. A breakfast is served daily offering an Italian style buffet in a modern dining hall.
Best Mid-range Hotel in Navigli
Nhow Milan is one of the most unique hotels in the city! The hotel has bright and beaming decor with red and orange colors throughout the property. It also displays a unique collection of contemporary art perfect for those art lovers. The hotel is set in Milan's lively Tortona district, with plenty of bars, clubs, and restaurants nearby.
Best Luxury Hotel in Navigli
Part of the Small Luxury Hotels of the World Collection, Hotel Magna Pars gives you the comfort and convenience of a luxury hotel whilst also maintaining the welcoming atmosphere that you get from small hotels! There is a large wellness centre on-site with a gym and a Turkish bath.
Editor's Note – If you are visiting Italy, you HAVE to check out our article about the best places visit in Italy
Neighborhood #4 – Fiera
Best neighbourhood in Milan for families!
COOLEST thing to do in Fiera – enjoy a relaxing stroll through Parco delle Cave, and take a picnic to enjoy with the family
BEST place to visit in Fiera – Stadio Giuseppe Meazza is the home of AC Milan and Inter Milan, and has great tours around the pitch and changing rooms
Fiera offers the best of both worlds for families heading to Milan – it has a relaxing suburban vibe, however, is still well connected to the major attractions of the city centre! Hosting multiple events throughout the year, Fiera has grown to become a major residential area in the city where many local families choose to stay.
If you want a little more atmosphere, the neighboring San Siro district is a great place to check out bars and boutiques, as well as local restaurants. Home of the Stadio Giuseppe Meazza, this is also where many of AC and Inter Milan players live and it is not uncommon to spot them wandering the streets.
More Awesome Things to do and see in Fiera
Visit Trattoria Pizzeria dei Platani to sample the best in Italian cuisine – they serve excellent pizzas for kids!
Ippodromo del Galoppo di San Siro is a major racing ground for the city and is a fun place to spend the day and even take a few bets
At Il Cenacolo you can find the world-famous painting, The Last Supper, by Leonardo da Vinci on the wall
Visiting in the summer? Ippodromo del Galoppo di San Siro transforms into a major music venue for the Milano Summer Festival
Ortobello is a great bar to visit near the stadium, decorated with records hanging on the wall and offering great burgers
Best Budget Hotel in Fiera
This hotel is located right in the heart of Fiera, keeping you well connected to the main attractions and shopping centres in the area! A large Italian breakfast is served each morning which comes with vegetarian, vegan and gluten-free options. Rooms are brightly decorated and air-conditioned.
Best Mid-range Hotel in Fiera
This four-star hotel is situated in the heart of the Fiera neighborhood and has a unique and mysterious design to it. The hotel has elegant parquet floors, dark purple furniture and spaciously design rooms, all of which contribute to its awesome ambiance.
Best Luxury Hotel in Fiera
Meliá are a popular luxury hotel chain across Italy, and their Milan hotel is located right in the heart of Fiera! There is a 24-hour fitness centre on-site, as well as a spa with sauna and hot tub. Massages and aerobics classes can be booked at the reception, and a complimentary breakfast is included for all guests.
MUST READ – If you are in Milan, you HAVE to check out our article about the best day trips from Milan
Neighborhood #5 – Città Studi
Where to stay in Milan on a budget!
COOLEST thing to do in Città Studi – hop around the area's craft breweries to sample local beer and see how it is made
BEST place to visit in Città Studi – marvel at the gorgeous Porta Venezia, an important landmark in the city
Città Studi is the main student district in the area, making it an ideal location for visitors looking to save some cash! As the student area, Città Studi is packed with cheap bars, large restaurants and great shopping destinations where you can pick up clothing and souvenirs at good prices.
At night, Città Studi has a vibrant party atmosphere as the local students head out to the nightclubs. During the day, however, the area has more of a scholarly feel with leafy streets and a calm atmosphere! This is great if you want to stay away from the touristy vibe of the city centre, whilst still staying close to the major attractions.
More Awesome Things to do and see in Città Studi
Unwind in the Giardini Pubblici, a huge public garden with beautiful natural attractions and quiet spots to relax in
Milan's Modern Art Gallery is based in Città Studi, offering a wide range of contemporary pieces from across Italy and the world
Hic Enoteche is a charismatic bistro in the heart of the area where you can enjoy wine and grappa – a perfect start to the night
Corso Buenos Aires is only a short walk away from Città Studi and offers some great retail spaces for budget-conscious shoppers
For a cheap lunch, head to Michetta's where you can pick up a hefty sandwich made with traditional Milanese bread
Best Budget Hotel in Città Studi
This brand new hotel is elegantly decorated with modern furnishings, giving you a calm and bright space to relax in after a day of exploring! All rooms come with free WiFi and free cable television access. There is a complimentary buffet breakfast every morning, and the wine bar runs 24 hours a day.
Best Mid-Range Hotel in Città Studi
The San Francisco Hotel has a brilliant location with it being surrounded by cool cafes and tasty restaurants along with being within walking distance of the Politecnico di Milano University. It also has excellent public transport links around the city by both tram and metro, with plenty of stations being nearby.
Best Luxury Hotel in Città Studi
Château Monfort offers gorgeous themed rooms that combine modern furnishings with classical French finishes! The elegant shared spaces are also decorated in the French style, giving a luxurious feel to the hotel. The on-site restaurant serves typical Italian cuisine throughout the day, and a buffet breakfast each morning.
Recommended article – These are the top hostels in Milan, Italy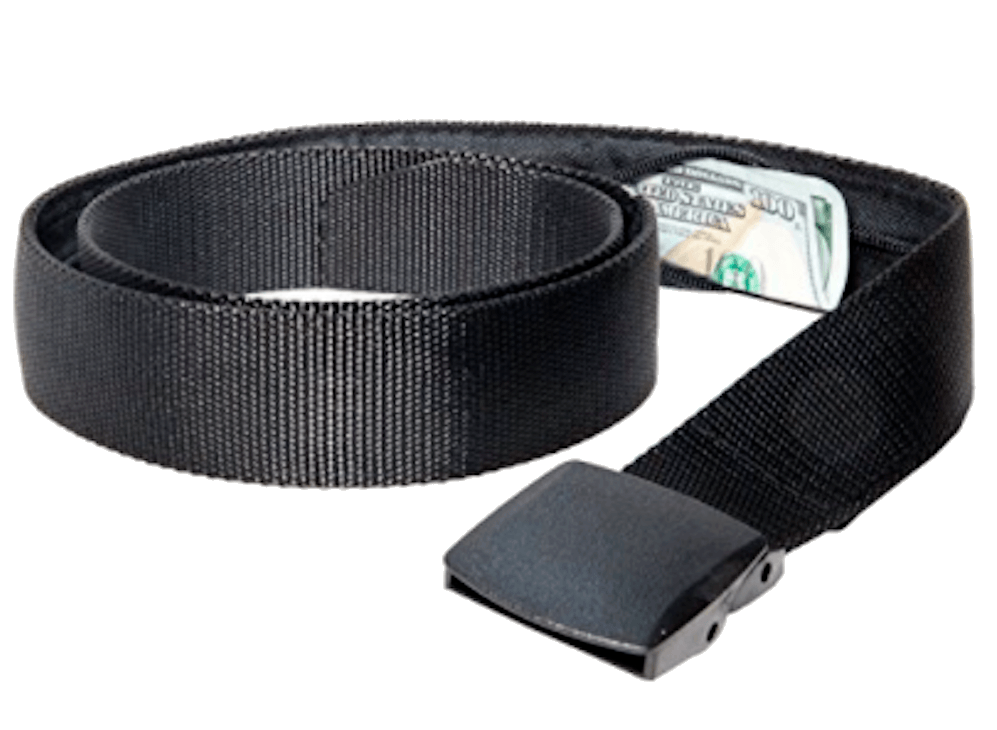 If you are traveling you should ALWAYS have emergency cash hidden on you! Security belts are great because they are affordable and can fit a ton of stuff in them (great for peace of mind!). Check out our favorite travel belt!
Neighborhood #6 – Brera
Best neighbourhood in Milan for couples!
COOLEST thing to do in Brera – wander around the Sunday market to discover up and coming names in fashion, art and homewares
BEST place to visit in Brera – marvel at a huge range of Italian art including works by Caravaggio and Raphael at Pinacoteca de Brera Museum
Sandwiched between Centro Storico and Porta Nuova, Brera is arguably Milan's classiest district! Though it can be quite expensive, we recommend this area looking for an easy going visit to the city. Whether you are looking for cutting edge boutiques or modern restaurants, Brera is perfect for a romantic getaway.
Creativity runs in the blood of this artsy district, which once hosted a young Mozart and still continues to be packed with great galleries, concert venues and independent art stores! If you're looking to splurge, Brera is the place to go to sample the finest Milan has to offer in fashion and cuisine.
More Awesome Things to do and see in Brera
If you're into vintage shopping, head to Cavalli e Nastri which specialises in designer brands throughout the decades
Looking for a great restaurant for date night? Nabucco offers innovative cuisine with an outdoor dining area – be sure to reserve in advance
After dinner, head to N'Ombra de Vin which hosts a huge selection of wines from across Italy in its historically significant cellar
In the morning, head to Princi where you can pick up an excellent cup of fresh Italian coffee and admire the city
Orto Botanico di Brera is a botanic garden in the heart of the area that makes an excellent location for romantic strolls
Best Budget Hotel in Brera
Budget hotels are hard to come by in Brera, however, Hotel Star is located just south of the area giving you easy access within a few minutes walk! The rooms are sparkling clean and decorated with interesting art pieces from local artists. A complimentary breakfast buffet is provided with gluten-free options.
Best Mid-Range Hotel in Brera
Equipped with four-poster beds and grand window frames, The Copper Castello hotel has a traditional yet luxurious feel to it! The hostel also has a prime location in the neighborhood with it being just a 10-minute walk to the city centre and sitting on the doorstep to the famous Sforzesco Castle.
Best Luxury Hotel in Brera
This five-star hotel is the ultimate in luxury in Milan! The on-site restaurant has been awarded two Michelin Stars, providing you with the finest in Milanese cuisine. Rooms come with marble bathrooms, luxury facilities and welcome packs. There is a wellness centre on-site offering a gym, a spa and holistic treatments.
Heading to Venice next? Check out the coolest hostels in Venice and also the coolest neighborhoods to stay in Venice!
Neighborhood #7 – Ticinese
The hippest neighborhood in Milan!
COOLEST thing to do in Ticinese – admire the understated natural beauty of Giardino Oriana Fallaci
BEST place to visit in Ticinese – visit Basilica di San Lorenzo, a gorgeous church that is often ignored by tourists
Ticinese is a somewhat up and coming neighborhood just south of the Centro Storico. This is slowly becoming the city's next big hipster area, with quirky boutiques and independent art galleries waiting to be discovered around every corner! This area truly is a creative's dream.
It is also located right next to the Navigli District, making it a great place to experience the city's nightlife whilst still staying away from the hustle and bustle whenever you need a break! Ticinese is a bit of a wealthy neighborhood, so we recommend budgeting well if you are heading to this area.
More Awesome Things to do and see in Ticinese
Costantini Art Gallery is a great inclusion to your Milanese itinerary if you want to discover local artists and maybe even pick up a few pieces to take home
The area around Basilica di San Calimero is decorated with modern street art depicting various scenes from Italian history, culture and politics
You can catch local theatre, music and comedy performances at Teatro Carcano, just north of Ticinese – though most performances are in Italian
For food truck style grub, head to Al Mercato restaurant that serves light bites at good prices right in the heart of the area
The Doping Club is an intimate bar on the way to Navigli that serves excellent cocktails at reasonable prices
Best Budget Hotel in Ticinese
Just north of Ticinese, Hotel Canada is well located for exploring the area as well as exploring the neighboring Centro Storico! The bright rooms are well equipped and fully air-conditioned. Free WiFi is available throughout the property, and a complimentary breakfast is served every morning with vegan options.
Best Mid-Range Hotel in Ticinese
An elegantly designed hotel with all the rooms with traditional carpeted or parquet floors and oak furnishings, Hotel D'Este is a great place to stay if you want to experience a traditional Italian hotel. The hotel also has a spacious bar area that featuring a grand piano, garden area and tasty cocktails.
Best Luxury Hotel in Ticinese
This four-star hotel is located in the heart of the new and trendy area of Ticinese and is surrounded by beautiful restaurants, boutique shops, and hip places to hang out. Along with this, the center of Milan is just a few minutes away where you will find some of the most beautiful historical monuments in the city. The rooms at Hotel Nasco are all traditionally decorated with a modern spin all of which are finished with oak flooring and some have cozy balconies which offer spectacular views of Ticinese.
Final Thoughts on Where to Stay in Milan?
Milan is a city with a lot to offer! Long considered a snooty fashion capital, the city nowadays has plenty of alternative attractions to offer a variety of guests. Whether you want history, culture or modern cuisine, there is really something for everyone in Milan.
For the best area, we have to go with Navigli! This buzzing neighborhood might be the main nightlife area, but it still offers plenty for those looking for a quieter stay in the city. It is also easily accessed from the centre.
That being said, each area in this guide has something unique to offer that we are sure you will enjoy. We hope we have helped you to pick the best area in Milan for your upcoming trip.
Have we missed anything? Let us know in the comments!
Editor's Note – No matter where you are traveling, you NEED to have great travel insurance. We have personally tested TONS of travel insurance companies, and can say without a doubt that World Nomads is the absolute best (and most affordable!). Fill out this form to get a quote for your trip to Milan!
***Disclaimer*** Some of the links in this post are affiliate links. This means that if you book your accommodation through the site, One Weird Globe will earn a small commission at no extra cost to you. Your support helps me keep the site going :)
Latest posts by Clair Ricketts
(see all)