Italy is one of the most popular vacation destinations in the entire world, and it's not difficult to understand why! This European country is overflowing with historic landmarks, artistic traditions, and heavenly cuisine. From the snowy Alps to the Italian Riveria to the rolling vineyards of Tuscany, you might be overwhelmed when deciding where to spend your time in Italy.
But we've looked into the most amazing destinations throughout the whole country that you absolutely must visit. Whether you're looking for Roman ruins or wanting to explore the beaches of Sicily, you'll find everything in Italy!
Staying Safe in Italy
Italy is a very safe country to visit, and most tourists won't experience any sort of problems during their visit. Keep in mind that pickpocketing and petty theft can be an issue just like in any major city around the world. Take precaution with your personal items when walking through busy streets, train stations, or markets wherever you go in Italy.
But while Italy is very safe as a whole, no matter where you travel you absolutely NEED to have travel insurance.
Travel insurance is the best way to keep you and your belongings safe and secure while you are traveling abroad. We have personally tested TONS of travel insurance companies, and can say without a doubt that World Nomads is the absolute best (and most affordable!). Fill out the form below to get a quote :)
#1 – Cinque Terre
One of the nicer places in Italy to sightsee!
Collection of five small towns

Each town has easy to moderate hiking trails

World-class seafood restaurants
With some of the most colorful buildings in all of Italy, visit the coastal fishing villages of Cinque Terre! Located on the Italian Rivera, these five individual seaside towns all have sweeping, jaw-dropping views that you usually only see on postcards.
The homes in the villages are perched on the rugged cliffs that overlook the ocean and come in every vibrant shade from ruby red to golden yellow. Cinque Terre is a dream destination for so many tourists, so make sure to allocate at least 3 or 4 days to really soak in the city!
Riomaggiore is the largest of the five towns in Cinque Terre. Hike down to the bay to enjoy an afternoon of swimming in the shadow of the colorful buildings.
Manarola is home to Cinque Terre's wine region, so take a small hike up to the Manarola vineyards if you're looking to sample delicious wine red.
Vernazza has some of the best hikes in all of Cinque Terre. Go to the top of Monterosso al Mare for a stunning view of the pastel homes scattered along the cliffs.
Our Favorite Places to Stay in Cinque Terre
#2 – Venice
Be prepared to walk or take boats

Home to the narrowest alley in the world

Over 115 islands connected by bridges
One step in Venice and you'll feel as if you have been transported back in time! There are no cars or cars in the historic center, just dozens of stone bridges and hundreds of canals that wind underneath the narrow cobblestone alleys.
Summer is a very busy time in Venice, so be prepared to rub shoulders with other tourists as you explore everything this charming city has to offer.
A gondola ride through Venice's canals may be cheesy to some, but its the most famous attraction in the city! Enjoy this romantic ride while your gondolier rows you to some of the top sights while singing you Italian opera.
Piazza San Marco is the main square in the middle of Venice with Basilica San Marco and The Campanile di San Marco standing proudly in its center. Come here in the evening for live jazz or orchestra music played outside at one of the many cafes and restaurants.
The Rialto Bridge is one of Venice's top landmarks. This white, marble arch stretches over the Grand Canal and provides some of the best views of the Venetian Lagoon islands.
Our Favorite Places to Stay in Venice
#3 – Siena
A beautiful and scenic place to check out in Italy!
Famous for the annual Palio Horse Race

Ancient Medieval town

Many modern and historic art galleries
In the heart of Tuscany stands Siena, a quaint town with gorgeous Gothic cathedrals and cafe-lined piazzas. The city center is a designated UNESCO World Heritage Site with its bright red brick buildings and medieval style architecture, making it a unique site compared to it's neighboring Tuscan towns. Walk through the cobbled streets and piazzas to see what Siena looked like during its 13th glory days.
Piazza del Campo is Siena's largest and most prominent square that has roots dating back to the early 1300s. It's now the site of a large market and the popular Palio Horse Race that happens in late Summer.
Torre del Mangia gives you a bird's eye view of Piazza del Campo and the entire city of Siena. Be prepared to walk up 88 meters or roughly 400 steps in order to experience this view!
The Duomo in the center of the city is a Gothic black and white checkered cathedral that has some of Michelangelo's earliest sculptures inside.
Our Favorite Places to Stay in Siena
The Best Travel Backpack EVER MADE!?!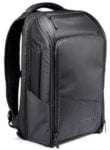 We are obsessed with backpacks – we've tried them all! And our favourite carry on backpack in the WORLD is the Nomatic Travel Backpack. This backpack has revolutionized the backpack industry and will change the way you travel forever :) Check it out here!
#4 – Bologna
Famous for its amazing food

Some of the best nightlife in Italy
The historic city of Bologna is more than a beautifully preserved Etruscan town. It's a city known for whipping up some of the best dishes in all of Italy, attracting foodies from around the globe. Bologna is also a young, lively town full of international and Italian students that flood the streets after hours looking for late night drinks and nightclubs to dance away the evening.
During your visit, don't forget to try the legendary pasta bolognese (which obviously gets its name from Bologna).
The towers of Barisenda and Asinelli are located in one of Bologna's bright large piazzas. Garisenda actually leans more than the leaning tower in Pisa!
Basilica of St. Petronius is smack in the middle of Bologna's popular Piazza Maggiore. This 14th-century cathedral is a stunning representation of classic Italian Gothic architecture.
The University of Bologna was founded in 1088 and continues to be the oldest university in the entire world! Walk around the campus and see beautiful, lush gardens and stunning architecture.
Our Favorite Places to Stay in Bologna
#5 – Positano
Great place to visit in Positano for couples!
Named after the Greek God, Poseidon

Only open during Spring and Summer
A one hour drive south of Naples brings you to the romantic getaway that is Positano. Positano is often considered the pearl of the Amalfi coast, attracting affluent honeymooners and beach seekers looking for a peaceful oasis away from the city. If you'd prefer to explore the Amalfi Coast on foot, there are walking tours available which lead you through neighboring ancient hillsides and cliff-hugging towns.
The town is easily recognizable by its pastel hotels and homes that cascade down the rugged, mountainous hills, and the cobalt waters situated at its base. While the restaurants and hotels might be on the pricier side, the views of the ocean and hills are worth every penny!
Marina Grande Beach may be rocky, but it's the center of Positano and the best place to people watch! T restaurants and cafes on the beach are perfect for a light lunch and picturesque views of the homes in the mountains.
Amalfi Lemon Tours take you on a fascinating journey through the growth and production process of the famous Amalfi Lemon. These ripe, sweet fruits are often turned into cakes, candies and most importantly Limoncello.
The Church of Santa Maria Assunta stands proudly in the center of the town and is a symbol of Byzantine architecture.
Our Favorite Places to Stay in Positano
#6 – The Vatican
One of the most religious places to see in Italy
Can be experienced alone or with a tour

World renown artistic masterpieces
The headquarters of Catholicism and the home of the Pope can, of course, be found in The Vatican. This city-state is its own country, even though its located in the middle of Rome just a short walk from the historic center across the Tiber River! Considered one of the holiest sites in the entire world, the Vatican is not only a prominent religious landmark but also boasts some of the most famous works of art. Also you can check out our article about the Best Day Trips From Rome.
Visitors should allocate at least one full day to visiting the Basilica, gardens, and museums in the Vatican.
St. Peter's Basilica is the largest and most important Catholic church on the planet. No trip to the Vatican would be complete without touring the inside of this marvelous cathedral, dome, and statues.
The Vatican Museum is home to some of the world's most spectacular collection of paintings and sculptures. Most visitors travel all around the world just to see Michelangelo's astonishing Sistine Chapel.
St. Peter's Square is a stunning piazza designed in the mid-1600s that lays ground to St. Peter's Basilica. There are over 284 towering columns that circle its borders and a 25-meter obelisk in its center.
Our Favorite Places to Stay in The Vatican
Heading to Rome? These are some of the best party hostels in Rome!
#7 – Villa Borghese
Rome's most famous park

Restaurants and cafes can be found throughout the park

Several art galleries and museums
Villa Borghese overlooks the entire city of Rome and is the perfect way to spend a quiet afternoon escaping the hustle of the city. This 80-hectare park contains Rome's most luscious gardens, lakes, and even palaces that used to belong to the Borghese family in the 17th century.
Now, you'll find families and lovebirds spending the day picnicking on the lawns or riding bikes on the provided trails. For a 180-degree view of the city, stand near the edge of the entrance of the park near the top of the Spanish Steps!
Museo e Galleria Borghese is a lavishly decorated art gallery situated near the main entrance of the park. You'll find ornate statues, gold leafed galleries, and some of Rome's most expensive pieces of art here.
La Galleria Nazionale houses Rome's collection of modern artists from the 19th and 20th centuries. If you need a break from historic Baroque and Renaissance art, then head to La Galleria Nazionale.
Ponte Milvio is a stunning bridge in the park that was once the scene of Roman battles thousands of years in the past.
Our Favorite Places to Stay in Villa Borghese
#8 – Trastevere
Fewer tourists than Rome's city center

Best pasta dishes in the city

Picture perfect photo spots
Across the Tiber River is one of Rome's most beloved neighborhoods, Trastevere. This iconic rione has some of the most photographed alleys, buildings, and cafes that are quintessentially Italian. During the day visitors can admire the ivy-lined brick homes, but Trastevere really shows its true colors and comes alive at night!
Locals and visitors flock the piazza for aperitivo before dining on pizza and pasta at one of the many authentic restaurants hidden in its alleys. Trastevere is also one of Rome's more popular neighborhoods for nightlife, with a variety of cocktail lounges and bars to keep you entertained all evening.
Basilica of Santa Maria may not look like a stunning church from the outside, but this 12th-century building is a work of art from the inside. Look up to see the unusual octagonal ceiling and bright, gold mosaics on the walls.
Giancolo Hill is a short walk uphill from Trastevere's center. This park overlooks the city with panoramic views of Piazza Venezia and the Vatican. Grab a cold beer from one of the stands to enjoy a drink while watching the sunset over Rome.
Palazzo di San Callisto is the heart of Trastevere and is often the meeting point for young Romans to start their night. During the summer, street performers and buskers take to the square to entertain the guests that walk by or the young students drinking on the steps.
Our Favorite Places to Stay in Trastevere
#9 – Ancient Rome
A fascinating educational place to visit in Italy!
Center of Roman Republic and Empire

Birthplace of Latin language
Rome was not built in a day, and it's historic center certainly can't be experienced in one either! Walking through ancient Rome is like stepping back directly in time to witness some of the oldest ruins and buildings not just in Italy, but in the world.
While ancient Rome is one of the biggest tourist attractions in Italy, it's still worth visiting just to understand the birthplace of modern day politics and culture. Put on your walking shoes and get ready to explore some of the most fascinating historical monuments and buildings.
The Colosseum may be the most recognizable sight in all of Rome. At over 2000 years old, the Colosseum was once home to bloodthirsty, cheering crowds that watched hundreds of gladiators viciously battle for their lives.
Palatino Hill is the most famous of Rome's seven hills, and was the origin of Rome's foundation all the way back in 753 BC! During your visit, you'll see hundreds of ruins that were crucial to the growth of Roman society.
The Roman Forum is located within Palantino Hill and is most known for being the epicenter of ancient Rome. Although the forum was originally a marketplace, it was also used for governmental speeches, gladiator battles, and judicial trials.
Our Favorite Places to Stay in Ancient Rome
Recommended Reading – Check out our article about the Best Hostels in Rome
#10 – Verona
Cultural city with fairs, shows, and operas

Set of Shakespeare's Romeo and Juliet

UNESCO World Heritage Site
Star-crossed lovers looking for worldly romantic advice will find refuge in Italy's most romantic city, Verona! Most notably the setting of William Shakespeare's Romeo and Juliet, Verona is a whimsical Medieval town that has captivated the heart of millions of romantics each year.
For those who are skeptical about the authenticity of the story will find plenty of other activities to enjoy, whether it's watching a show at the opera, shopping for upscale Italian fashion, or even just enjoying a crisp glass of prosecco in Piazza Bra.
Juliet's Balcony is for those looking to catch of glimpse of where this ultimate, tragic love story supposedly took place. If you purchase a ticket to the Casa Di Giulietta Museum, you'll have the opportunity to stand on the actual balcony itself!
Verona Arena is the Colosseum-esque amphitheater that sits in the center of Piazza Bra and is home to the annual Arena Opera Festival which puts on shows such as Il Barbiere di Siviglia, Aida, and La Traviata.
The Castelvecchio bridge stretches over the Adige River and looks most like a Middle Age fortress. Climb the bridge staircases on the sides for a dramatic view of the city and surrounding hills.
Our Favorite Places to Stay in Verona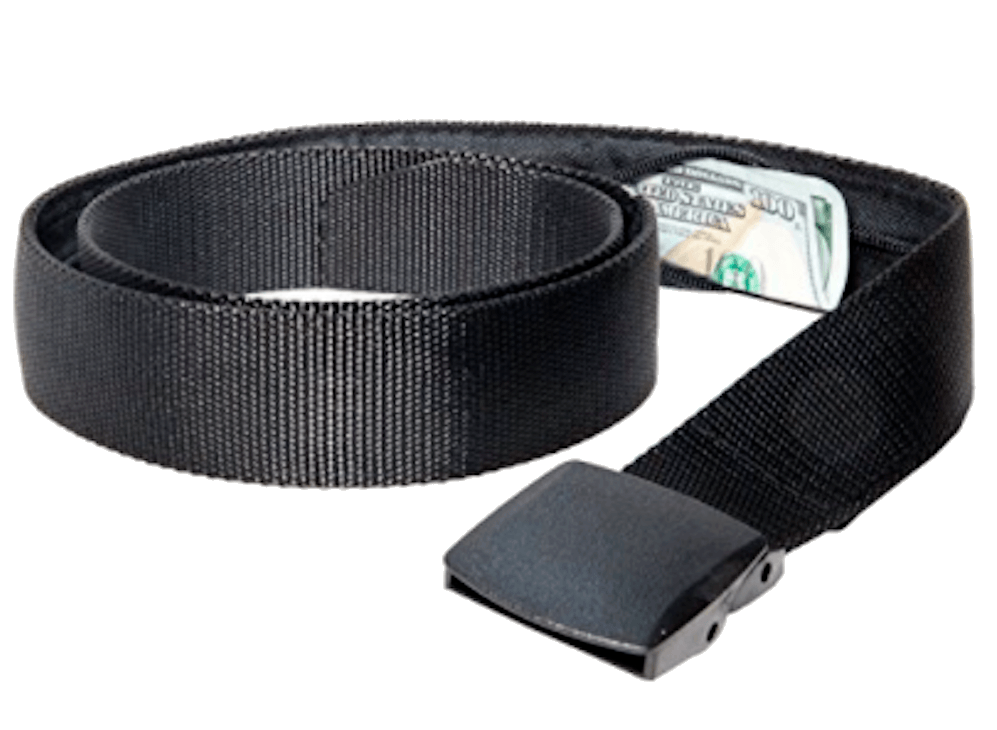 If you are traveling you should ALWAYS have emergency cash hidden on you! Security belts are great because they are affordable and can fit a ton of stuff in them (great for peace of mind!). Check out our favorite travel belt!
Not traveling 4-star? These cheap hostels in Milan won't disappoint you!
#11 – Belluno Dolomites National Park
One of the most underrated places to see in Italy
32 square kilometers

Four churches to visit while hiking
Italy is home to some of the most diverse landscapes in the world, and Belluno Dolomites National Park is no exception. Although it's the only national park in northern Italy, its home to dozens of rivers and streams and some of the highest altitude mountain ranges across Europe.
The area around Belluno is less occupied compared to other parts of the Dolomites, which is perfect for those looking to hike in solitude.
Hiking and Camping is a popular activity when visiting Belluno Dolomites National Park. While there are small guesthouses in the mountains, many visitors choose to bring a tent to camp out alongside the flowing streams and rivers.
Church of San Dionisio is a restored church that was originally built in the early 1300s. The main highlight of the church is its stunning, colorful frescos painted on the walls.
Secret pools of crystal turquoise water can be found in fifteen different spots along the hiking trails in the Valle del Mis. Some of them are connected by waterfalls, making for a blissfully tranquil spot to take a break on your hike!
Our Favorite Places to Stay in Belluno Dolomites National Park
More Info: Check out this Epic Guide to the Ultimate Dolomites Road Trip Itinerary!
Not traveling 4-star? These cheap hostels in Venice won't disappoint you!
#12 – Tuscan Archipelago
Largest protected marine park in Europe

Best diving and snorkeling bays
Made up of seven distinct islands, the Tuscan Archipelago is a protected national park is a popular weekend destination for local Italians. Some of the islands only take one hour to reach by boat from mainland Italy!
The islands were notoriously famous for sheltering Napoleon during his exile but are now peaceful retreats where visitors can enjoy plenty of beach and coastal activities.
Elba is the largest and most popular island in the Tuscan Archipelago with over 70 beaches! Elba can become quite busy in the Summer since it's only a 40-minute ferry ride from Piombino in Tuscany.
Giglio may be the second largest island, but it offers some of the most pristine beaches and waters for snorkeling and diving. If you need a break from the beach, think about exploring Giglio Castle which is an old fortress perched on top of the main hill.
Montecristo may ring a bell if you've read Dumas' The Count of Monte Cristo. You'll need a special permit to access this small, remote island since only 50 people are allowed to visit each day.
Our Favorite Places to Stay in Tuscan Archipelago
Don't book! At least, not before you've seen Bologna's top boutique hotels!
#13 – Pompeii
Attracts over 2.5 million visitors a year

Visit streets, temples, homes and city buildings
Most people might remember learning about the tragic history of Pompeii in School. This ancient city was buried in 6 meters of volcanic ash when the neighboring Mount Vesuvius erupted in 79 AD, destroying the entire civilization.
Pompeii remained preserved by the ash for over 2,000 years, until archeologists started excavating the land to discover a wealth of buildings, monuments, and relics from the time. Almost 2/3 of the entire city has been excavated, so be prepared to spend at least half a day in Pompeii to see all the main historical sites and ruins.
The Pompeii Forum was the center of daily life in Pompeii and acted as a marketplace, courthouse, and temple before the eruption. Although only a few columns from the forum exists, it still remains one of the most important sites in Pompeii.
Pompeii Thermal Baths are the oldest preserved public bathhouses in Italy and gives insight into how the people in villages bathed during the Roman Empire.
Pompeii Spectacula is an oblong amphitheater that was built almost 100 years before the Colosseum!
Our Favorite Places to Stay in Pompeii
We've got your back! Here are the cheapest hostel options in Rome if you're traveling on a shoestring!
#14 – Chianti
A beautiful and scenic place to check out in Italy
Just 30 kilometers from Florence

Heart of Chianti Classico wines
Take a drive through the rolling vineyards in Tuscany and you'll stumble upon the wine capital of Chianti. The vineyards are centered around the main town of Greve in Chianti, a very small medieval town dotted with stunning villas and castles.
Wine aficionados and foodies will absolutely adore the culinary scene in Chianti and some of the best family run enotecas and trattorias in the area.
Piazza Matteotti is the main square in the middle of Greve in Chianti. Walk down any of the small alleys that spread out from the piazza to find gourmet wine shops and boutique art galleries.
Verrazzano Castle is a sprawling estate that's home to the Castello di Verrazzano winery. Tasting some of the best Chianti Classico wines in a castle that dates back to over 1,000 years will be one of the most memorable experiences you'll have in Tuscany!
Lamole is another small village in Chianti that is really off the beaten path! With only one restaurant, one grocery shop, and one church, you'll find yourself mingling with the rural Tuscans.
Our Favorite Places to Stay in Chianti
P.S. – Save a bit of cash in Florence with our EPIC guide to the AMAZING hostels in Florence!
#15 – San Gimignano
Unique skyline full of tall towers

Only 7,000 residents

Famous for the white wine grapes of Vernaccia
There are plenty of breathtaking villages in Tuscany, but San Gimignano is one of the most stunning! While the city center is lined with narrow, cobblestone streets, the outskirts are beautiful vineyards that produce Vernaccia wines.
Two of San Gimignano's most notable attributes are the giant brick towers that soar straight into the sky and the medieval walls that enclose the entire city center.
Piazza del Duomo is the main square in the center of San Gimignano. The piazza is surrounding by several important buildings of the city including the Collegiate Church, the civic authority building, and the house of the mayor.
The Collegiate Church was built in the 10th century with plans to one day become a large cathedral. However, the church is now famous for its colorful and elaborate frescos that date back to the 14th century.
Torre Grossa is the largest of the dozen or so towers standing at over 50 meters high. Built in 1310, visitors can now climb to the top for panoramic views of the vast Tuscan countryside.
Our Favorite Places to Stay in San Gimignano
#16 – Scala Dei Turchi
On the Realmonte coast near Sicily

Named after Turkish pirates who invaded the area
Translated to "Stairs of the Turks", Scala Dei Turchi is a remarkably different type of landscape than what you'd expect in Italy. This cliffside attraction is made of up white limestone rocks that cascade in tiers down to the coastline of the ocean.
The unique stair-like pattern is caused by marl, a sedimentary rock that is naturally bright white. The beach of Scala Dei Turchi is also the perfect spot to watch the sunset or for taking pictures, and are worth visiting along with the limestone cliffs. This is definitely a must-see site if you're around Sicily!
Climb the stairs of Scala Dei Turchi to see these natural wonders up close and personal. Don't forget to pack your camera to get a very cool snap in front of the white background!
Swimming beneath the stairs is a memorable way to enjoy the view. The water might be a little chilly (even in the summer) but it's an unforgettable experience to be in the bright green water next to the contrasting white stones.
The beach bar is the perfect place to grab a quick snack or drink if you're spending a few hours at Scala Dei Turchi. Nothing is more relaxing than hanging out with a cocktail while watching the sun descend under the horizon!
Our Favorite Places to Stay in Scala Dei Turchi
#17 – Assisi
First settlers were from 1000 BC

Dozens of churches and two medieval castles

Expect lots of steep hills when walking!
Located in the heart of the Umbria region is the holy hillside village of Assisi. Most notably the birthplace of Italy's patron saints St. Francis, Assisi remains one of the most religious pilgrimage sites in Italy.
The entire town has been designated as UNESCO World Heritage Site and is still thoroughly preserved despite surviving two devastating earthquakes in the mid-1990s. Walk through the city center and enjoy a variety of Umbrian restaurants, gourmet delis, and handicraft shops to really soak in what Assisi has to offer.
Basilica of St. Francis is the main attraction in Assisi and contains the tomb of the patron saint. This grandiose structure contains almost 30 different frescos that reflect the natural spirit and life of St. Francis.
Rocca Maggiore is the towering castle that sits on top of Assisi's highest point. Climb to the top of the fortress for dramatic views of the rest of the town.
Duomo di San Rufino is a Romanesque cathedral where St. Francis was said to be baptized. It's worth admiring the cathedral from the outside, where you can see three delicate rose windows over the entrance!
Our Favorite Places to Stay in Assisi
#18 – Langhe
A must-see for foodies!
Over six UNESCO World Heritage Site locations

Only one hour from Turin

Decadent food and delicious wines
Welcome to the food and wine paradise of Langhe! Located in the Piedmont region, Langhe has made a name for itself when it comes to world-class wines, cheeses, and white truffles. Some of the most famous Italian wines come from Langhe including Barolo, Asti Spumante, and Barbaresco.
The natural beauty of the rolling vineyard hills makes for an unforgettable landscape while enjoying the finest culinary delectables your taste buds have ever tasted!
Wine tasting tours are the best way to experience the variety of wines that Langhe offers. Although it's impossible to visit every villa on your list, you'll still get a glimpse of what makes this region famous for wine.
Alba is a must-see town in the hills of Langhe. Known for producing the rare and shockingly expensive white truffle, Alba is a gastronomic adventure for all types of foodies.
Barolo Wine Museum is located in an old castle. Not only will you learn about the production from grape to wine, but you'll also get to taste some of the wines from the region.
Our Favorite Places to Stay in Langhe
#19 – Capri
Must visit only during summer months

Luxurious resorts and guesthouses
A short boat ride from the Amalfi coast lies the upscale island of Capri. This resort town draws in crowds looking for relaxation and hoping to escape the daily life of southern Italy and historically catered to some of the world's most prominent artists, celebrities, and writers.
Although Capri is quite small and its main attractions can be seen in a day, it's best to stay for at least a weekend in order to experience the full laid-back atmosphere of the island. There is a lot more to do on this island than one first notices and you'll appreciate the extra time to explore.
Villa San Michele is a dreamy garden built in the 20th century where you can see panoramic views off the coast and plenty of bright green vines, trees, and plants to stroll through.
The Blue Grotto is a magnificent sea cave that illuminates a very bright and very memorable blue! Hire a small rowboat to explore the depths of the cave and see how the sunlight makes the water shine like nothing you've seen.
Mount Solaro can be reached by an exhilarating chair lift that whisks you high into the hilltops for sweeping views. The 25-minute ride climbs up almost 600 meters!
Our Favorite Places to Stay in Capri
#20 – Aeolian Islands
Swim, dive, and snorkel directly off your boat

Climb currently active volcanoes
Although there are many islands off the coast of Sicily, the Aeolian Islands take the cake for most diverse. Created by volcanic activity from the Stromboli and Vulcano mountains, The eight geographically different islands have striking landscapes that cannot be found anywhere else in Italy.
The largest island of Lipari is buzzing with tourists during the summer months, but the other islands are worth exploring if you're looking for a more remote experience. You won't find many sand beaches here, but you will enjoy steep cliffs and rugged terrain that's unique to the area!
Rent a boat to truly get a feel for all the different islands. You'll see parts of the islands that can only be reached privately, so you won't share the waters with tourists that arrive on a ferry!
Stromboli Crater is a great place to hike and see the volcanic activity of the towering mountain. Make sure to join an organized tour, as private hikers are restricted to only trekking the first 400 meters.
Quattrocchi Viewpoint on Lipari island is where you'll want to go to see sweeping views of the cliffs and coasts.
Our Favorite Places to Stay in Aeolian Islands
#21 – Naples
Third-largest city in Italy

Birthplace of pizza
For a taste of gritty yet charming Italian life, head to the bustling city of Naples. This city is seeing a huge burst of transformation and now attracts visitors from all over the world looking to soak in real Italian daily life.
And since you're in the birthplace of pizza, you can guarantee that you'll eat some of the best food (and drink some of the best coffee) of your life here. The restaurants are small but busy and the streets are crowded but somehow charming.
The Catacombs of San Gennaro show a rare glimpse into this age-old cemetery that was once the city center of Naples. Completely sponsored by locals who run the tours, you'll be able to see the graves and church frescos that once dominated the city.
Castel Sant'Elmo is a piece of architectural art on its own, but trust us and go for the astonishing views of the city center below. Ride the funicular from the main center of Naples to the top of Vomero to reach the castle.
The Chiai District of Naples is an affluent neighborhood with some of the most stunning architecture in the entire city. The drinks might be expensive, but the people watching is priceless.
Our Favorite Places to Stay in Sardinia
Looking to make friends in Naples? One of these cool party hostels might be for you!
#22 – Lake Garda
Lakeside activities galore

Plenty of shopping and dining facilities
Lake Garda is the largest lake in Italy and due to its close location to Germany, is one of the most popular holiday spots for European tourists! Although there are plenty of activities on the lake itself, the hills and towns around the area are worth visiting to experience a less touristy side of Italy.
Whether you're staying in a posh resort or glamping (for which there are many opportunities) off the shores of the lake, you'll definitely have a relaxing time on Lake Garda!
Desenzano del Garda is the largest village on the shores of Lake Garda. Come for the plethora of brand name and boutique shopping but stay for the fine dining and nightlife!
Sirmione is an ancient town dating back to the 18th century BC with a well-preserved fortress as the main attraction. Although it has its historic roots, the city has developed into shopping centers and international restaurants.
Gardaland Themepark is a thrilling adventure for the whole family! Kids of all ages will love the looping roller coasters and heart-stopping amusement rides.
Our Favorite Places to Stay in Sardinia
#23 – Sardinia
A great place to visit in Italy if you are traveling solo
Tasty local food and wine

Beautiful beaches for swimming and diving

Second biggest island in Italy
Located on the Mediterranean Sea, Sardinia is a spectacular island that may be Italian but carries its own distinct culture. This island's history dates back to an astounding 6,000 BC making it a land rich in cultural history that has predominantly been untouched by commercialism and tourism.
Known for its stunning beaches and cobalt blue waters, Sardinia is a gem of Italy and the perfect place to immerse yourself in the indigenous landscape of the surrounding ecosystems.
Best Attractions
Nuraghi or stone dwellings can be found all over the island. We're talking almost 8,000 nuraghi in Sardinia! Although their exact purpose is unknown, these UNESCO World Heritage Sites are worth visiting for their unique cone-like shapes.
Porto Cervo Marina is the affluent harbor of north-east Sardinia and attracts a variety of wealthy Italians and celebrities during the warm summer months. Come just to view the expensive yachts and homes dotted around the port.
Tharros and Nora are Roman archeological sites that date back over 2,000 years. If you're looking for a bit of history on Sardinia, then don't miss the thermal baths and ruins that can be found at both of these sites.
Our Favorite Places to Stay in Sardinia
#24 – Lecce
Beautiful Baroque monuments

Most buildings made out of the native Lecce Stone
The port city of Lecce may not be a common checkbox on most tourist's bucket lists, but it's stunning architectural monuments and Greek-influenced culture makes it one of Italy's hidden gems. The Lecce stone is commonly used in most of the buildings in the town, giving the entire village a white hue that can be seen from miles around!
This Baroque city is also home to grandiose churches, towers, and amphitheaters that are sure to please any history buff. If you ever find yourself on the coast near Bari, make sure to add Lecce as a pit stop to your list!
Basilica di Santa Croce is an outstanding church with an ornately decorated Baroque facade that was built in the 17th century. Of course, it's made with the famous Lecce stone that can be found throughout the city.
Cattedrale dell'Assunzione della Virgine is another astonishing church in the city of Lecce from the 17th century. However, its notable feature is the shimmery gold arches and ceilings that make this cathedral completely stunning.
The Roman Amphitheater in the center of Piazza Sant'Oronzo is an excavated structure that once sat more than 25,000 people during the 2nd century! It's beautifully restored and shows the importance shows and arts had on the town of Lecce.
Our Favorite Places to Stay in Lecce
#25 – Milan
A great place in Italy if you love to shop!
Second biggest city in Italy

Fashion, art, and design headquarters
Milan might be known as the fashion capital of Italy, but one step in this metropolitan city will prove that its so much more. This contemporary capital of Lombardy is a booming growth of financial, entertainment, and educational businesses, putting Milan on the map for the biggest industrial places in Italy. You can also check out our article about the Best Day Trips From Milan.
Although you'll find some of the biggest business in the city, Milan is still bursting with culture from its art galleries to museums to parks. If you're in northern Italy, don't miss out on experiencing the spectacular big city life in Milan!
The Duomo of Milan is the largest cathedral in Italy and took shockingly six centuries to finish building! It's smack dab in the middle of the city center and serves as Milan's biggest and most popular landmark.
Leonardo DaVinci's Last Supper mural can be seen at the Santa Maria delle Grazie church in Milan. You will not want to miss this original painting that might be considered one of the most recognizable images in the world.
Shopping down Milan's "Golden Rectangle" is a must-see for any shopaholic. If you have a few extra thousand Euros to drop, then you'll want to head to this shopping center for the biggest names in fashion.
Our Favorite Places to Stay in Milan
Final thoughts
Italy is a country that has everything you need for a perfect vacation – bustling cities, relaxing beaches, and some of the most delectable food in the world! There are simply too many amazing experiences to be had here, and we guarantee that it's a country you'll always want to come back to!
***Disclaimer*** Some of the links in this post are affiliate links. This means that if you book your accommodation through the site, One Weird Globe will earn a small commission at no extra cost to you. Your support helps me keep the site going :)
Latest posts by Clair Ricketts
(see all)