Nice is a playground for travellers. It's full of glitz and glamour, sparkling seas, stunning beaches and luxurious superyachts.
But what if you need a break from the coast? Where can you go to experience life beyond the promenade?
That's why we wrote this insider's guide to the best day trips from Nice. Our expert travel writers will help you find the day trip that's best for you. Whether you're travelling with kids, vacationing as a couple, or are looking for an epic train adventure, we've got you covered!
By the end of this article, you'll be able to book your day trip with confidence and ease.
Let's jump right in. Here are the 16 best day trips from Nice France.
Editor's note – Looking for a place to stay while in Nice? Check out our 10 best hostels in Nice!
Quick Answer: Best Day Trips from Nice
Best Places to Stay in Nice
With its location on the French Riviera, Nice is a no-brainer when it comes to a little bit of culture by the sea. There's a ton of history awaiting you here, as well as picturesque harbours, great shopping and food. Choosing where to stay in Nice means a lot: it's the difference between a charming trip and a not-so-charming one!
•
Best Hostel in Nice
•
Amazing option for a solo traveller
A chilled hostel with that's pretty much spotless when it comes to cleanliness, Hostel Meyerbeer Beach is a great place to base yourself in the city. Not only is it a sociable place to stay (we're talking tours and pub crawls), but it is also located near the beach for all the seaside fun you could want.
•
Best Budget Hotel in Nice
•
Set in a cool building, this budget hotel in Nice is a great option if you fancy being near the storied Old Town. It's a great place to stay to save money and be where all the charm and history of the city is. Grab breakfast, explore the city, enjoy a local eatery and then return to your clean, contemporary room.
•
Best Luxury Hotel in Nice
•
With its swanky cocktail bar, refined rooms and all the polished French Riviera luxury you could imagine, this is the best luxury hotel in Nice. It's set right on the famous Promenade des Anglais itself, but it might be difficult to tear yourself away from your gorgeous sea-view balcony to explore the local area!
#1 – Best Day Trip from Nice – Èze
Day Trips from Nice by Train
Incredible views
Charming historic village
A MUST for Botanists, gardeners and green thumbs.
Located between Nice and Monaco is the hillside town of Eze. This enchanting village is nestled deep in the hill and boasts incredible views out over the French Riviera and the sea.
You'll feel like you stepped back in time as you experience Eze. With its narrow passageways, low arches and its uneven stone streets, you'll feel immersed in charm as you navigate this little labyrinth town.
Eze is also home to an amazing Botanical Garden. Perched high up in the hills above the village, the Botanical Garden is built on the site of a 12th-century fortress and city fortification. It is home to a myriad of plants and xerophytes from all over the globe. There are also caves, cascades and paths to explore.
The Exotic Garden of Eze offers one of the most spectacular views of the French Riviera. From your place at the top of the world, you can see from the Esterel Mountains all the way to the Gulf of Saint Tropez.
The Best Travel Backpack EVER MADE!?!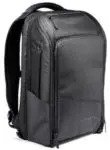 We are obsessed with backpacks – we've tried them all! And our favourite carry on backpack in the WORLD is the Nomatic Travel Backpack. This backpack has revolutionized the backpack industry and will change the way you travel forever :) Check it out here!
Good for beach bunnies
Great shopping
Lots of tasty treats
A hop, skip and a jump from Nice is the beautiful town of Antibes. An ideal day trip by train, you can get from the city of Nice to the streets of Antibes in less than 30 minutes.
An idyllic resort town, Antibes is a great destination if you're looking for a fun place to relax in the sun. It has pristine beaches, crystal clear waters, and a boardwalk perfect for an afternoon stroll.
Feel like spending a bit of money? Nearby Juan les Pins is packed with trendy boutiques and independent shops. There you can find something for every style and almost every budget!
When you're ready for a snack, make your way to the bustling Marche Provencal, where almost every day of the week you can find fresh and delicious local produce, meat, cheese and more!
Editor's Pick – These are the coolest boutique hostels in Nice (for any budget!)
Great for shutterbugs
Pristine beaches
One-of-a-kind experience
Villefranche Bay is without a doubt one of the most stunning bays in the world. Its waters shimmer a spectacular azure colour and reach famously deep depths. Protected by Cap Ferrat, Villefranche Bay is an ideal place for sunbathing, swimming and star spotting.
Start your day trip in Nice by hopping on a boat and cruising for an hour along the coast. Throughout the journey, you'll enjoy incredible views of Nice and Saint-Jean-Cap-Ferrat before finally arriving in Villefranche Bay and Villefranche-sur-Mer. As you go, your informative guide will point out all the luxury villas, yachts and share a scandalous story or two!
Continue on to Villefranche-sur-Mer. There you can spend the afternoon exploring the charming streets and seeing historic sights, including Eglise Saint-Michel and Villa Leopolda before heading to the beach or back to Nice.
Not sure what to do in Marseille? We break it down in this guide to Marseille!
Tick off another country from your bucket list
Mouthwatering Italian cuisine and gelato
Exquisite seaside walks
One-hour east and worlds away is the charming town of San Remo. It is located over the border in Italy and is one of the easiest international day trips you can take from Nice.
San Remo is a small city famous for its incredible cuisine and its stunning views. It also is where you'll find Villa Nobel, the house where inventor Alfred Nobel spent his final years, as well as Villa Hanbury, an open-air botanical garden that contains more than 5,800 tropical plants.
Feeling lucky? Visit the San Remo Casino where you can place a few bets. Set in the centre of town, you can't miss this spectacular and imposing building.
San Remo is also the place to grab a cone and sample gelato. Enjoy traditional and unique flavours from one of the many shops that line the beach.
Will you also visit Biarritz? Check out where we like to stay in Biarritz!
Lots of lemons
Pedestrian-friendly streets
Impressive gardens and views
Menton is a small and compact town on the French Riviera. It's located mid-way between Nice and San Remo, Italy, and can be accessed by train in less than an hour.
This delightful French town is sure to get your heart pumping. Menton was built on steep hills that lead away from the water. Whether you choose to walk the cobbled streets or take the medieval steps, be prepared for a bit of a hike as you explore this compact town.
Expect to see many exquisite gardens as you explore Menton. They are dotted throughout the town, and some of Menton's most notable include Garavan, Jardin Exotique and Villa Fontana Rose. There's no better place to stop and smell the roses than Menton.
Menton is also one of the lemon capitals of the world. Whether you like the taste, smell or all of the above, this is the place to pick up a citrus product or two!
Staying Safe in Nice
While Nice is super safe, no matter where you are traveling, you NEED to have great travel insurance. We have personally tested TONS of travel insurance companies, and World Nomads is our favorite (and most affordable!).
Fill out the form below to get a quote so you can have a stress-free time traveling around France!
Romantic Day Trips from Nice for Couples
Great for history buffs
Spectacular views
Charming medieval alleys and streets
Monaco-City is one of the four traditional quarters of the principality of Monaco. It's perched on a headland high above the Mediterranean, which offers incredible views out over the sea.
Unlike glitzy and glamorous Monte Carlo, Monaco-City is made up almost entirely of pedestrian streets. It's where history lurks around every corner, and you can enjoy exploring a modern yet medieval city.
Some of Monaco-City's highlights include the Palais Princier, Saint Nicholas Cathedral, and the Chapelle de la Misericorde, which was built in 1639 and is the oldest building in the principality.
Editor's Tip: Beat the crowds by booking a hostel near Disneyland Paris and getting out for a morning tour!
Try your hand at the casino
Walk amongst Europe's elite
Enjoy a world-class meal
Fast cars, grand casinos, and rubbing elbows with the jet set of Europe – there really is no city quite like Monte Carlo.
A popular resort destination in the principality of Monaco, Monte Carlo can easily be reached by car, train, bus or boat from Nice. It's an excellent day trip for couples who wish to soak up the sun or enjoy a fancy night out.
Monte Carlo's most popular landmark is the Casino de Paris, the Grand Casino. Even if you're not interested in placing a few bets, the Grand Casino is something to be seen. With its lavish interiors, golden accents and its incredible architecture, everyone from architecture aficionados to high rollers can appreciate this beautiful building.
Another must-see in Monte Carlo is the harbour. Filled with super yacht and stunning sights, it has an amazing walkway that is perfect for an after dinner stroll.
Find your signature scent
Head out for a hike
Enjoy amazing views
High up in the hills of Provence is the small town of Grasse. Most famous for its association with the perfume industry, Grasse is where you can enjoy charming towns and inspiring views with swarming crowds of tourists.
Grasse is renowned around the world for its perfume industry. This small village is home to a number of perfumeries, including Gallimard, Fragonard and Molinard. Visitors are welcome to tour the perfumeries and where they can try to find their signature scent.
But, there's more to Grasse than just great perfume. The area is home to a whole host of outdoor activities. Whether you're interested in hiking, biking or horseback riding, there's plenty to do in the hills of Grasse.
Hobnob with the whos who of Europe
A MUST for celeb-spotters
A perfect destination for a day at the beach
Saint-Tropez is arguably one of the most famous cities on the French Riviera. This legendary resort town has been the holiday destination of choice for actors, singers, royals and European elite for decades. And it's not hard to see why. With its stunning blue waters and iconic beachfront, a day trip from Nice to Saint-Tropez will have you feeling like a star!
If you want to work on your tan, you've come to the right place! The beaches located along the Bai de Pampelonne are some of the best in France. They stretch for nearly five kilometres along the shore and are perfect for lazy but luxurious afternoons.
A perfectly preserved medieval village
World-class art galleries
Great for history buffs
This perfectly preserved medieval village is perched on a hillside 45 minutes west of Nice. A day trip from Nice to Saint-Paul de Vence is ideal for couples who enjoy history, art, or simply love the ambience of small towns.
One of the oldest towns on the French Riviera, Saint-Paul de Vence became a mecca for art and artists in the early-20th-century. This picturesque village attracted world-renowned painters like Matisse and Picasso, who often traded their works of art for room and board.
Saint-Paul de Vence is also home to the very famous La Fondation Maeght. This museum is located just outside of the city walls and is dedicated to modern and contemporary art. Here you can see exquisite pieces by Kandinsky, Chagall and Miro, among others.
Best Day Trips from Nice with Kids
Outdoor adventures
Fun for the whole family
Incredible natural scenery
Are you a family of thrill seekers and adventure junkies? Well then, we've got a day trip for you!
The Verdon Gorge is an awesome canyon located in the Alpes-de-Haute-Provence region of France. It is the largest canyon in Europe and is surrounded by dramatic wilderness and filled with vibrant turquoise waters.
The best way to see this spectacular region is by car or as part of a guided tour. The roads around the canyon are a series of twisting and turning switchbacks that let you take in its beauty from all angles.
When you reach the bottom, why not slip on your swimsuit and take a dip. You and your kids will never forget this once-in-a-lifetime experience.

If you are traveling you should ALWAYS have emergency cash hidden on you! Security belts are great because they are affordable and can fit a ton of stuff in them (great for peace of mind!). Check out our favorite travel belt!
Plenty of family fun
Close encounters with sea creatures
The chance to see animal favourites up close
Get ready for family-friendly fun by taking a day trip from Nice to Marineland. Located in nearby Antibes, Marineland is a lively and vibrant theme park that offers a range of land- and water-based activities and attractions. It covers 26 hectares and includes everything from mini golf and play parks to entertainment and animal encounters.
At Marineland, kids can see their favourite fish, mammals and aquatic birds, including orcas, penguins, polar bears and sharks, up close.
Watch killer whales and dolphins jump and flip through the air.
Walk through the 30-meter long shark tunnel while impressive creatures swim above you.
Visit the touch pool where you can feel stingrays and skates fly under your fingertips.
#13 – Cimiez
Great for history buffs
A short travel time
Wonderful museums and art galleries
You won't need to travel far for this day trip. Cimiez is one of the neighbourhoods located within Nice. It is one of the most beautiful areas of the city and is a great day trip for families.
Cimiez is a neighbourhood packed with history and culture. The Romans originally founded it in the 1st century AD as the city of Cemenelum. At that time, it was the capital of the French Riviera and was similar in size to Pompeii. Today, Roman ruins can still be found in Cimiez, including an impressive bath/spa complex.
This Nice neighbourhood is also a hub for the arts. Here you'll find a variety of museums and art galleries, including a museum dedicated to the French master, Henri Matisse.
#14 – Cannes
Glitz, glamour and movie star magic
Fun, games and musical rides
Pristine beaches and incredible sea views
The city of Canne is most famously associated with the legendary film festival, but did you also know it's a great day trip destination for families?
Located a short 40-minute train ride east of Nice, Cannes is home to a myriad of family-friendly activities. One of the best, in our opinion, is the permanent mini-carnival that's located at the far end of La Croisette. It has a double-decker carousel, sweets, treats and more! Your little one will love the lights, music and magic of this fantastic mini-attraction.
Before you leave, don't forget to pop by the Palais du Festival where kids of all ages can feel like a movie star by having their picture taking in front of this legendary location.
#15 – Iles des Lerins, Cannes
A MUST for nature lovers
Secluded spots perfect for picnics
Beaches, swimming, and ruins to explore
For an outdoor adventure, there's no better destination than Iles des Lerins. These two peaceful well-preserved islands are a short ten-minute ferry ride from the Cannes Port.
The Iles des Lerins are comprised of two islands: St. Marguerite and St. Honorat. Both have a lot to offer families in terms of lush landscapes, hiking trails, and interesting attractions.
Rambunctious rugrats will love running around the ruins of St. Honorat's fortified monastery. Not only is it free to visit, but there's plenty to keep them occupied and interested while you enjoy a moment in the sun.
Pack a picnic and prepare yourself for an idyllic day on the Iles des Lerins.
Bonus Trip! – Oceanographic Museum of Monaco
Thousands of exotic and colourful fish
Great for families with kids of all ages
Interesting insights into sea creates and oceans
See more than 4000 different species of fish, mammals and sea creatures, including turtles, at the Oceanographic Museum of Monaco. A fantastic experience for members of the whole family, here you can not only learn about the oceans and your favourite aquatic animals, but you can feed, touch and even interact with some of them.
Architecture aficionados should definitely make a trip to the Oceanographic Museum of Monaco, even if they have no intention of going inside. Located in Monaco-City, the museum rises from a cliffside rock and is a monumental example of the Baroque Revival architectural style.
Final Thoughts on the Best Day Trips from Nice
The towns, villages, cities and resorts surrounding Nice are bursting with history, art, culture and fun! And, thanks to this guide, you now know exactly where to go for an incredible day trip from Nice. Whether you're a culture vulture, a history buff, a family of five, or a couple of newlyweds, you'll have tonnes of options for activities and attractions.
Travelling by train? No problem! Nice is connected to towns near and far via trains, buses and planes. Whether you want to head into the hills or across the border to Italy, you'll be able to travel far and wide from Nice.
Have we missed anything? Let us know in the comments below. Bon voyage!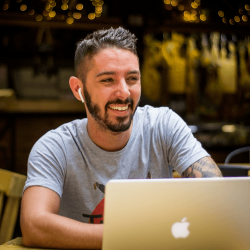 Latest posts by Aaron Radcliffe
(see all)