Marseilles is an idyllic port city in Southern France. Crystal clear waters give way to a luscious landscape and incredible rock formations. Being the second largest city in France, and the oldest city in France, this gorgeous area has so much to offer for tourists and locals alike.
These historical Marseilles landmarks should be at the forefront of your travel itinerary, however, there are so many more activities to get involved in during your trip.
If you've been asking yourself, 'What to do in Marseille?", we've got all the answers right here at your fingertips! Keep reading to find out the top things to do in Marseilles, France.
Our Favorite Places to Stay in Marseilles!
Choosing the right accommodation for you is an important factor in your holiday planning! If you're backpacking through Europe, be sure to check out our favorite neighborhoods in Milan, Italy, and Luxembourg city. If you want to know our favorite places to stay in Marseille, keep reading!
The Coolest Hostel in Marseille
Located in the old port area
Free wifi
The Vertigo Vieux is idyllically situated in the old port area. Close to the beach and many of the best restaurants and clubs in Marseille.
A Great Budget Hotel in Marseille
Pets allowed
Rooms with a terrace
This centrally located gem of a hotel is just a 12-minute walk from Port Vieux and a mere 3km from the Velodrome stadium.
The Best Luxury Hotel in Marseille
Historic quarter of Marseille
Incredible views
This 18th-century building is located in the heart of Marseille and features gorgeous views of the surrounding area. Expect to find all the best facilities found in unforgettable luxury accommodation.
The Best Travel Backpack EVER MADE!?!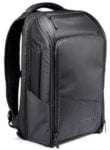 We are obsessed with backpacks – we've tried them all! And our favourite carry on backpack in the WORLD is the Nomatic Travel Backpack. This backpack has revolutionized the backpack industry and will change the way you travel forever :) Check it out here!
• The 31 Best Things to Do in Marseille •
Learn about the Mediterranean basin
Explore the exhibits
Full-day pass
From the museum, you can enjoy stunning views of the old port as well as the Mediterranian sea!
You'll get the chance to explore exhibitions that combine history, anthropology, archeology, art history and contemporary art to explain the Mediterranean world and the way it operated back in the day.
Don't book! At least, not before you've seen Nice's top hostels!
#2 – Visit Old Port
One of the best free things to do in Marseille
In operation for 2600 years
See the latest catch
Free!
Old Port is still an operational port but far less commercial than it used to be. Now used for a few fishing boats and recreational boats.
The port is surrounded by the cutest cafes and restaurants that are the perfect place to sit back, relax and watch the locals go about their daily lives.
A unique way to see the city
2-hour activity
Discover Marseille's main attractions
Learn to ride a segway with the help of your trusted guide, before heading out on the town to discover the very best Marseille sights.
Enjoy splendid views of the beautiful city and take a moment to capture it all on camera. This is not an activity you'll want to forget!
#4 – Take a Hike Through Calanques National Park
See craggy limestone cliffs
Views of a rocky island
Great exercise
This hike is rather challenging and could take the whole day, but the views are well worth the exertion!
The terrain is harsh but when you get to the cove at Calanque d'En Vau, you'd do it all again in a heartbeat!
Have your dates picked? Read up on hostels in Paris before you book!
3-hour activity
Catamaran Le Levantin
Incredible views
Enjoy a sunset cruise on the open-air deck of the catamaran Le Levantin! Take in the epic Marseille coastal views while the sun sets on the horizon.
Sip on champagne while enjoying the delicious dinner provided onboard the catamaran, and make memories that will last a lifetime!
#6 – Visit the Musee d'Histoire de Marseille
Great experience for history lovers!
Learn about 26-centuries of Marseille history
The largest urban history museum in France
Half-day activity
Investigate the many artifacts that can be found at this extensive museum, as well as taking a look through the many maps that depict Marseille at different points throughout history!
The Musee d'Histoire de Marseille building joins on to archeological grounds that you are more than welcome to explore.
Looking for the Party? We've got you covered with our guide to the best party hostels in paris!
9-hour activity
Walk through beautiful lavender fields
Visit Valensole
On this day-tour from Marseille, you'll get the chance to explore the enchanting village of Valensole, as well as exploring lavender fields and taking in their incredible scent.
You'll also explore the artistic city of Aix-en-Provence and walk through the plane trees of the Cours Mirabeau.
#8 – Walk Along La Corniche
Fun for the whole family
Pathway along the coast
Free!
Can be driven
This pathway that acts as a balcony for a few kilometers of the coastline can be driven, but we recommend walking to take in all the sights, smells and fresh sea air!
You'll pass beautiful neighborhoods, exquisite beaches, and old fishing villages that have just as much charm as the city of Marseilles itself. There's no better way to enjoy views of the archipelago than this!
5-hour activity
Explore the Luberon wine region
Expert guide
During this activity, an expert guide will lead you around the Luberon wine region, teaching you all the tricks of the trade.
You'll visit three different award-winning wineries while learning about the local grape varieties. This is definitely one of the best places to visit in Marseille.
Editor's Note: Get to know the city from these great hostels near Eiffel Tower!
#9 – Stroll around La Panier
Previous Greek settlement
Been around since 600 BC
Trendy district
Once this neighborhood was the poorest neighborhood in France, it's now becoming increasingly trendy.
Narrow streets and cobblestone pathways make this area as enchanting as ever! If you're looking for typical touristy photos, this is by far the best place to walk around for the day.
Effortless transportation
Great sightseeing opportunities
Rent for between 4-hours and 7-days
It's no secret that Marseille is filled with hills that can be challenging for those wanting to sightsee on a bicycle. E-bikes make it so much easier!
Seeing Marseille by E-bike is a great experience that will leave you with incredible memories. Visit all the landmarks that you're most interested in and you don't have to worry about sticking to a schedule!
#11 – Stroll Around La Plaine
Trendy neighborhood
Mingle with the locals
Free!
If you want a taste of what it's like to live in Marseilles, take a visit to La Plaine, a neighborhood that is teeming with life and interesting things to do!
Be sure to visit some of the many boutiques, eateries and of course the markets. At the markets, you'll find everything from fresh produce to perfume.
Stay close to the action! We have an article specifically for the best hostels near Disneyland paris!
1-hour activity
Make and personalize your own soap
Learn the history of soap
During this activity, you learn the traditional Marseille way of making soap, and get the chance to express your own creativity by making your own personalized soap!
Stroll around a museum dedicated to a product that has become world-famous, Marseille soap!
#13 – Walk Along the Boulevard Longchamp
Best free thing to do in Marseille
Free!
See upmarket 19th century buildings
Stroll amongst the plane trees
The Boulevard Longchamp leads you through gorgeous neighborhoods and through a myriad of different landscapes, ending at the extravagant crescent-shaped colonnade and fountain.
Be sure to take your camera along for the walk, as there are plenty of great photo opportunities along the way!
3-hour food tour
Every foodie's dream
Professional guide
On this 3-hour food and wine tour, you'll get the chance to taste some of Marseille's unique foods. Olive chocolate is first on the list before heading to a wine and cheese tasting.
After your taster, you'll head to a restaurant near Old Port for a full-on gourmet meal!
Need to see more of France? These day trips from Paris will show you the coolest areas around.
#15 – Visit L'Estaque
Small fishing village
Inspired 19th-century artists
Free!
A stroll through this old fishing village will inspire you as much as it inspired 19th-century artists like Cezanne and Braque! While wandering the village, we're sure you'll recognize some of the scenes from a painting of theirs.
Be sure to stop by the harbor for some delicious street food! It's said by many to be the best way to experience this unique neighborhood!
4-hour experience
Personal instructor
Secure diving area
Experience the best marine tour that Marseilles has to offer. After a morning of snorkeling and getting comfortable in the water, you'll take a guided scuba dive down as deep as 18-feet.
You can expect to see marine life such as rockfish, zebra bream, cow bream, striped mullet, rainbow wrasse, sea stars and many other creatures.
#17 – See Ancient Roman Artifacts at the Musee des Docks Romains
A few streets from Old Port
Roman artifacts
Uncovered during a German bombing
The Musee des Docks Romains are just a few streets down from Old Port and are on the site of one of the worlds few known Roman commercial warehouses.
Here you'll see not only remains but actual artifacts from the Roman times, including massive ceramic jugs the size of a human. These were used for storing wine and olive oil.
4-hour activity
Discover the District
Explore gorgeous synagogue
During this 4-hour activity, you'll get to stroll through the Jewish District of Marseille. Explore kosher restaurants, religious shops, and synagogues with incredibly intricate architecture.
You'll also visit famous Jewish sites like the 'wall of names'. If you're interested in Jewish history, this is a great activity to take part in during your time in Marseille.
Short on time in Nice? Doesn't matter we have trips from Nice you can do in one day!
#19 – Bask in the Sun at Corbiere Beach
Man-made beach
Bask in the sun
Enjoy a less popular beach
Marseille is not generally thought of as a beach destination, however, during the mid-70s, man-made beaches have been made along the coastline using shingle and sand.
Spend the day enjoying the glorious sunlight while lying on a white sandy beach! This is one of the best things to do in Marseille!
Biggest catamaran in Europe
4-hour cruise
Picnic onboard
On this cruise, you'll depart from Marseille Vieux port before sailing along the coast of the Calanques National Park.
From the catamaran, you'll be able to enjoy views of the white limestone cliffs that line the park. This is considered to be one of the top things to do in Marseille.
Still haven't booked for Marseille? Find out where to stay in Marseille for any type of trip!
#21 – Explore the Cathedral de la Major
A 'cool' thing to do in Marseille in winter
Perfect photo opportunities
Several domed towers
Free to visit
The green and white limestone cathedral is one of the most important Marseille France points of interest, and is a must-see during your time in the beautiful city!
While the outside may remind many travelers of Florences 'Duomo', the inside is completely unique.
8-hour activity
Explore the best parts of Provence
Enjoy wonderful views
During this 8-hour activity, you'll visit some of the most beautiful villages in all of France and walk through their cobbled streets.
From each village, you'll enjoy magnificent views of the city below! These picturesque villages have so much to offer, so why not spend the day?
#23 – Take a Boat to Chateau d'If
All ages will love this!
Famed by Auther Alexandre Dumas
Boats leave for the island everyday
See the 16th-century castle
The island of Chateau d'If was made famous by the author of the fiction novel "The Count of Monte Cristo", who was allegedly held on the island.
Although the story didn't actually take place, it's a fun trip to take while you're in the area. Be sure to check out the 16th-century castle while you're there.
Explore places that inspired Van Gogh
Discover where the painter lived
See Van Gogh's most famous paintings
During this tour, you'll walk in the footsteps of the famous Van Gogh. You'll explore the place that the painter lived for a year and visit the places he most likely frequented.
After exploring the town, you'll head to an art gallery to see some of his most famous works.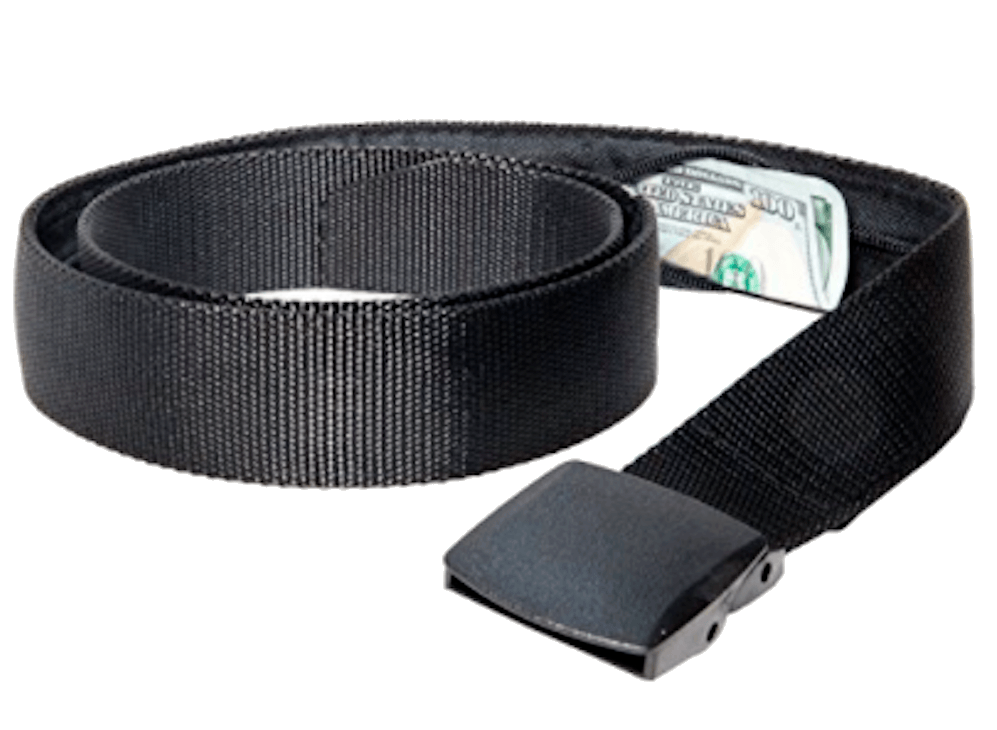 If you are traveling you should ALWAYS have emergency cash hidden on you! Security belts are great because they are affordable and can fit a ton of stuff in them (great for peace of mind!). Check out our favorite travel belt!
#25 – Stroll ALong La Canebiere
A venue that represents Marseille wealth
Close to Vieux Port
Beautiful architecture
La Canebiere is the largest avenue in Marseille, and once contained ornate buildings and extravagant hotels.
These buildings have since been converted into restaurants, offices, and shops, but still contain the grandeur that they always have. This is a great activity in Marseille France.
Let's simplify this! Here are our favorite areas to stay in Biarritz!
3-hour activity
Provencal Truffle Plantation
Hunt for Truffles
During this 3-hour tour, you'll learn how truffles are cultivated and exactly how dogs are trained to find them. You'll also get the chance to hunt for "black gold" with a professional truffle hunter.
Sample local truffles, as well as champagne and olive oil during this lovely truffle tour!
#27 – Discover Street Art in Cours Julien
One of the best things to do in downtown Marseille
Neighborhood covered in street art
Happening bar and restaurants
Live music on almost every street corner
This gorgeous little neighborhood has a fantastic vibe! Lively entertainment and buzzing bars and restaurants fill every street.
While you're there, walk through the streets to uncover the best street art you've ever seen! Be sure to take your camera with for the trip as you'll want to remember this incredible neighborhood!
4-hour activity
Do a wine tasting
See Paul Cezanne's Mill
During this 4-hour activity, you'll get the chance to visit 2 different wineries and taste 3 types of wine at each winery.
You'll then discover the Mill that belonged to the famed painter, Paul Cezanne, before visiting various museums on your way home.
Not traveling 4-star? These cheap hostels in paris won't disappoint you!
#29 – Walk the Staircase of Gare St Charles
Architecture fans will love this!
Grand staircase
At Marseilles train station
Great exercise
The grand Gare St Charles staircase is not great when you're carrying all your luggage, but when you make a sightseeing trip out of it, they're really beautiful.
The staircase is rather large, with statues of naked ladies on either side – that represent the Asian and African nations in Marseille. These stairs were opened to the public in 1927, and are now a tourist attraction in themselves.
8-hour tour
Visit Avignon
Chateauneuf de Pape
During this 8-hour tour, you'll get the chance to visit Avignon (city of the popes) and explore the Popes Palace.
You'll then head to Chateauneuf de Pape and taste some of their finest wines, before heading back to Marseille where your tour will come to an end.
#31 – Sip on Pastis
Uniquely French
Refreshing drink
A must-try
You'll notice that every bar counter in Marseille serves this mysterious liquid. Pastis has a strong licorice flavor and absolutely delicious.
Many tourists steer away from trying local brews but this is a must-try during your time in Marseille.
Final Thoughts
I'm sure we can agree that Marseille is an incredible vacation location, and if you've been wondering what do do in Marseille, you're sure to have a better idea after reading this post.
When planning your Marseille France holiday, be sure to book some of these fantastic activities to make sure you're making the absolute most of your trip!
With gorgeous natural beauty as well as a rich cultural history to be explored, it's easy to find the best things to do in Marseille! So what are you waiting for? This beautiful destination is calling your name!
***Disclaimer*** Some of the links in this post are affiliate links. This means that if you book your accommodation through the site, One Weird Globe will earn a small commission at no extra cost to you. Your support helps me keep the site going :)
Latest posts by Aiden Higgins
(see all)