Park City in Utah is ideal for anyone who enjoys the outdoors. Whether you like skiing in winter or hiking, biking, or mountaineering in other seasons, Park City offers great facilities and stunning natural settings.
Located just over half an hour from Salt Lake City and the major airport there, Park City is a great idea for a short, convenient break from regular life. And whether you're looking for the best day trip from Park City by train or one that will keep the kids occupied, we've got you covered.
The next time you're planning a trip to Park City, check out these awesome day trips and make your visit even better!
Quick Answer: Best Day Trips from Park City Utah
Best Places to Stay in Park City
While you're visiting Park City, you'll want to be close to everything you want to do and be able to get out of the city for some day trips. Here are some of the best choices at every budget point.
•

Best Hostel in Park City

•
A convenient budget choice.
If you're on a tight budget but still want to be near to everything, this is a great choice. It's a brand new hostel with all the modern amenities and spaces you could want for your stay. The hostel has a large common area, so you can get to know your fellow travelers as well as a kitchen so you can cook your own meals. It has both dorm rooms and private rooms so you can choose how you prefer to travel.
Enjoy your stay in Park City, Utah! Check out our guide for what to do in Park City while you're there!
•

Best Budget Hotel in Park City

•
If you're in Park City for skiing, then this lodge is as convenient as it gets with ski-in and ski-out facilities. It has large rooms with dining and sitting areas as well as private bathrooms and free Wi-Fi. The hotel has a rooftop hot tub, an outdoor pool, and a gym on-site. There are also several top-rated restaurants close by so you can try out the local food.
•

Best Luxury Hotel in Park City

•
Has beautiful views of the mountains
Do you like to have all the perks when you're on holiday? Then this hotel is for you. With a gym, indoor and outdoor pool, hot tub, and sauna on-site, you'll never get bored at this hotel. It also offers ski equipment hire and is only a five-minute drive from Park City Mountain, where you'll find amazing skiing. The rooms are large and fully equipped. They even have designer bath amenities that you can use.
Still haven't booked for Park City Utah? Find out where to stay in Park City for any type of trip!
#1 – Mirror Lake
Day Trips from Park City by Car
A beautiful drive with stunning scenery
Pack a picnic to eat by the lake
Throw in a line to try your luck
The drive to Mirror Lake is absolutely stunning. It's located about 42 miles along State Route 150 and almost all the way along you'll be treated to the scenery of beautiful lakes, waterfalls, and overlooks. This view is what makes this one of the best day trips from Park City by car. Just avoid this route in winter as the road often closes because of snow and won't reopen until the start of summer.
And once you arrive in Mirror Lake, you'll have your pick of outdoor activities from picnic sites at the local campgrounds to biking, trout fishing, and horseback riding. And if you want to take in the best views, make sure you take a kayak or canoe out onto the lake to enjoy the views of Bald Mountain.
#2 – Sundance Mountain Resort
Best Romantic Day Trip from Park City for Couples
Great in summer and in winter
Make sure you check for concerts and other events
Relax in the spa
The Sundance Mountain Resort is about an hour from Park City by car. If you're traveling with your other half and want to relax and get pampered, then you should spend some time at the Sundance Mountain Resort. The body and facial treatments are first class, and there are several top-rated restaurants close by where you can have a meal and listen to some live music.
The Sundance Mountain Resort is also a very cool and hip spot if you're into the arts as well. If you enjoy concerts, theaters, or art studios, this is where you'll find them. And you won't miss out on the nature experience either. In summer, hiking and biking in the area are first-rate. There's even a slightly quirky ski resort close by for skiing in the colder months as well as other snow activities.
#3 – Ogden
Best Day Trip from Park City with Kids
Take the kids to the Nature Center
Close to the Wasatch Mountain
Pioneer and railroad history
If you enjoy a touch of history when you're on holiday, then take a day trip from Park City to spend some time in Ogden. This city is about an hour's drive northwest of Park City, at the foot of the Wasatch Mountains.
With a great mix of history and modern amenities and attractions, Ogden has something for everyone. If you're short on time, then head straight to the city's historic district, known as 25th street, where you'll find everything from great restaurants to brewpubs and events year-round. You'll find even more and older history at the George S. Eccles Dinosaur Park, where life-size models will enthrall and thrill the kids.
But what really makes Ogden the best Day Trip from Park City with Kids is the Ogden Nature Center, a 152-acre preserve that offers classes, workshops, picnic areas, and summer camps. Whatever type of outdoor activity you enjoy, from birding to photography and hiking, you'll find a chance to do it here.
The Best Travel Backpack EVER MADE!?!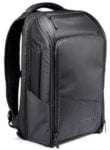 We are obsessed with backpacks – we've tried them all! And our favourite carry on backpack in the WORLD is the Nomatic Travel Backpack. This backpack has revolutionized the backpack industry and will change the way you travel forever :) Check it out here!
#4 – Bonneville Salt Flats
Best Cheap Day Trip from Park City
Stunning scenery
Some areas are very remote
Take a tour to see the best spots
These Salt Flats really do look like they belong on another planet. This otherworldly spot is located on the western edge of the Great Salt Lake Basin and is most famous for the drag races it plays host to every year. But you don't have to have a jet engine in your car or try to beat speed records to explore some of the 3,000 acres that make up the salt flats.
If you're looking for the best cheap day trip from Park City, then hire your own car and head up along I-80. You'll find the best views of the salt lakes around the rest stop 10 miles west of Wendover, but you can also head into the park along the many roads and trails. The salt flats look amazing in every season, but the scenery is particularly good in winter.
It's easy to get lost or to intrude on less stable areas in the salt lakes, so make sure you obey the signs or take a guided tour of the area. If you take a tour, you'll enjoy a richer experience and learn about the history of the salt flats, including its connection to the Donner Party, and stay out of trouble too.
#5 – Antelope Island State Park
Great for animal lovers
Ideal in all seasons
Good for campers
If you like animals and want to see some in their natural habitat, then Antelope Island is great for a quiet get away! Located northwest of Salt Lake City, it's home to a diverse range of wildlife from bison and pronghorn to mule deer and bighorn sheep. There are also millions of birds that call the island home, so be prepared to see some unique species in huge numbers!
You'll need a car to get there and to get around, but the entrance fee is reasonable, and you can spend the whole day exploring or even stay for the night at one of the campsites. And once you're in the park, you'll have your pick of outdoor activities. Take a walk on the beaches or explore the landscape on horseback or bike. You can also take it a bit slower and hike on trails like the Buffalo Point Trail and the trail to Frary Peak for incredible scenery and a physical challenge.
The scenery and the animal experiences on Antelope Island are good in every season. And if you're having trouble keeping the kids occupied, head over to the Fielding Garr Ranch. Established in 1848, their tours are active, hands-on, and fun for all ages.
#6 – Lagoon Amusement Park
Keep the kids occupied
Open seasonally
Hotels nearby in case you don't want to drive back
The Lagoon Amusement Park is about 50 minutes drive from Park City and 18 miles north of Salt Lake City in the town of Farmington. It was first established in 1886 and has grown over the years to include lots of rides and attractions. That's why your kids will absolutely love this day trip! The park is open from March to October, and it's surrounded by hotels and camping areas in case you want to extend your stay.
The Lagoon Amusement Park isn't as large as others in the country, but it packs a lot into a small space. There are 10 roller coasters, a water park for those hot days, and even a lawn section where you can set up with a picnic and enjoy the atmosphere. In fact, despite the modern rides and games, there's a real country fair feel to the park that only adds to the appeal.
While you're there, make sure you check out the historical section of the park, where you can look at the old buildings and artifacts left behind by Utah's past.
#7 – Heber City
Great for history lovers
A must do for nature lovers too
The best place to go on special days or holidays for themed events
Heber City is only about 20 minutes north of Park City by car. Get onto Highway 248 and then Highway 289, and you'll end up in the heart of Heber City. This makes it a convenient and easy day trip. This is one that will let you see a whole new side of Utah.
The best attraction in Heber City is the Heber Valley Railroad. Whether you're a fan of trains or not, this is a great attraction for all ages. The Railroad runs scenic train rides through Heber Valley and the beautiful Wasatch Mountains. There is a range of different scenic trips suited to the season, and you can even book a themed trip. Check out the night-time Chocolate Lovers Train and sample chocolates from local creators or the Lakeside trip with its stunning views.
Once you're finished with the train, if that's even possible, there are lots of other activities you can do in Heber City. The hiking through the Wasatch Mountains is, of course, amazing. And if you have the time, then head out to the Homestead Crater west of town. This geothermal hot spring is located inside a cave, and you can go swimming to enjoy the warm waters, take a tour, or even go scuba diving.
#8 – City Creek
A relaxing little town
Great for shopping
A foodie destination
City Creek is a cool getaway for retirees! Located about 50 minutes drive from the heart of Park City, this small city is welcoming, pedestrian-friendly, and has a great casual vibe. It's also one of the best shopping destinations in the area, with a huge variety of shops and cafes where you can sit with your bags and rest your feet.
If you like to eat, you'll be spoiled for choice in City Creek. It has everything from elegant restaurants to little bakeries and smoothie bars, so you definitely won't go hungry while you're exploring the shops.
And if you have time in between eating and checking out the shops, make sure that you check out the heart of the shopping area, a fountain that holds choreographed water shows every hour.
#9 – Kamas
A recommended day trip for nature lovers
Easy access to the Uintas High Wilderness
Adrenalin junkies will love Kamas!
Kamas is a small town located about 30 minutes east of Park City. The town itself is small, with around 2,000 residents, and a family-friendly vibe that's a holdover from the past. But what really makes this a great day trip from Park City is the surrounding landscape.
Kamas is set at the foothills of the Uintas High Wilderness, and it's a must-do for nature lovers. Whatever type of outdoor activity you enjoy, you'll have the chance to do it in this area with stunning scenery as a backdrop!
One of the best ways to explore Uintas High Wilderness is on a horseback riding adventure. These trips will take you along some of the many crisscrossing trails and show you sights that you probably wouldn't find on your own. You can also try activities like hunting, fly fishing, and 4×4 off-road trips in the warmer months or snowshoeing, skiing, or mountaineering in winter.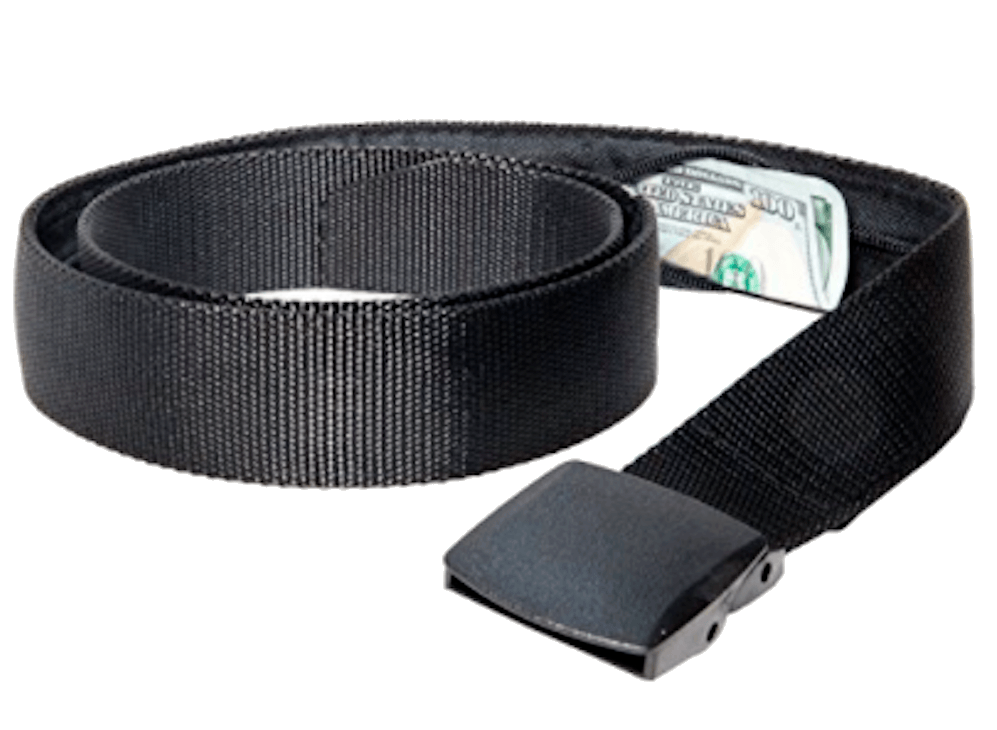 If you are traveling you should ALWAYS have emergency cash hidden on you! Security belts are great because they are affordable and can fit a ton of stuff in them (great for peace of mind!). Check out our favorite travel belt!
#10 – Thanksgiving Point
Kids will love this day trip!
Great seasonal festivals
Some quirky food choices
Thanksgiving Point is about 50 minutes drive away from Park City and would make for a good outing for families and a great day trip for couples! There's always something going on in this city, with amazing seasonal festivals as well as lots of everyday attractions that will keep every member of your family happy.
The Museum of Natural Curiosity is a particular favorite, with its family-friendly and interactive experiences. Check out the Rainforest with its ancient ruins and 45-foot-tall monkey head or spend some time in the Discovery Garden for a close-up and interesting view of nature. You can also book your kids in for classes at the Dickson Academy classrooms and they definitely won't complain about having to go to school!
Some other popular attractions include the Museum of Ancient Life, where you can explore the ancient forest and ocean, and Farm Country, where your kids can learn about and participate in a working farm. Afterward, take them to play a round of golf at the Golf Club or watch a movie at the Mammoth Screen Theater.
And when you're tired of the attractions, just wander around and find somewhere to sit, relax and eat. Thanksgiving Point has some great restaurants and cafes, so make sure you check them out.
#11 – Rockport State Park
Lots of outdoor activities
Do some wildlife spotting
Popular camping spot
The final destination on this list is another outdoor offering. Rockport State Park is based around a man-made lake, and it offers a huge range of outdoor activities. It's only about 20 minutes' drive away from Park City, so it makes for a fast and easy getaway from the city. You can stay for the day or take advantage of the campsites to extend your stay in this beautiful part of the country.
The Rockport State Park offers amazing cross-country skiing in winter as well as a good chance of seeing some wildlife along the trails. The ice-fishing is also very popular if you want to try your luck at catching a meal.
If you're visiting in summer, you'll be able to try an even wider range of activities. For swimming and water sports or boating, you have the lake, which is also home to different varieties of fish. Just make sure you bring your own fishing gear if you plan to throw a line in.
If you like wildlife watching, then keep your eyes open for different species of birds and larger animals like coyotes, mule deer, raccoons, weasels, elk, and moose to name just a few. And for a quieter visit, bring some snacks with you and set up in the picnic area to enjoy all the sights that the natural landscape has to offer.
Conclusion to the Best Day Trips from Park City
Convinced that Park City is the ideal destination for a short or long break yet? It's easy to get the most from this destination with a little planning and a lot of curiosity! Whether you're looking for a must-do for nature lovers or a day trip in a city, there are lots of potential spots within easy reach of the city.
***Disclaimer*** Some of the links in this post are affiliate links. This means that if you book your accommodation through the site, One Weird Globe will earn a small commission at no extra cost to you. Your support helps me keep the site going :)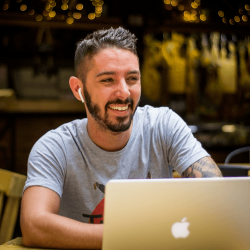 Latest posts by Aaron Radcliffe
(see all)