Located close to Salt Lake City in Utah, Park City makes for an ideal weekend break destination. It's surrounded by mountains, so it's most known for its skiing of course, but you can also explore the beautiful landscape on foot, horseback, or bike. In fact, whatever type of outdoor activity you enjoy, you'll find the chance to do it in Park City.
Whether you're looking for things to do in Park City this weekend or are planning a longer trip, there's a lot to choose from. All you have to do is decide what you most want to do and see and then do a little planning, so you don't miss out on anything. And we can help you with that!
In this guide, we've tried to give you a good range of things to do in Park City. No matter what you enjoy doing on holiday, you'll find something interesting on this list!
Our Favorite Places to Stay in Park City, Utah
It's all about location when you visit a new city for the first time and Park City is no different. By choosing one of these accommodation options, you'll be close and convenient to the best activities around.
The Best Hostel in Park City
Great budget choice
Good place to meet fellow travelers
With dorm and private rooms, this hostel is the ideal choice if you're on a budget. It's close to everything you'll want to see or do and has lots of common spaces where you can talk to your fellow travelers about your day. It also offers a kitchen in case you want to cook your own meals and hosts great events at night in case you're looking for even more to do during your stay.
The Best Budget Hotel in Park City
Great facilities on a budget
Stunning views around the hotel
It's hard to beat the winter views around Park City, so make sure you're close to them during your stay at a hotel like this one! At a reasonable price, it offers an indoor pool with a hot tub and a hot breakfast every morning so you can start your days right. It's only 10 minutes from the heart of Park City and has a hot beverage bar and a games room as well as large, fully equipped rooms.
The Best Luxury Hotel in Park City
Located in Deer Valley
Luxury hotel with a full spa
If you want a touch of luxury, this hotel certainly fits the bill. It offers luxurious rooms with all the usual amenities as well as some extras like spa bathtubs and balconies. The hotel has its own spa, fitness center, utdoor pool, and fine dining restaurant as well as child sitting services in case you're traveling with your kids and need a break. And all this within 10 minutes walk of Main Street!
Don't stay in the city too long! Take one of these great day trips from Park City, Utah to see more of the area!
• The 15 Best Things to Do in Park City Utah •
#1 – Explore Historic Main Street
Great shopping
Check out the museums in the area
Browse the art galleries
The heart of Park City is a historic gem. As you wander around it, you'll be reminded of the city's beginnings as a mining town and wonder why there aren't more saloons along the street. Aside from the historical value, Main Street is also a great place to explore when you have a few hours free and a bit of money to spend.
The shopping on Main Street is absolutely amazing, with stores that range from chain stores to independent retailers. When you get tired, you can always duck into one of the many cafes or restaurants in the area too, for a taste of food from all over the world.
And finally, make sure that you indulge your artistic side at one of the many art galleries in the area. Exploring the city's creative side is one of the best things to do in downtown Park City!
The Best Travel Backpack EVER MADE!?!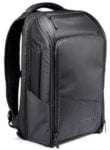 We are obsessed with backpacks – we've tried them all! And our favourite carry on backpack in the WORLD is the Nomatic Travel Backpack. This backpack has revolutionized the backpack industry and will change the way you travel forever :) Check it out here!
#2 – Shop at Park Silly Sunday Market
Open Sundays from June to September
Great shopping
A warm, community feel
The Park Silly Sunday Market is more than a place to buy food and other goods. It's also the warm heart of the city's community. The market is open-air and is a popular place for the locals to hang out with friends and just spend some time together. And whether you're with friends or alone, there's always something to do or see there.
The market is always filled with performers, musicians, artists, and even sustainable living programs and exhibits. While you're there, you'll learn more about Park City and about the planet at the same time, and have a great time doing it! This variety is what makes the market a great thing in Park City to do with kids as well as with the young at heart.
Ready to book? We've put together our favorite places to stay in Park City, Utah so you don't have to stress!
#3 – Wander through the Park City Museum
Interactive exhibits
Learn about the city's history
Permanent as well as temporary exhibits
You probably don't think of museums when you think about Park City. But there's more to this destination than just the ski slopes. It also has a long and fascinating history that goes back to the rough and ready frontier days. And at the museum, you'll see a variety of interesting and interactive exhibits that bring that history to life. You'll also have the chance to take a tour of the city to learn even more!
Once you've explored the exhibits, make sure that you check out the educational offerings as well. The museum offers history talks for adults and children's activities as well, so take the chance to keep the kids occupied while you both learn something new.
#4 – Drive the Guardsman Pass Scenic Backway
A beautiful hour drive along backroads
Steep in places
The road is clearly marked so you won't get lost
Getting around Park City and its surroundings is easier with a car. And if you hire a car while you're there, then make sure that you drive the Guardsman Pass Scenic Backway. Open in summer, spring, and fall, this backcountry drive is part of Utah State Route 190 and is passable with a passenger car.
This famous drive connects Park City to Salt Lake Valley and to Midway in Heber Valley. And all along the way it offers beautiful views and interesting sights, so make sure you have your camera at hand. The scenery is best in fall, when the leaves are turning all over the mountain peaks, but the views of forests, wildflowers, and mountains is stunning year-round.
#5 – Spend a Day at the Swaner Preserve and EcoCenter
Amazing hiking
Good in all seasons
A great place to take the kids
Located in the Snyderville Basin, this eco-preserve is close enough to the city to make for a great side trip during your stay. It also offers some of the most amazing nature experiences you'll find near the city. With over 1,200 acres of wildlife refuge, there's a lot to do and see at this site.
Start out at the EcoCenter where you'll find computerized displays explaining the surrounding environments. The center also offers educational experiences for kids and adults, tours, and summer camps in case you want the kids to stay a bit longer.
If you'd prefer to explore on your own, then you can do that too. There are more than 10 miles of trails crisscrossing the Preserve and you can hike, bike, or snowshoe your way across them depending on your mood and on the season.
#6 – See a Show at the Egyptian Theater
Influenced by King Tut's tomb
Watch movies
Comedy acts and special events
If you're looking for a quiet night out, this is where you'll find it. The Egyptian Theater is located on Main Street right in the heart of Park City. It was built between 1922 and 1926 and was heavily influenced by the discovery of King Tut's tomb around the same time. You'll see this influence all over the theatre, inside and out, and it makes for a quirky and slightly out-of-place building in the middle of town.
The Egyptian Theater holds a variety of different events like movies and comedy acts. So, make sure you see what's on while you're in the city and turn up for a night out in unique surroundings!
#7 – Explore the Kimball Art Center
Learn about the city's art history
Great for creative kids
A new location opening soon
The Kimball Art Center has recently moved to a new location in a renovated warehouse built to showcase the art and culture it holds. The center itself was first founded in 1976 and displays work by local artists as well as national historical exhibits. It also plays host to the longest-running visual arts festival in the state, the Park City Kimball Arts Festival.
If you want to learn about the city's creative heart, then spend a little time wandering around the exhibits. The center also plays hosts to events like Art Talks, so see what's on during your visit. If you're traveling with kids, then enrol them in one of the center's art classes. They're designed for children of all ages and cover a variety of mediums and topics.
#8 – Enjoy a Meal at the High West Distillery
One of the most popular restaurants in the city
Make sure you try a whiskey
You can almost ski-in to this location
Eating local food is one of the best parts of traveling and this distillery will remind you why. It's located at the bottom of the Quittin' Time ski run, so you can nearly ski into the doors, and is the perfect place to sit, relax, and rest your aching feet and legs.
The High West Distillery is just what it sounds like. It makes amazing whiskies and vodkas, and you can actually sit and learn about the distilling process while you're there. And don't worry about drinking too much on an empty stomach either. The High West Distillery serves great dishes, many of which use whiskey, so you can have a few drinks without worrying about going too overboard.
And if you enjoy your experience, make sure that you grab a bottle of whiskey as you leave to recreate the experience at home.
#9 – Get Pumped at Woodward Park City
State of the art facilities
For adrenalin junkies
Cold and warm weather sports activities
This is what you've really been waiting for, isn't it? Park City is famous for its outdoor activities, and now you can indulge in them at Woodward Park City too. This is a state-of-the-art sports hub with the equipment and facilities to truly indulge your inner athlete.
Whatever sport you want to do, you'll find facilities at this location. It has an outdoor park where you can go skiing on the mountain, try out the tubing lanes, or try snowboarding. And if you're a beginner, then they have lessons to build your confidence and your snow legs.
If you prefer the indoors, then you'll love the action sports hub. This is a truly huge training facility with a concrete skatepark, foam pits, Olympic-grade trampolines, mini ramps, and a digital media hub. Basically, if you like to get your blood pumping, you'll find somewhere to do it at Woodward Park City. It's fun for the whole family!
#10 – Ski at the Utah Olympic Park
Built for the 2002 Winter Olympics
Take a tour
Just enjoy the world-class facilities
If you enjoy winter sports, then you know you'll find amazing facilities at the Utah Olympic Park. Built for the Winter Olympics in 2002, the park sprawls over nearly 400 acres and has a huge range of facilities and attractions.
The park is open to visitors and to athletes who want to try out the facilities which include sliding tracks, ski jumps, and the famous Comet Bobsled. You can also take a guided tour of the park and check out the Eccles 2002 Olympic Winter Games Museum and the Alf Engen Ski Museum to remember the park's glory days.
#11 – Visit the Park City Mountain Resort
Much more than skiing!
Attractions for all ages
Events year-round
Park City has some amazing resorts at the Park City Mountain Resort is one of the best. It's almost a small country on its own and packs a huge variety of activities and attractions into a relatively small area.
To start with, the Snowsports in winter are amazing at the Park City Mountain Resort. You can go skiing, snowboarding, cross country skiing on the main trails in the area, or just build a snowman in a quiet corner.
In summer, the resort offers golf and the mountain coaster, a gut-churning roller coaster with mountain scenery.
And year-round, you'll find outdoor concerts, farmers' markets, and lots of random events at this alpine hotspot.
#12 – Enjoy the Outdoors at Deer Valley Resort
Amazing skiing in winter
Great hiking and biking in other seasons
The Deer Valley Resort offers amazing outdoor experiences in every season. You really can't beat this resort for amazing skiing and other snow sports in winter. There are 101 ski runs and 20 chairlifts to help you reach them and the resort has one of the biggest ski schools in the country. So, indulge yourself, take lessons, test your limits on the slopes, or just enjoy the winter in any way you enjoy.
But the Deer Valley Resort also offers lots of activities if you're visiting in other seasons. There are some amazing restaurants and cafes close by where you can have a romantic meal or just enjoy a new dish. In the warmer months, you can also enjoy hiking or swimming in the pool. And to cap off your summer nights, make sure that you hang around to enjoy the resort's summer concerts.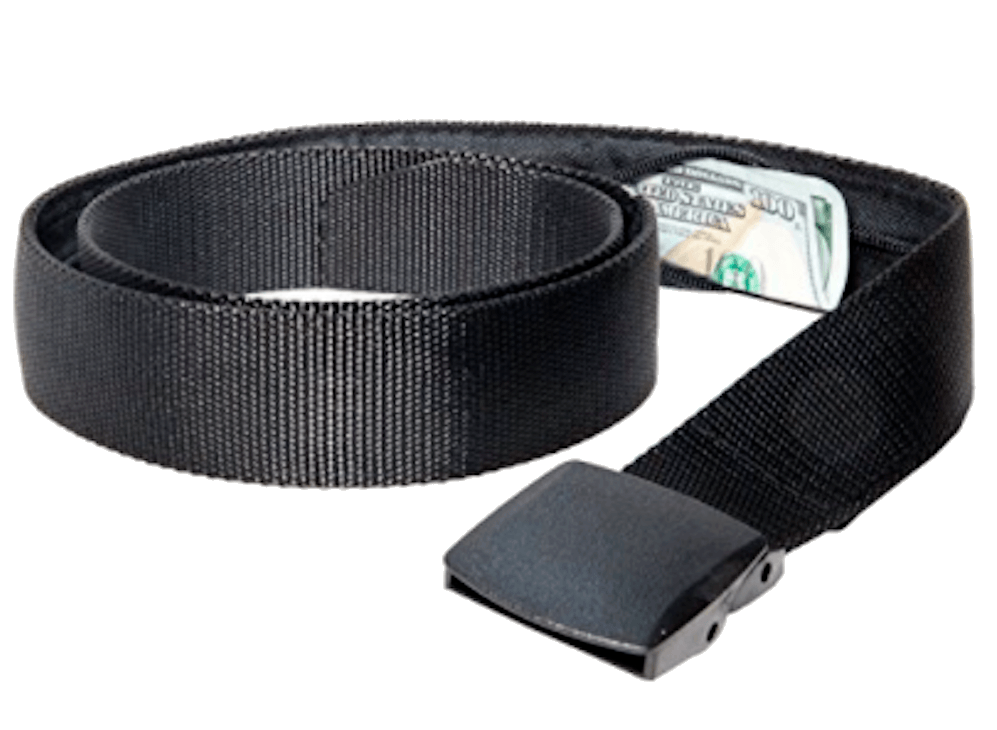 If you are traveling you should ALWAYS have emergency cash hidden on you! Security belts are great because they are affordable and can fit a ton of stuff in them (great for peace of mind!). Check out our favorite travel belt!
#13 – Go Cross Country Skiing
Combines skiing with views!
Lots of cross-country trails in this area
Quieter than the slopes
Skiing is of course one of the most popular activities in Park City. But skiing the slopes is very different to cross country skiing. Park City has been extremely popular among cross country skiers for years because of the beautiful natural surroundings. There's nothing like being out in beautiful areas with only the crunching sounds of your skis as company!
There is more than 70km of groomed trails in and around Park City. Many of them are free and some of them are even dog-friendly so you can bring your best friend along with you. The best-groomed trails can be found in Round Valley, Basin Recreation, or the White Pine Nordic Center.
#14 – Have a Spa Day
Very romantic for couples
Have a couple's experience
Rest your weary bones
Most resorts will have a spa
Skiing and other outdoor activities can be fun but tiring and stressful. And the best way to relax is with a spa day. There are lots of resorts in Park City, and one of the best things about resorts is that they usually have amazing spas where you can relax and get pampered. You'll find a huge variety of spas in Park City to suit every taste and almost every price point.
You don't have to be staying in one of the resorts to have a spa experience and you can tailor your experience to your needs and budget. Book treatments all day, or just a few hours, and when you're done, find somewhere with a good view and enjoy a warm drink out of the cold.
#15 – Go Horseback Riding
Only available from spring to fall
The best way to see the local scenery
Go back to the city's frontier history
Park City is a famous wintertime destination, but it also has beautiful scenery and great outdoor experiences in other seasons as well. Visit in the warmer months to explore the local landscape on horseback. Despite the advances in technology since the city's birth, it's still the best way to see nature at its best!
You'll find lots of companies offering rides through the natural landscape around Park City. The rides tend to last between 1 and 4 hours and will take you past rugged terrain, beautiful valleys, colorful forests, and clear blue streams. Appreciating all of that beauty is easier with the slower pace of a horse, and the kids will love the experience as well.
Conclusion
Park City has a lot to do in every season. Whether you prefer an active vacation and want to spend your time pushing your physical limits and getting your adrenaline pumping, or if you're looking for quieter days of rest, you'll find plenty to keep you and every member of your family occupied in this town.
***Disclaimer*** Some of the links in this post are affiliate links. This means that if you book your accommodation through the site, One Weird Globe will earn a small commission at no extra cost to you. Your support helps me keep the site going :)
Latest posts by Aiden Higgins
(see all)